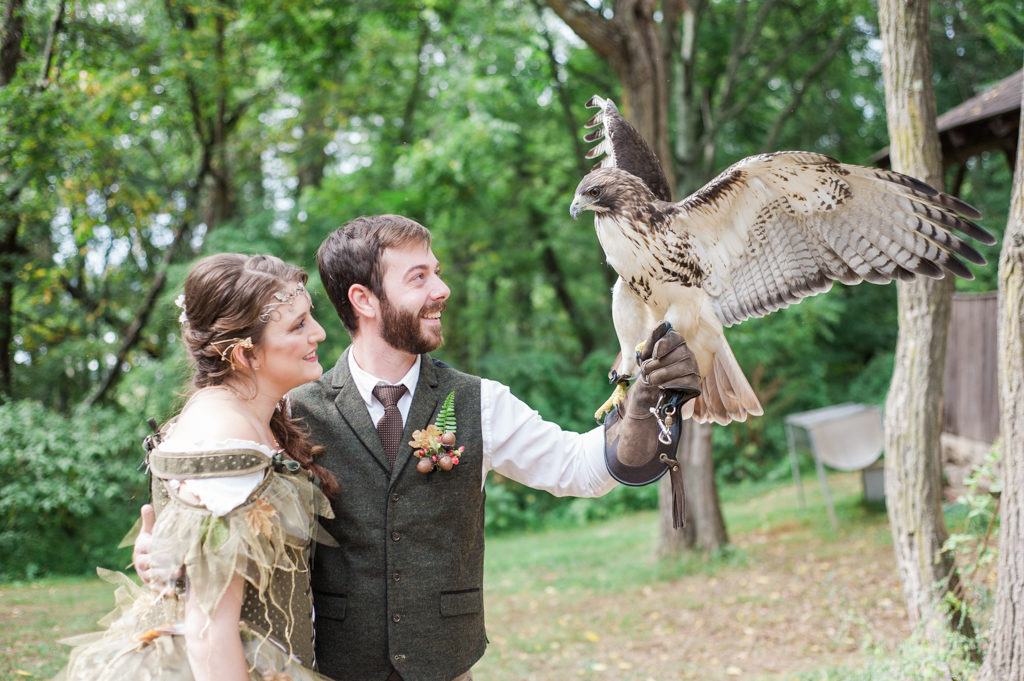 Tierra & Bradley's Magical Themed Maryland Wedding was so unique that we are beyond thrilled to share it! The couple married at The Treehouse Camp at Maple Tree Campground in a unforgettable setting. I mean, the campground has a hobbit house!
Following a mixed theme of "Lord of the Rings", "Harry Potter", "Pride and Prejudice", and "Ireland" themed wedding the bride's DIY touches were quite stunning and came together for a brilliant day! The attire was an important element in bringing their theme to life. Even guests got in on the action!, But, the bride stole the show! Tierra designed her own dress! She purchased the corset online and beautifully crafted her leaf-adorned tulle skirt. Bradley paired olive green and brown items with khaki pants with the best accessory, a cute acorn boutonniere.
The ceremony was held in a fantastical woodsy setting. Instead of a traditional veil, Tierra elegantly walked down the aisle in a gorgeous, golden hooded cloak. With two precious rings, a dressed-up officiant,
this couple celebrated their vows with a crowd packed with elves, wizards, and other medieval characters.  The most exciting part was when a well-trained hawk delivered the wedding rings!
The reception tables were marked by books and very organic, earthy vibe decorations.
For the wedding cake, the couple went for a forest design, mushrooms, acorns, and a pair of foxes on top. As we were taking photos of the cake, we found out that Tierra is also quite the baker. She made the adorable, little, sugary leaves that sat atop the cupcakes, and the caramel apple wedding favors.
The reception hall entrance was guarded by a knight's armor holding a sign with the marked inscription "No admittance except on party business." The party did not disappoint!
The bar served hand-mixed mulled wine; and the buffet consisted of meat, potatoes, and other medieval-inspired cuisine. Smiling friends and family stood next to one another participating in a costume contest. For the record, for any "Game of Thrones" fans, the lovely Daenerys, mother of dragons, swept the title. The dancing was joyous assemblage of merry fairy-folk.
We were so lucky with the weather and the campground created a true "Middle Earth" experience. Tierra and Bradley took their love for all things fantasy and merged it with one of the most important days of their lives. We will never forget it!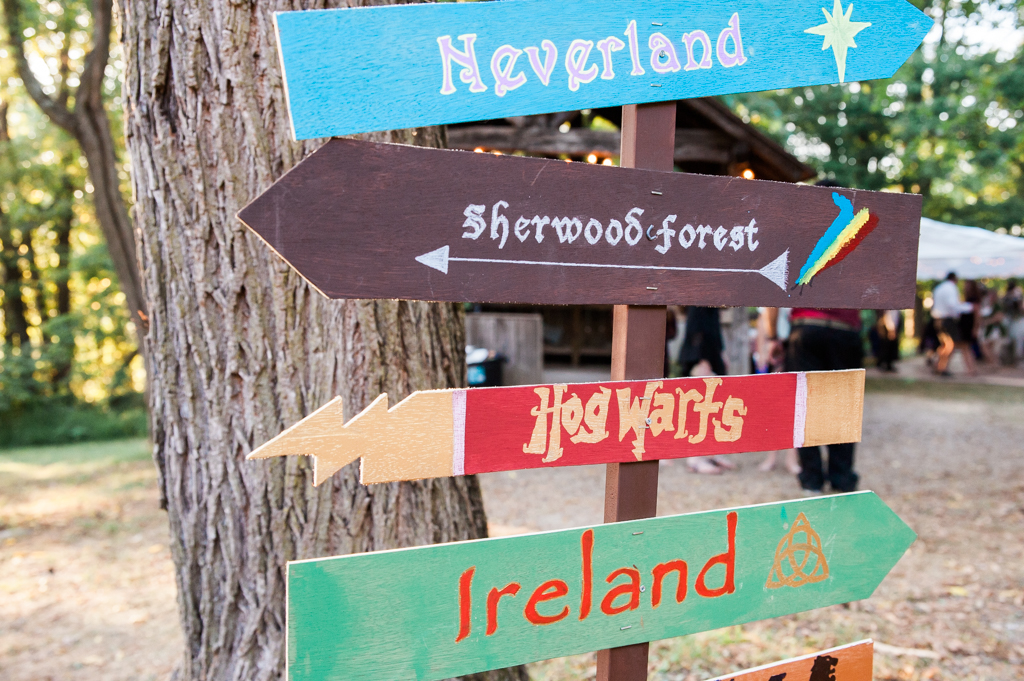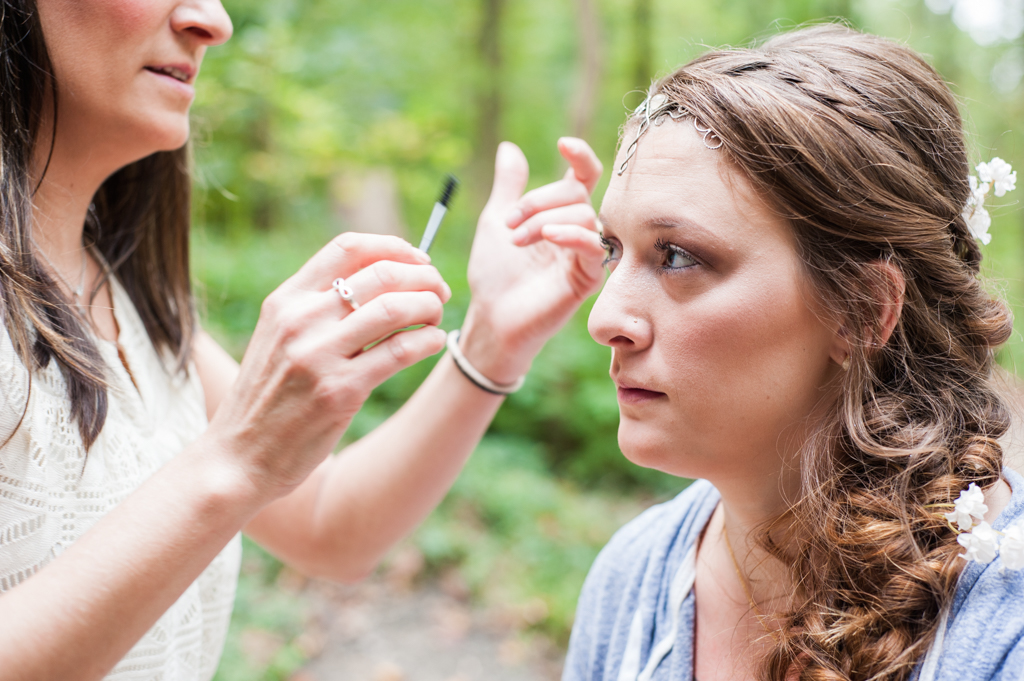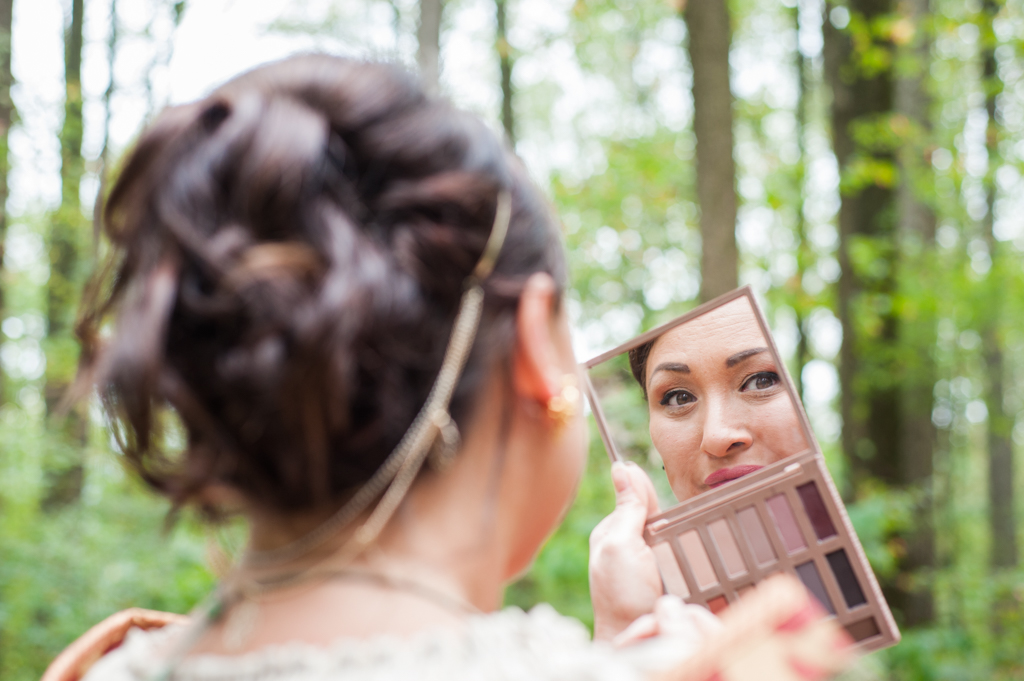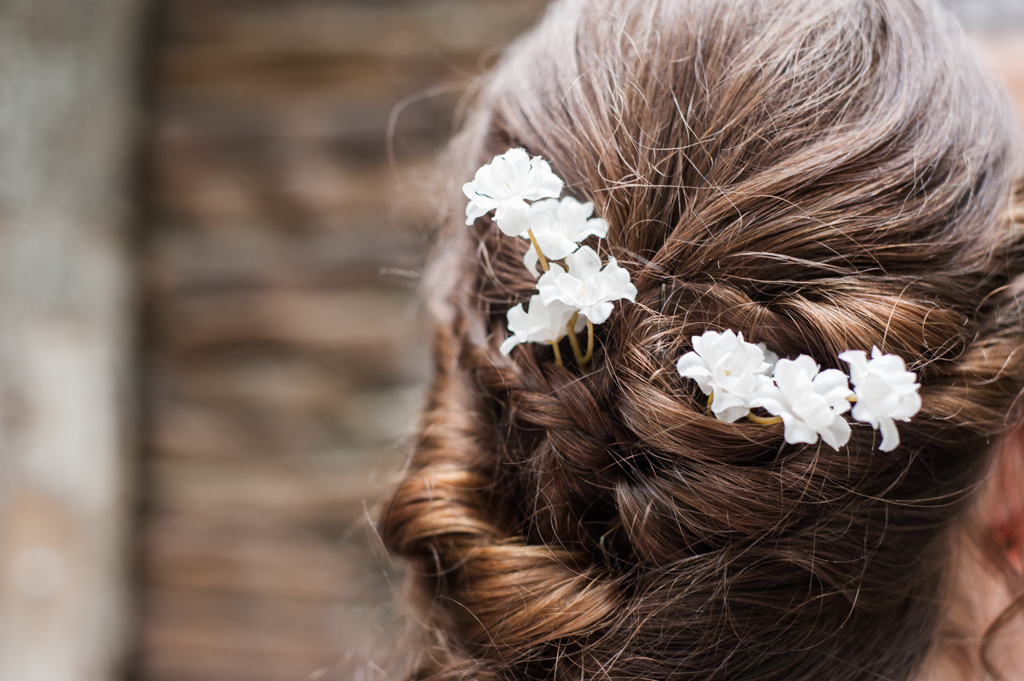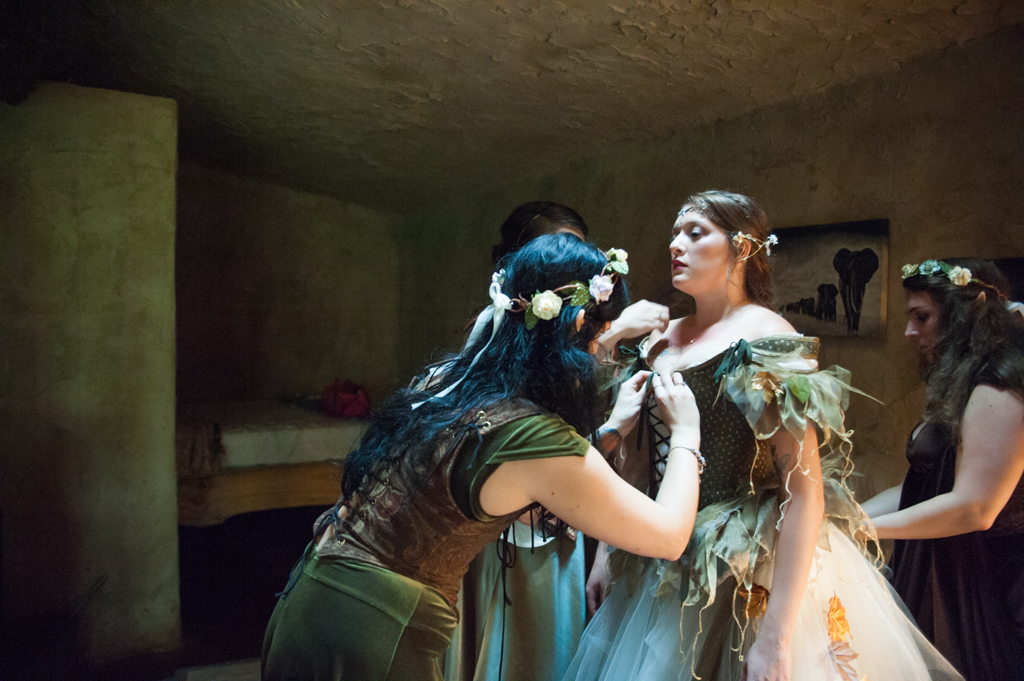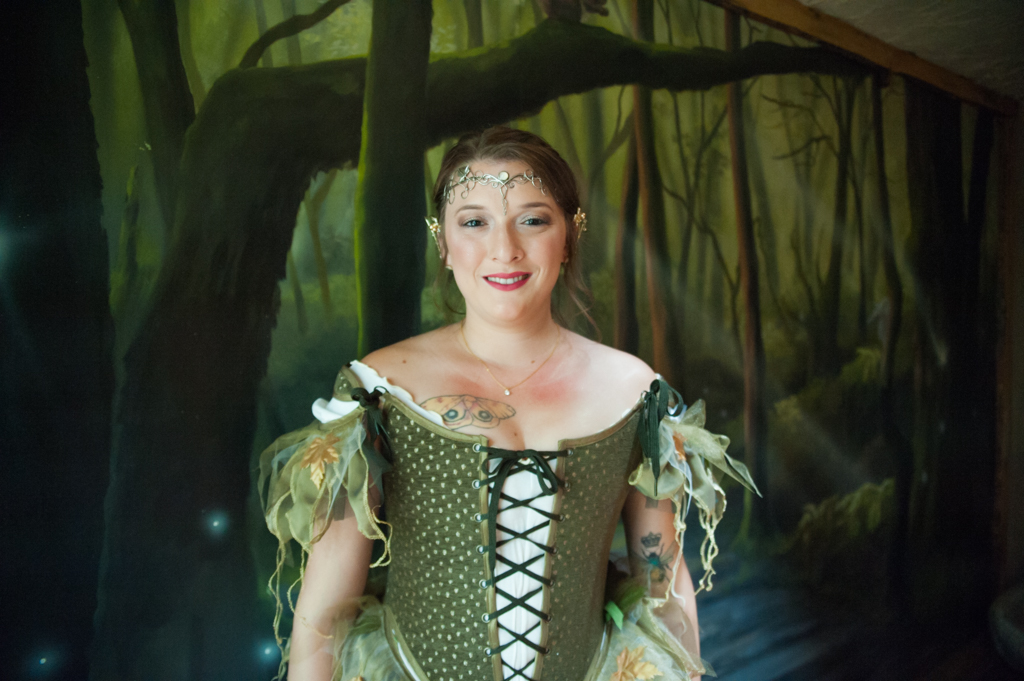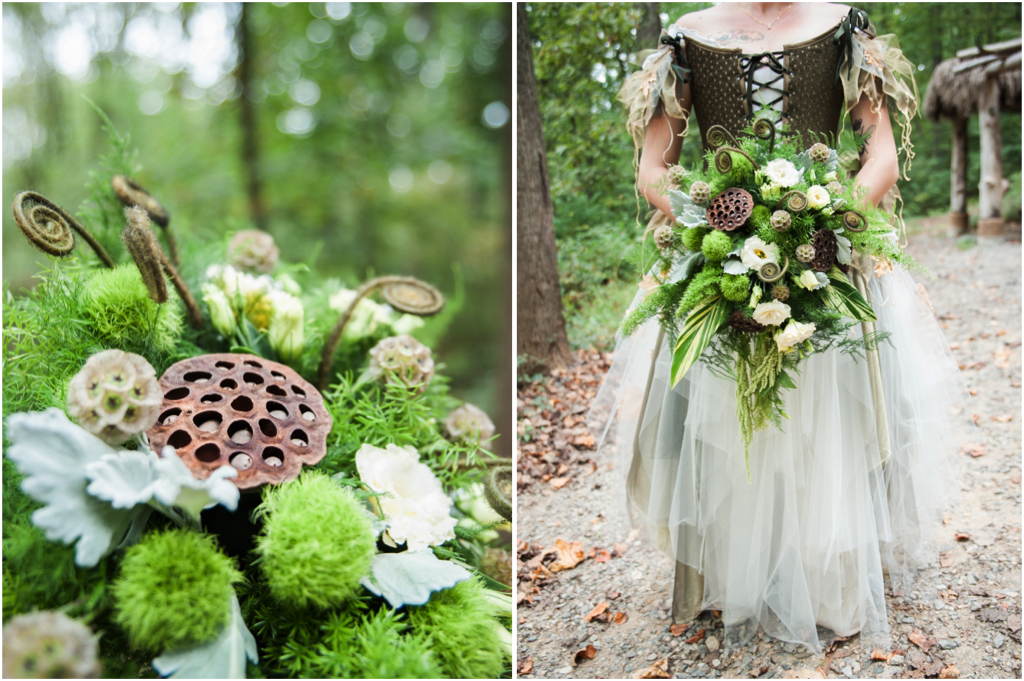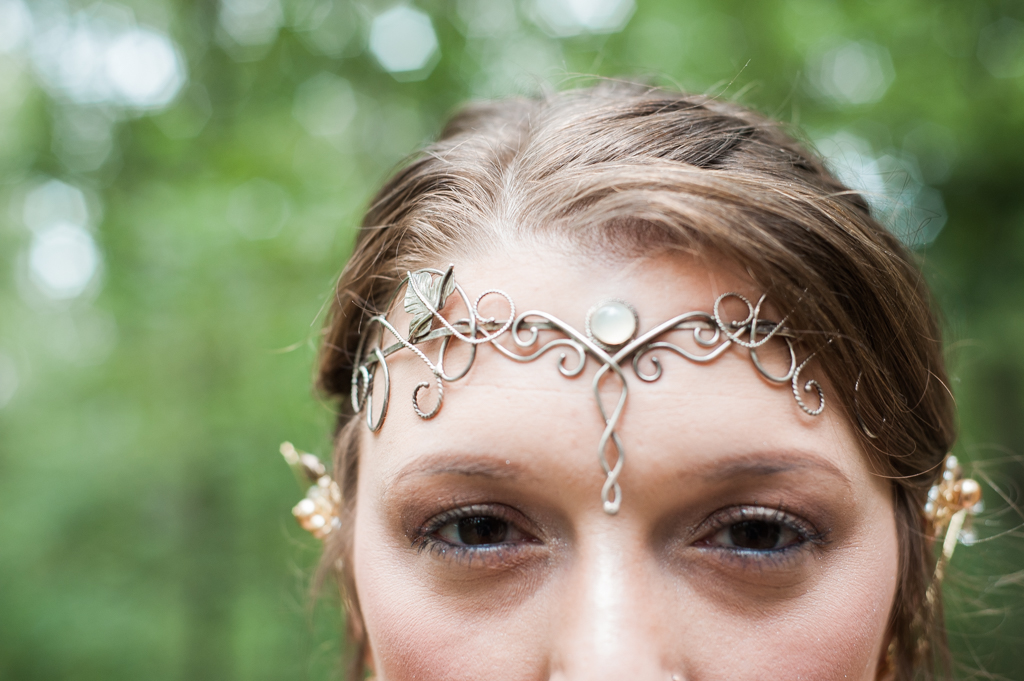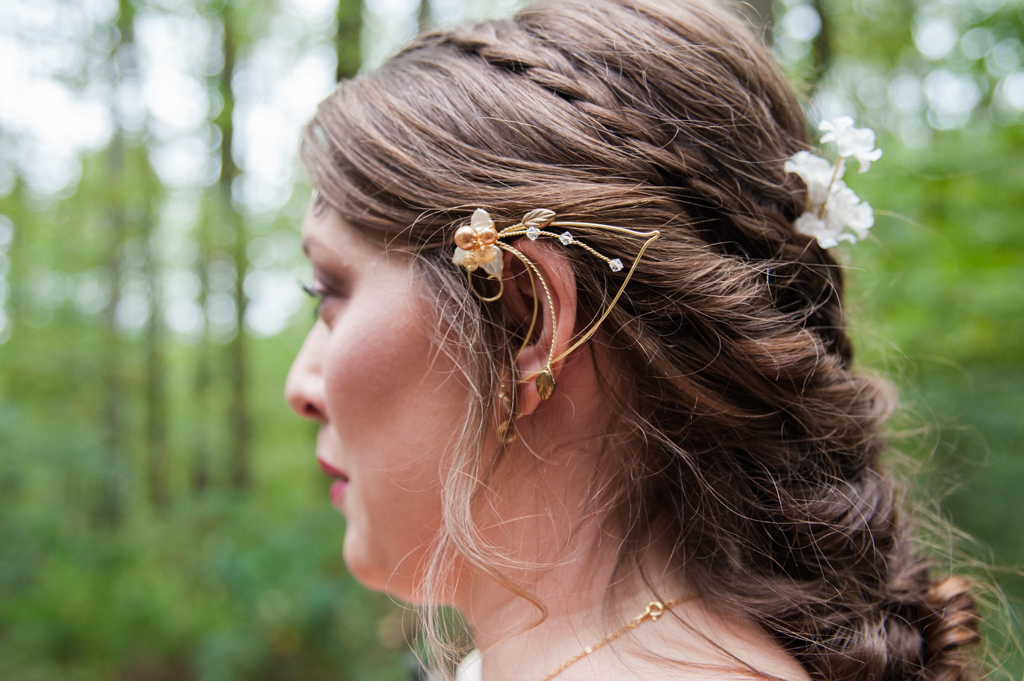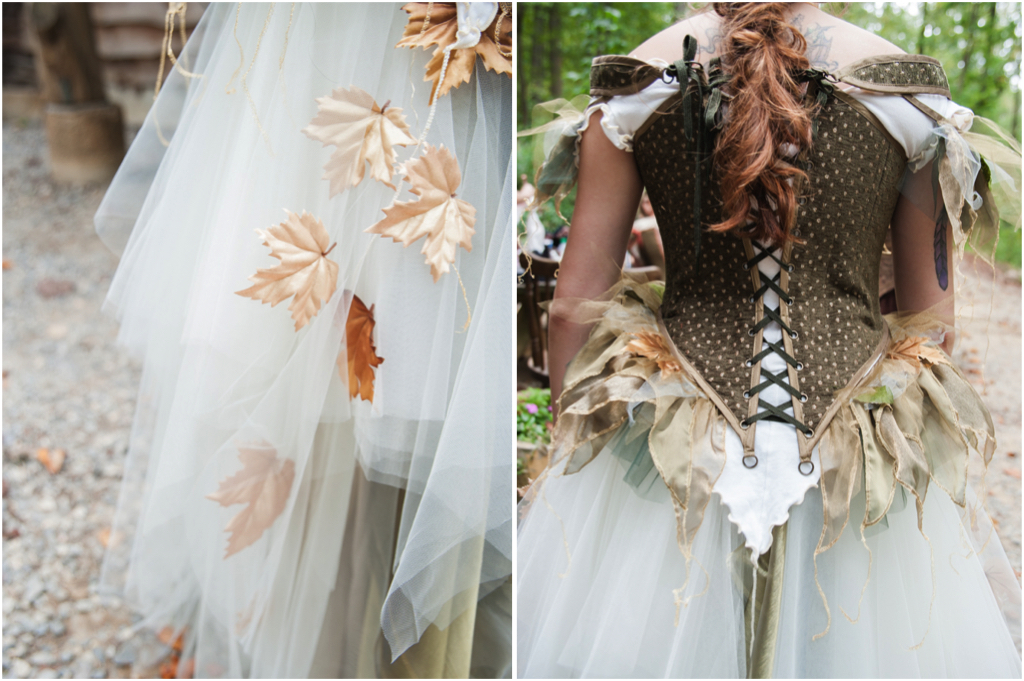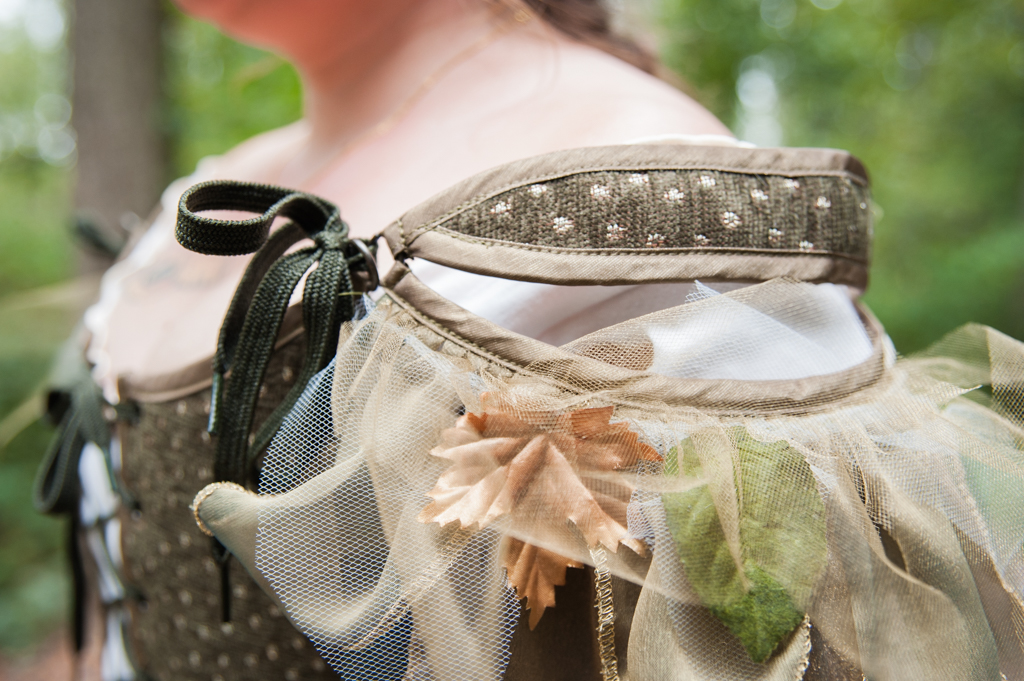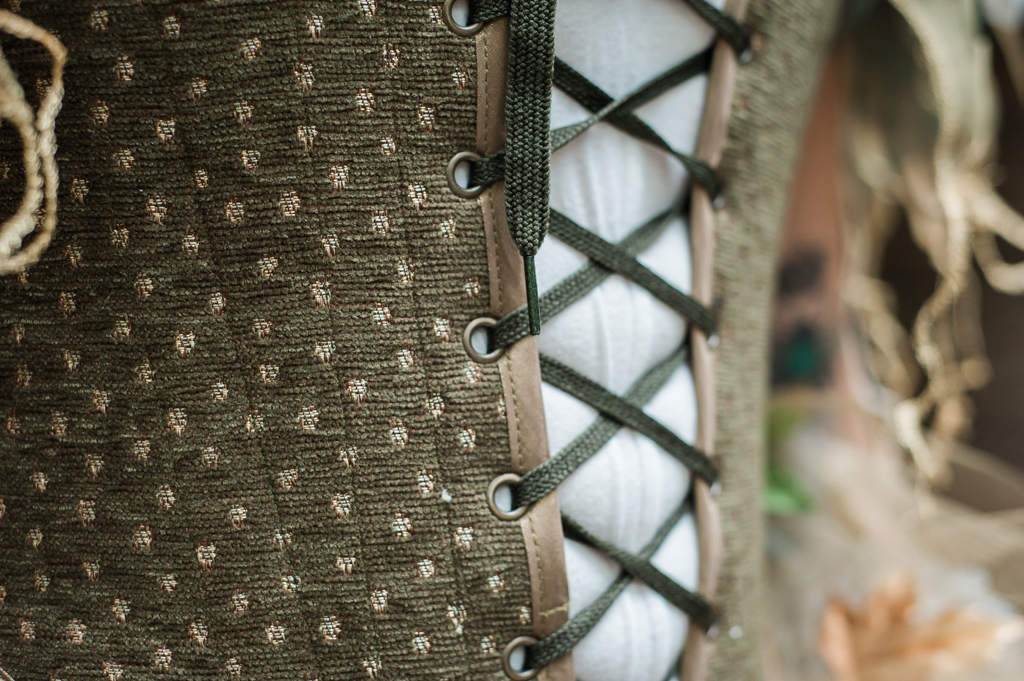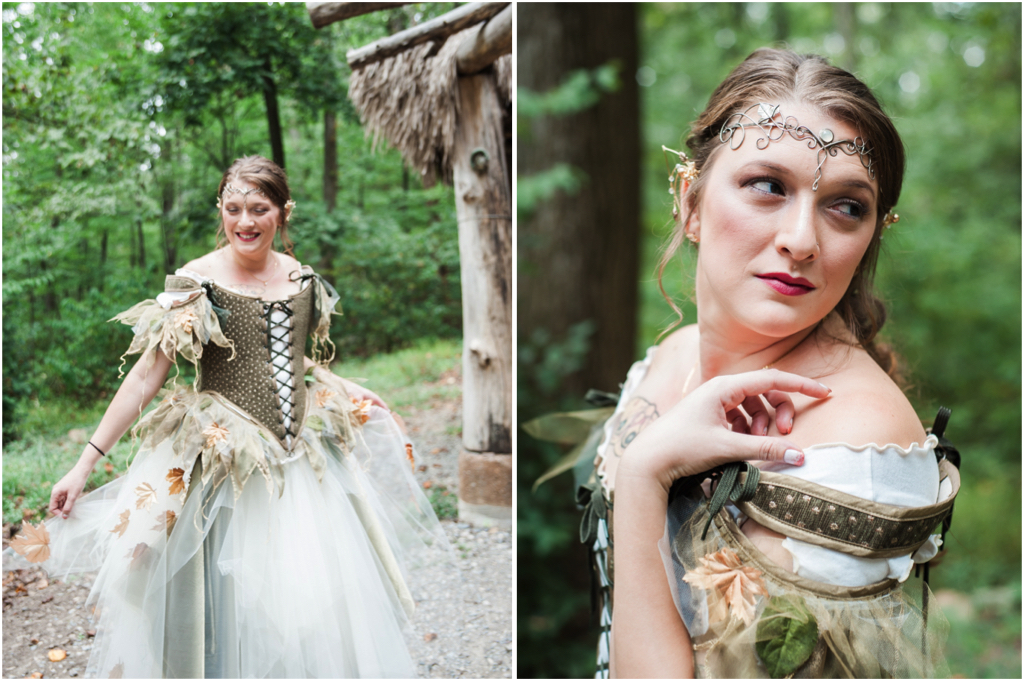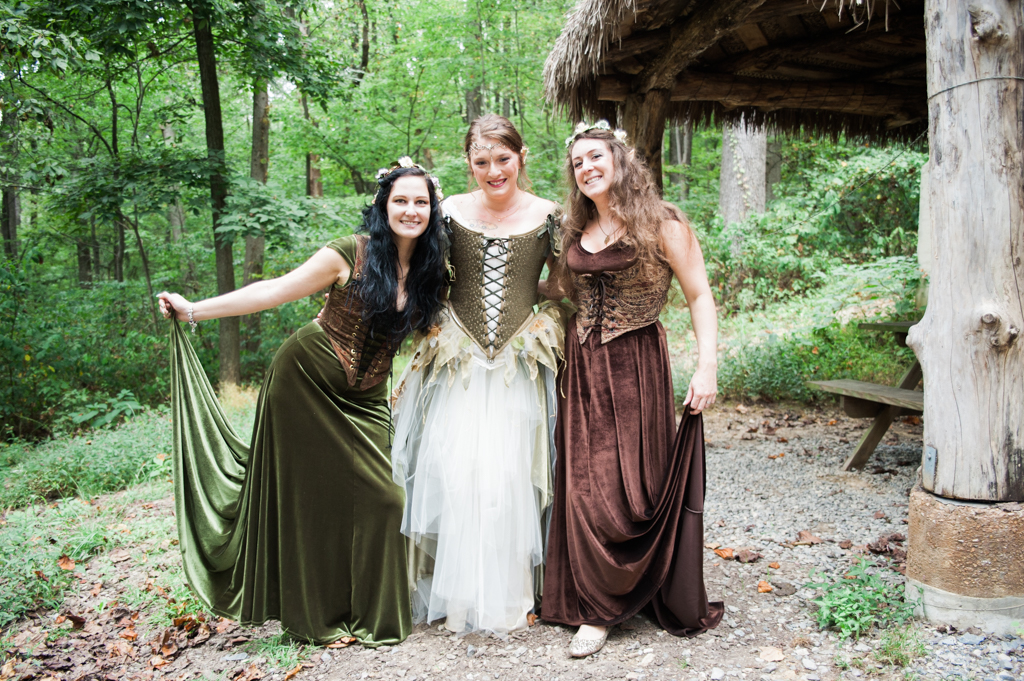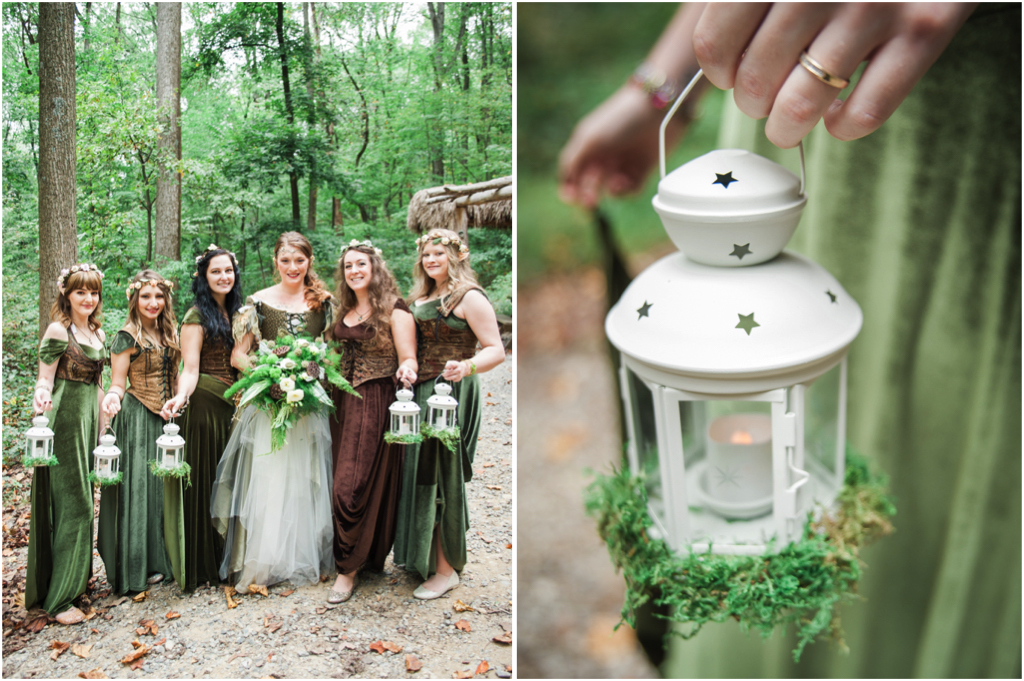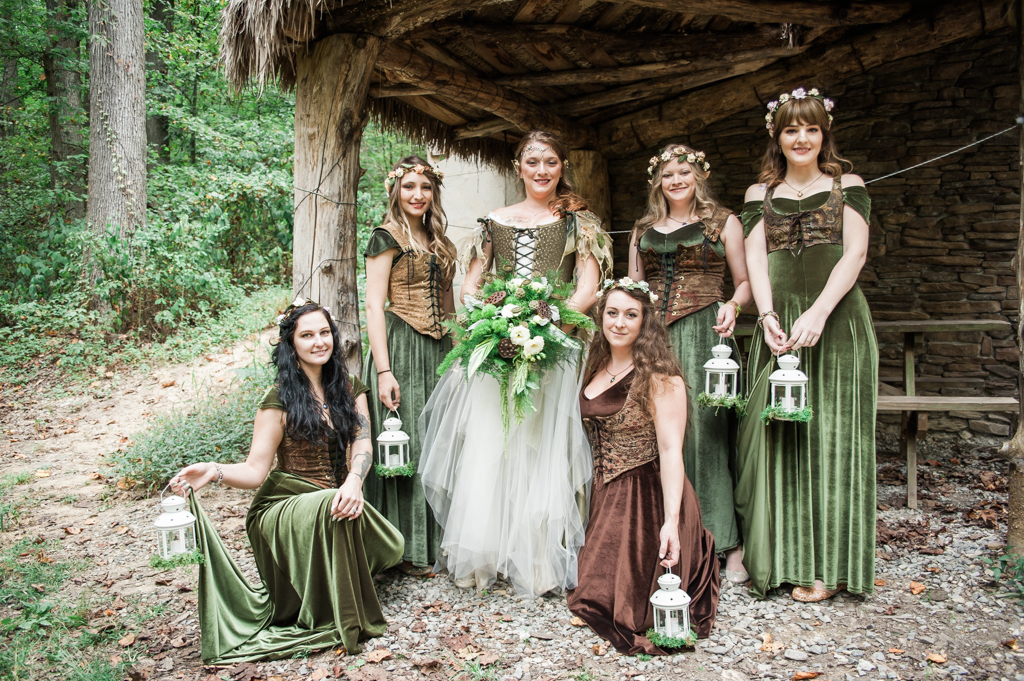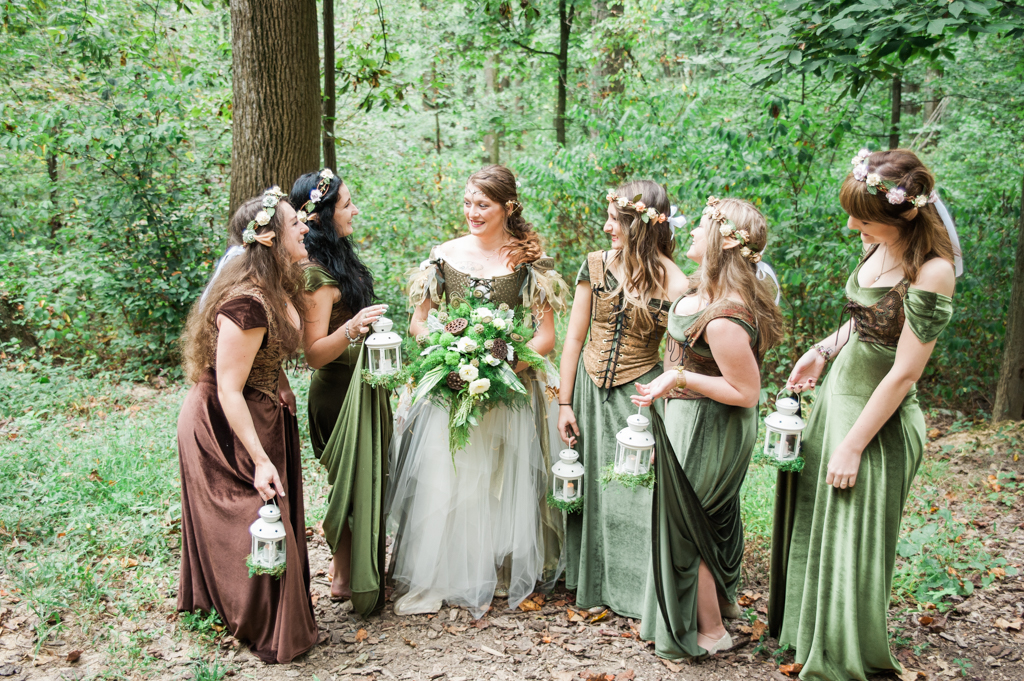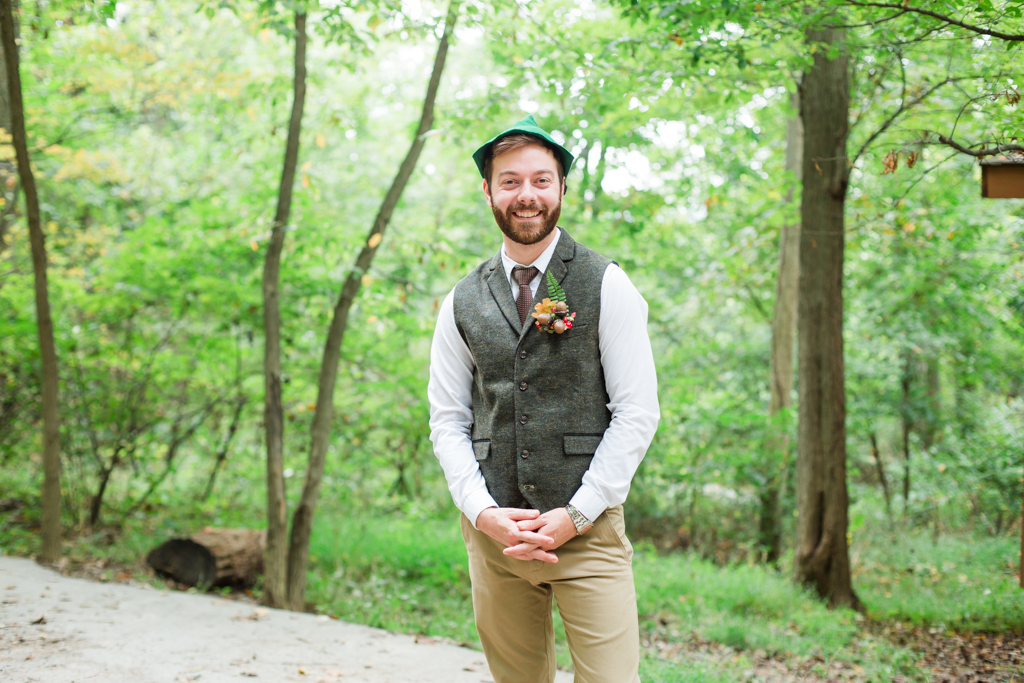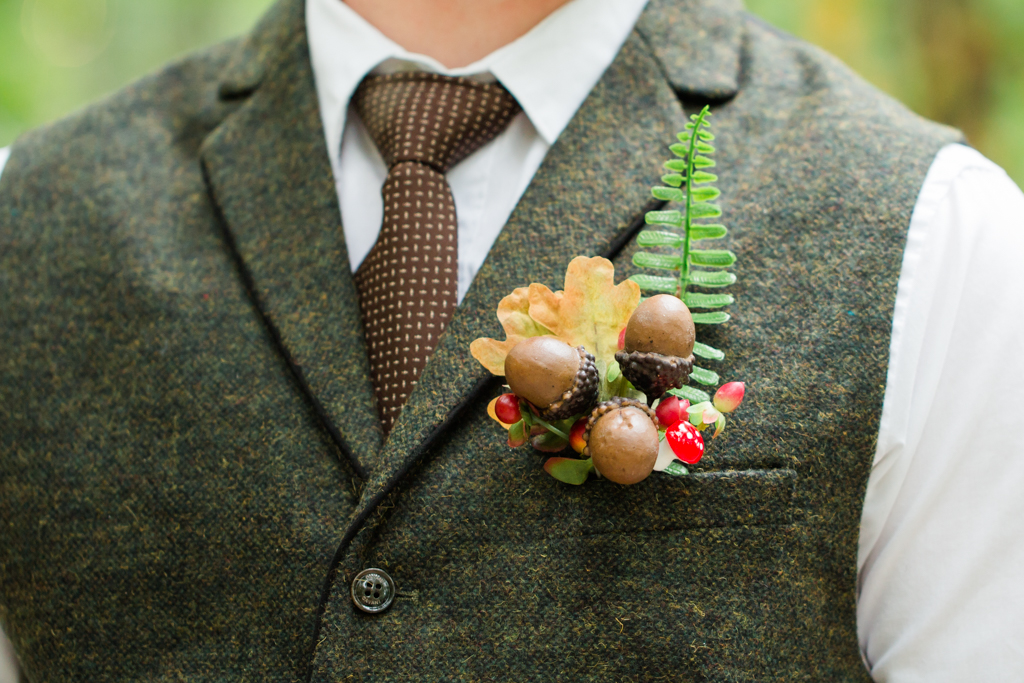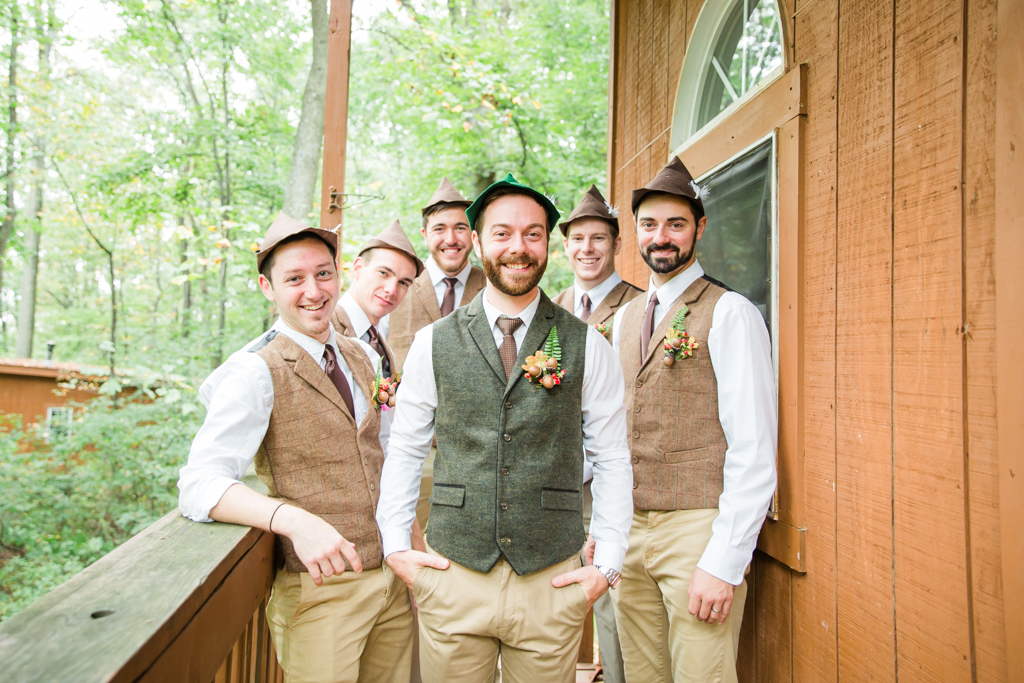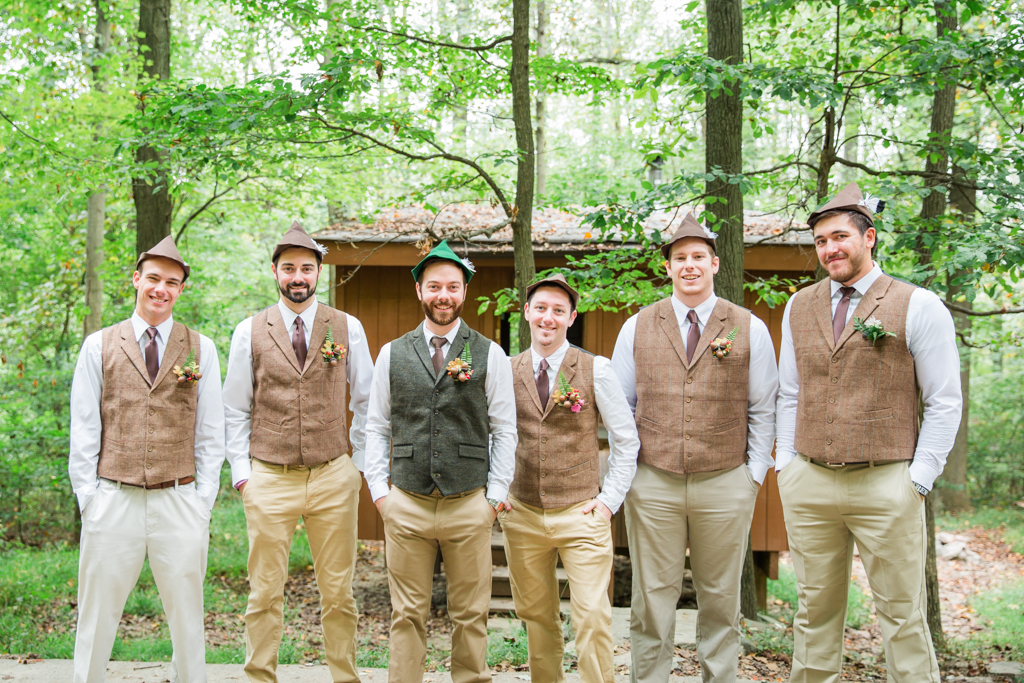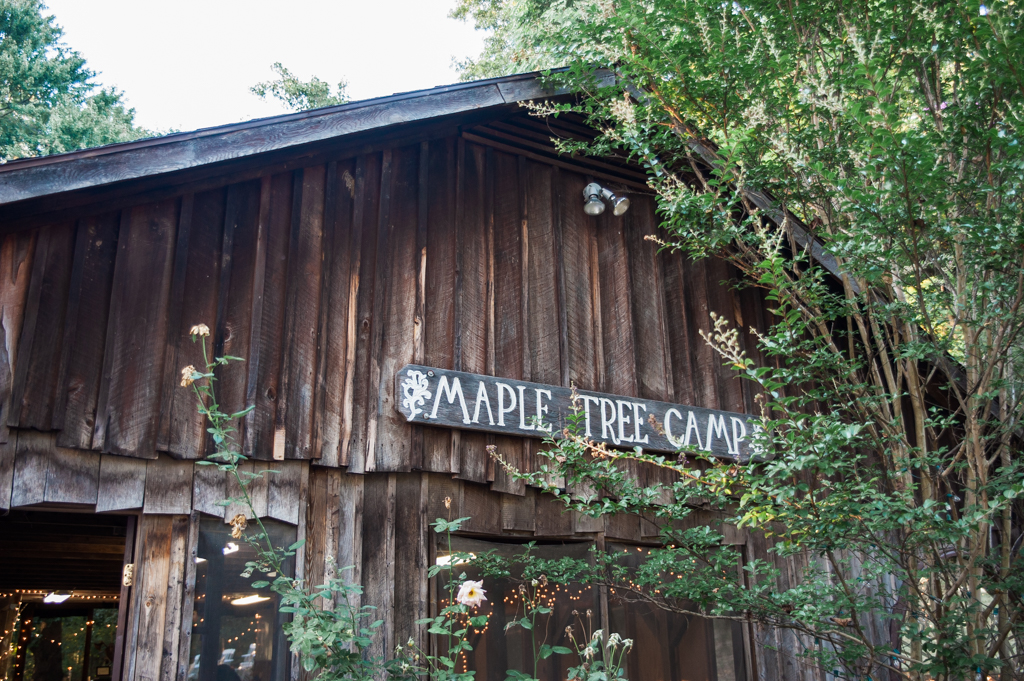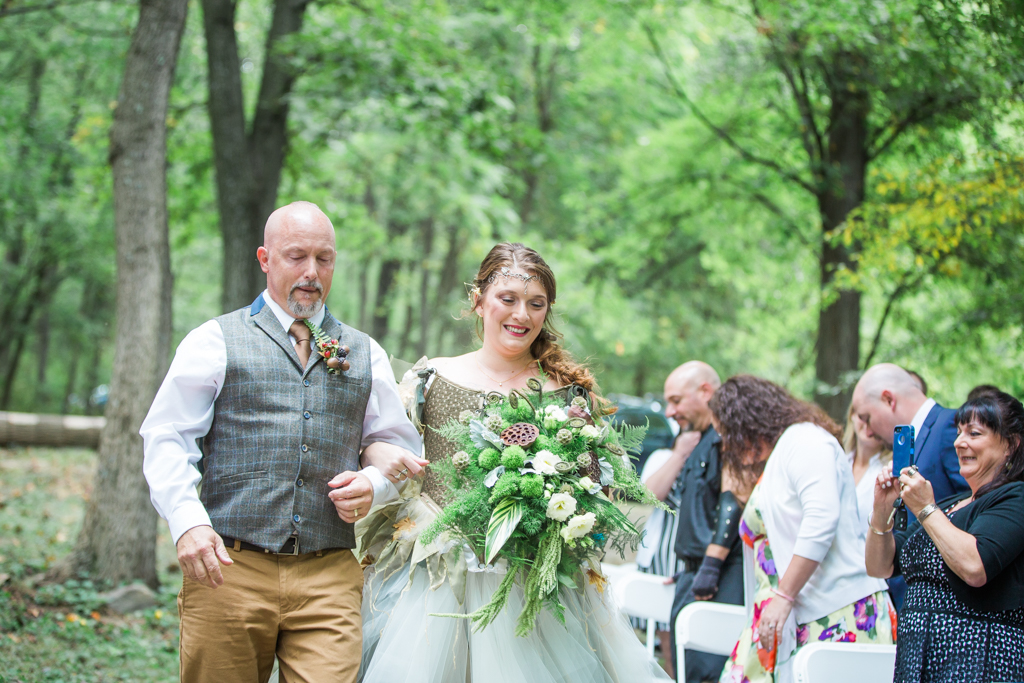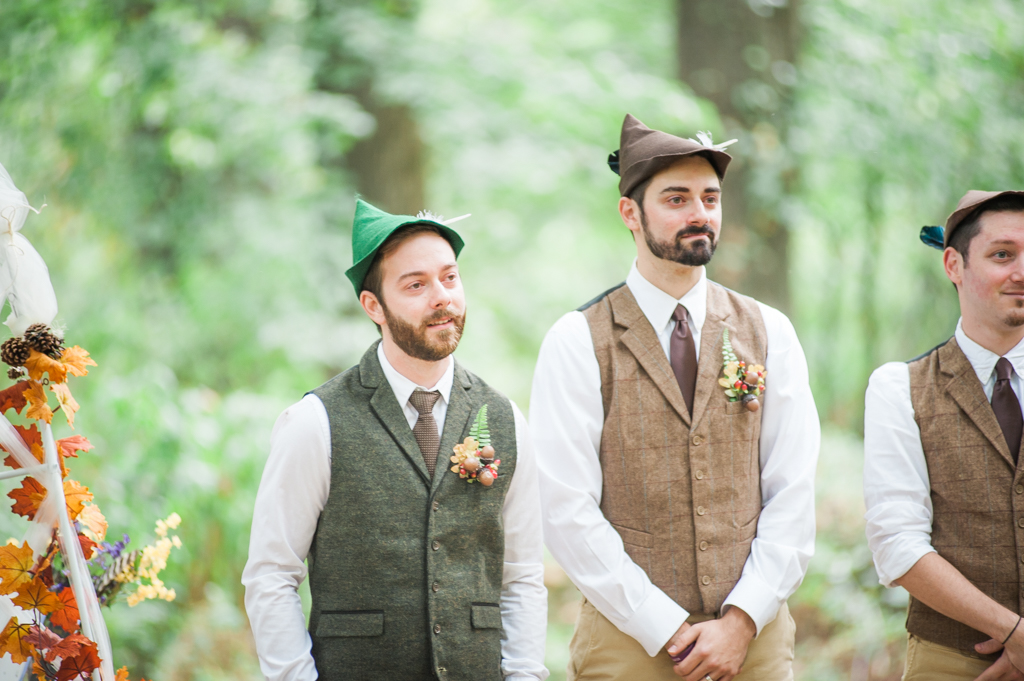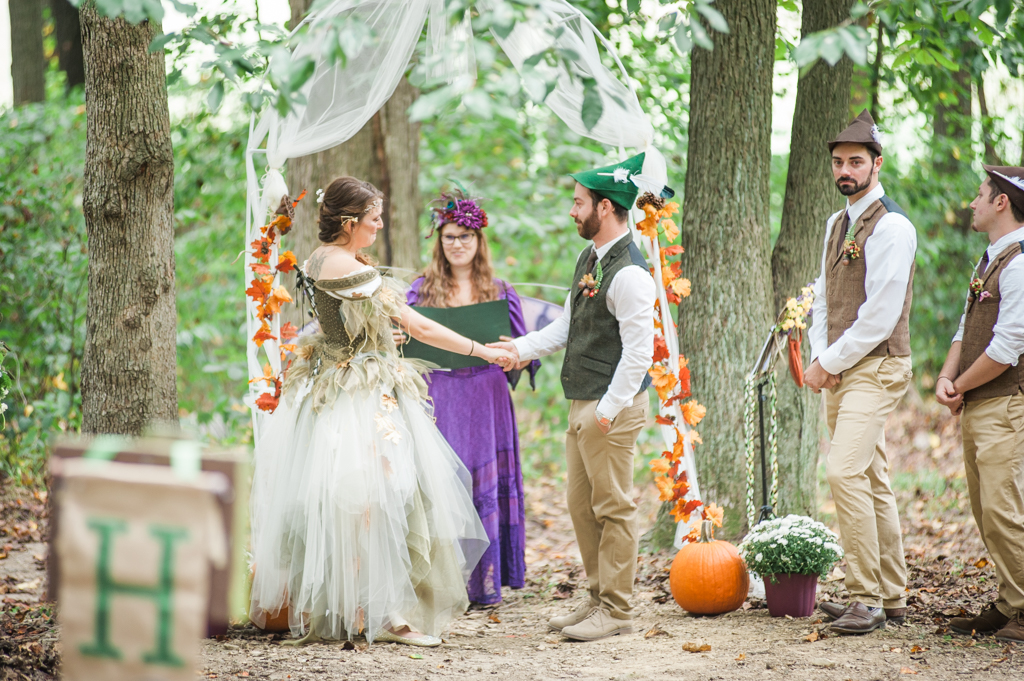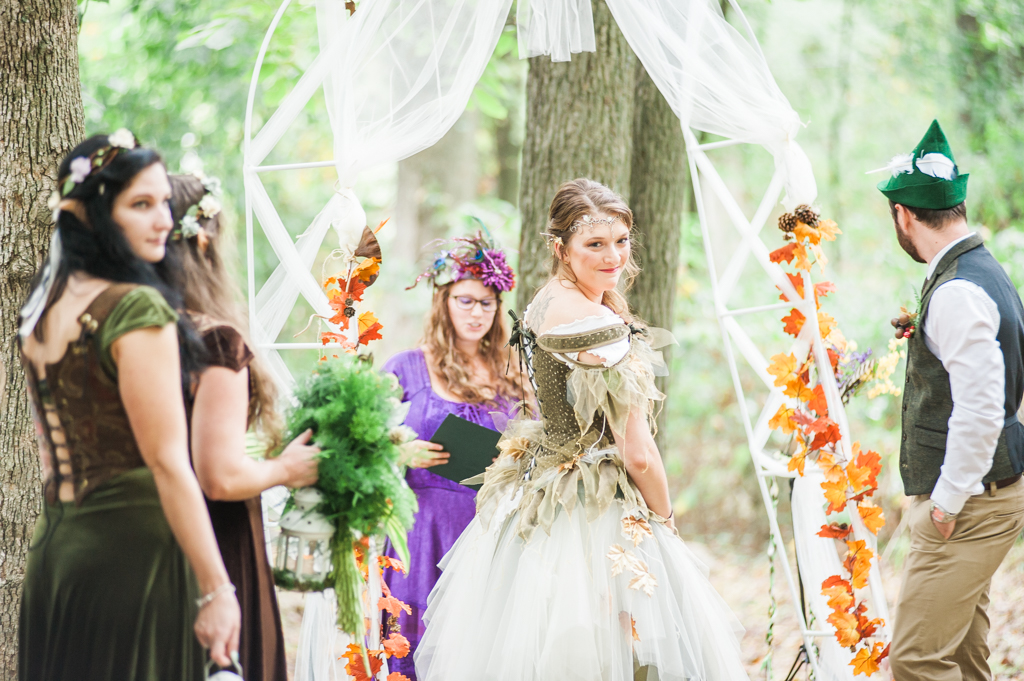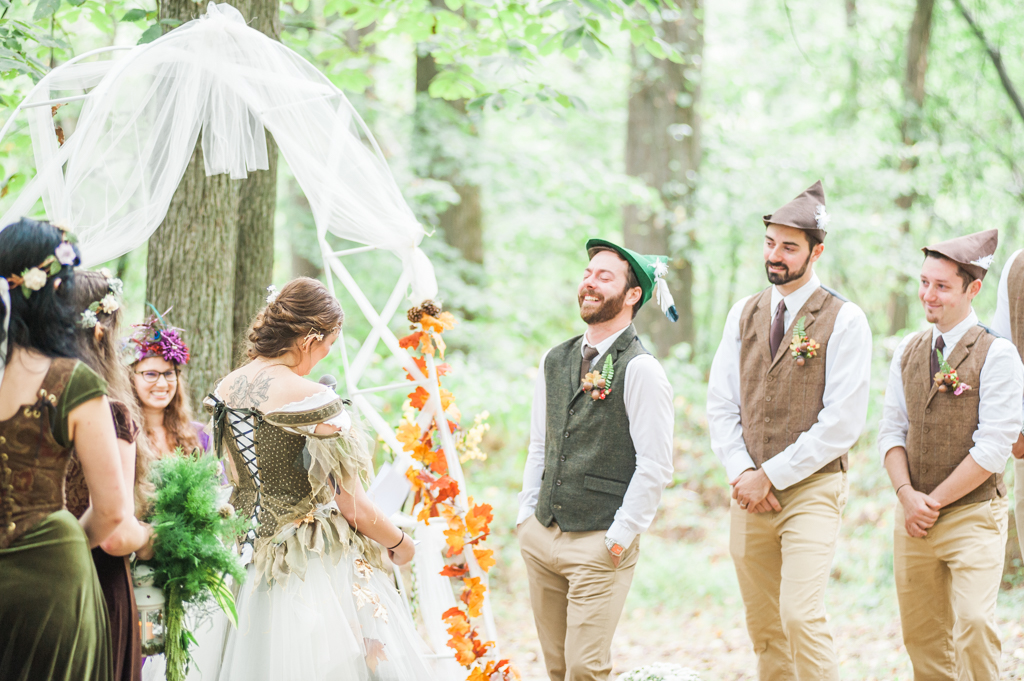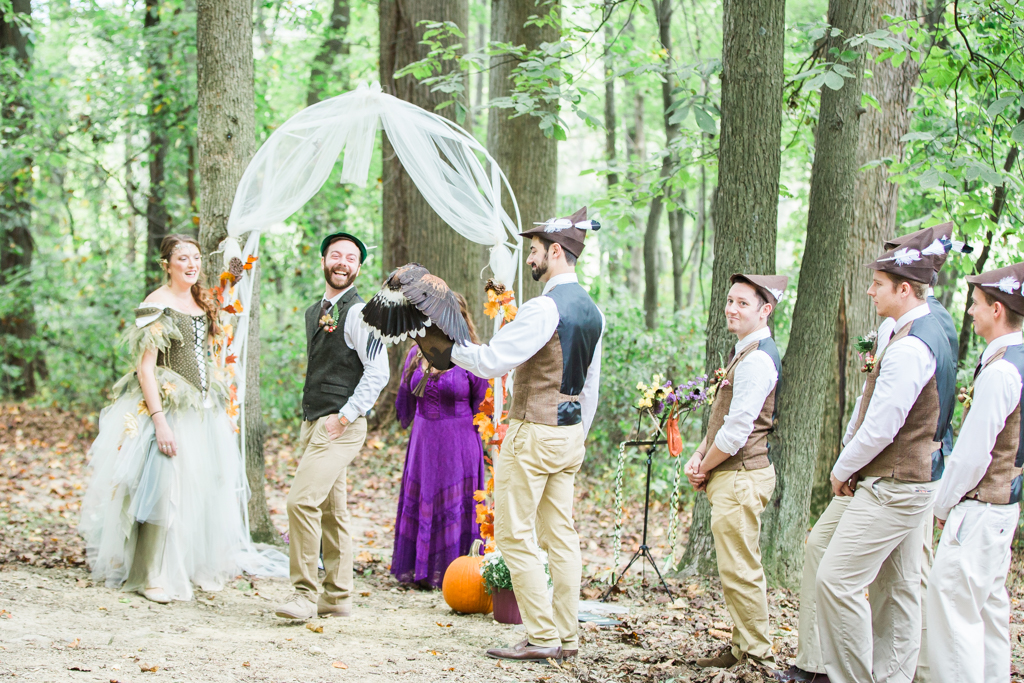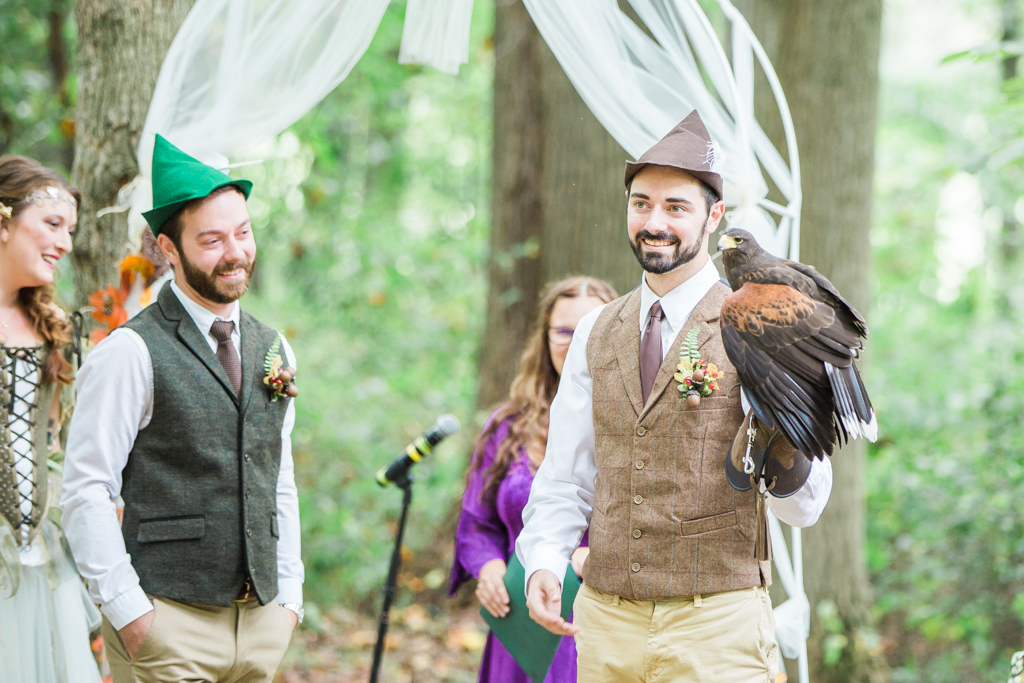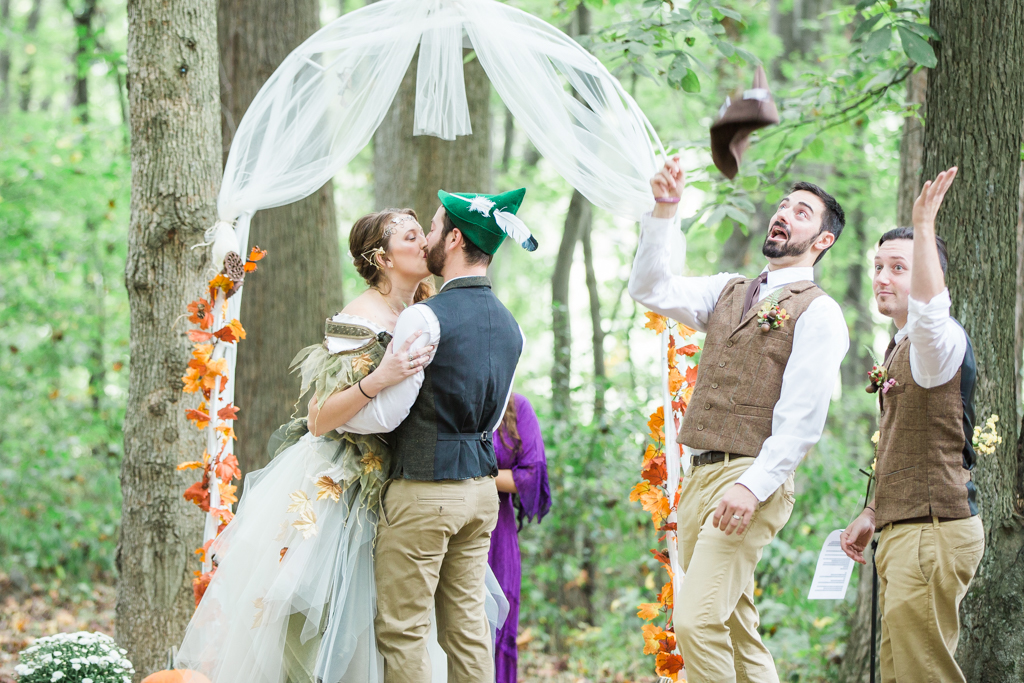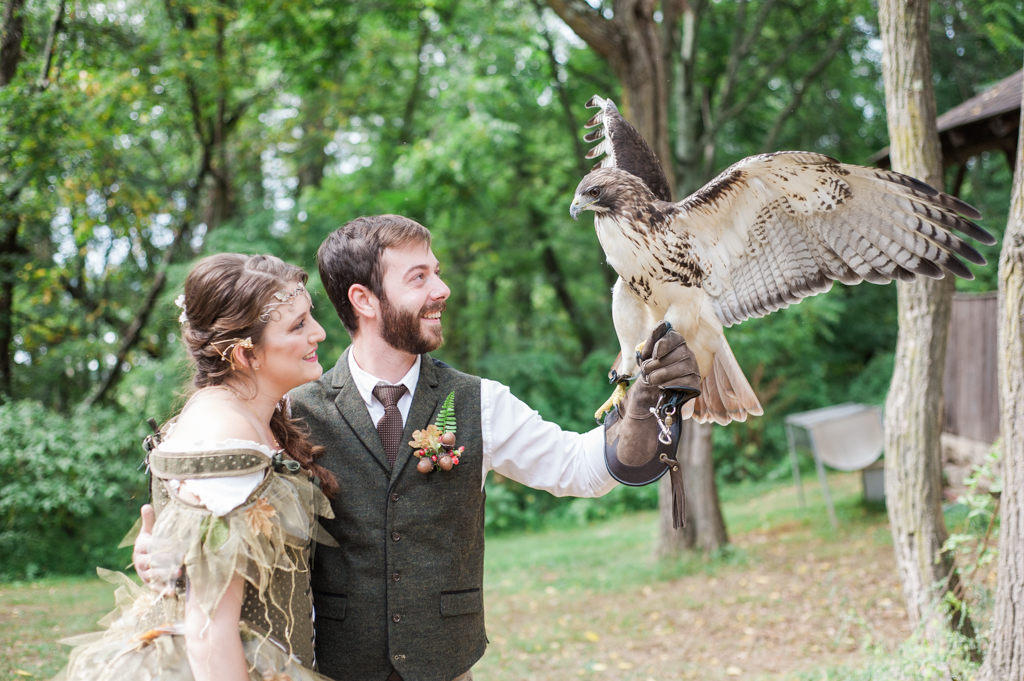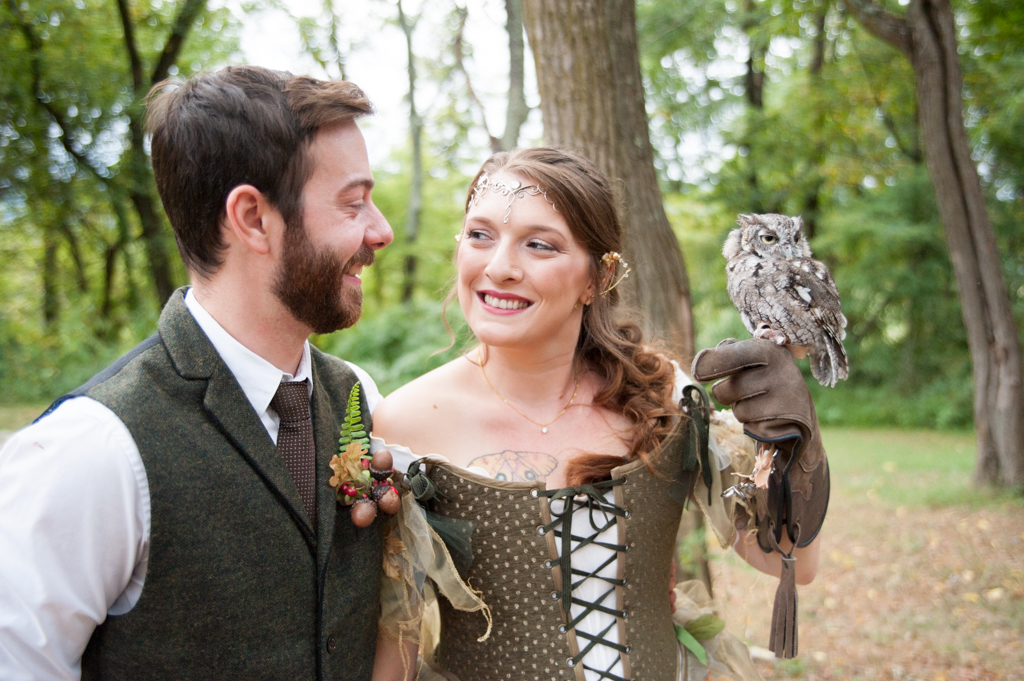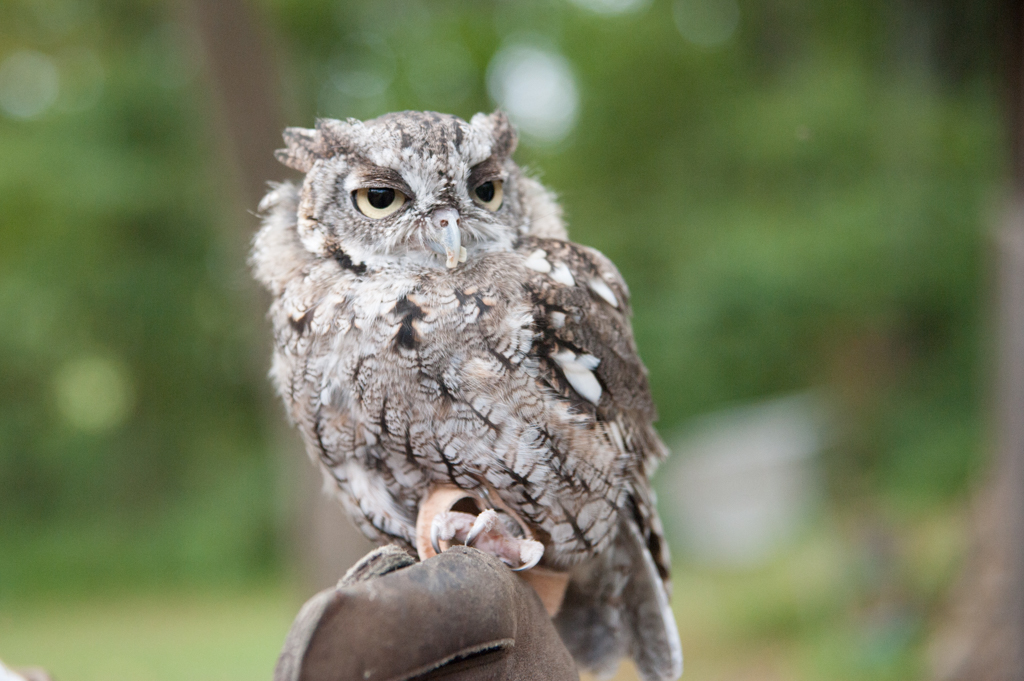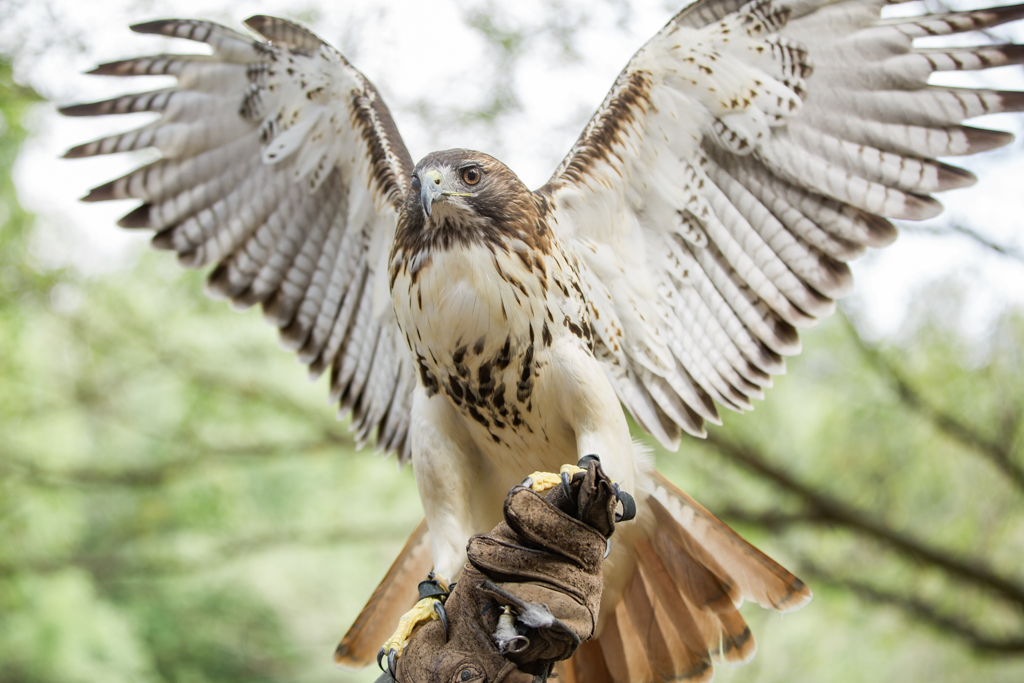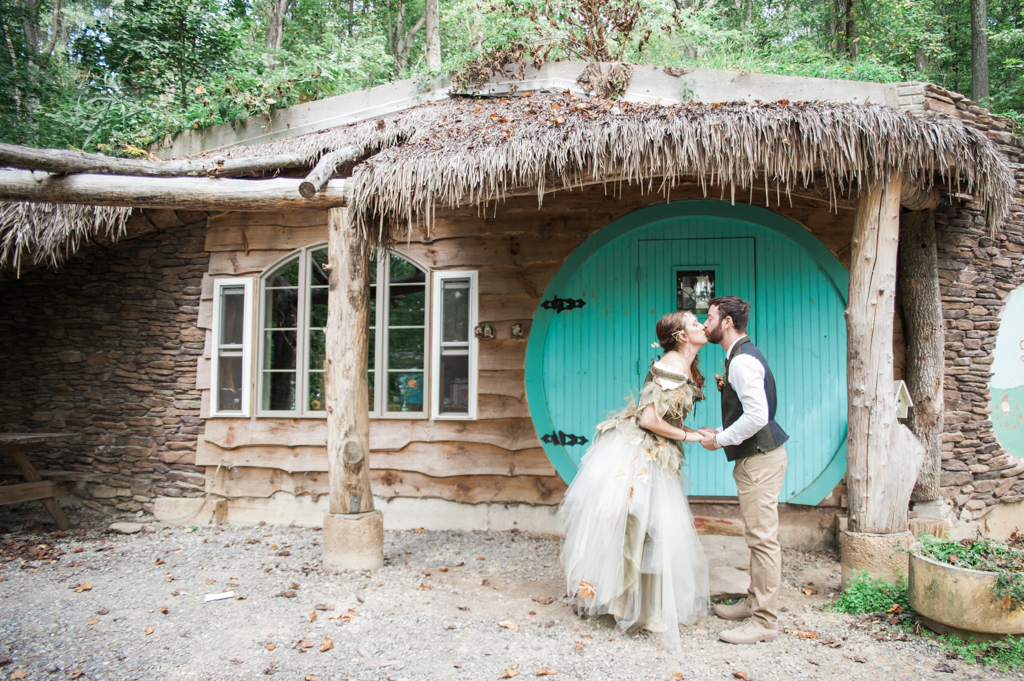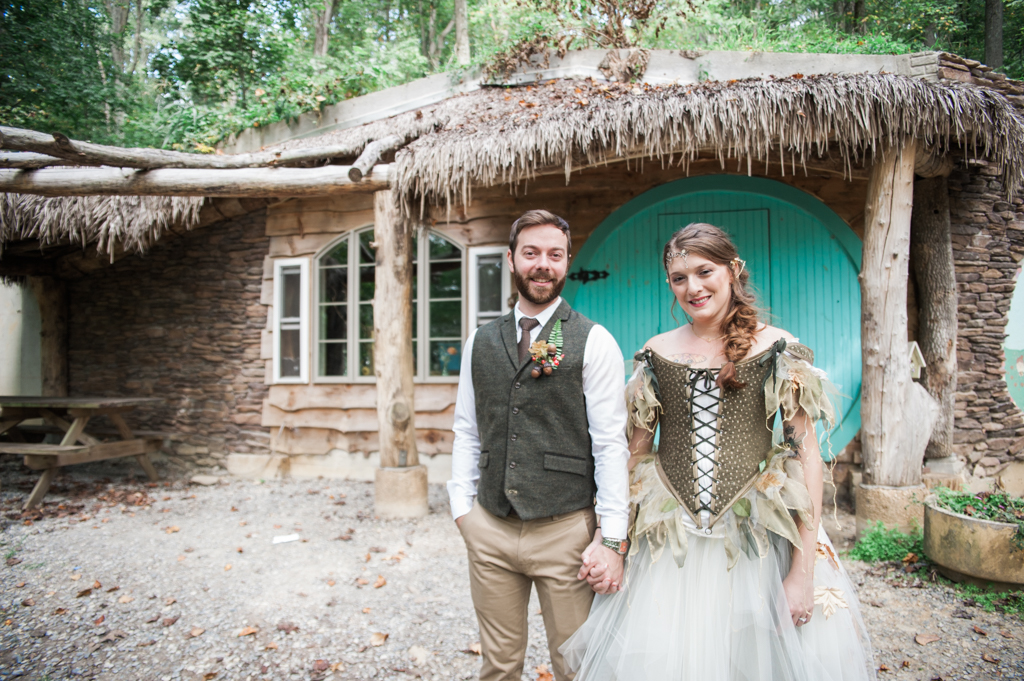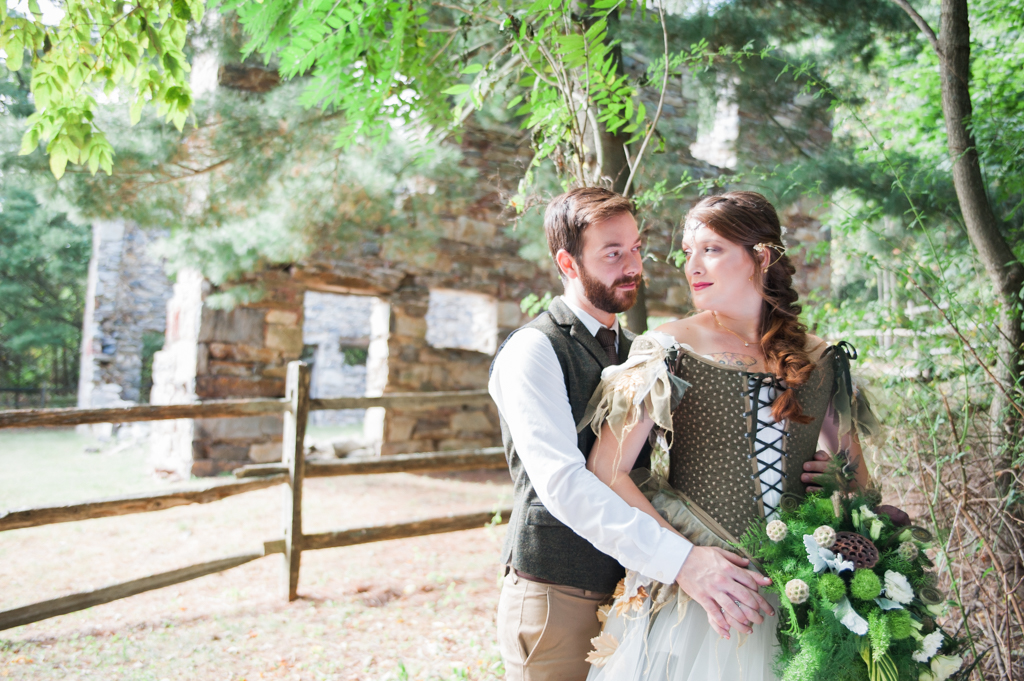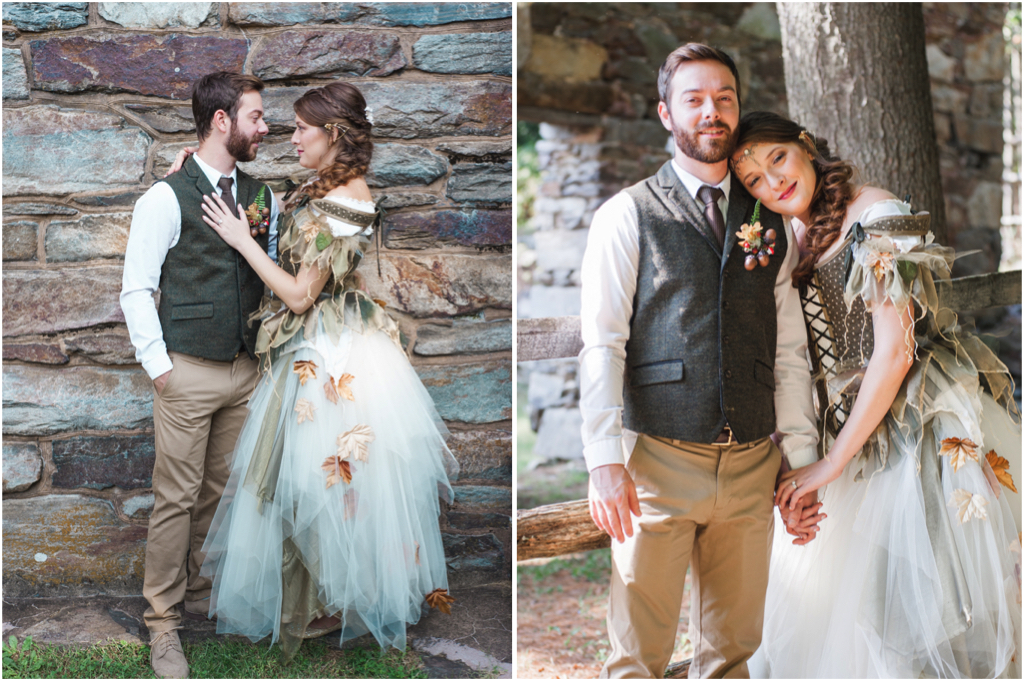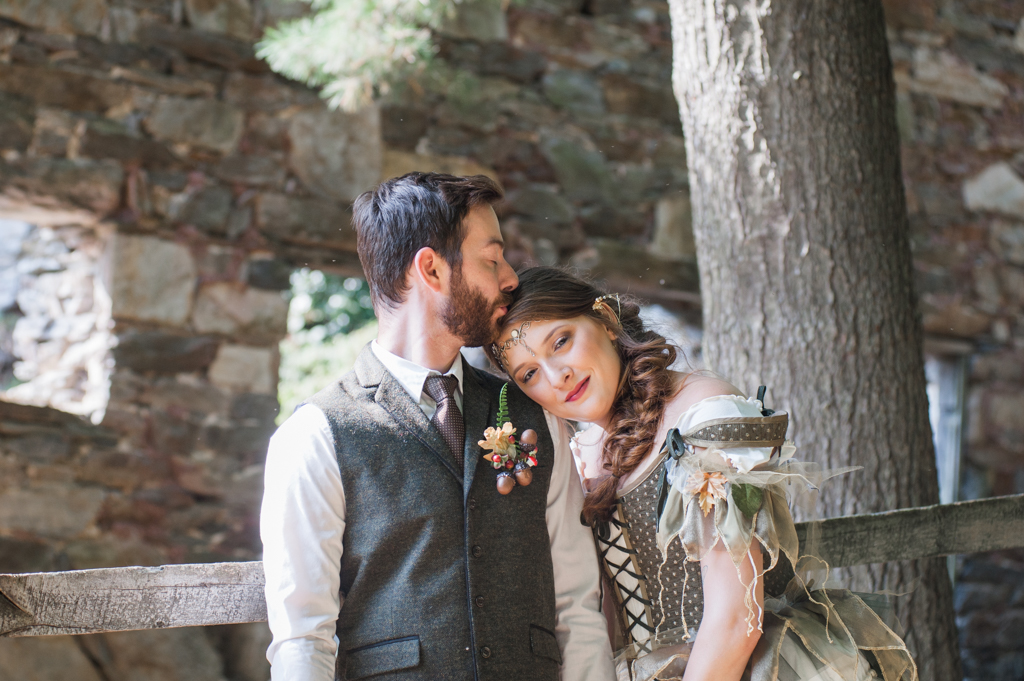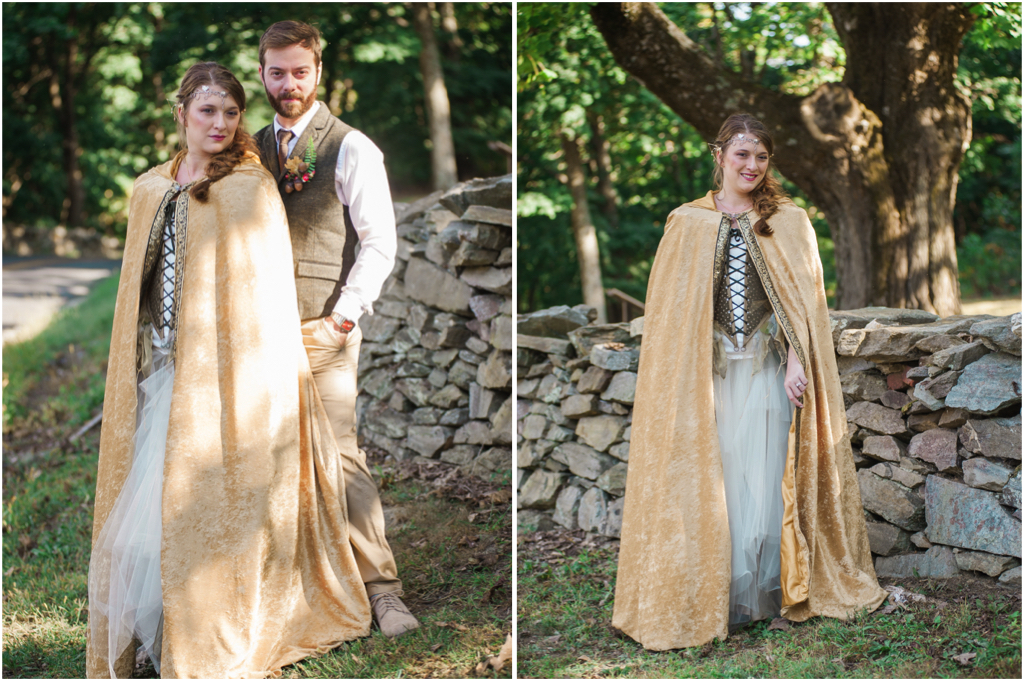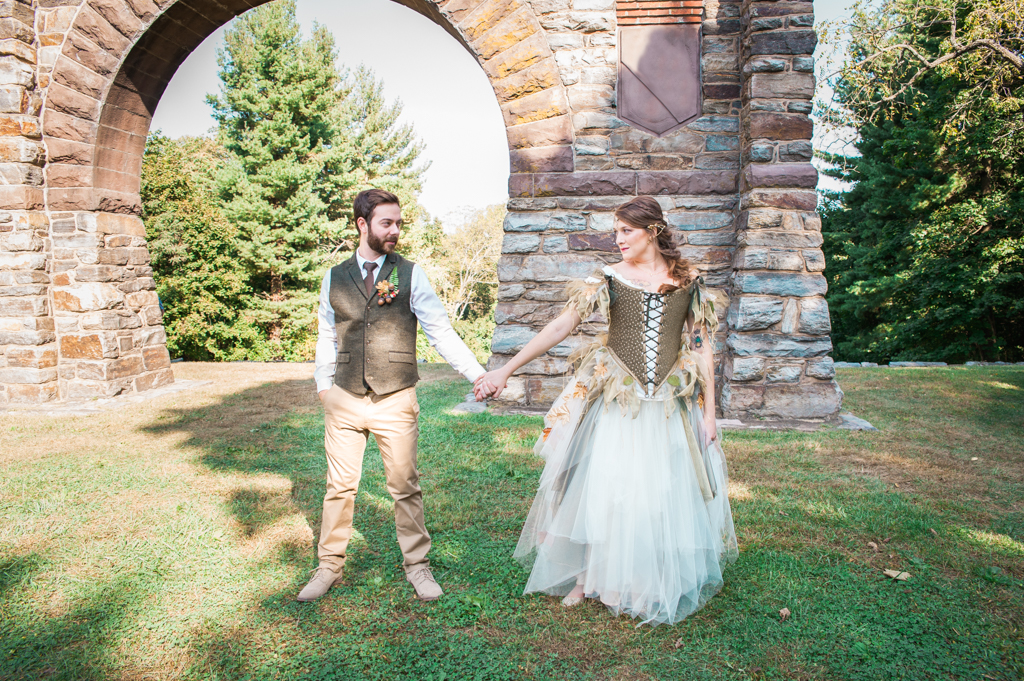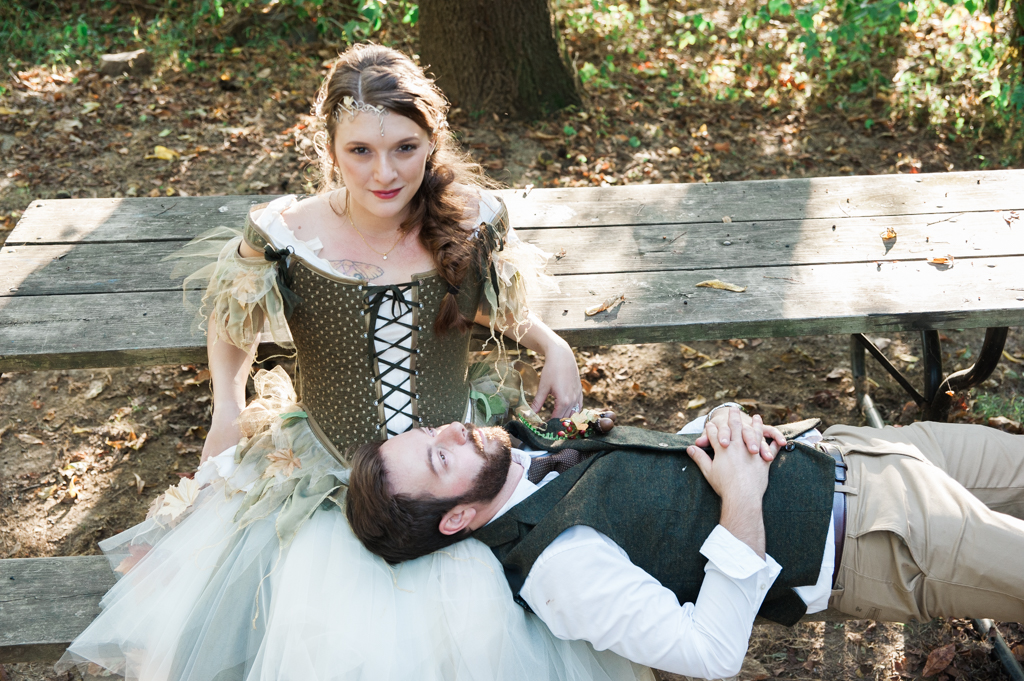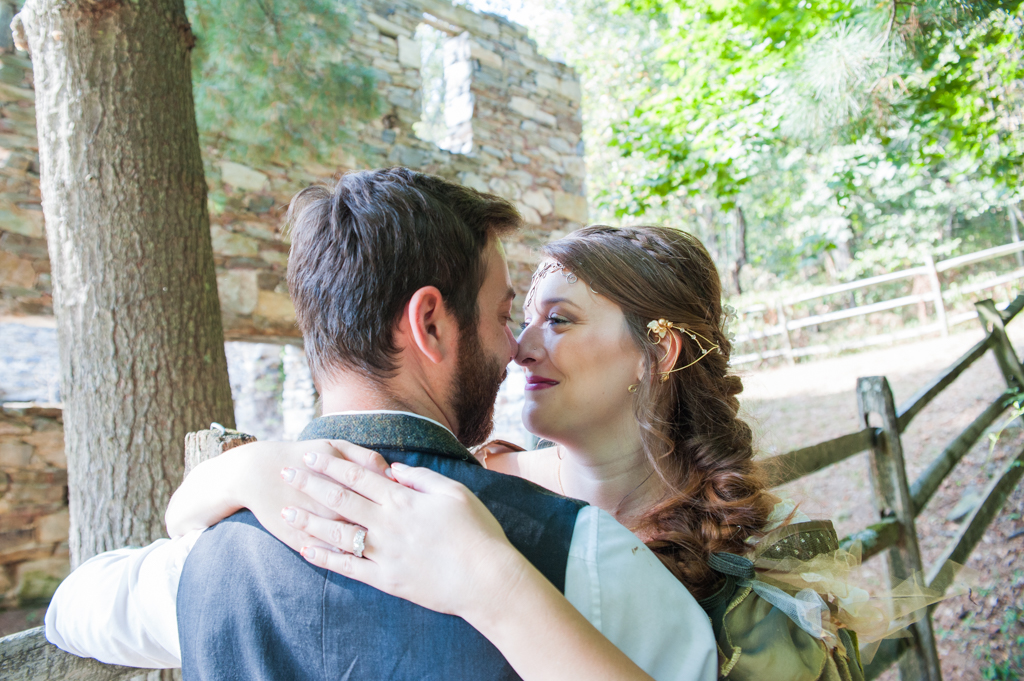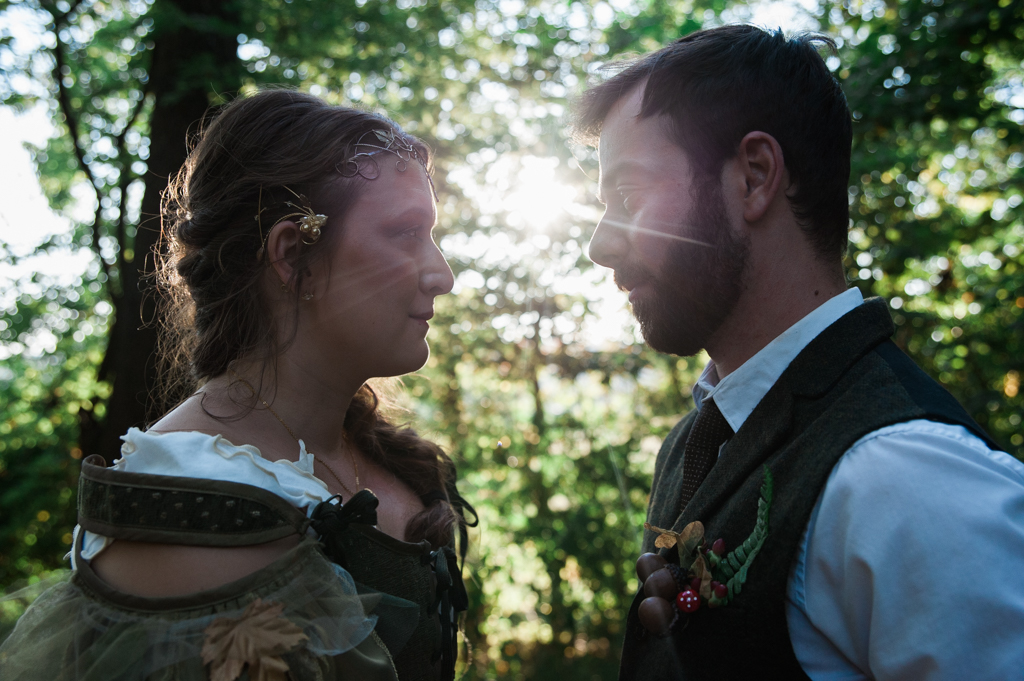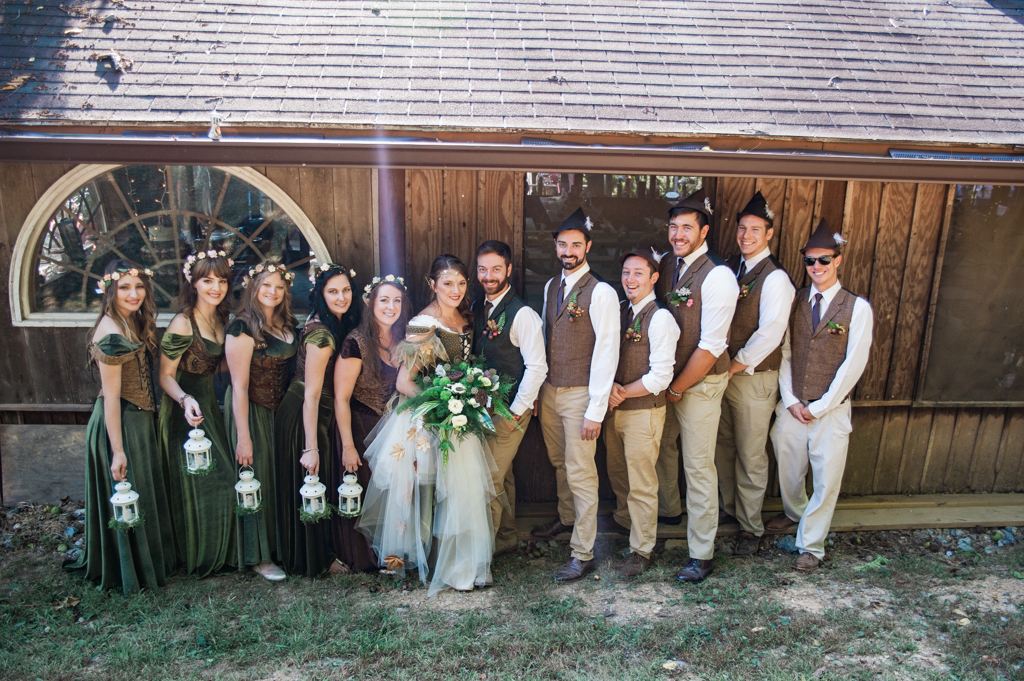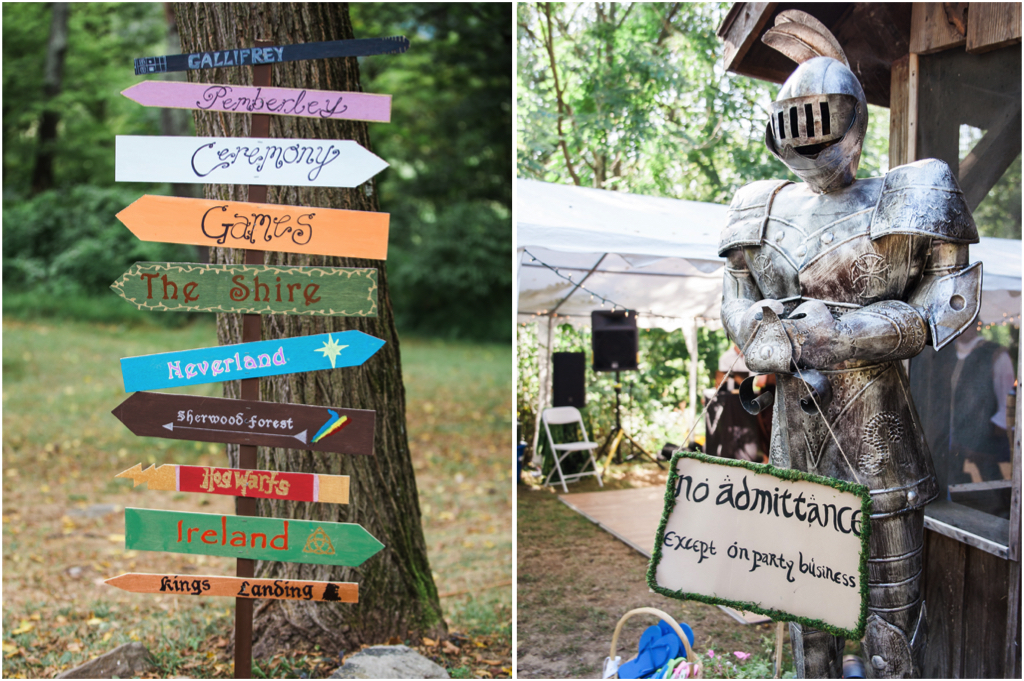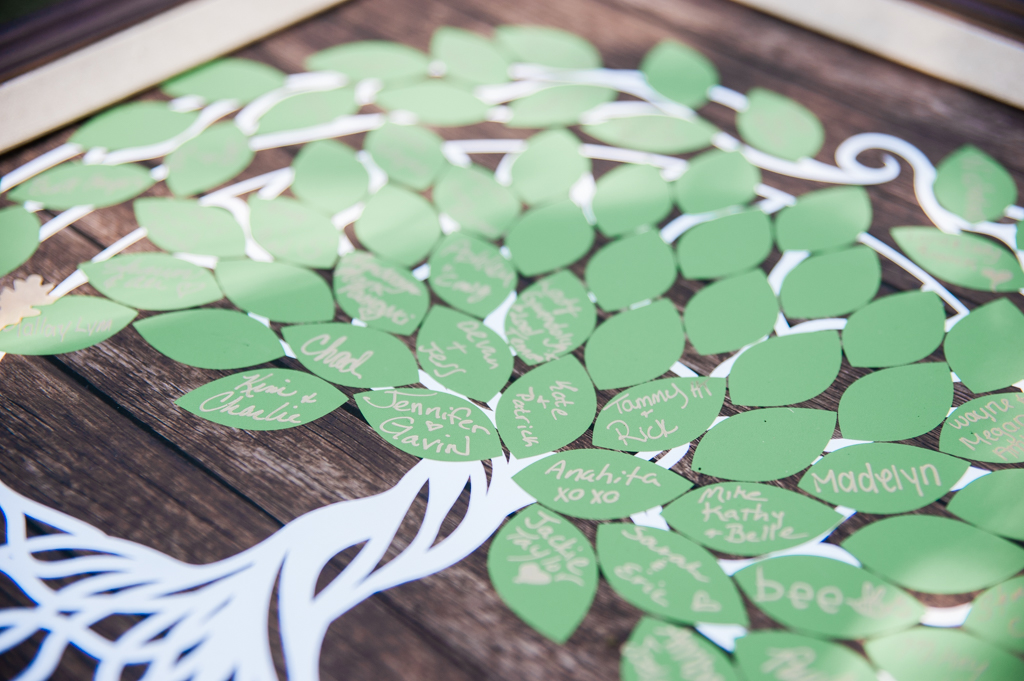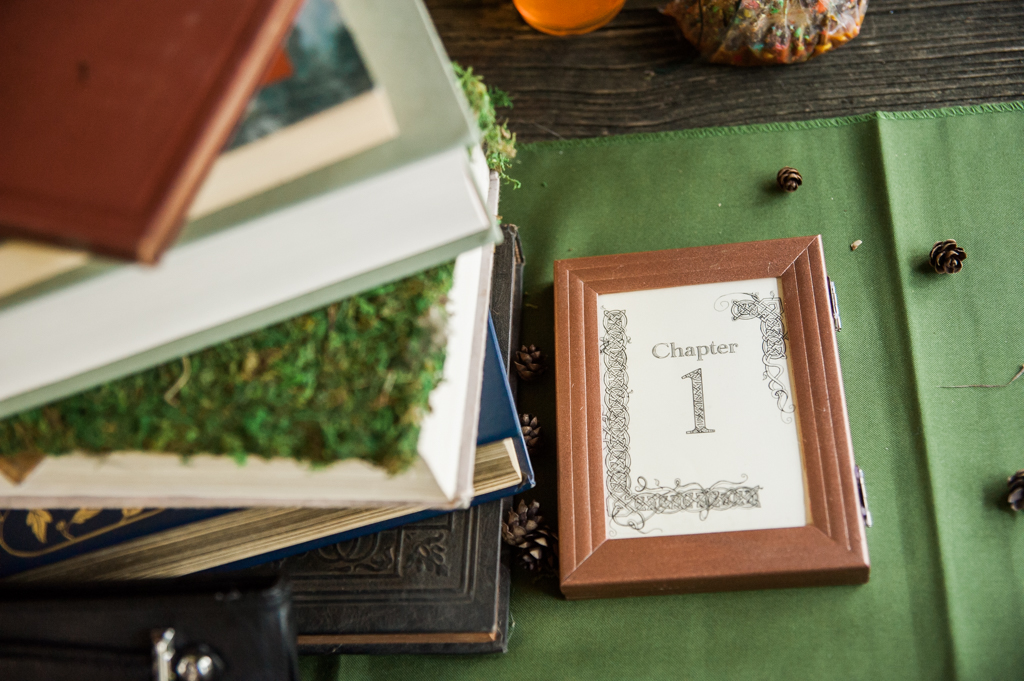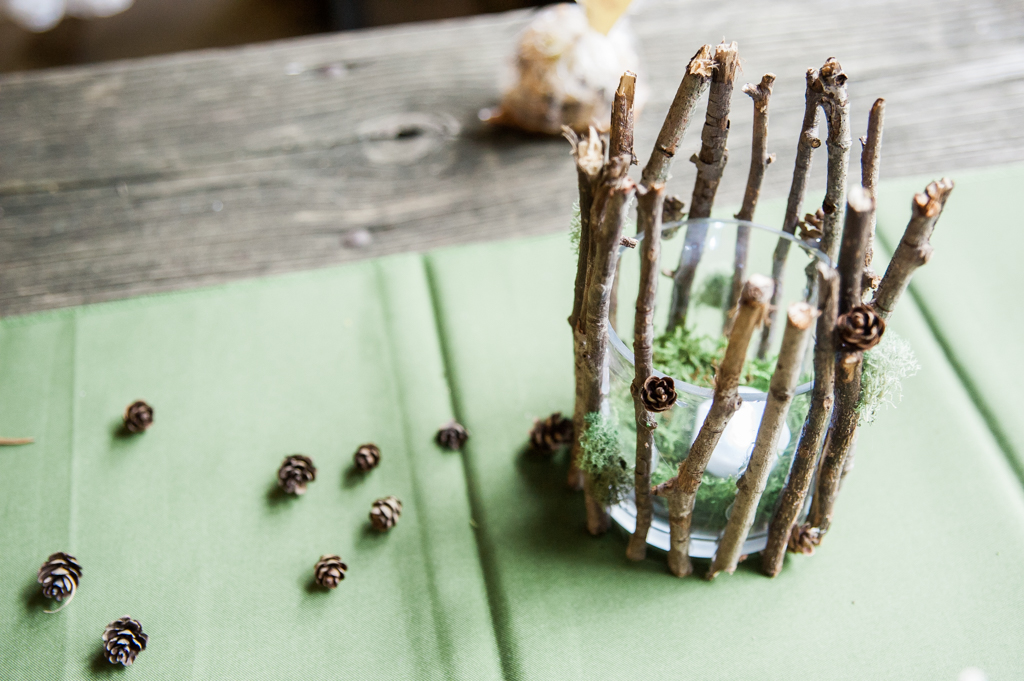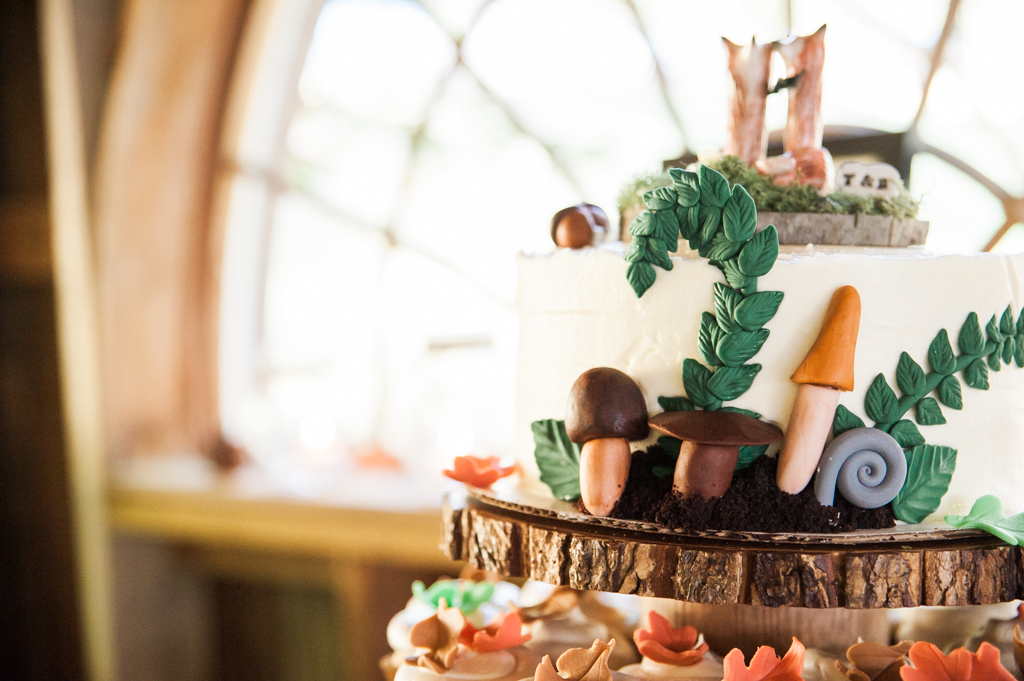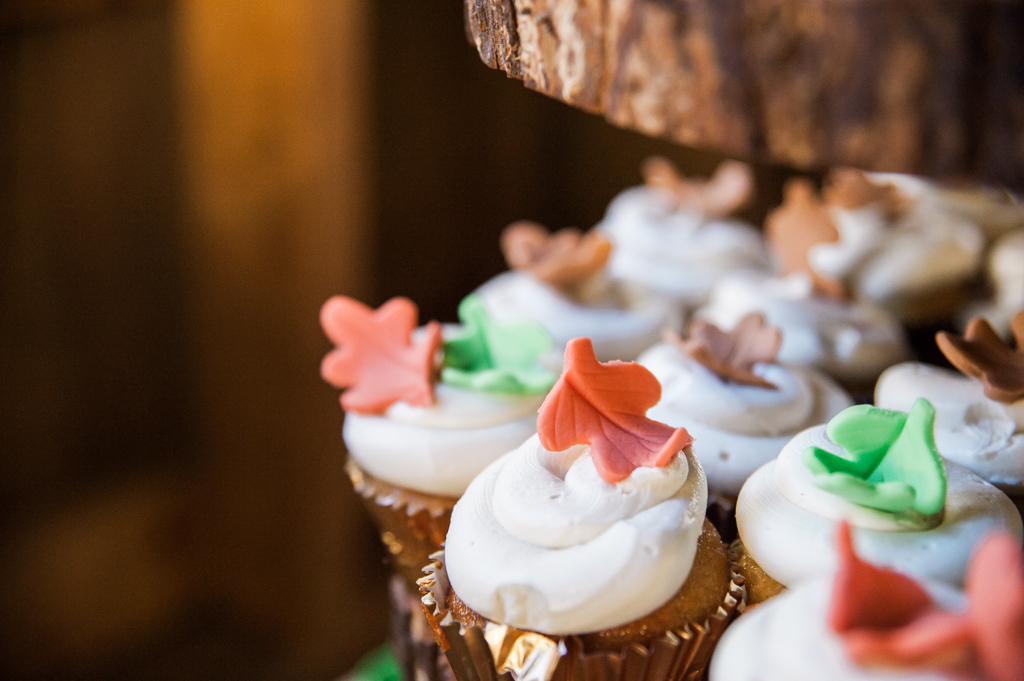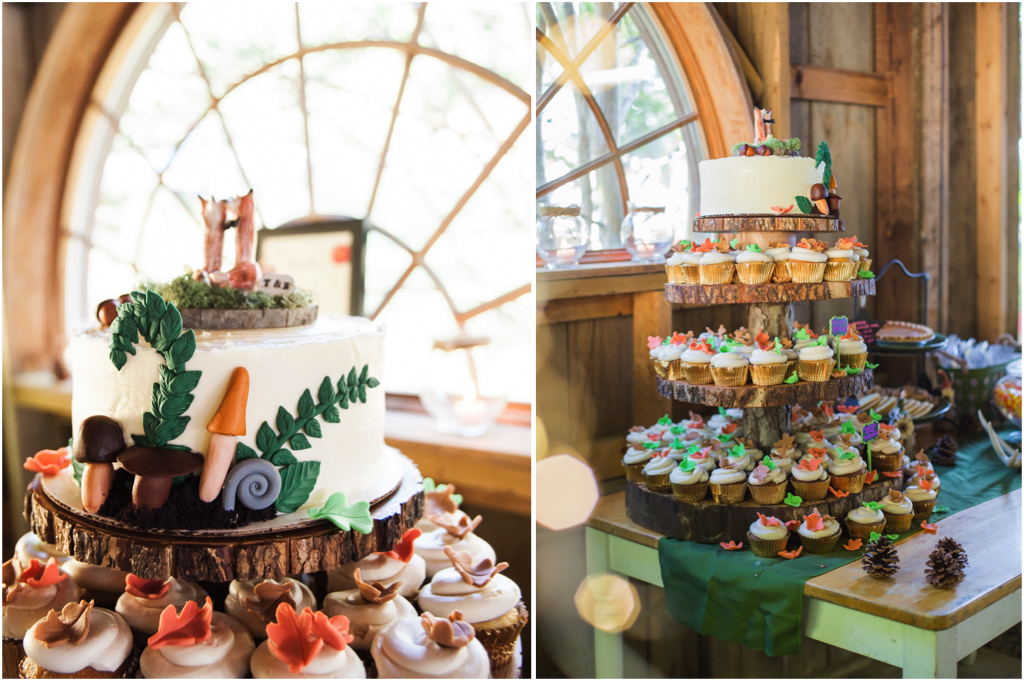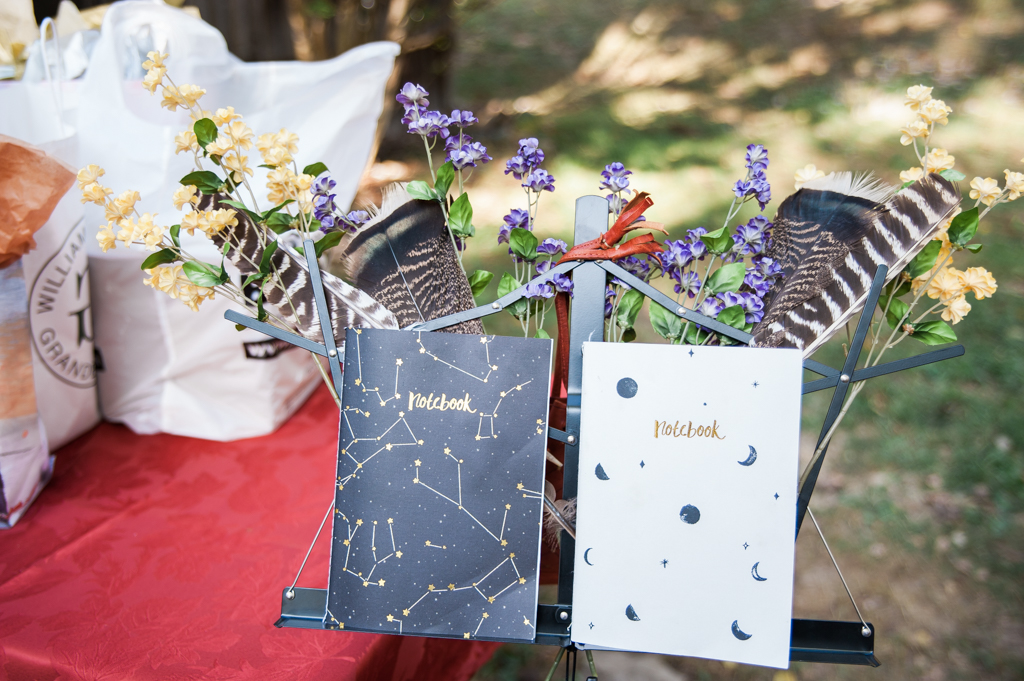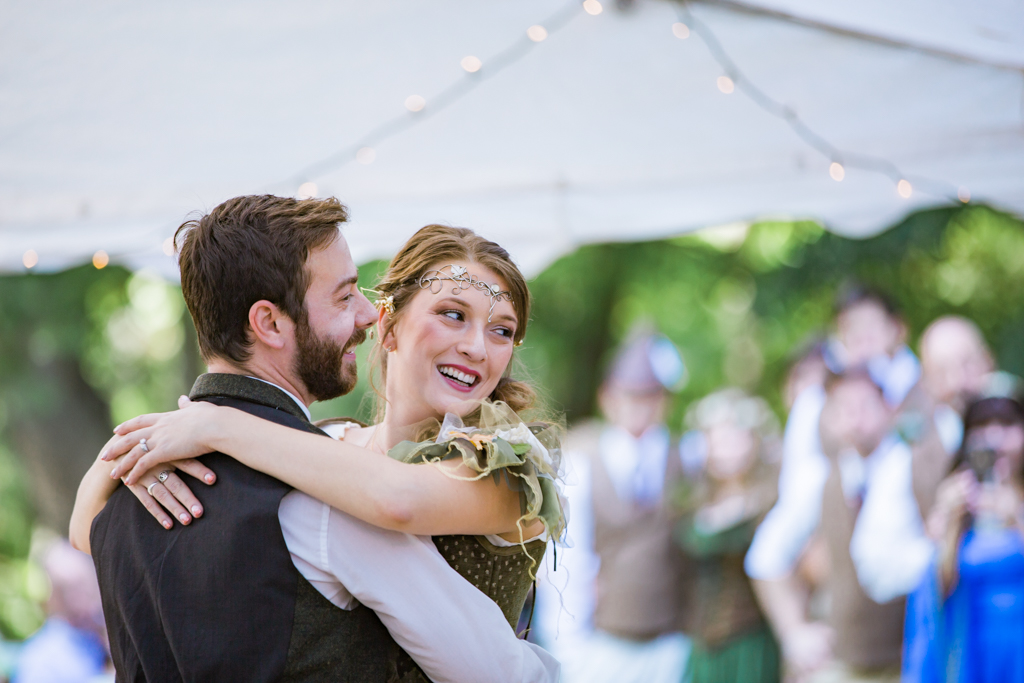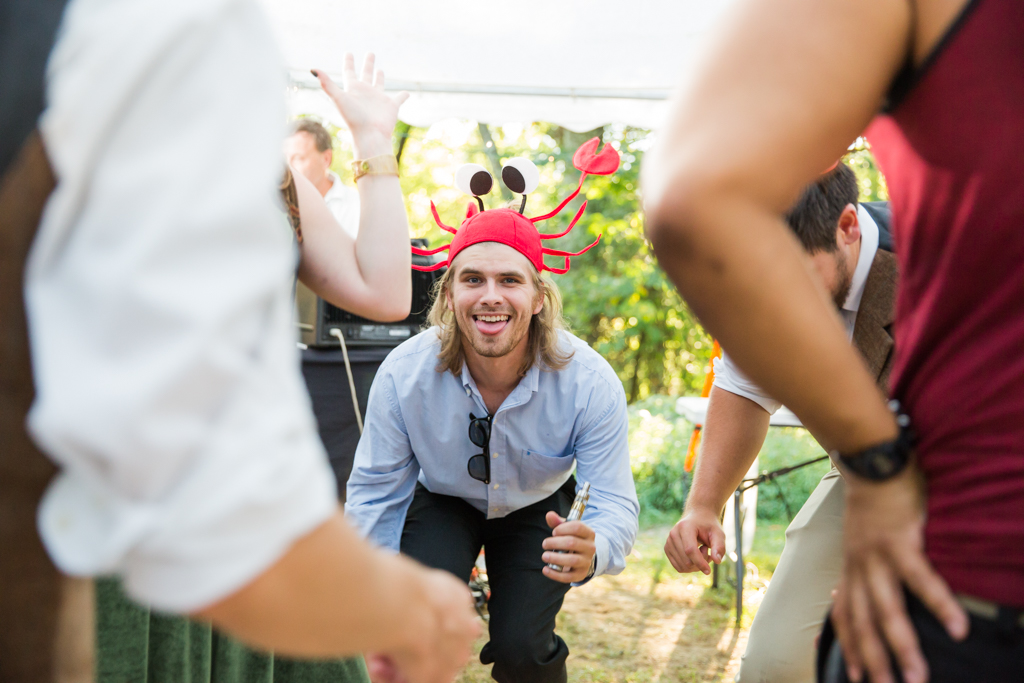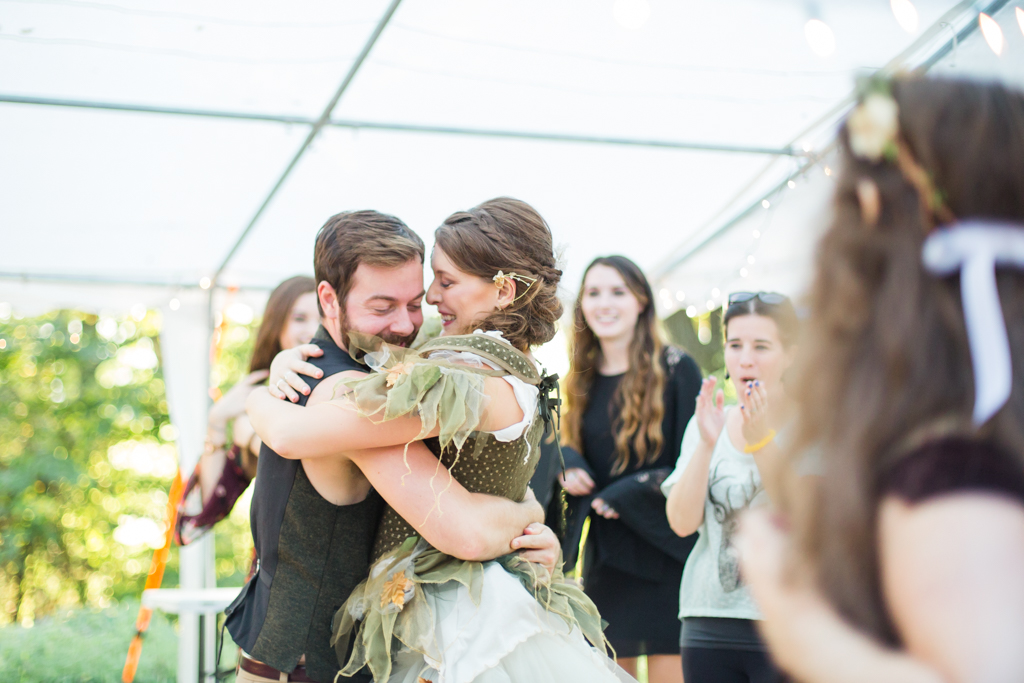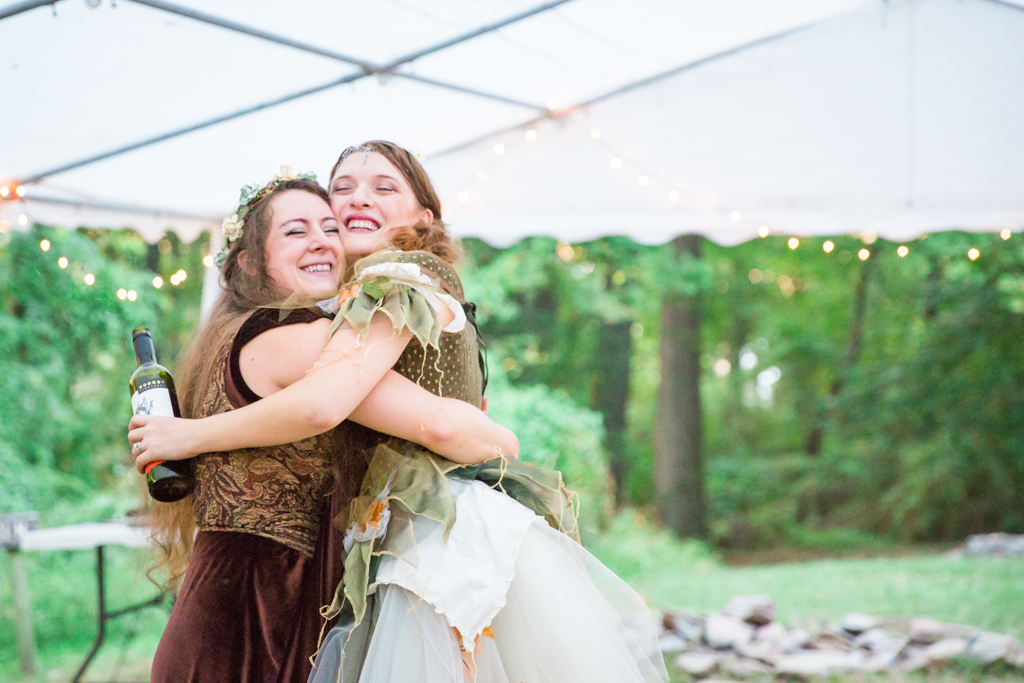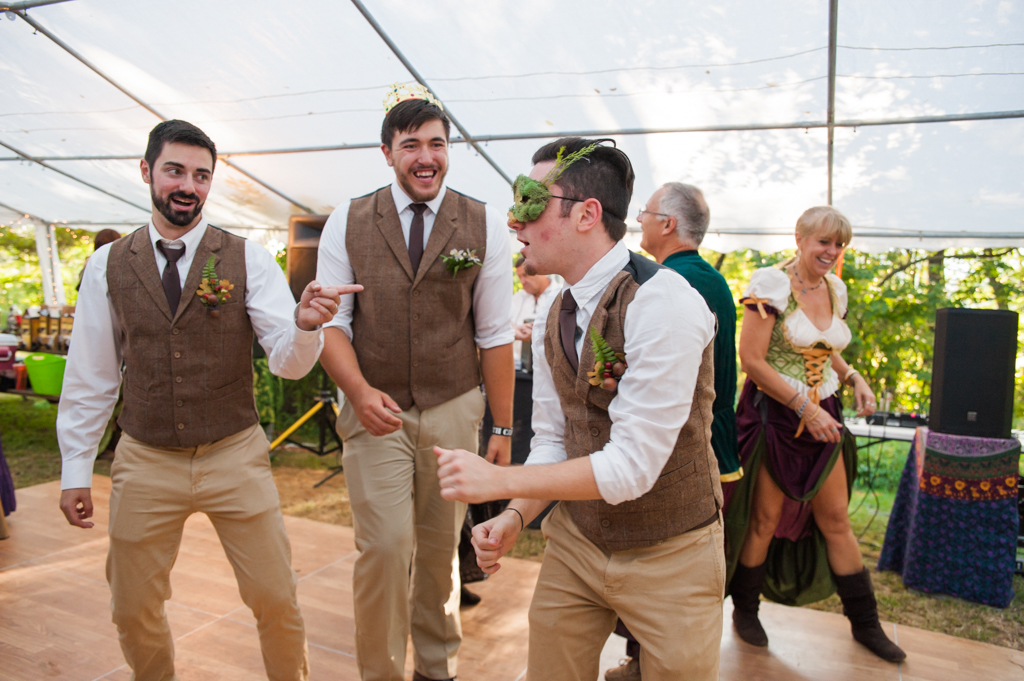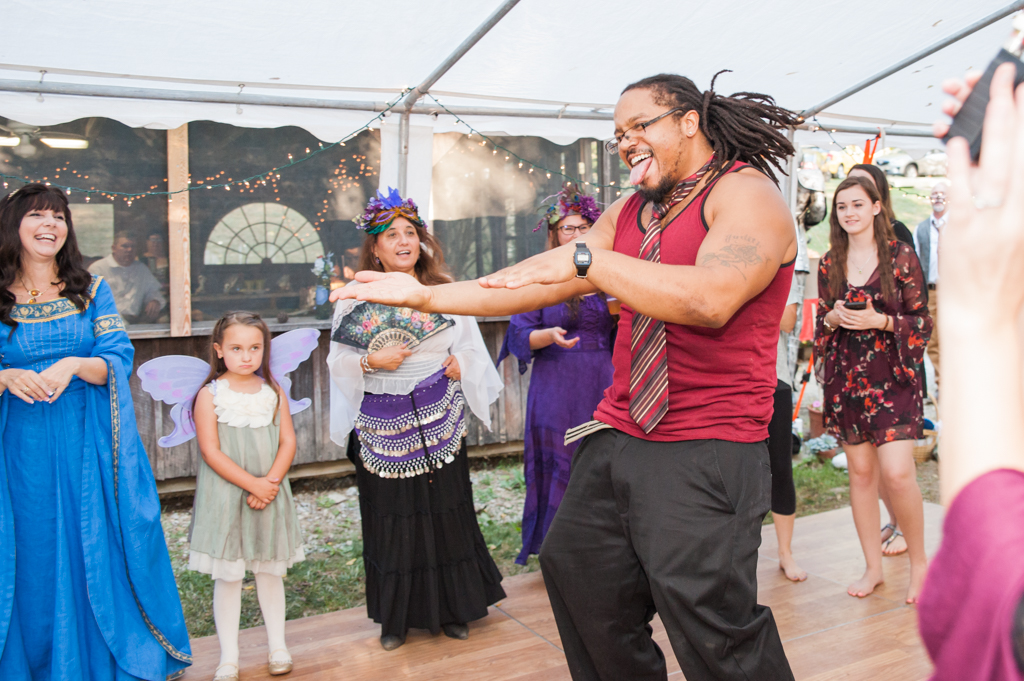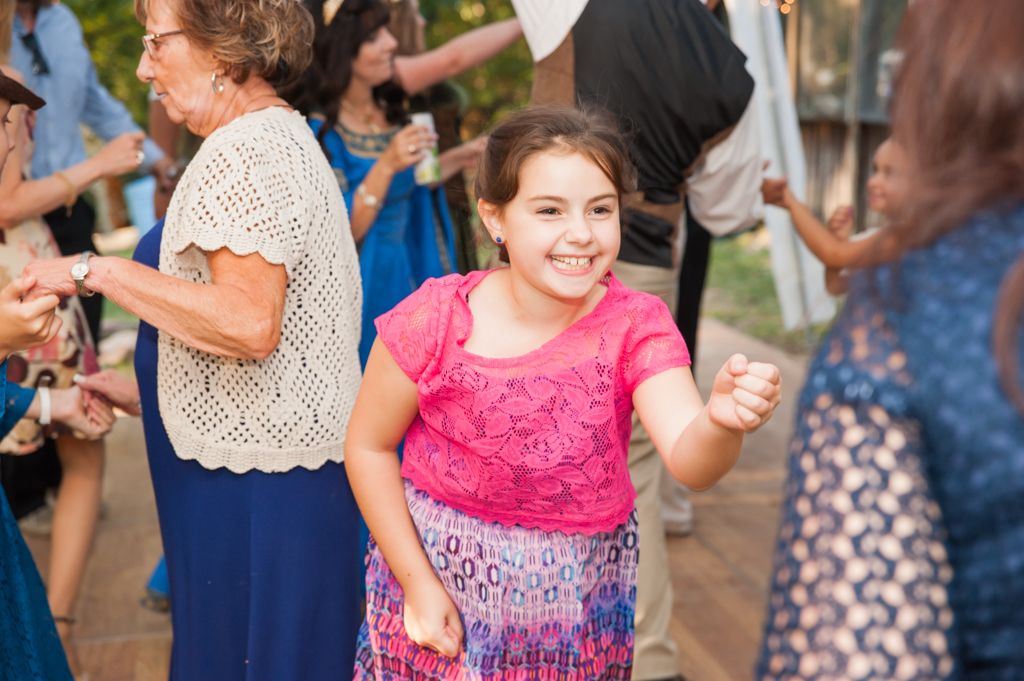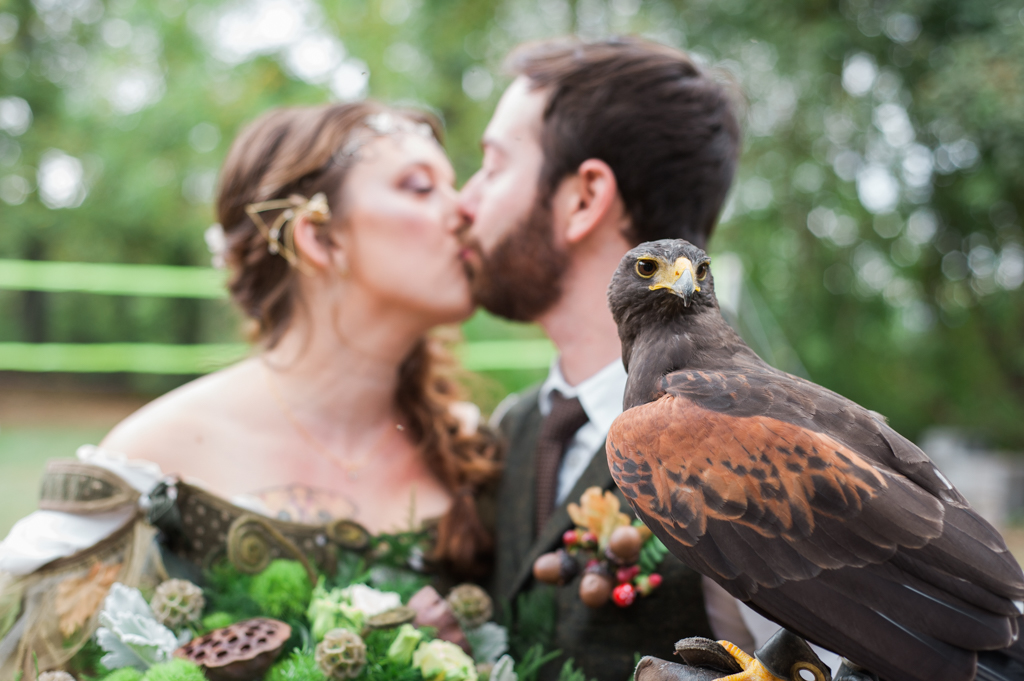 To learn more about our photo sessions visit our FAQ page. If you'd like to book a photo session with Love Charm Photo, please send us a message or call us at 301-848-0020. We'd love to chat with you! Thanks so much for visiting our site!
All Photos Copyright © Love Charm Photo. All Rights Reserved.