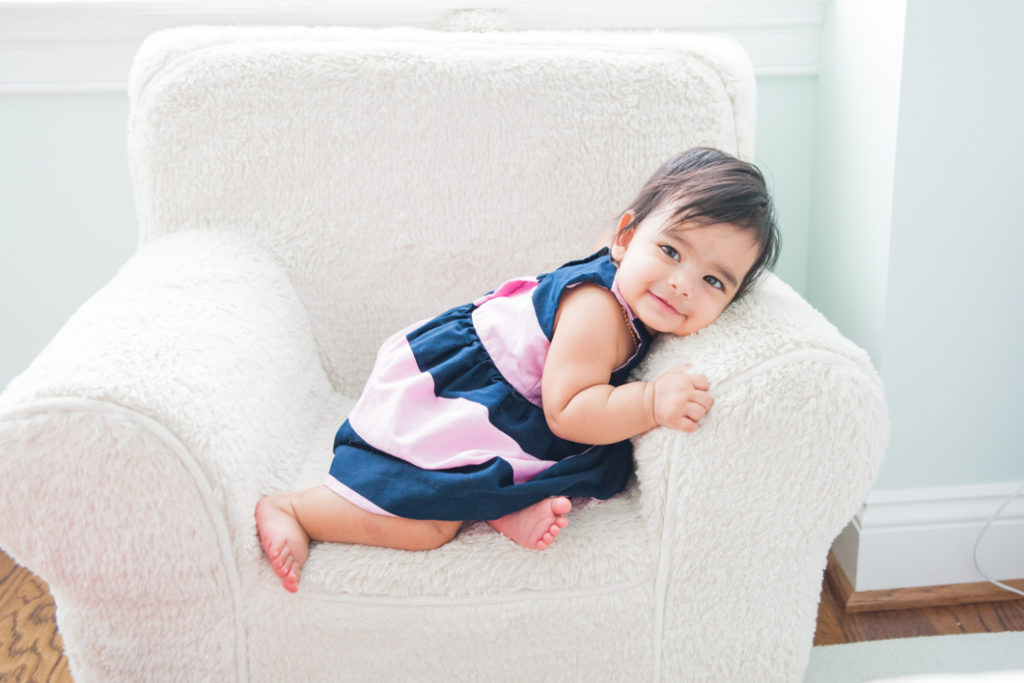 Leela's Rice Ceremony-DC Photographer- Love Charm Photo. This fall we had the pleasure to participate in our first Indian rice-eating ceremony. Annaprashan or in Bengal, Mukhe Bhaat, is a traditional ceremony that celebrate's a child's transition to solid food.
It was inspirational to witness Leela's Rice Ceremony. Baby Leela and her family were dressed in colorful traditional attire. The air was filled with the scent of incense which was used to purify the atmosphere. The religious ceremony allowed the family to praise and pay homage to the gods and the well-being of their child. Leela's was fed by her maternal grandfather as everyone admired. It was a beautiful scene to watch!
The most fun part of Leela's Rice Ceremony was when she was presented a tray with ritual objects that consisted of a book, a pen, a gold bracelet, and more. Each item represented something different such as education, wisdom, and wealth. Whichever object Leela chose was believed to represent her future area of interest. Leela was eager and just grabbed the entire tray every time! Many jokes were made and spirits were high! The ceremony was followed by a feast with their family and close friends.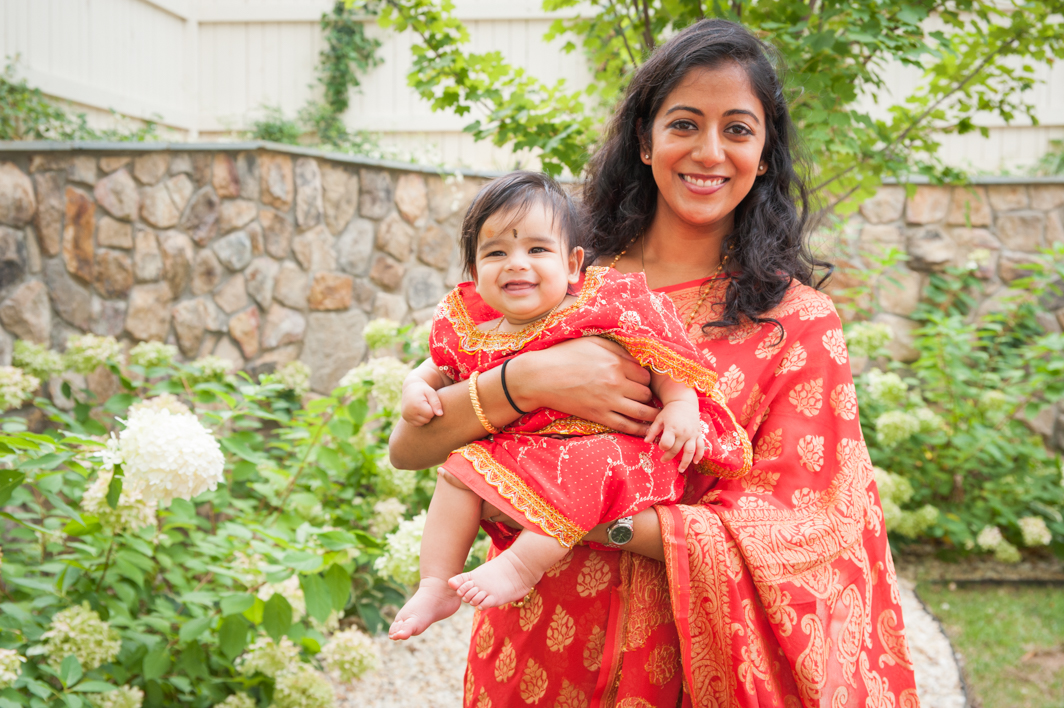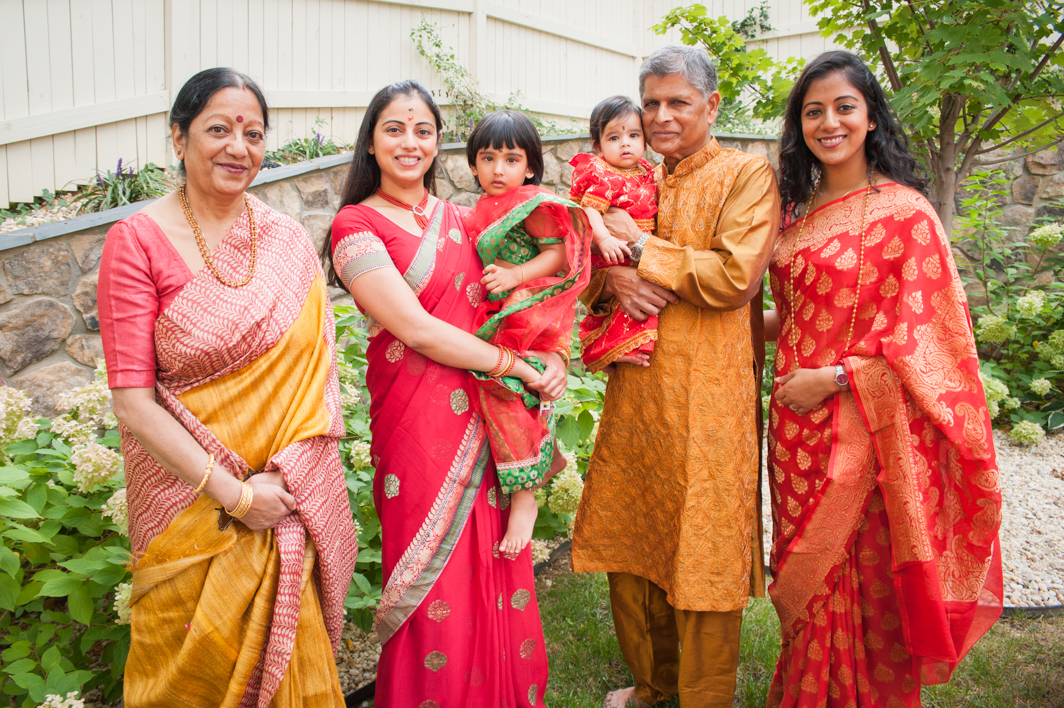 To learn more about our photo sessions visit our FAQ page. If you'd like to book a photo session with Love Charm Photo please send us a message or call us at 301-848-0020. We'd love to chat with you! Thanks so much for visiting our site!
All Photos Copyright © Love Charm Photo. All Rights Reserved.