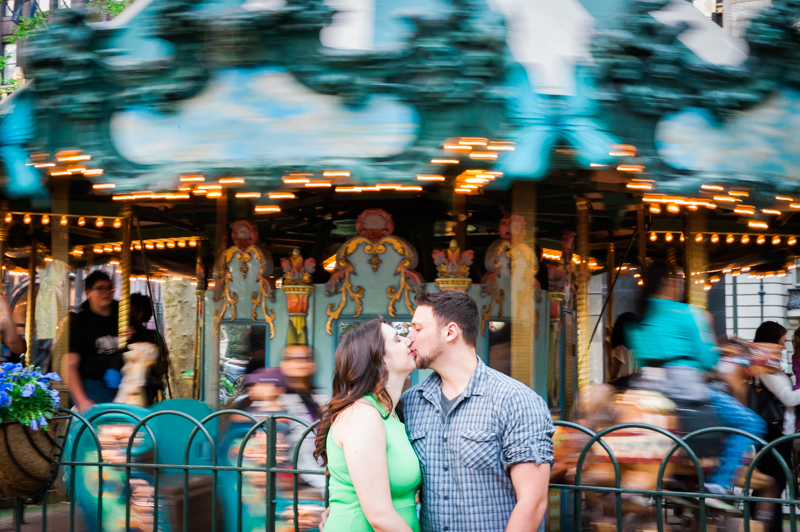 We are so happy to share Leanne and John's New York City Engagement Session that took place in Bryant Park.
Leanne and John's love story is truly one-of-kind. The pair met on the dating website OKCupid and in a short three weeks the couple knew they found "the one". According to Leanne, "it has been a crazy ride, filled with much laughter, excitement and love… John, has fulfilled every fairytale of mine and exceeded every expectation of our relationship. I feel like I am living in my own fairytale or my own love story. I have been waiting for this feeling forever."
The couple is getting married May 28, 2017 at the stunning Jericho Terrace in Mineola, NY. The wedding will have subtle references to Batman and Cinderella.
We loved getting to know this charming couple and we wish them the loads of fun with their wedding planning!
Leanne & John's New York City Engagement
Maryland, Washington, DC and New York City Photographers – Love Charm Photo
To learn more about our photo sessions visit our FAQ page. If you'd like to book a photo session with Love Charm Photo, please send us a message or call us at 301-848-0020. We'd love to chat with you! Thanks so much for visiting our site!
All Photos Copyright © Love Charm Photo. All Rights Reserved.