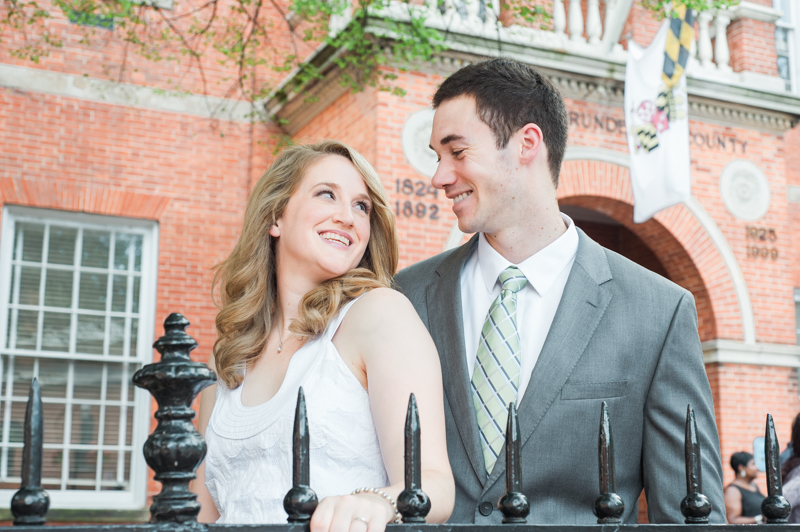 Katie & Carlo's Annapolis Wedding was one romantic event! This beautiful couple married in a very intimate ceremony at the Annapolis Court House. Surrounded by their immediate family, their ceremony was a charming Maryland wedding on a beautiful late-summer day. Witnessing the pure joy and excitement through the faces of their family and friends, anyone could tell that this beautiful couple is well-loved by everyone who knows them. Their romantic wedding in downtown Annapolis was short and sweet, but it is obvious that Katie and Carlo's love will last forever.
We had a few minutes after the ceremony to walk around the grounds near the courthouse. The charming red brick buildings and touches of lush greenery served as the perfect backdrop for this romantic moment. We'd like to wish Katie and Carlo many years of happiness for them and for their loved ones! Congratulations!
Annapolis Wedding: Southern Maryland Photographer Love Charm Photo
To learn more about our photo sessions visit our FAQ page. If you'd like to book a photo session with Love Charm Photo, please send us a message or call us at 301-848-0020. We'd love to chat with you! Thanks so much for visiting our site!
All Photos Copyright © Love Charm Photo. All Rights Reserved.