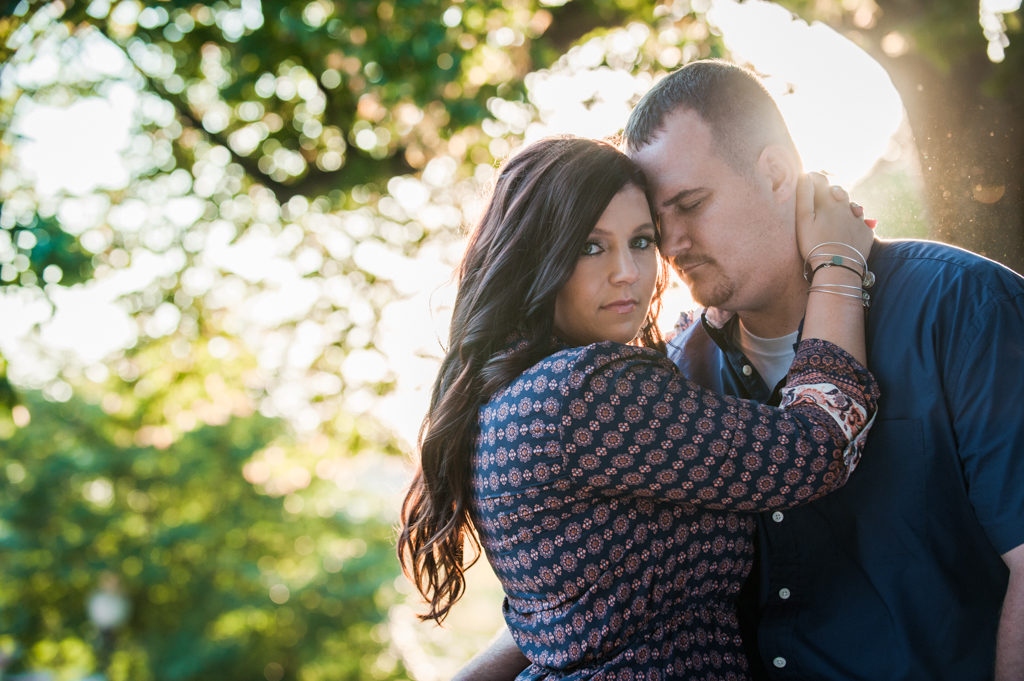 Jenna & Tony's Baltimore Engagement was one of our most fun and unique sessions this year. This amazing couple wanted to show off two things in their engagement photos; their love for one another, and the mutual love they share for Ravens Football. We were delighted to spend time with them at the Raven's home, M&T Bank Stadium to do so. We checked out the grounds around the stadium, played a little catch in the lawn, and had the couple pose for a few formal portraits in their Ravens jerseys.
After that, we headed to Federal Hill to play with their dog Natty (of course named after Baltimore's beer National Bohemian) and enjoy the view of Baltimore Inner Harbor and the football stadium from a distance.
Congrats Jenna and Tony and we look forward to your wedding next year!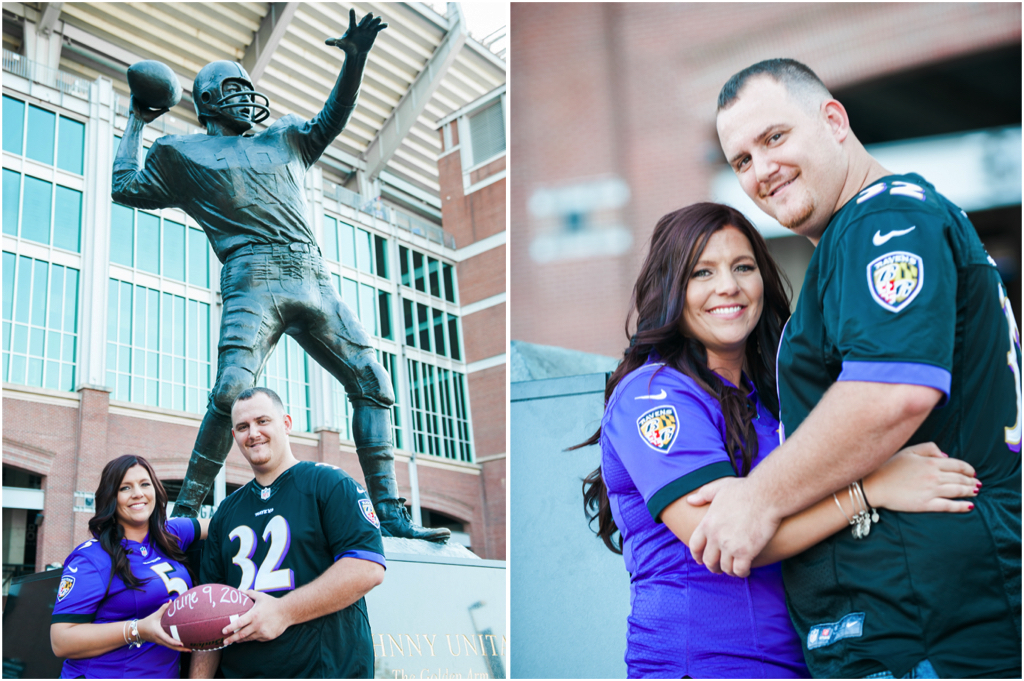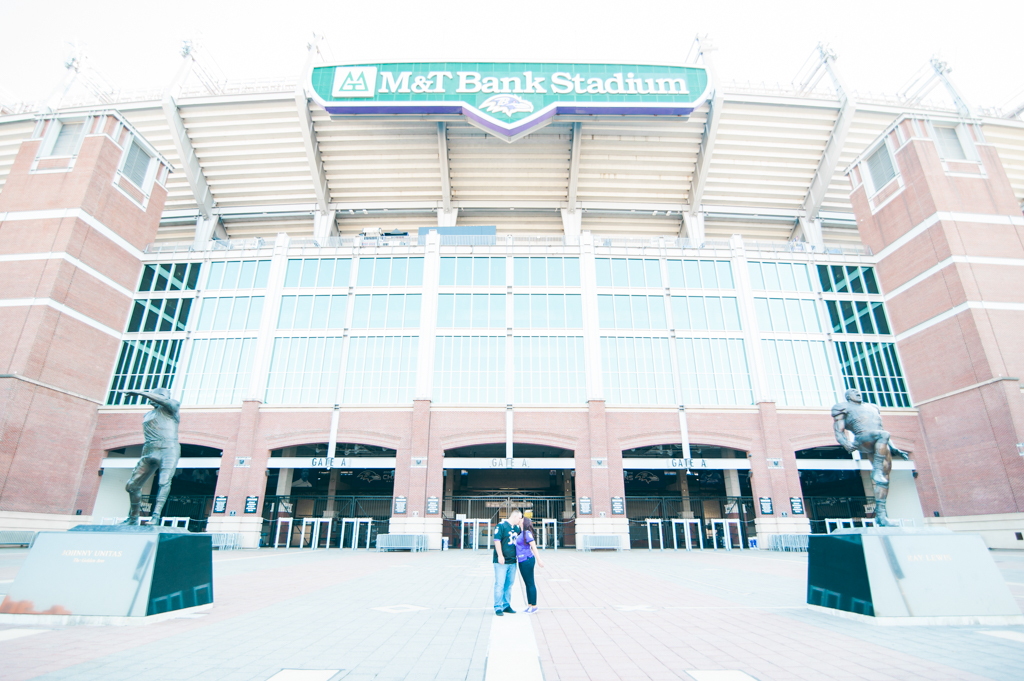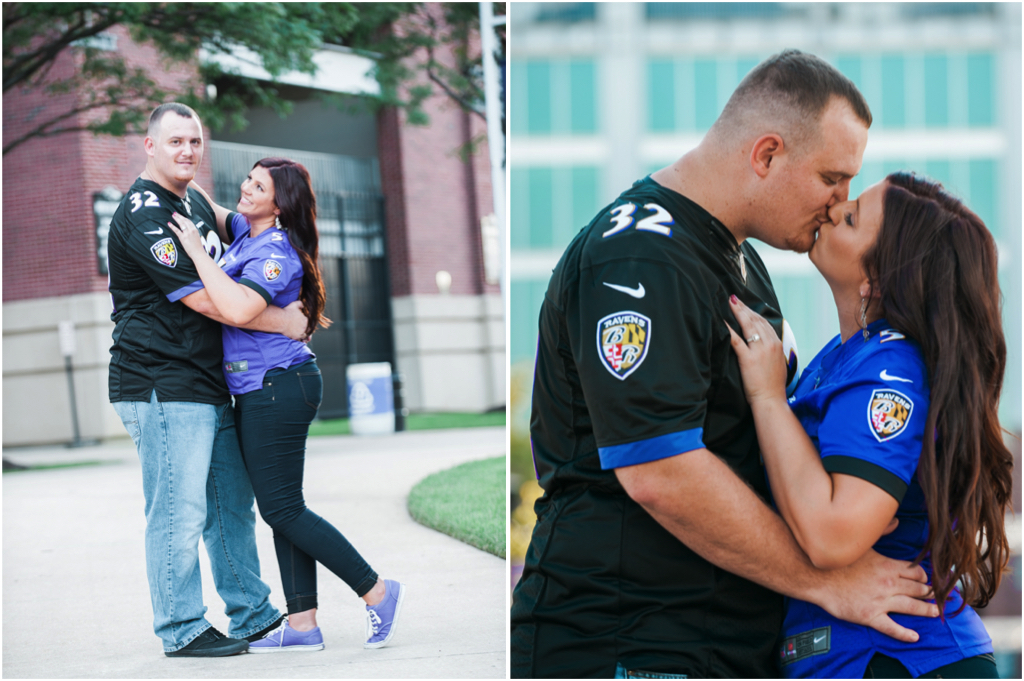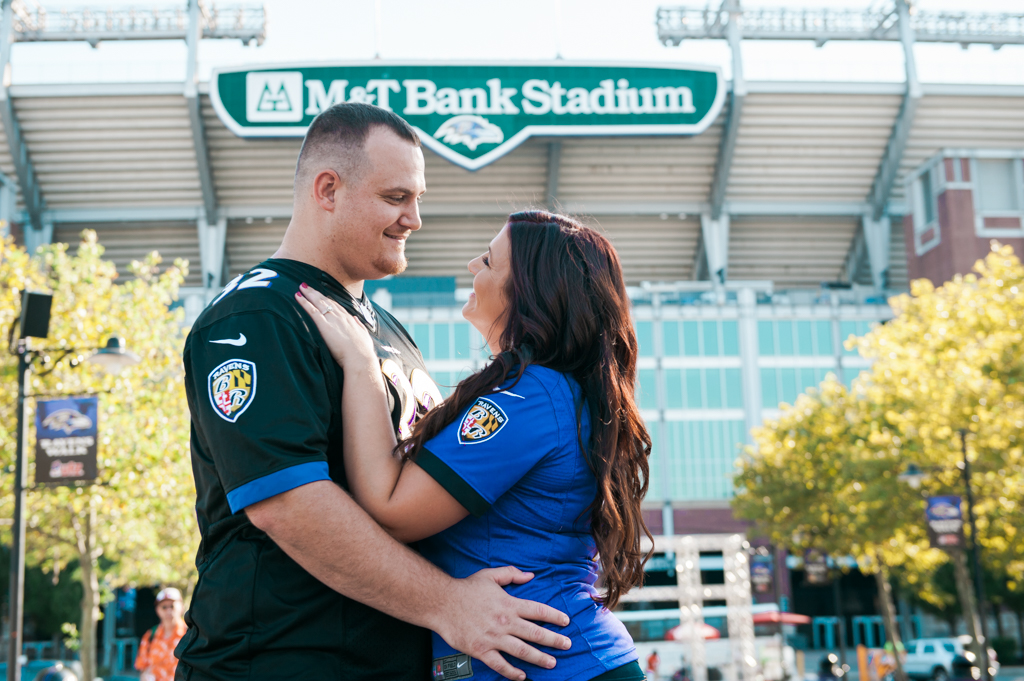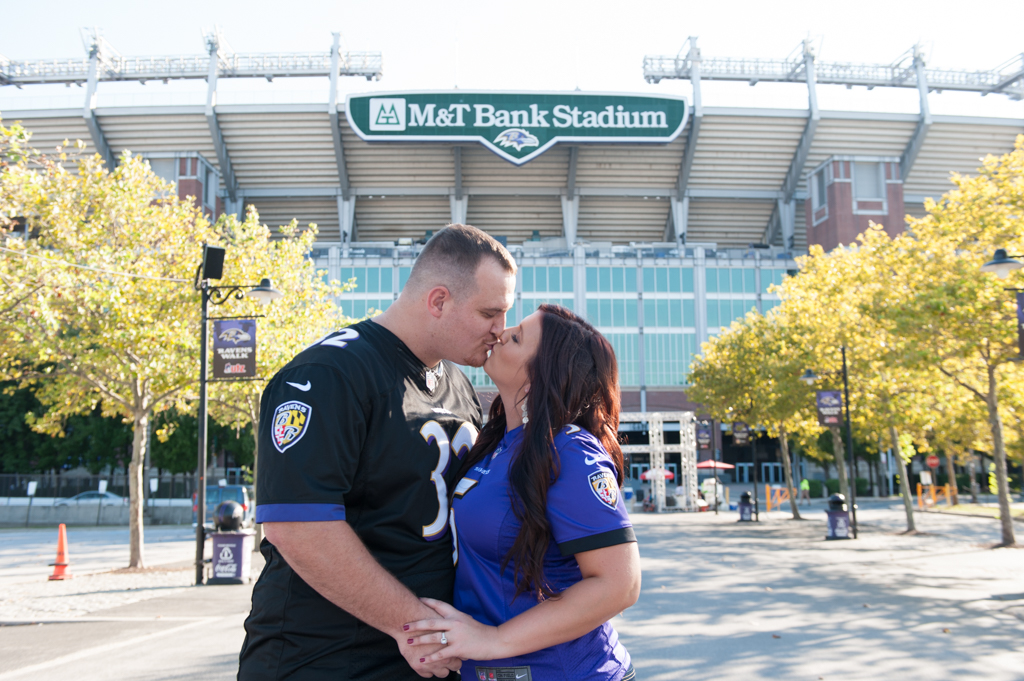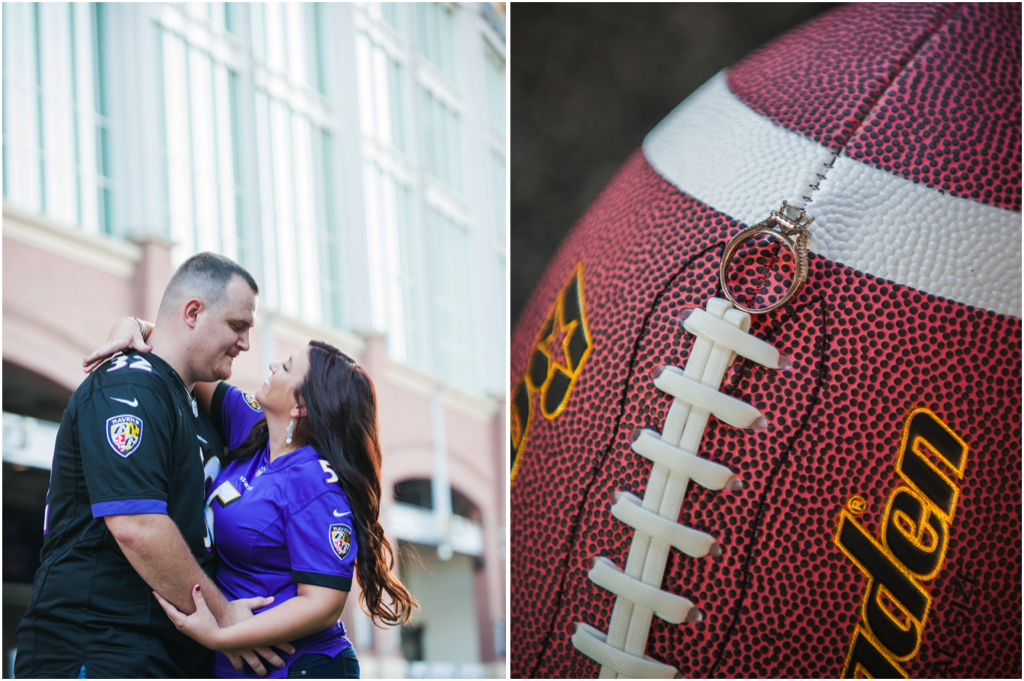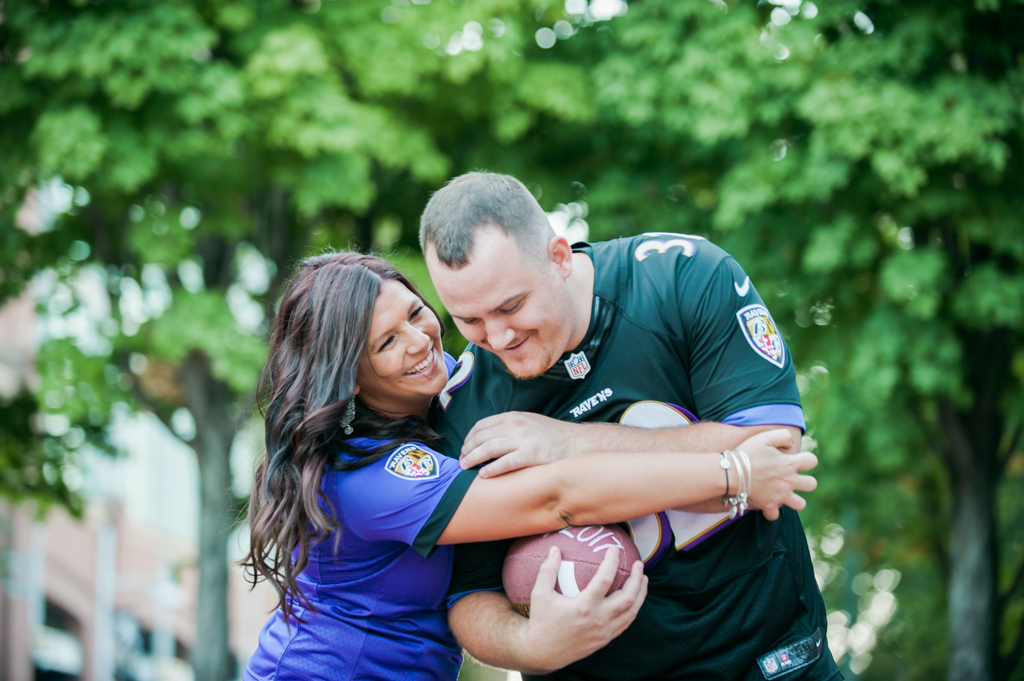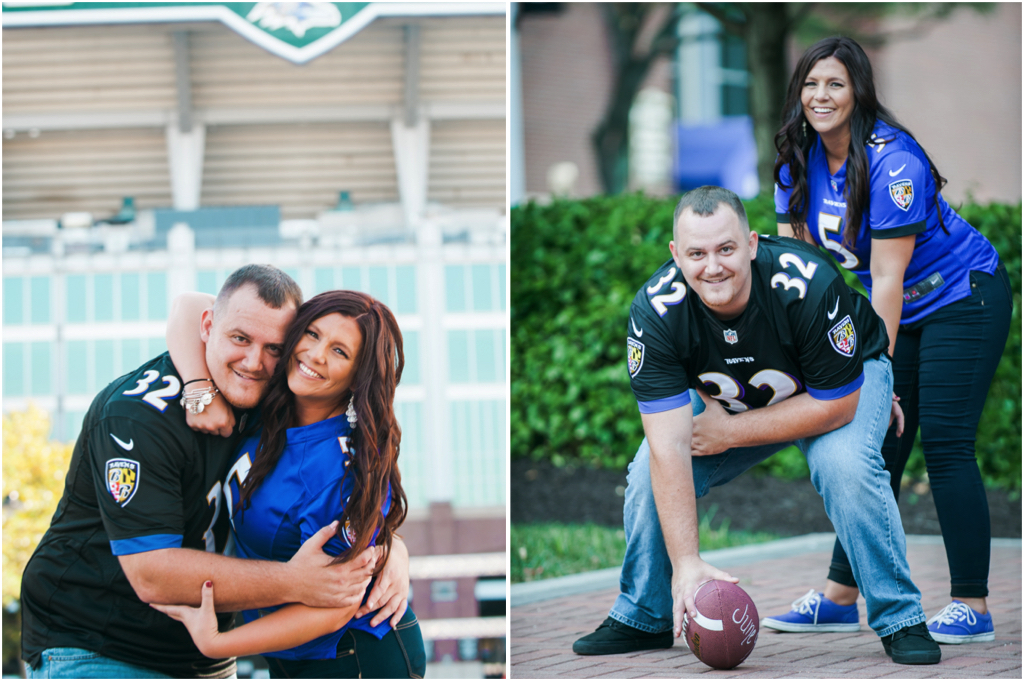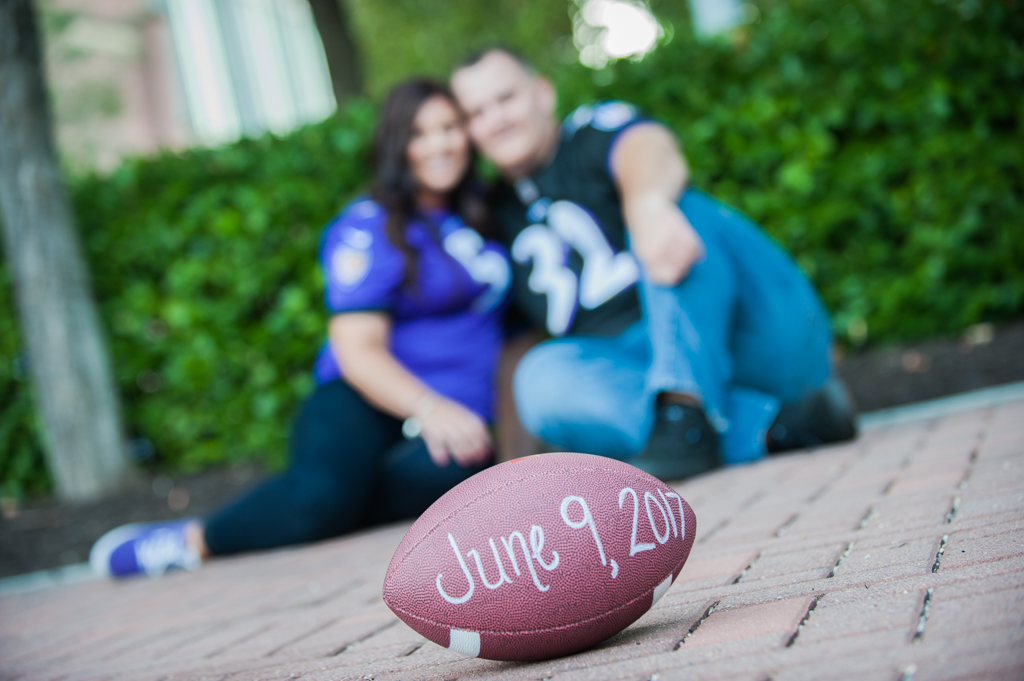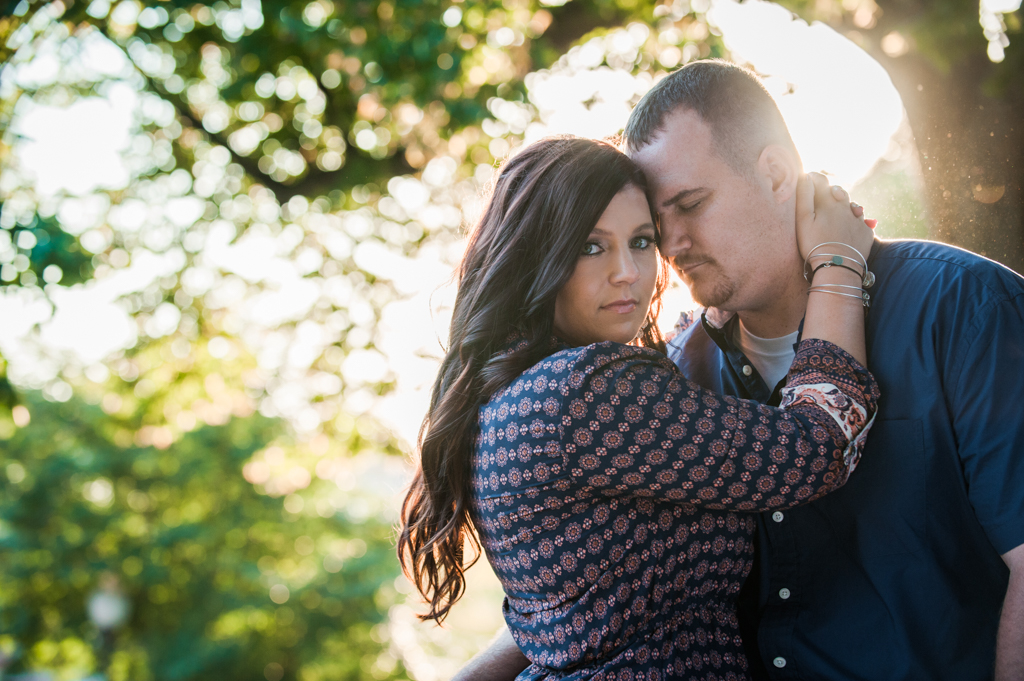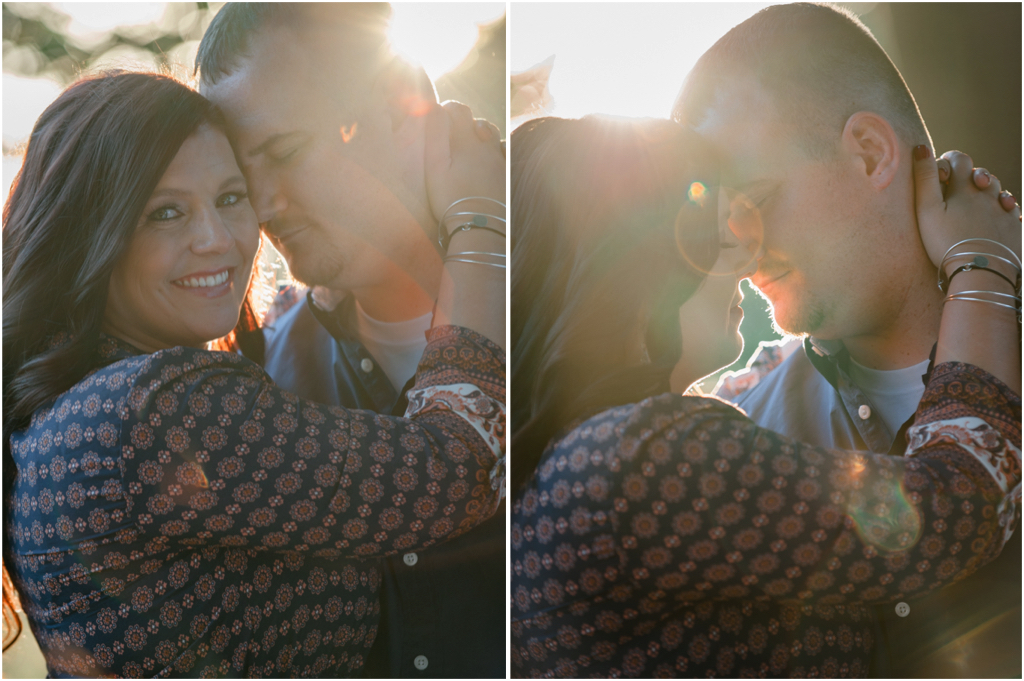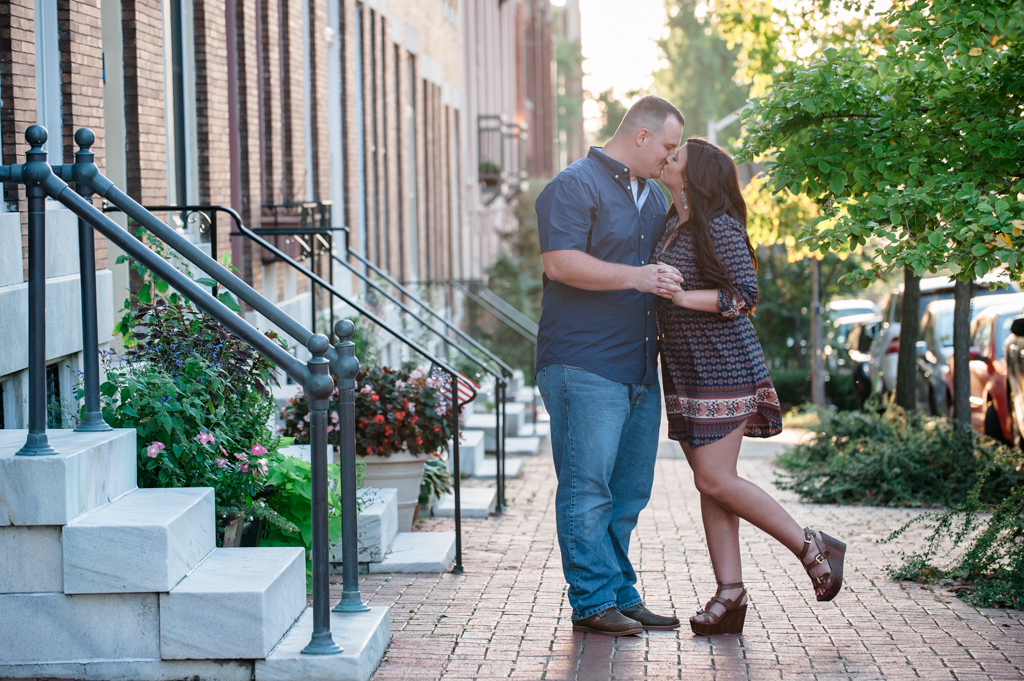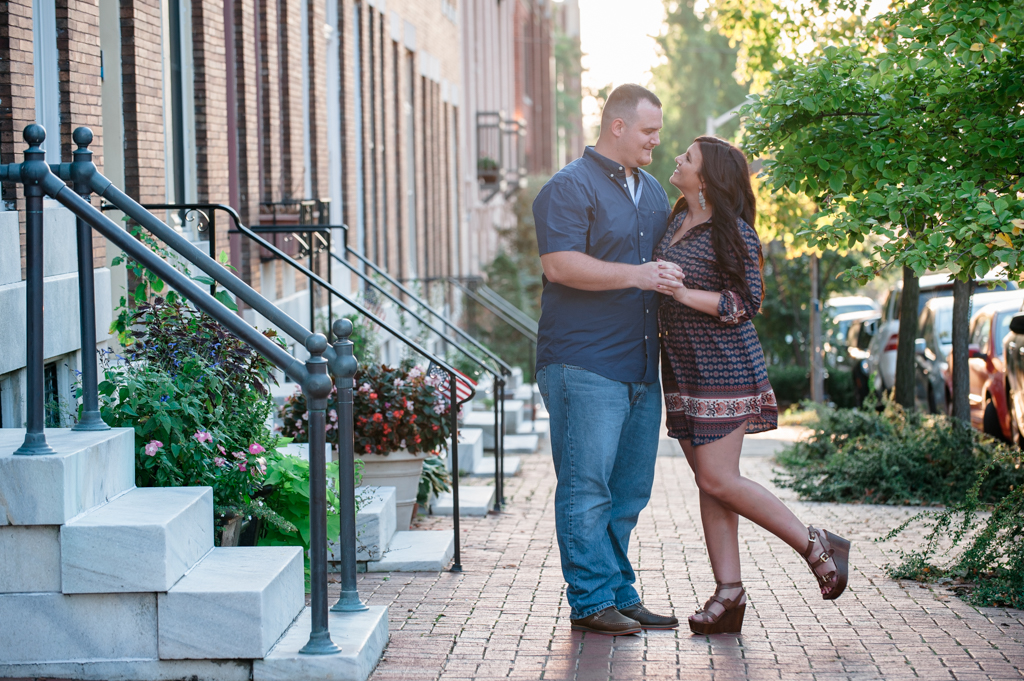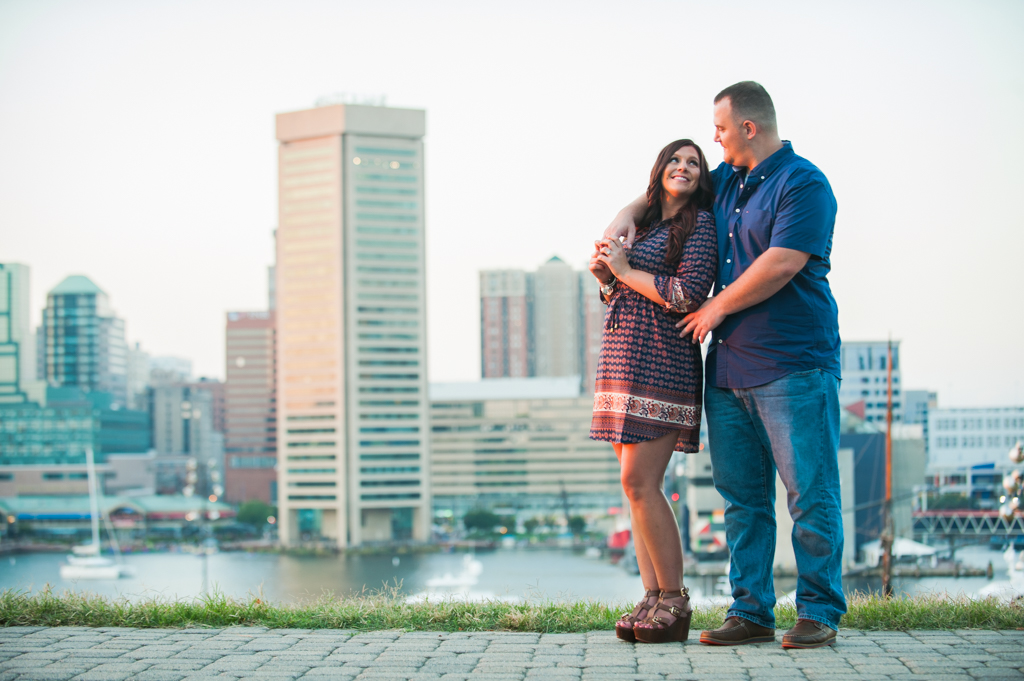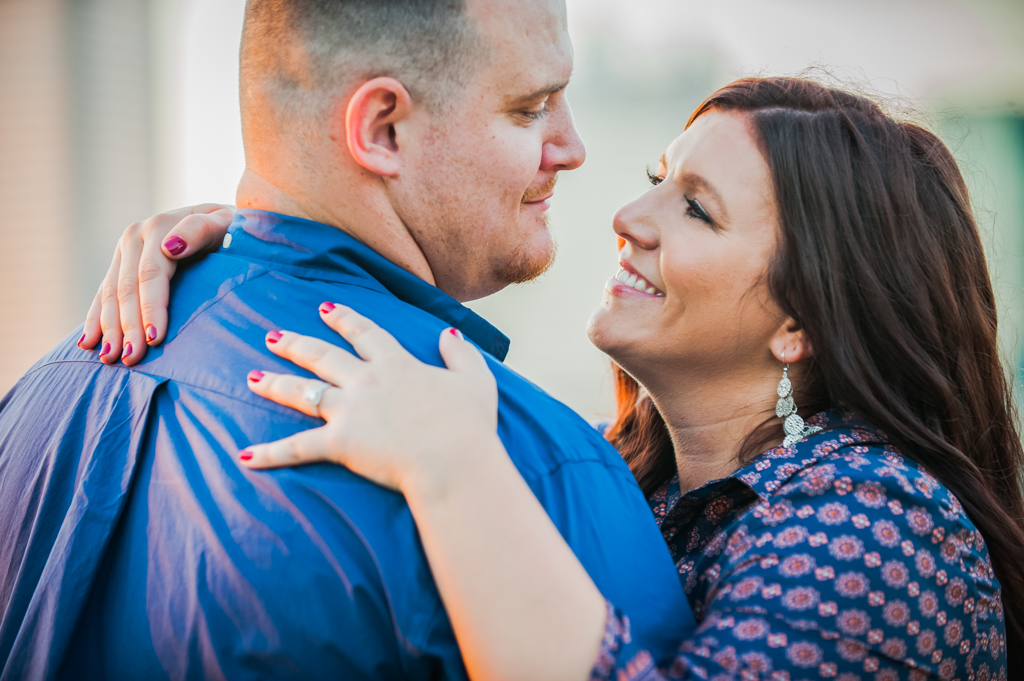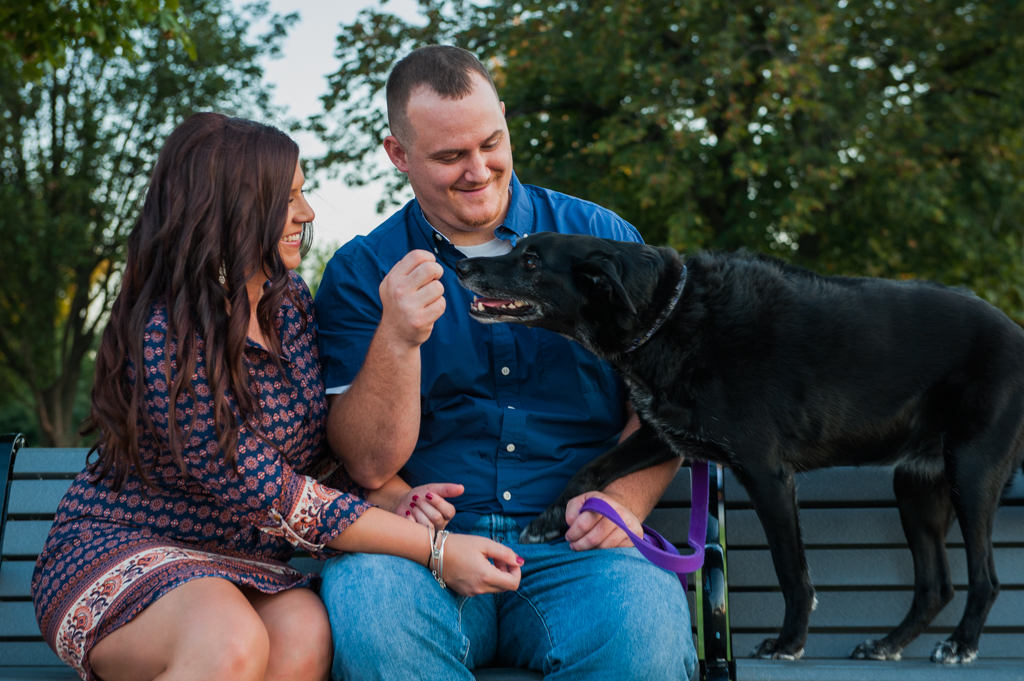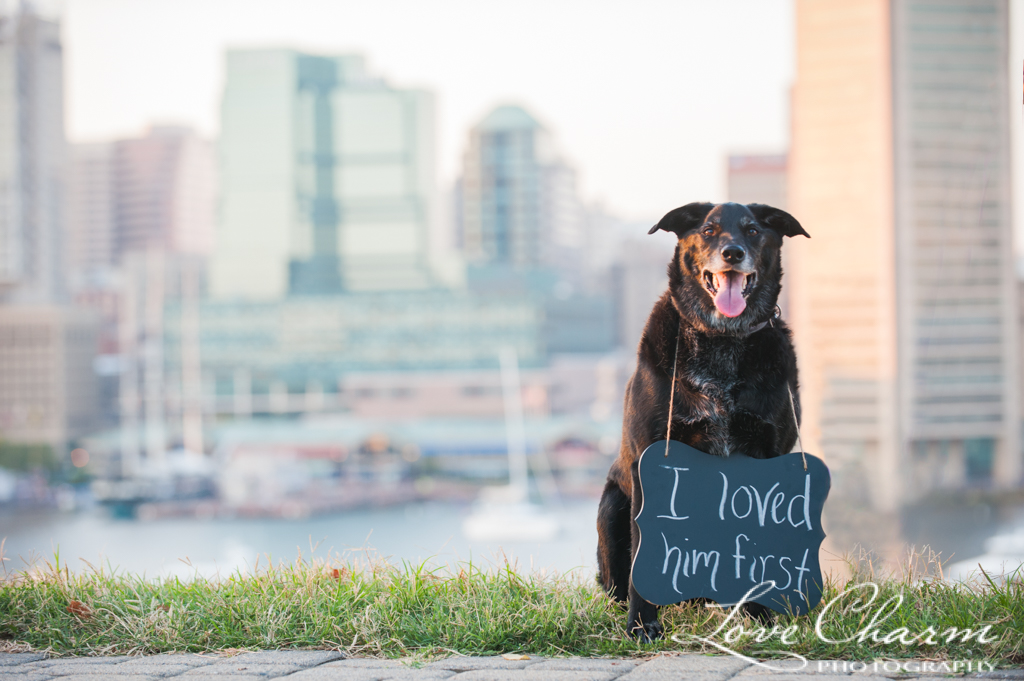 Jenna & Tony's Baltimore Engagement
To learn more about our photo sessions visit our FAQ page. If you'd like to book a photo session with Love Charm Photo, please send us a message or call us at 301-848-0020. We'd love to chat with you! Thanks so much for visiting our site!
All Photos Copyright © Love Charm Photo. All Rights Reserved.