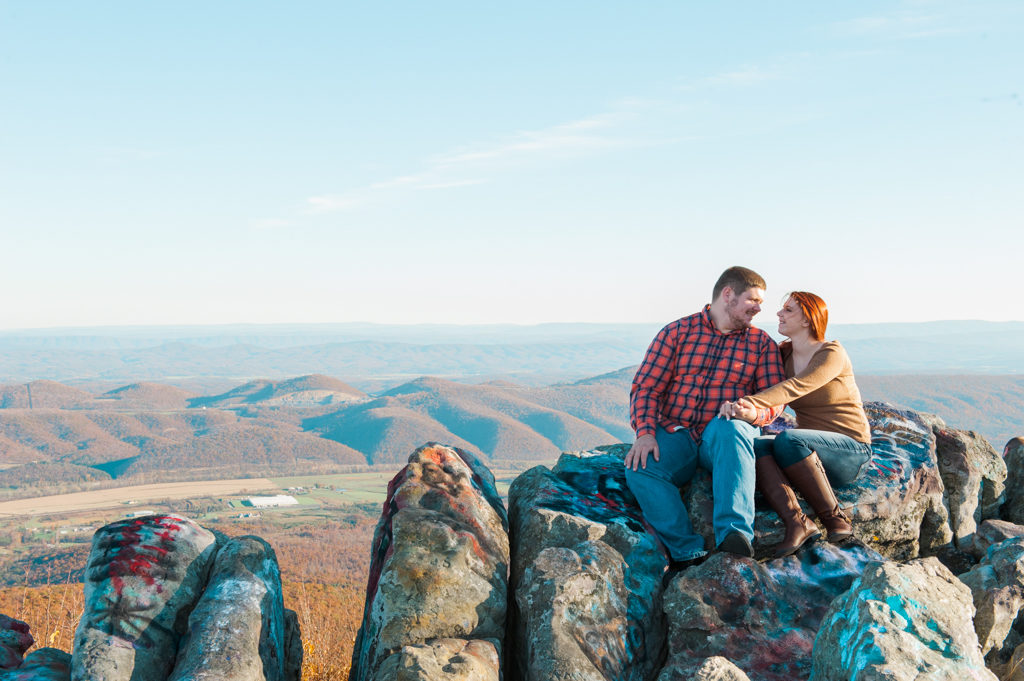 Taking place at Frostburg  State University, Gabby and Robert's  Frostburg engagement session centered around the couple's college memories. It was very important for them to incorporate the college campus for their photo session because this was the setting where their love grew and solidified. We first drove to the campus' football field and stadium. Both football fans, they attended many games together dating back to high school years. They had a great time playing catch and we all got a good laugh when Gabby said to Robert "I'm going to take you down" after he snapped her the ball.
Afterwards we continued for a few photos on the wooded paths that link together the campus buildings. Seeing the two walk hand in hand together, and making one another laugh hysterically, it's obvious that they are made for each other.
To conclude their romantic engagement session. Gabby and Robert took us to a another very special place, Dan's Rock. Overlooking the perfect view in Dan's Mountain State Park, the overlook marks the highest point in Allegany County at 2898 feet above sea level. As any Frostburg alum would tell you, Dan' Rock is a favorite gathering place for residents and adventurers. For us, it was a great way to finish the evening. What an amazing view! Looking out over the spectacular vista, it was hard not to be inspired by the natural beauty.
Gabby and Robert are tying the knot in October in Southern Maryland (were both of their families are from). We'd like to congratulate Gabby and Robert on their engagement and we can't wait for your wedding day next year!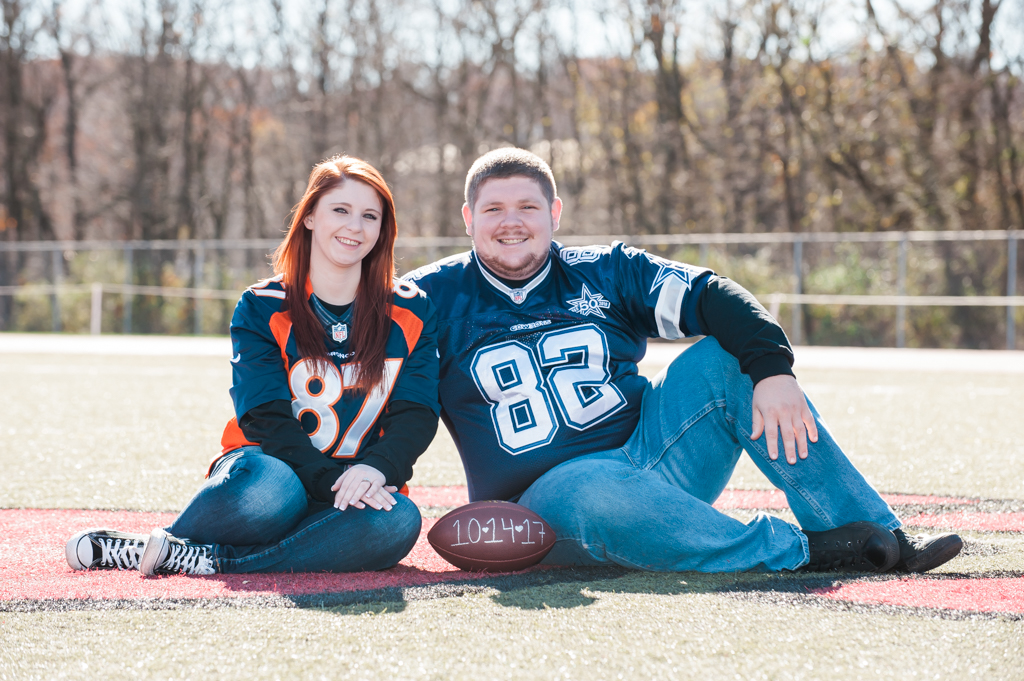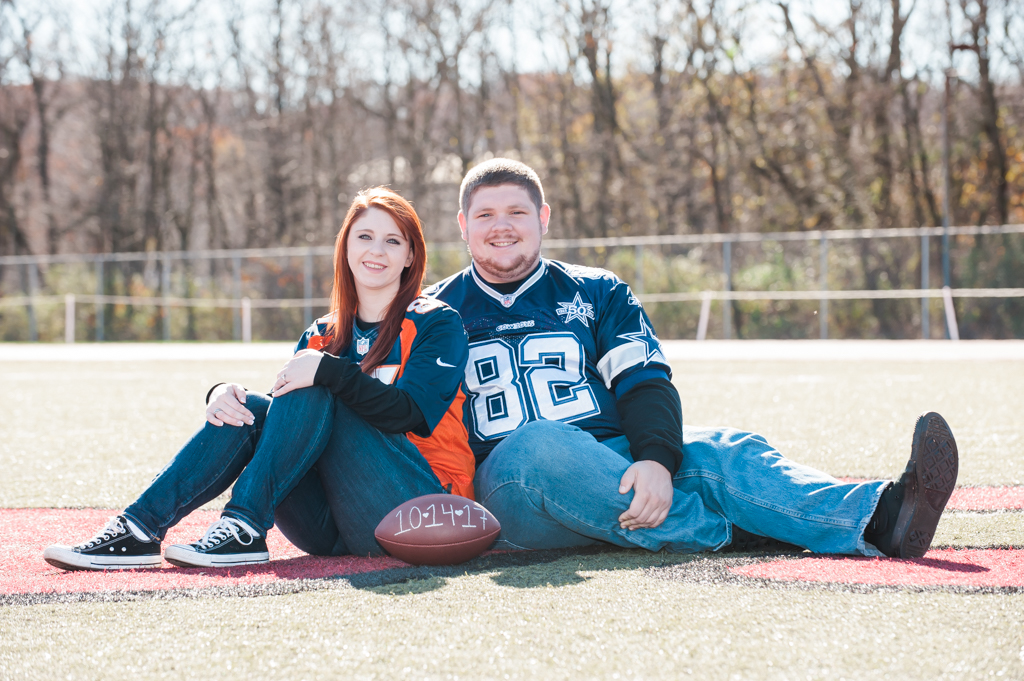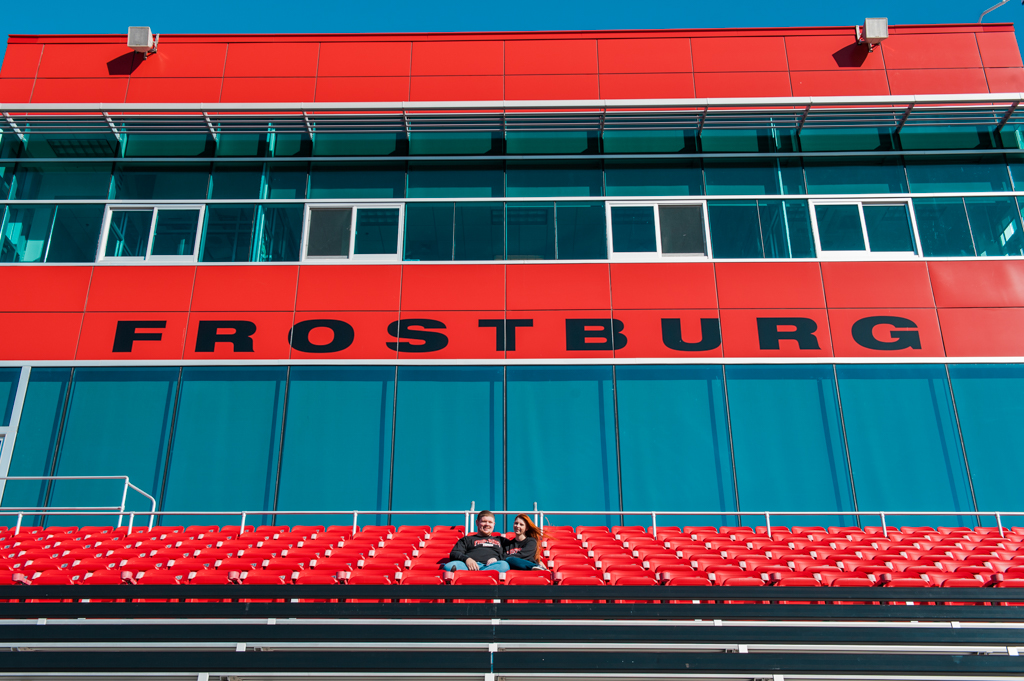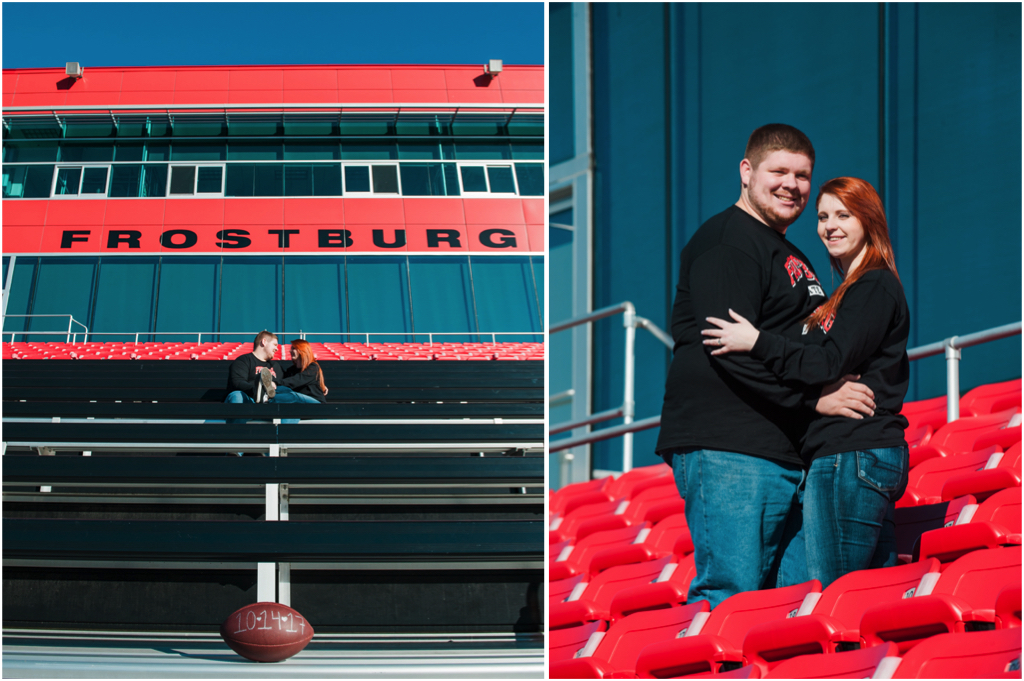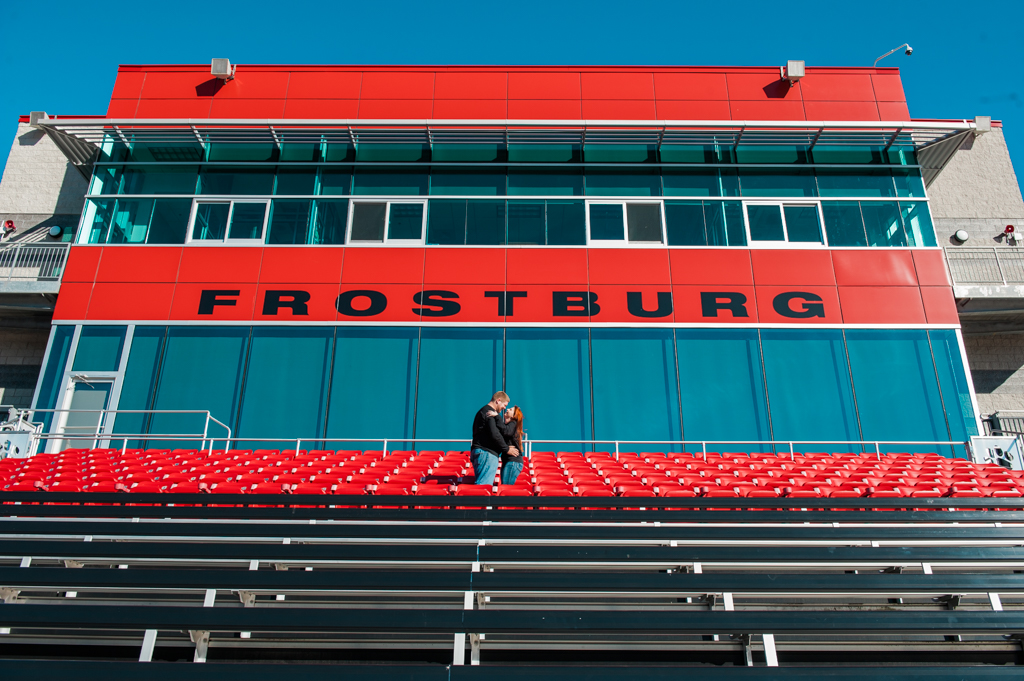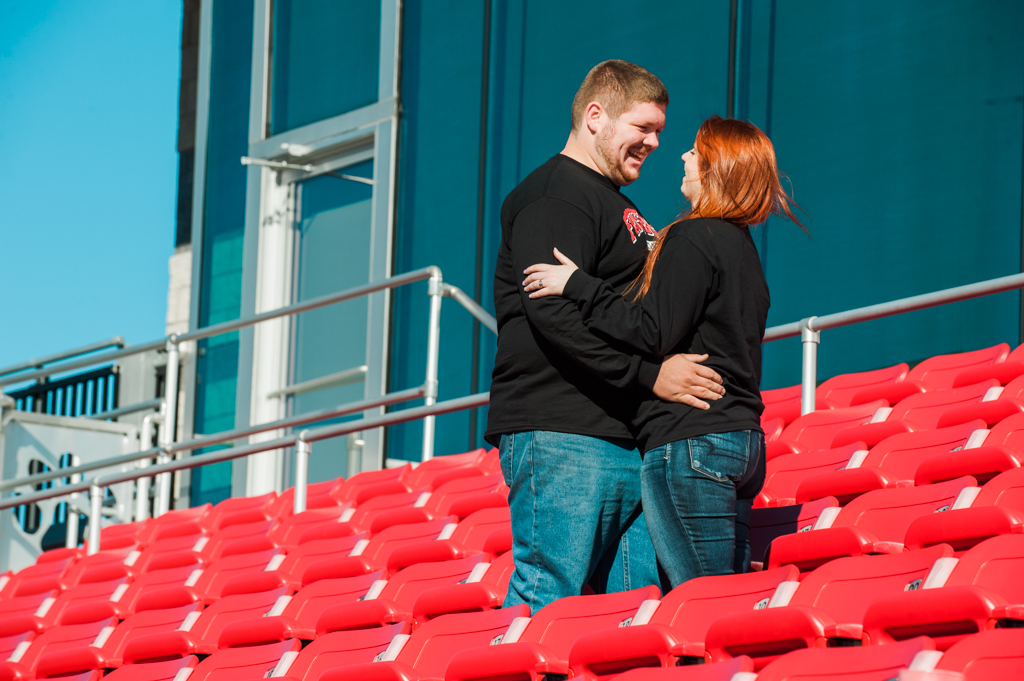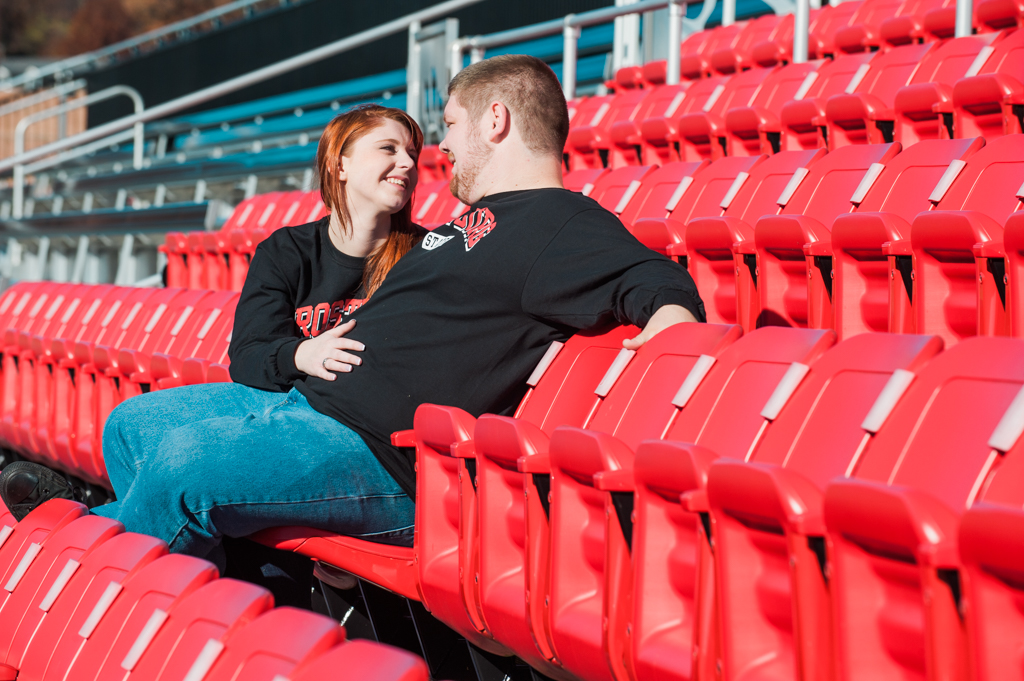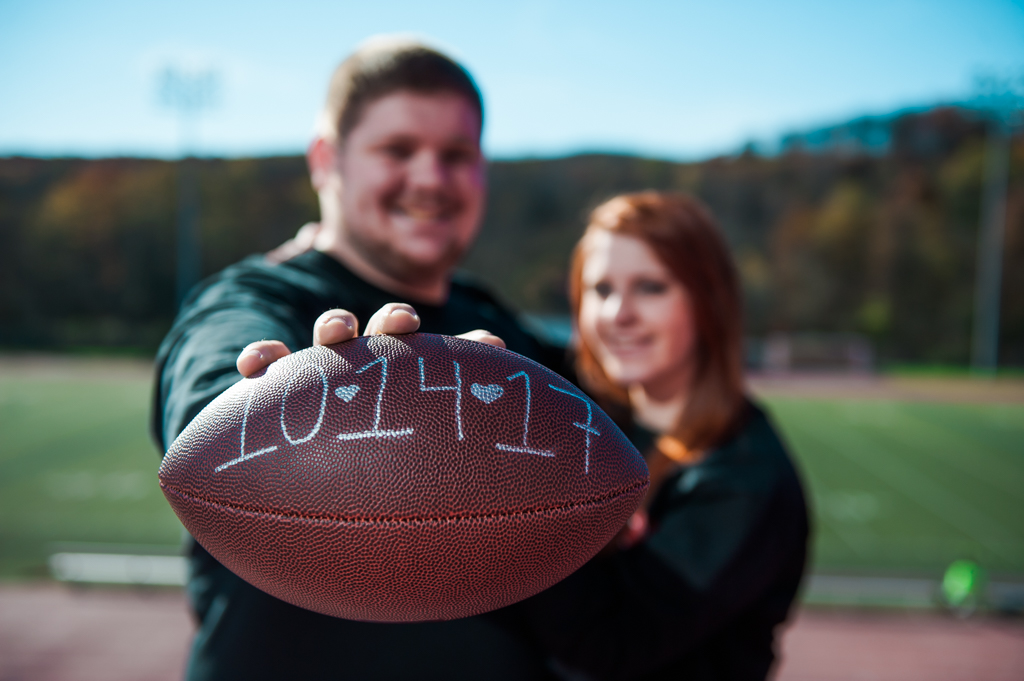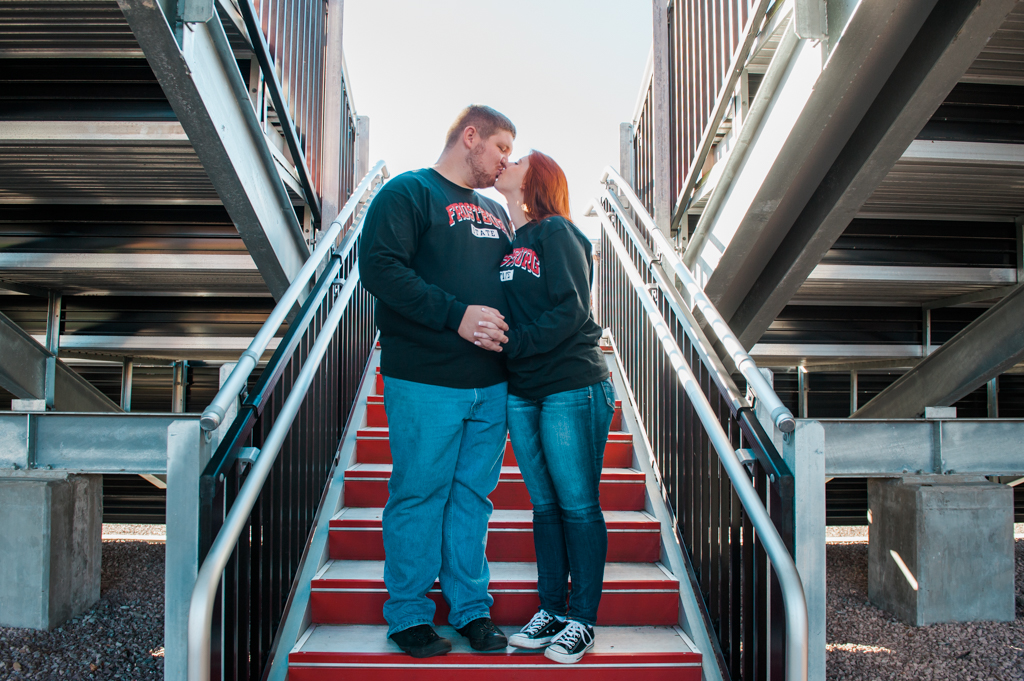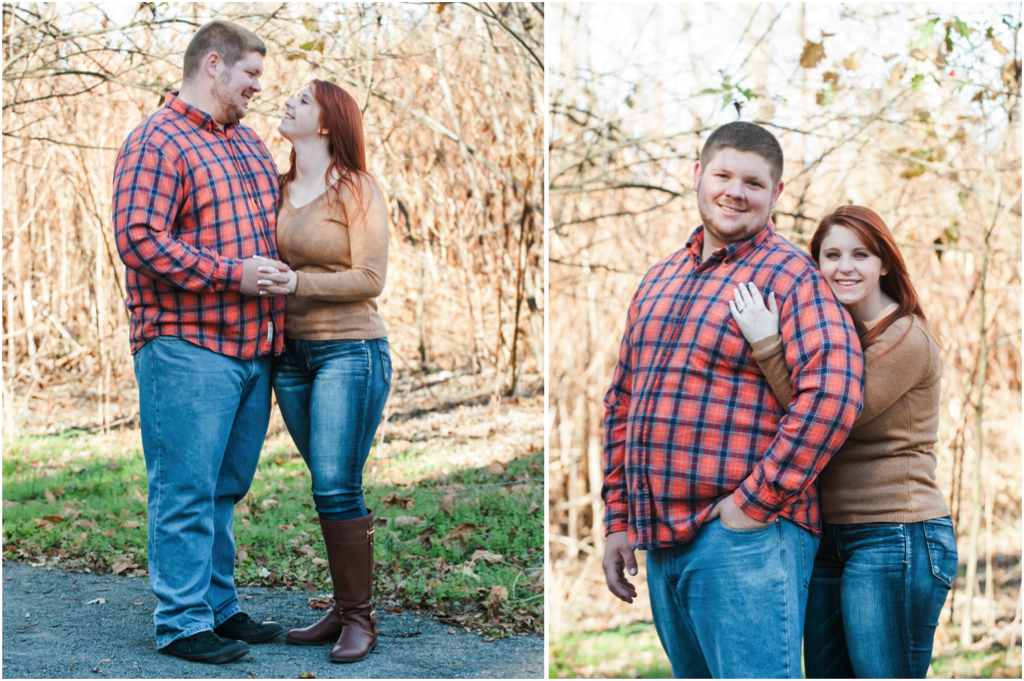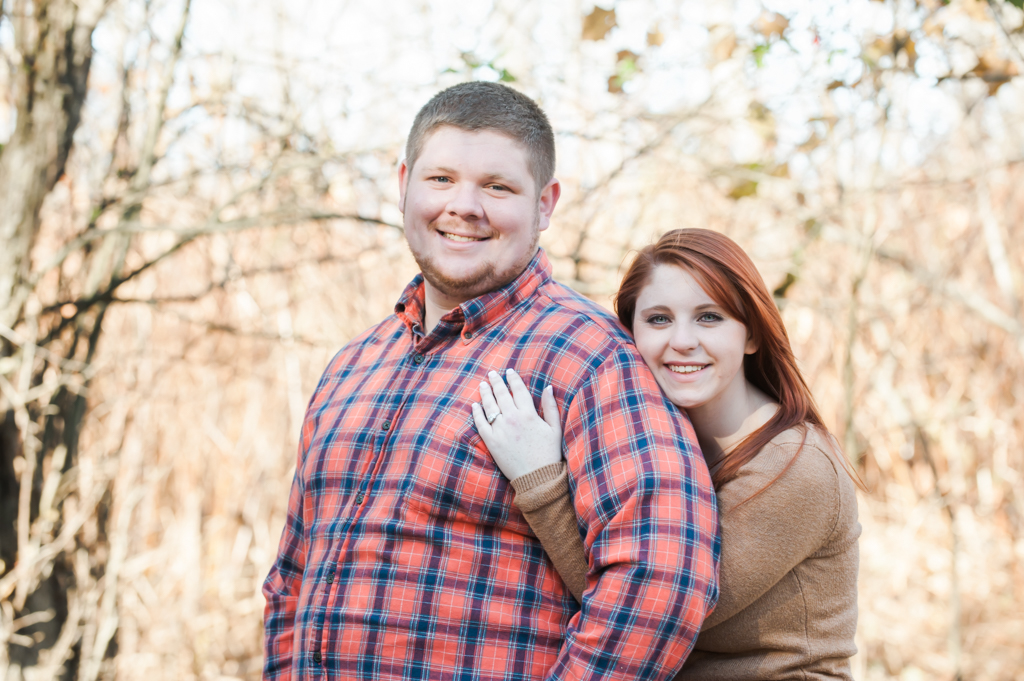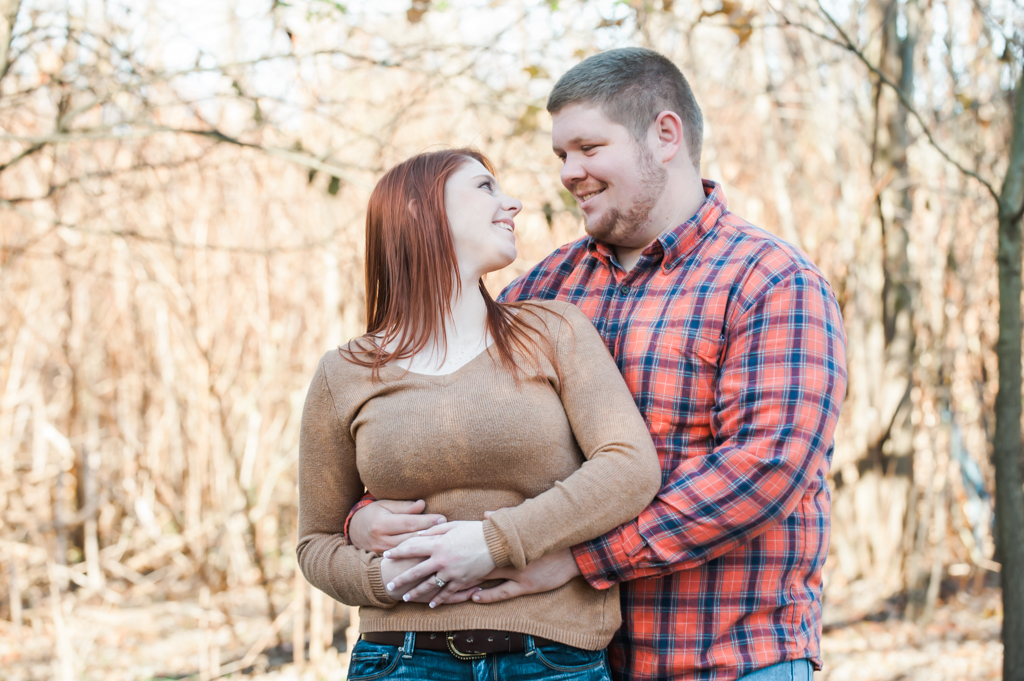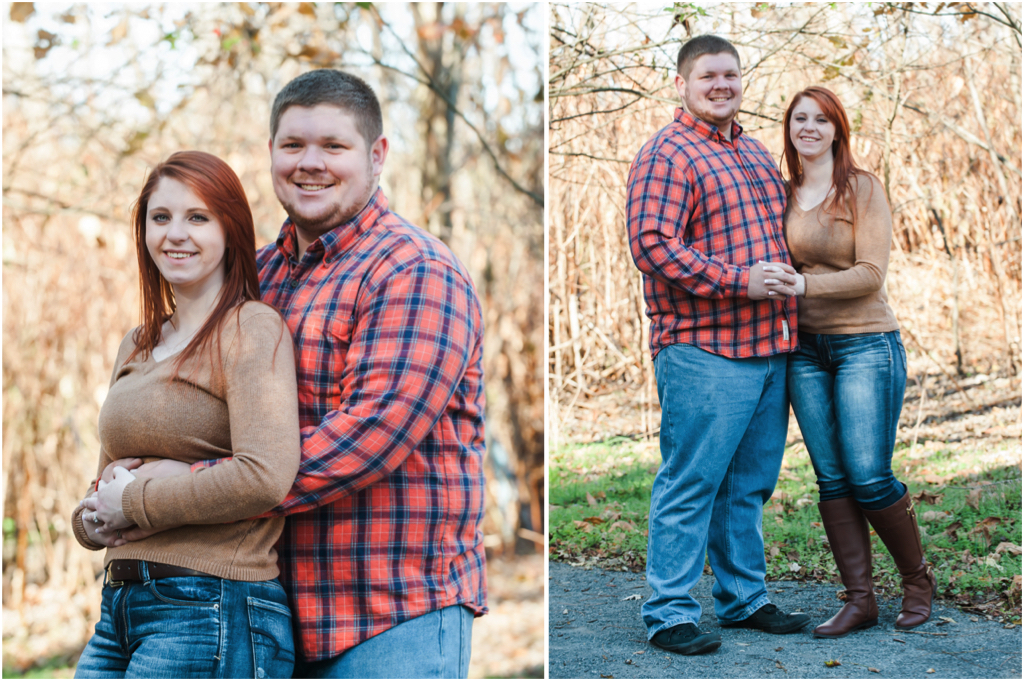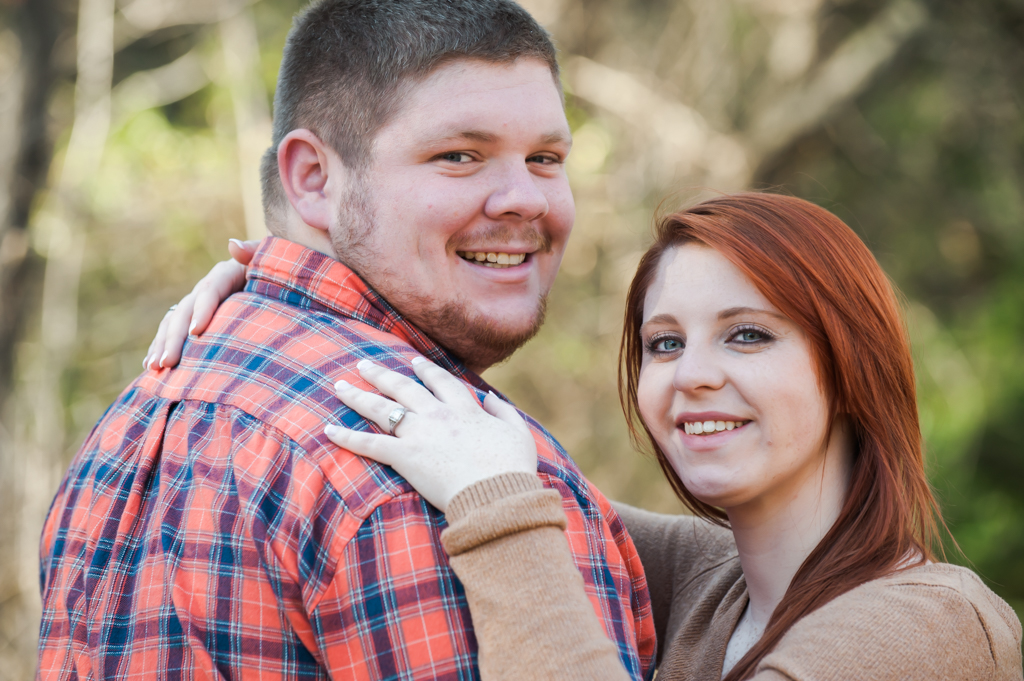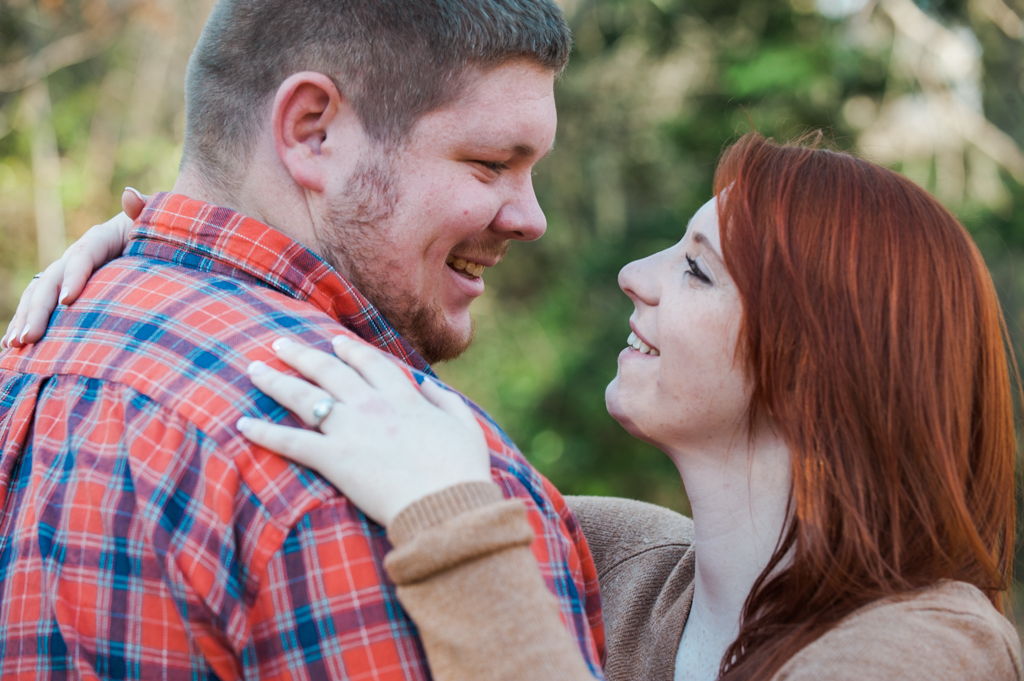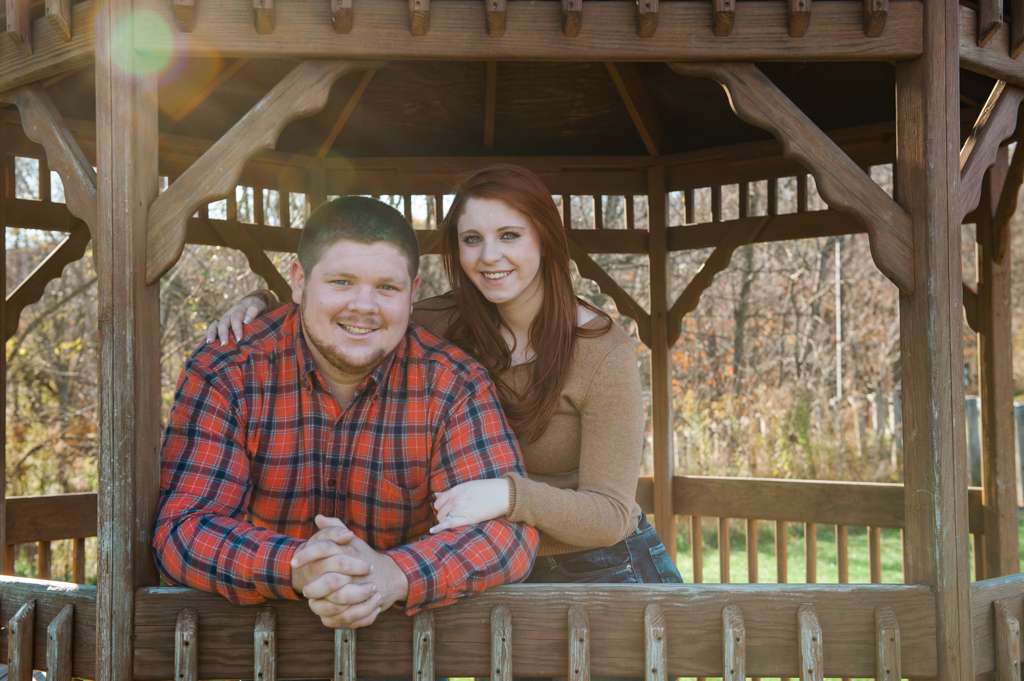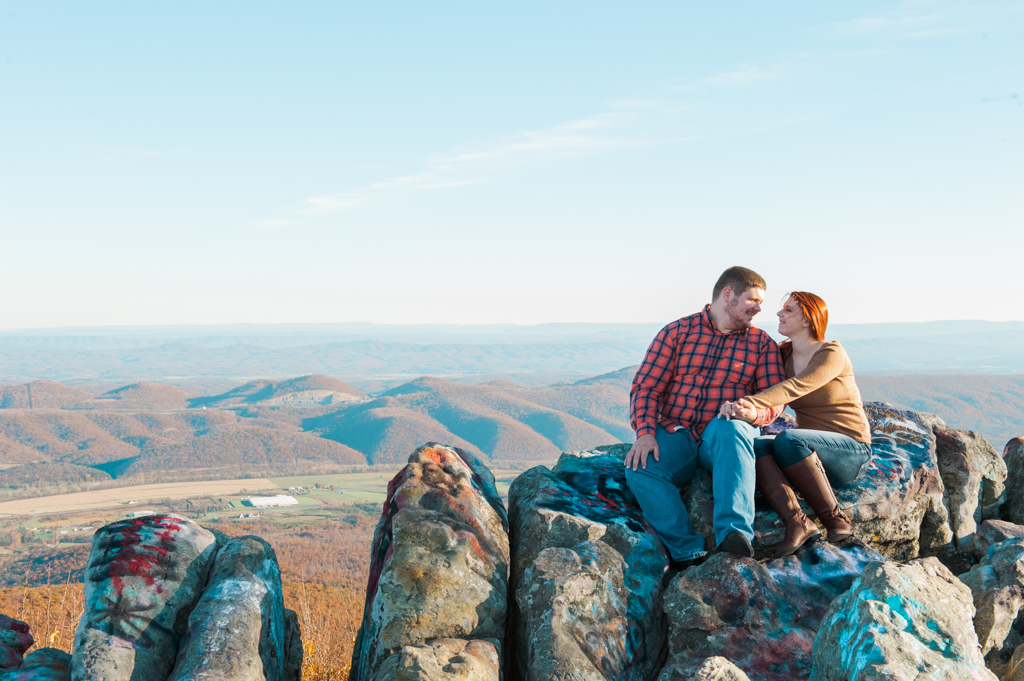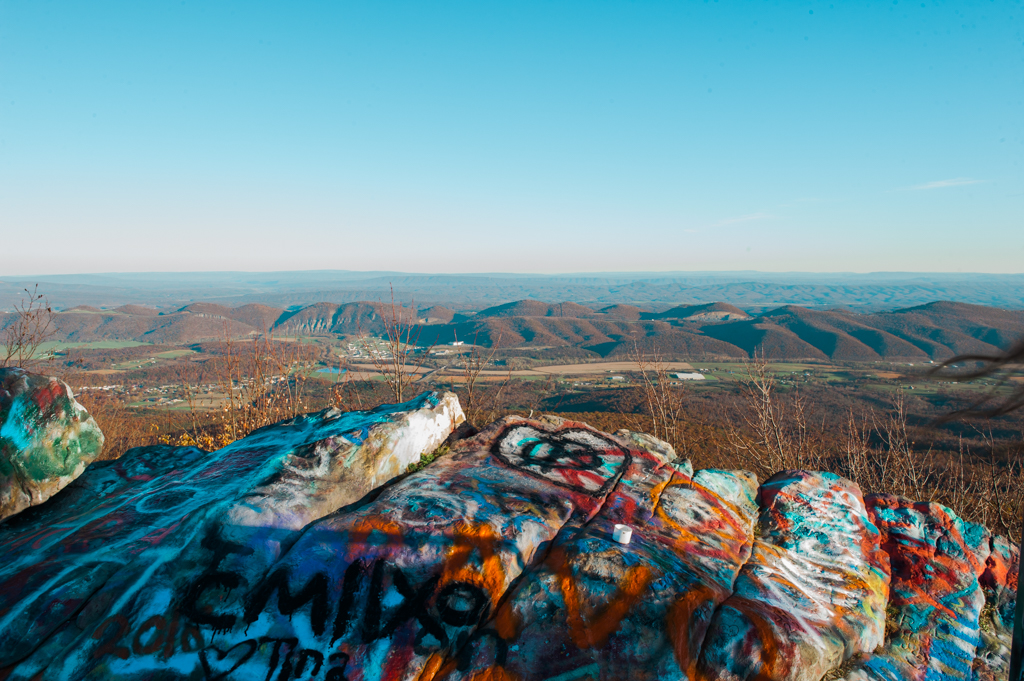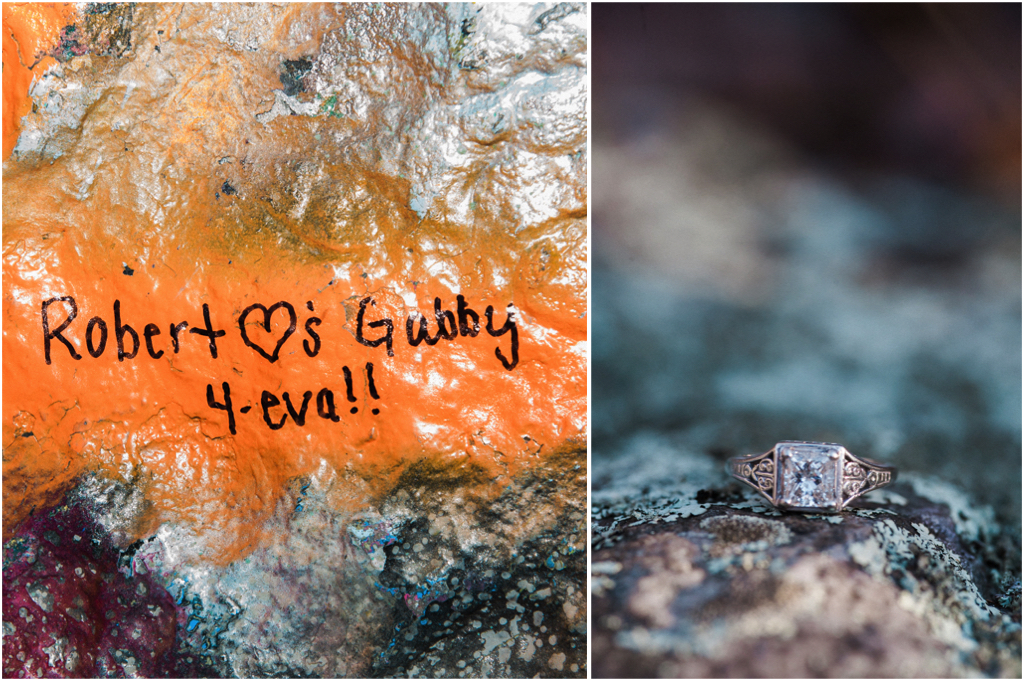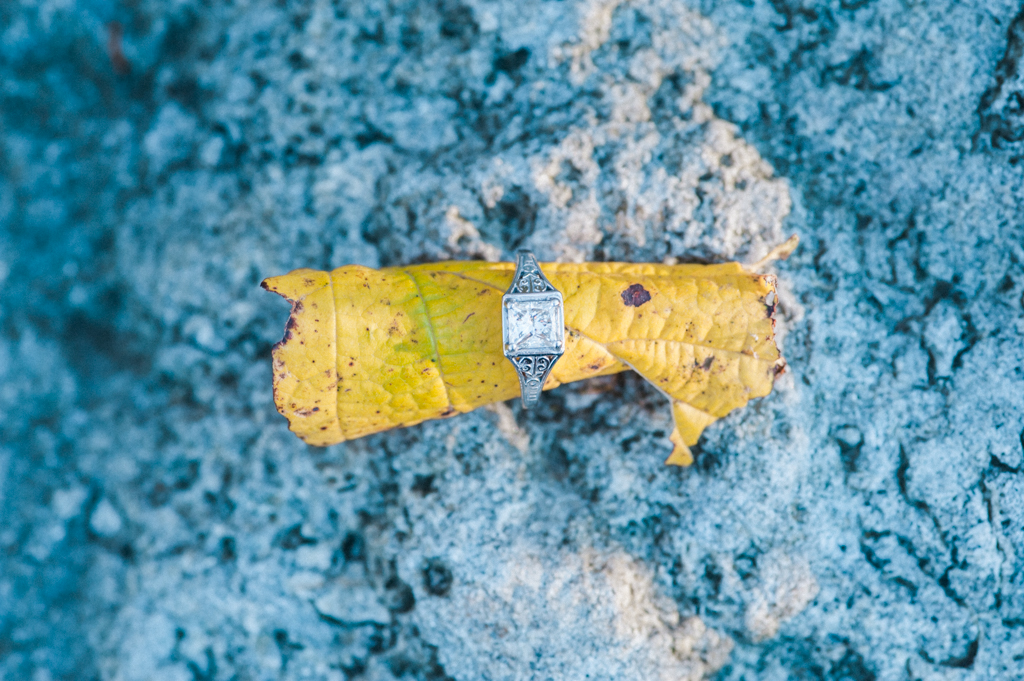 Gabby & Robert's Frostburg Engagement
To learn more about our photo sessions visit our FAQ page. If you'd like to book a photo session with Love Charm Photo, please send us a message or call us at 301-848-0020. We'd love to chat with you! Thanks so much for visiting our site!
All Photos Copyright © Love Charm Photo. All Rights Reserved.