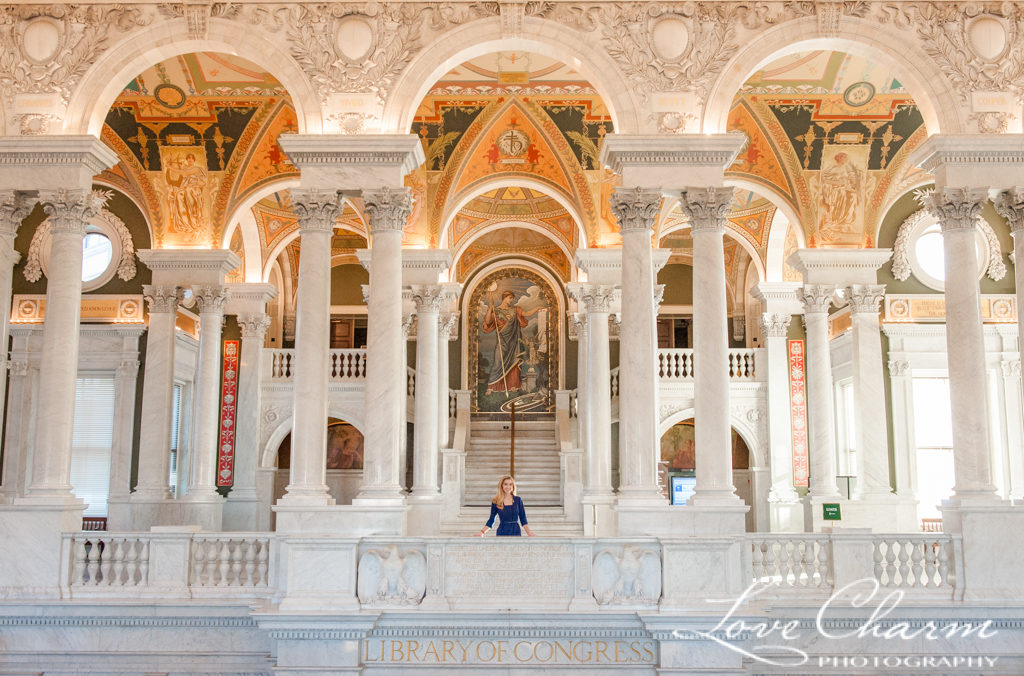 We had a fantastic time shooting Ellen's Senior Portrait Session at Library of Congress in Washington D.C.
We met Ellen and her family outside on the steps of the largest library in the world on a chilly morning. We wanted to get there as soon as it opened so there wouldn't be a crowd of tourists. After a few formalities and a thorough check-in with security, we were on our way!
It was Ellen's idea to have her senior portraits taken in the library. She really loved the white, elaborate, marble interior. As for the library, the building's majesty and amazing detail added a very prestigious element to Ellen's session. We are very grateful to have been allowed to take photographs inside it walls.The Library of Congress commemorates learning and "The Students in pursuit of knowledge." It was the perfect location for the shoot! This intelligent lady was excepted into Patrick Henry College in Virginia and she's pursuing a goal to become a lawyer.
We also couldn't be happier with the resulting photographs. Ellen herself did a fantastic job! She was such a natural!
Our secondary location was just a few blocks away –  another DC landmark, Union Station. Union Station's architecture is full of great lines and repeating archways. We decided to shoot a little less formal inside the main room of the station and at the taxi stand in the front of the building. We really love the outcome!
We know she'll go on to do amazing things! We wish her the best of luck for all of her endeavors.
To book your Session Portrait Session email us at lovecharmphoto@gmail.com
To read more about the Library of Congress and it's architectural symbolism click here https://www.loc.gov/visit/tours/online-tours/thomas-jefferson-building/great-hall/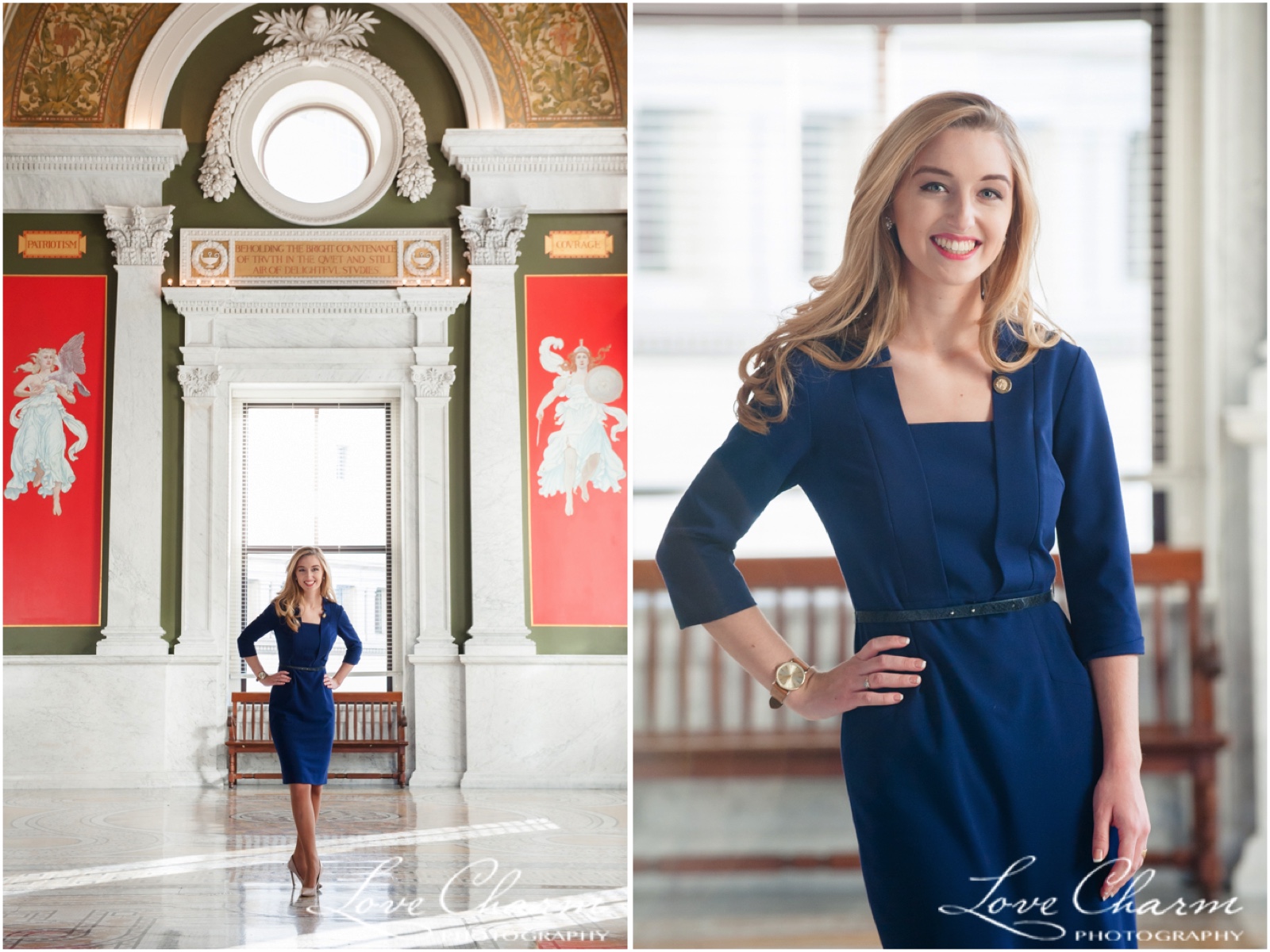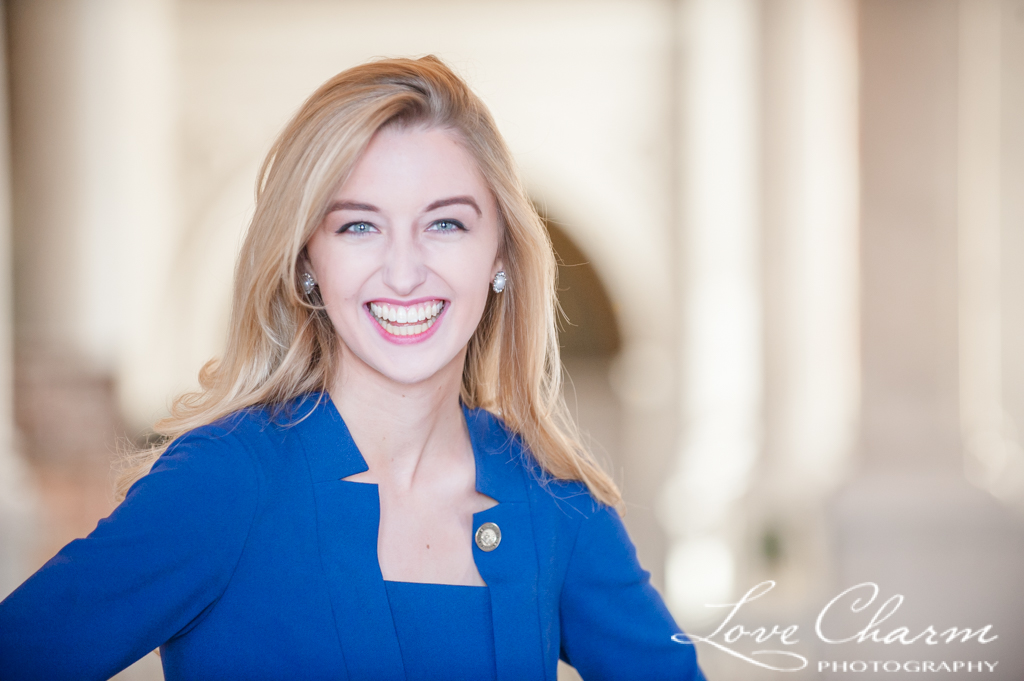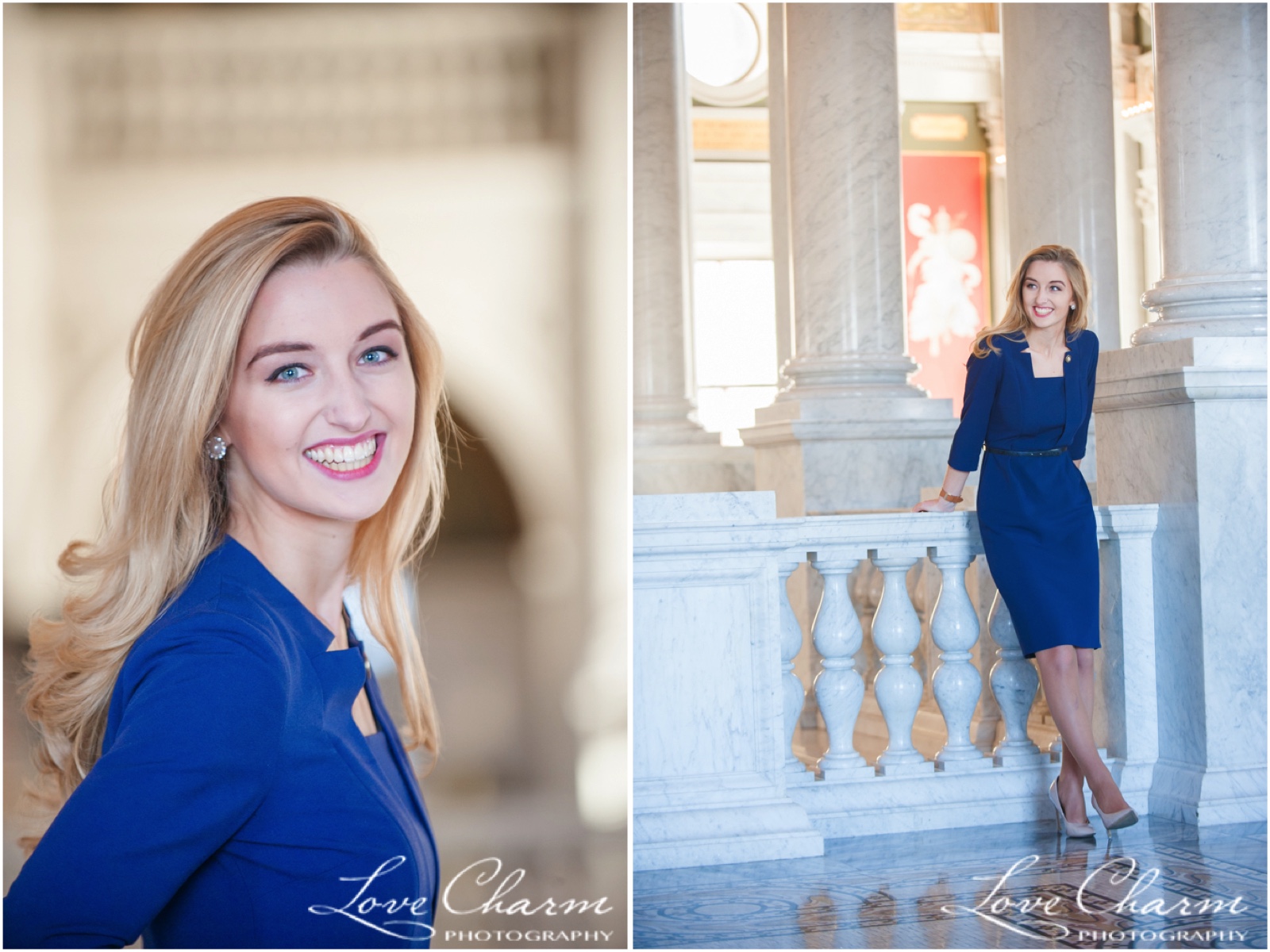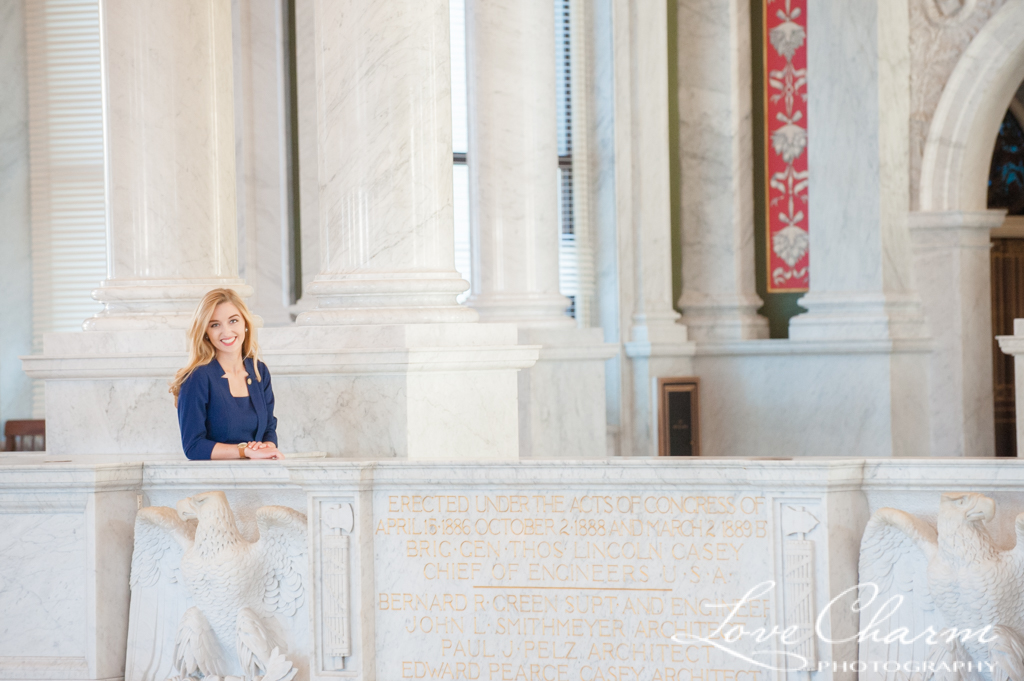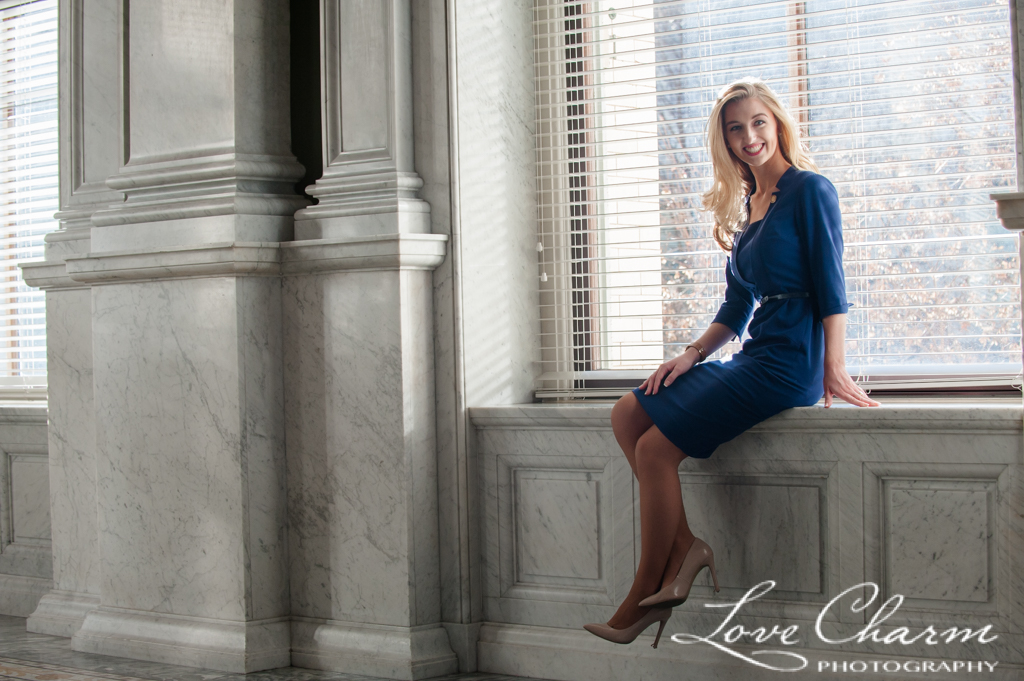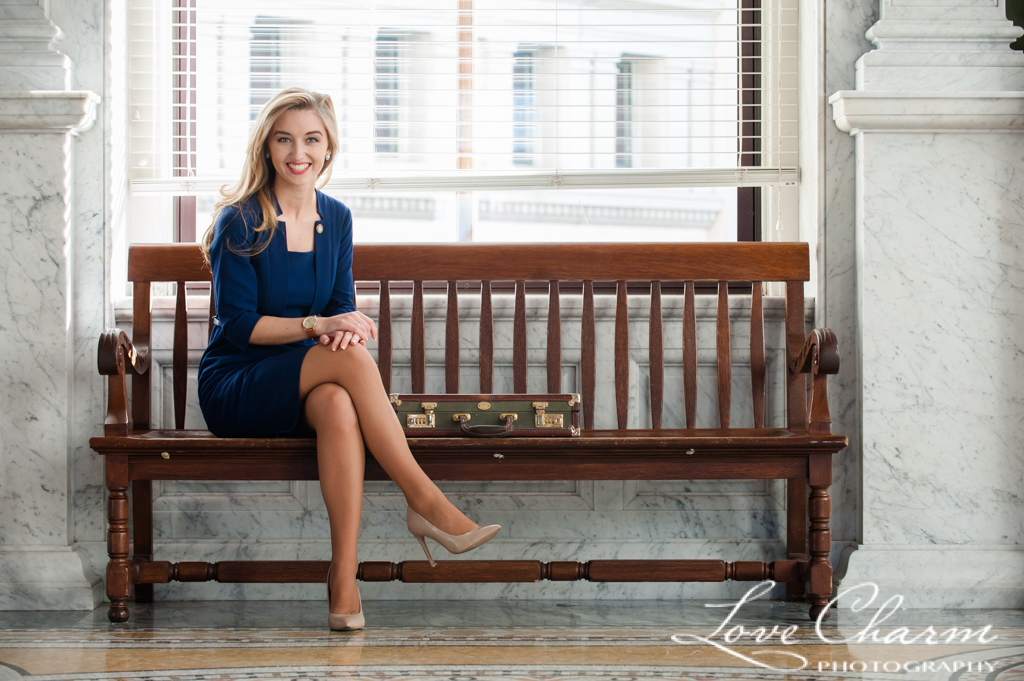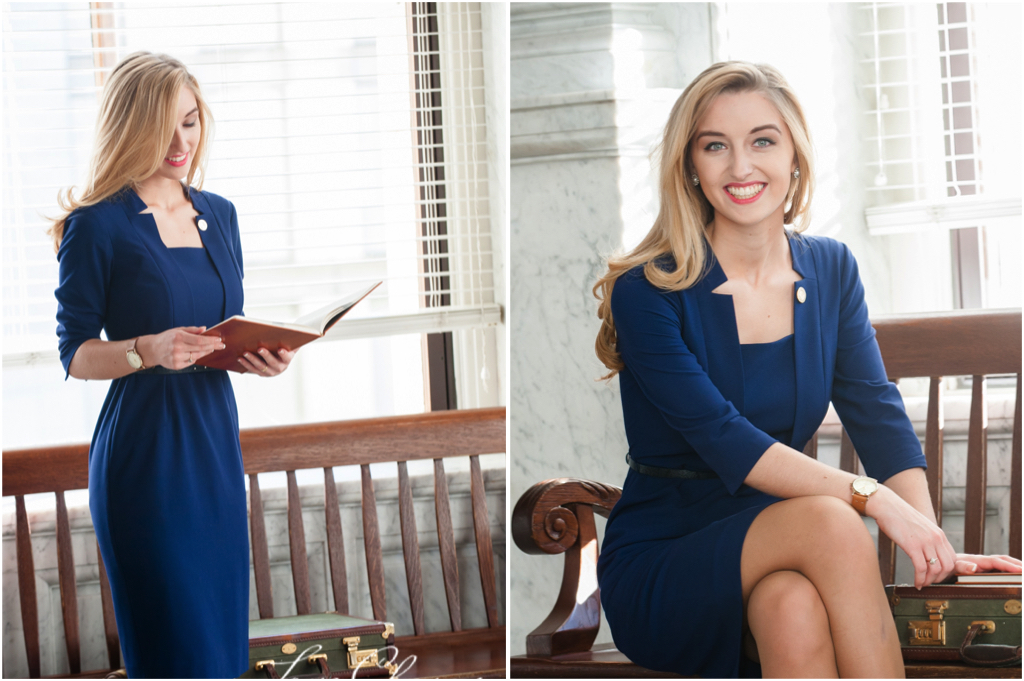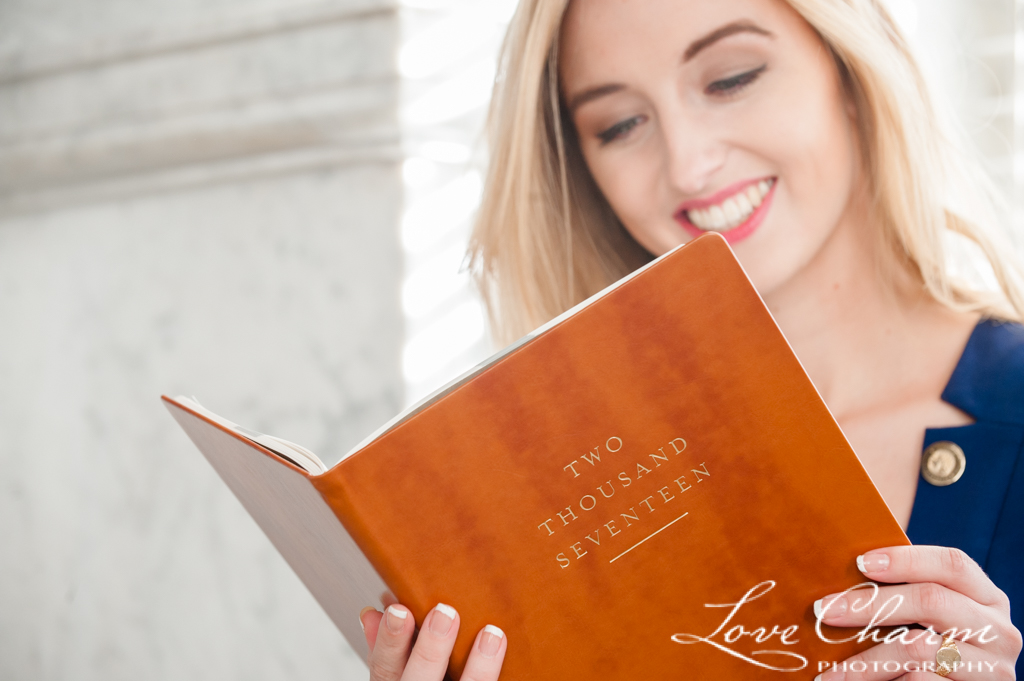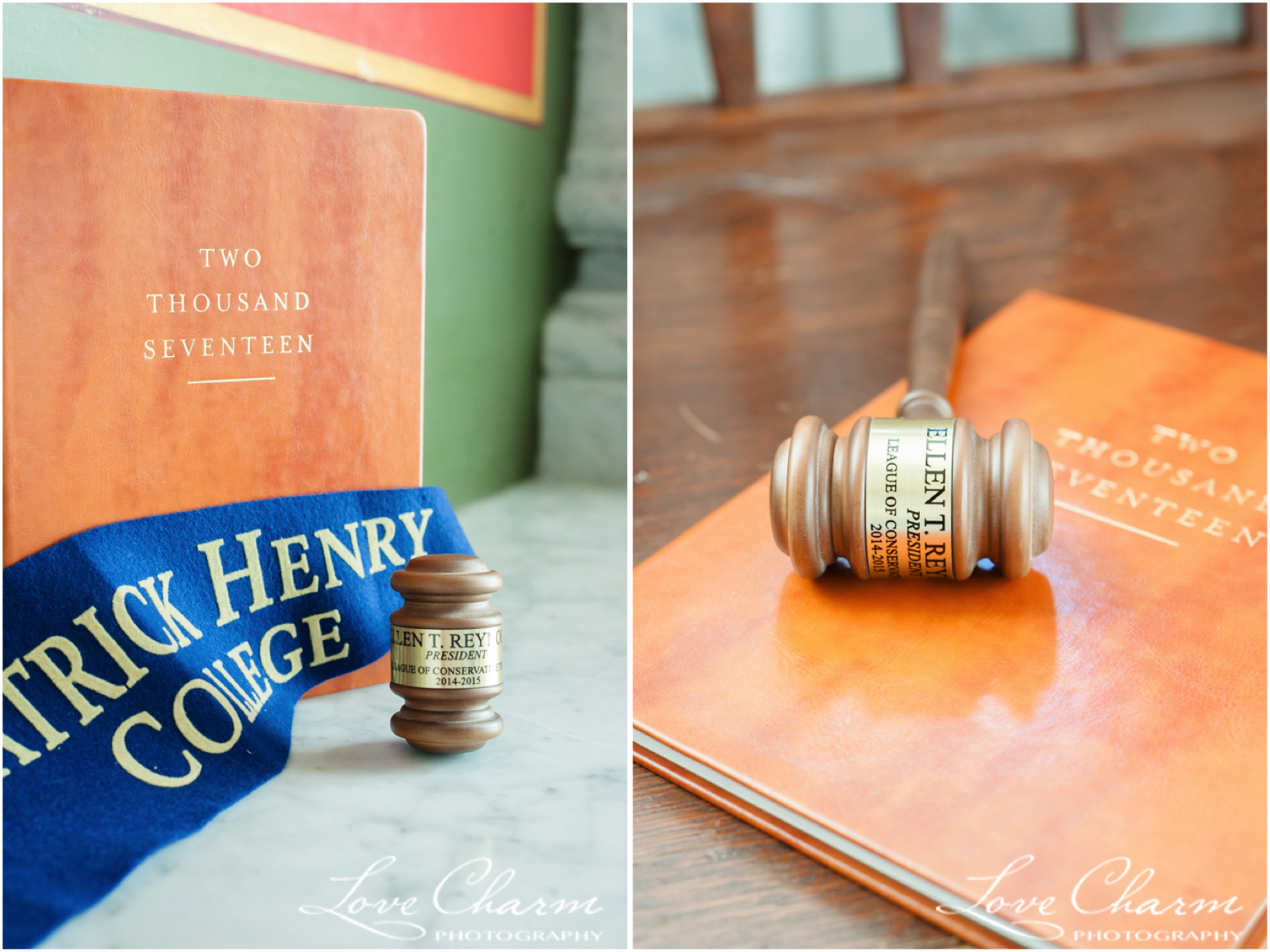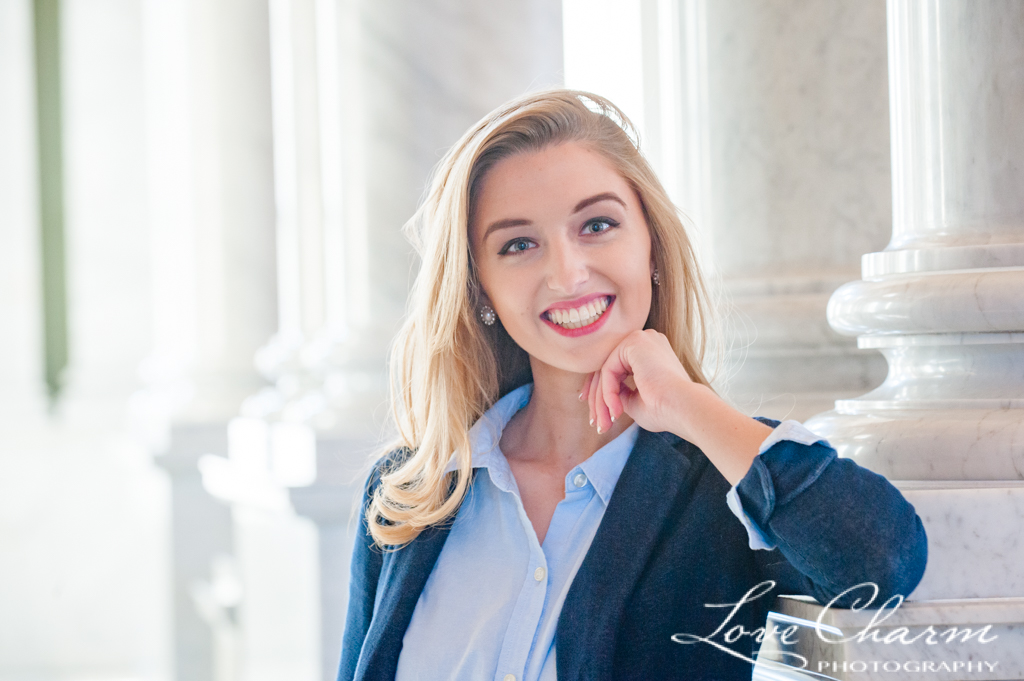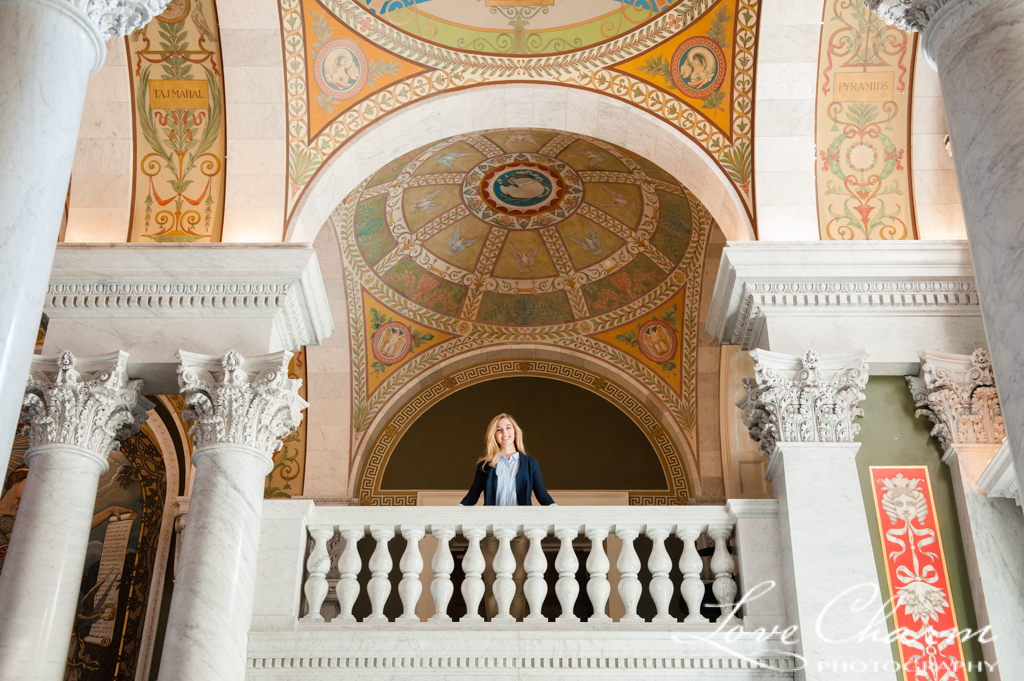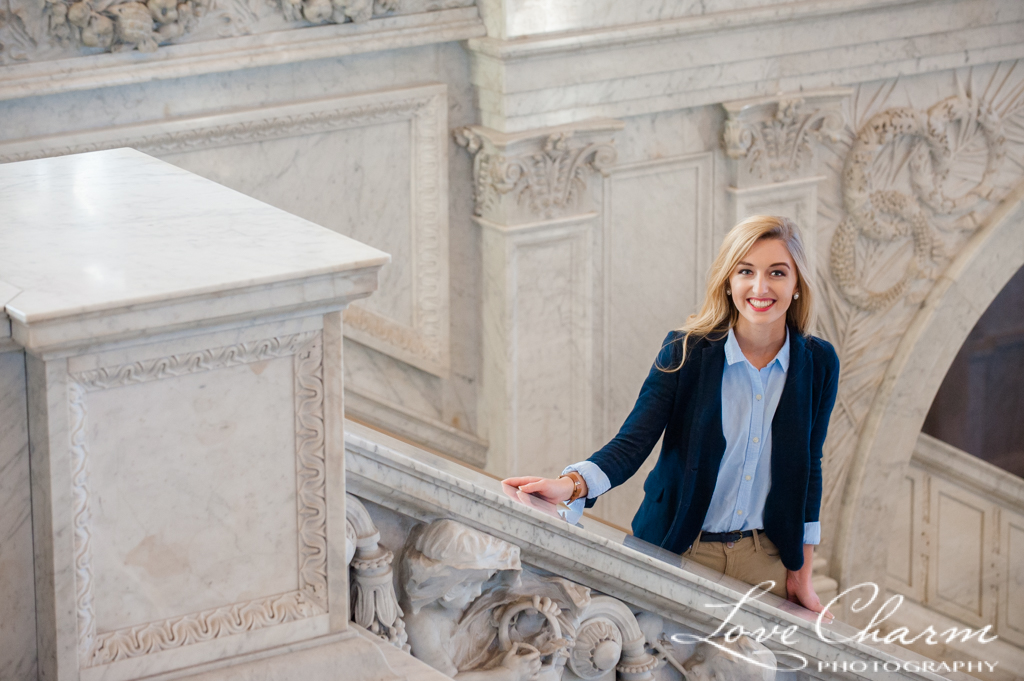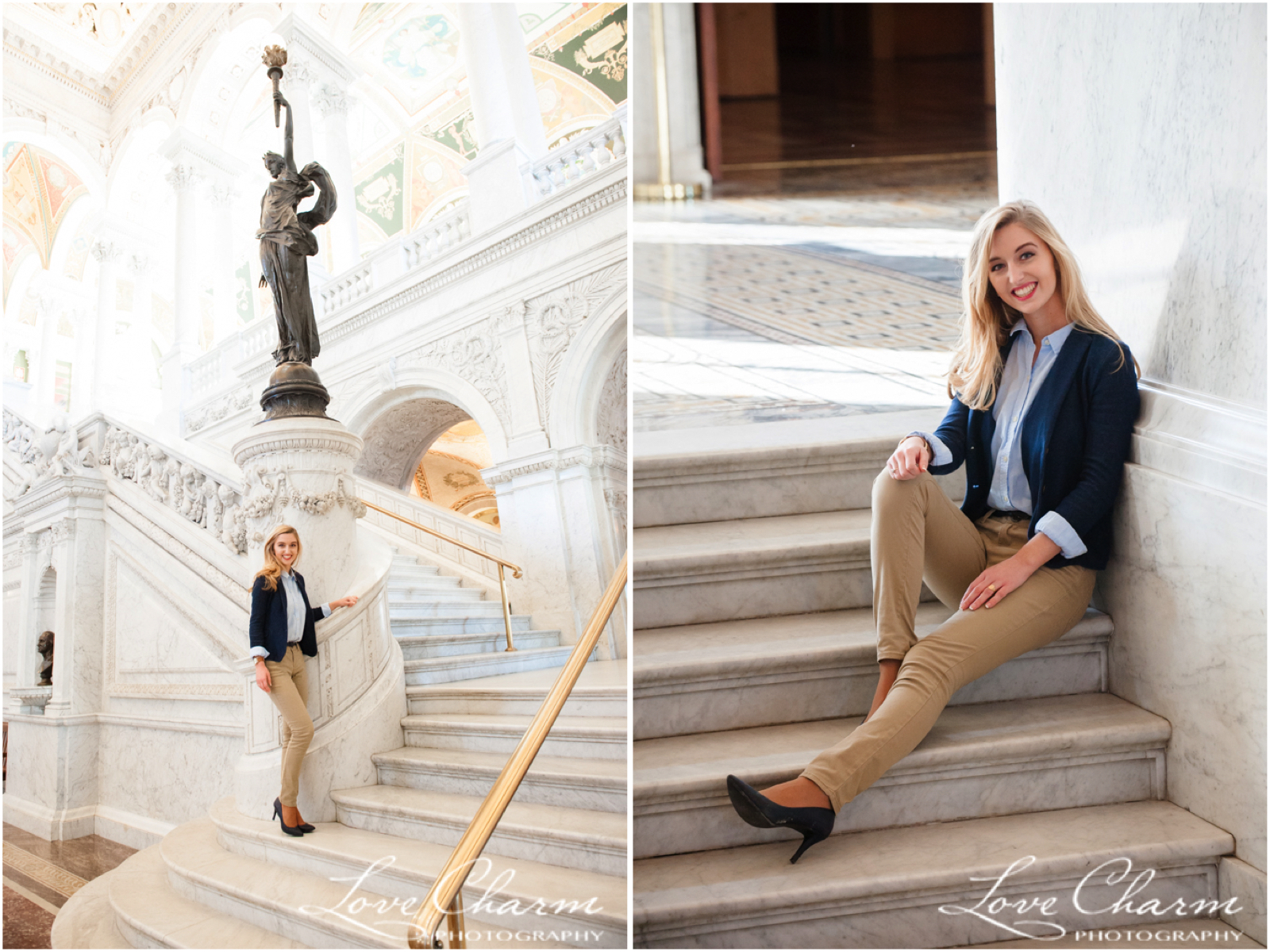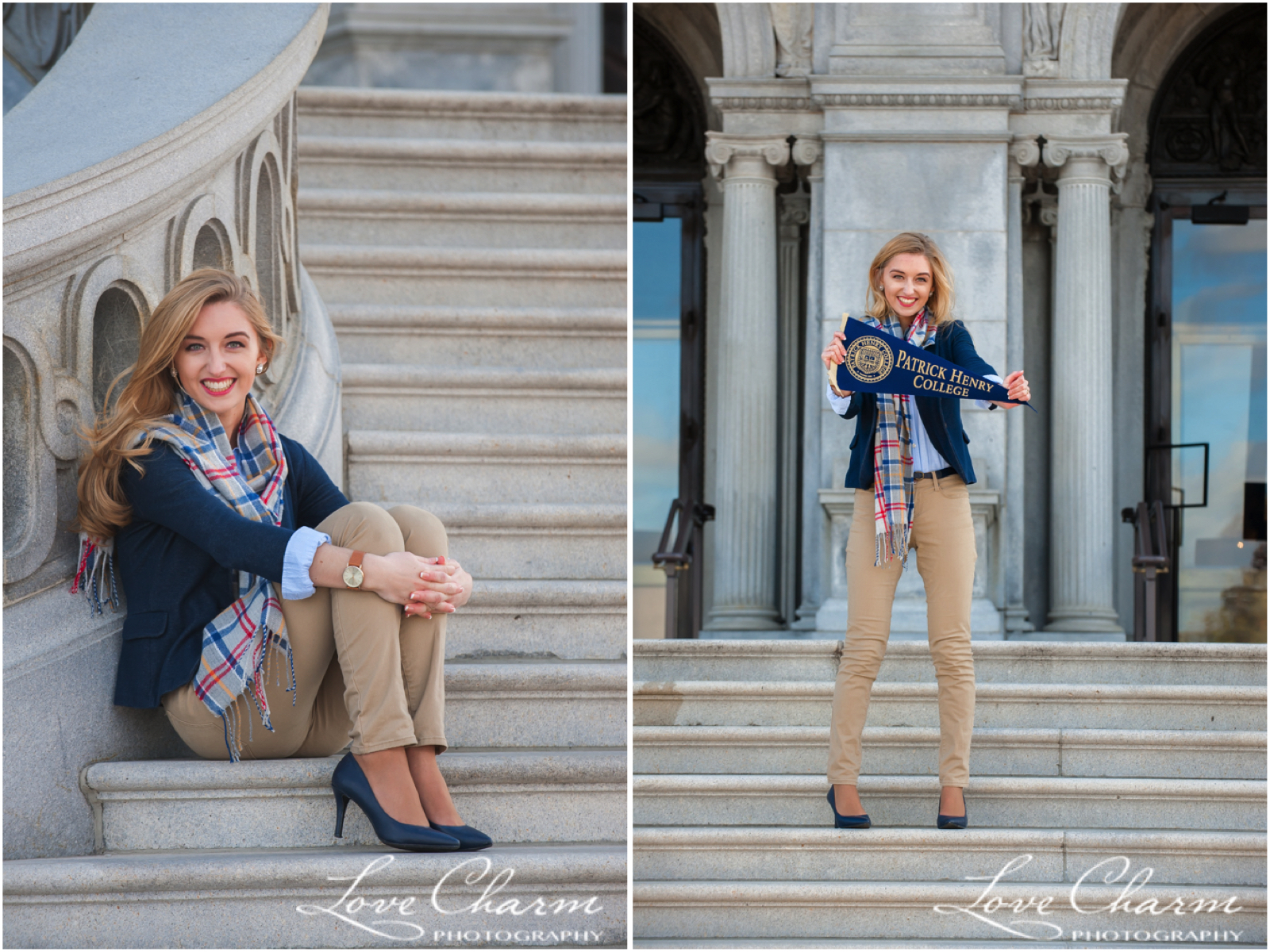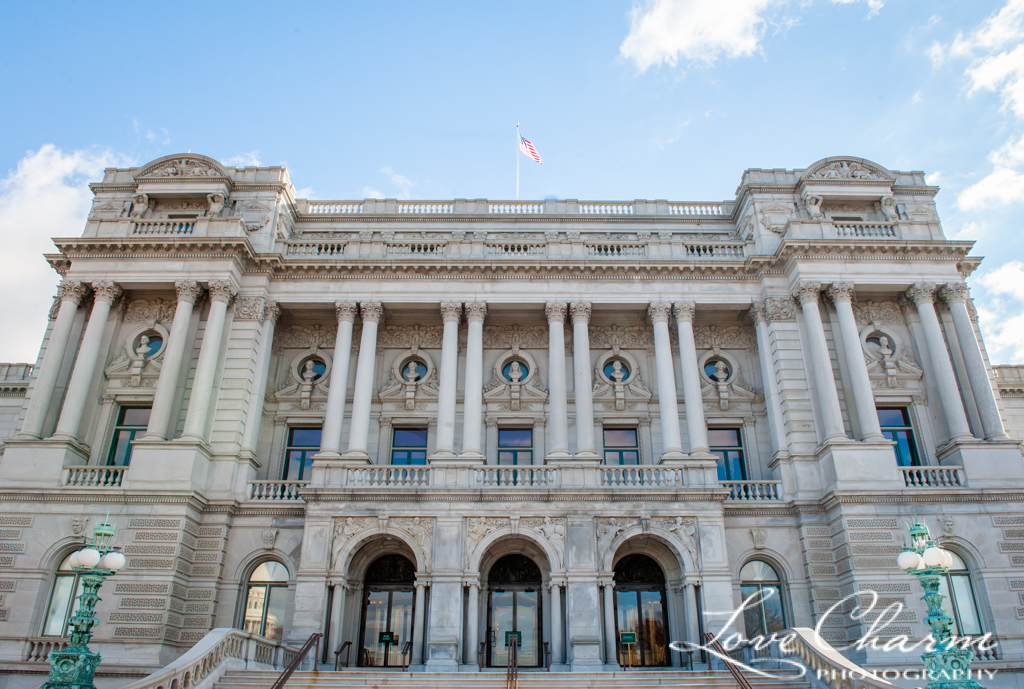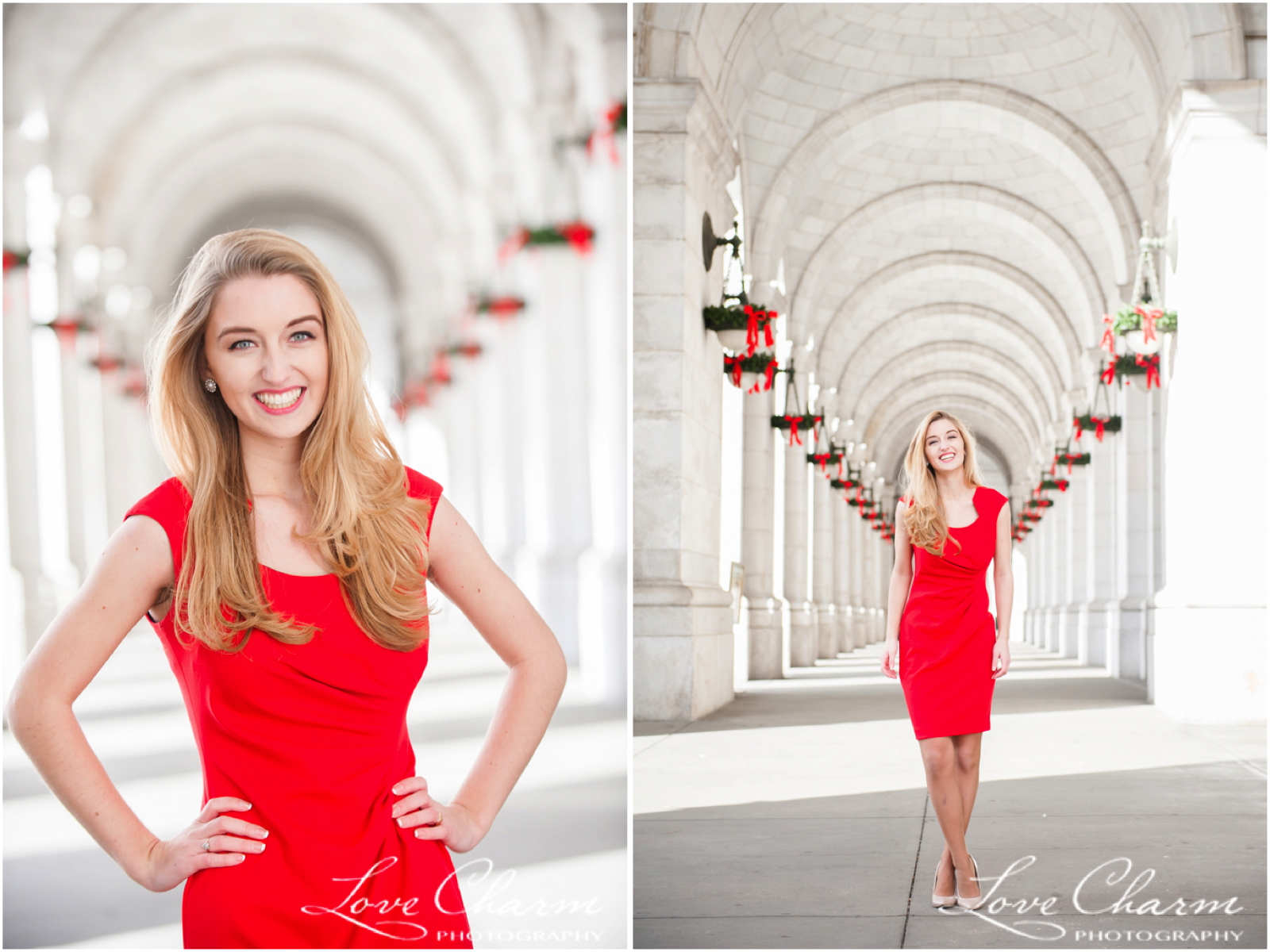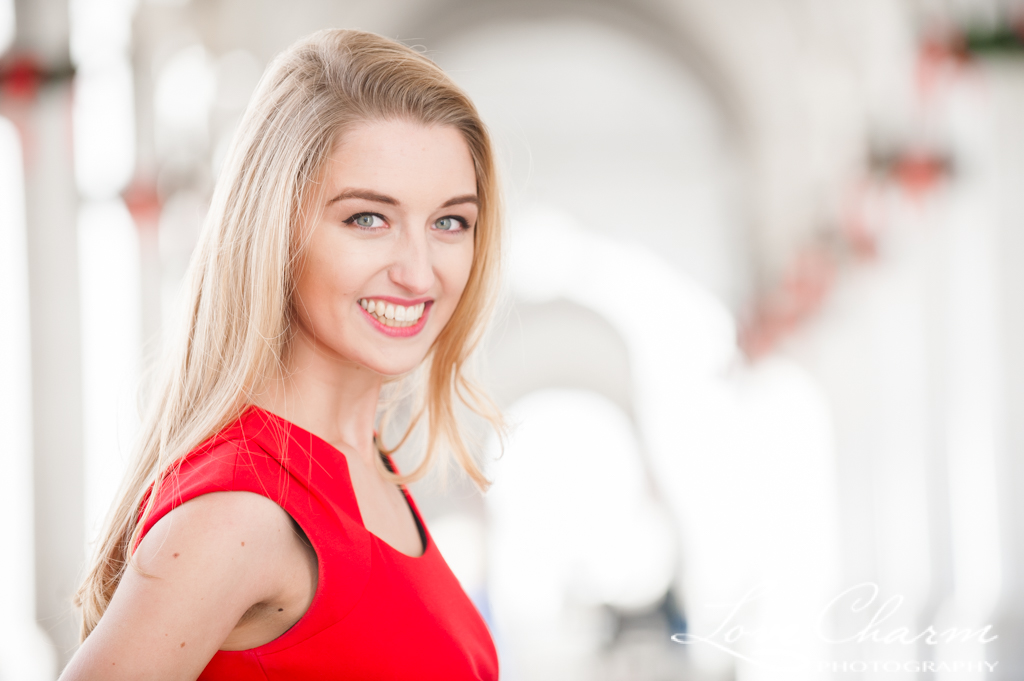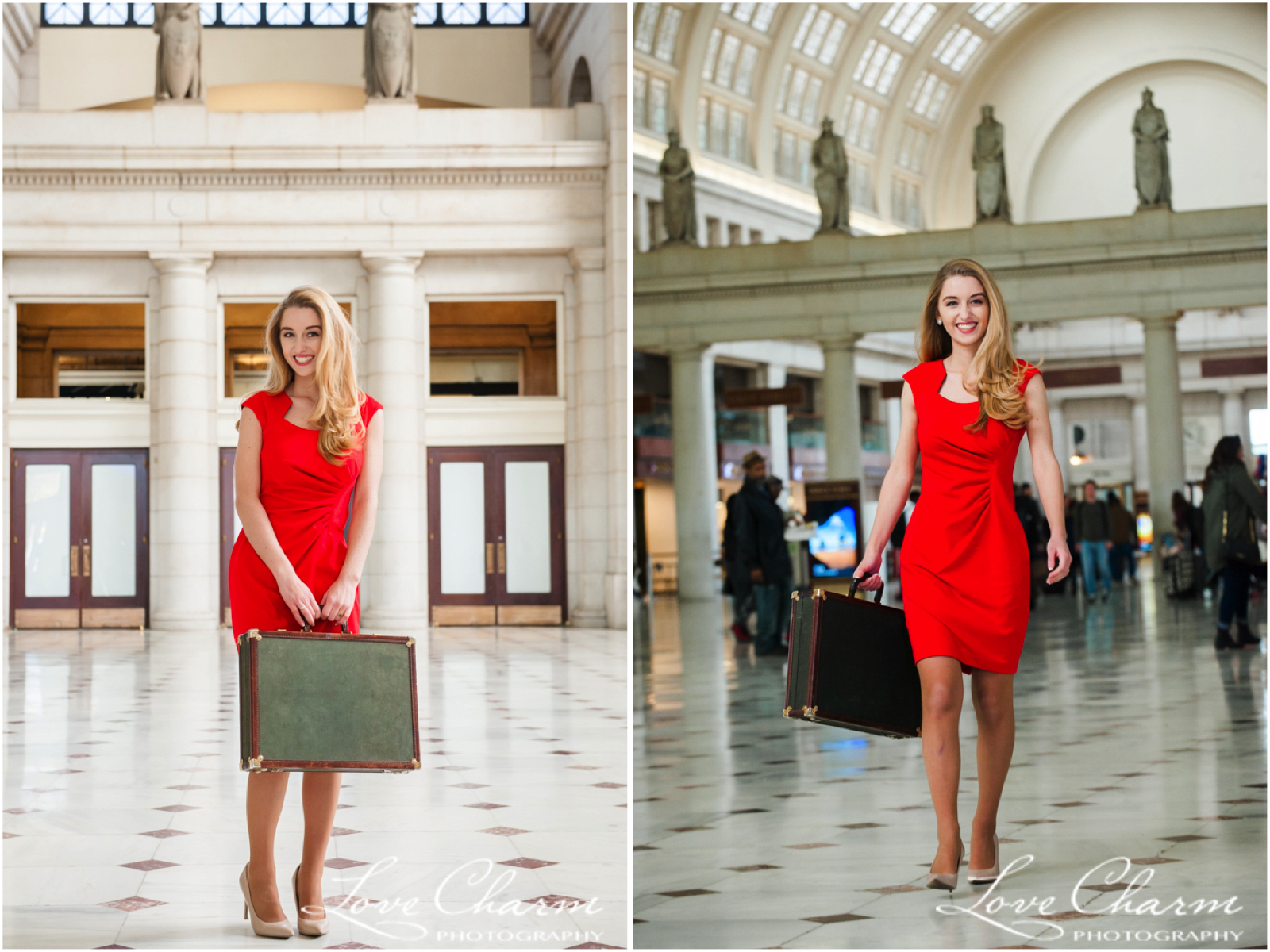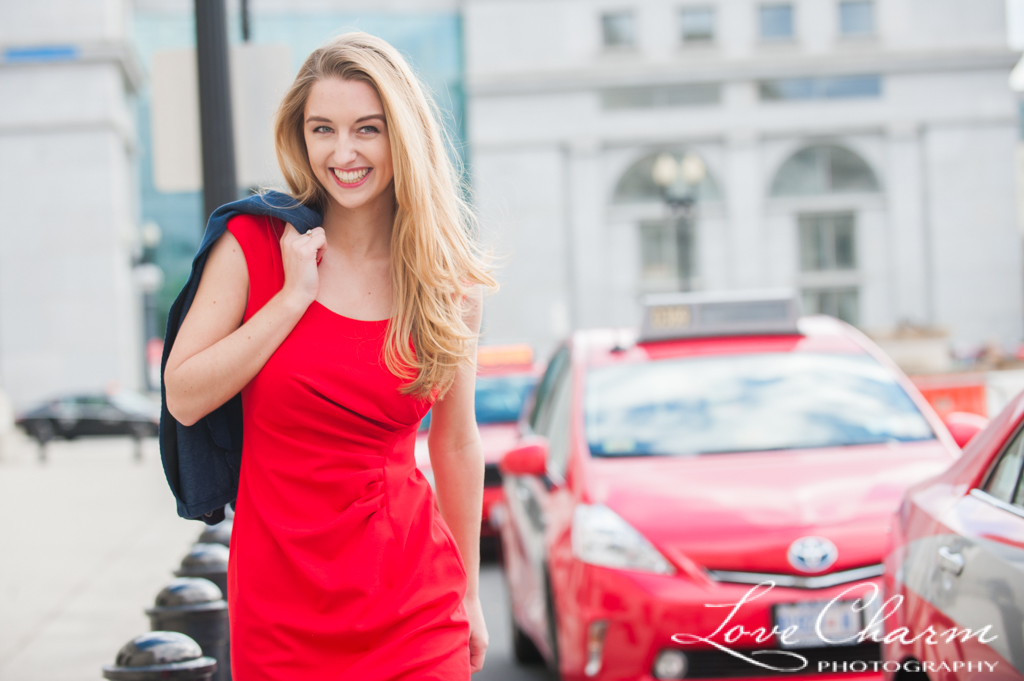 Ellen's Senior Portrait Session at Library of Congress
To learn more about our photo sessions visit our FAQ page. If you'd like to book a photo session with Love Charm Photo, please send us a message or call us at 301-848-0020. We'd love to chat with you! Thanks so much for visiting our site!
All Photos Copyright © Love Charm Photo. All Rights Reserved.