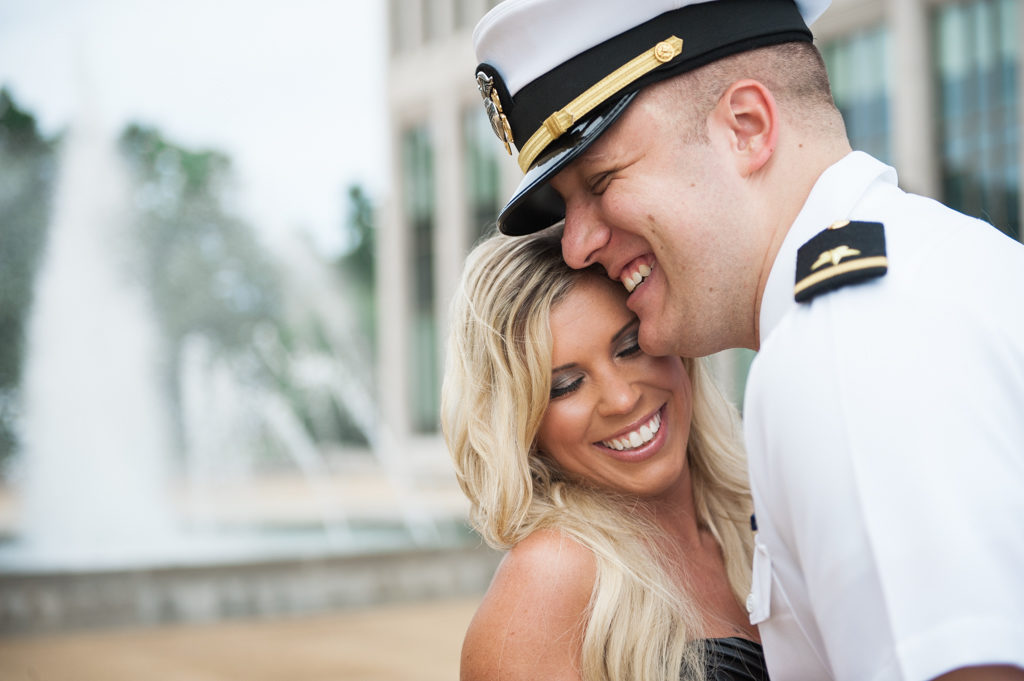 Our very first photography session at the U.S. Naval Academy Engagement in Annapolis, Maryland was absolutely stunning! When Angela first reached out to us, it was to photograph her intimate wedding ceremony at the chapel in the Naval Academy. She described her day as sweet and simple. After talking for a few days, we knew that they would be a personable couple we'd love to photograph. 
Shortly before the wedding, two-weeks-prior to-be-exact, Angela emailed us and asked if we could squeeze in an engagement session during Labor Day weekend. Luckily, we could! And we we are so glad we added the last minute photo shoot! 
The grounds of the academy itself are spectacular. With the feel of a well-funded college campus, the marble structures stood in monumental symmetry. It was no surprise that the design, laid out in hierarchy of importance by the original architect, was something that the couple both appreciated and admired. Angela and Erick were so passionate about the Naval Academy that Erick even gave us a tour as we walked the grounds! 
A perfect day, a perfect location, and a perfect couple!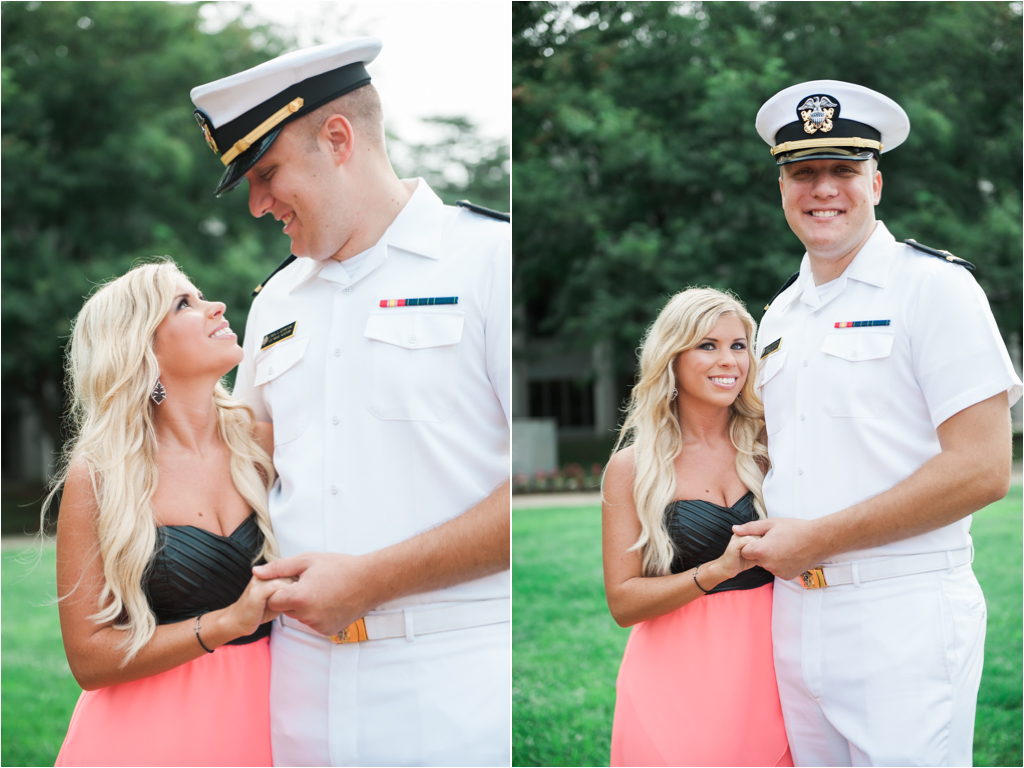 Angela & Erick's U.S. Naval Academy Engagement
To learn more about our wedding photography, engagement or portrait sessions visit our FAQ page. If you'd like to book a photo session with Love Charm Photo, please send us a message or call us at 301-848-0020. We'd love to chat with you! Thanks so much for visiting our site!
All Photos Copyright © Love Charm Photo. All Rights Reserved.