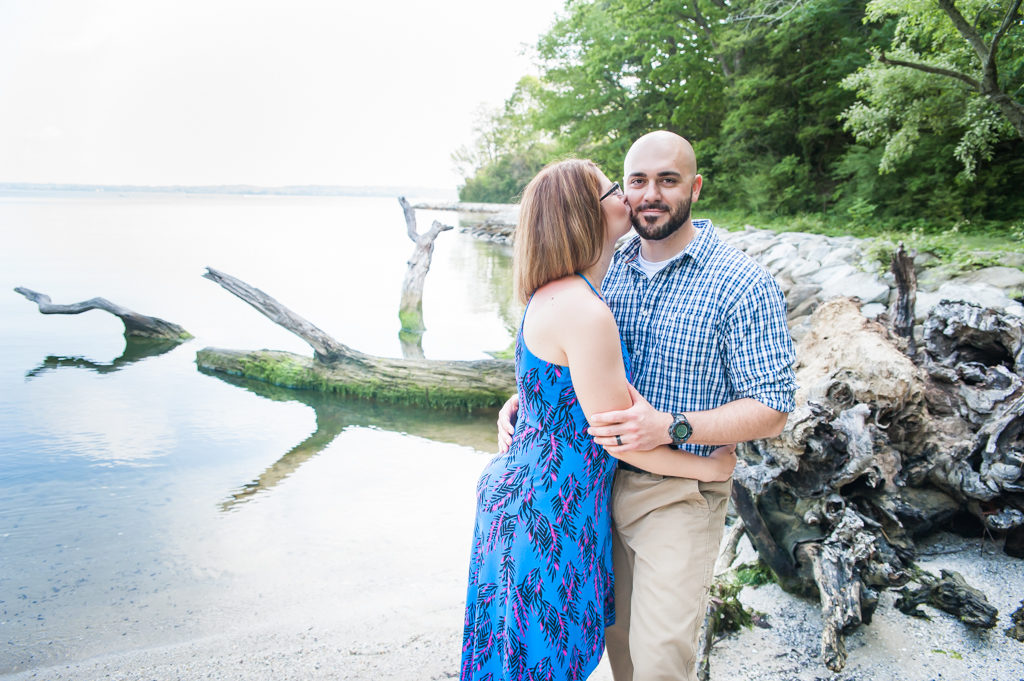 For Amanda & Tony's Southern Maryland Engagement,  we took this lovely couple to a beautiful cove on the water at in St. Mary's County.
The two have roots in Southern Maryland  and have moved back from the west coast a few years ago. We must mention that the couple has actually been married for 10 years so their session wasn't a traditional engagement session. Let's call it a Couple's Celebration Session! During their session, we roamed through the park's gardens and wildlife.  Just as in love as the first year as husband and wife,  Amanda and Tony will be celebrating a vow renewal in style of the wedding of their dreams.
Congratulations! We can't wait to see your special day take place!
Amanda & Tony's Southern Maryland Engagement
To learn more about our photo sessions visit our FAQ page. If you'd like to book a photo session with Love Charm Photo, please send us a message or call us at 301-848-0020. We'd love to chat with you! Thanks so much for visiting our site!
All Photos Copyright © Love Charm Photo. All Rights Reserved.