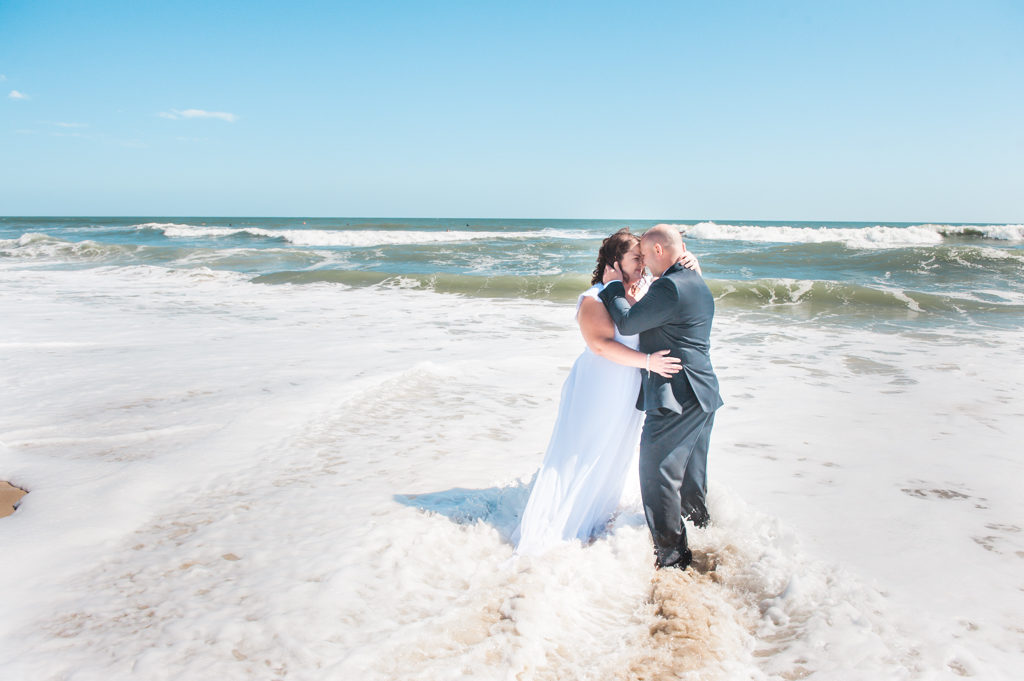 A fun beach elopement for Amanda and Brandon's Ocean City Wedding had us wishing it was still summer.  We don't often get to travel to the seaside but when we do, we enjoy it so much! This past September we got to smell the salty fresh air and get our feet wet! 
We met Amanda and Brandon along with the Officiant, Kathy, for their very intimate ceremony right on the beach. With the Atlantic Ocean's waves rhythmically crashing in the background, the pair exchanged rings and tied the knot. It was our first time witnessing a ceremony with only the couple. It was so tender and sweet! 
It was particularly hot (in the 80s in autumn!) but Amanda and Brandon were complete rockstars. The couple didn't mind walking in the more secluded dunes overgrown with saltbushes and beach grass. Even if we had to play minesweeper to avoid getting pricked by the little sandburrs scattered all around us, neither of them got uncomfortable. 
We returned to the shoreline to cool off and completed the wedding photographs with fun captures of the couple splashing in the water. Congrats to Amanda and Brandon!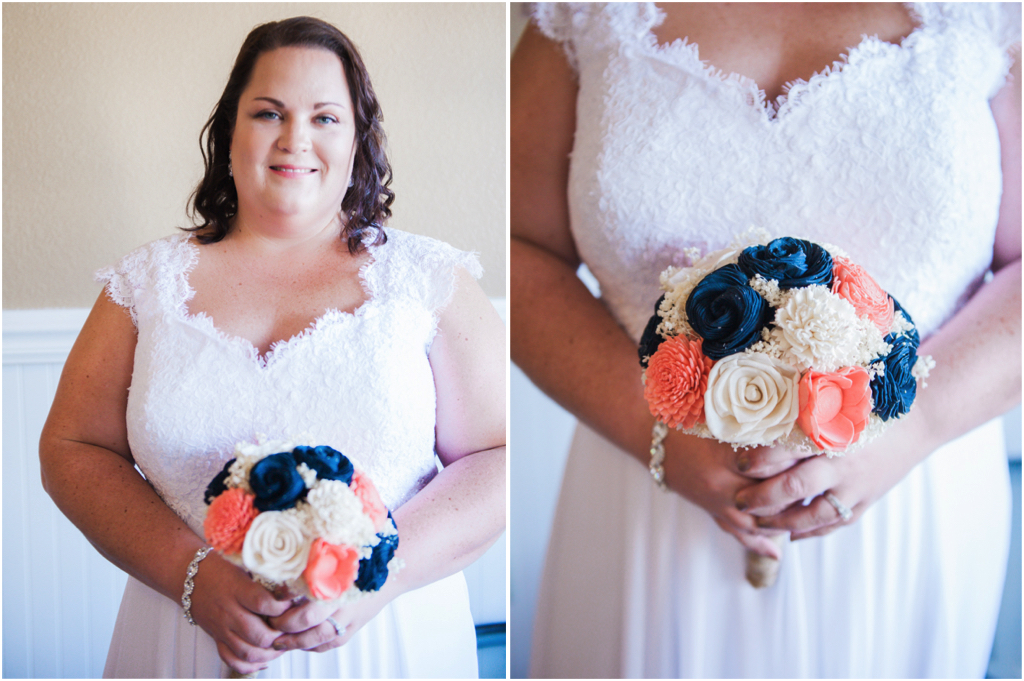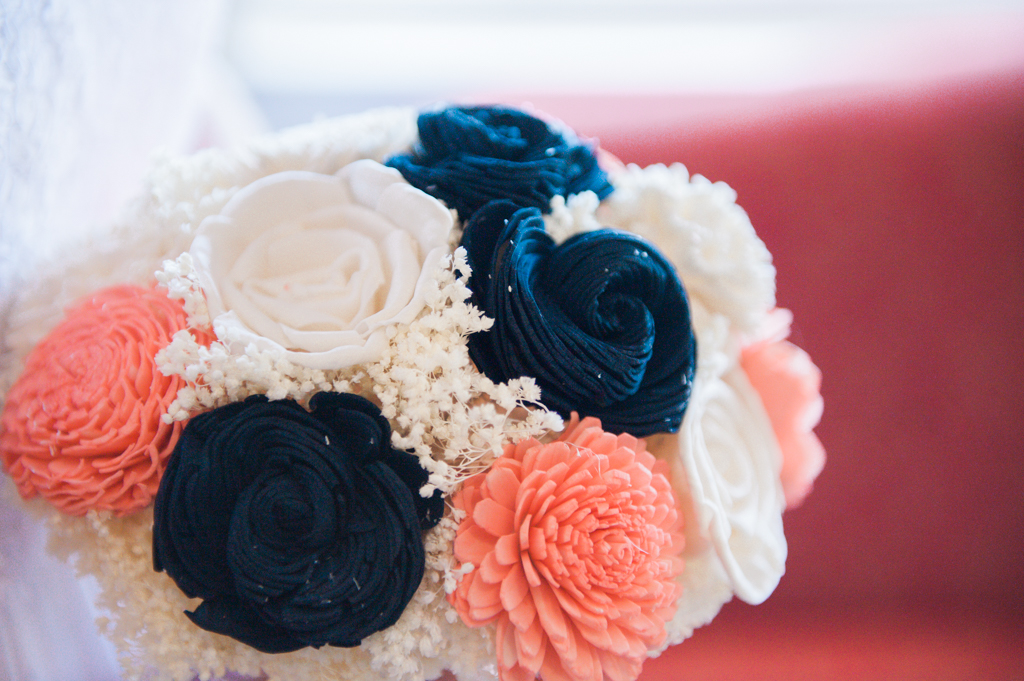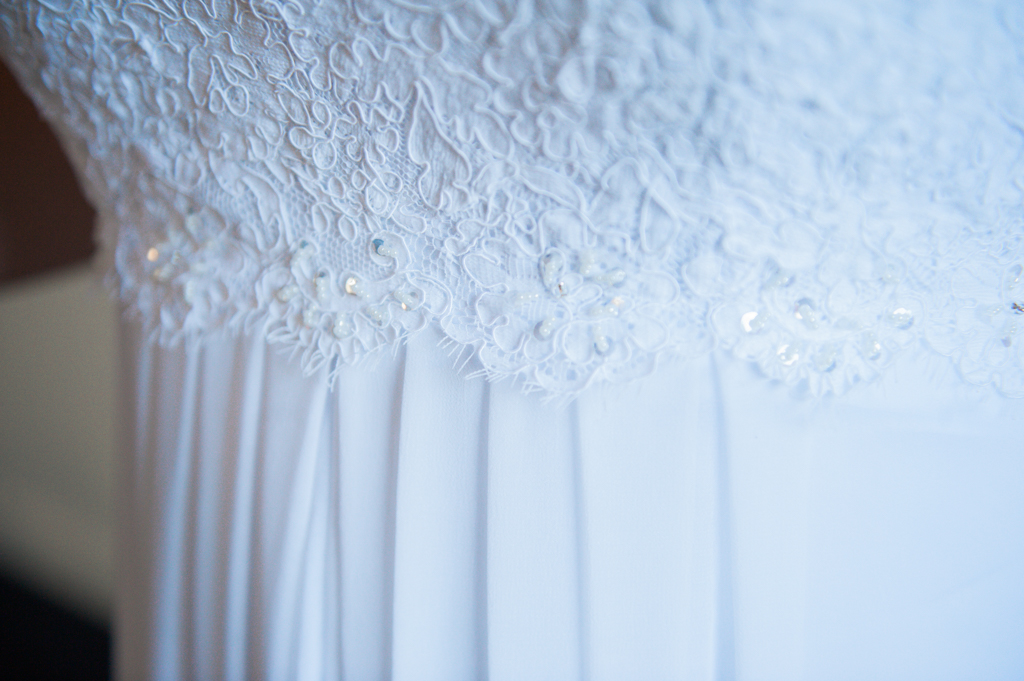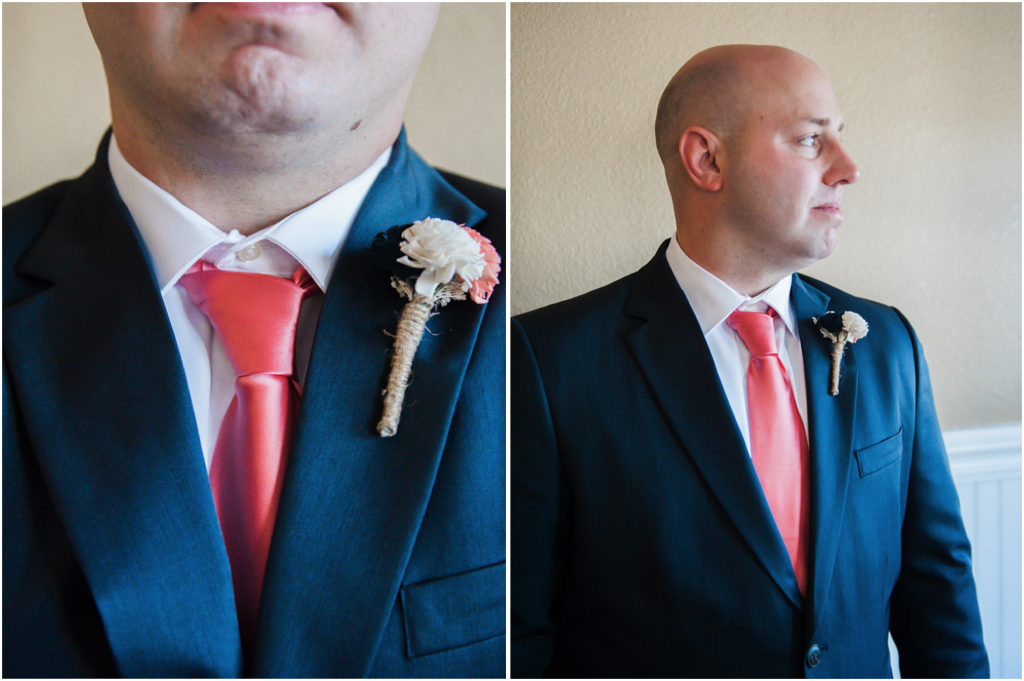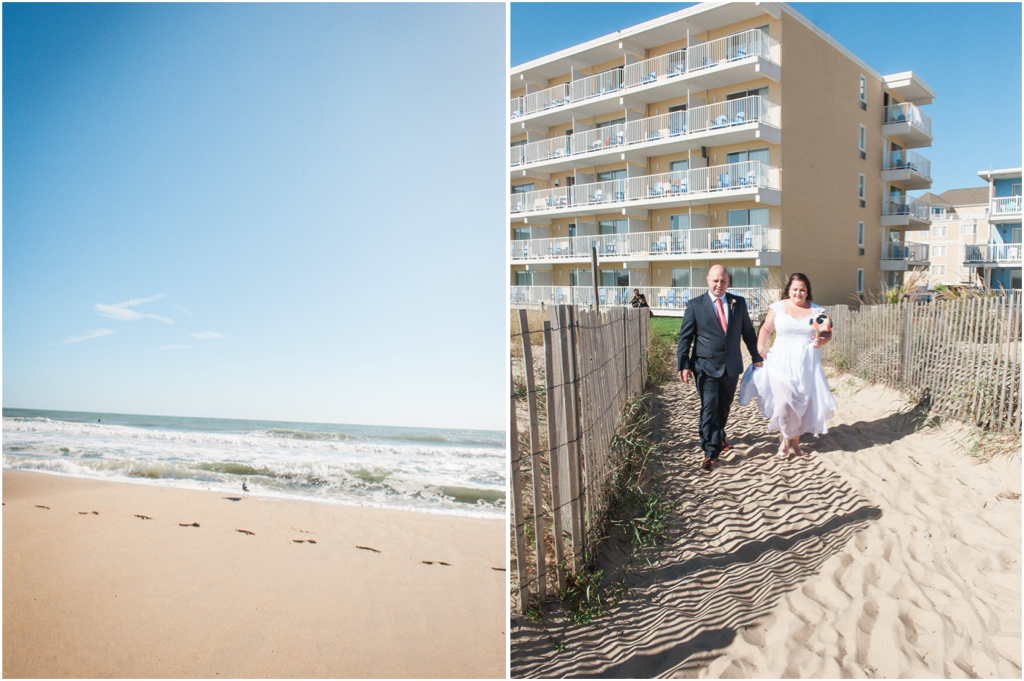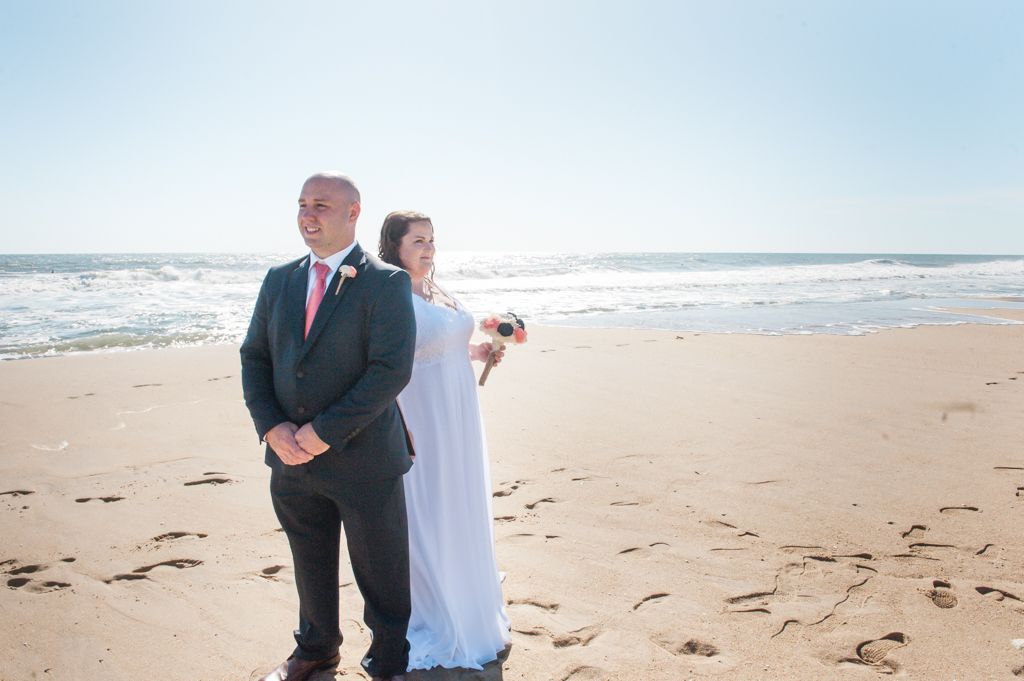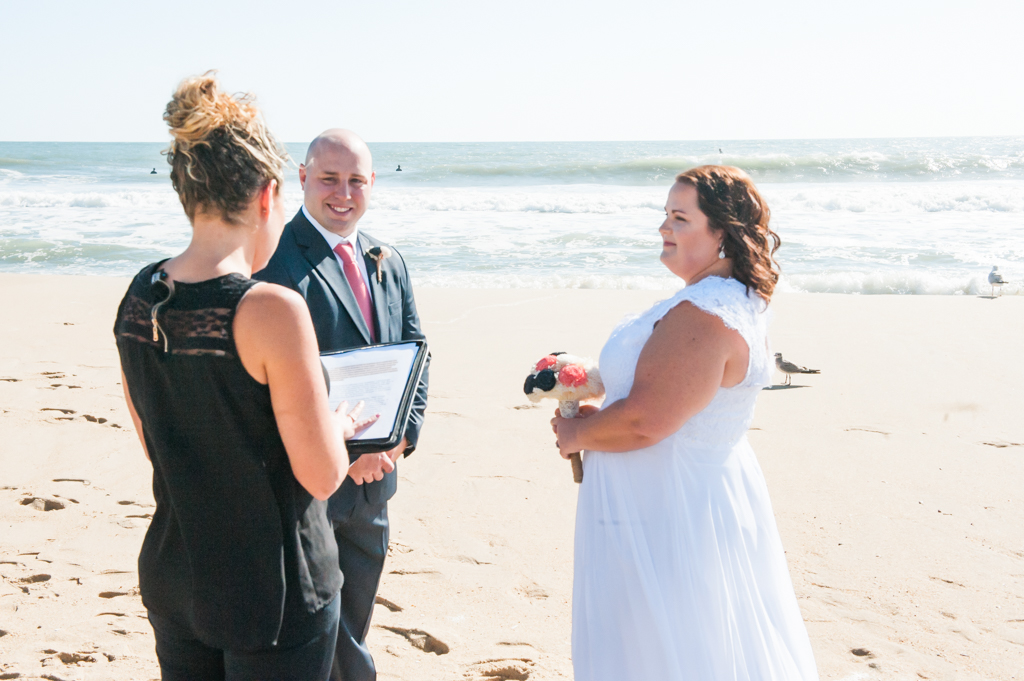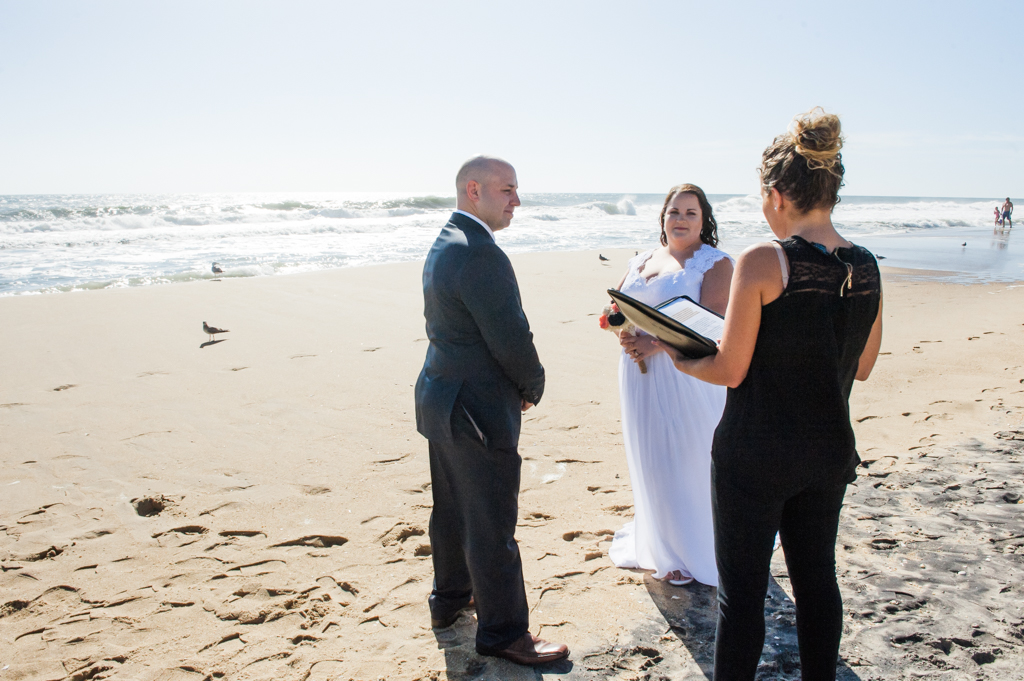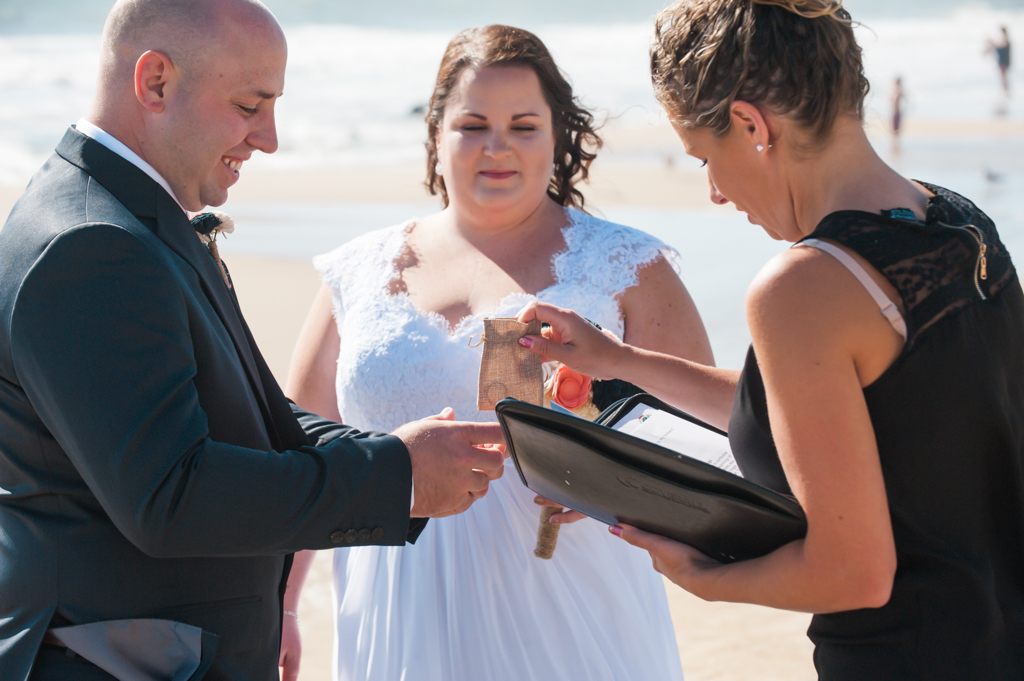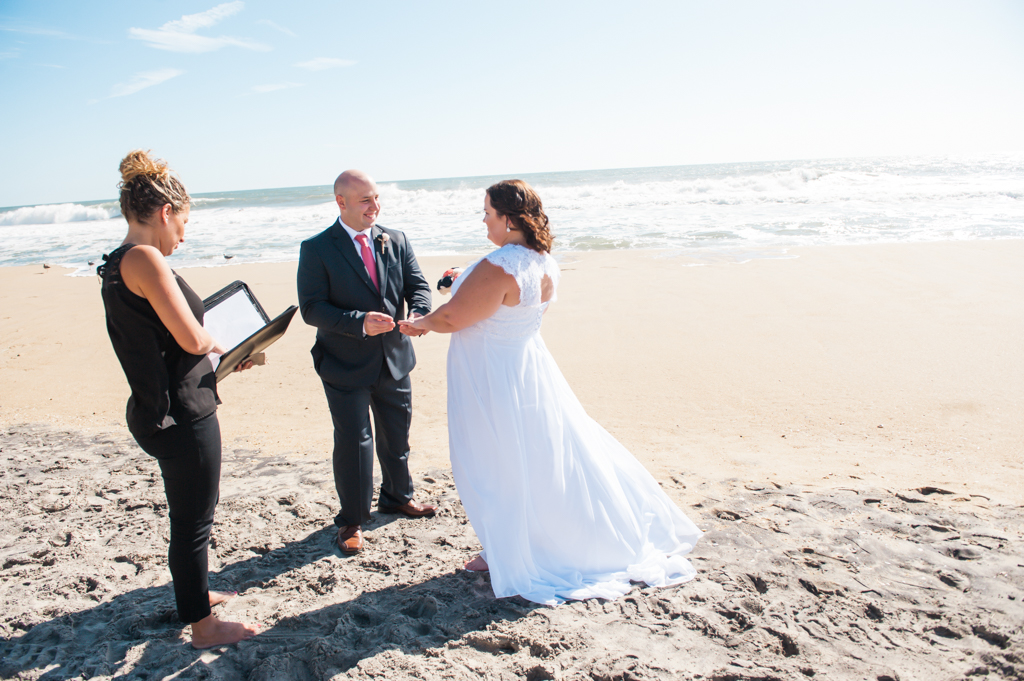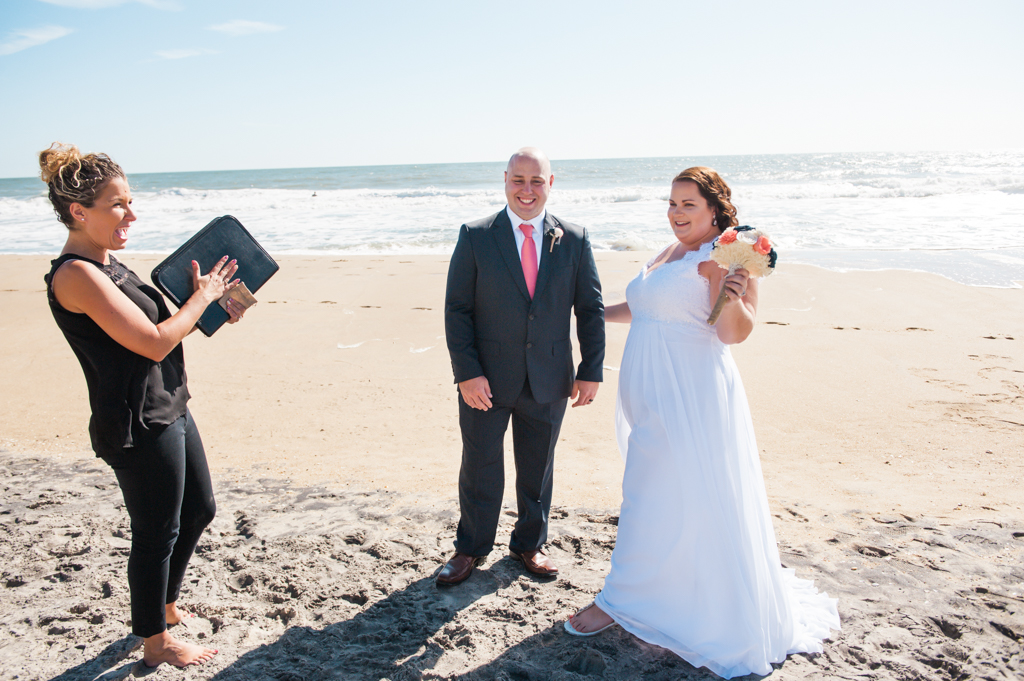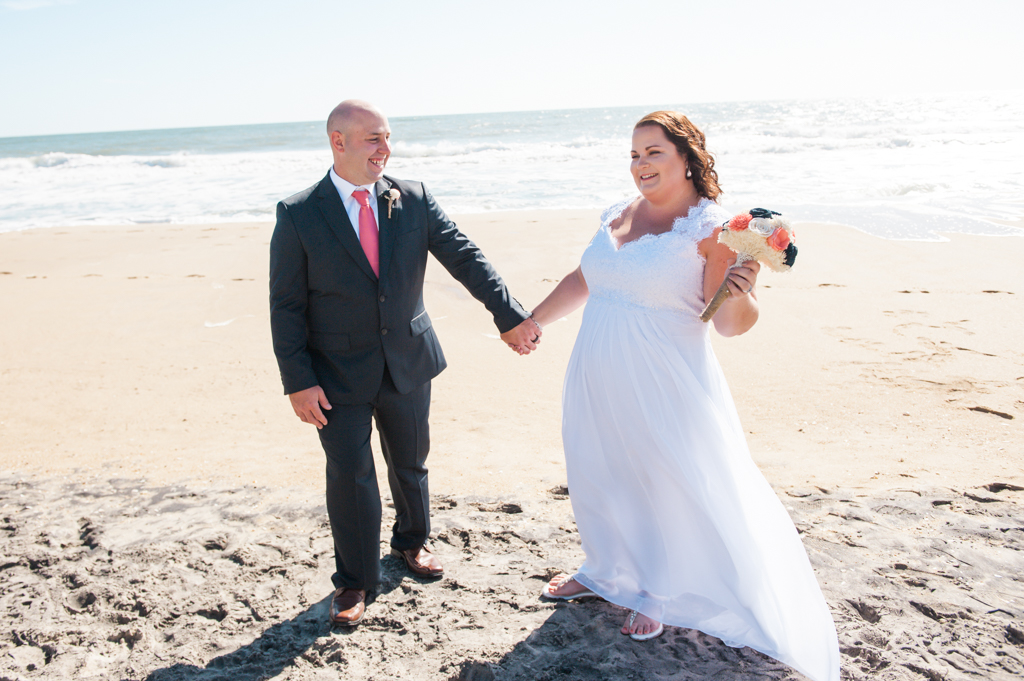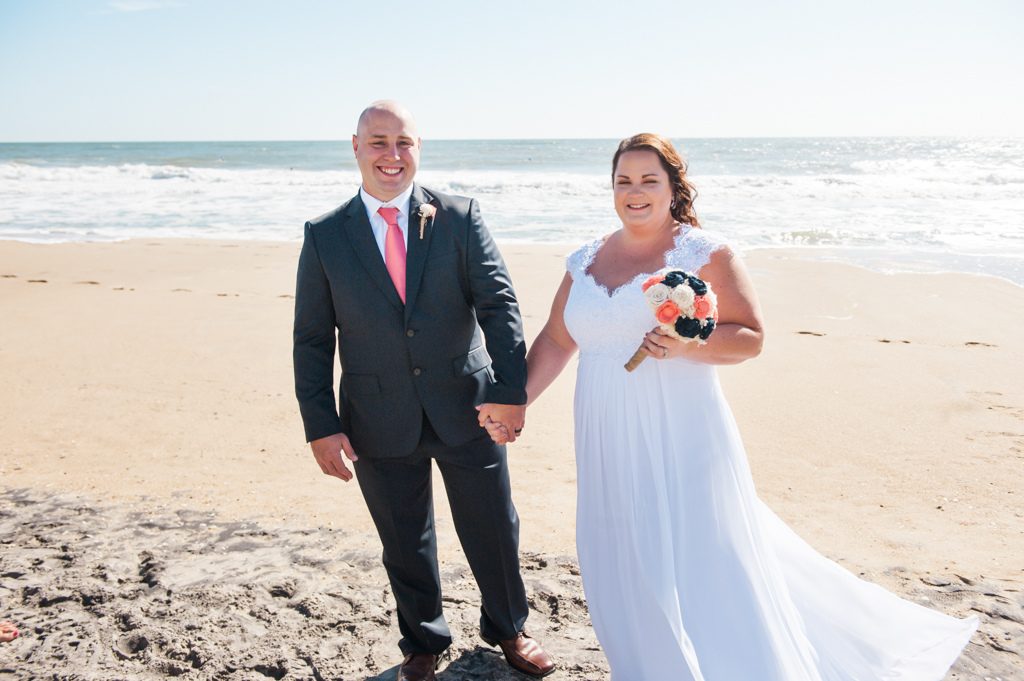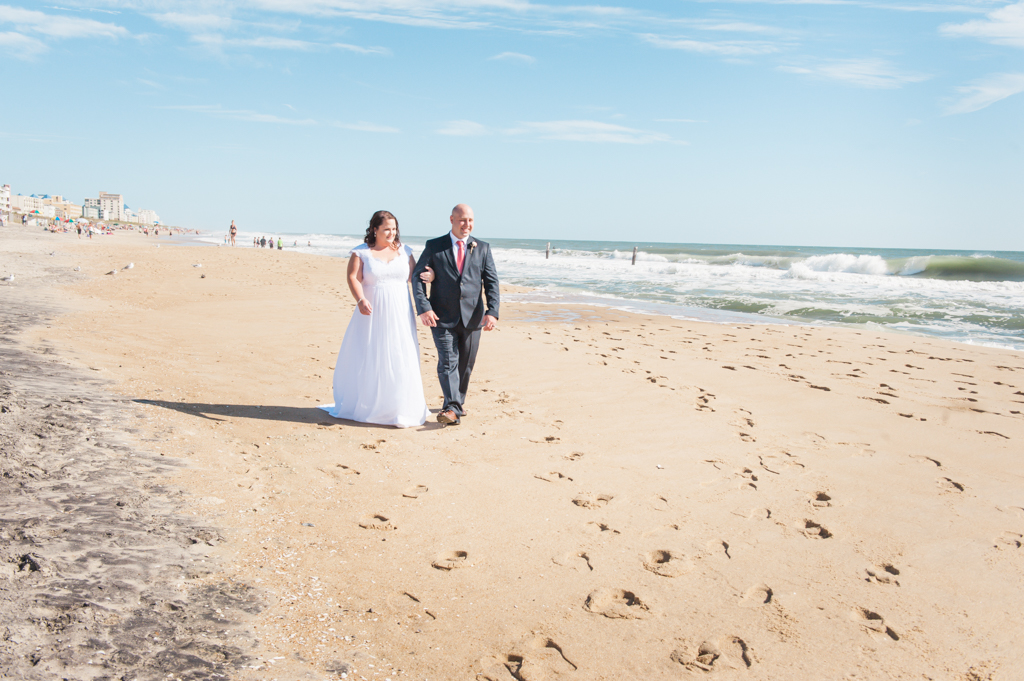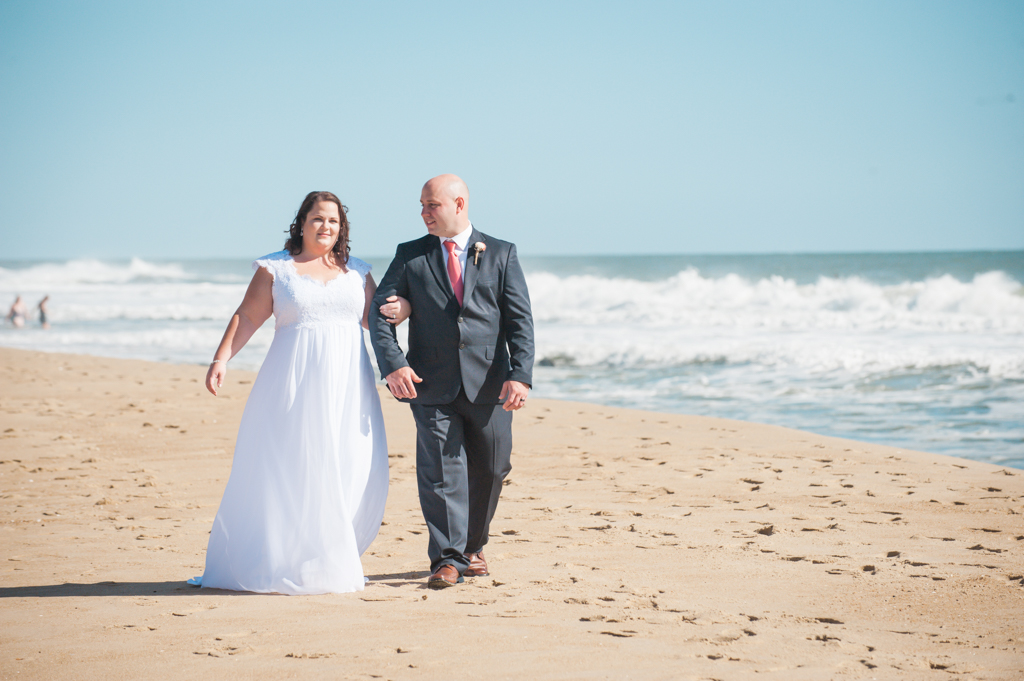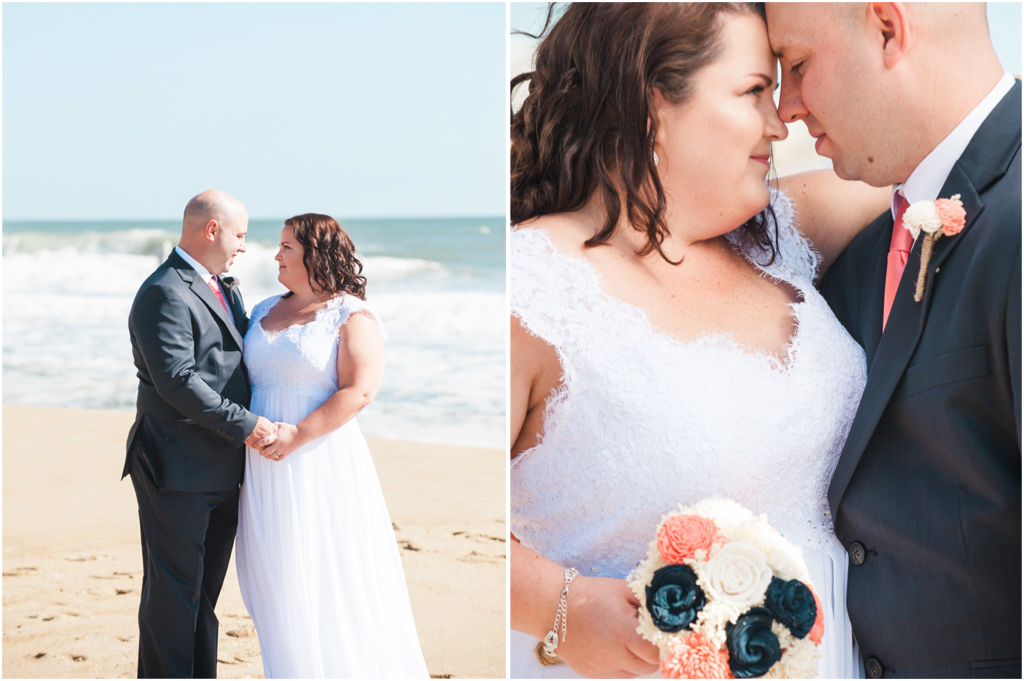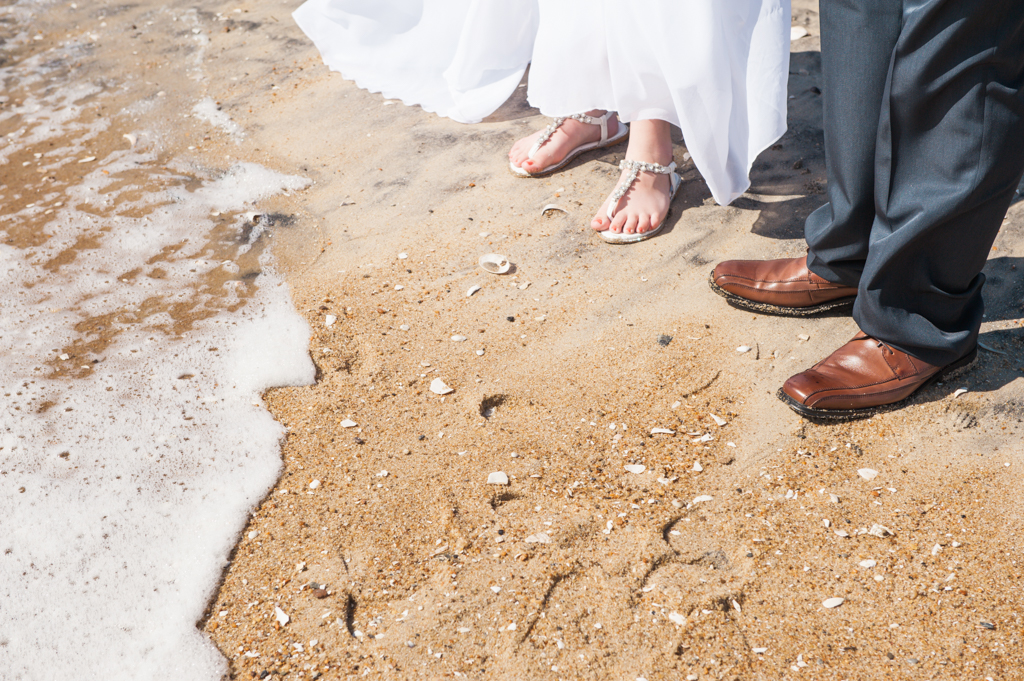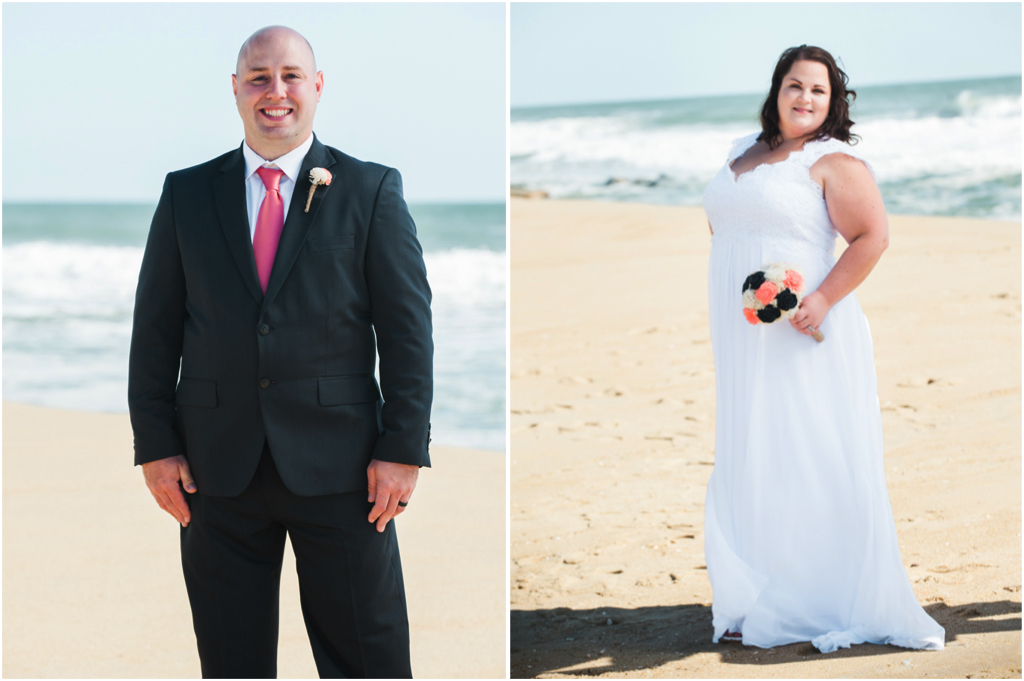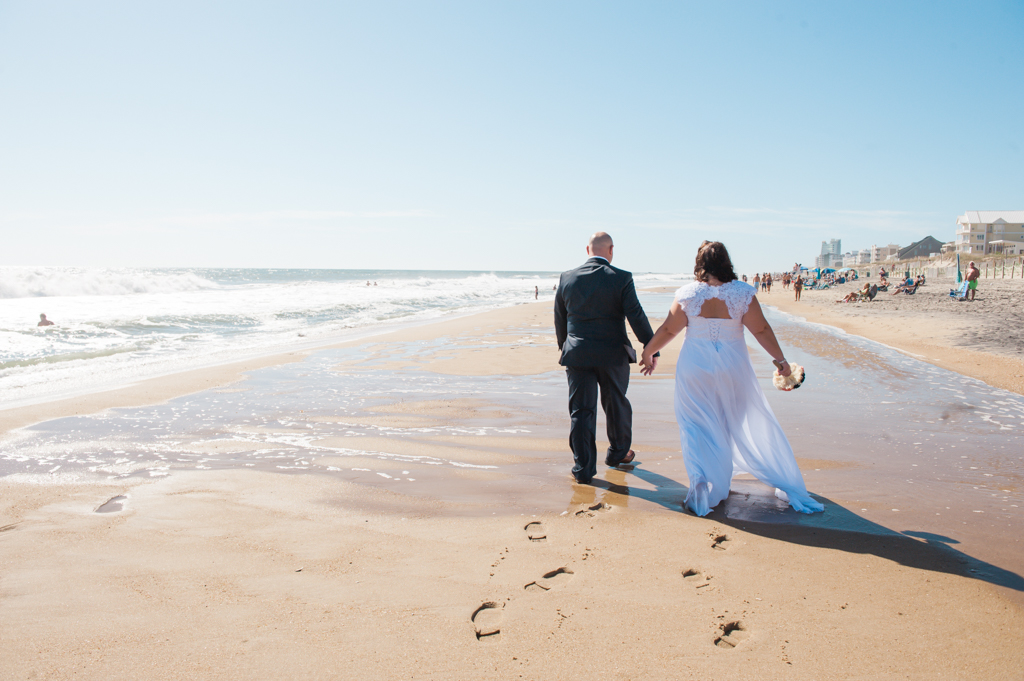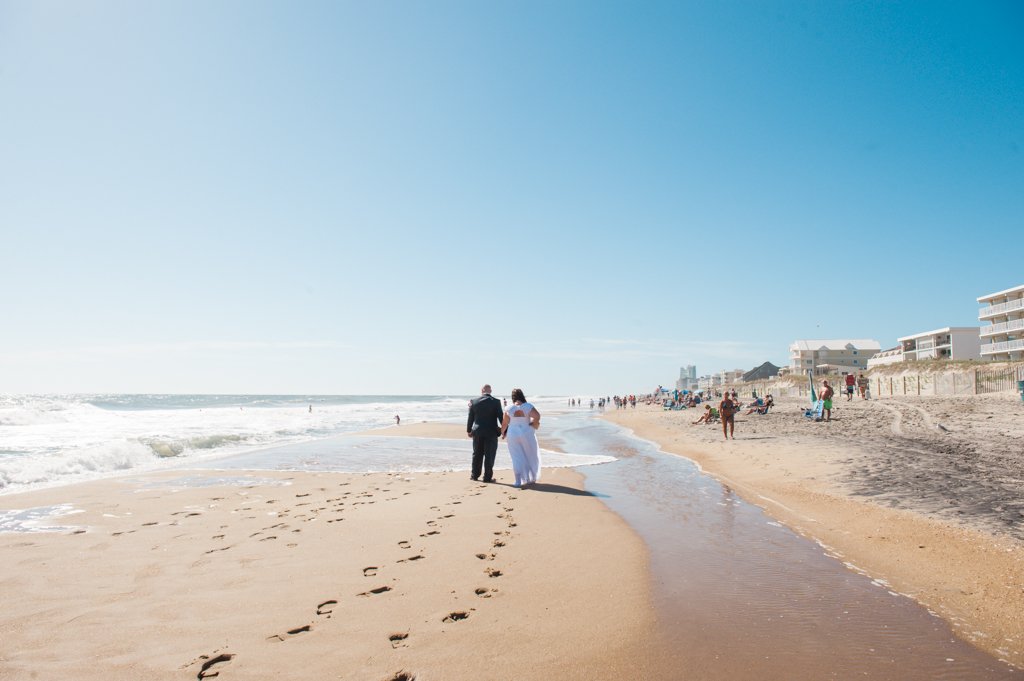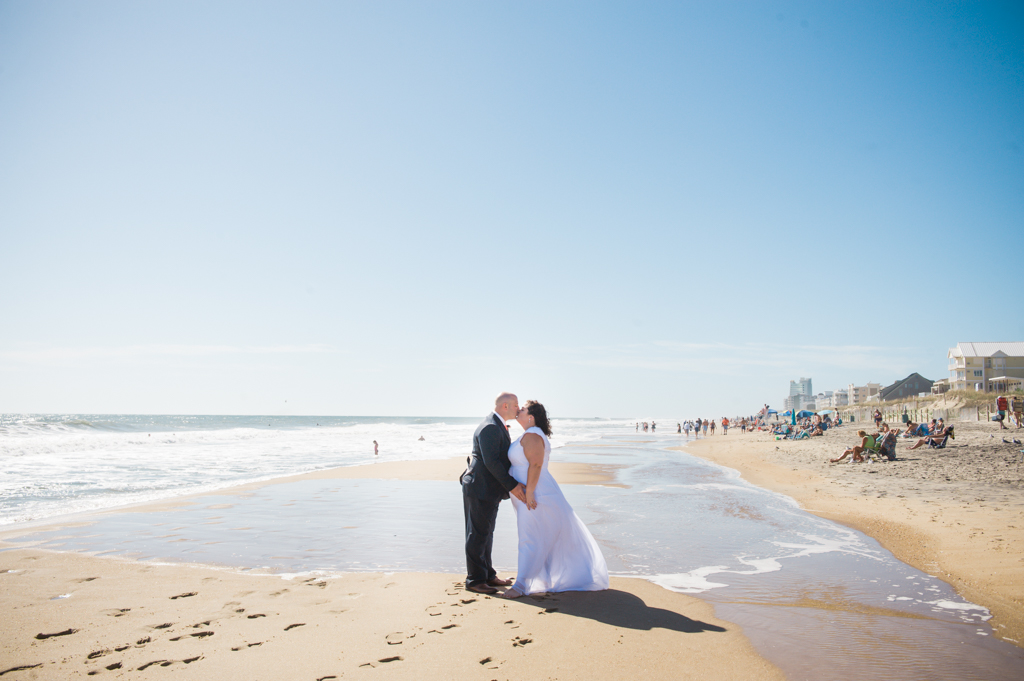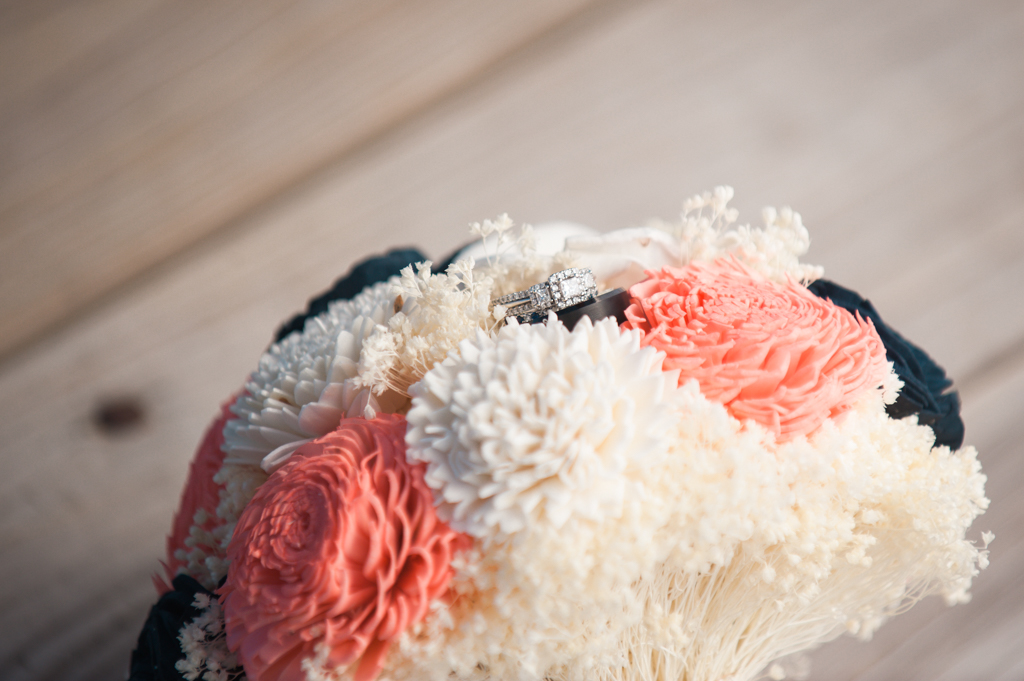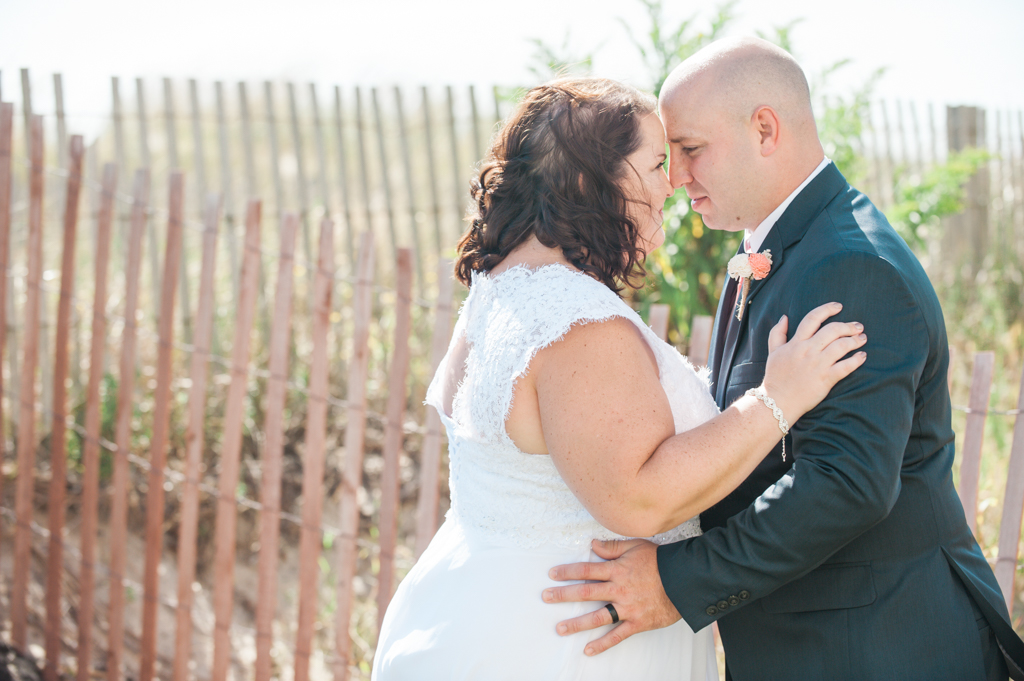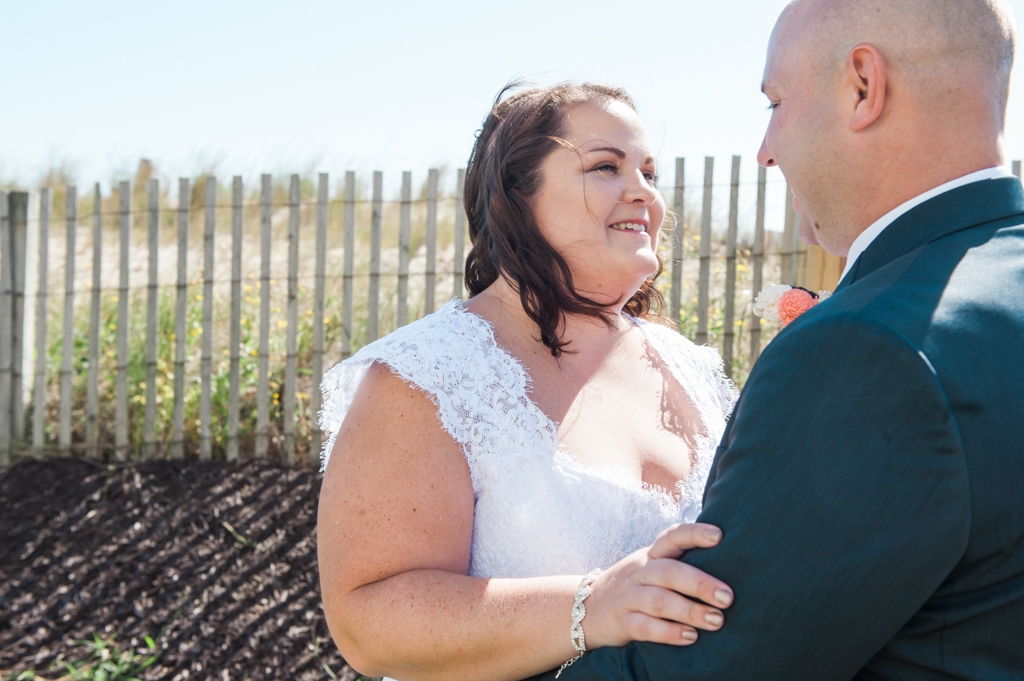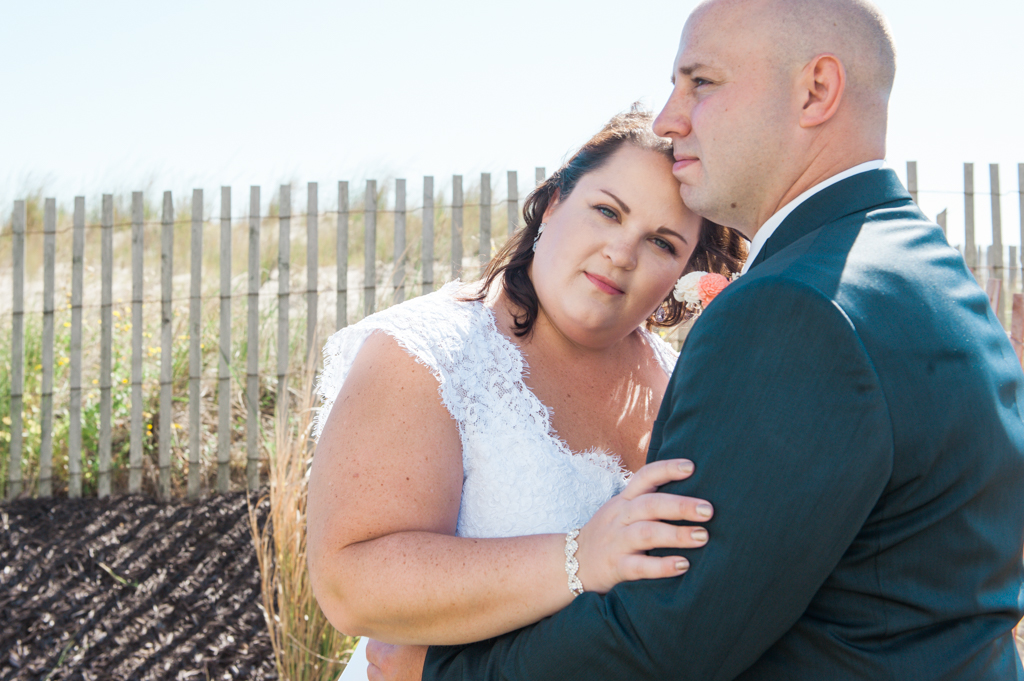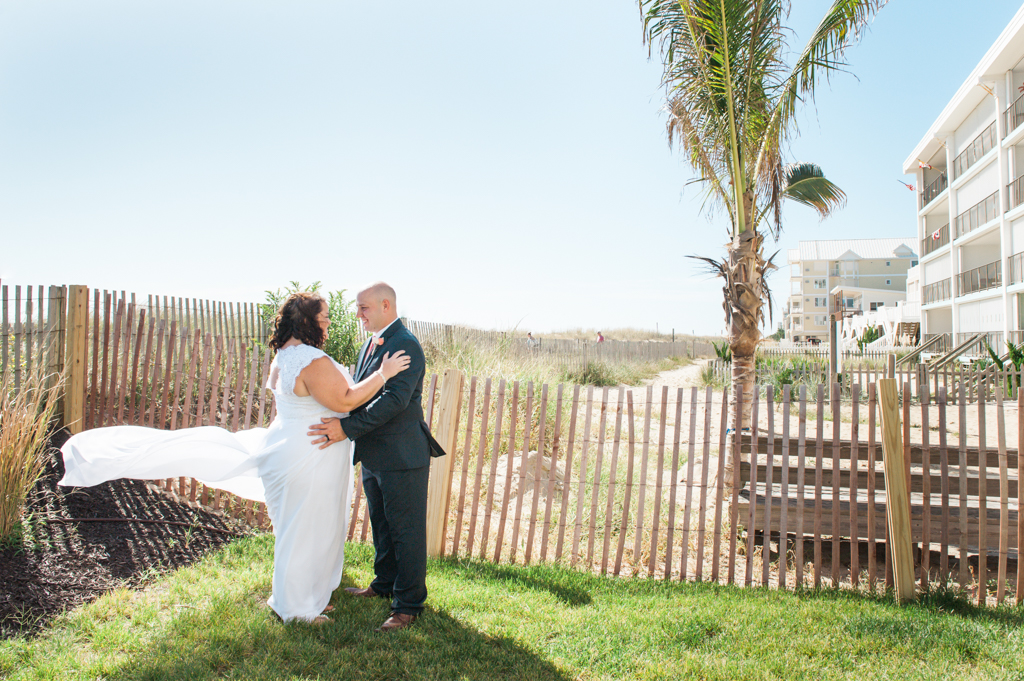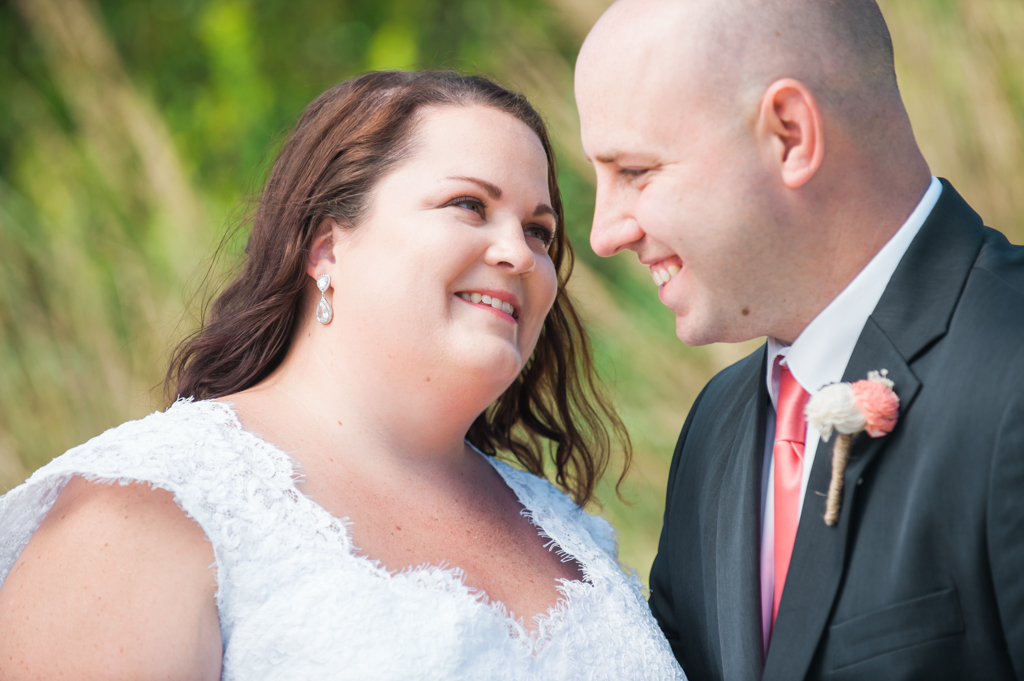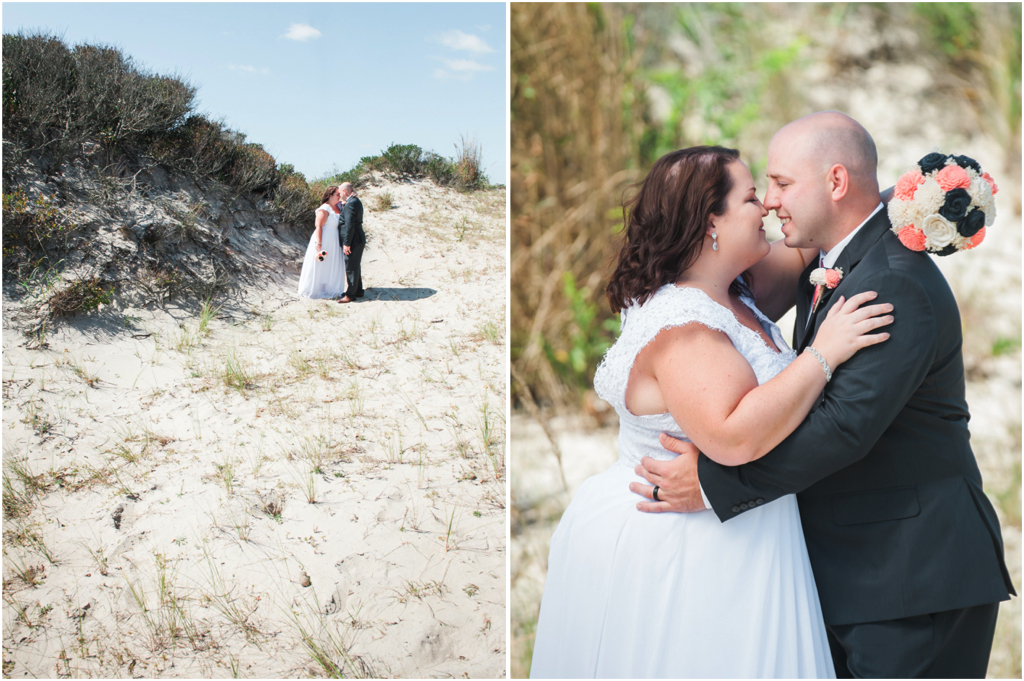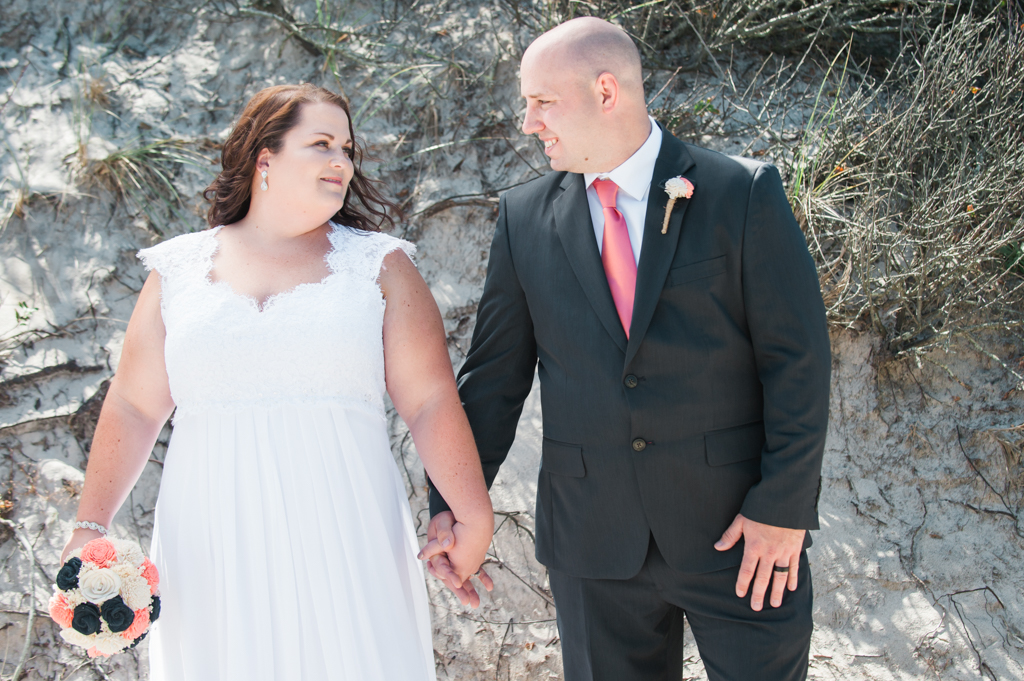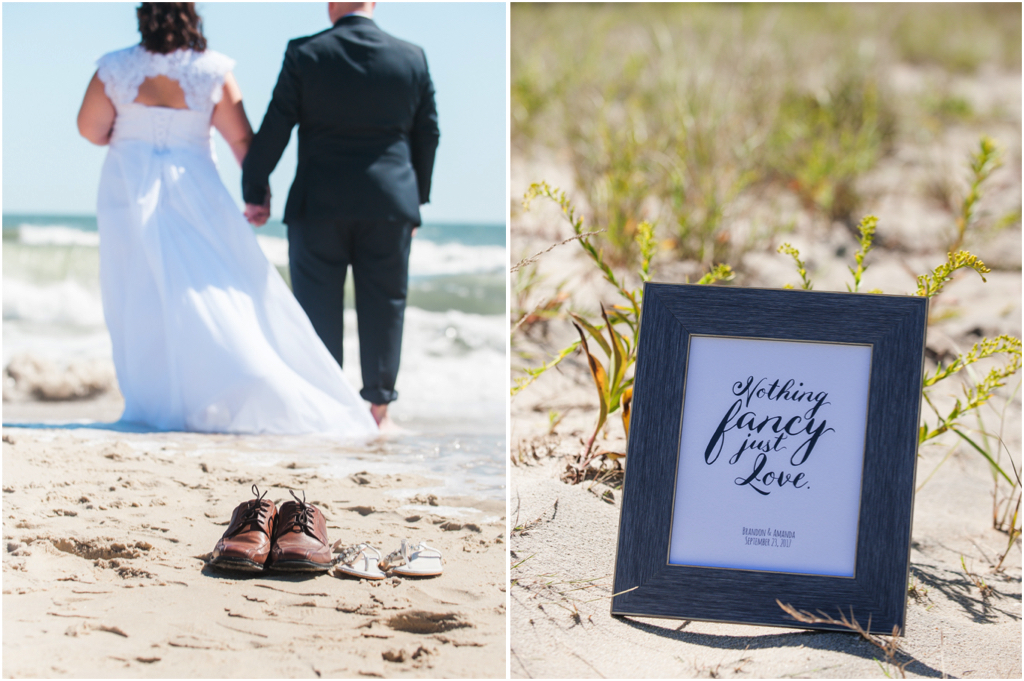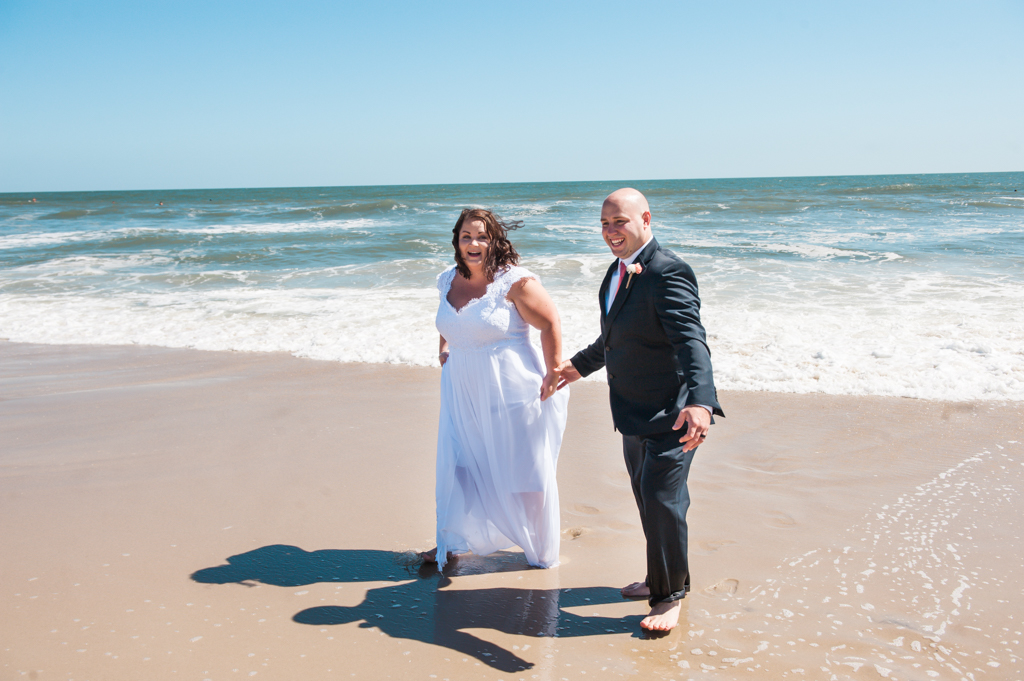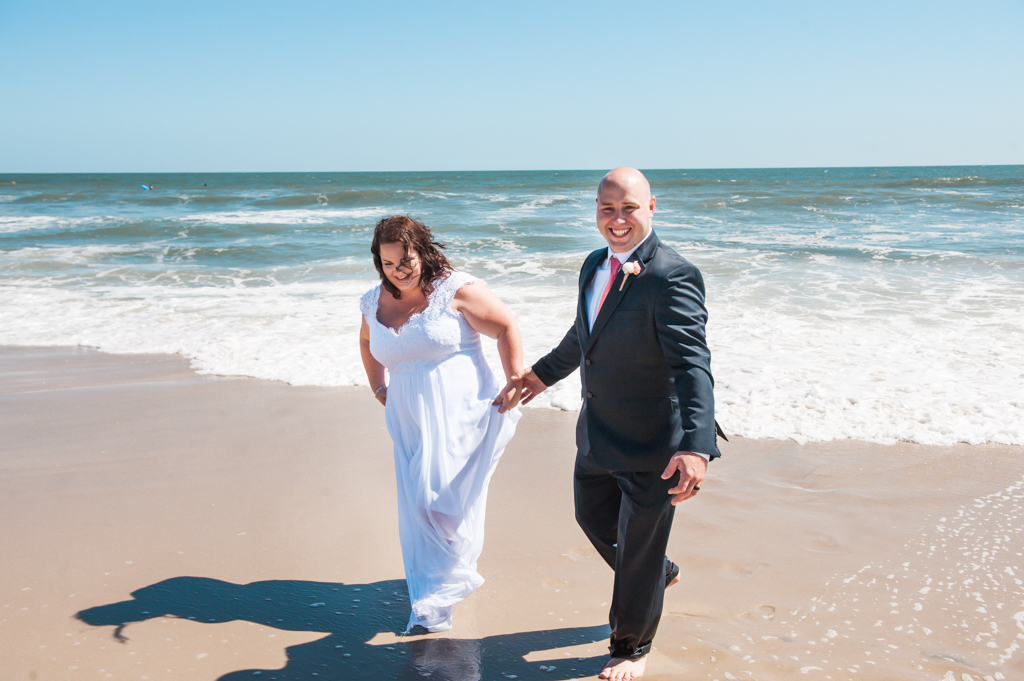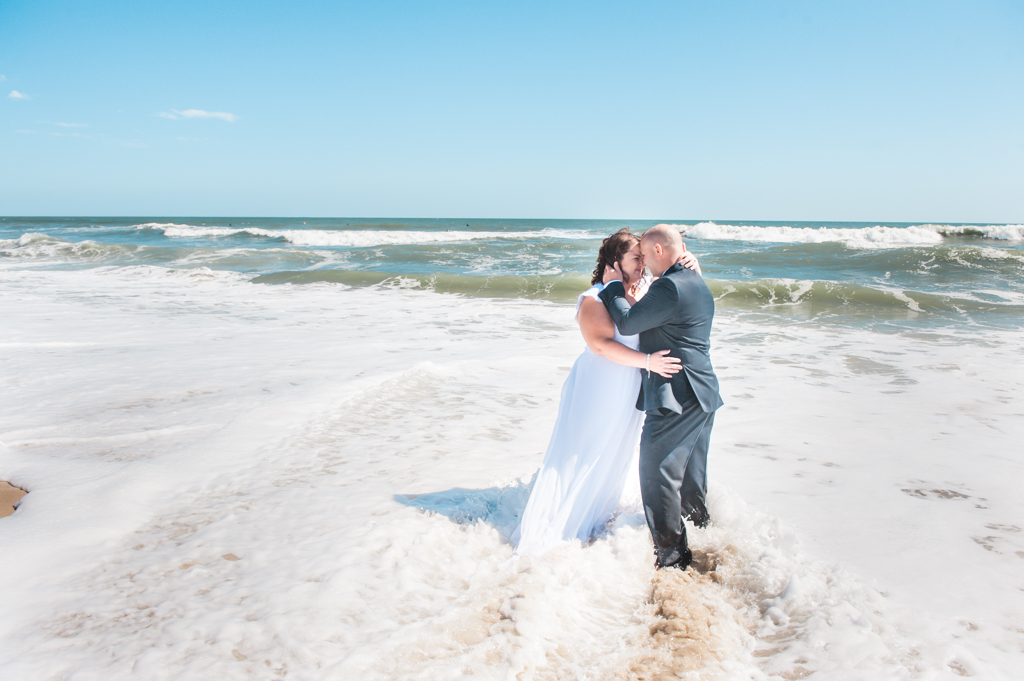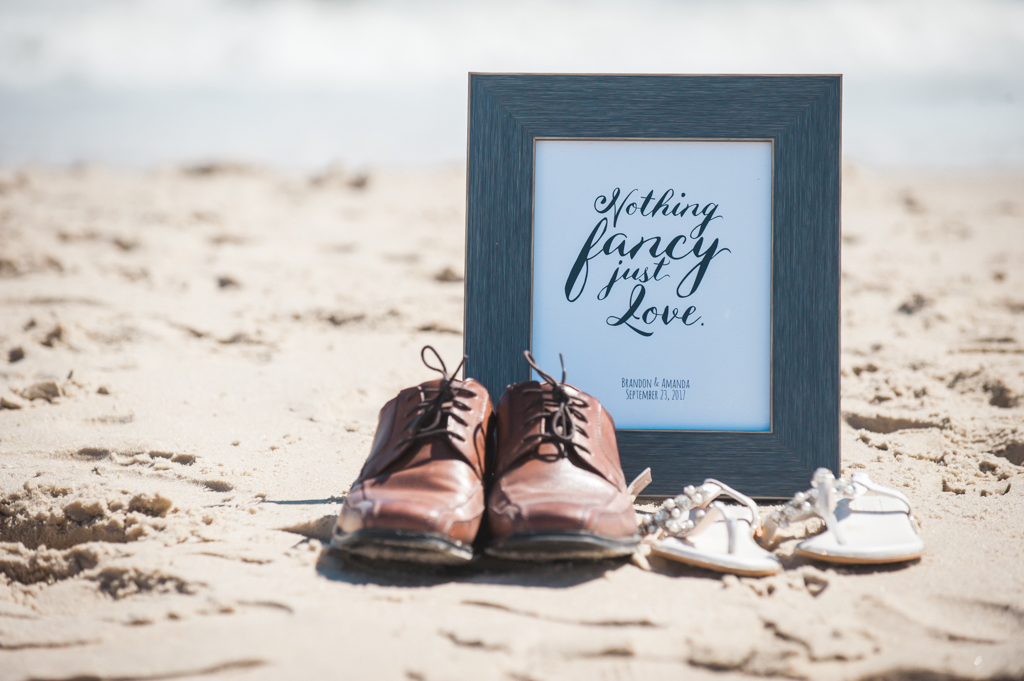 Amanda & Brandon's Ocean City Beach Elopement
Vendors:
To learn more about our wedding photography, engagement or portrait sessions visit our FAQ page. If you'd like to book a photo session with Love Charm Photo, please send us a message or call us at 301-848-0020. We'd love to chat with you! Thanks so much for visiting our site!
All Photos Copyright © Love Charm Photo. All Rights Reserved.