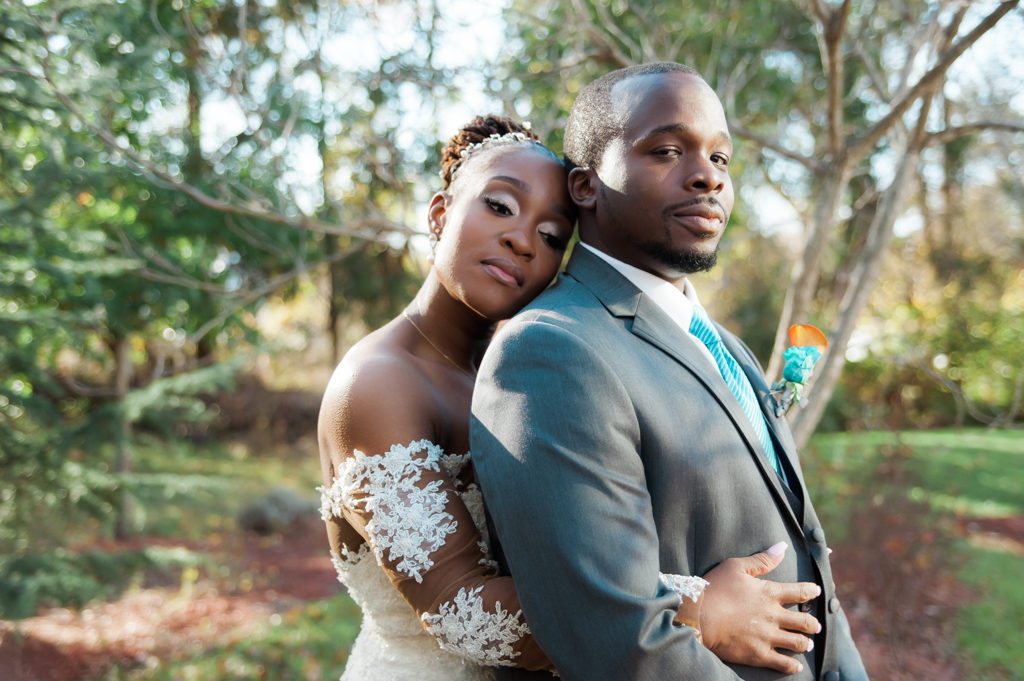 How about an American Nigerian Wedding? What a mix! This couldn't get any better! Definitely one of the top weddings in terms of attitude, fun and joy! Filled with non stop laughs- we loved every single minute of it! 
When we first spoke with Udim, she was excited and overwhelmed about her upcoming wedding day. As with most cultural weddings, she had to be very sensitive about the traditional expectations for their wedding day.  However, she still wanted her dream white dress wedding. Paired with gorgeous accessories (did you see those Jimmy Choo shoes?!), Udim's natural beauty was purely stunning. 
Udim and Adam decided that the celebration would honor bringing their two lives together and fuse their cultural influences. Here is a snippet of their wedding story. 
Their ceremony took place at Westphalia United Methodist Church and as it started you could feel the love and worship in the room. Following their beautiful traditional American Christian ceremony, we were able to pull the couple away for some classic Bride and Groom portraits. The sun shone through the trees like a ray of love casting the most elegant winter shadows. This beautiful couple just radiates pure joy and happiness.
The bride and groom did their outfit change and the party started all over again! Traditional native dress for the women: headpiece, wrap skirt, shawl, and blouse. The groom wore a pair of slacks, long flowing shirt and jacket, and a rounded box-like hat. Udim and Adam had a blowout traditional Nigerian entrance. A moderator directed the 'skit' where the groom is faced with some challenges before being allowed to claim his bride. 
 There were romantic touches throughout the event. From the flowers and paper, Udim's hair and lace dress, and of course, the worldly vibe of the traditional Nigerian wedding clothes and dancing. The people, the clothes, the awesome headdresses, the dancing, and the spraying money was all so lively and captivating.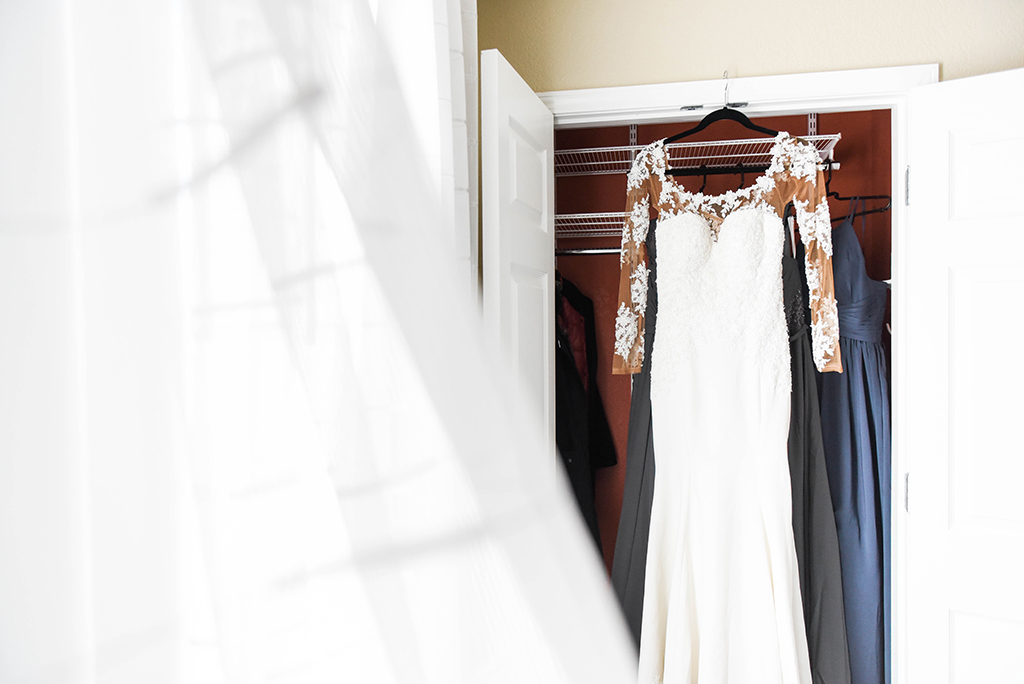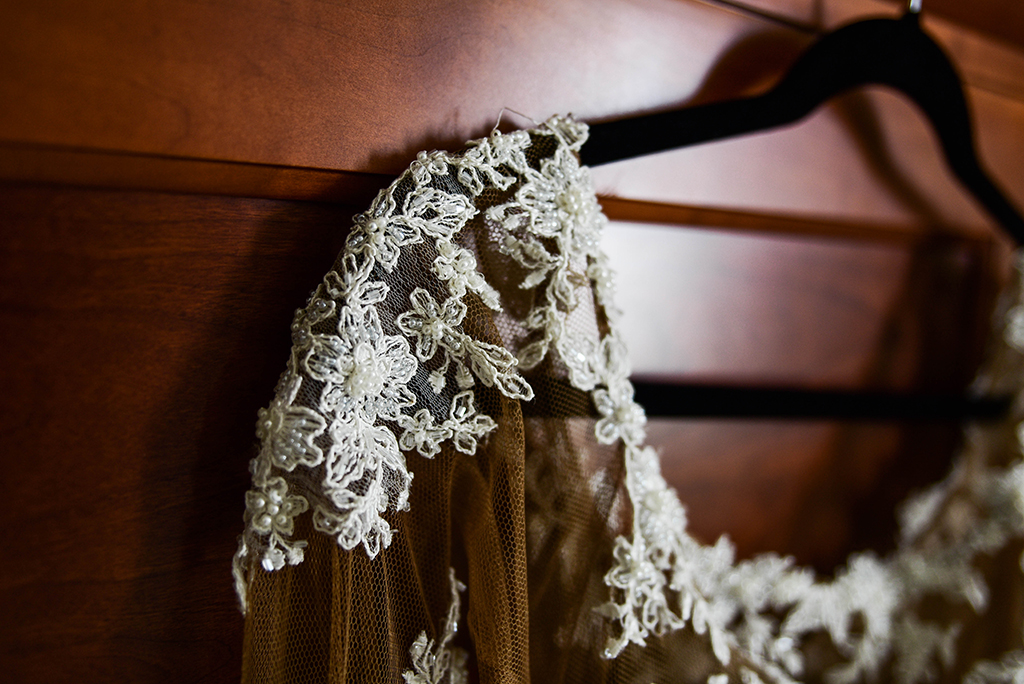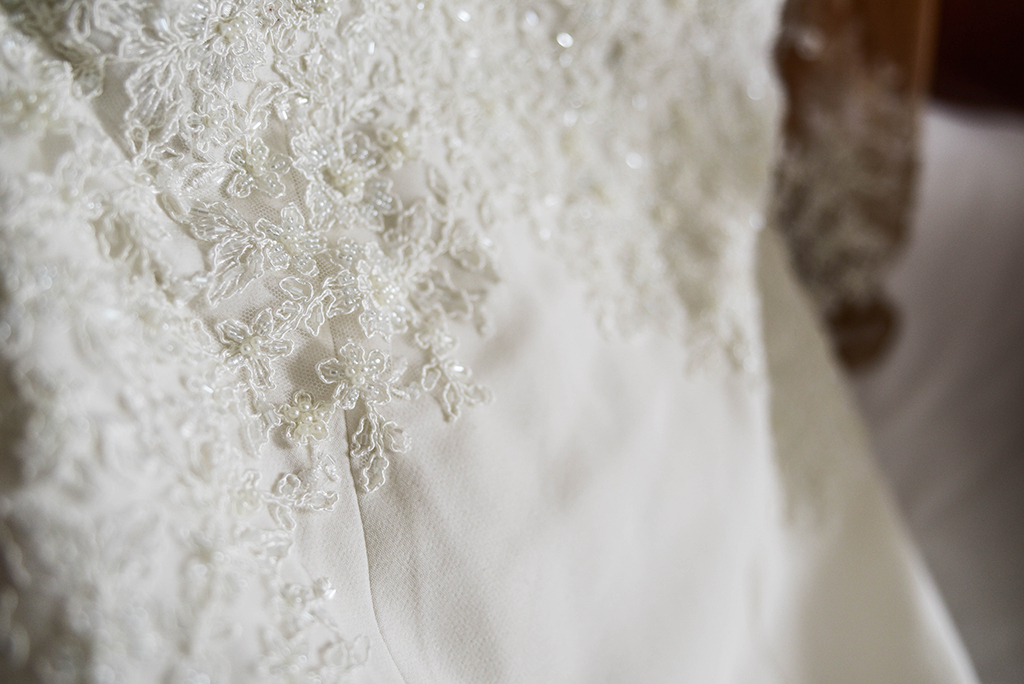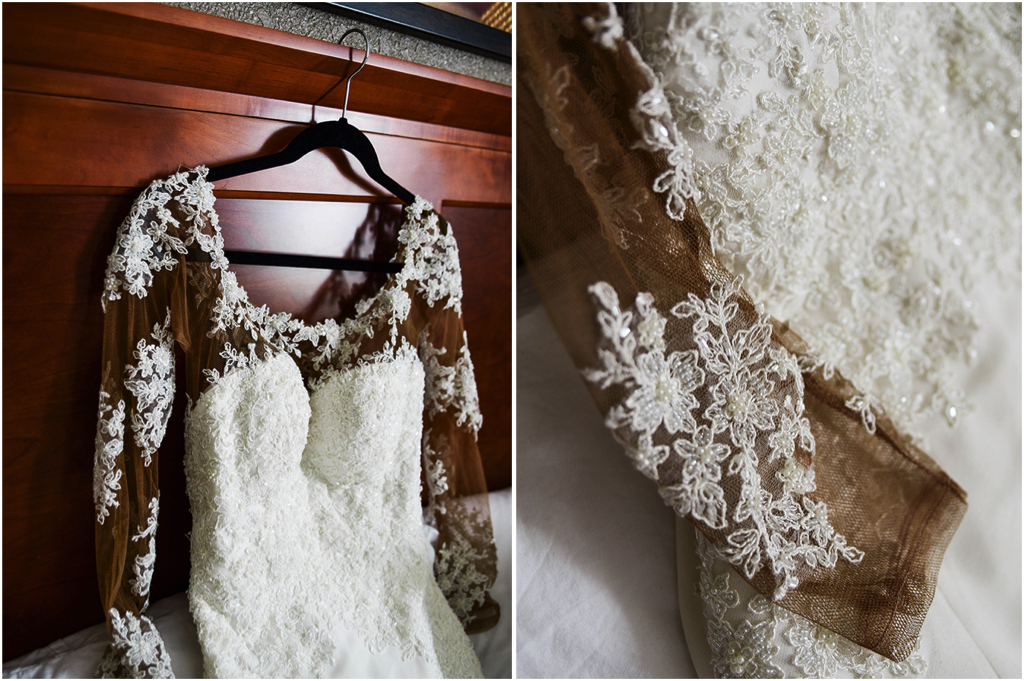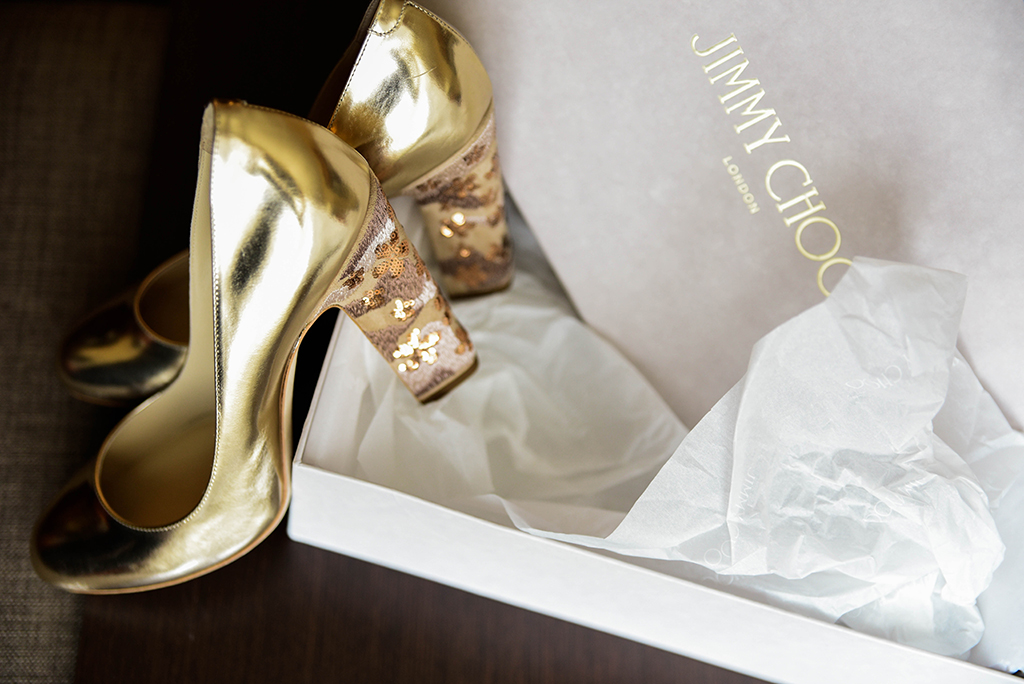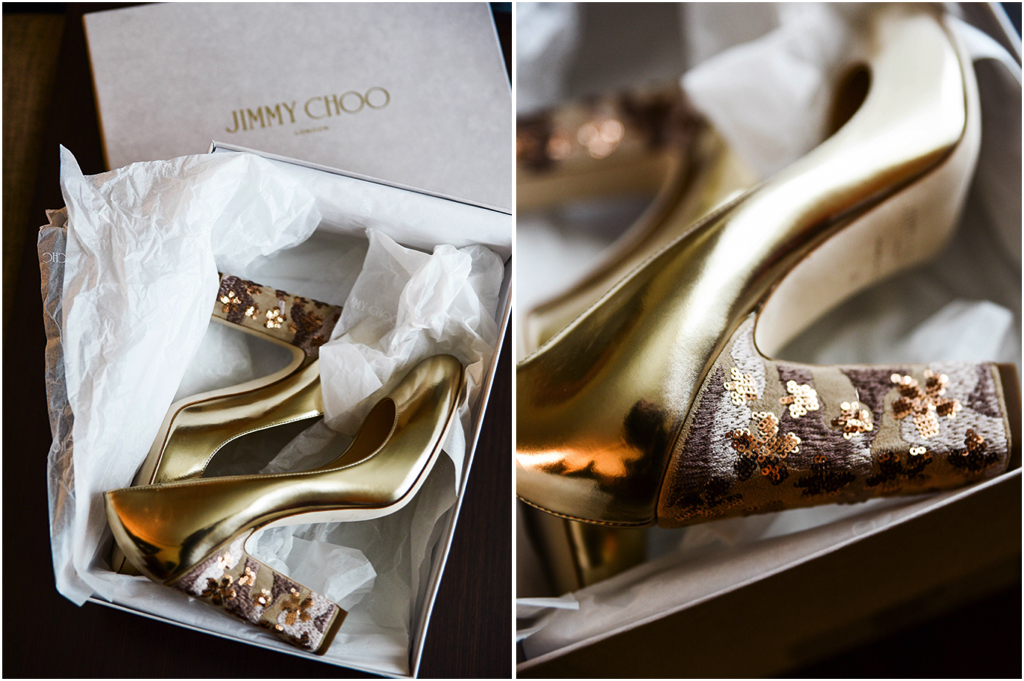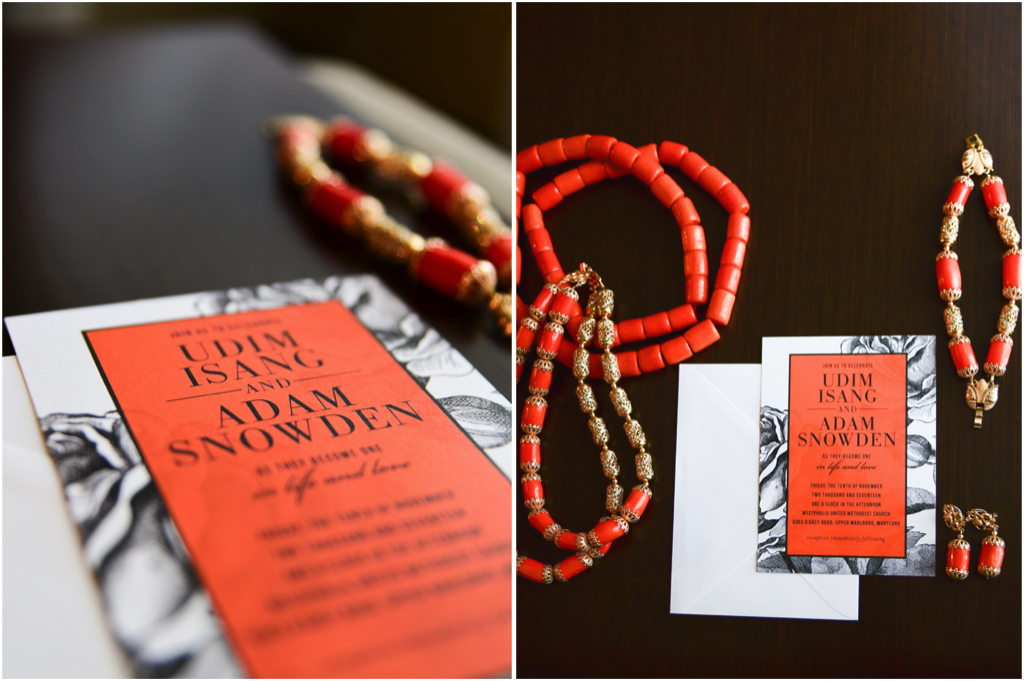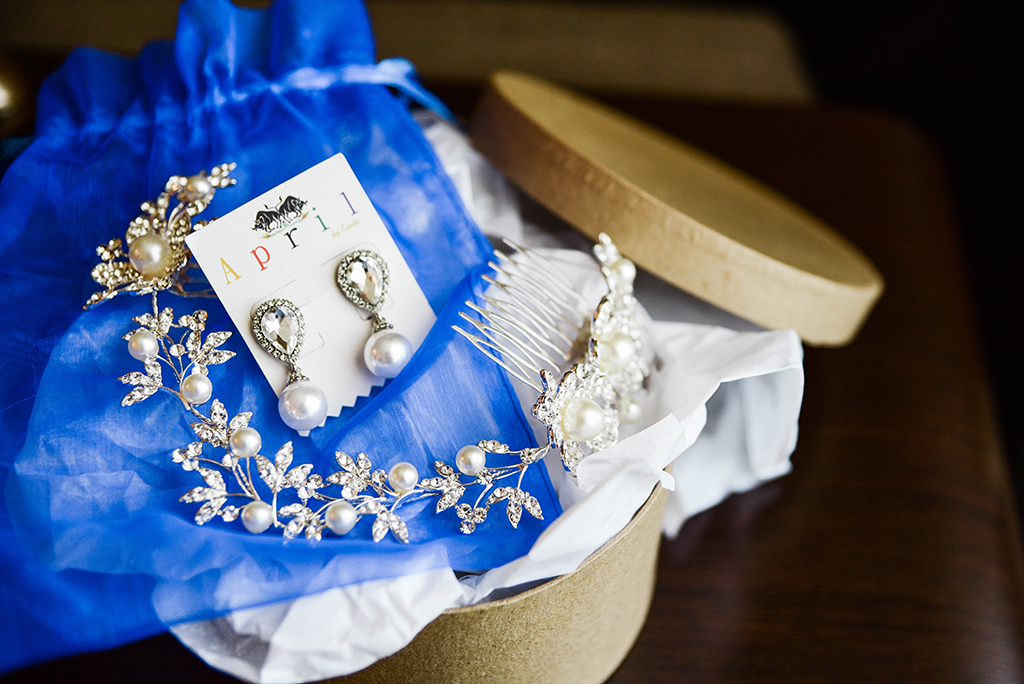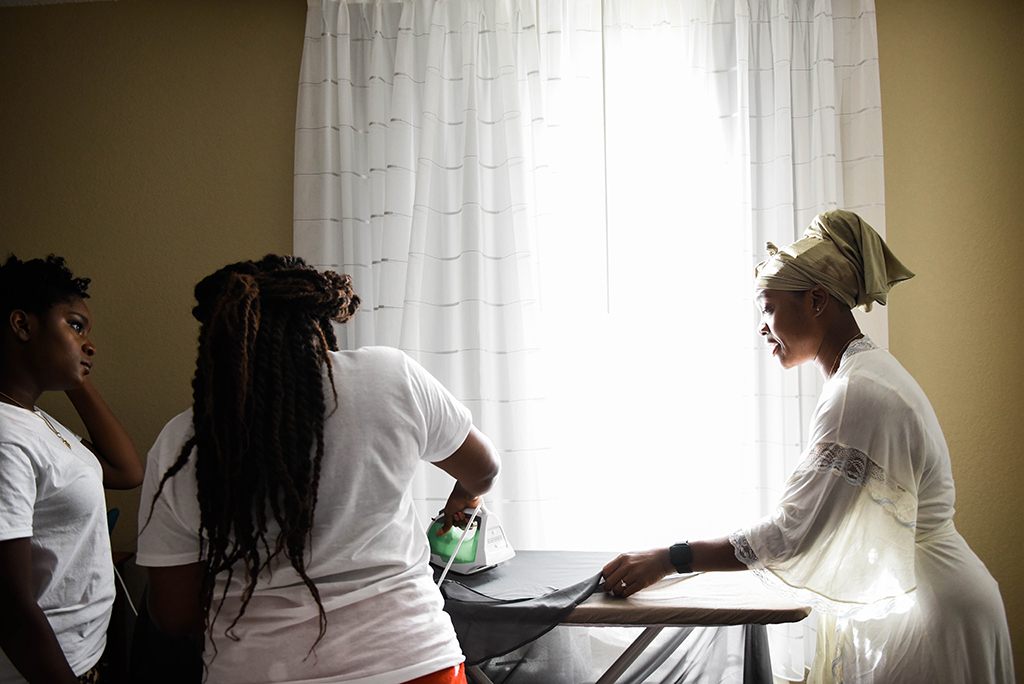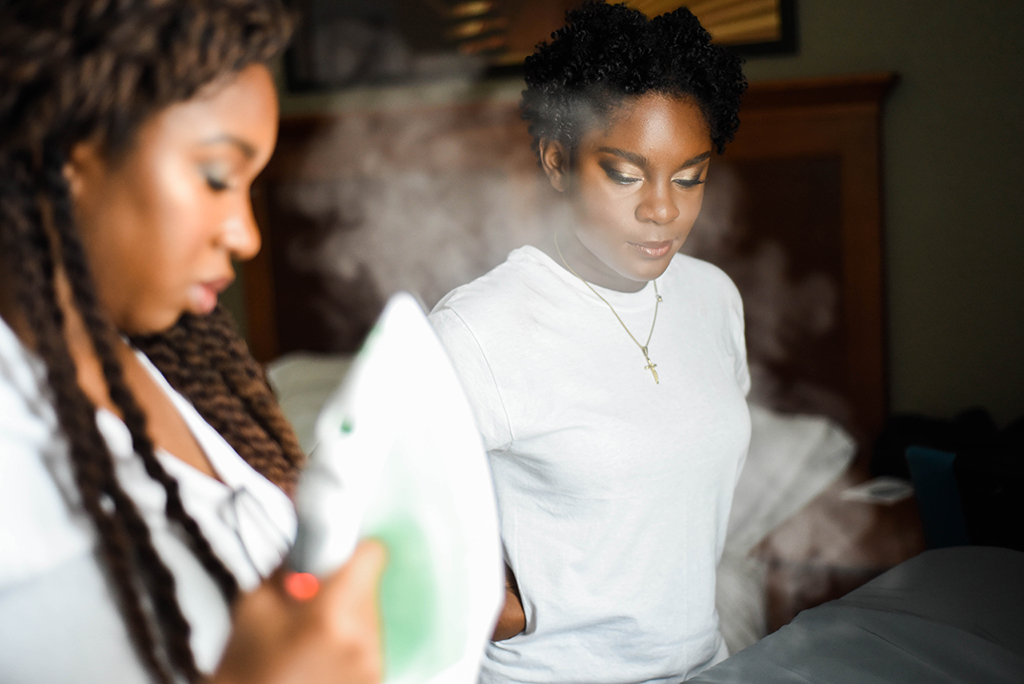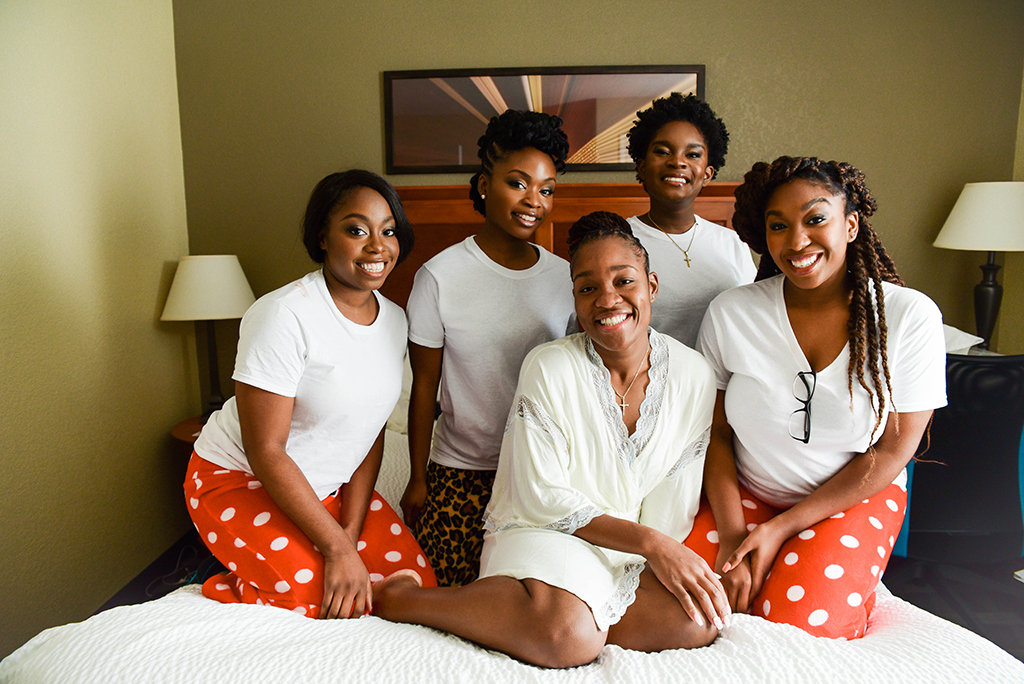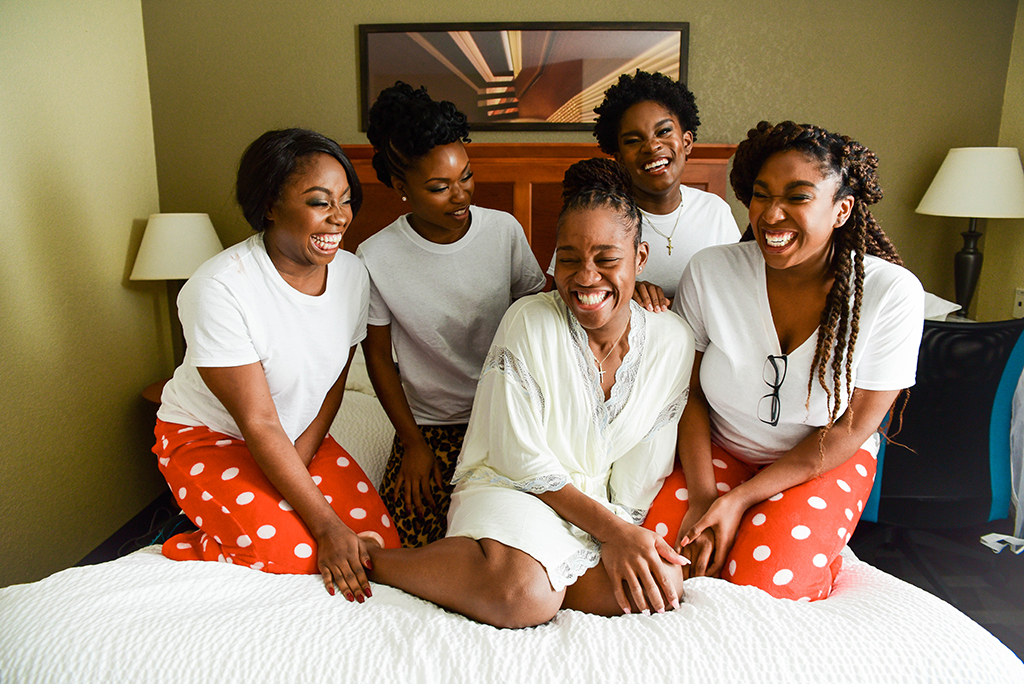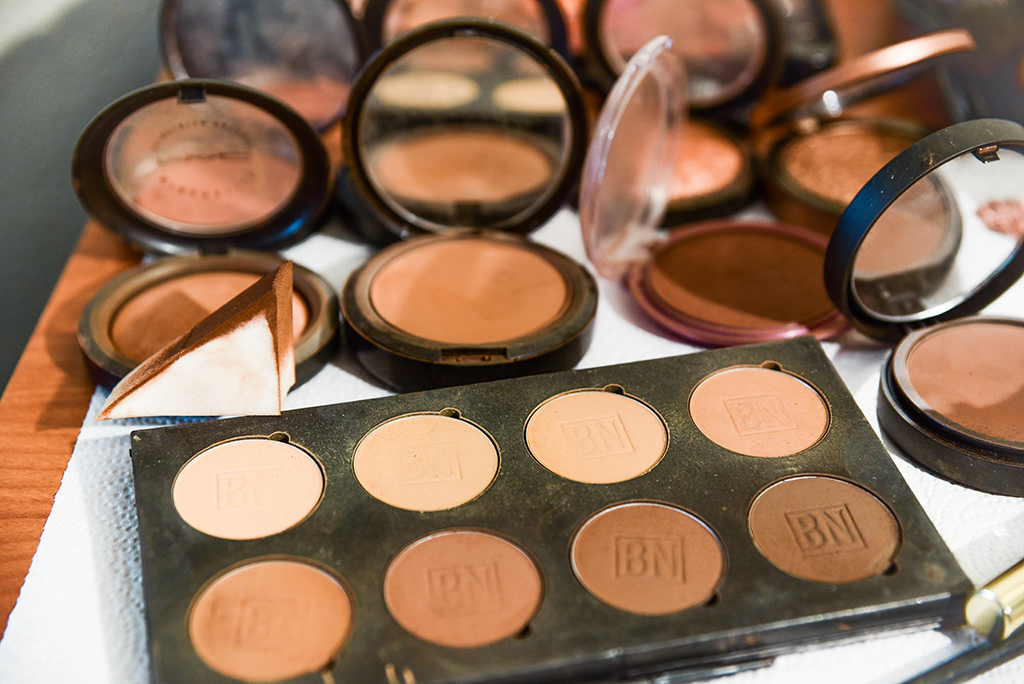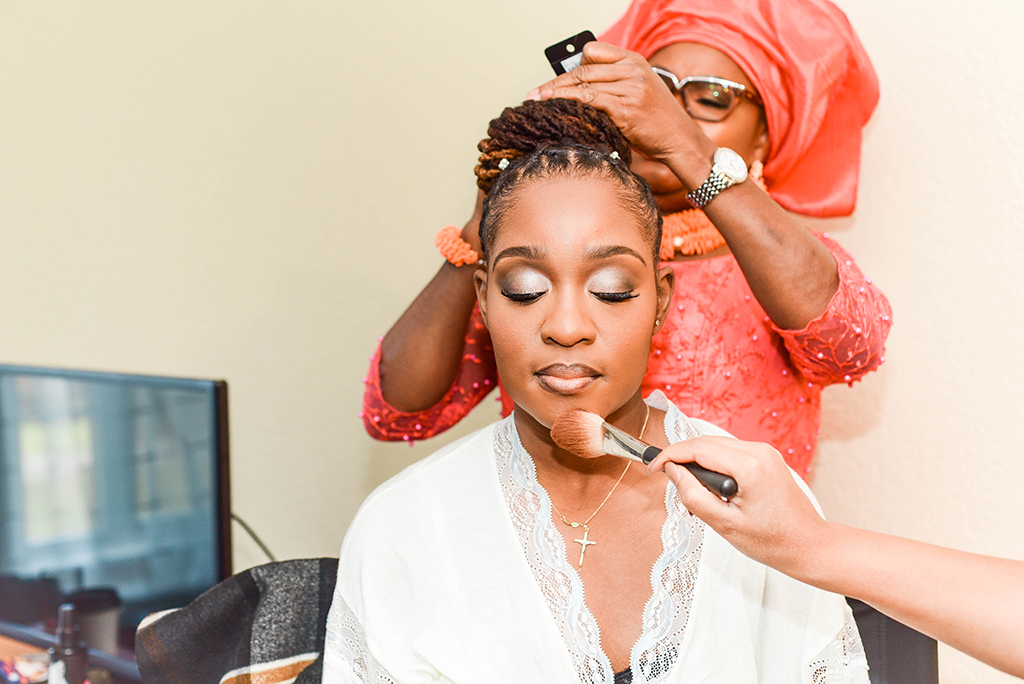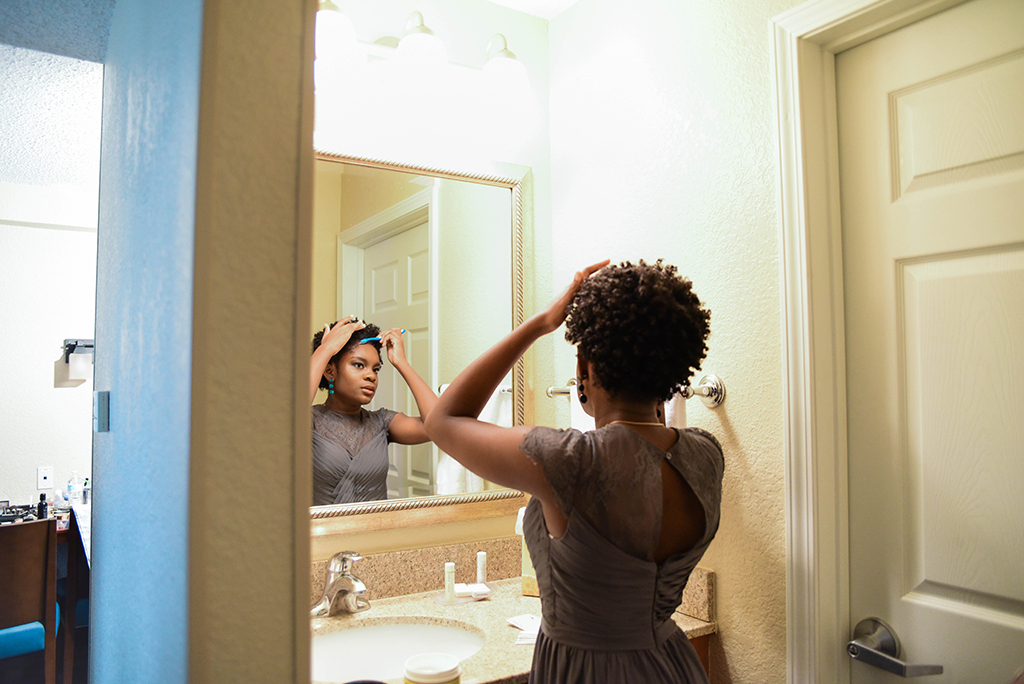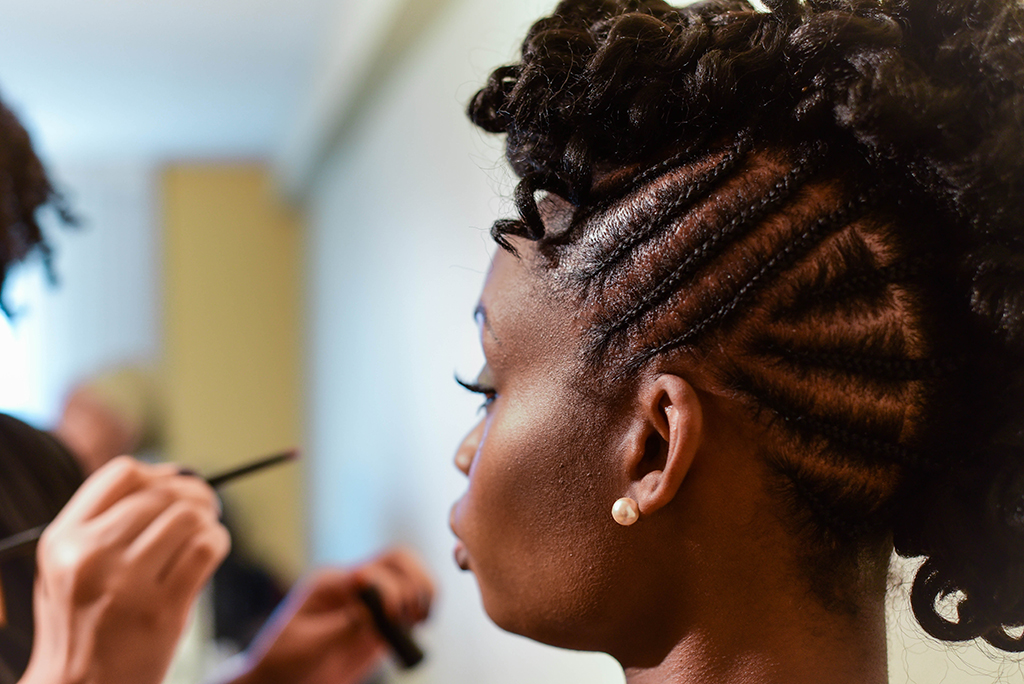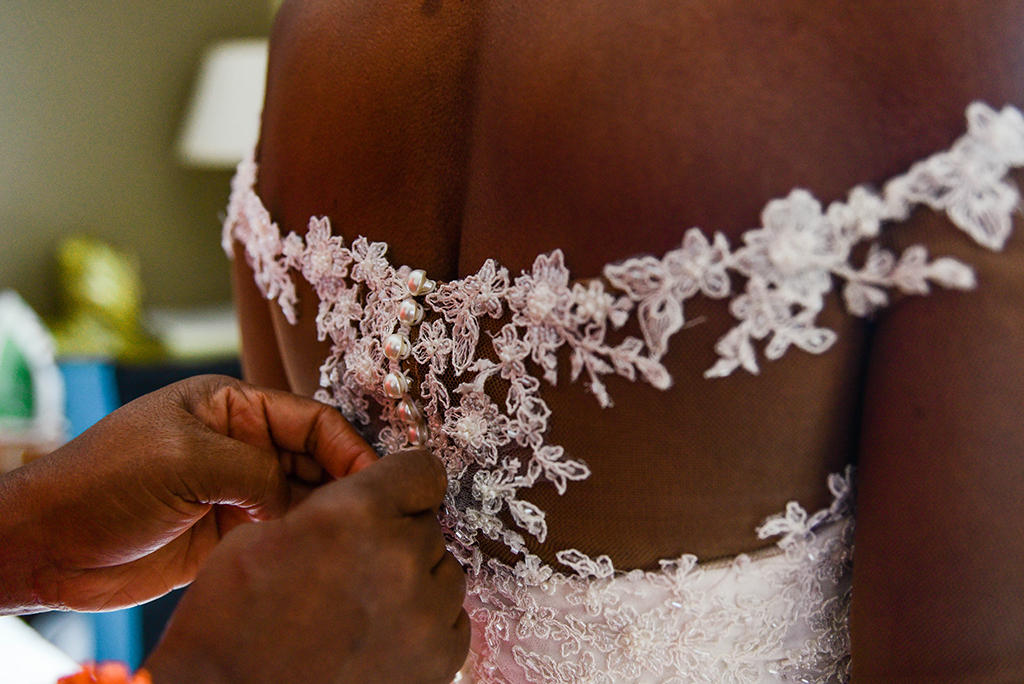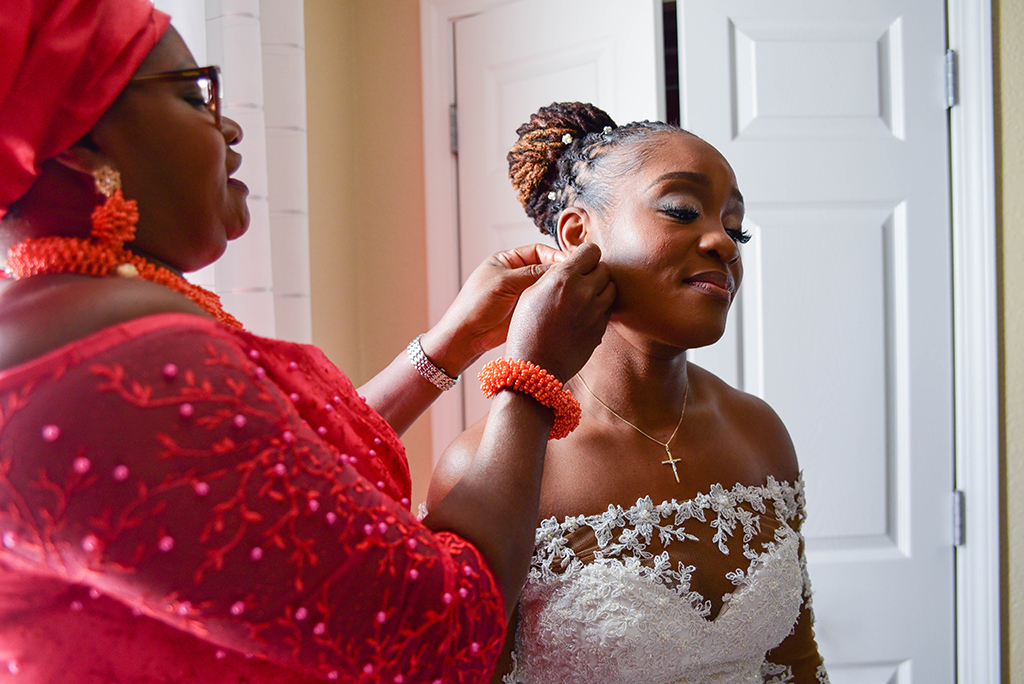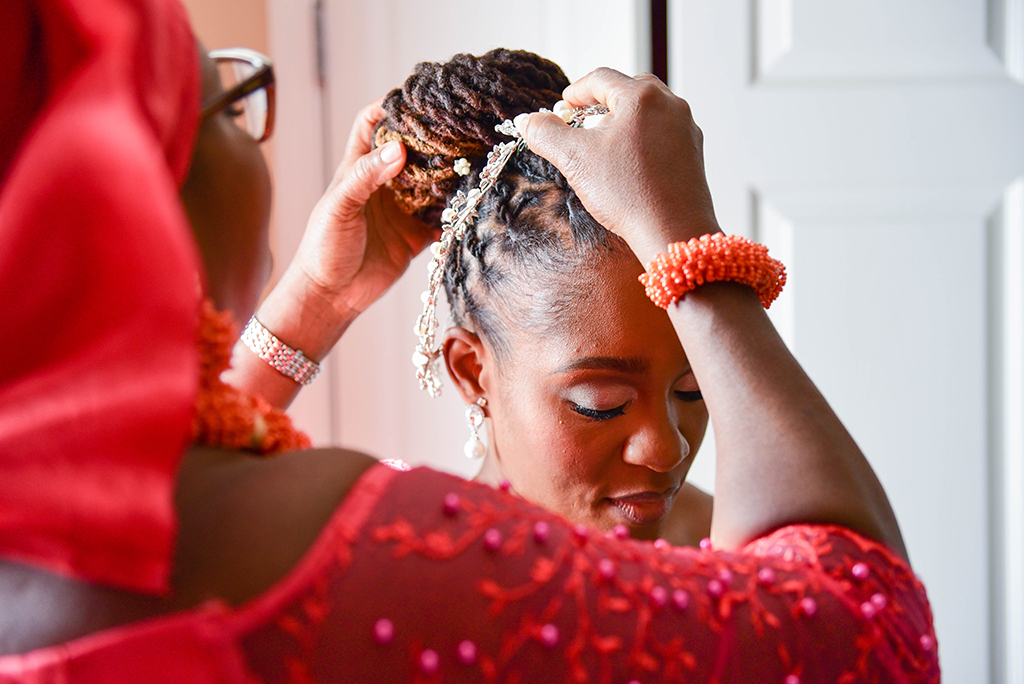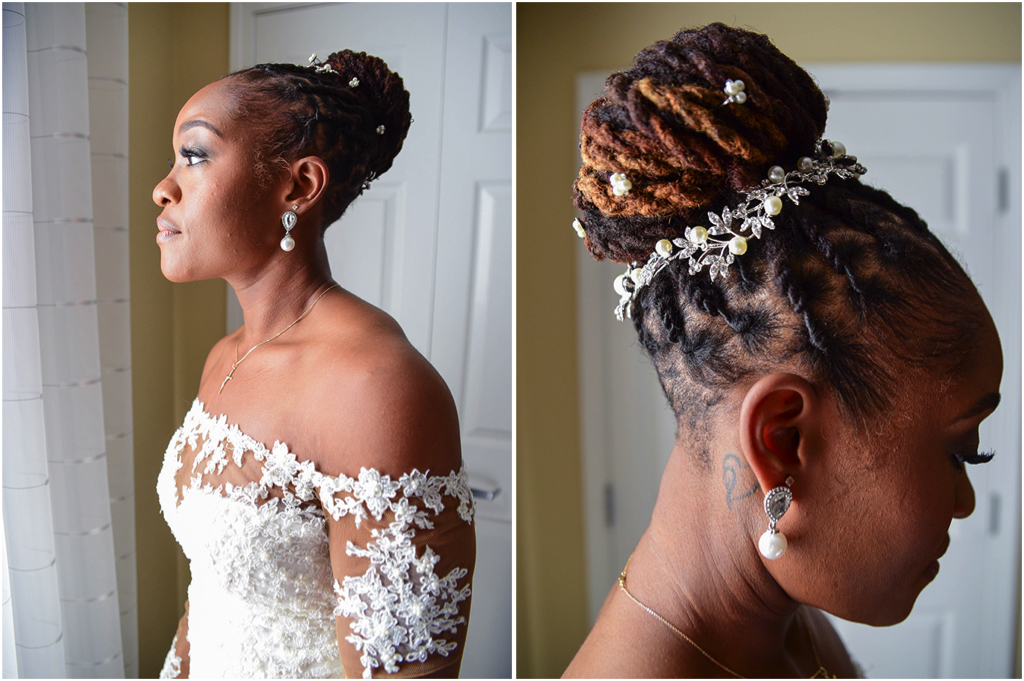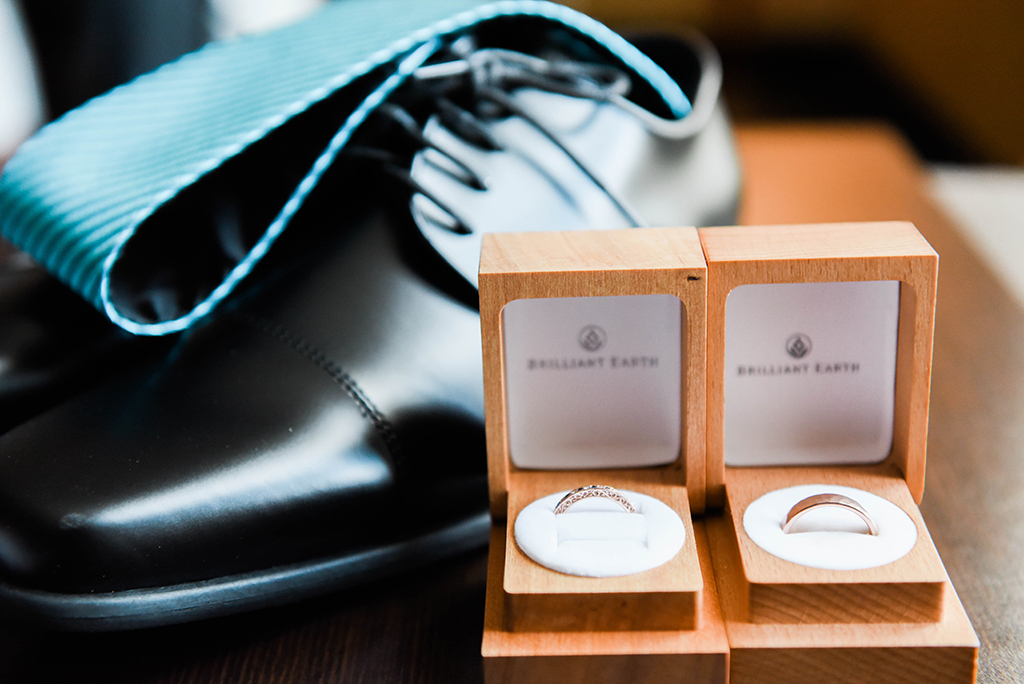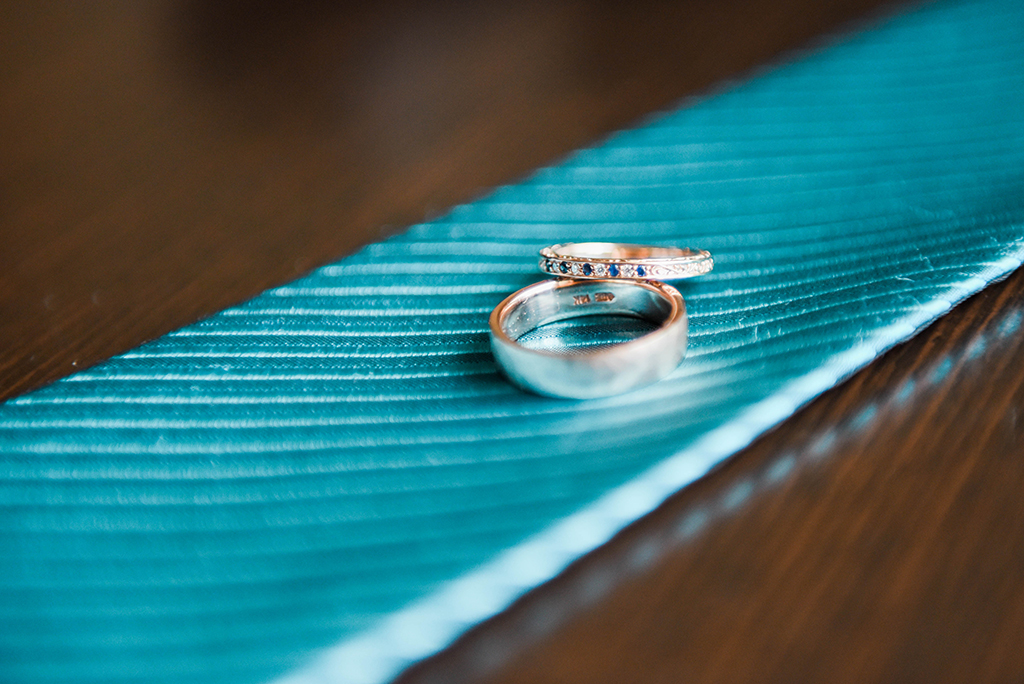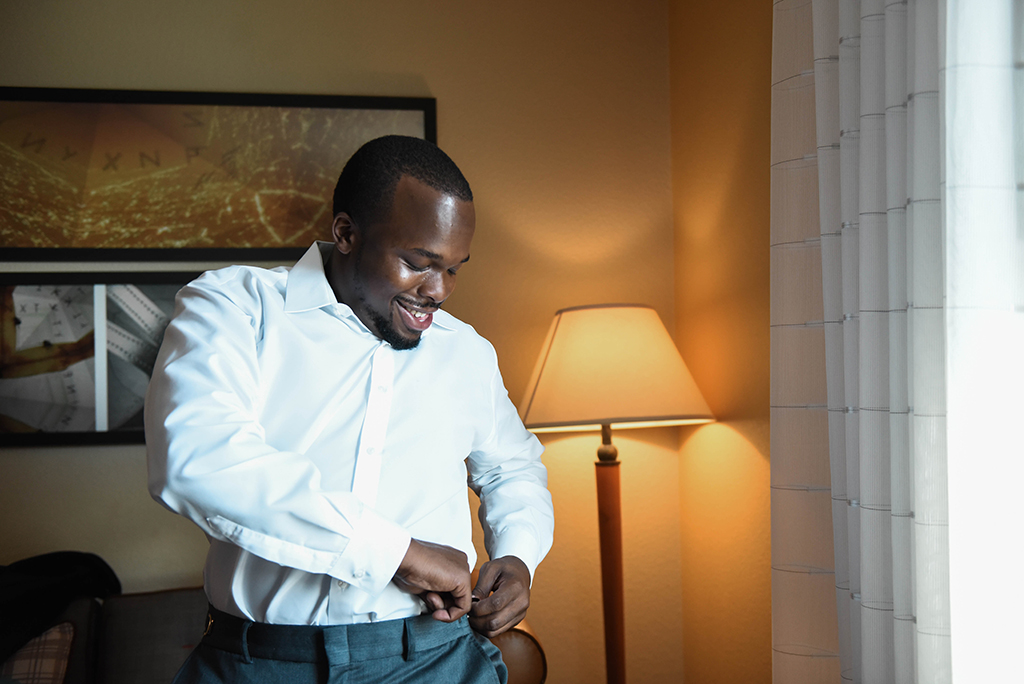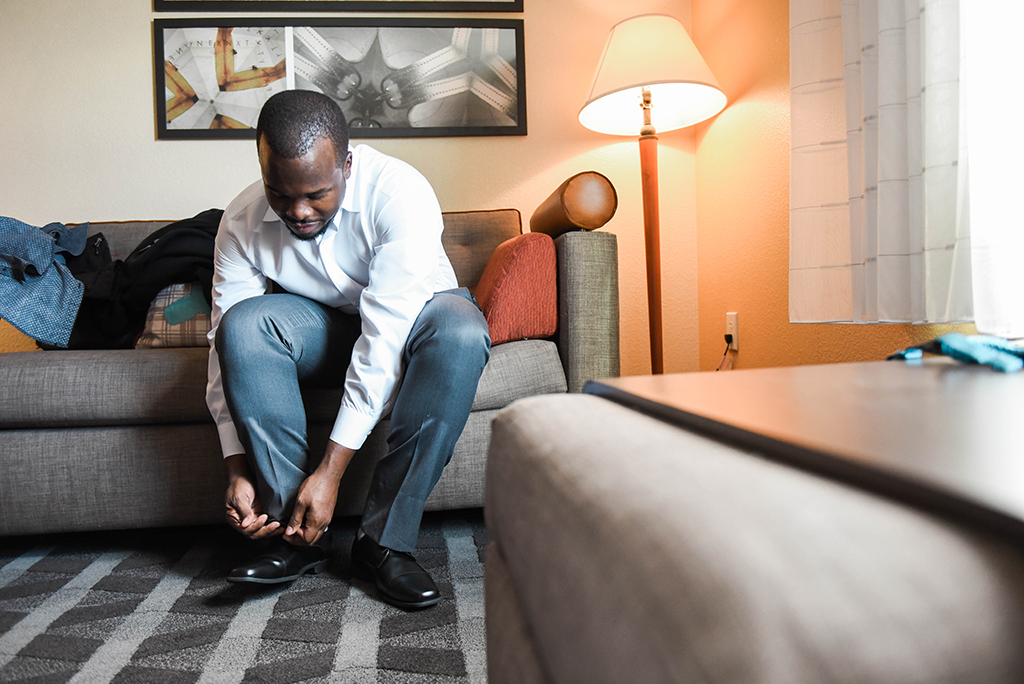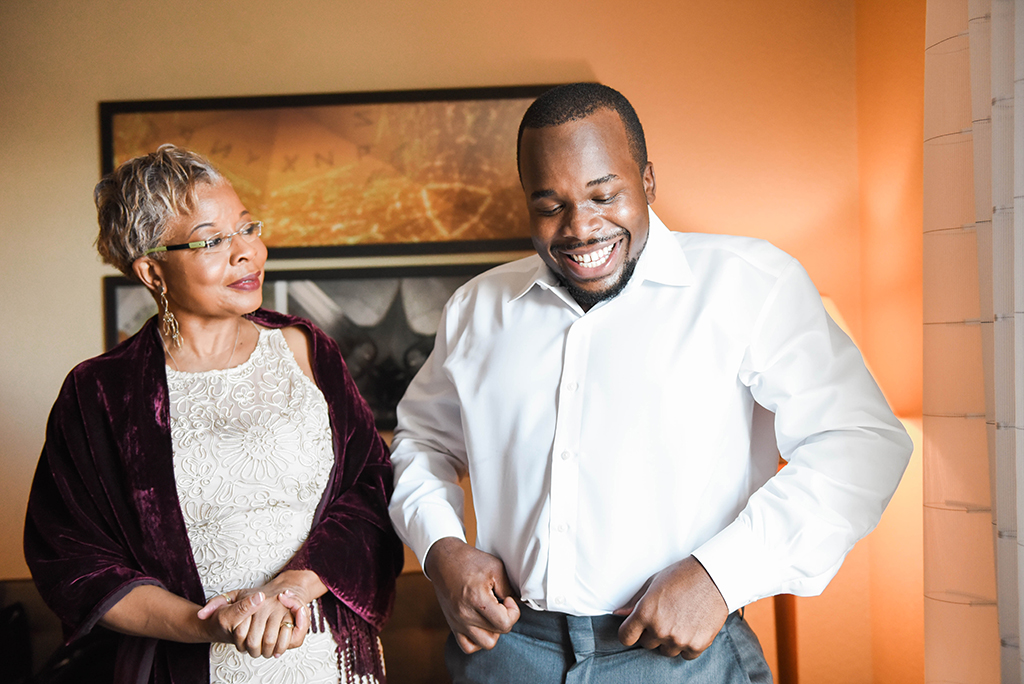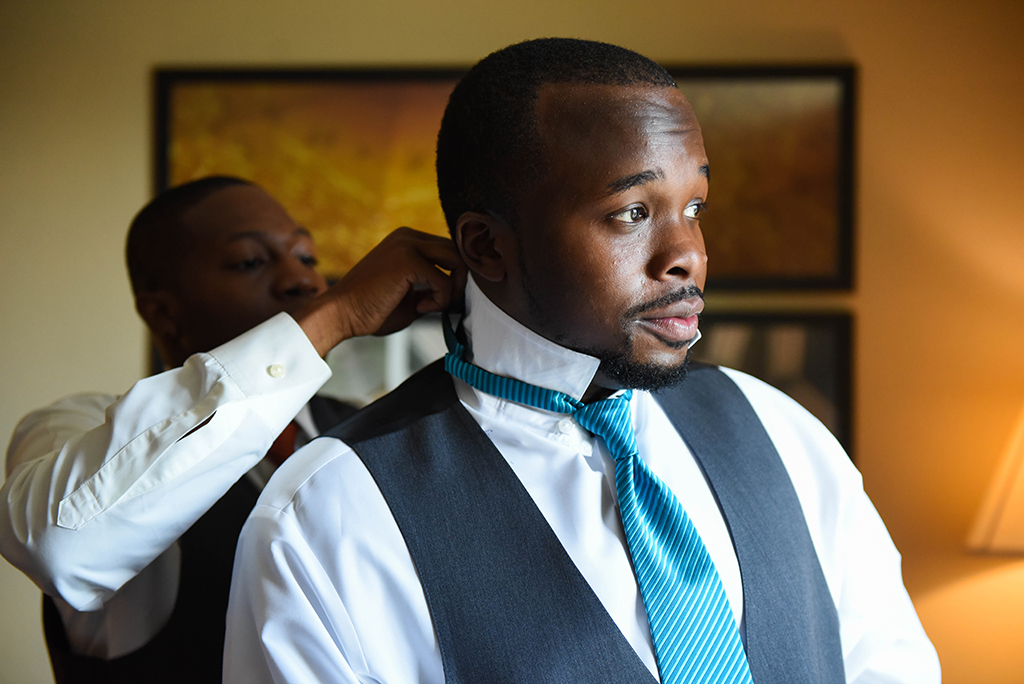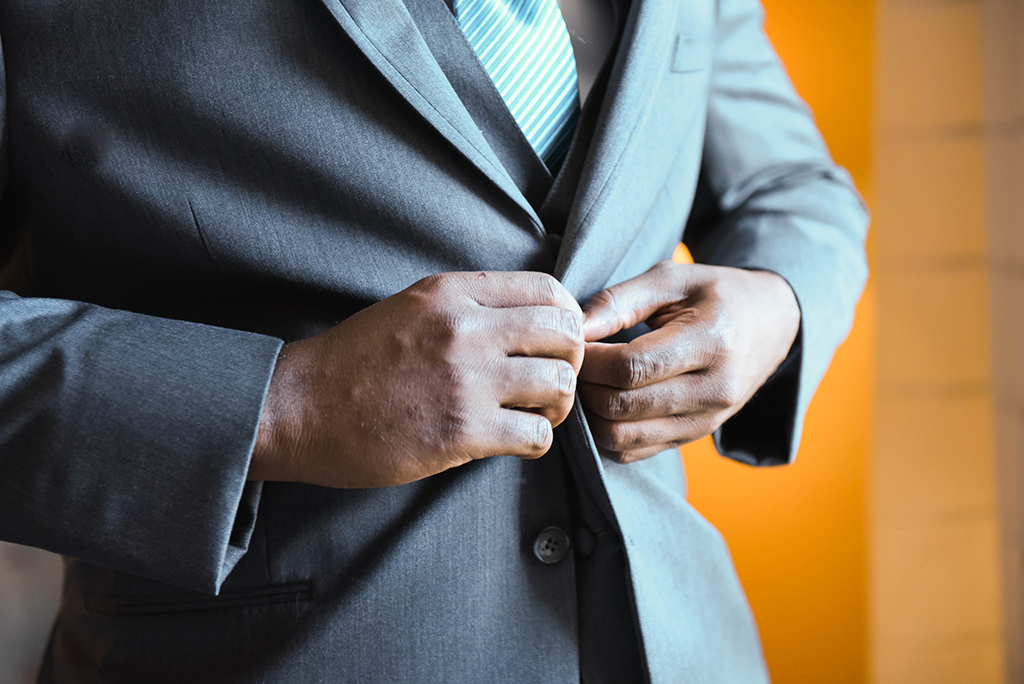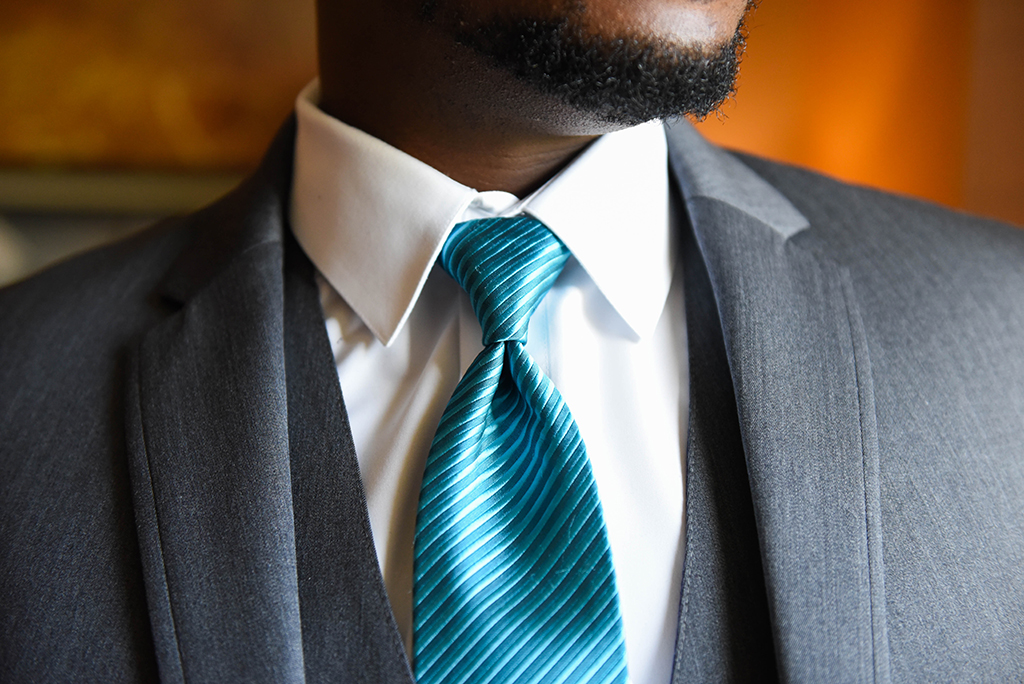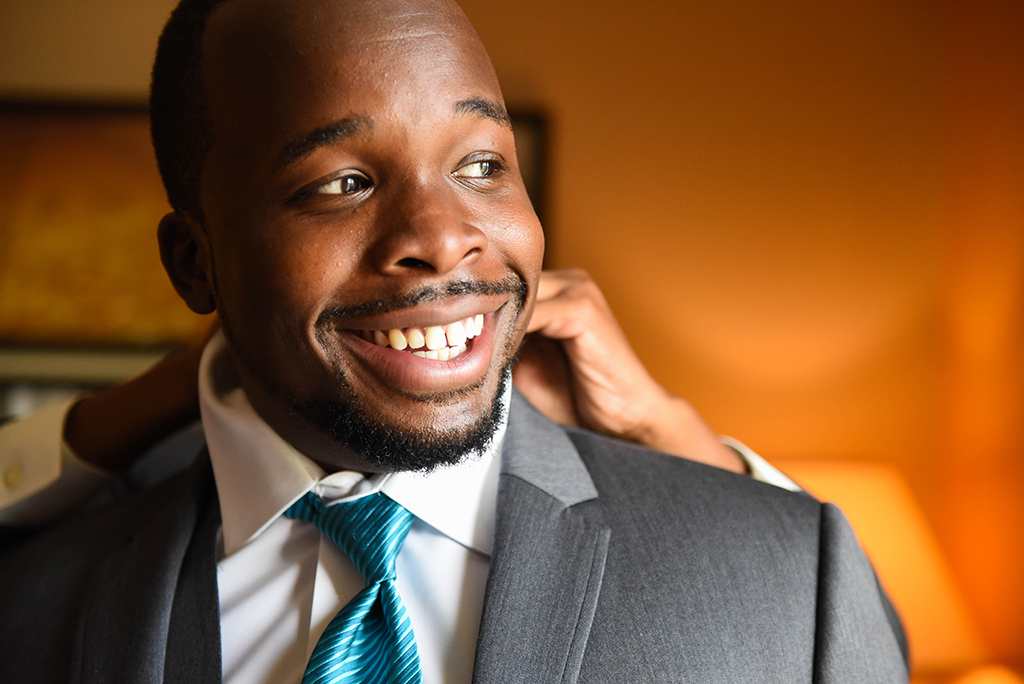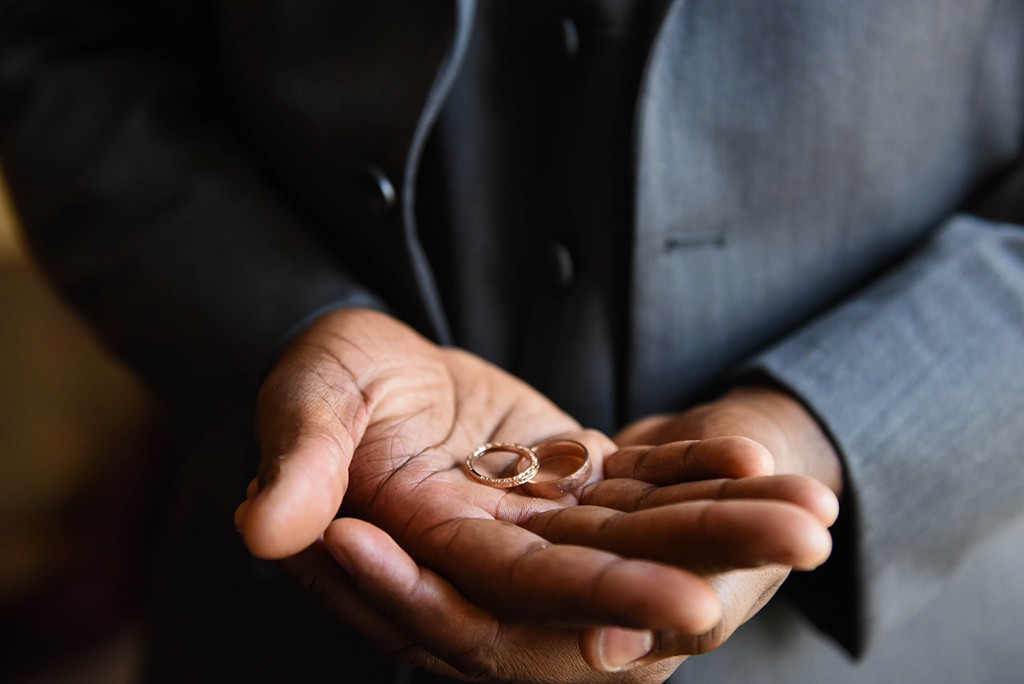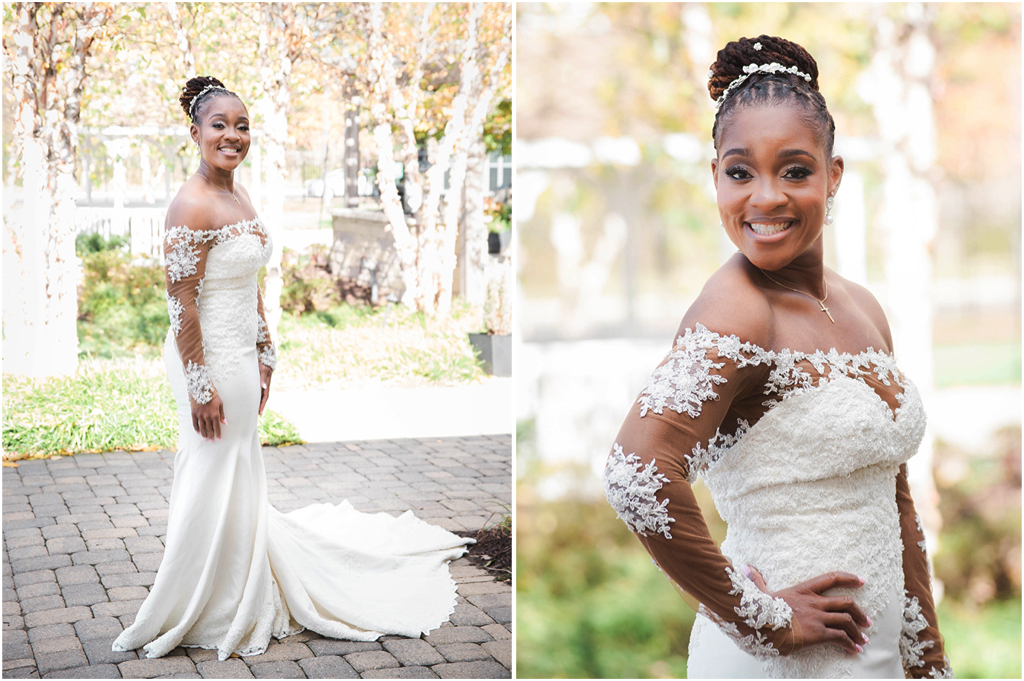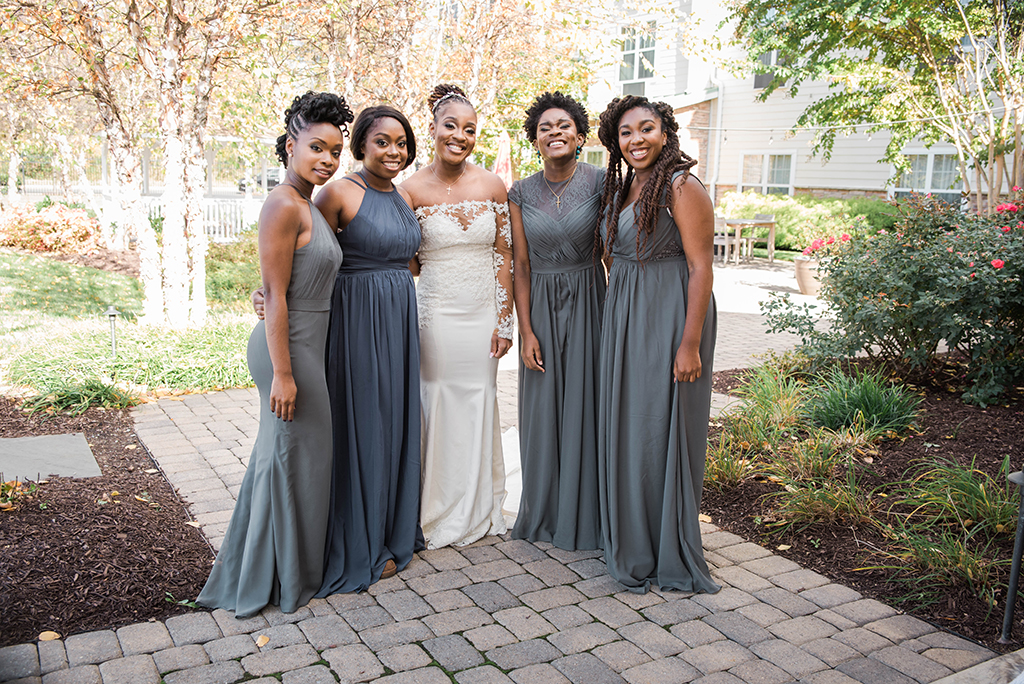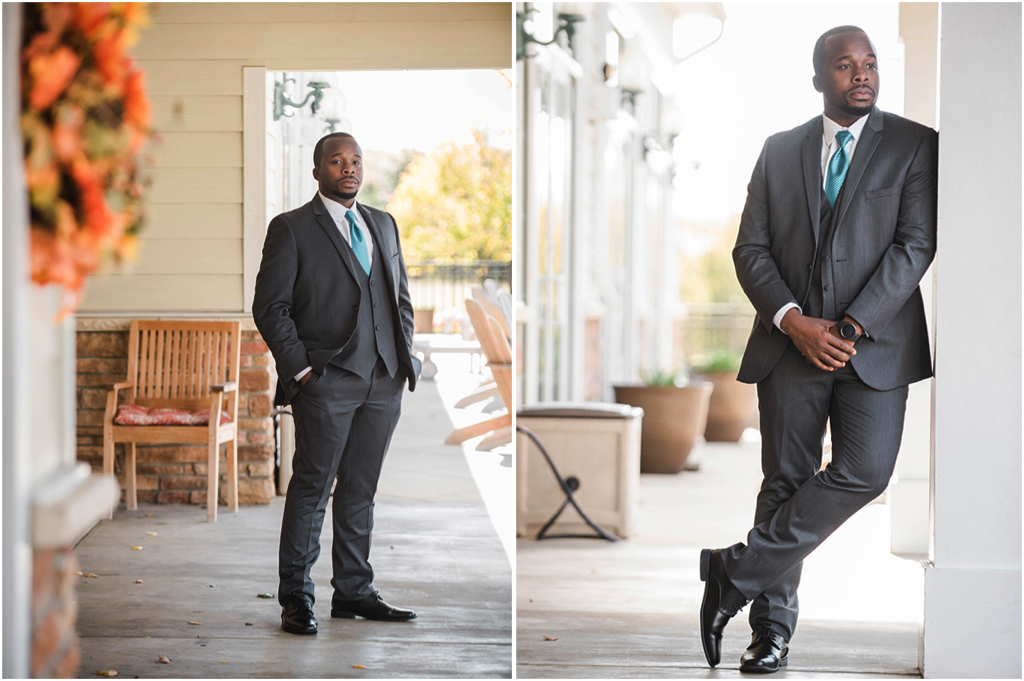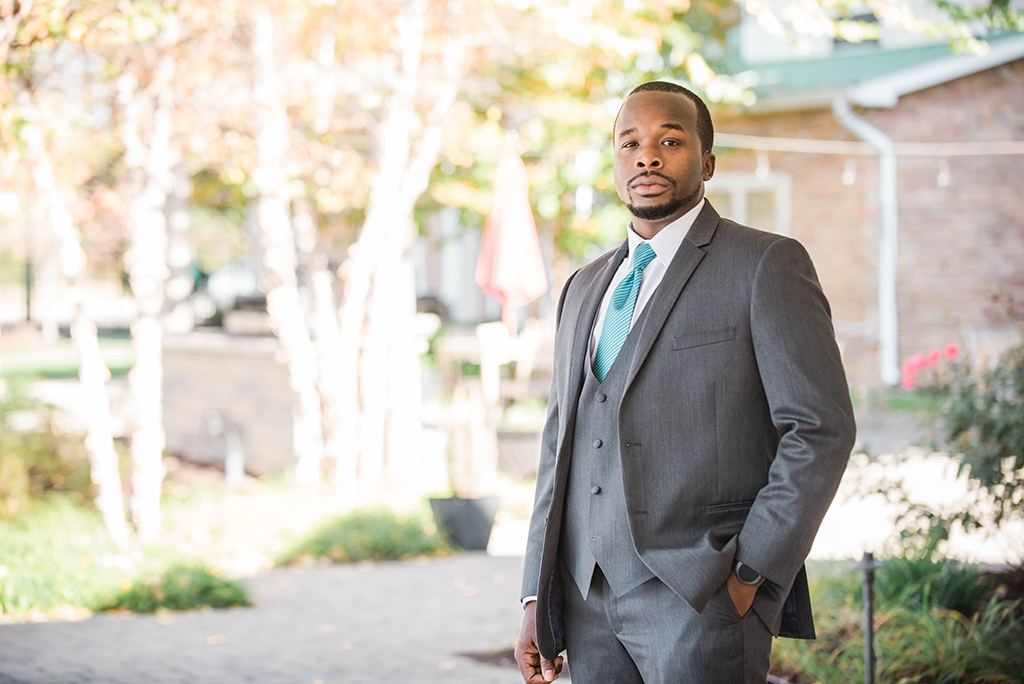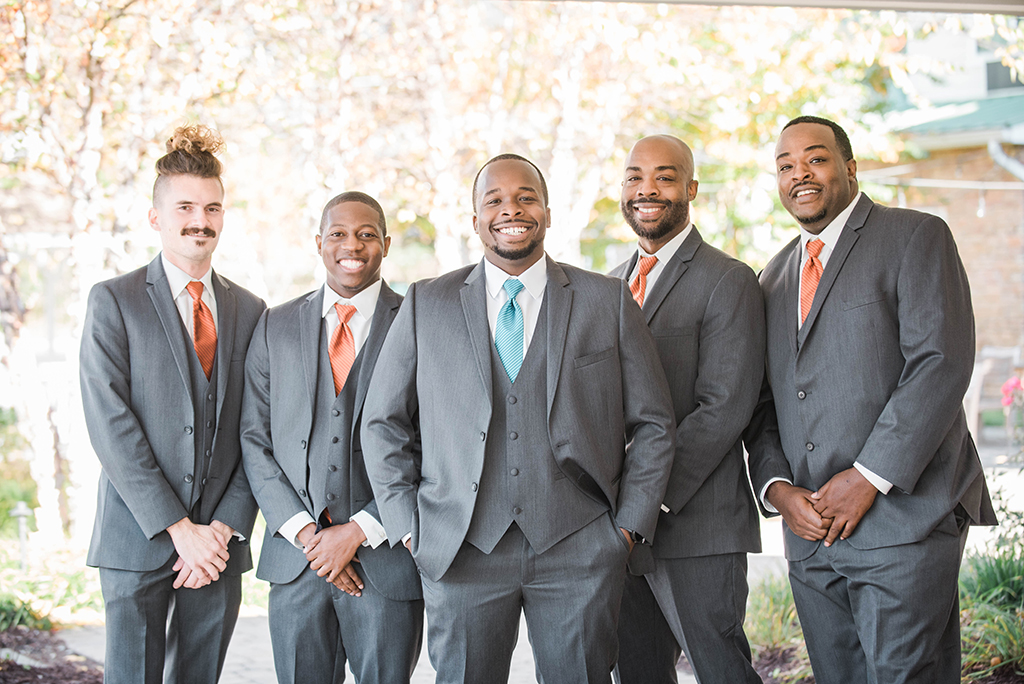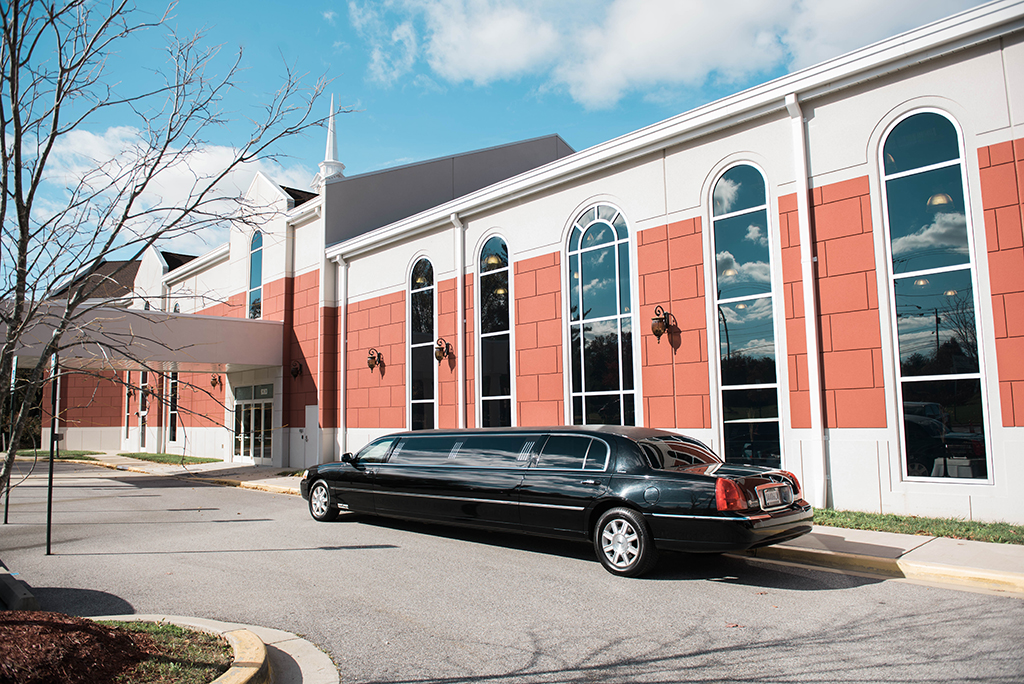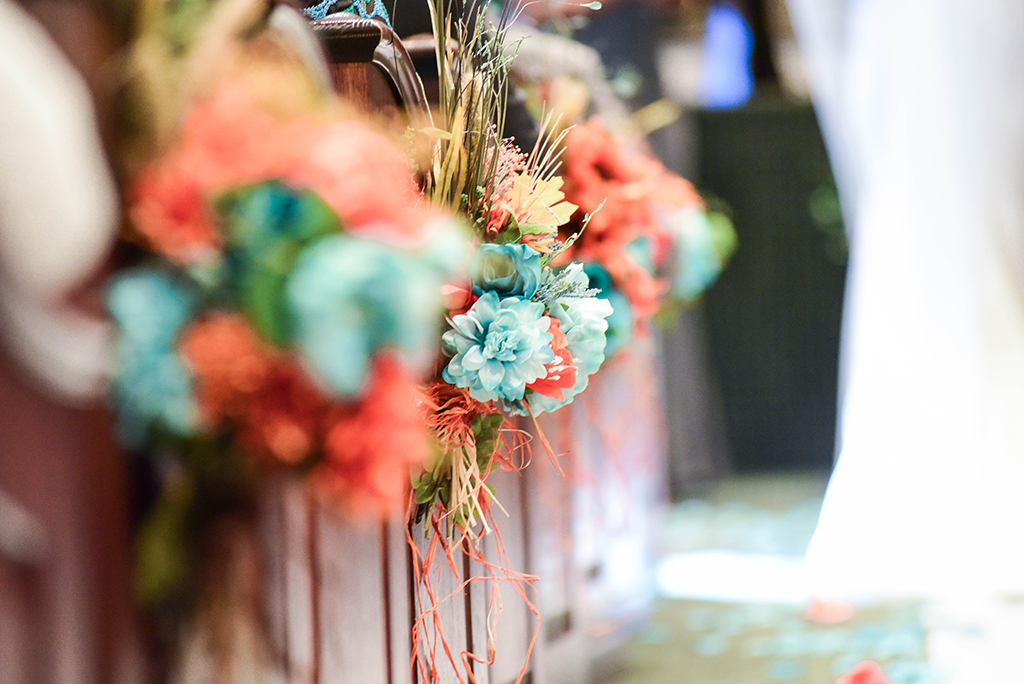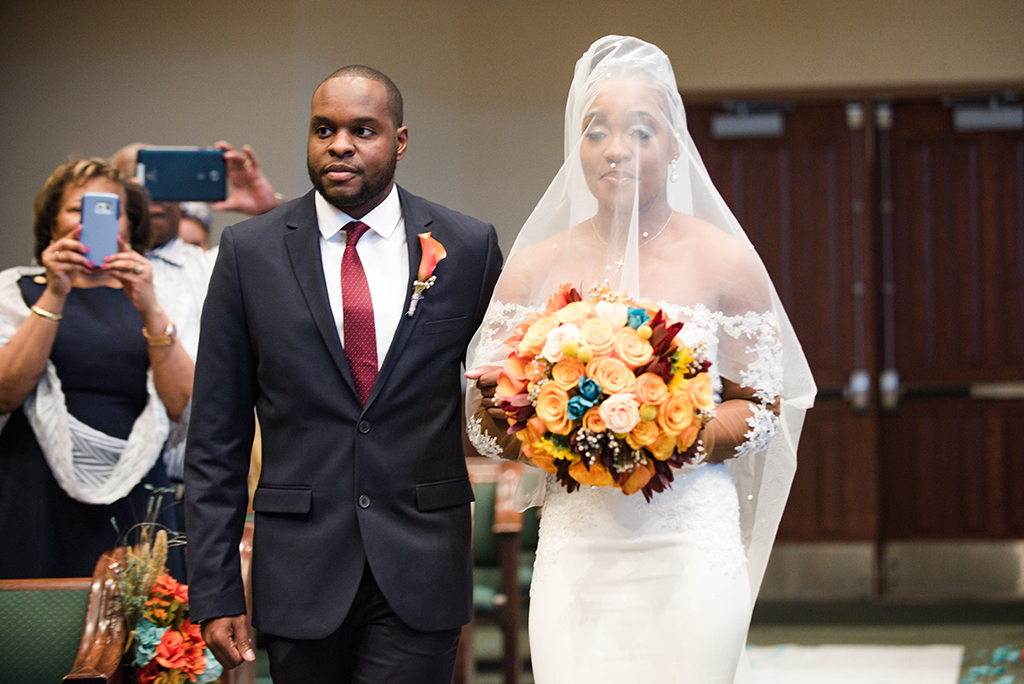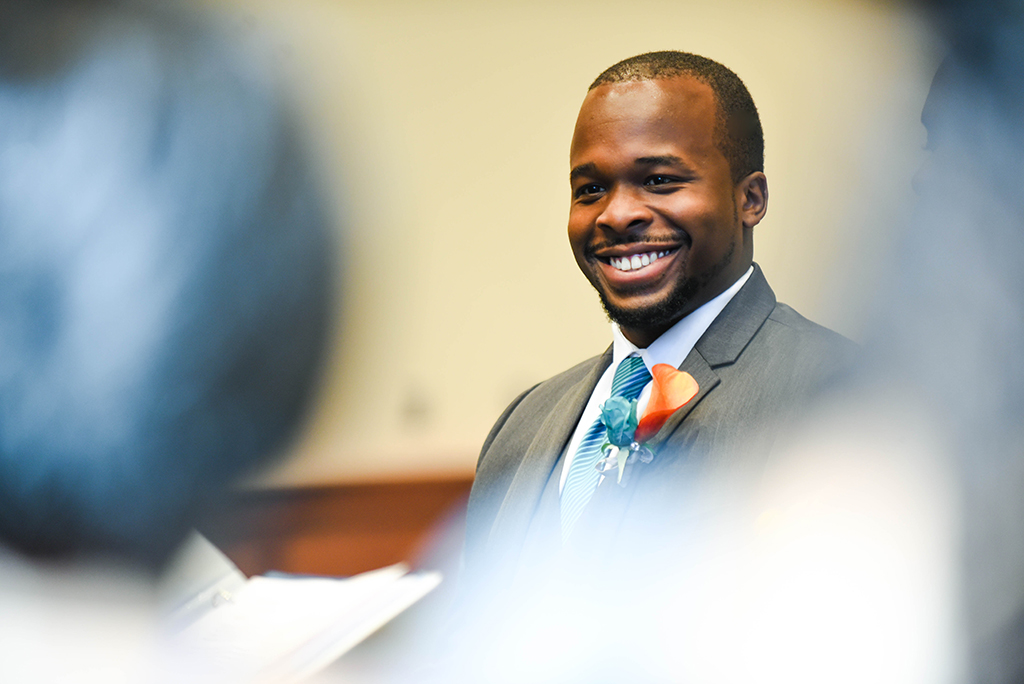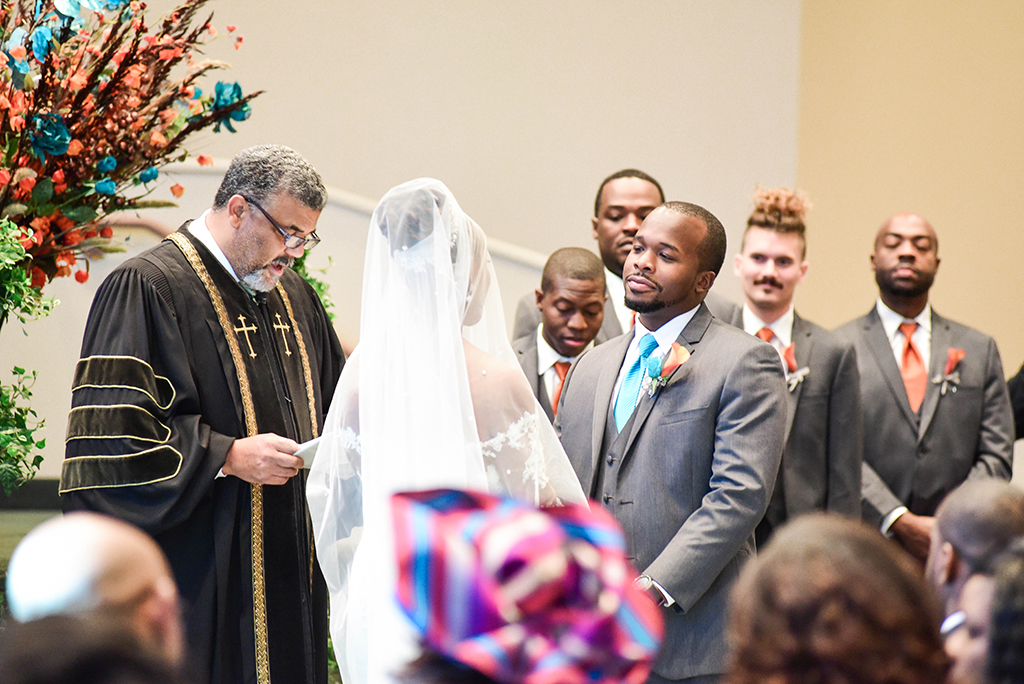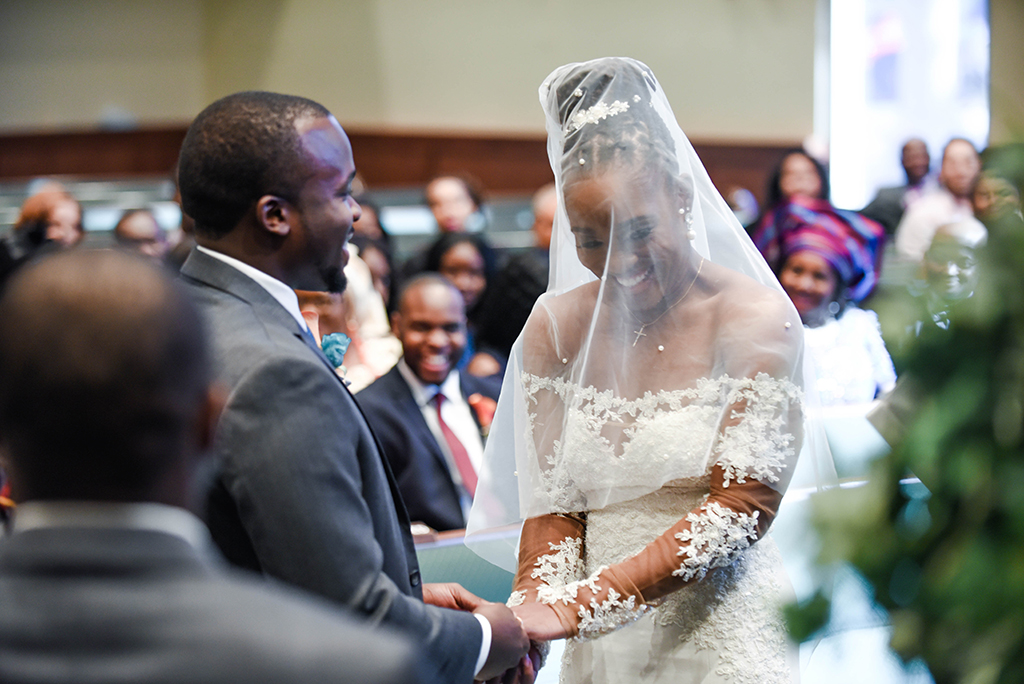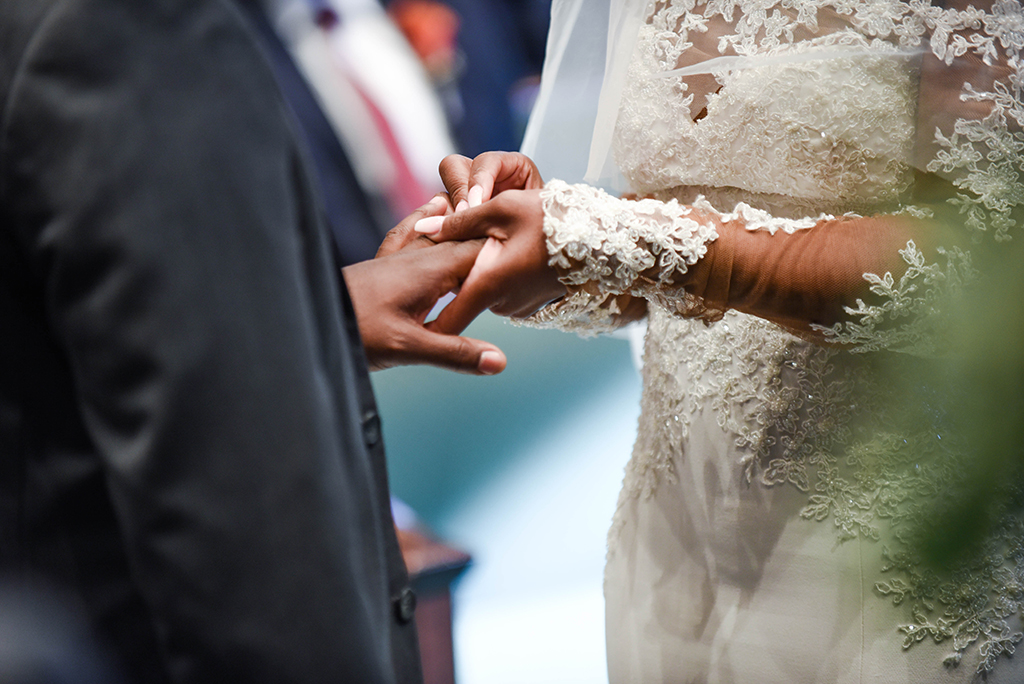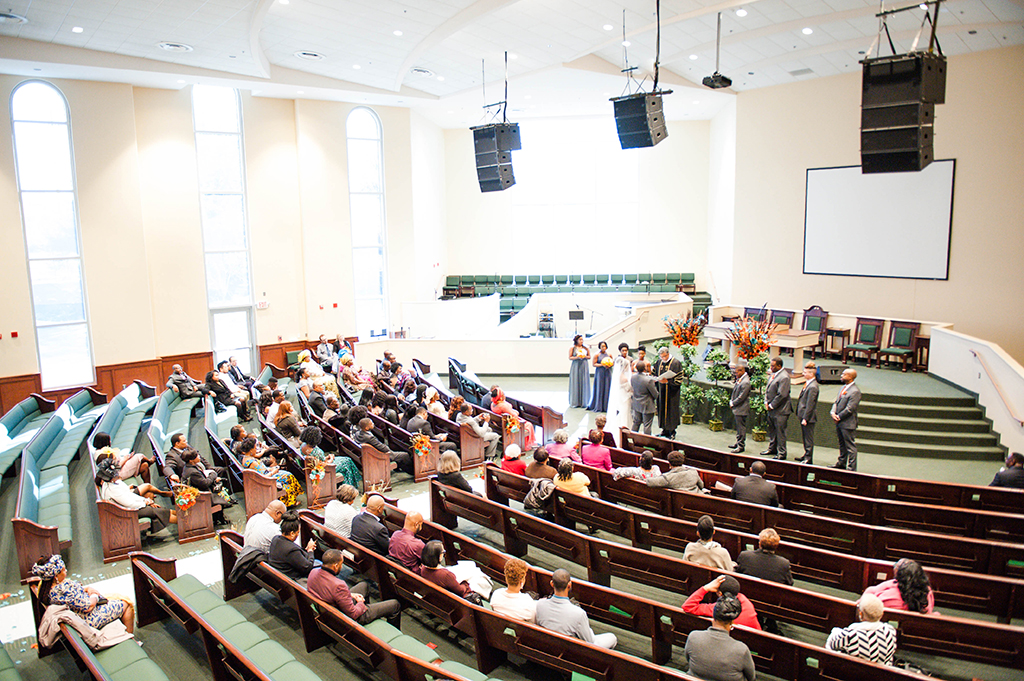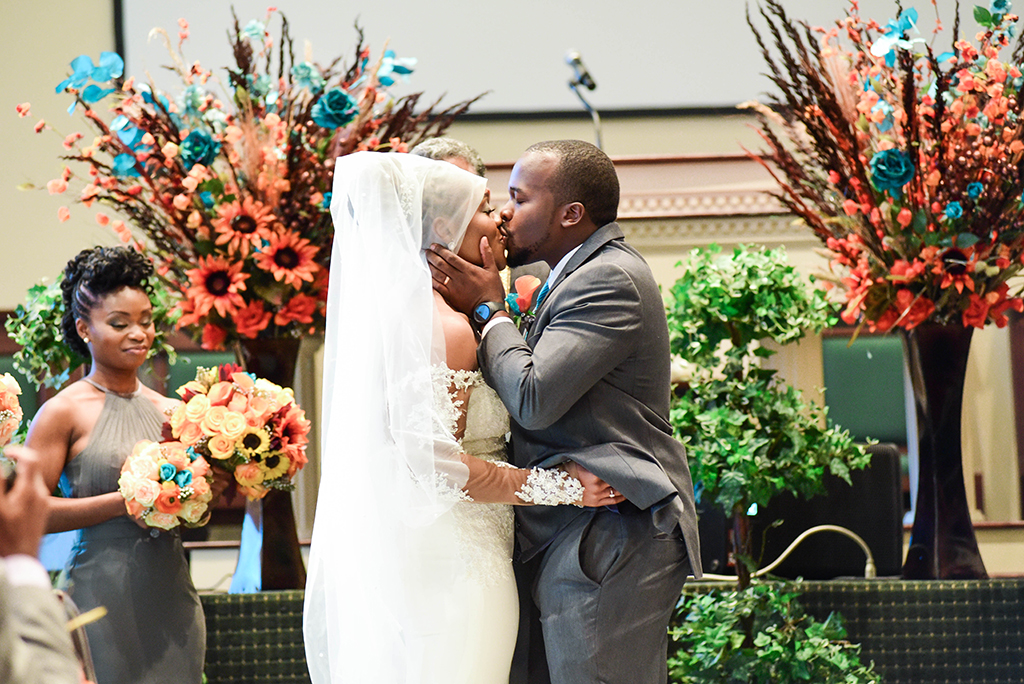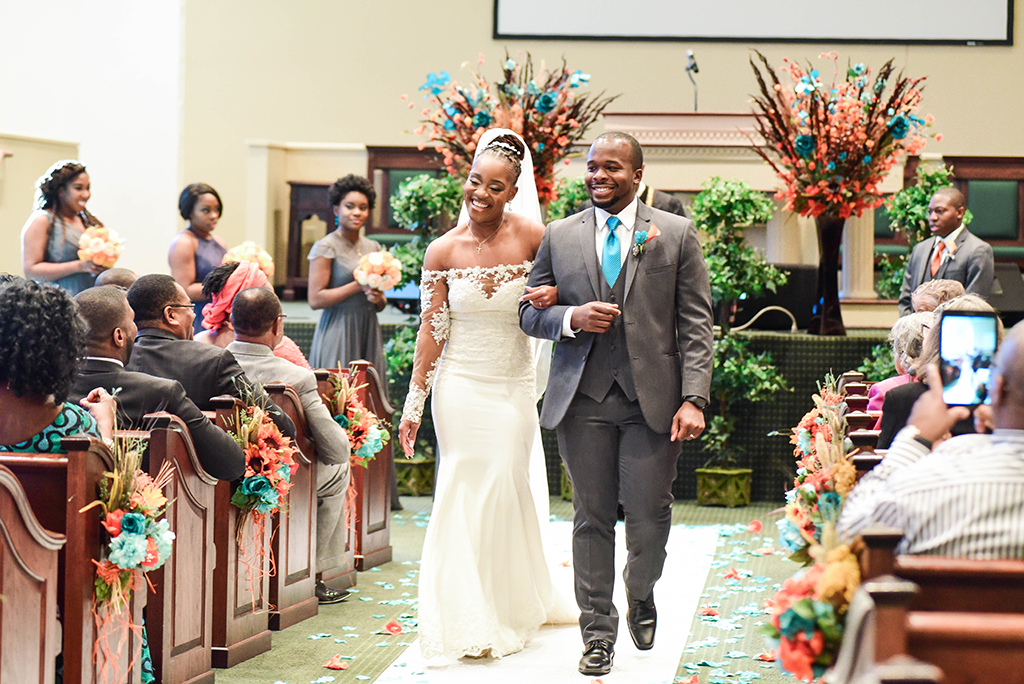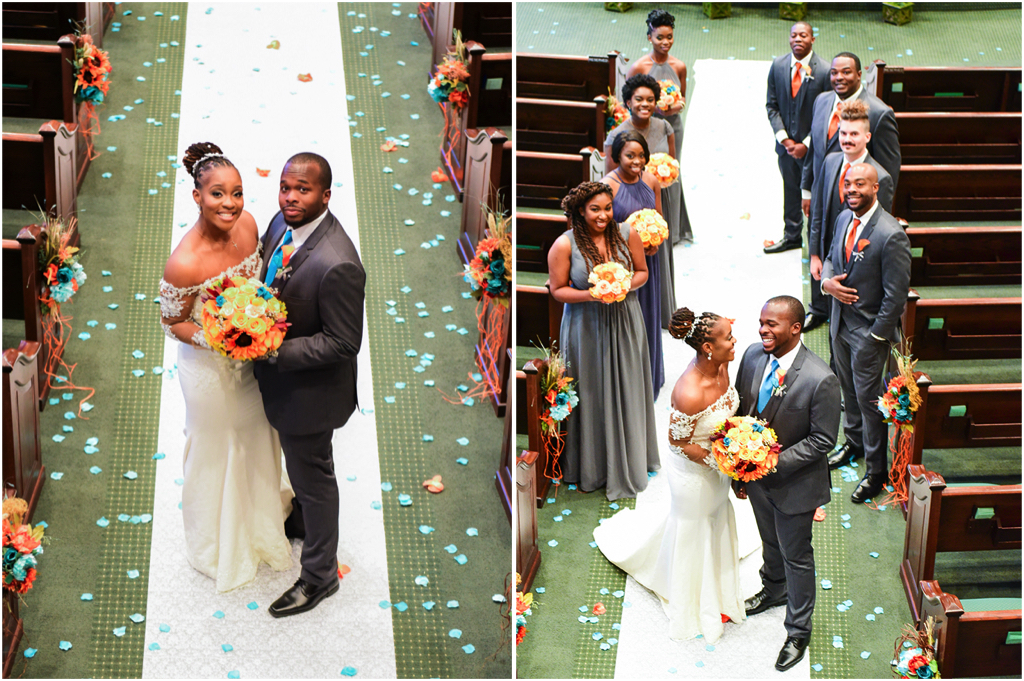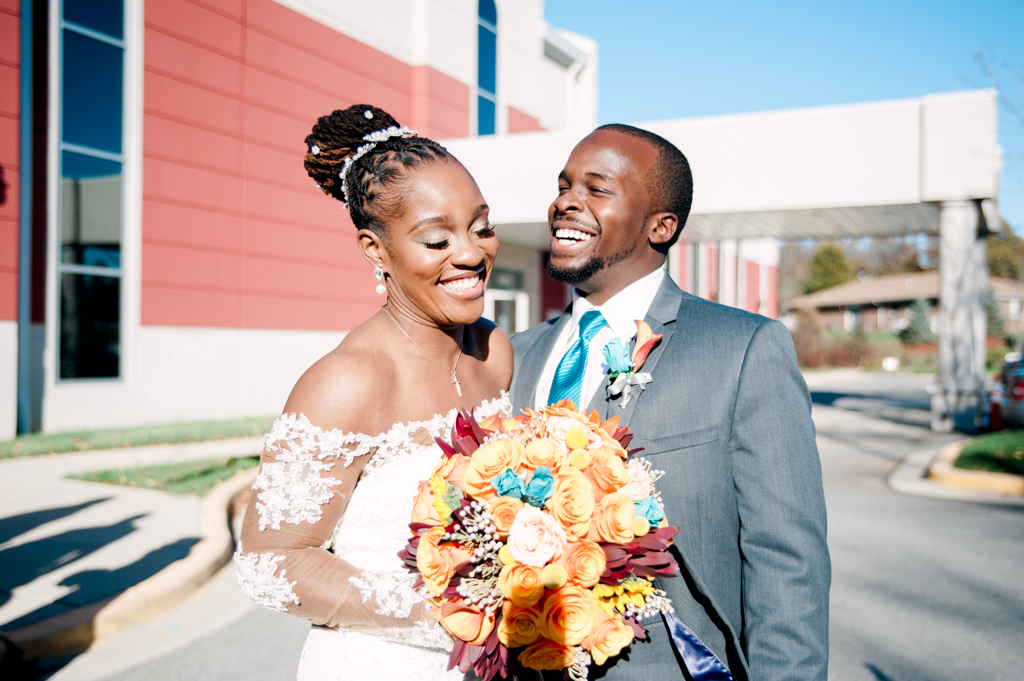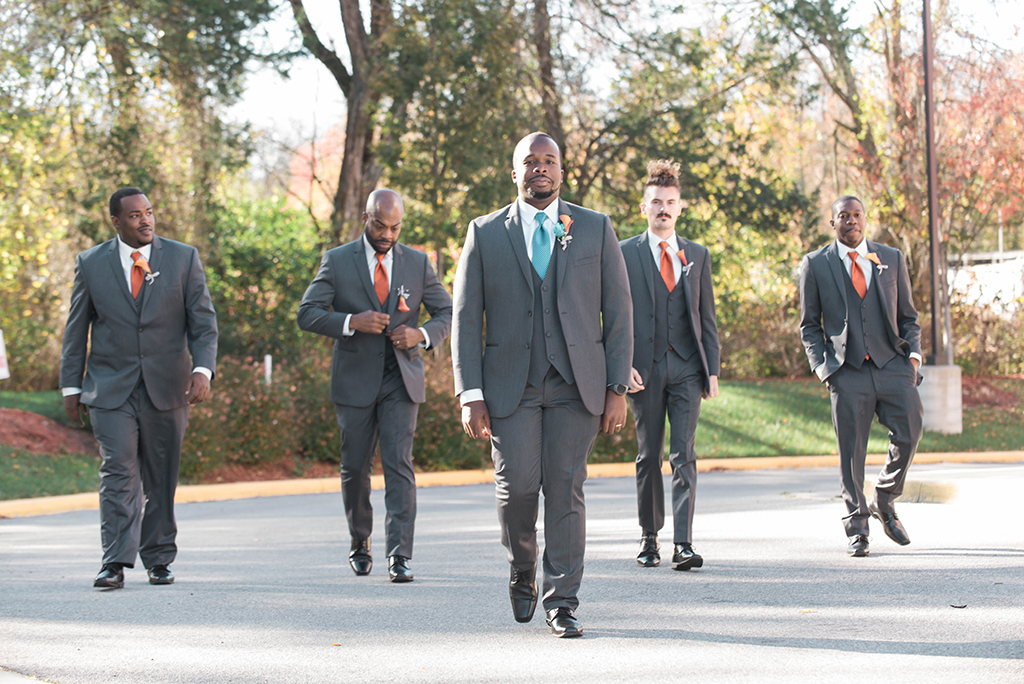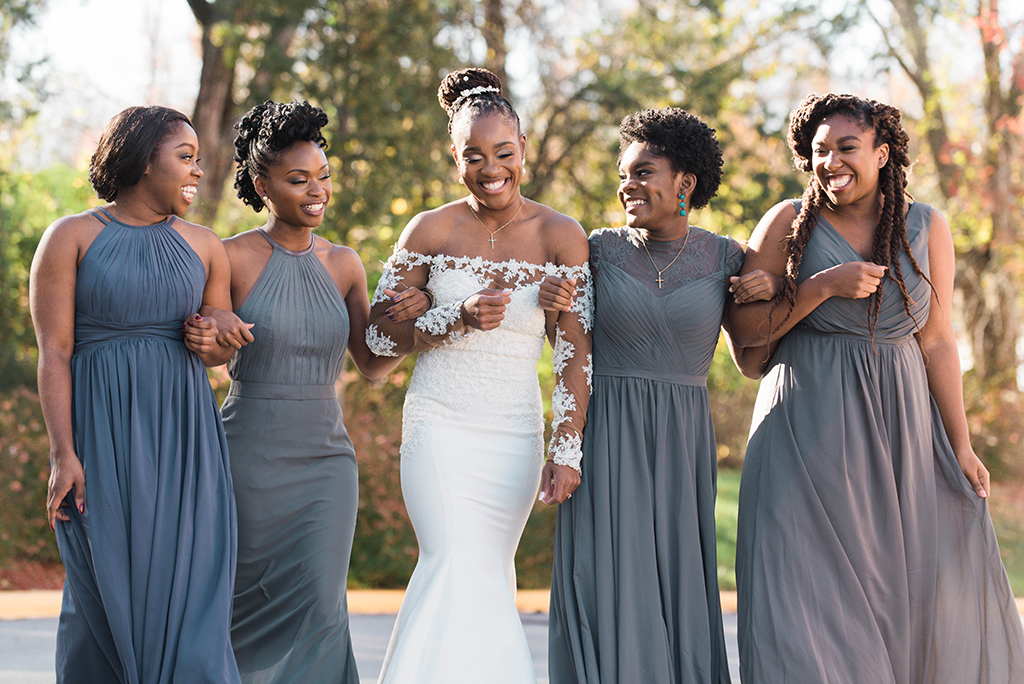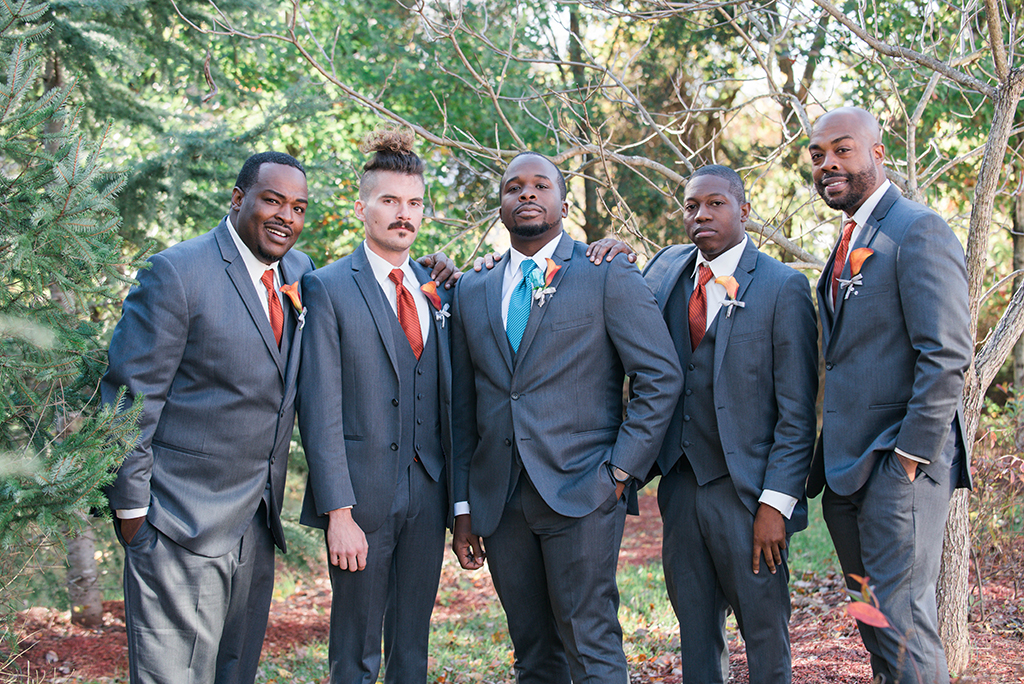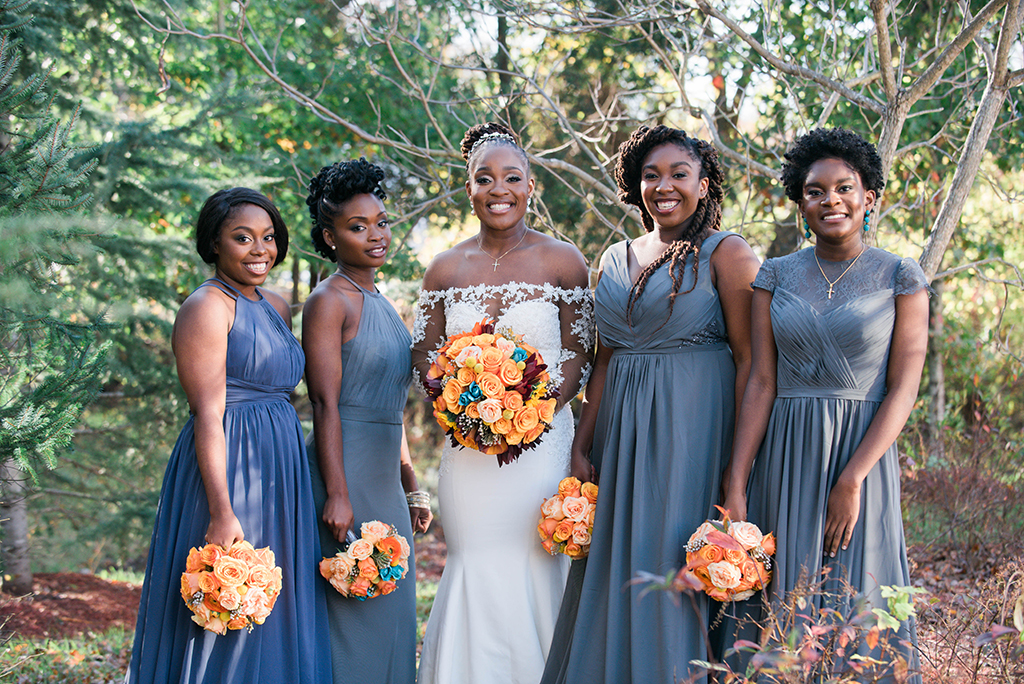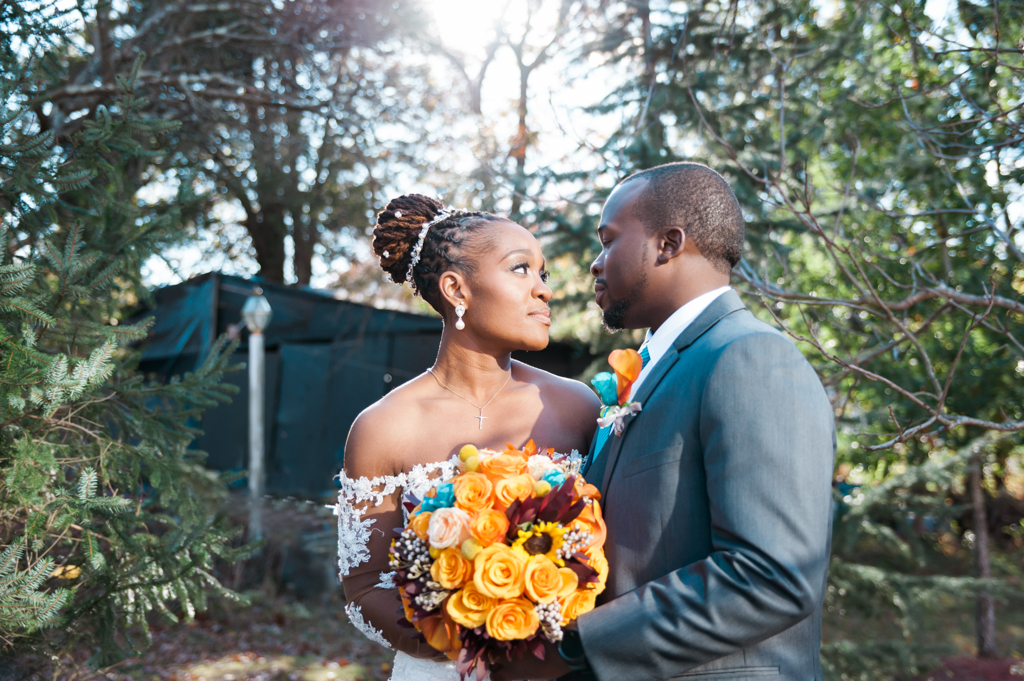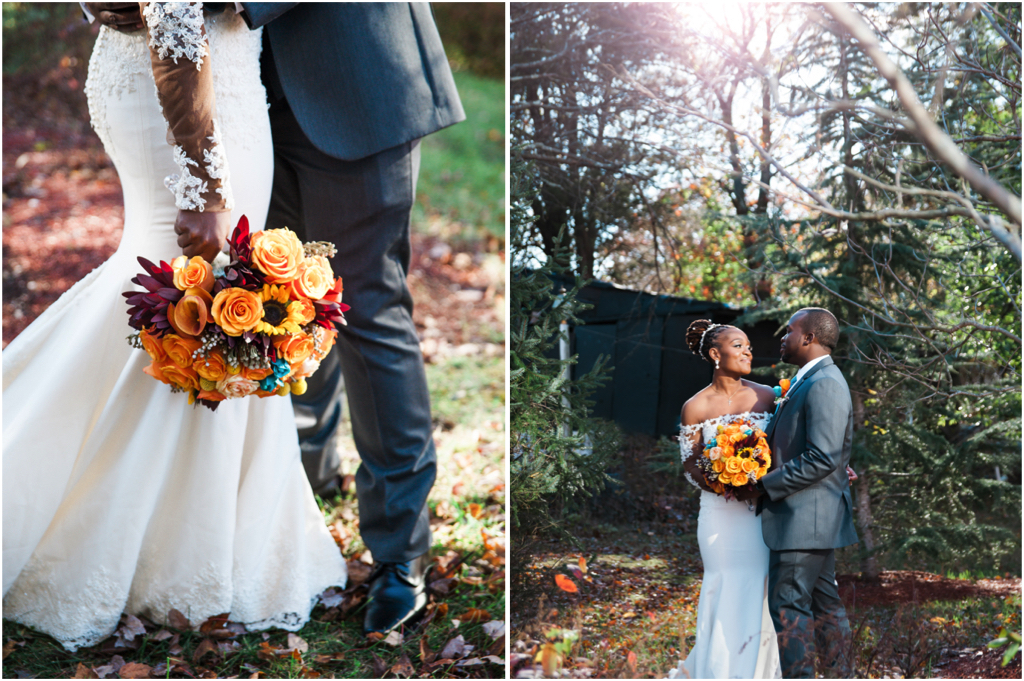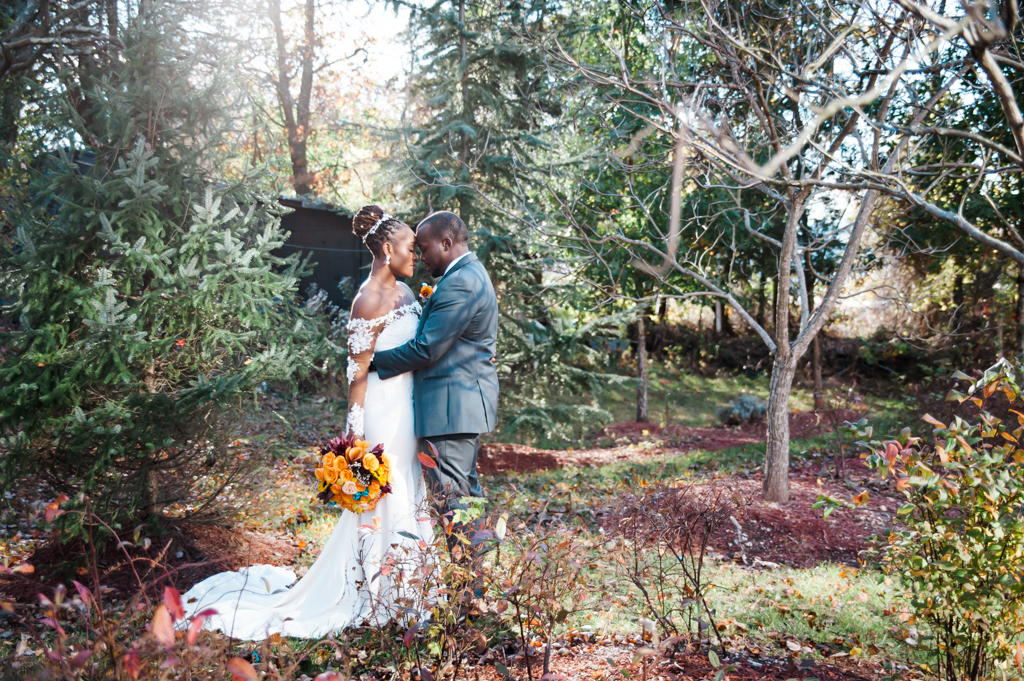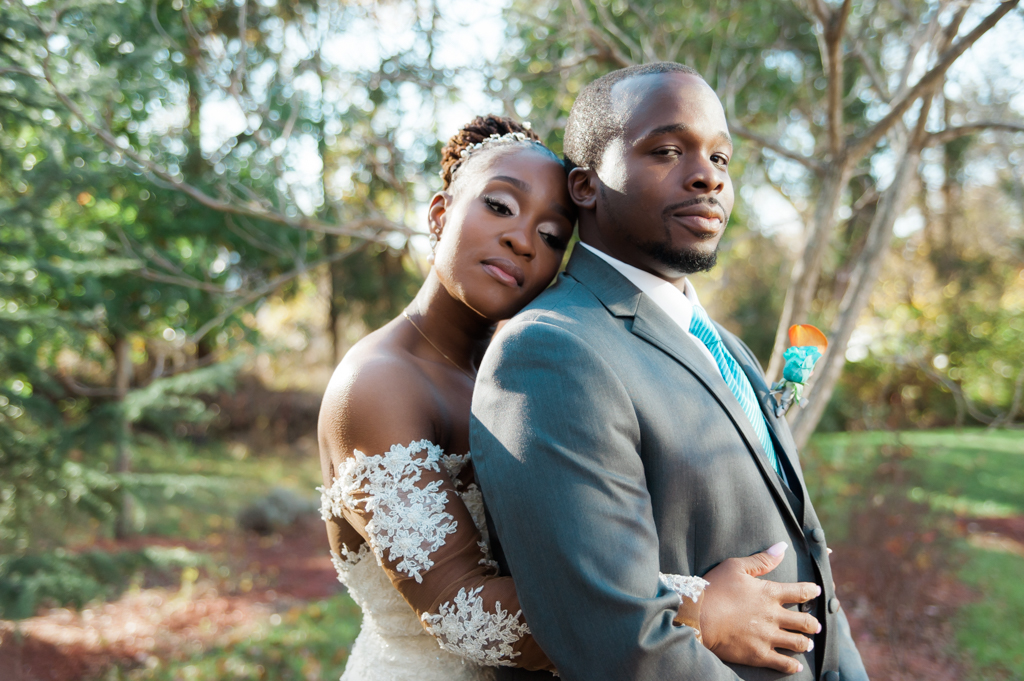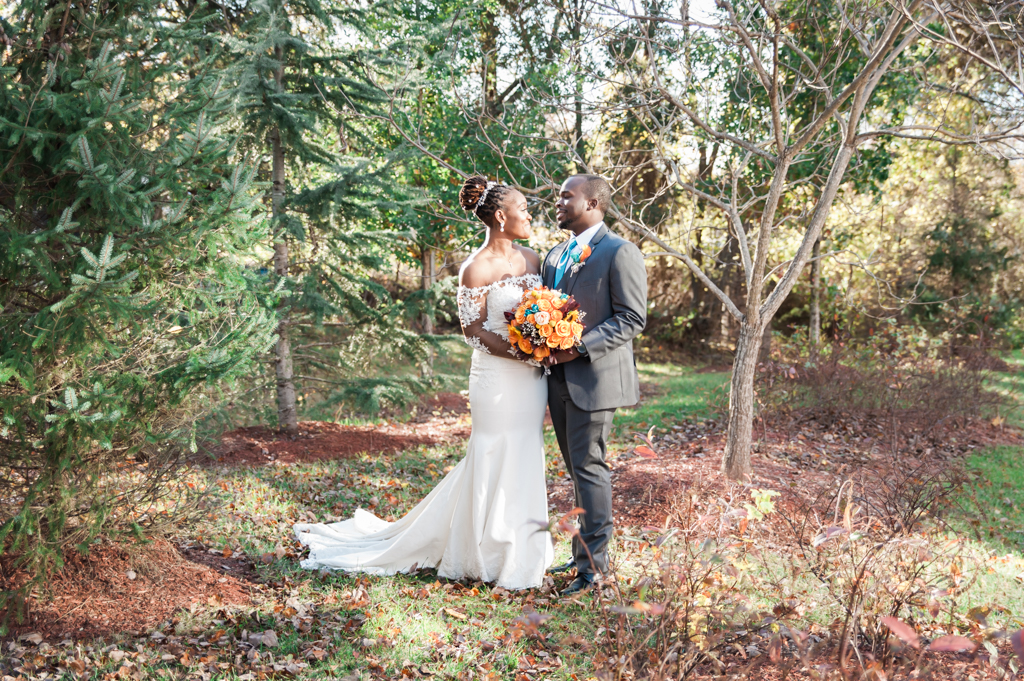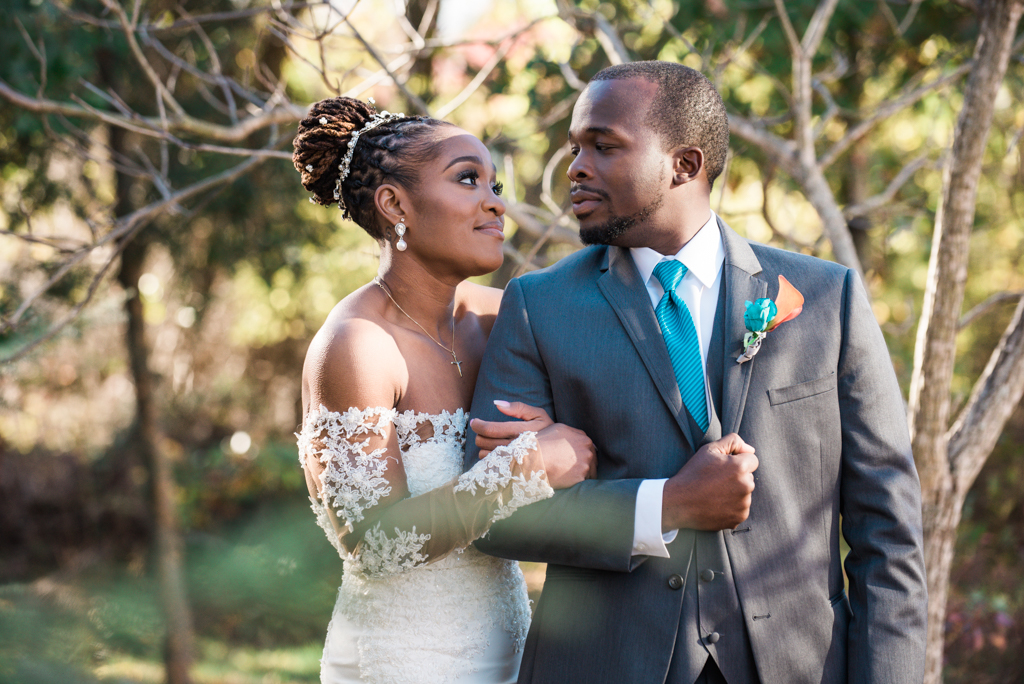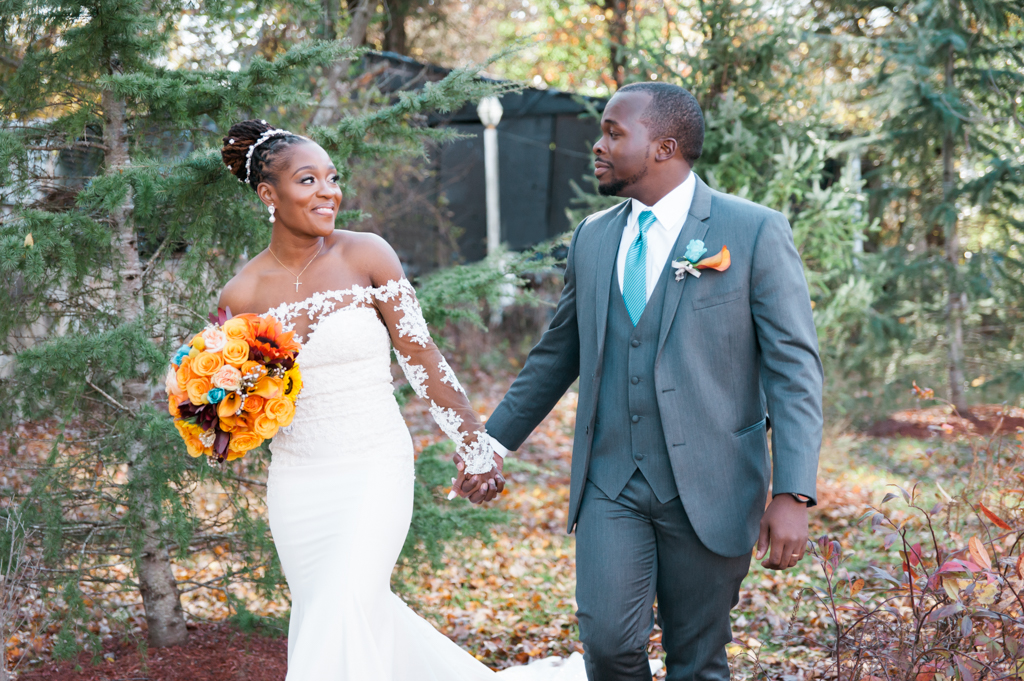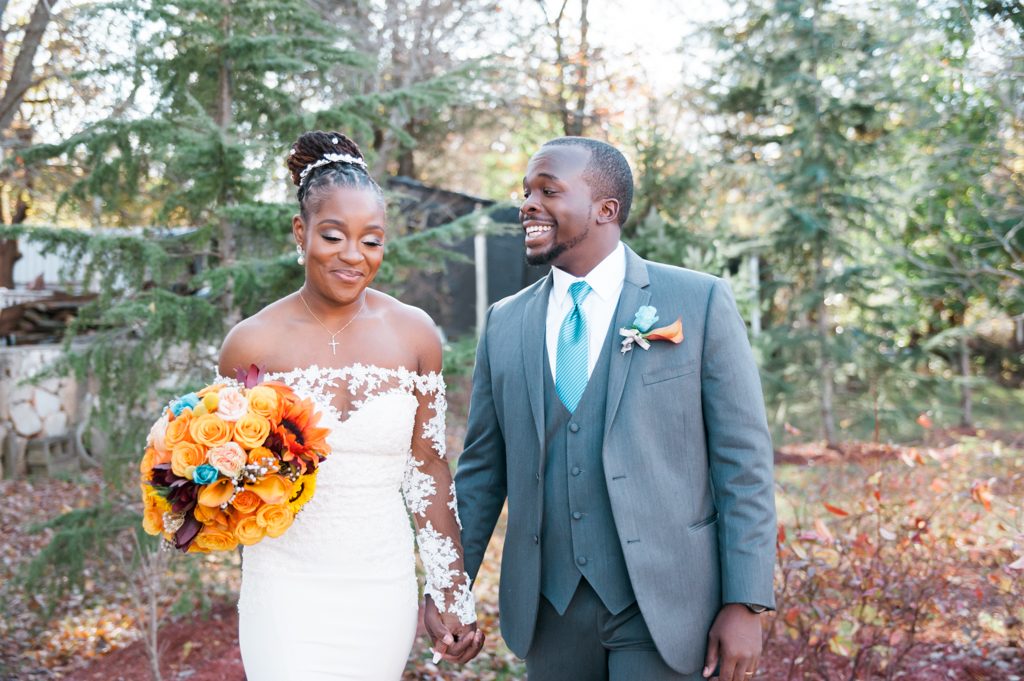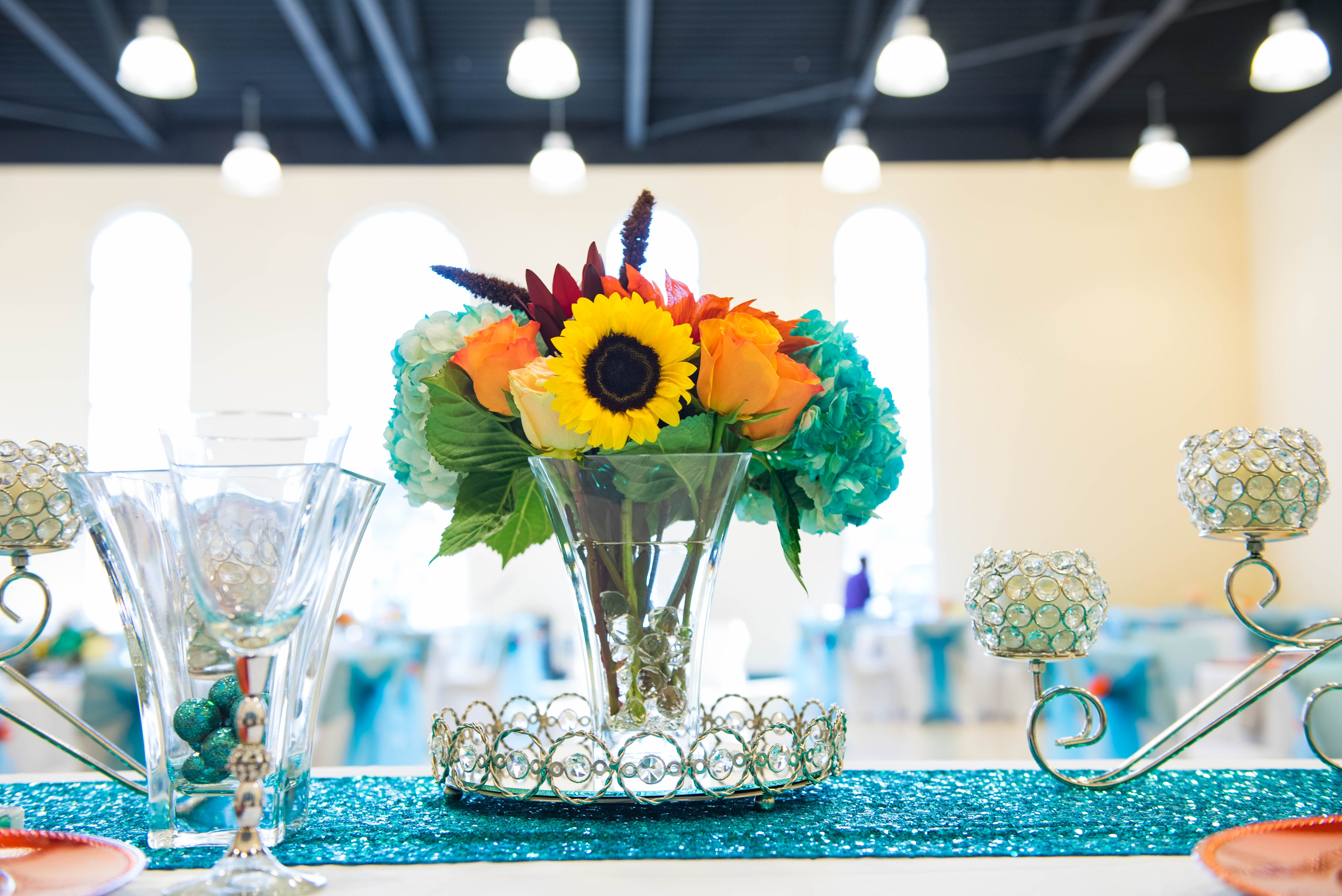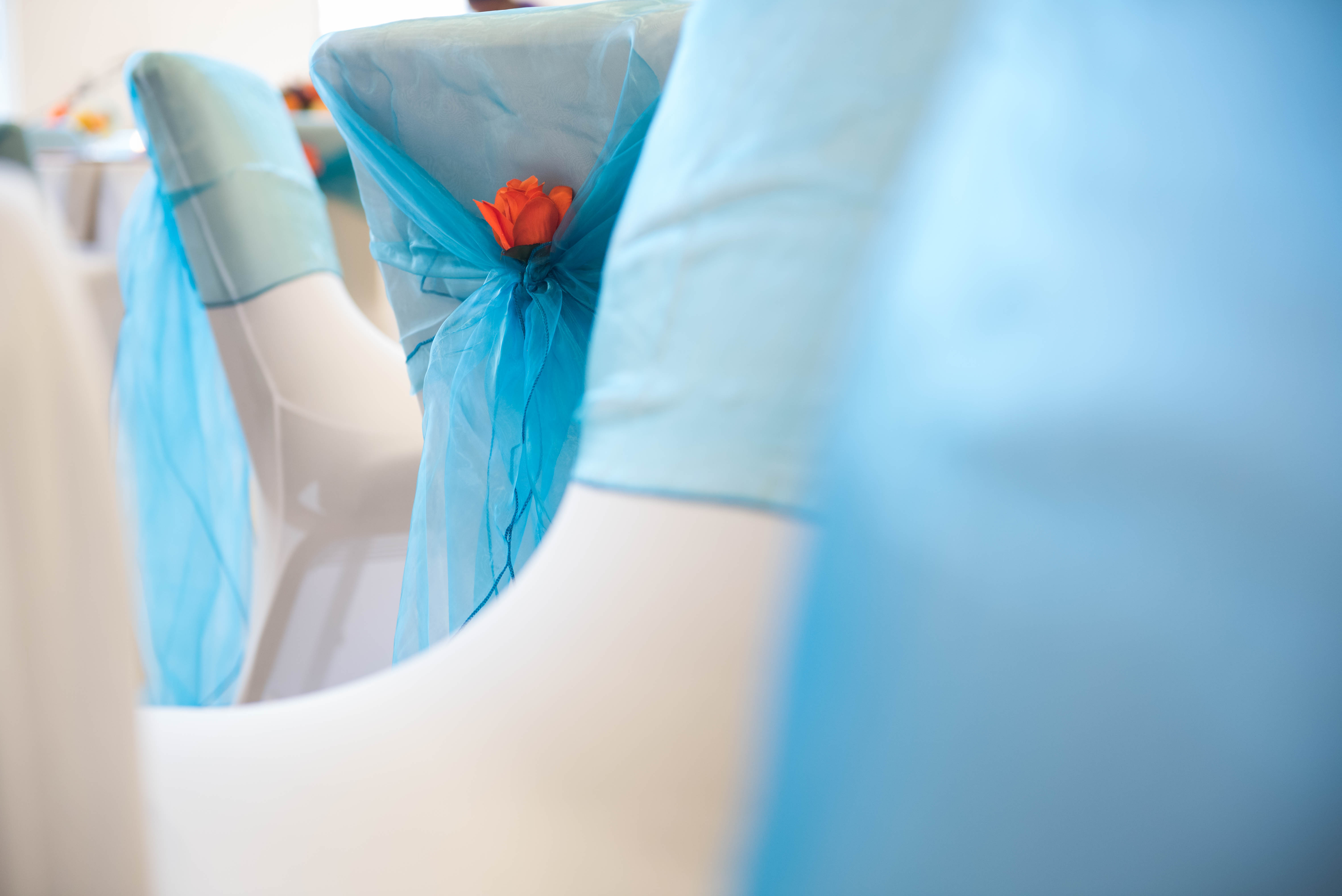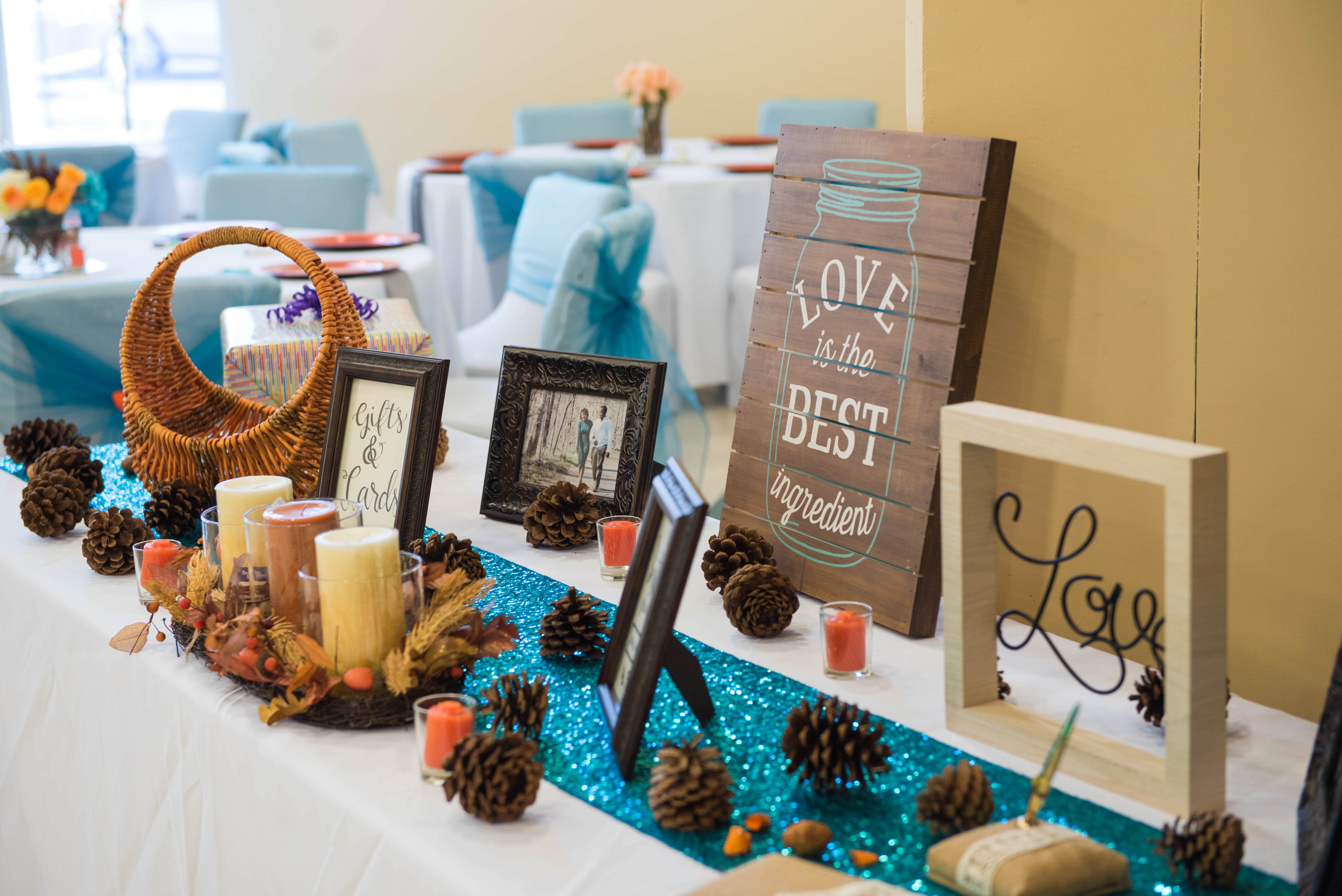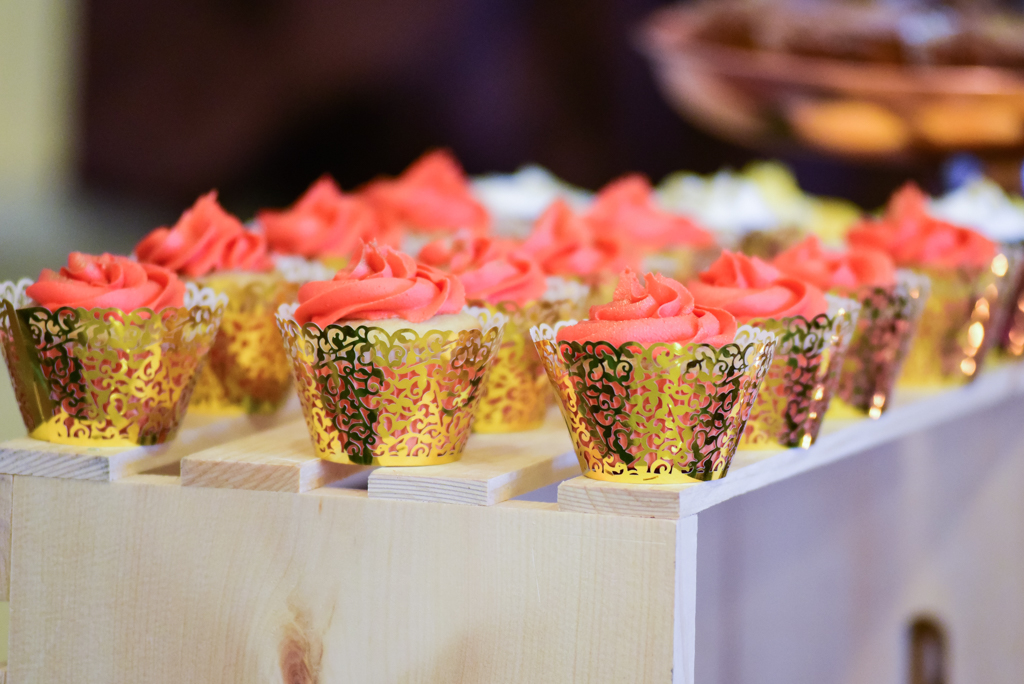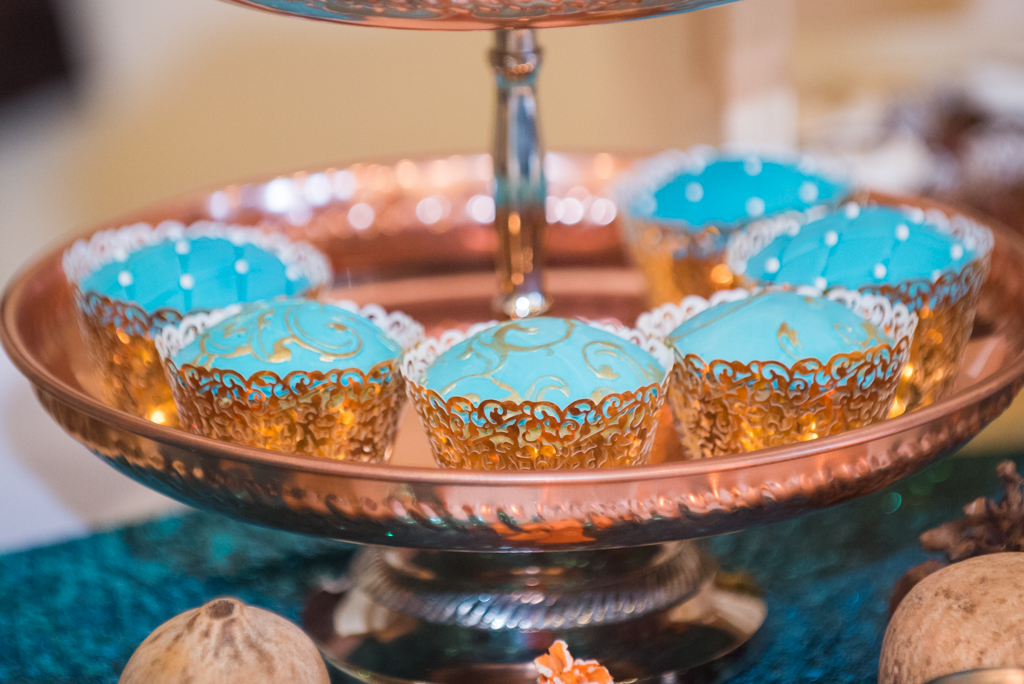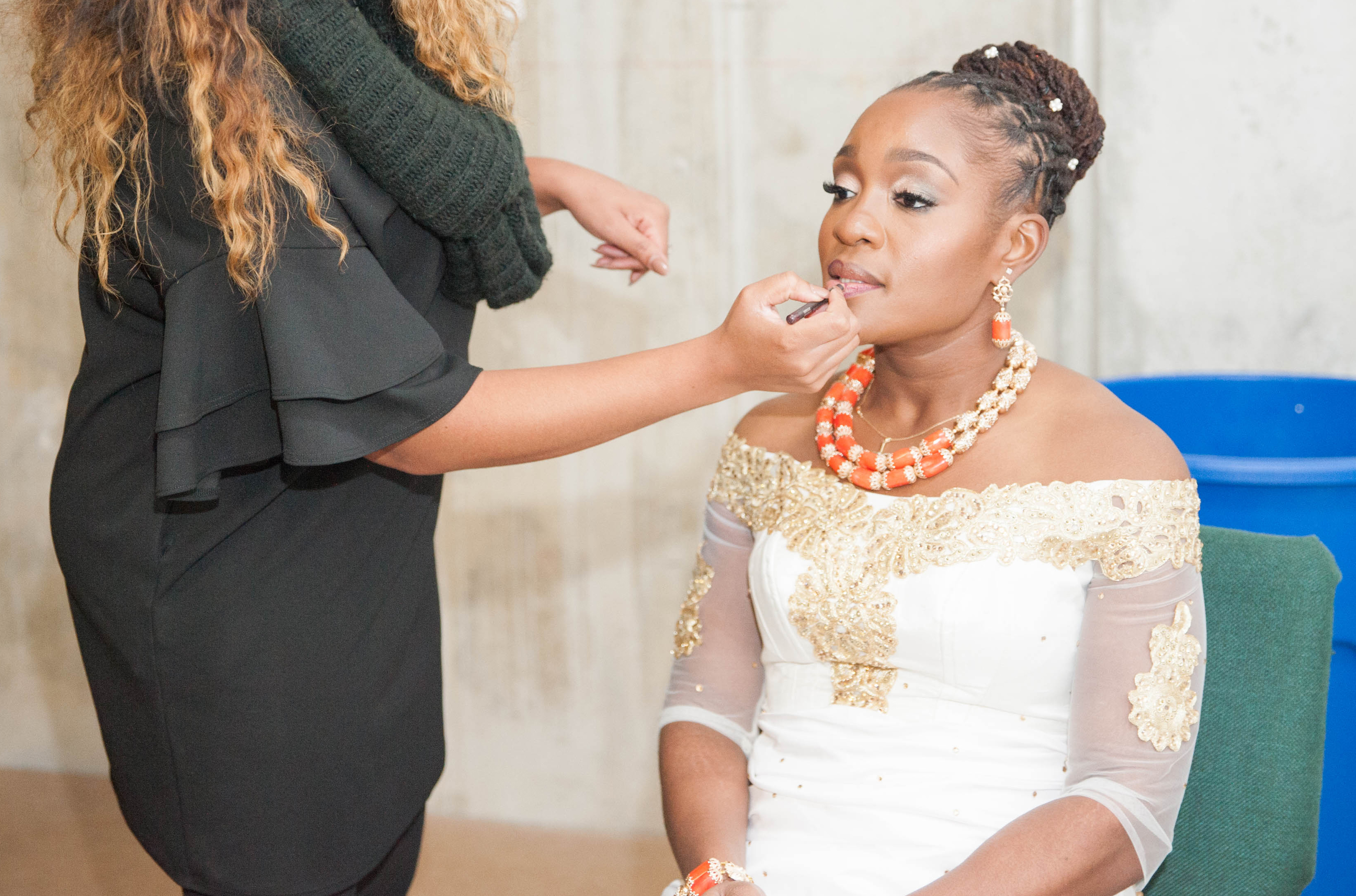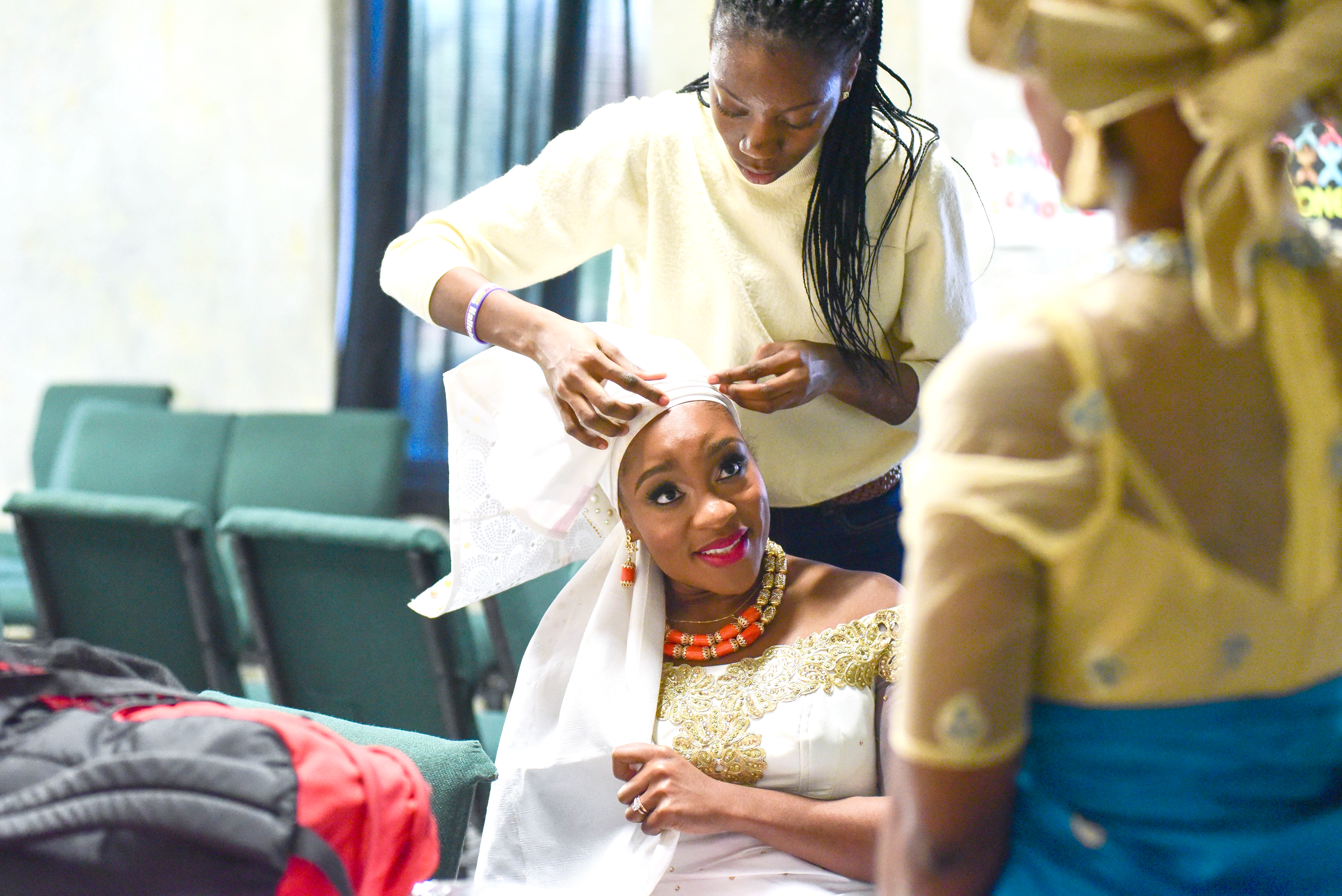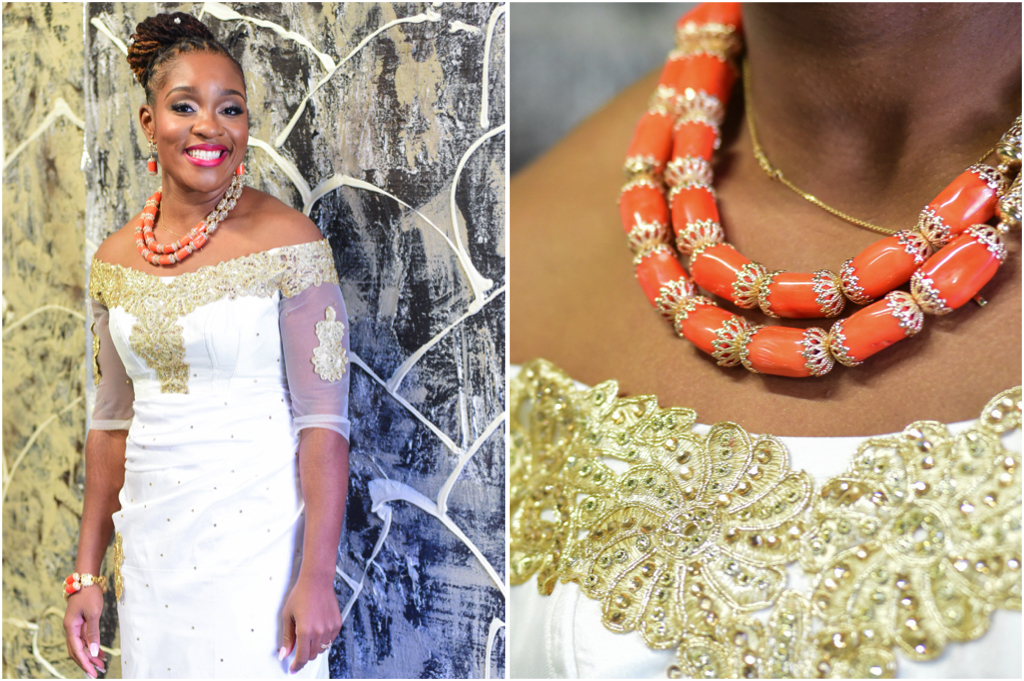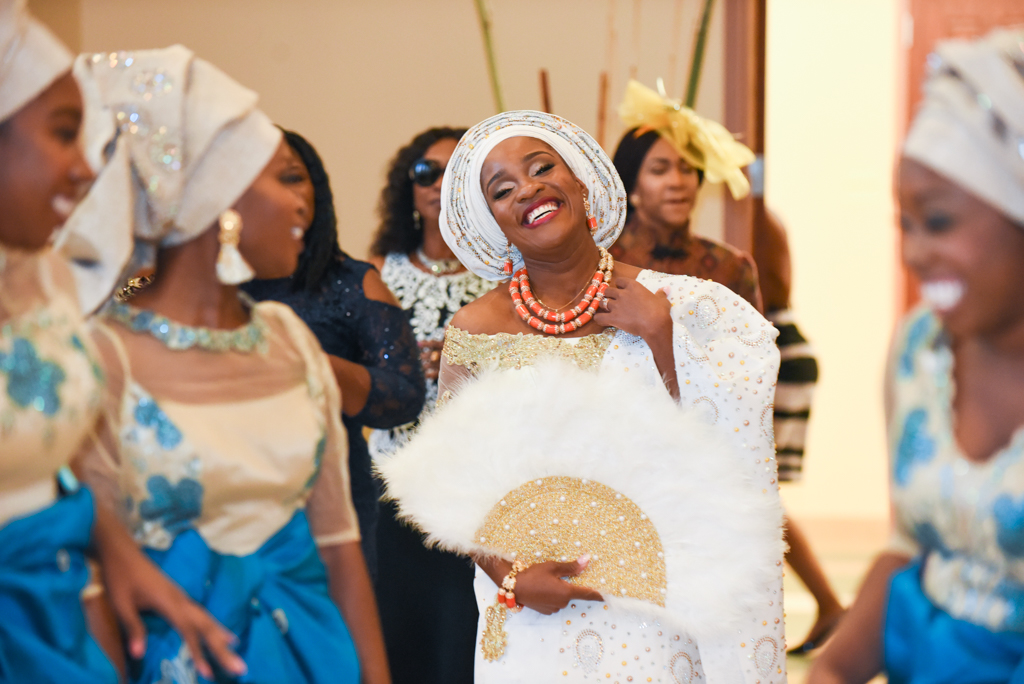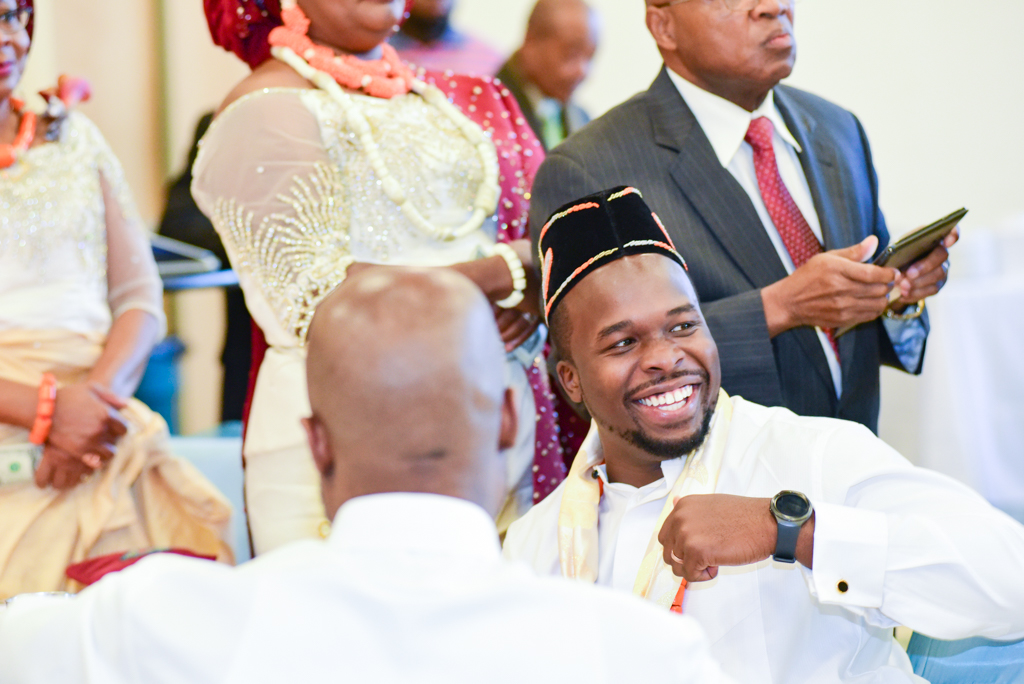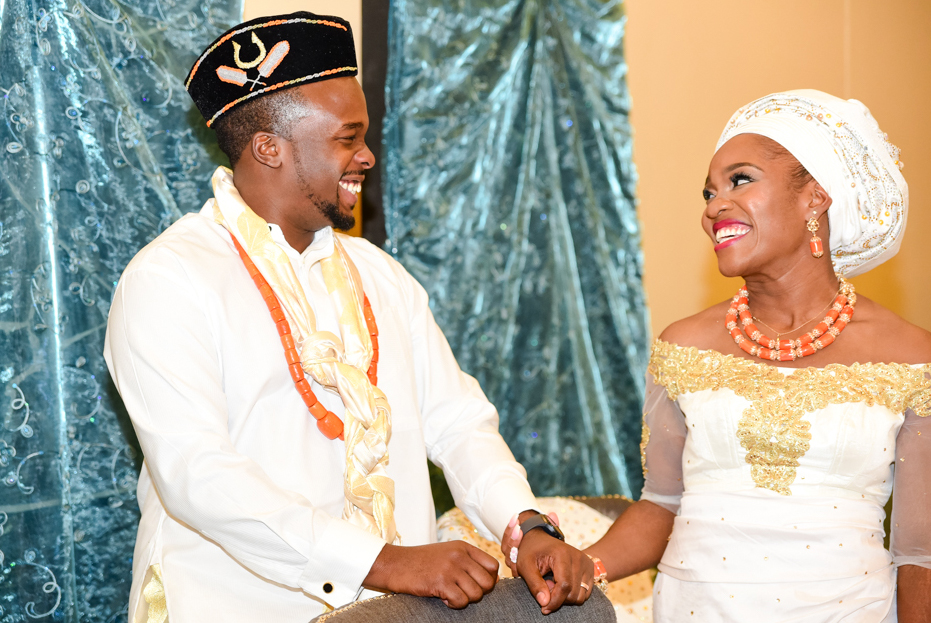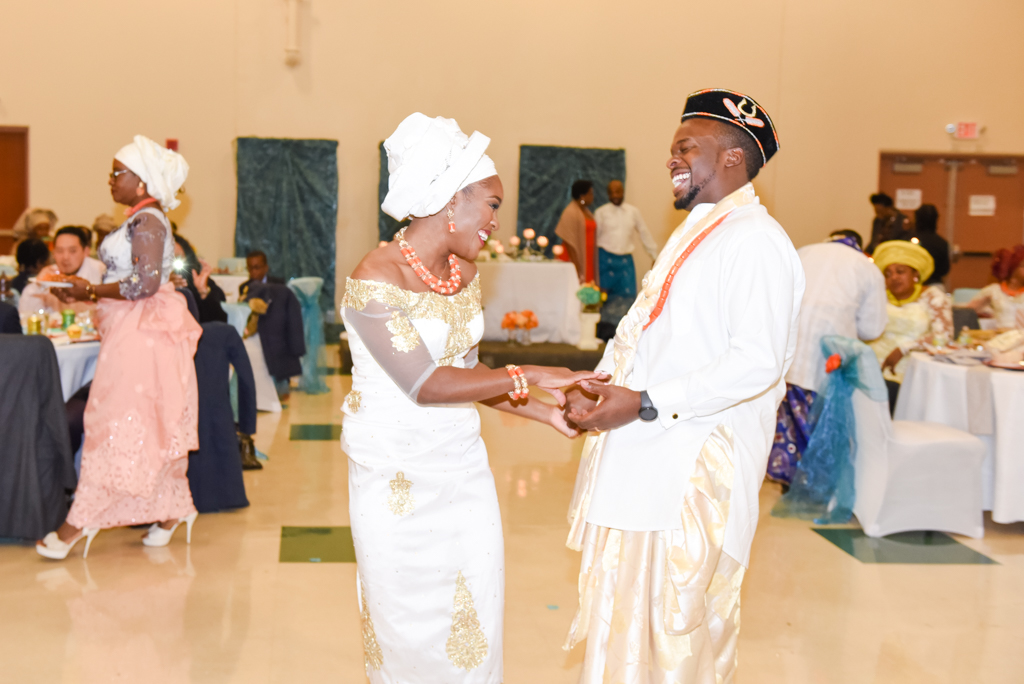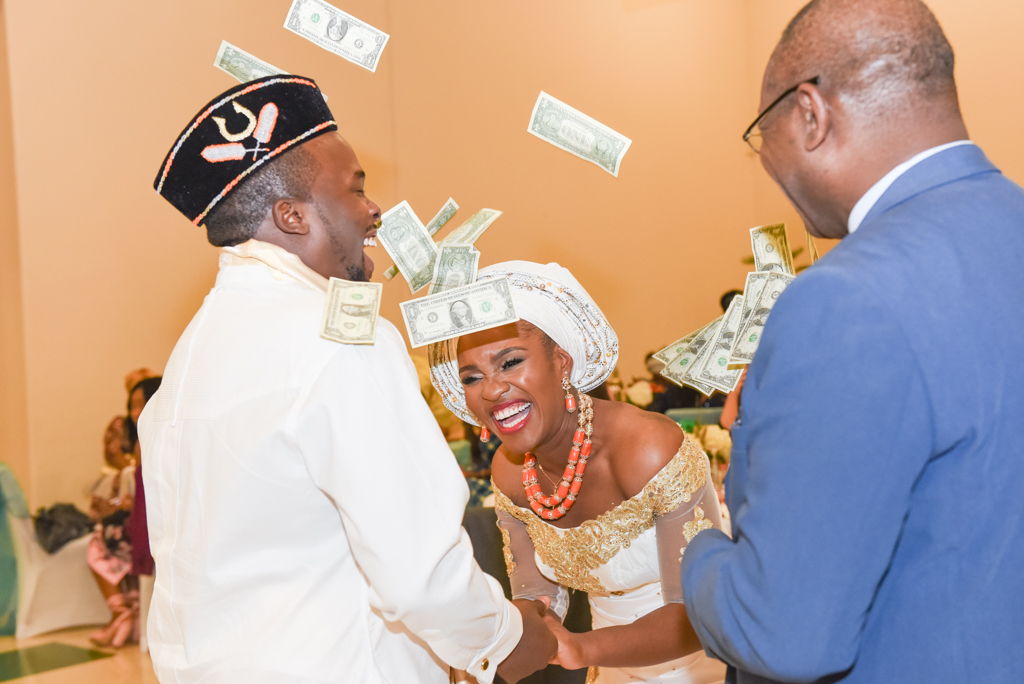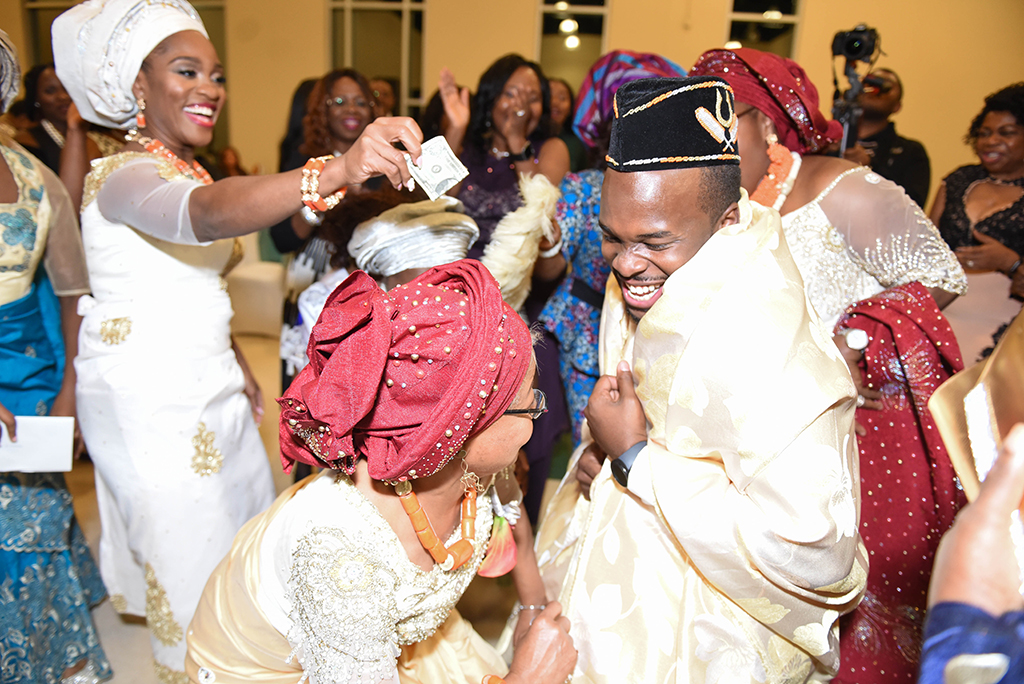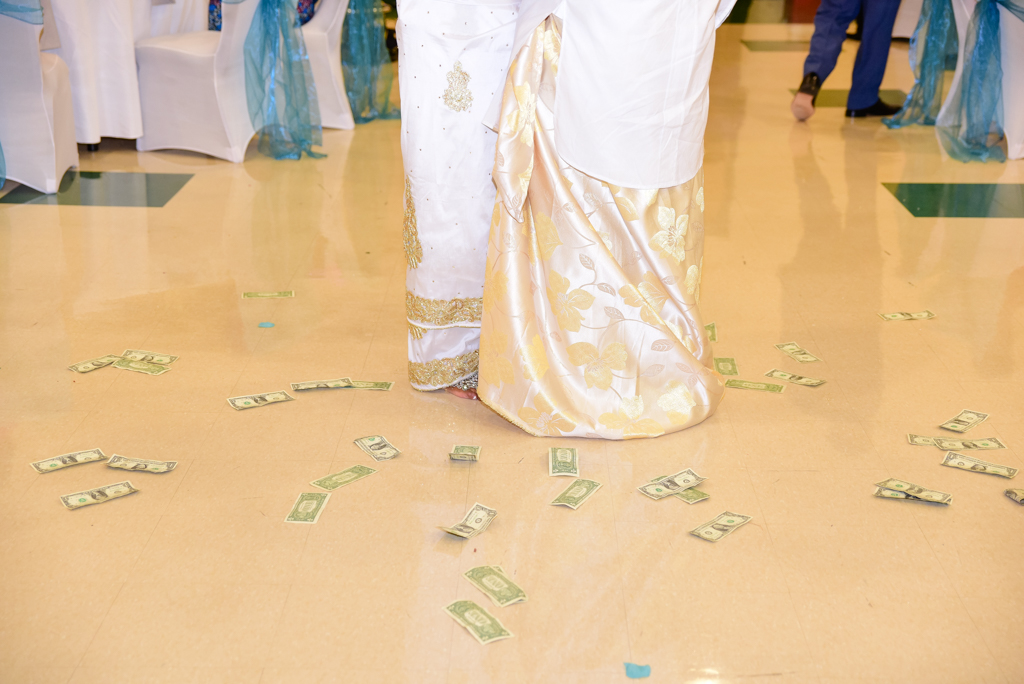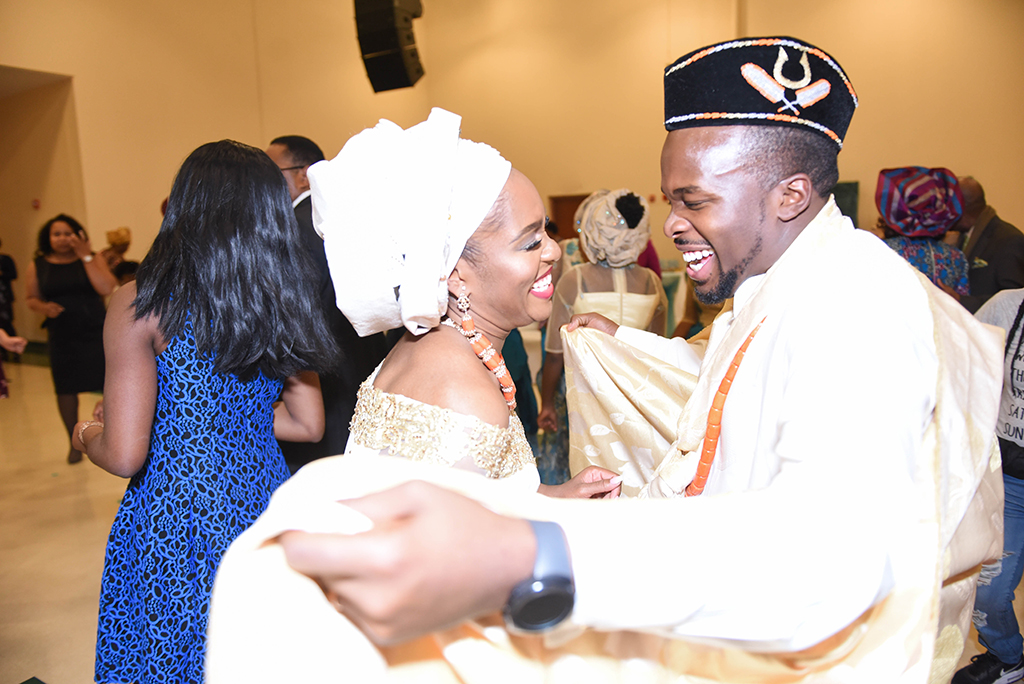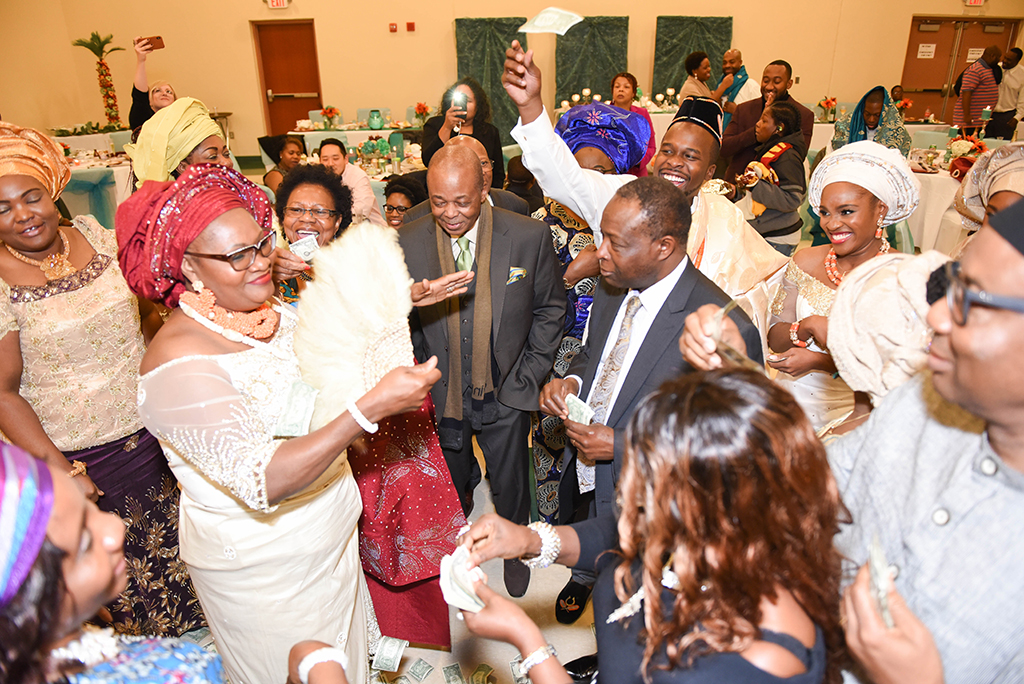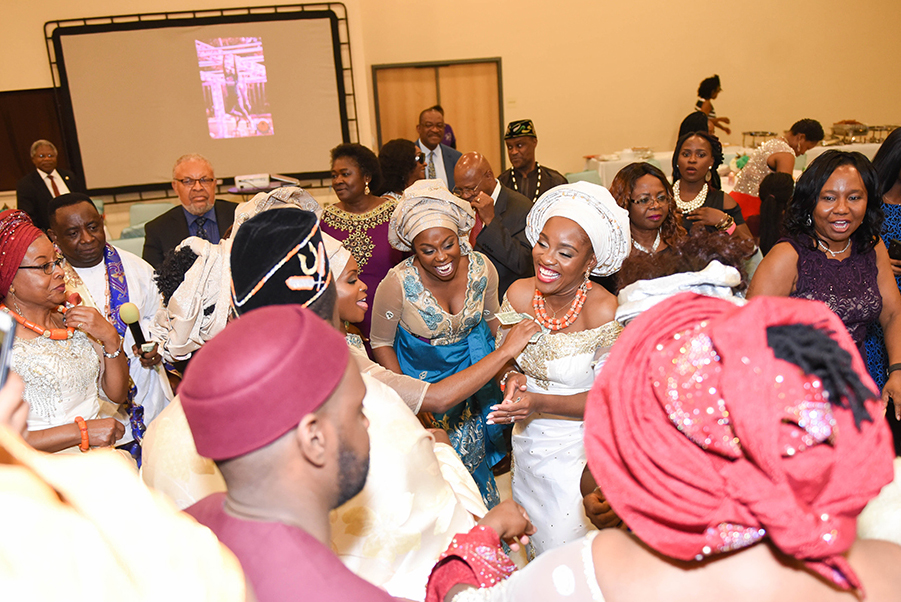 To learn more about our wedding photography, engagement or portrait sessions visit our FAQ page. If you'd like to book a photo session with Love Charm Photo, please send us a message or call us at 301-848-0020. We'd love to chat with you! Thanks so much for visiting our site!
All Photos Copyright © Love Charm Photo. All Rights Reserved.