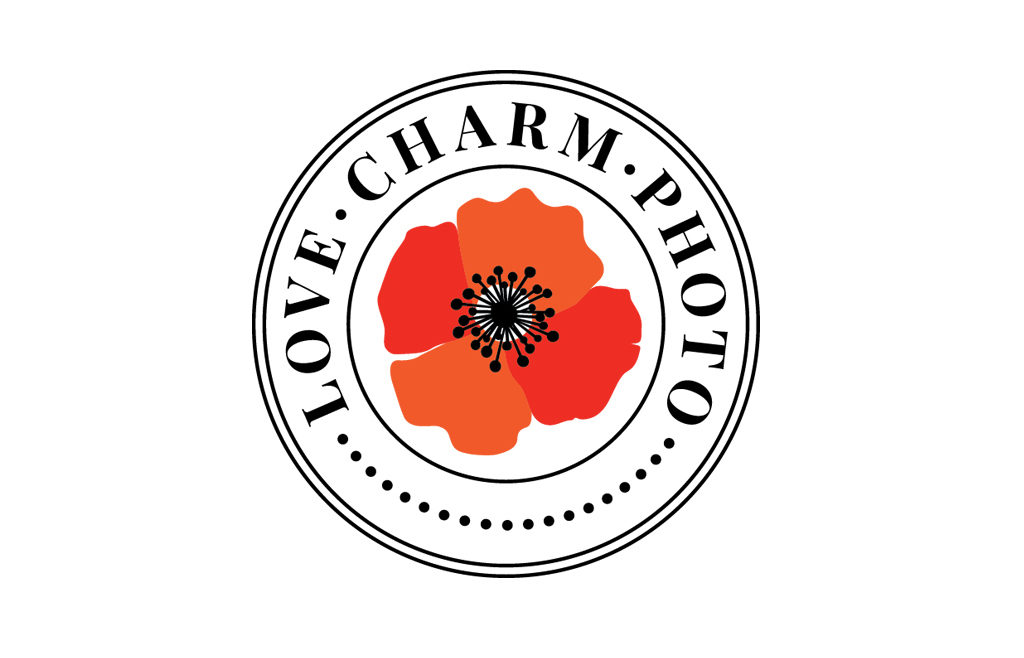 Rebranding Process | Deciding we were ready for it
We are excited to announce the rebrand of Love Charm Photo! In late 2015 we launched the previous version of our brand and we loved it. We thought it was perfect. BUT, over the past couple years our photography style has evolved and our branding soon became outdated. Time for modernization! This all began by looking at ourselves as business partners and artists. We wanted to find a way to combine all of the things we love, and by we, we mean Alie, into something that was classy, young, and fun.
So, we reached out to an amazing designer to talk about a simple, clean new logo with lot's of personality. We are very grateful to be have been able to work on this project with the talented designer Allie Adams. She took our vision and helped push it to a new, cleaner, yet bold direction. We believe that we will constantly be updating the website, adding subtle designs and some custom features, but we couldn't have envisioned this rebrand without her talent. This rebrand launches a new chapter in our business and the journey we'd like to pursue with our work.
What does the Rebrand Mean to You?
Nothing! The quality of our work does not change. Our pricing is not changing. We just got a new face-lift!
The Story Behind the Brand
We really wanted to incorporate the Poppy Flower into the brand, somehow. We didn't know just how but we tried a couple things, and several not-so-successful designs…you may have see one or two live on the website at some point. We knew that it was foolish to attempt this task on our own, so we hired a great designer and gave her this vision:
"We do really like the design element to be a Poppy Flower and the colors to stick to black and grays. Although, we are not opposed to some color! I think the overall feel we want to express is that our work very classic and romantic."
Allie Adams took these vague three sentences and gave us our fun brand. We couldn't be happier with how everything turned out! Richie then tightened things up and stripped out all unnecessary elements from the website. Looking back, we've waited to move forward with investing in our business for so long. Since we are both creative and have general knowledge in design, we always felt that we could tackle this task on our own. Something we've been doing for YEARS!! Suddenly we were ready to put our hard earned money back into Love Charm. We were so focused on investing in our gear and honing our skills that we forgot that success could also come from the business itself.  We are ready to show how much we've grown, artistically and commercially. Enough things have changed in our business that the past brand didn't represent our shooting style (or our brides). We hope our minimalist, straightforward brand allows for the creative minds to wander.
We hope you'll all enjoy the cleaner look!