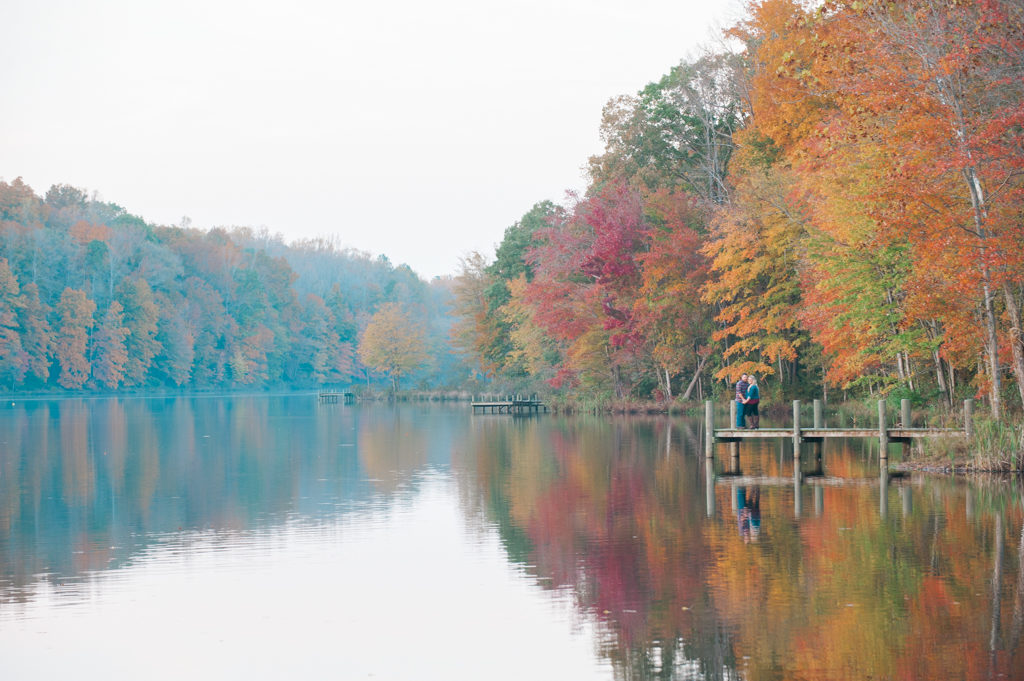 There isn't a backdrop as painterly as the colorful Autumn trees at Jenna and Josh's Fall engagement session at Gilbert Run Regional Park.
During their photography session, we spent the evening walking the trails and gazing at the picturesque lake. As we stopped for pictures on a few of the parks piers, we were overwhelmed by the vivacity of the hues around us. We didn't expect to see just how vibrant the colors on the trees looked that day. It was such a wonderful surprise!
Jenna approached us with the desire of a fall session in the summer. It can be tricky planning a fall colors session (sometimes it requires extra driving to find the leaves; it's hard to determine when the leaves will change; the weather is unpredictable; etc). We couldn't be happier that this session was worth the wait! We did it at the perfect time and location! Jenna and Josh were great to work with. Josh was such a gentleman and Jenna was such a sweet person. Thank you for an incredible session!
We'd like to wish couple years to happiness and Congratulations on your engagement and your destination wedding next year!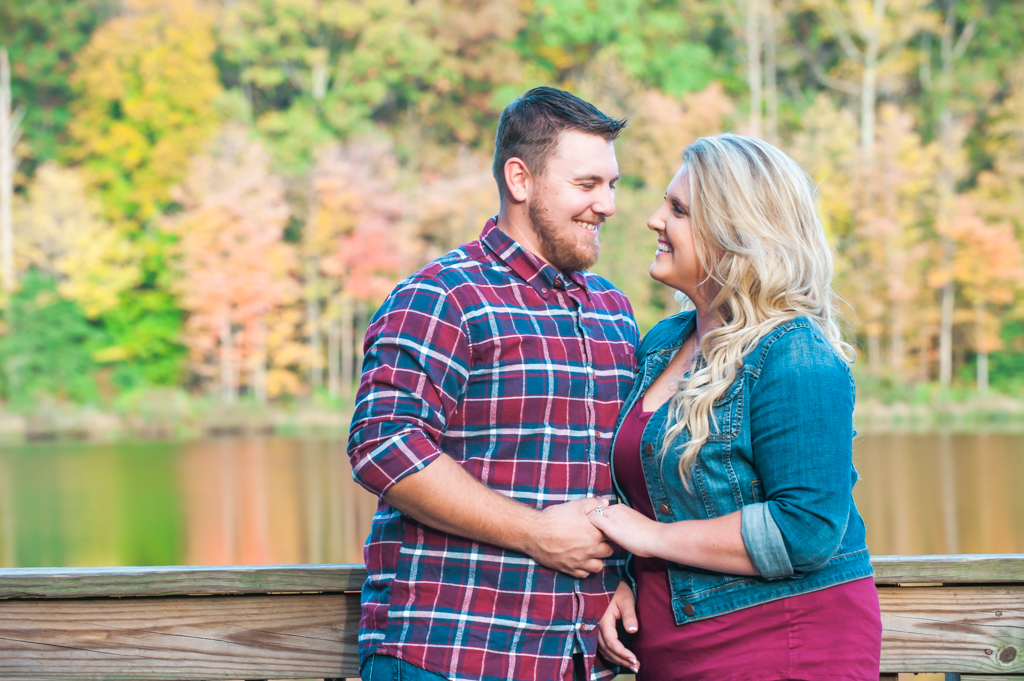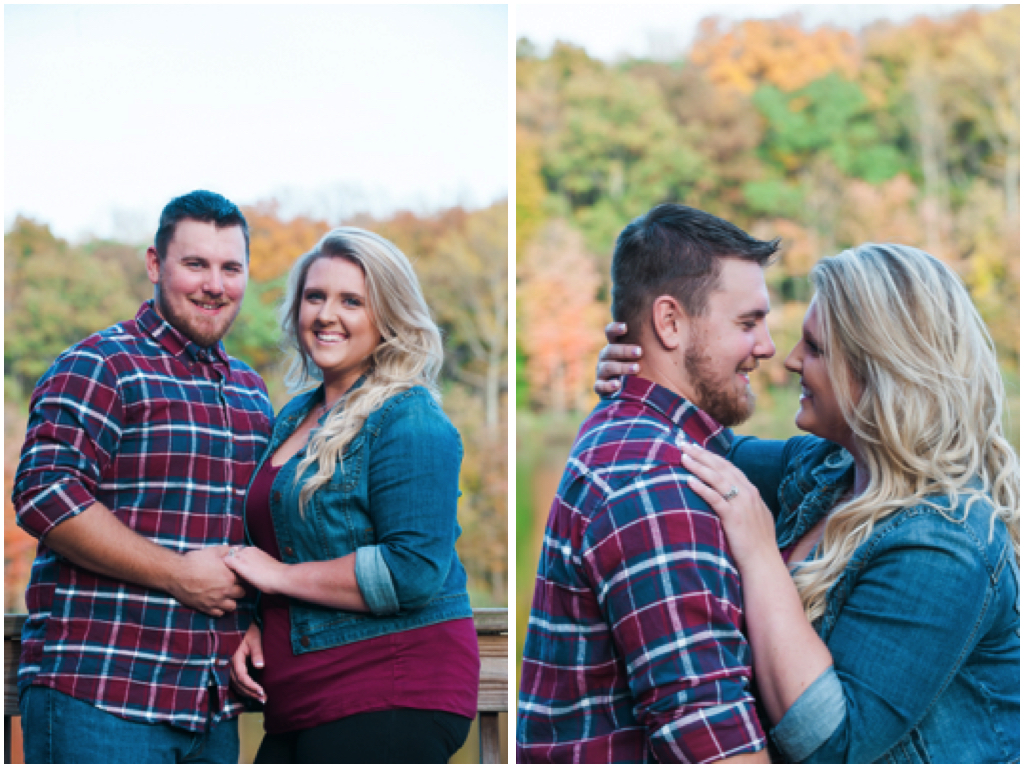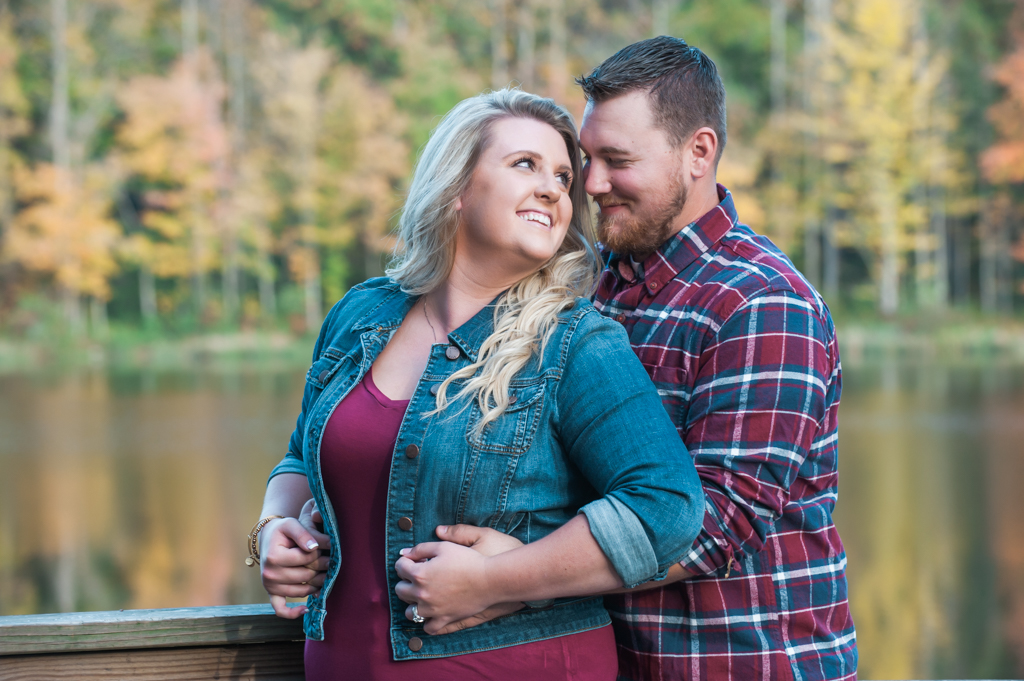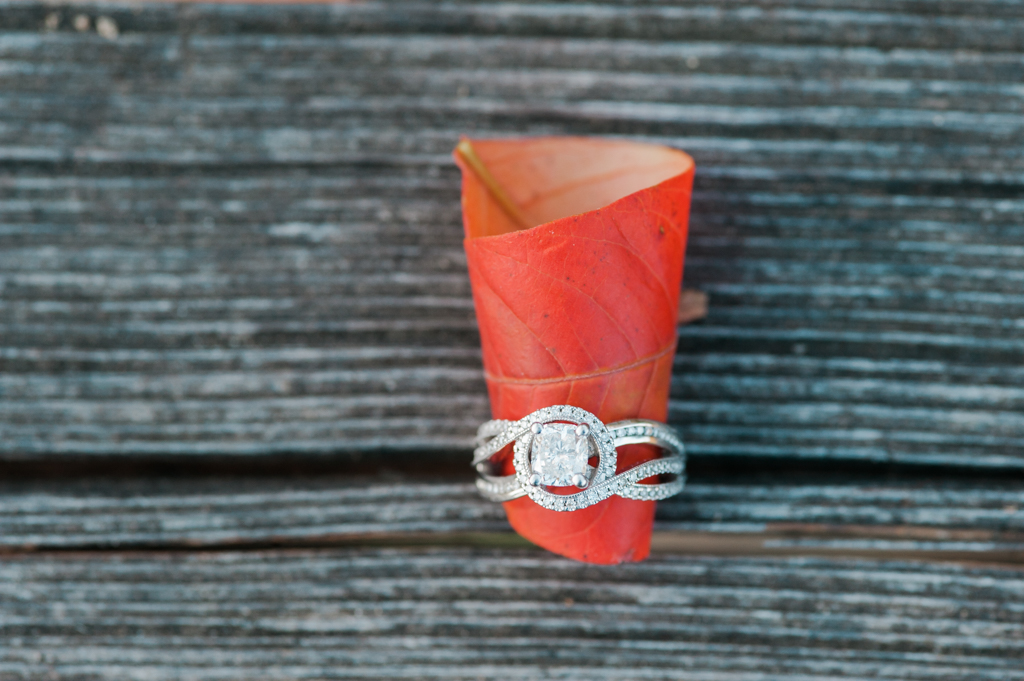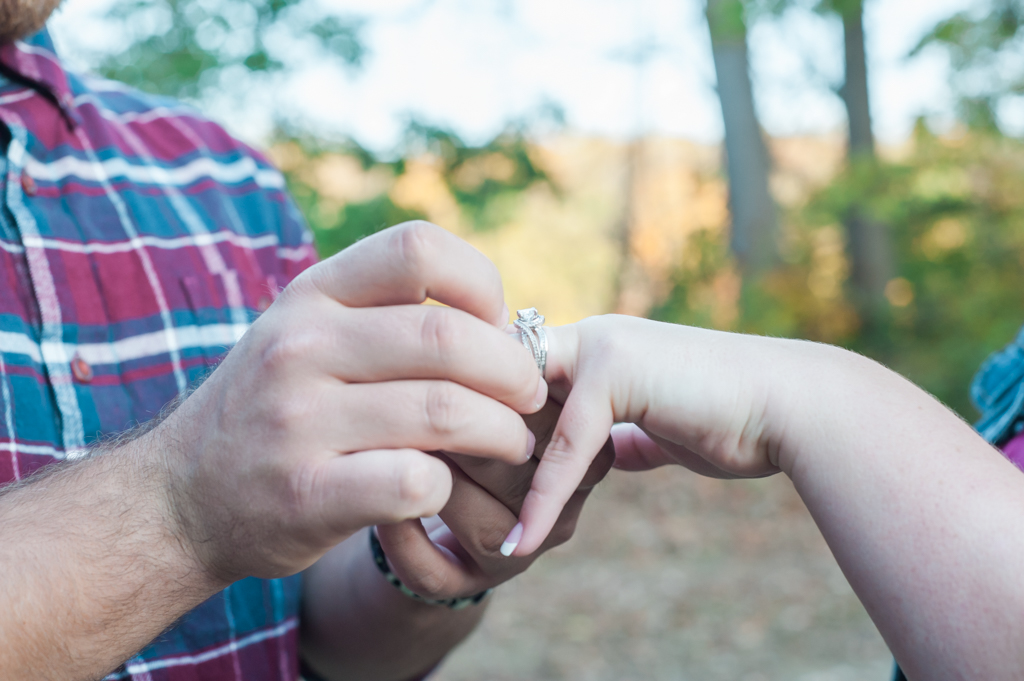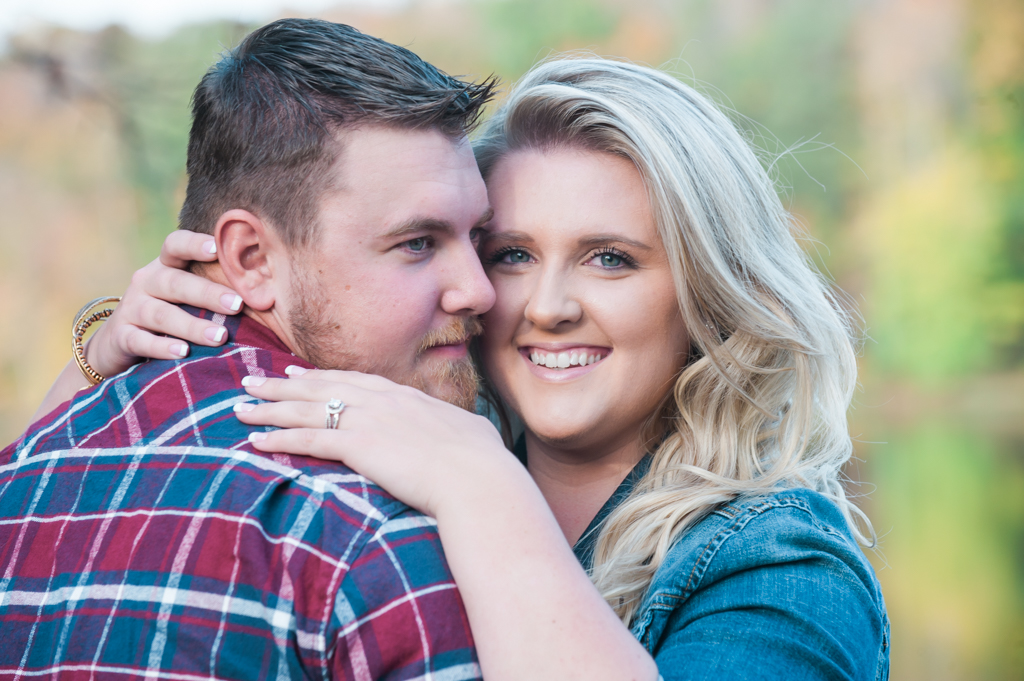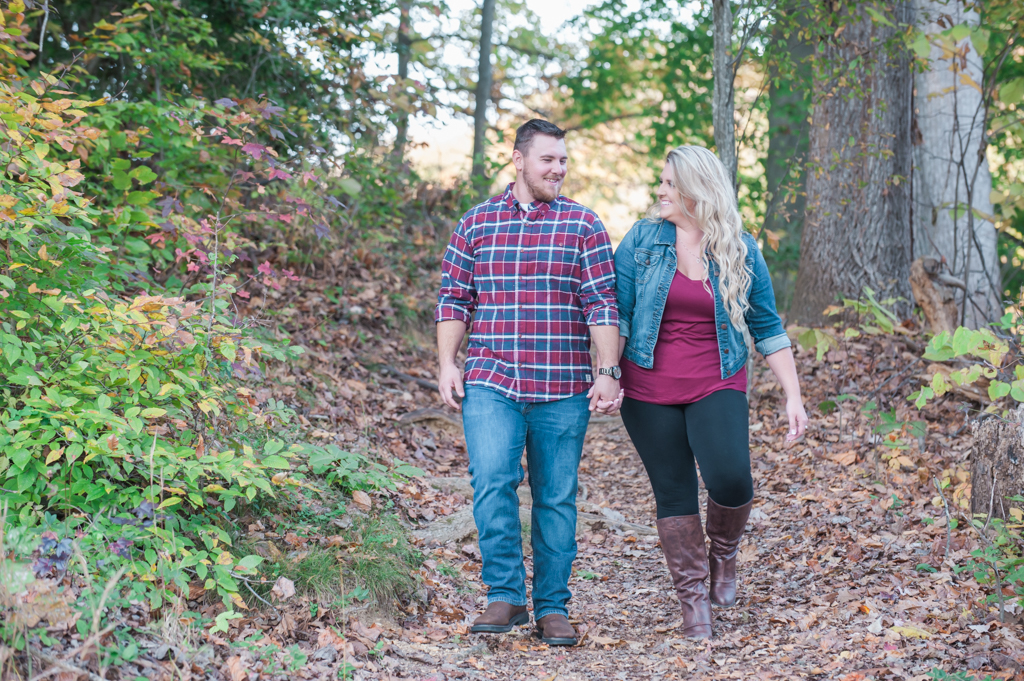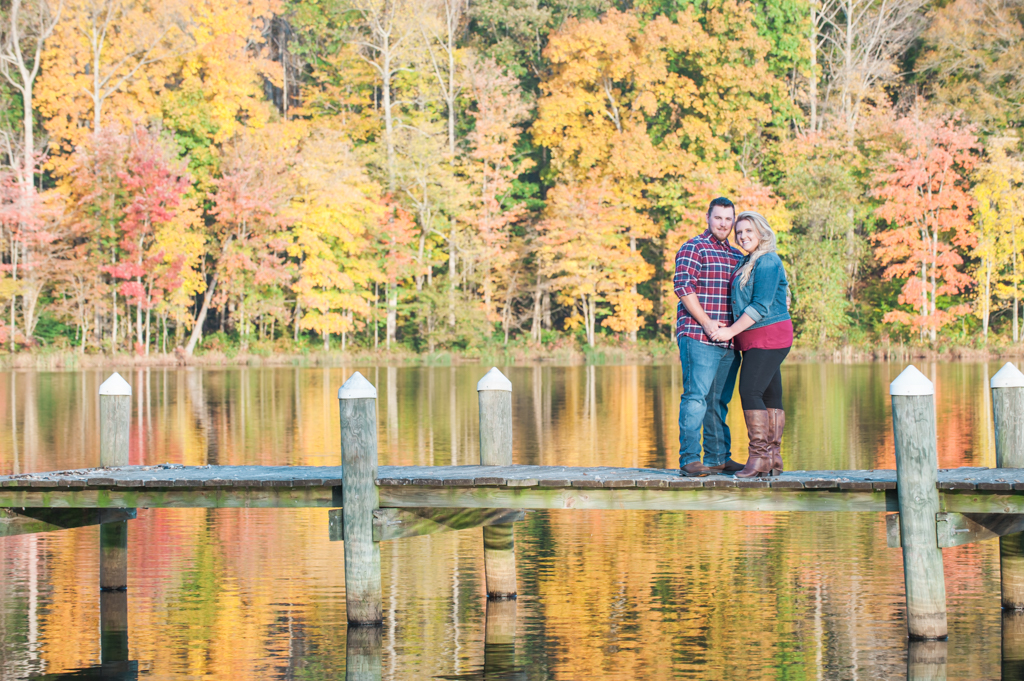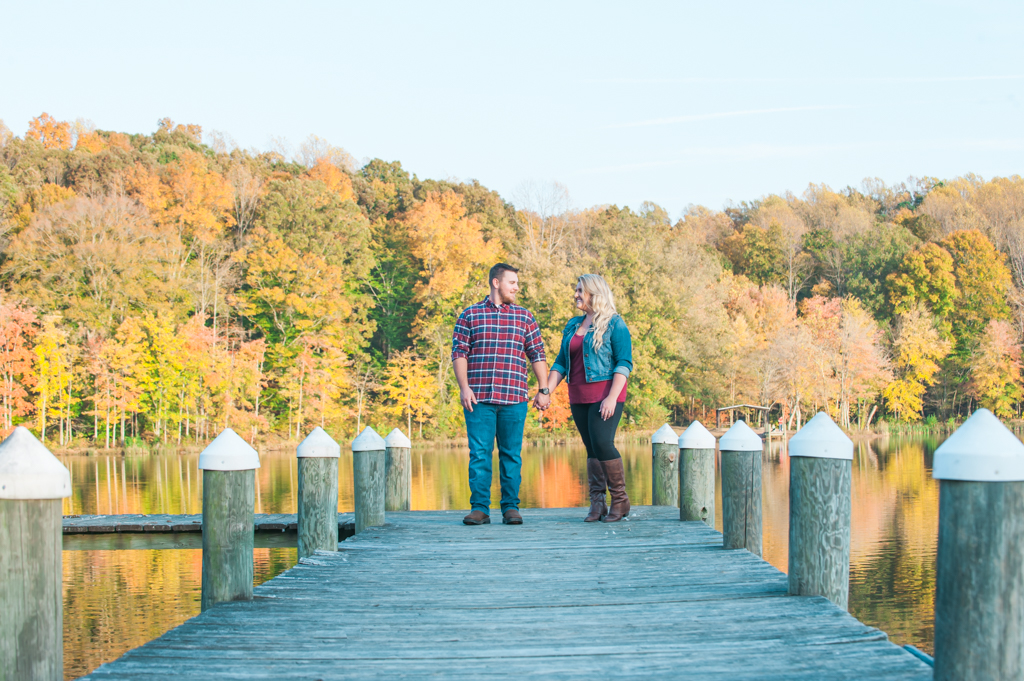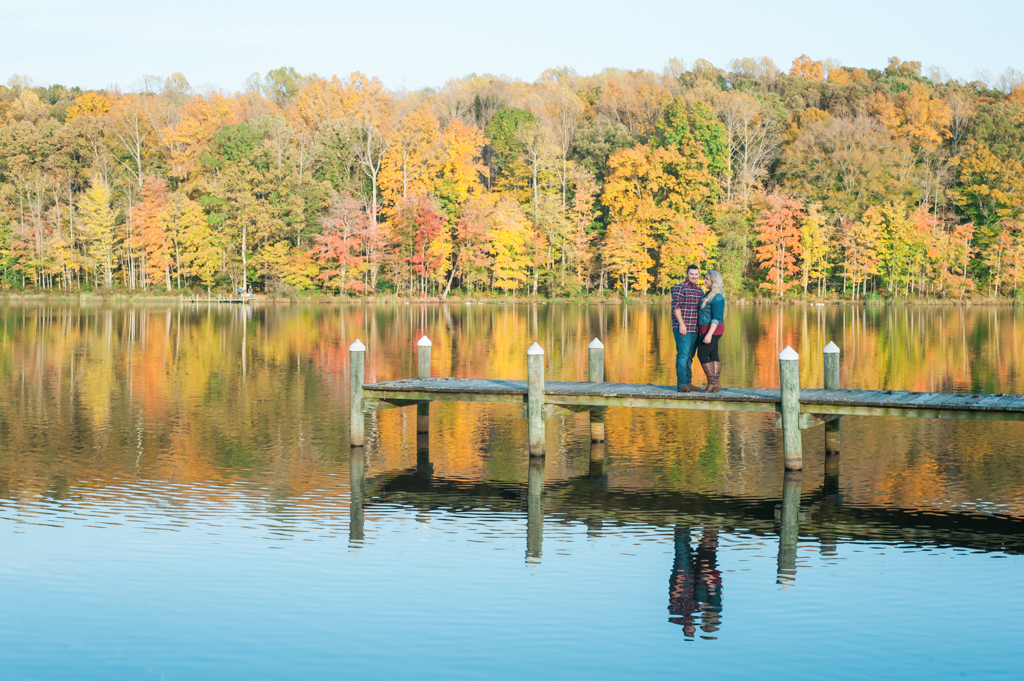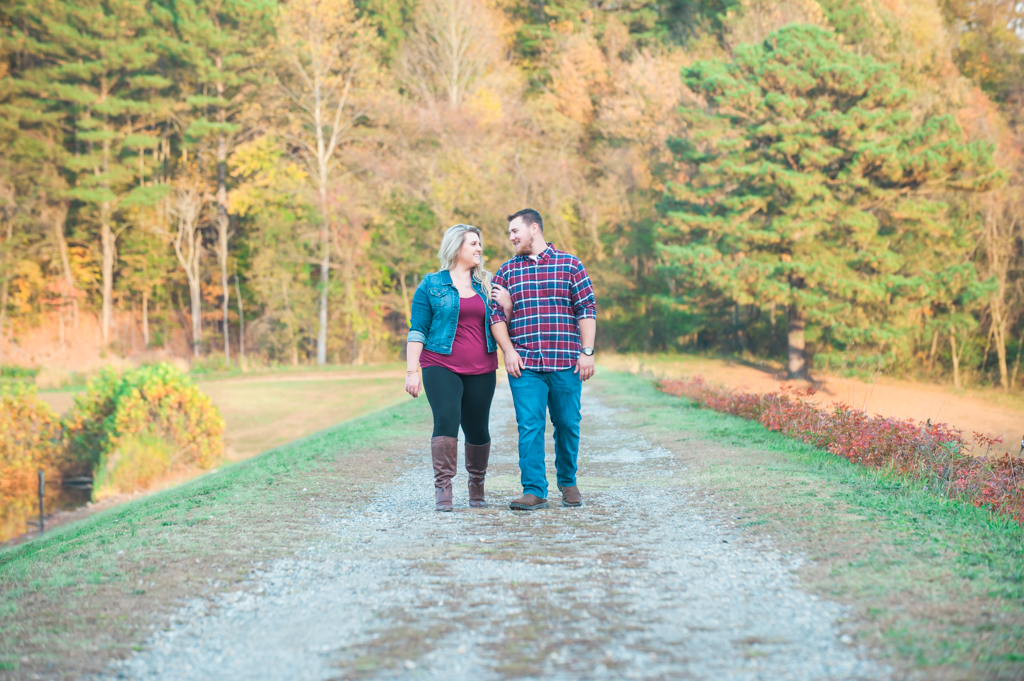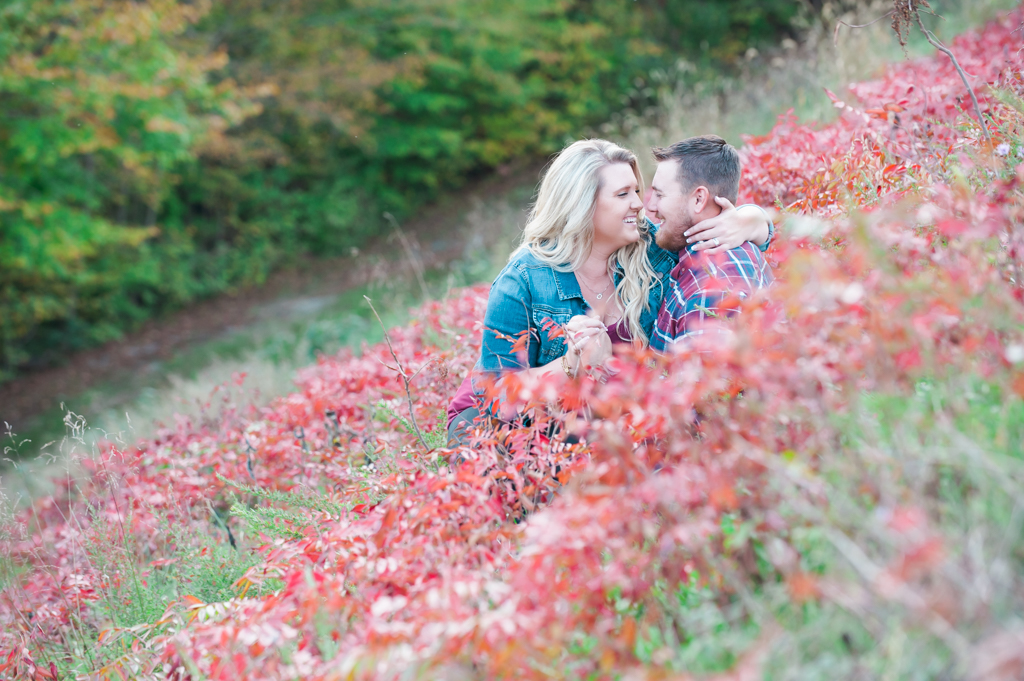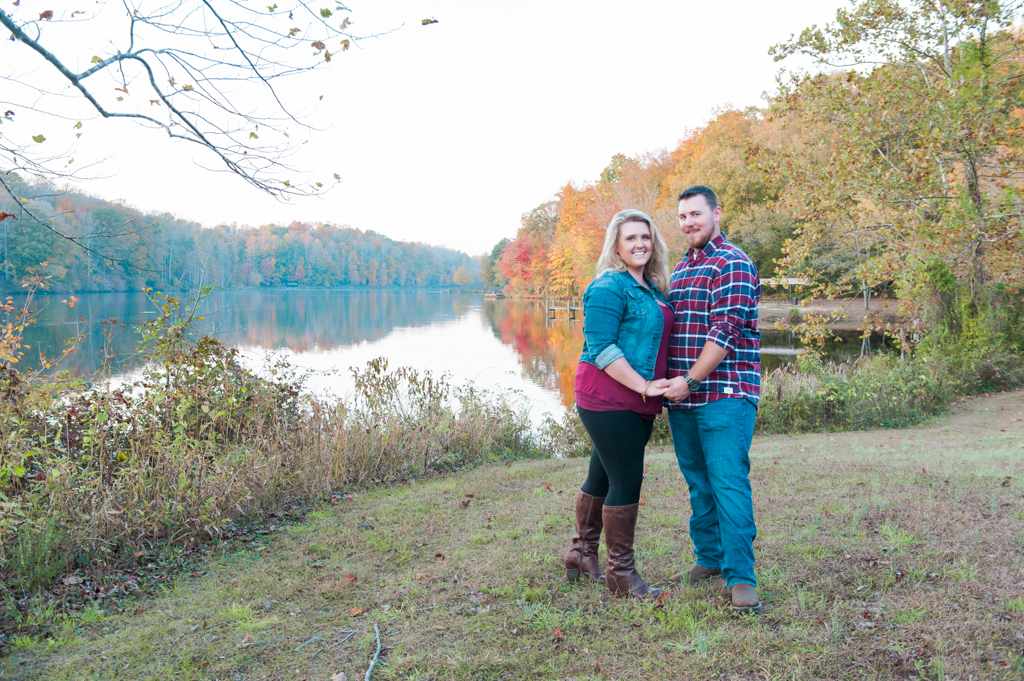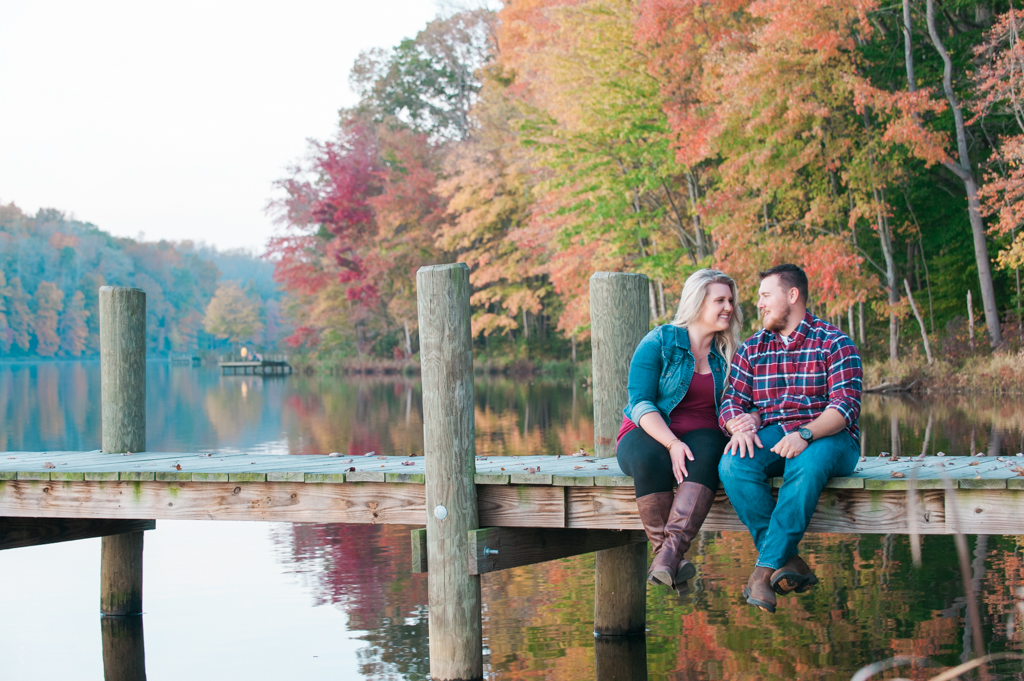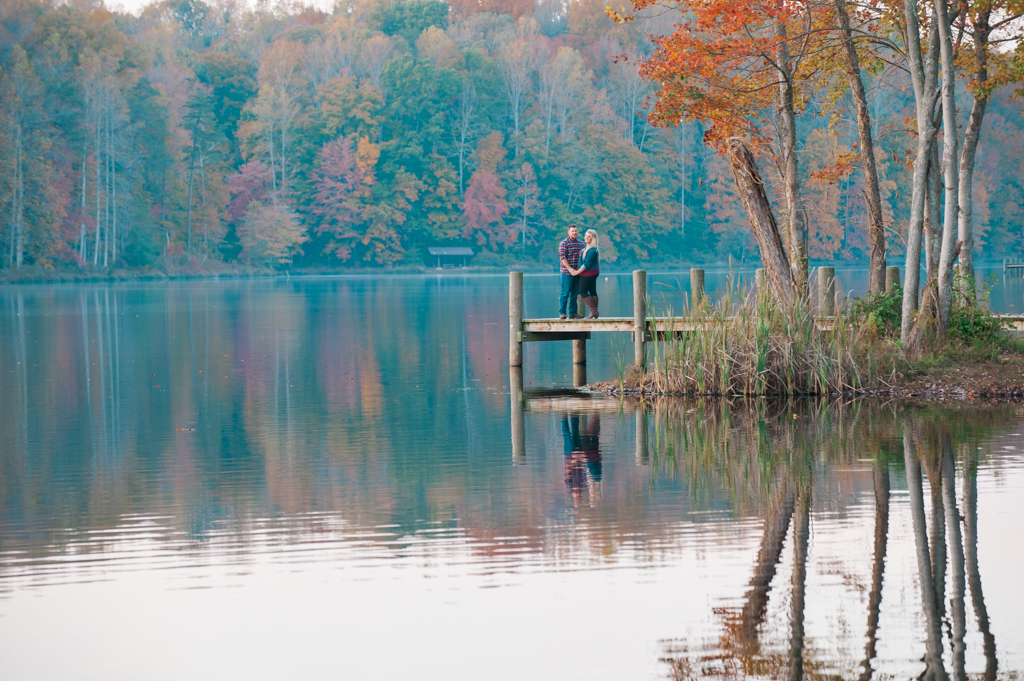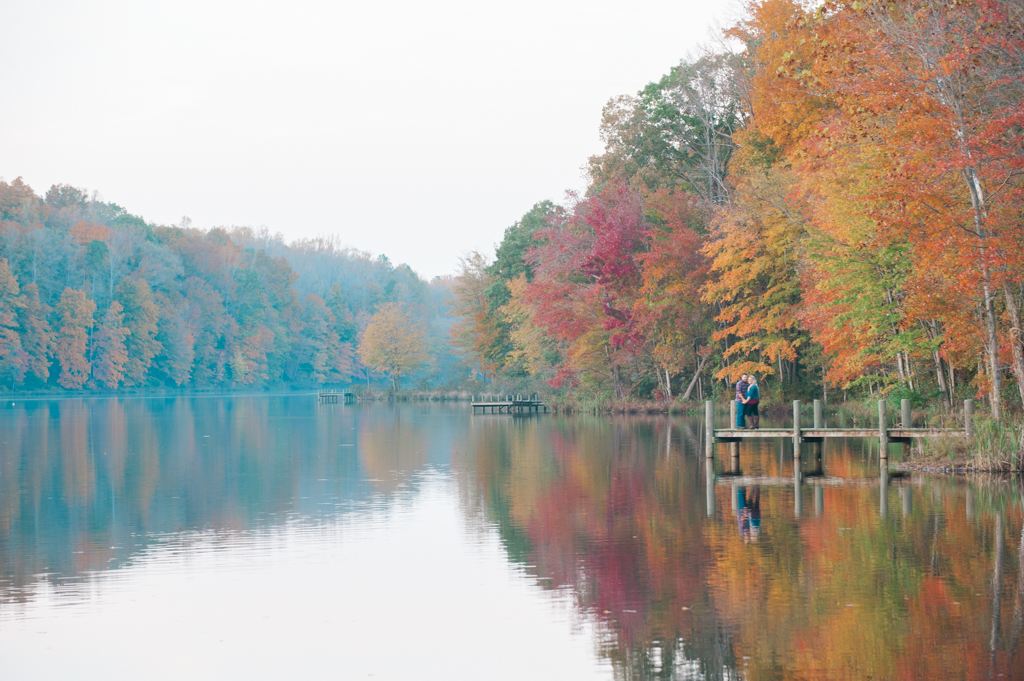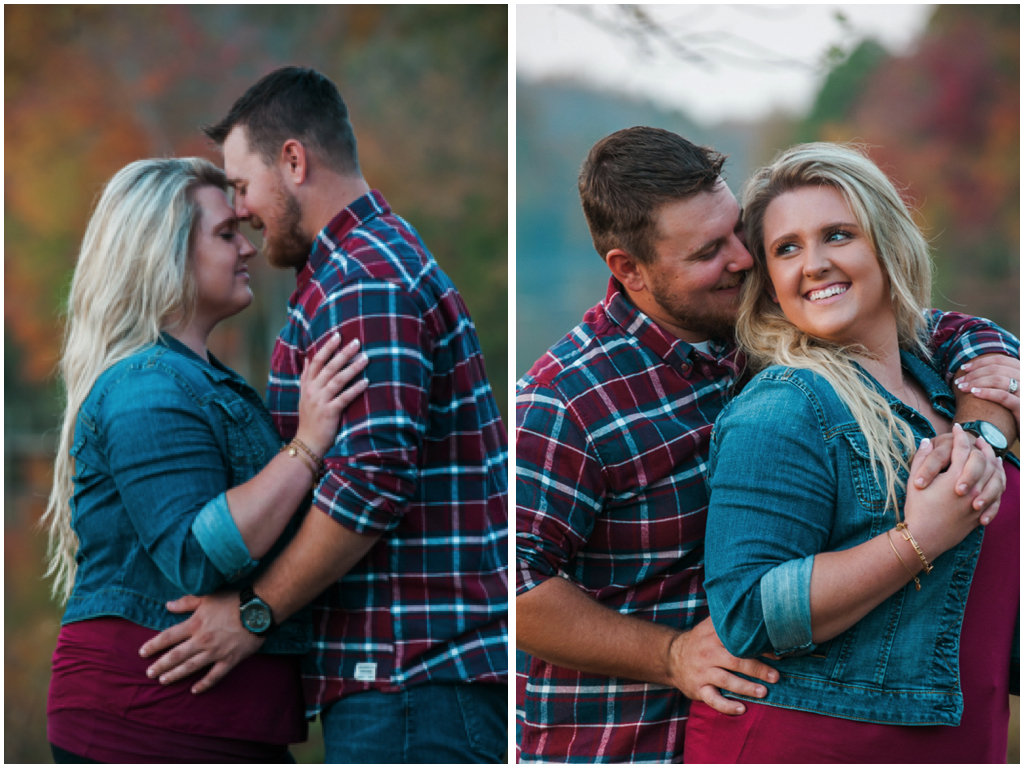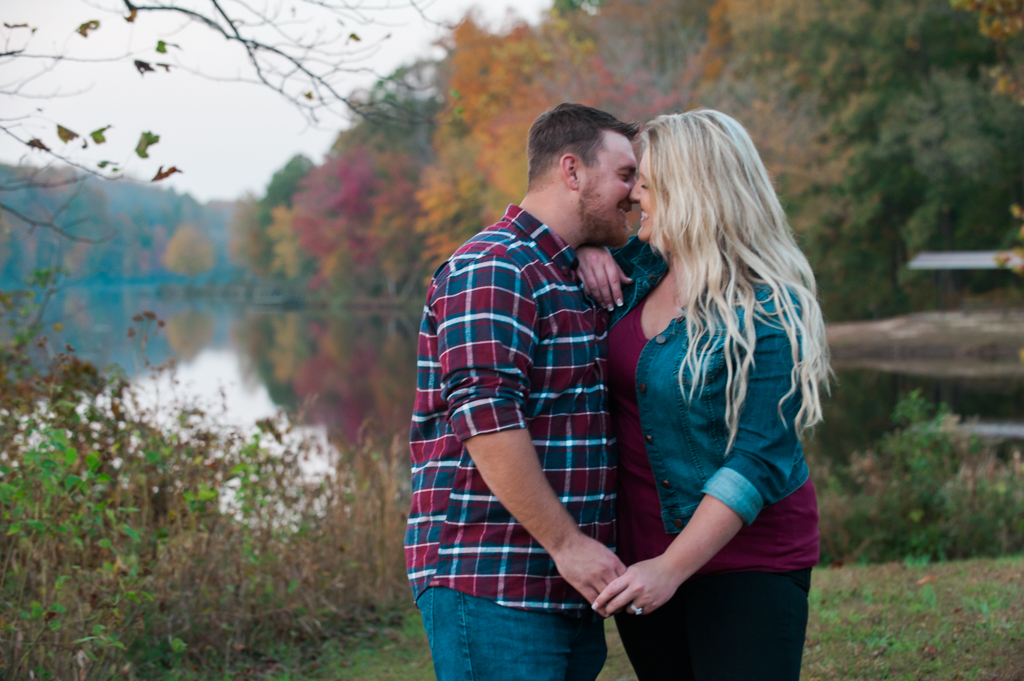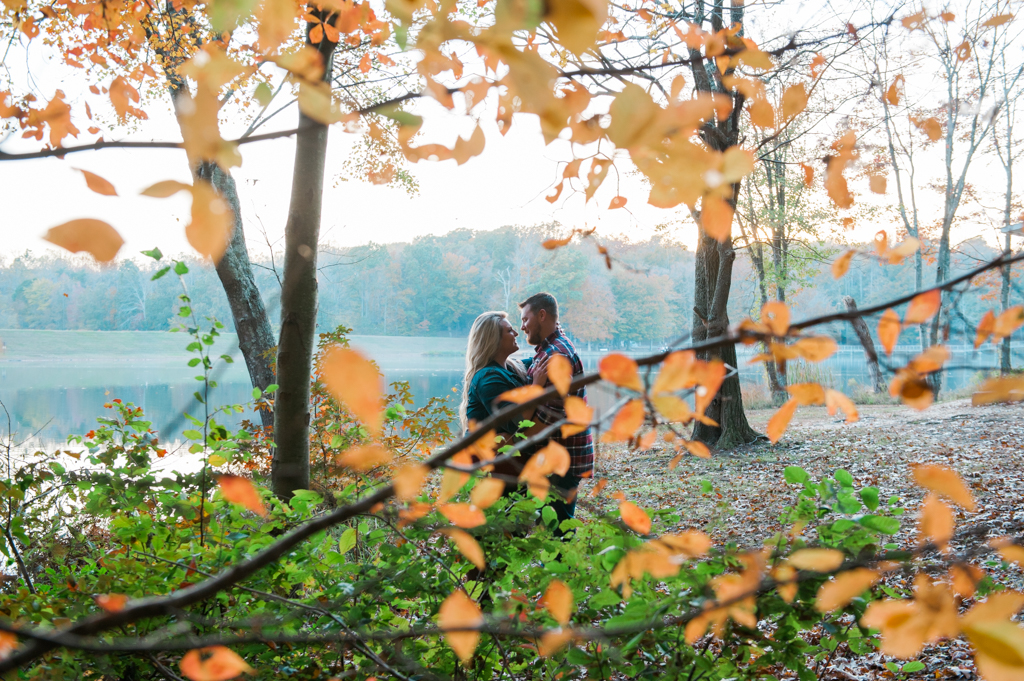 Jenna & Josh's Fall Engagement
To learn more about our photo sessions visit our FAQ page. If you'd like to book a photo session with Love Charm Photo, please send us a message or call us at 301-848-0020. We'd love to chat with you! Thanks so much for visiting our site!
All Photos Copyright © Love Charm Photo. All Rights Reserved.