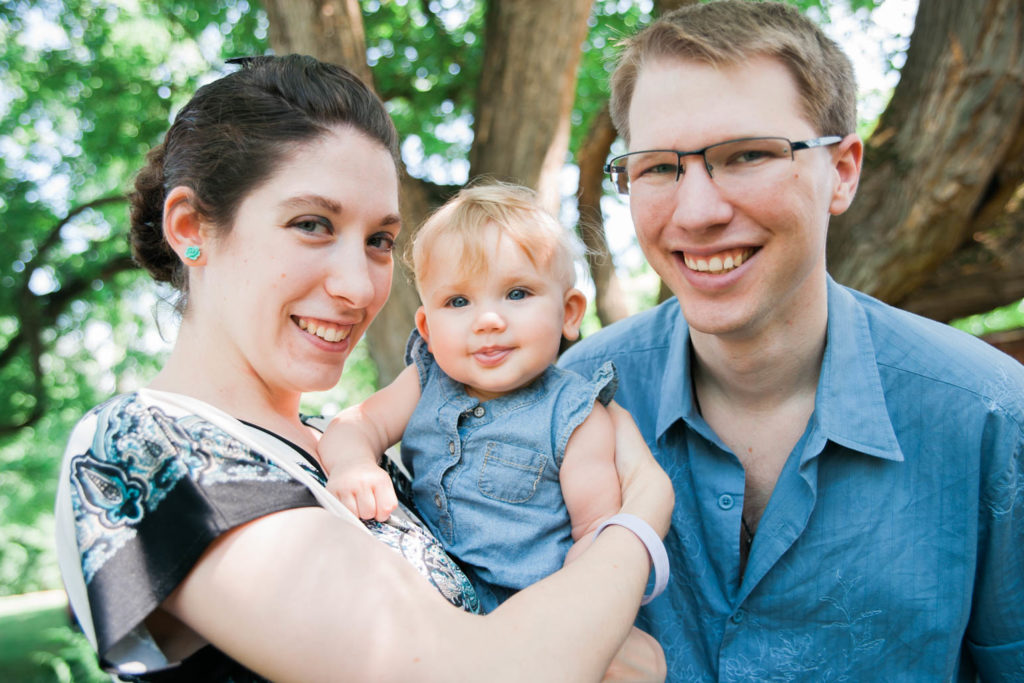 This sweet Virginia Family Portrait Session took place at River Farm in Alexandria where we met Jackie and Brooks for their daughter Felicity's first Summer!
It was so nice to be around this beautiful family. Felicity's smile lit up nearly every frame we snapped, and she was so easy to work with – plus she was super adorable! Felicity really seemed to enjoy the vibrant colors of the garden and especially the cool bricks and water feature in the courtyard. As we walked through the gardens and surrounding areas of the property, we really got a sense of just how lovely historic Virginia is today. The grounds at the site were beautiful and impeccably maintained.
Felicity is not walking just yet, but she is trying to stand up on her own. It's heart-warming to watch her smile as she crawls towards the camera super fast! Also, although she is teething, we've never worked with a baby who smiles as much as she does. We're are really looking forward to her next photo session!
Jackie & Brooks' Alexandria Family Photography Session
To learn more about our wedding photography, engagement or portrait sessions visit our FAQ page. If you'd like to book a photo session with Love Charm Photo, please send us a message or call us at 301-848-0020. We'd love to chat with you! Thanks so much for visiting our site!
All Photos Copyright © Love Charm Photo. All Rights Reserved.