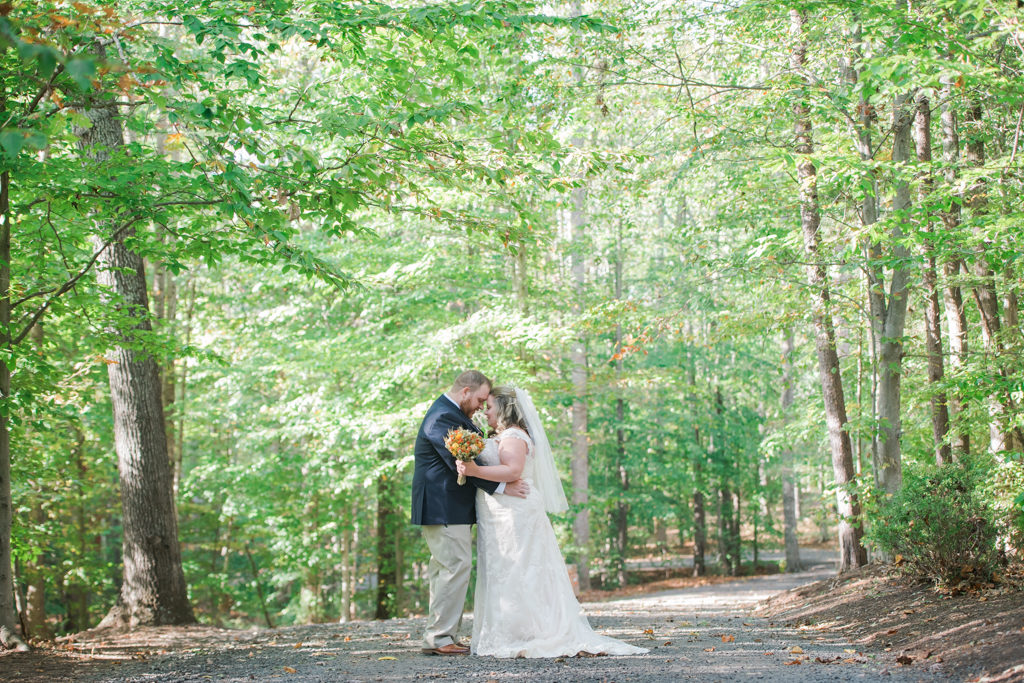 Hillary & David's Stevenson Ridge Wedding was one of our last events of the year and we couldn't think of a finer wedding to close the 2016 season with. The couple tied the knot at the beautiful Stevenson Ridge wedding venue in Spotsylvania, VA. The setting offered hidden woods, cozy cabins, and a gorgeous historic home. The antique structures matched perfectly with Hillary's lace dress and vintage details. David and his groomsmen took advantage of the scenery and paused for a few photos at a historic-looking cabin.
The peaceful woodlands surrounding the venue made it an ideal spot for Hillary and David's First-look. The smiles that this couple shared together was inspiring and watching them come together dressed-to-wed was priceless.
The ceremony was held on the lake downhill from the bridal suite. Gorgeous hints of Autumn details, such as pumpkins, could be found everywhere throughout the ceremony.
The reception was held in the venue's ballroom with elegant lighting, top notch dining, and plenty of space for the couple and their guests to dance throughout the night.  We loved the wooden carved figurines as the topper on their four-tier wedding cake.
To finish off the evening, Hillary and David's event was punctuated by a spectacular sparkler send off. After one more kiss for the camera, the couple rode away together.
Congratulations Hillary and David! We wish you many years of happiness.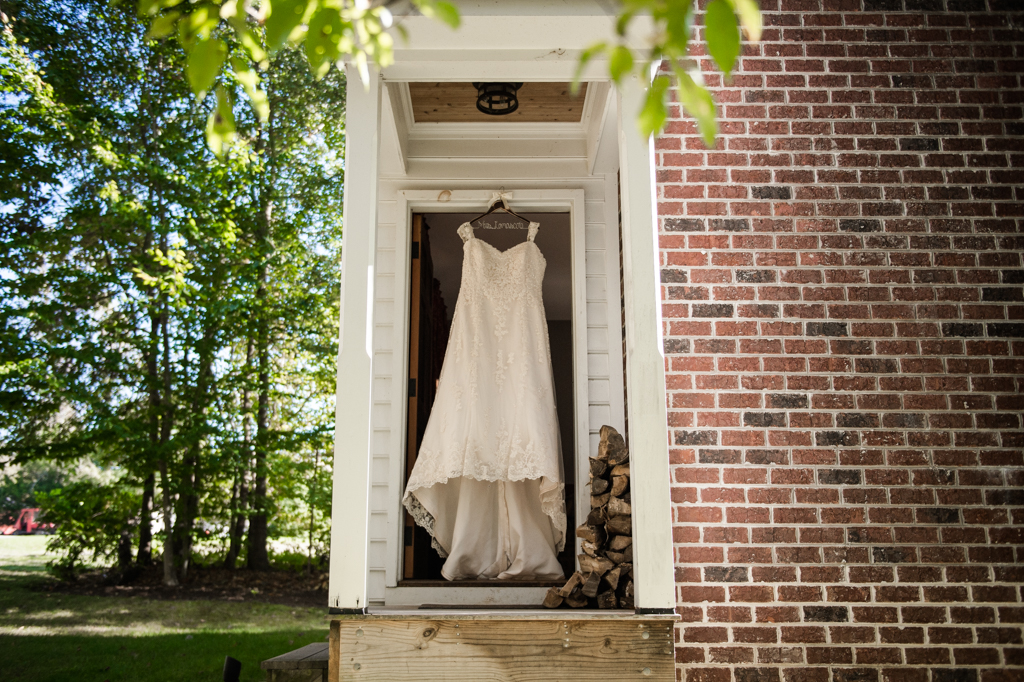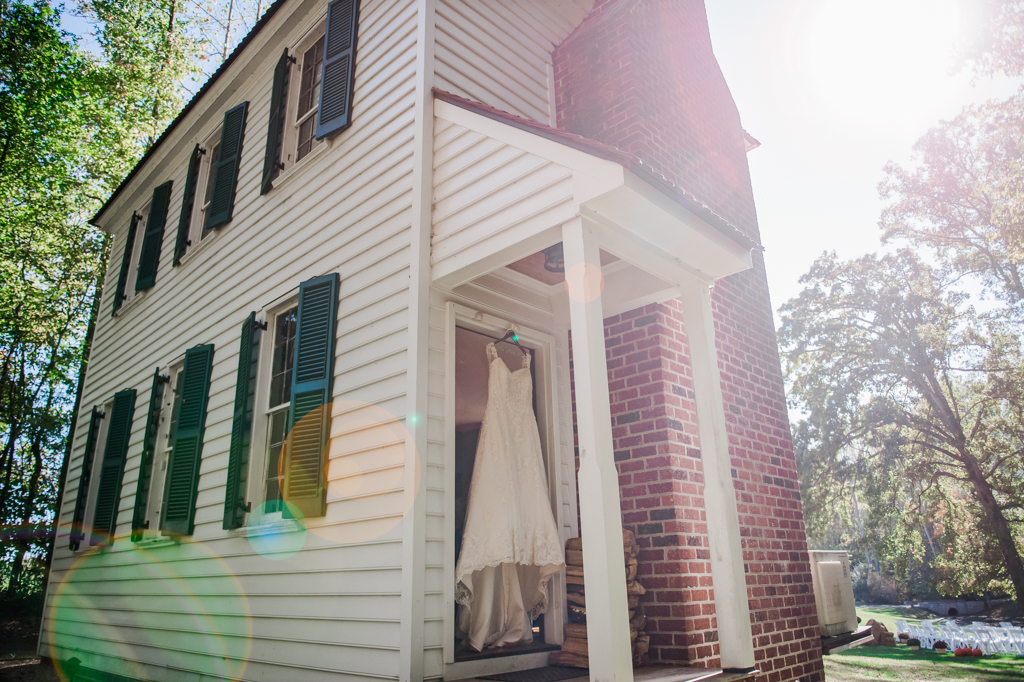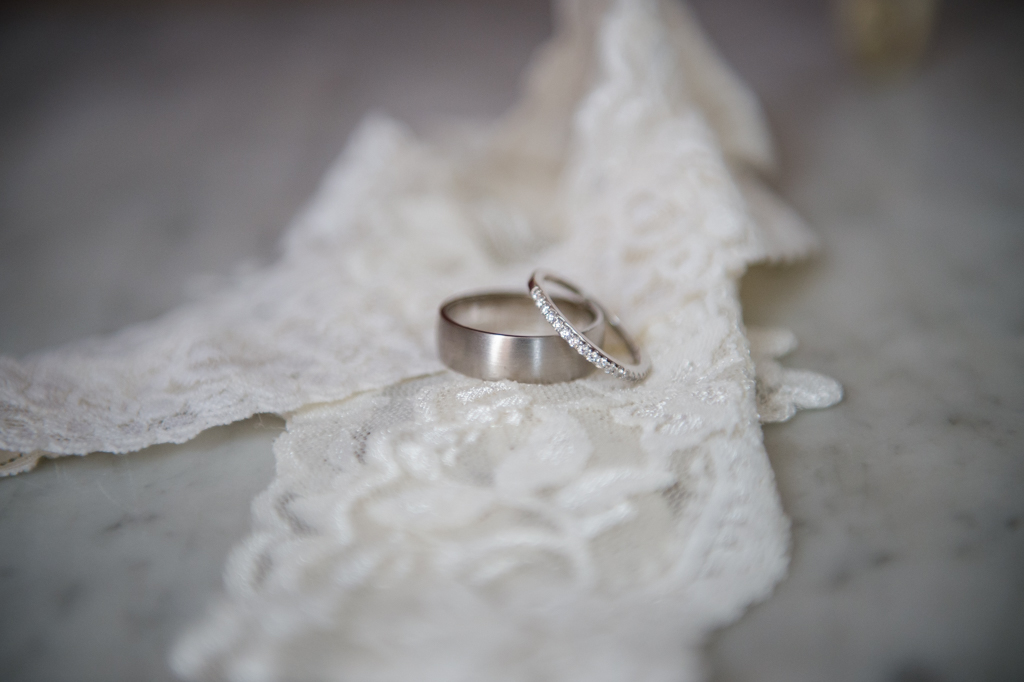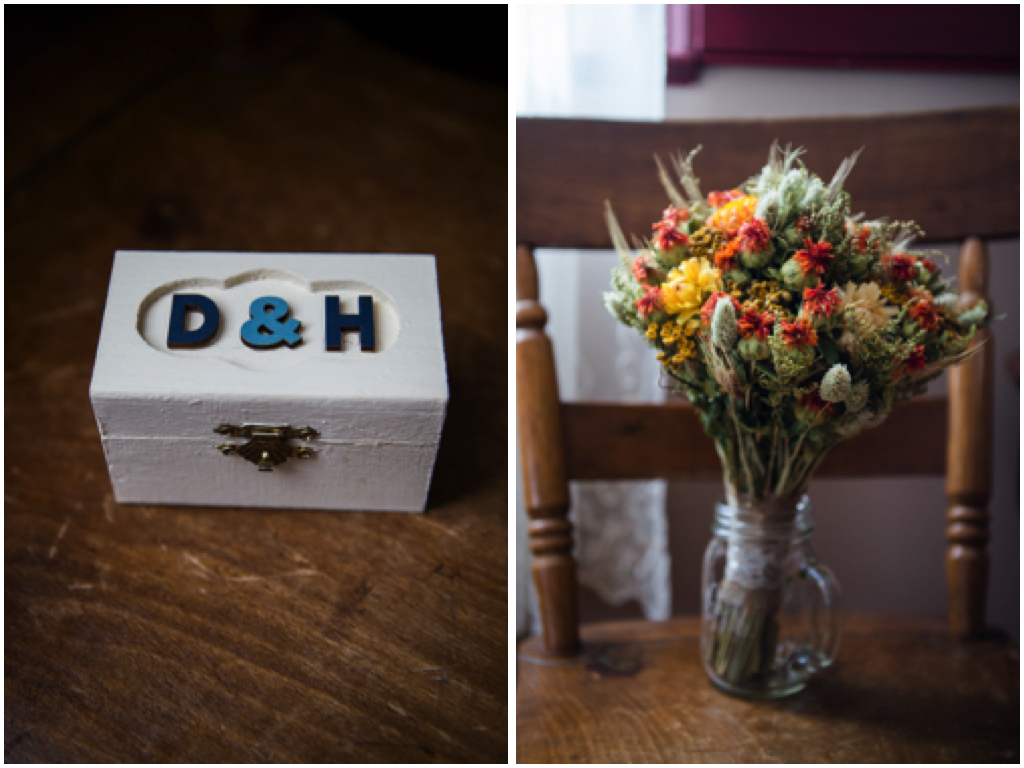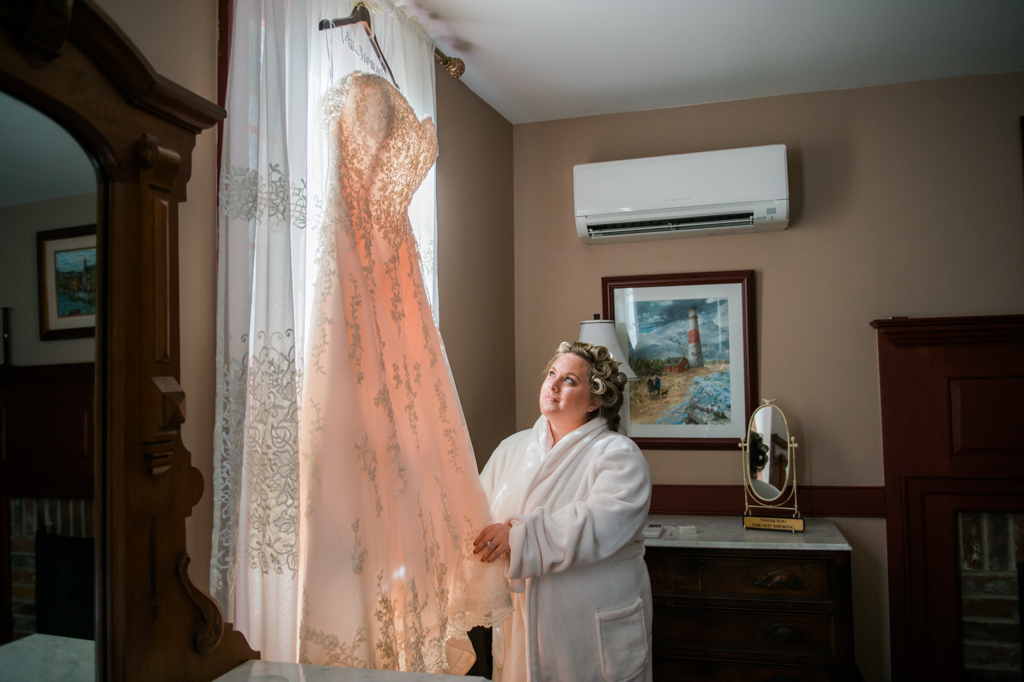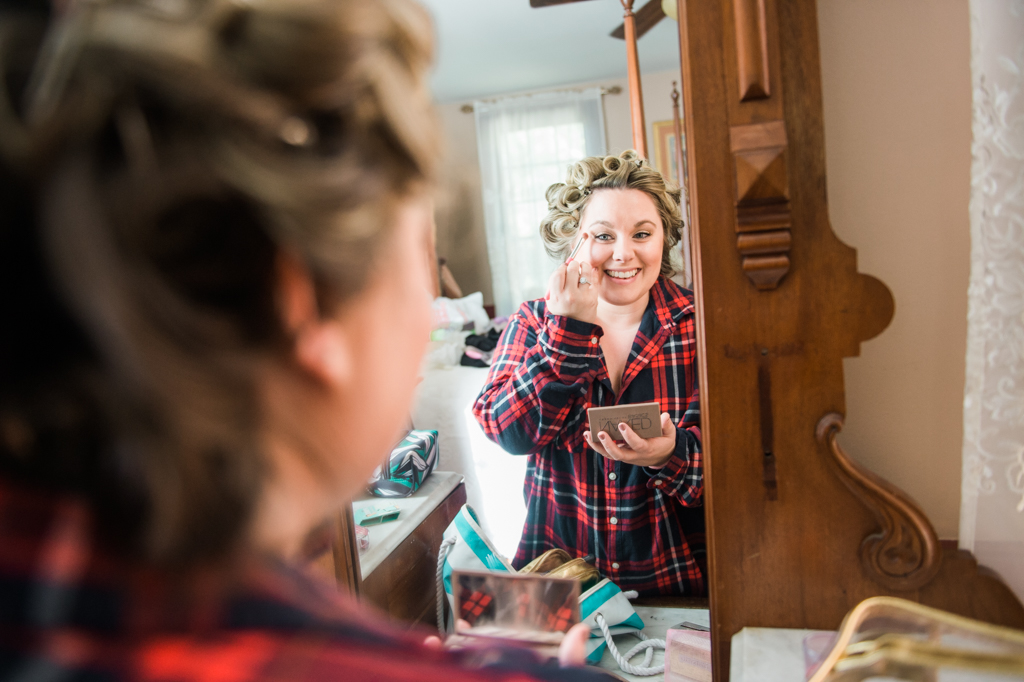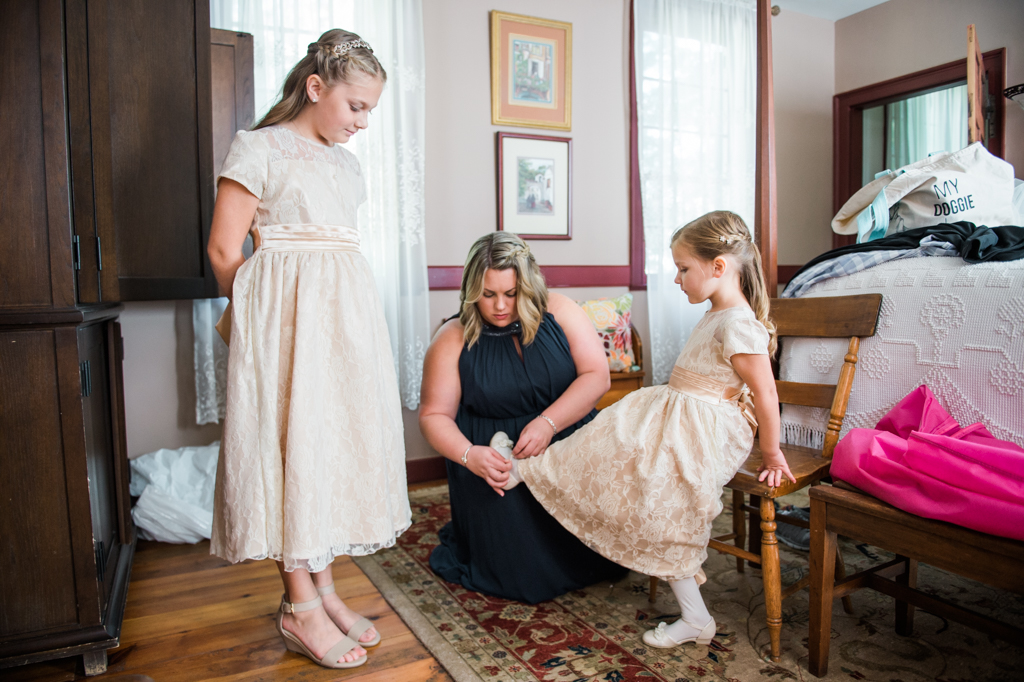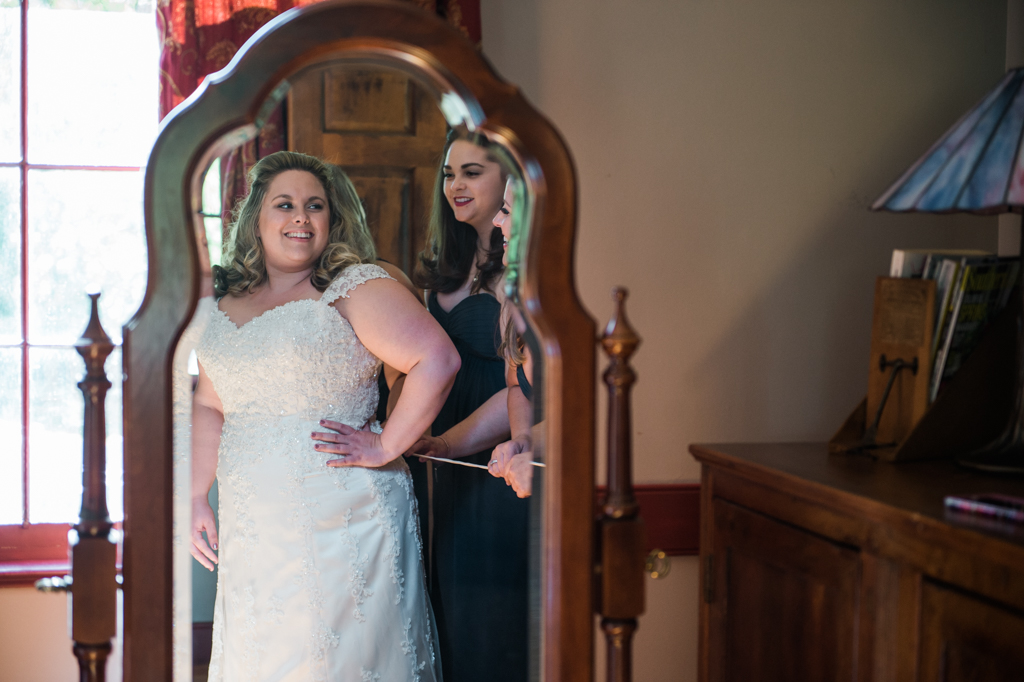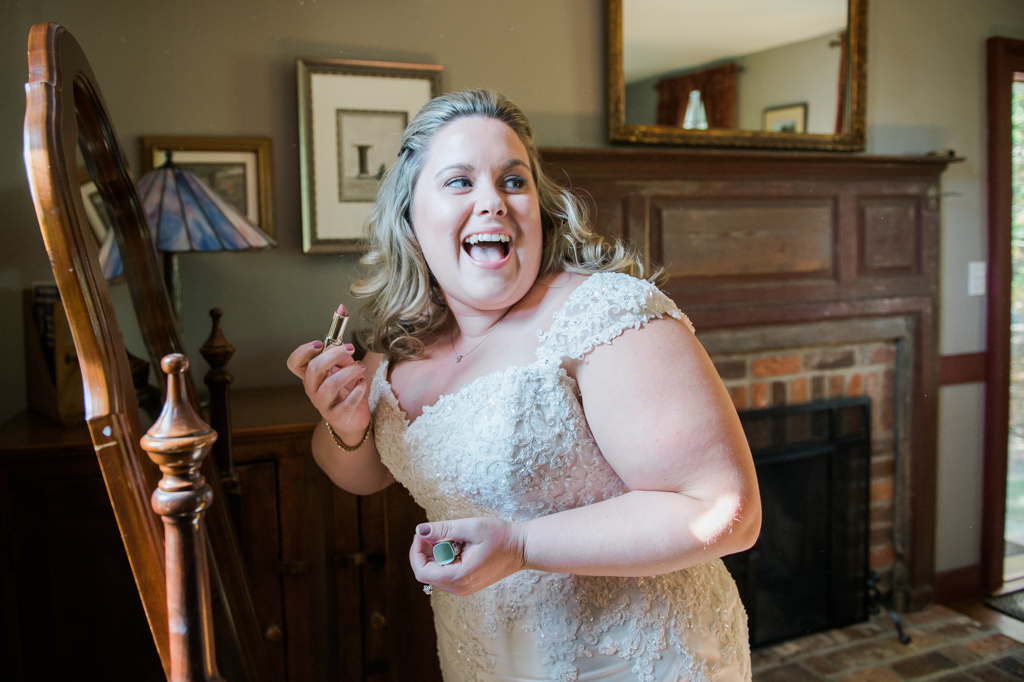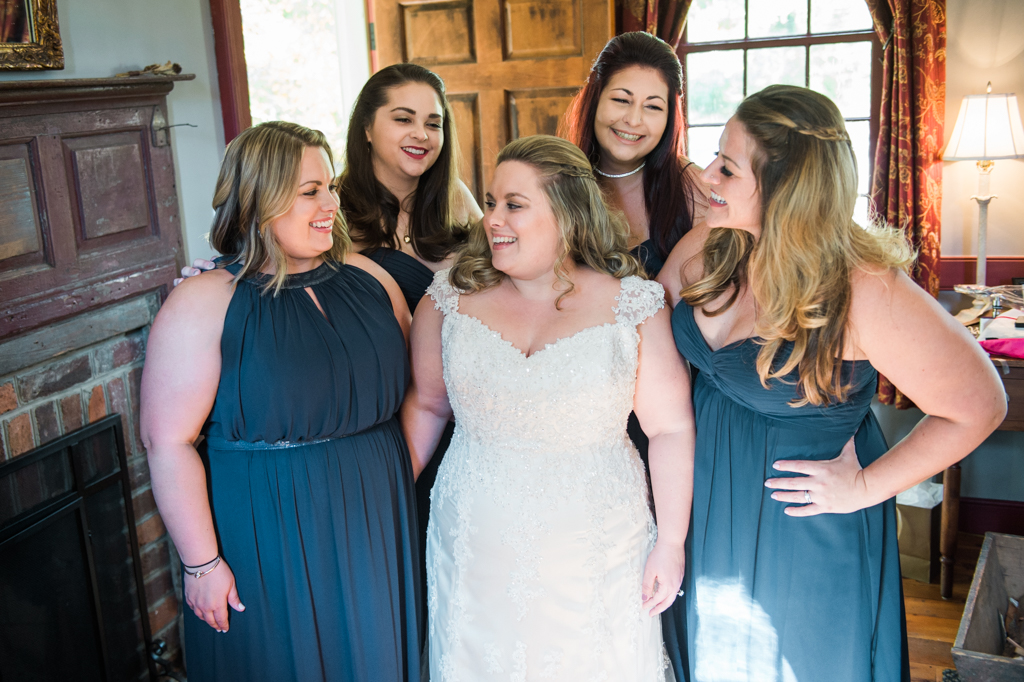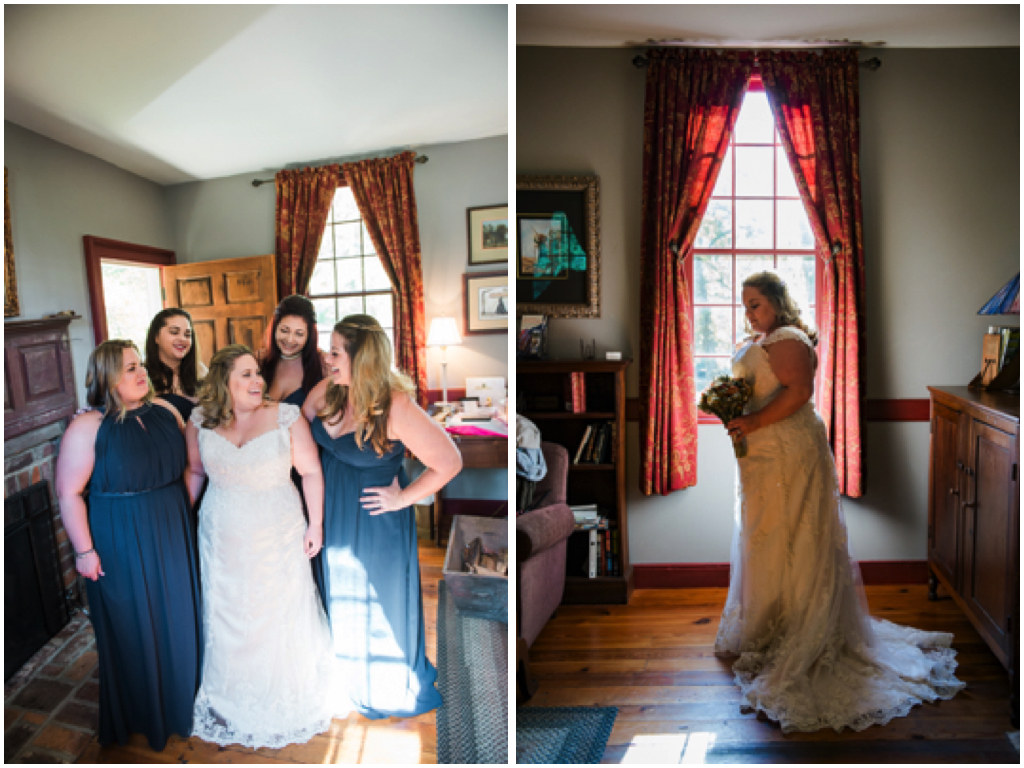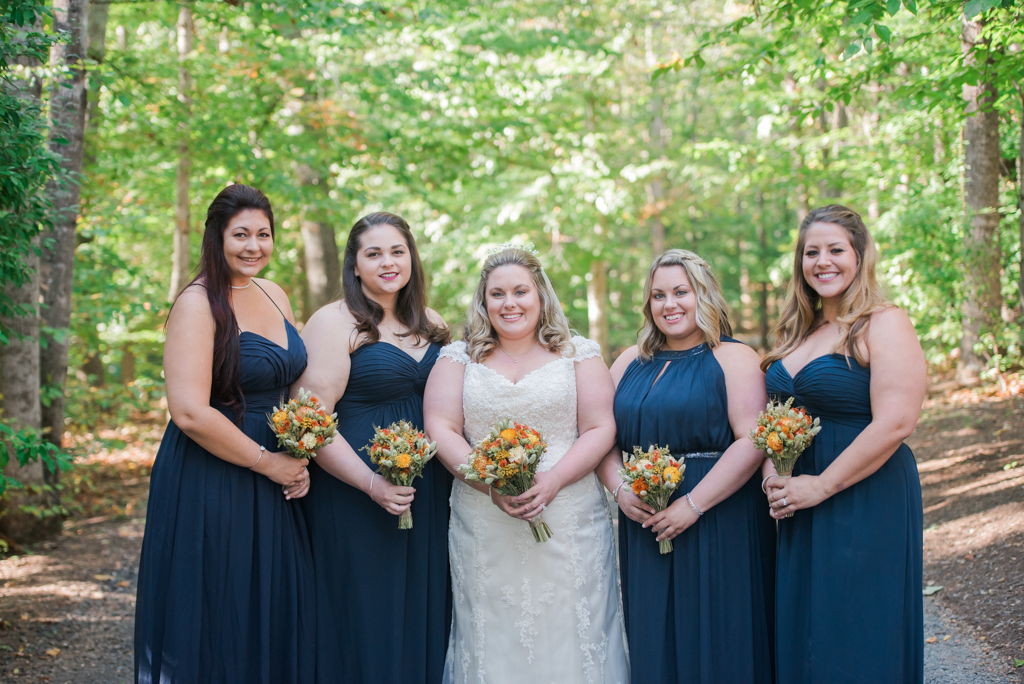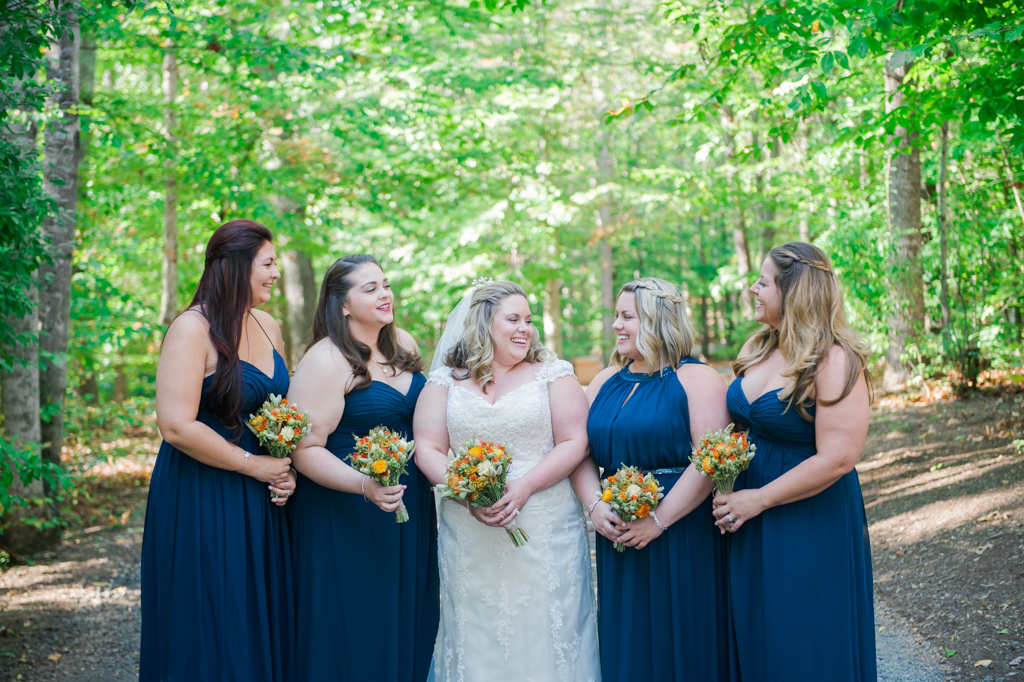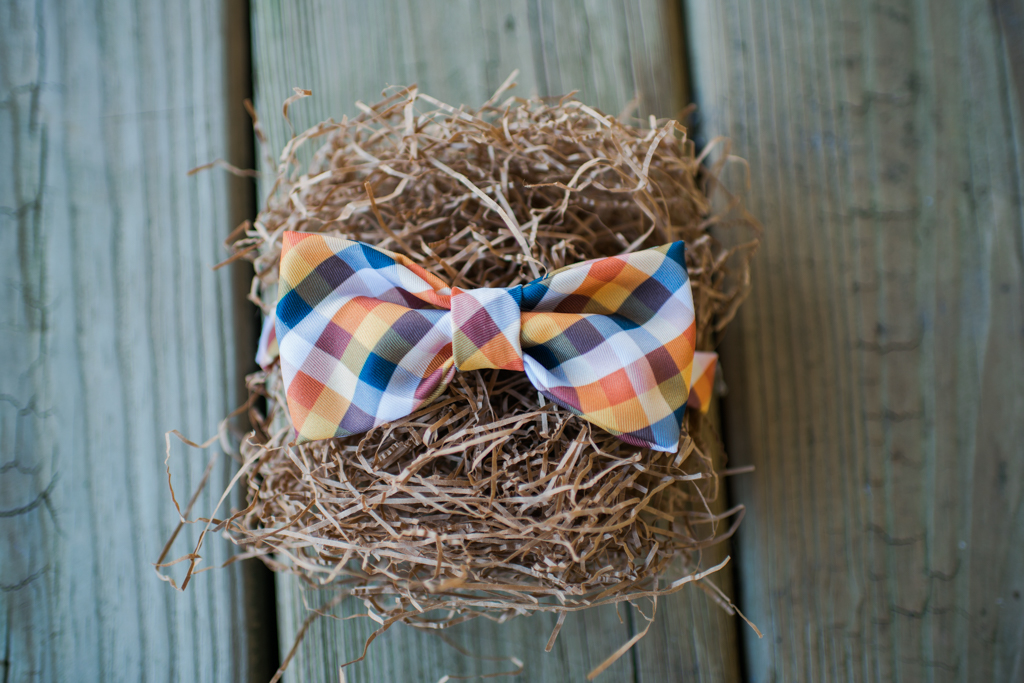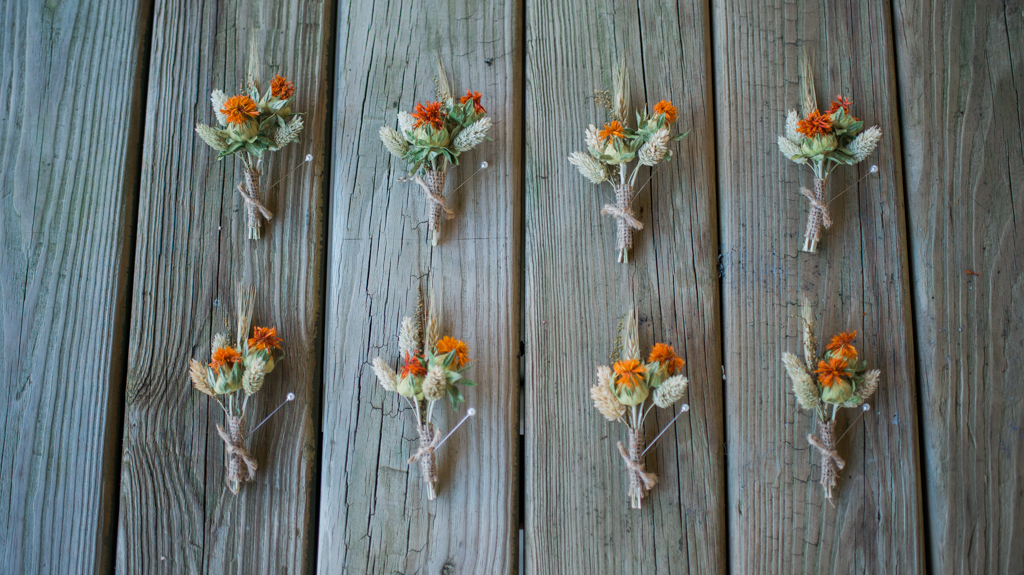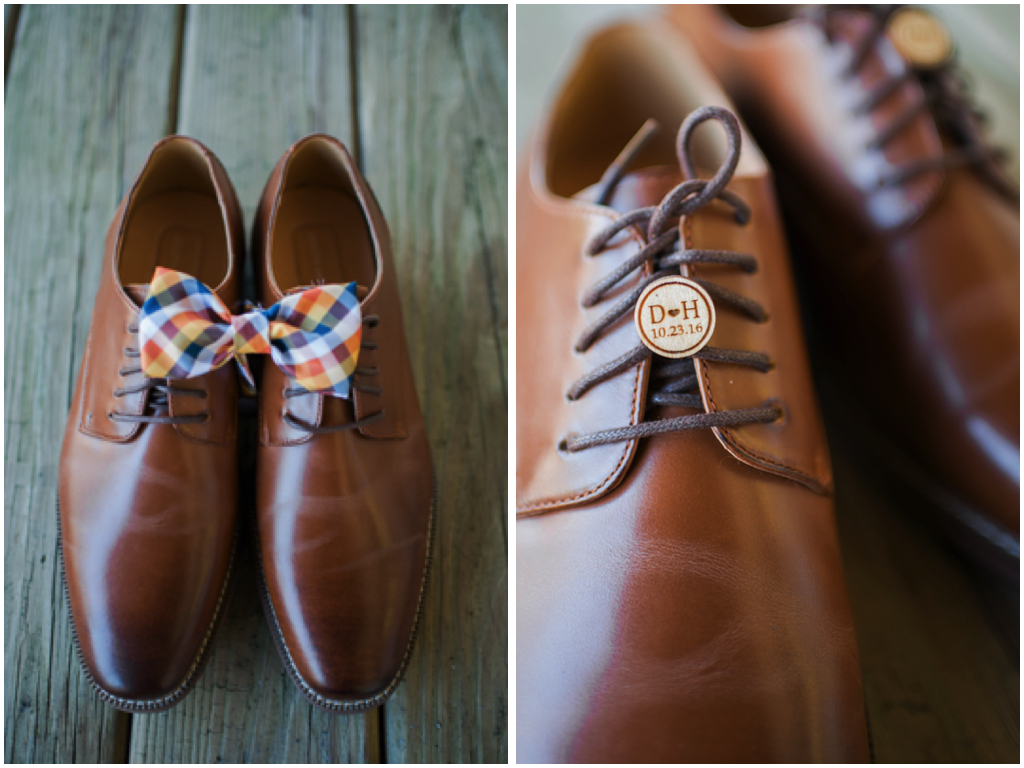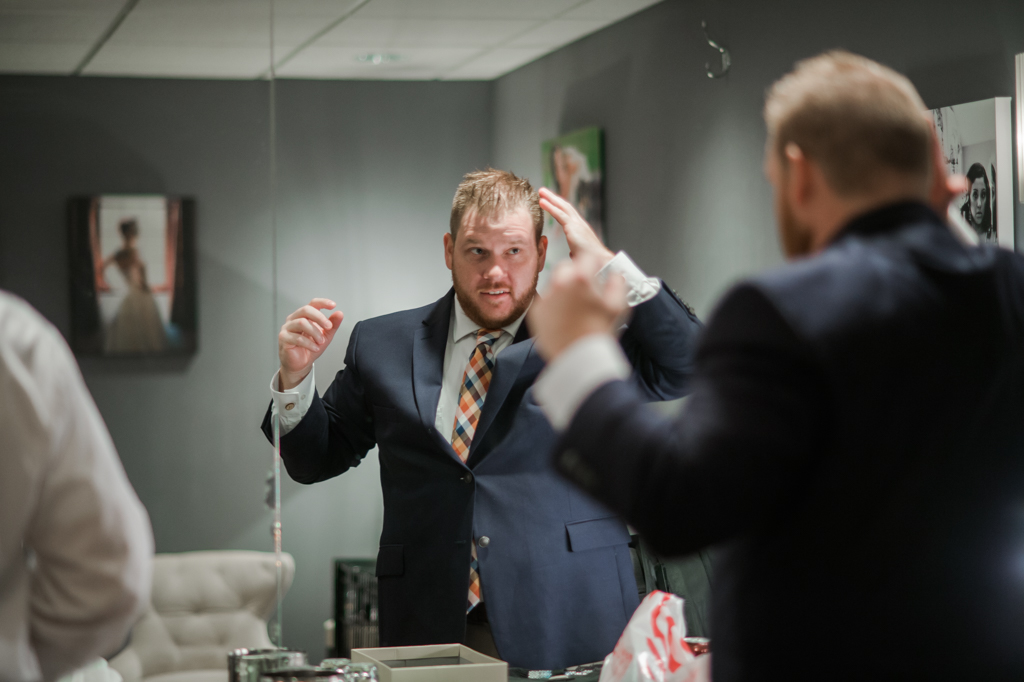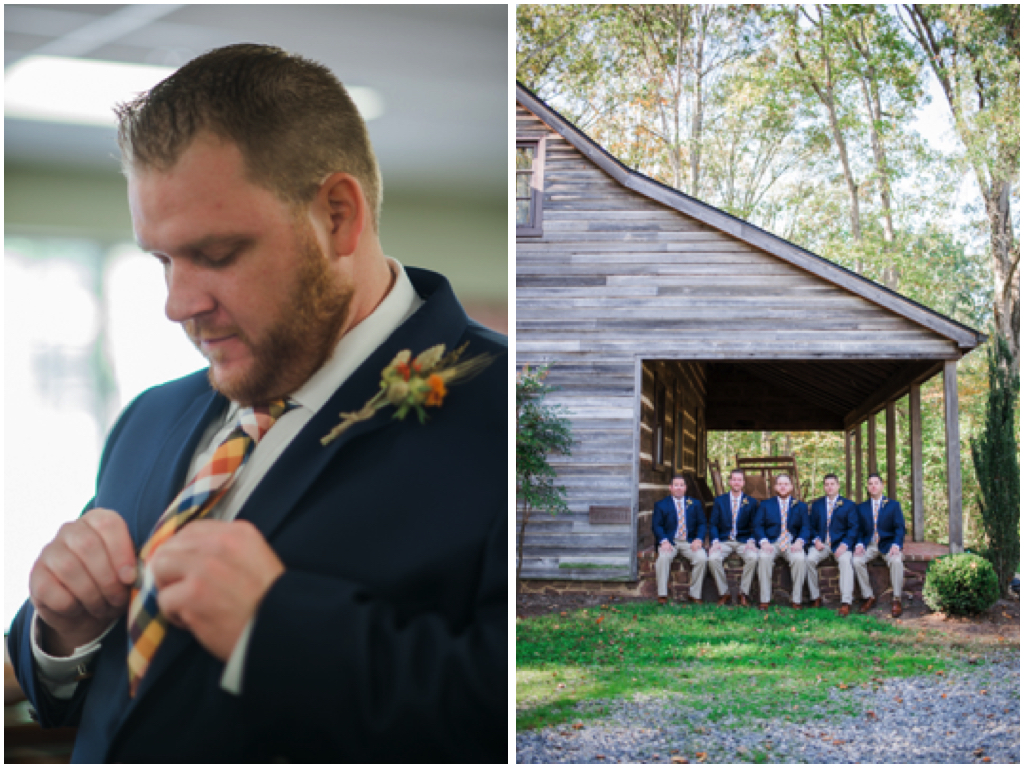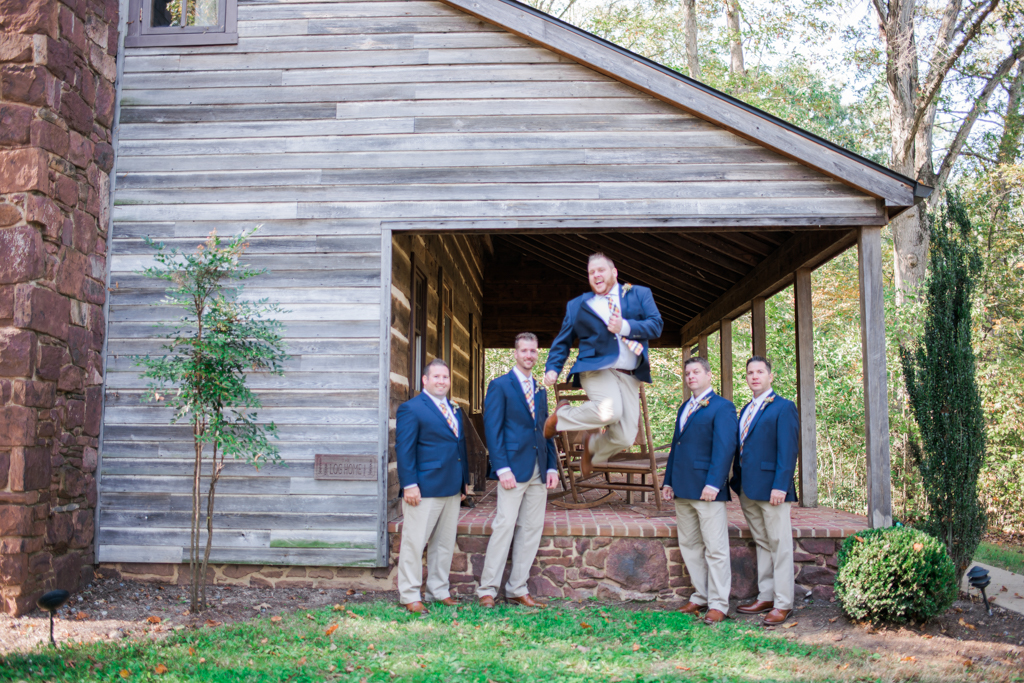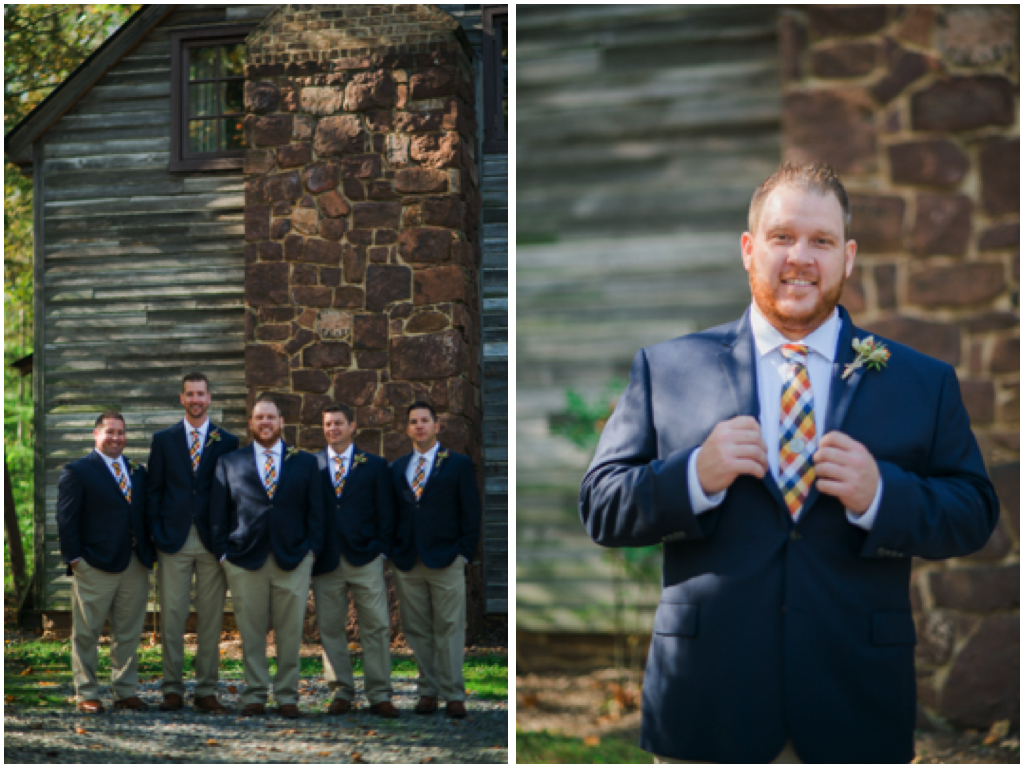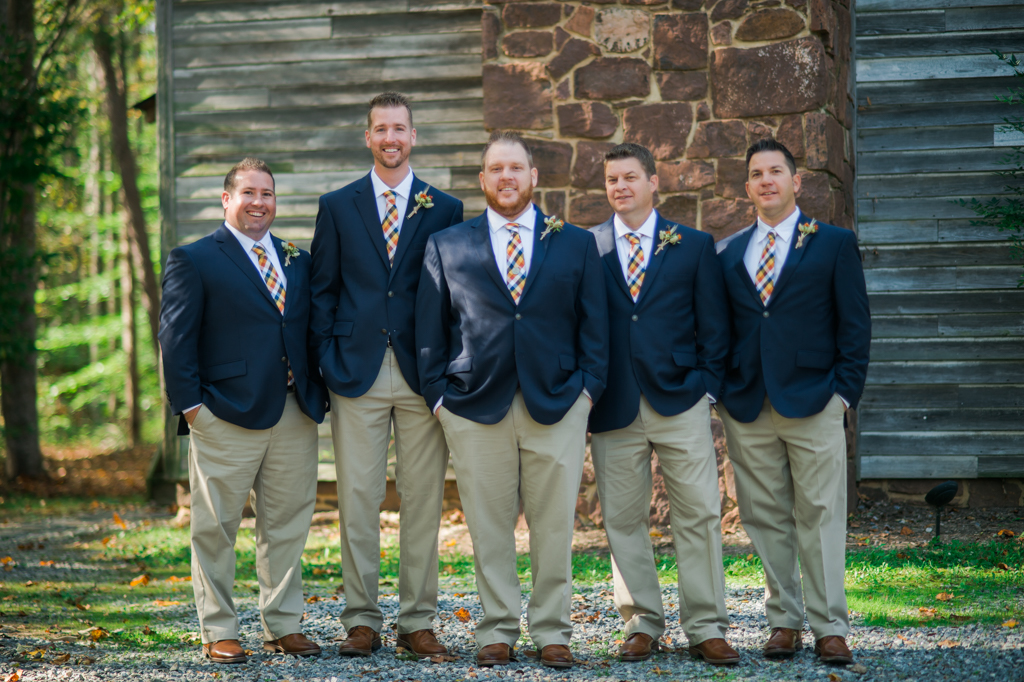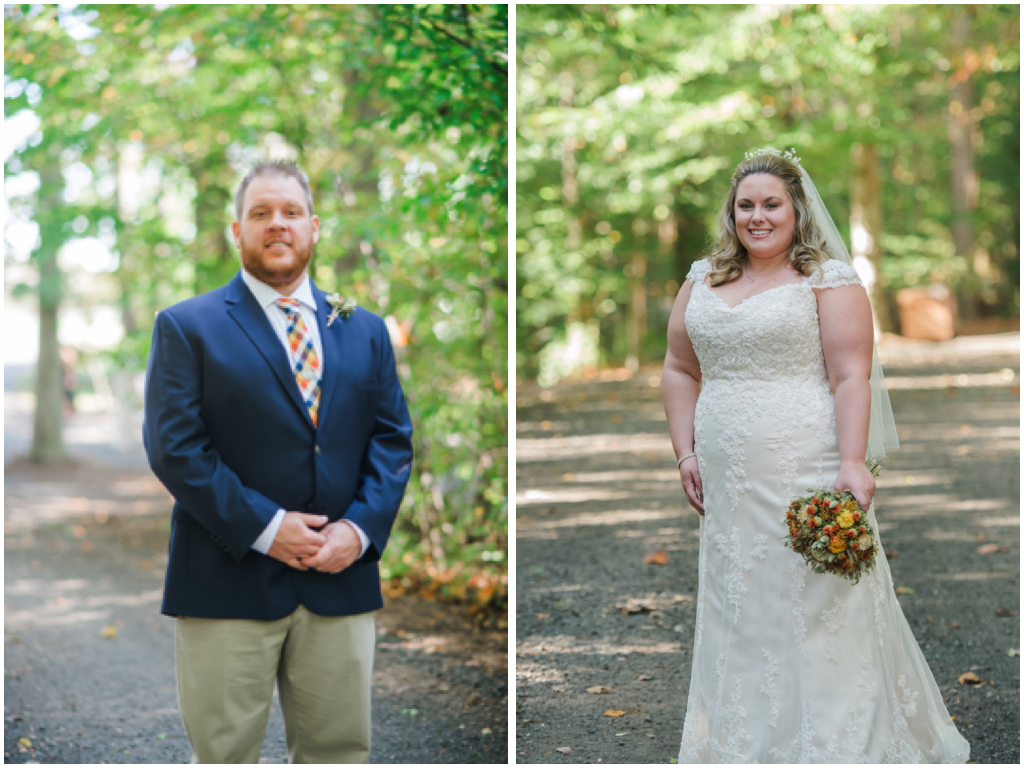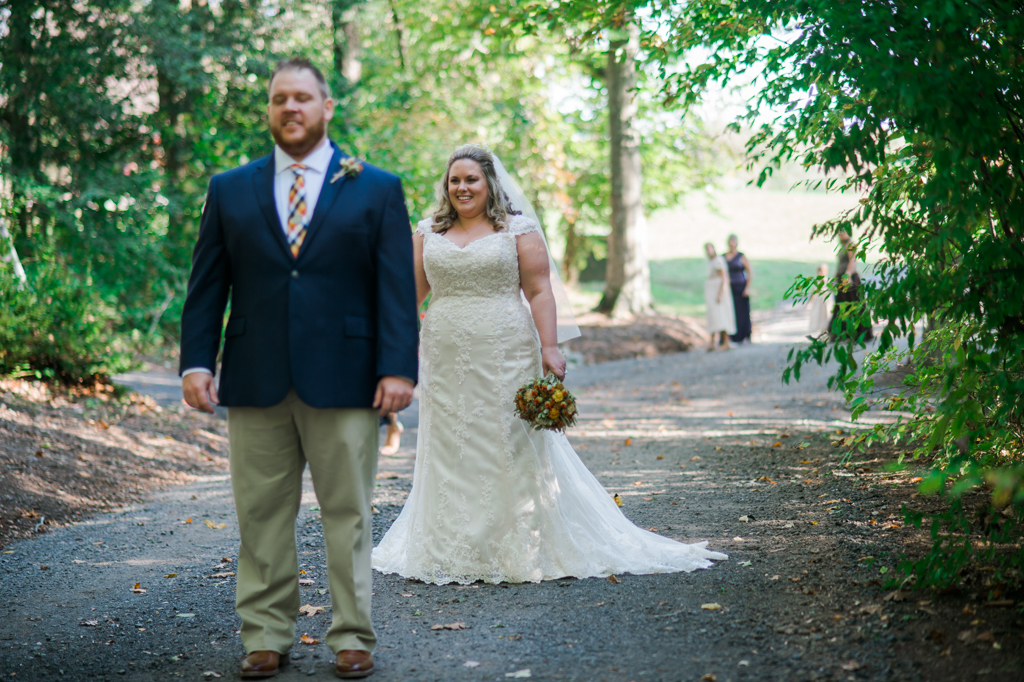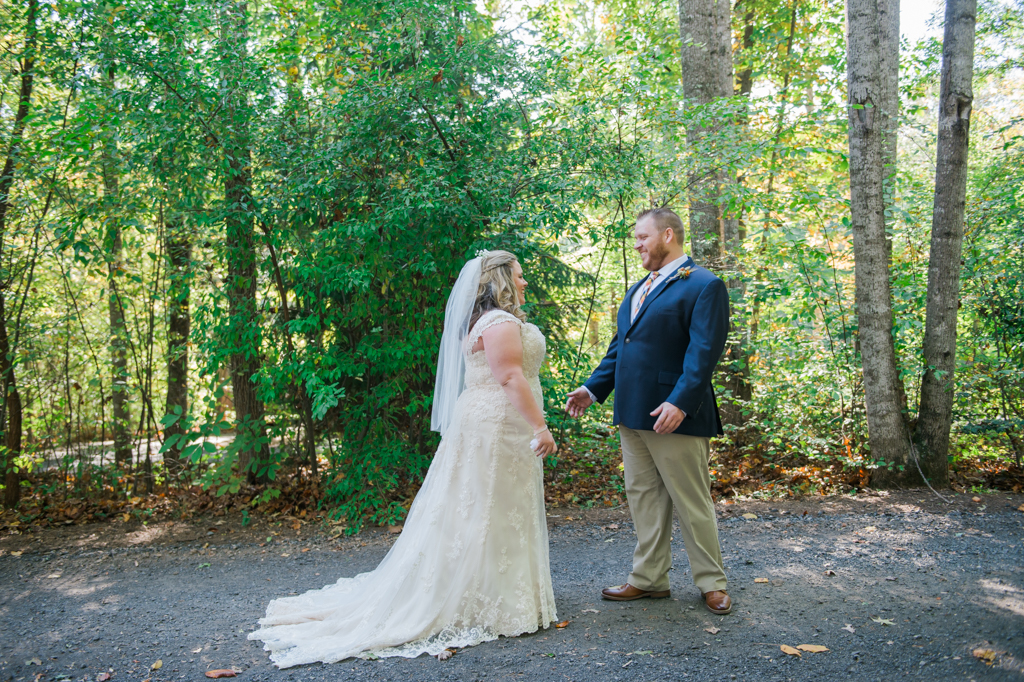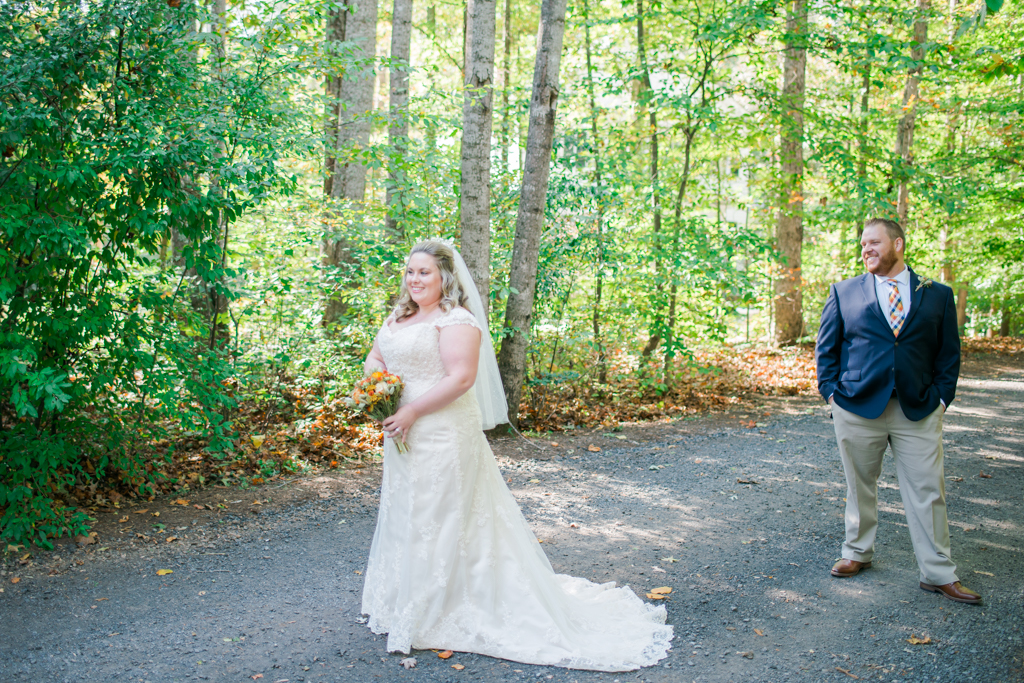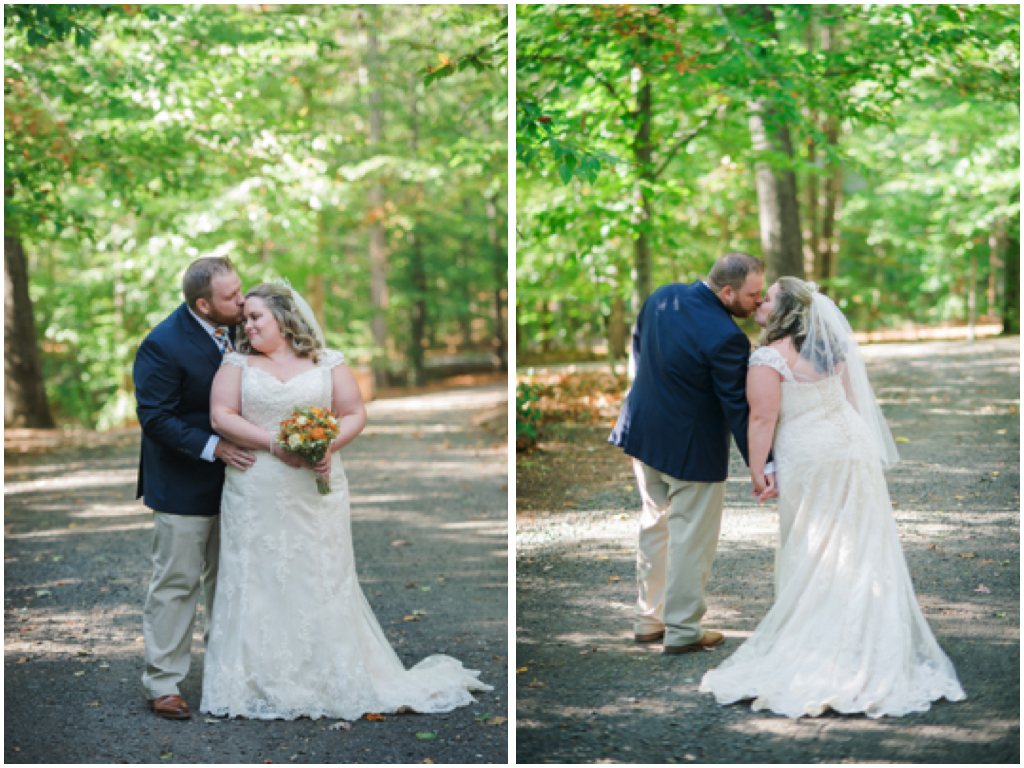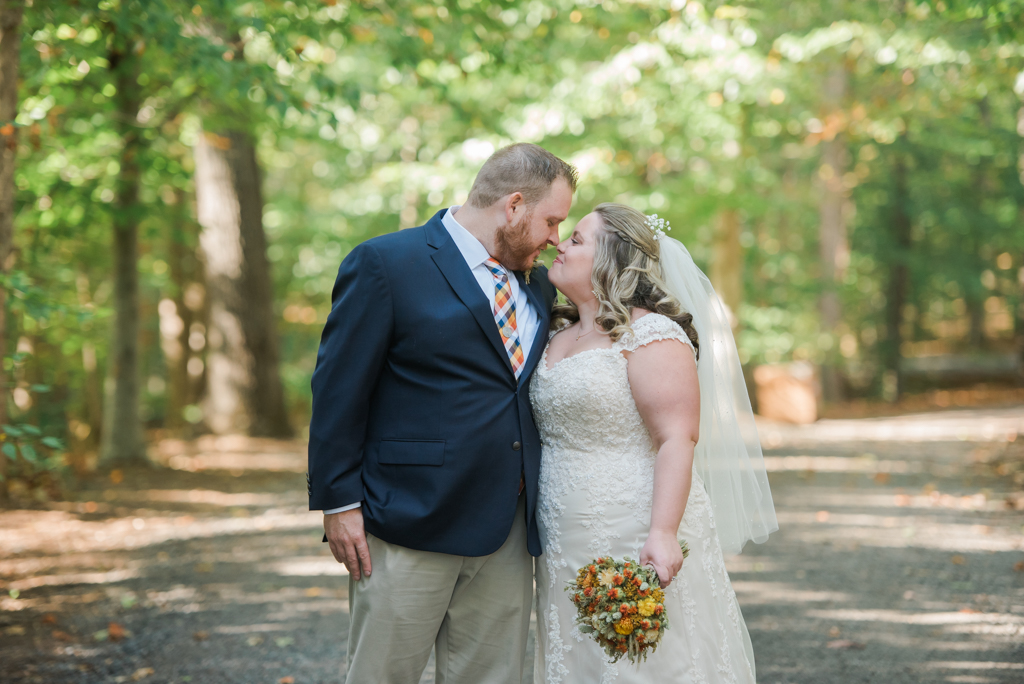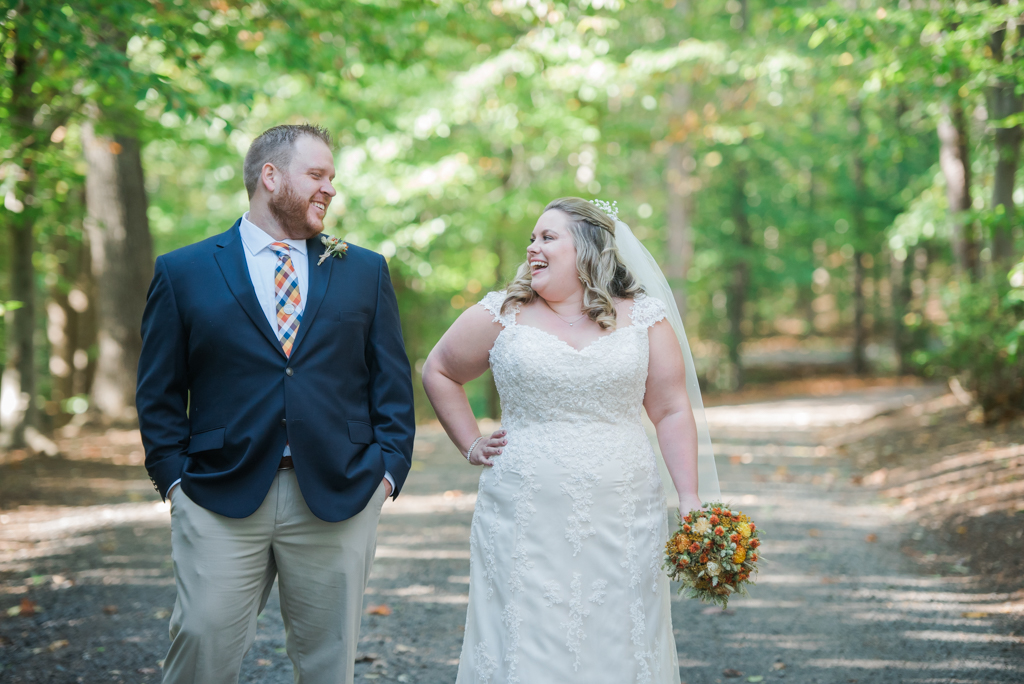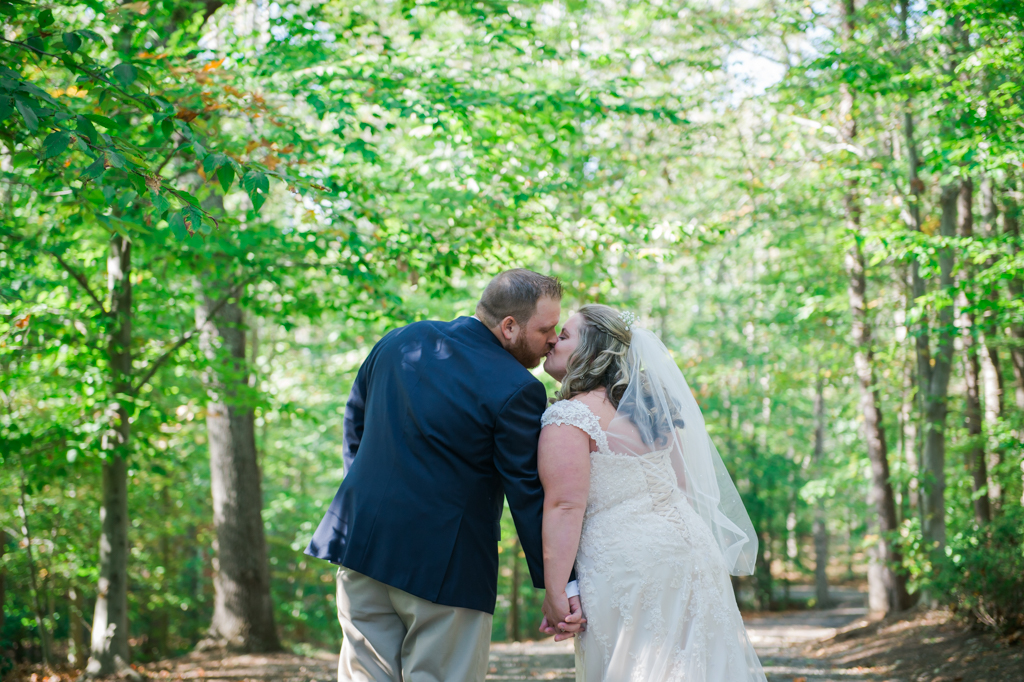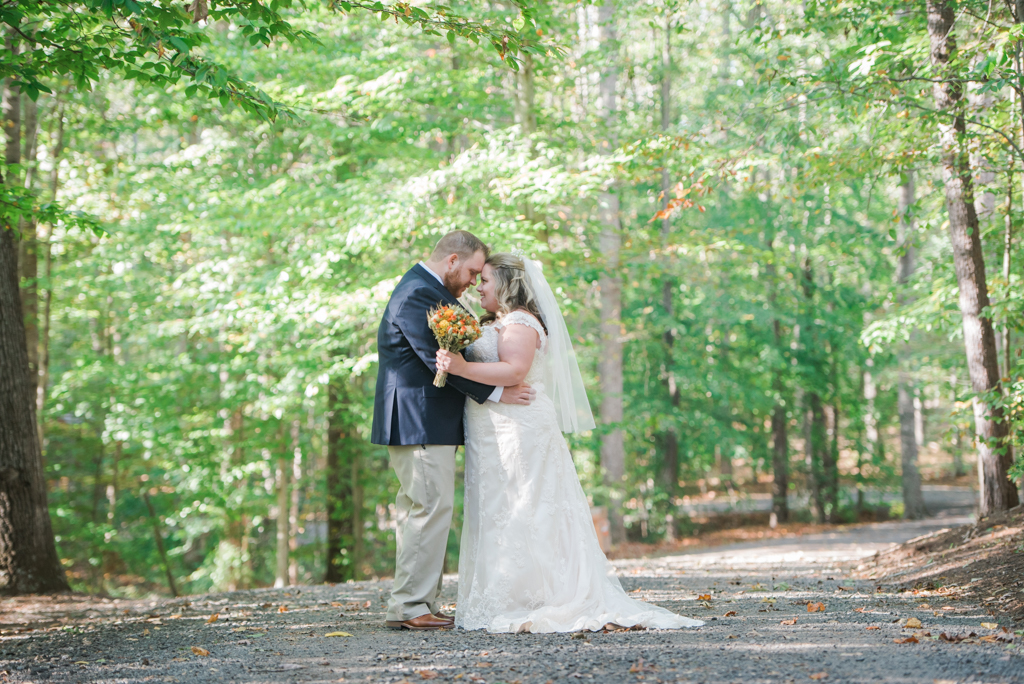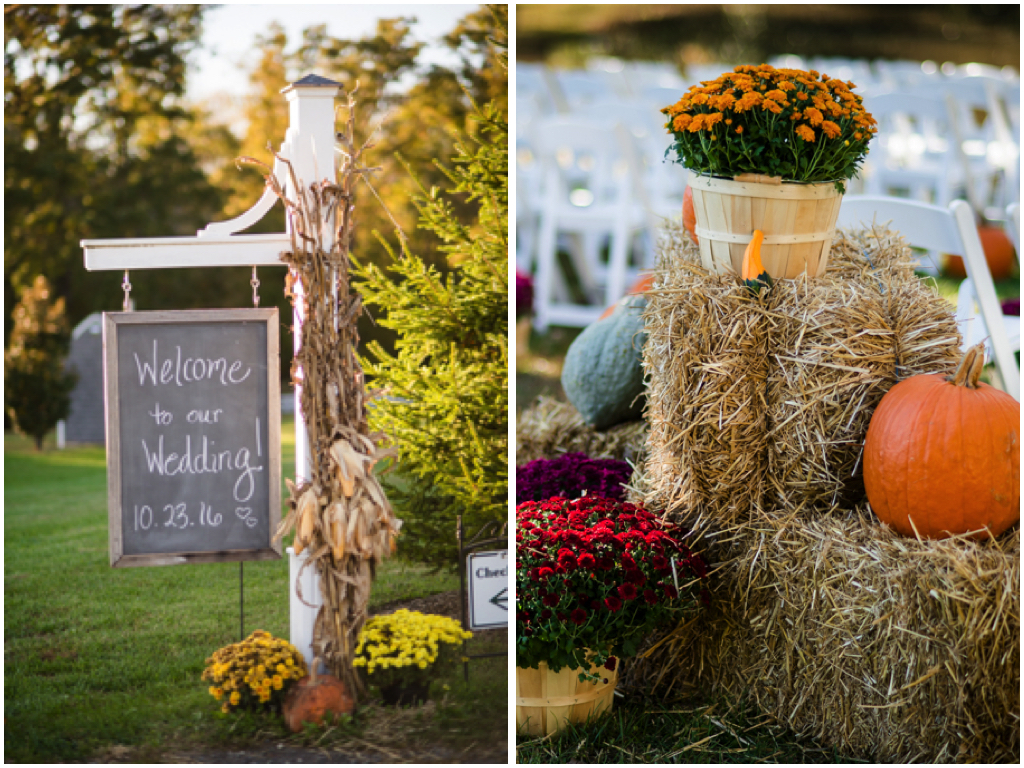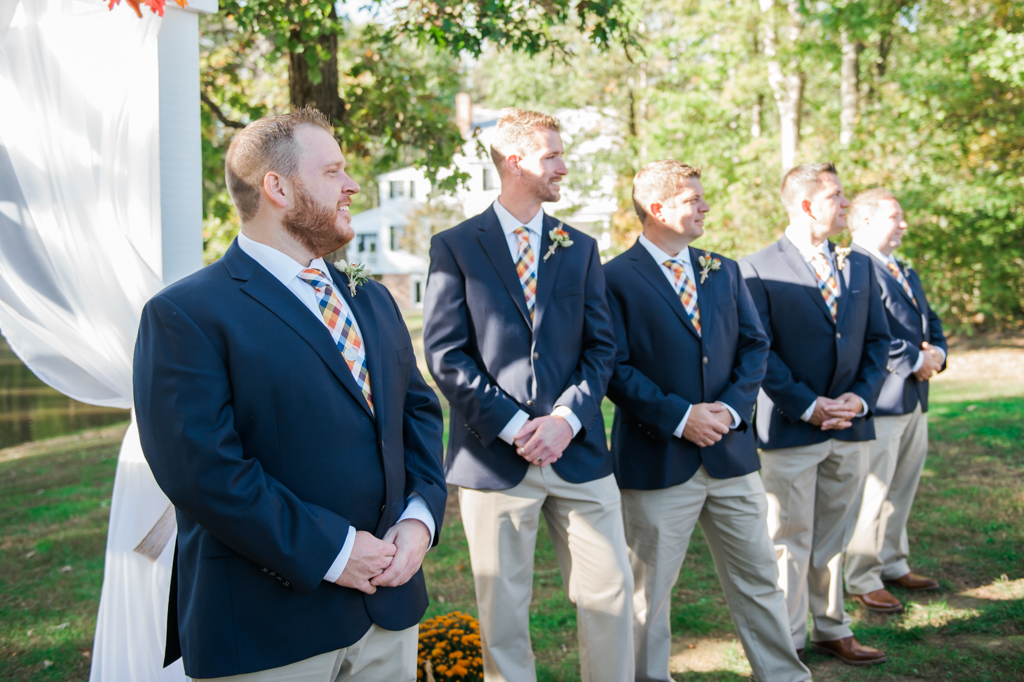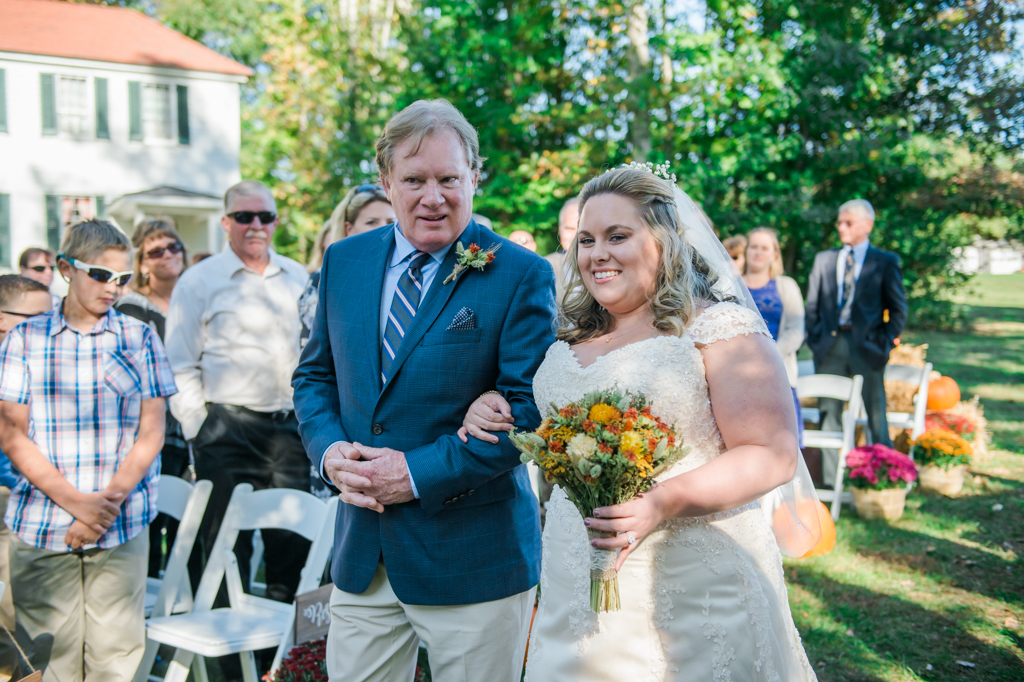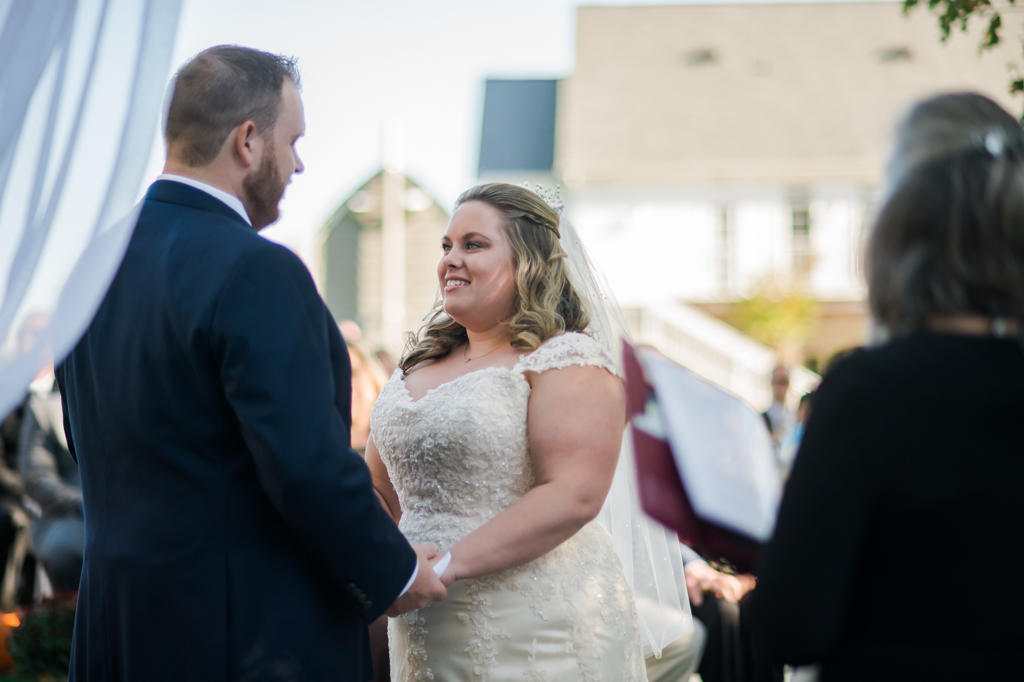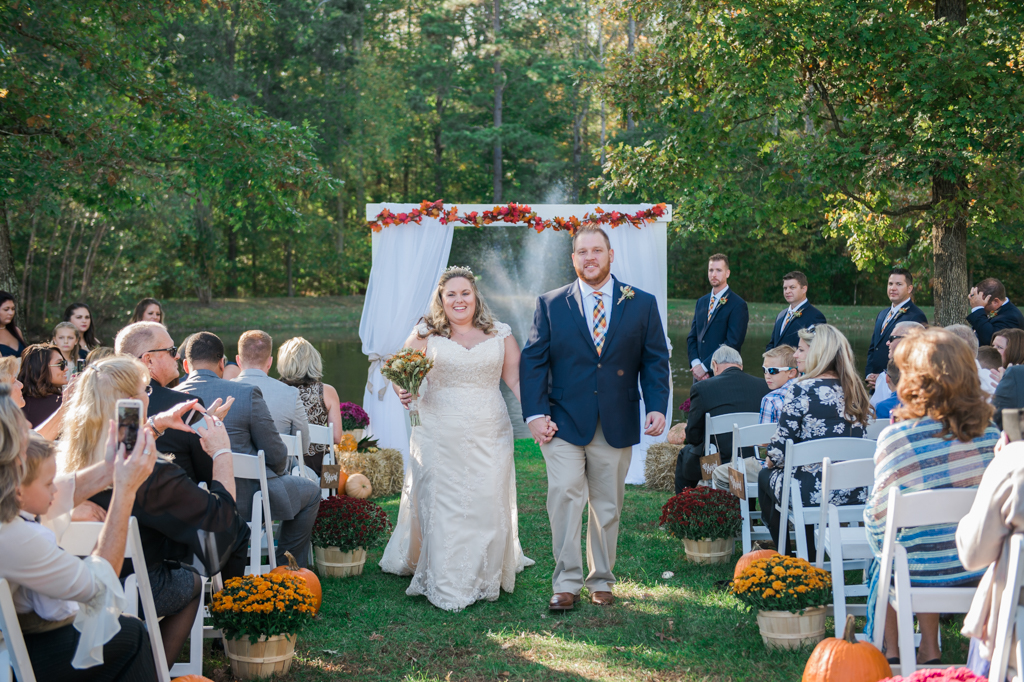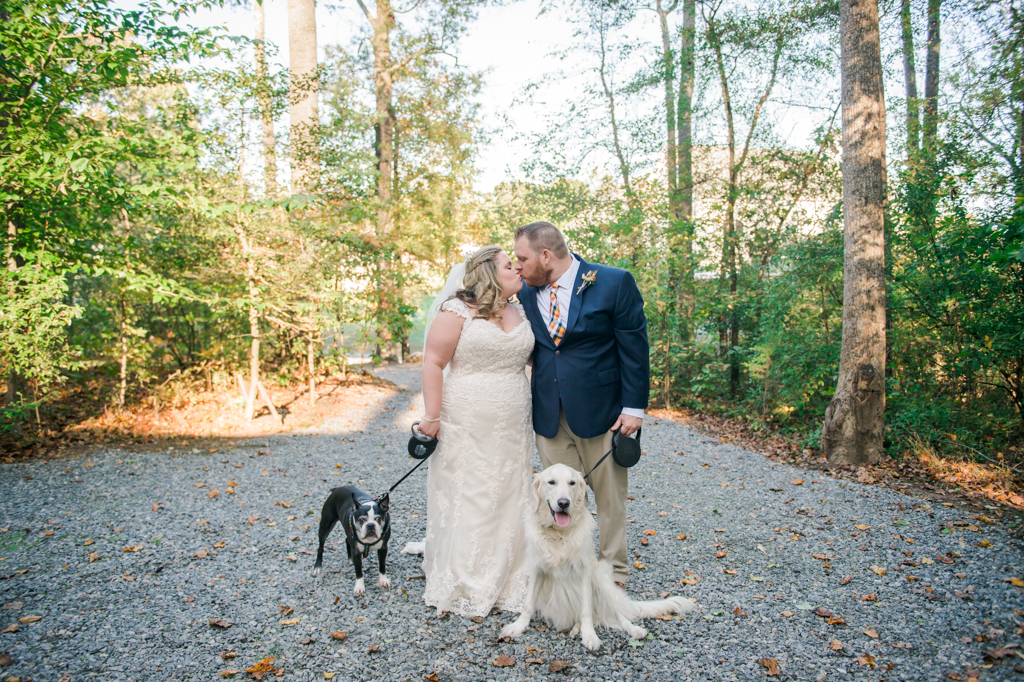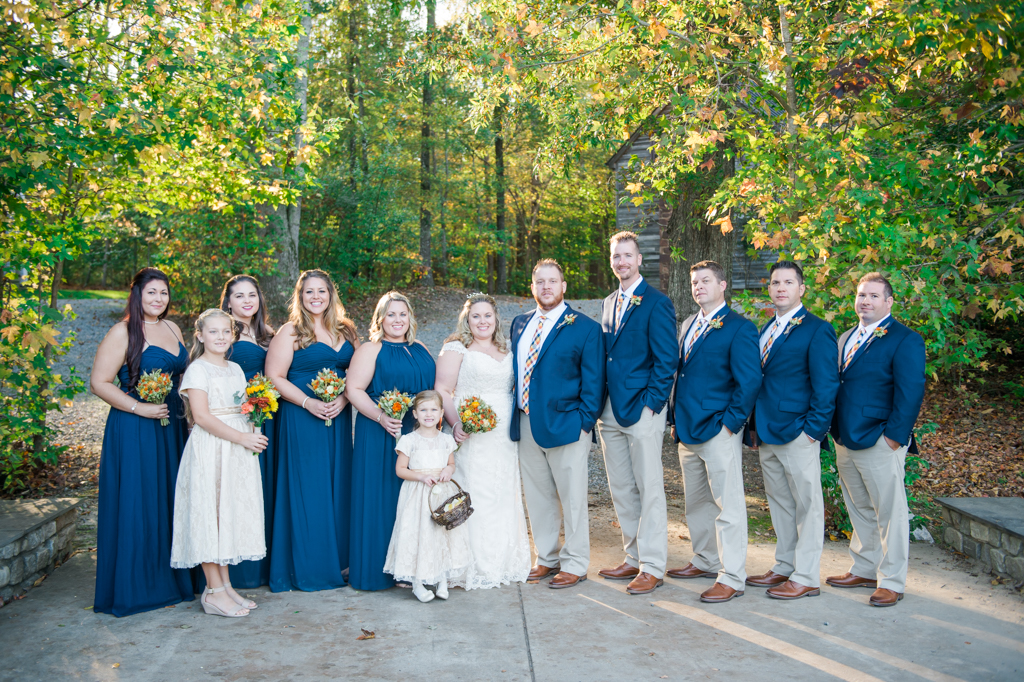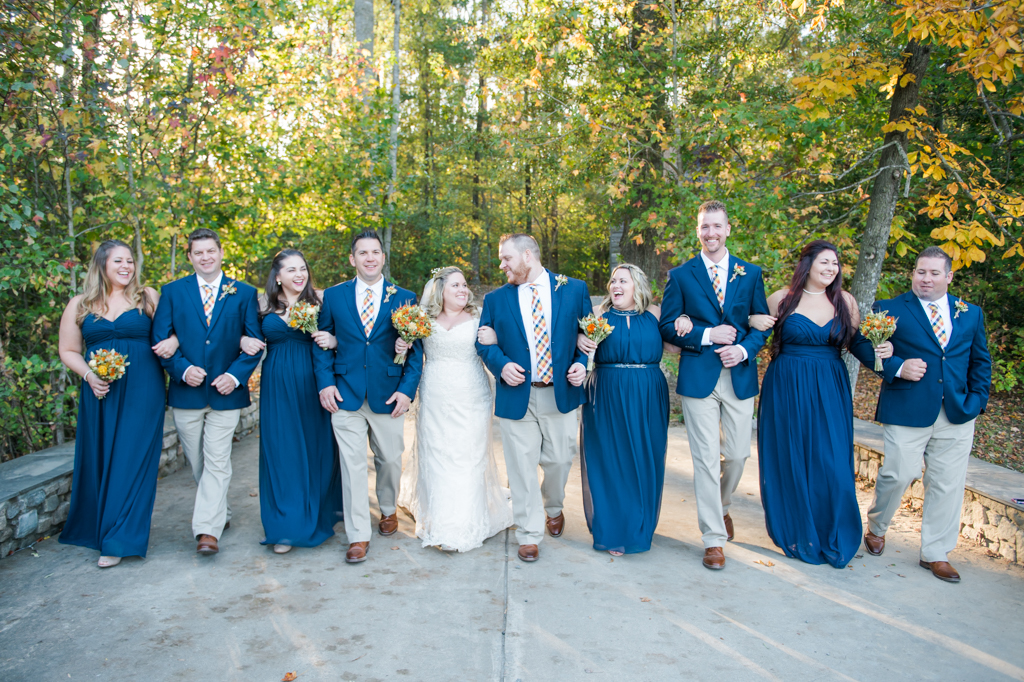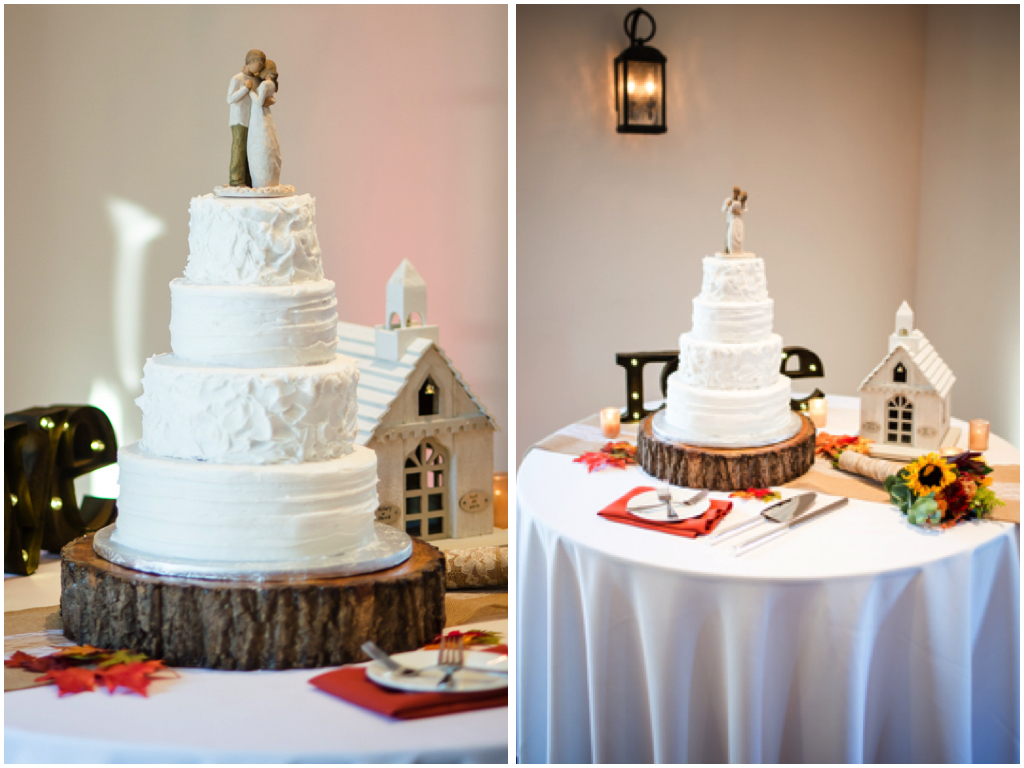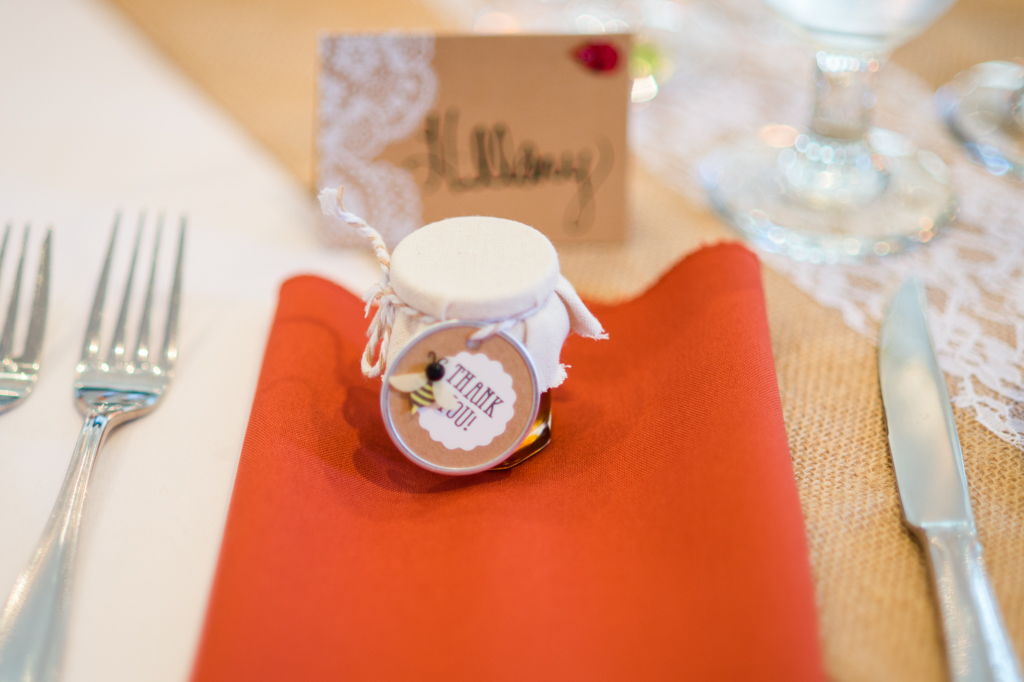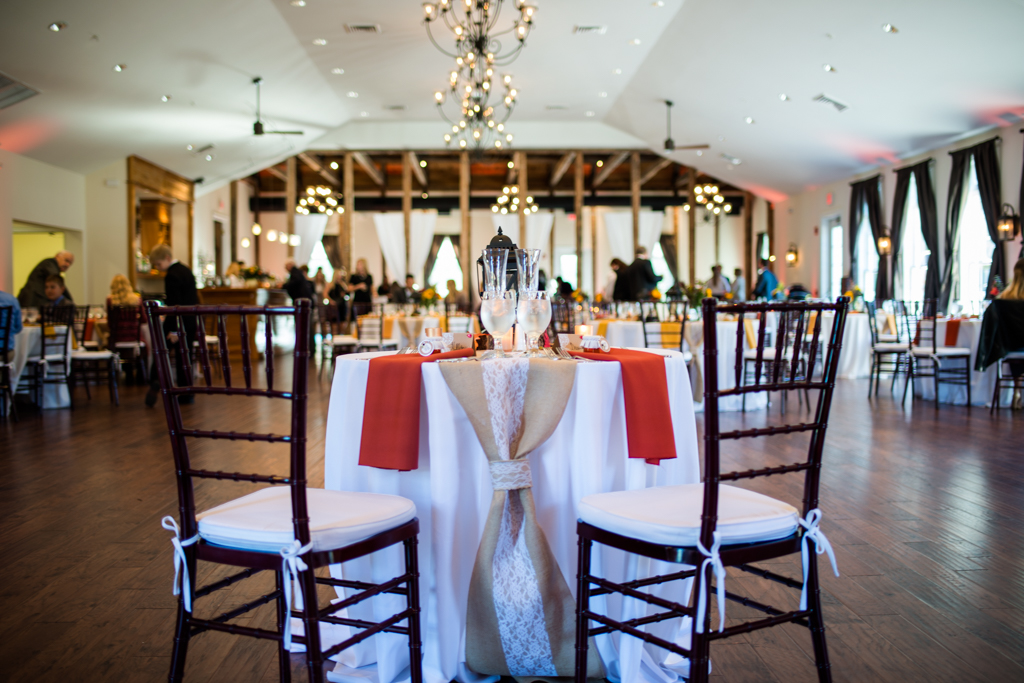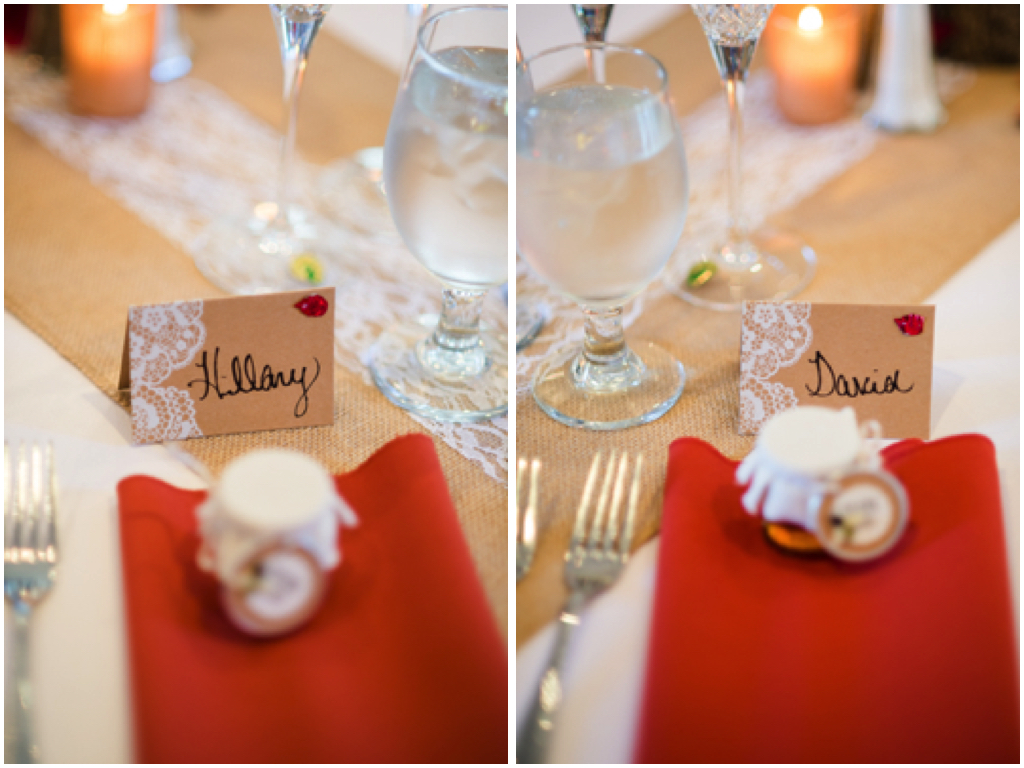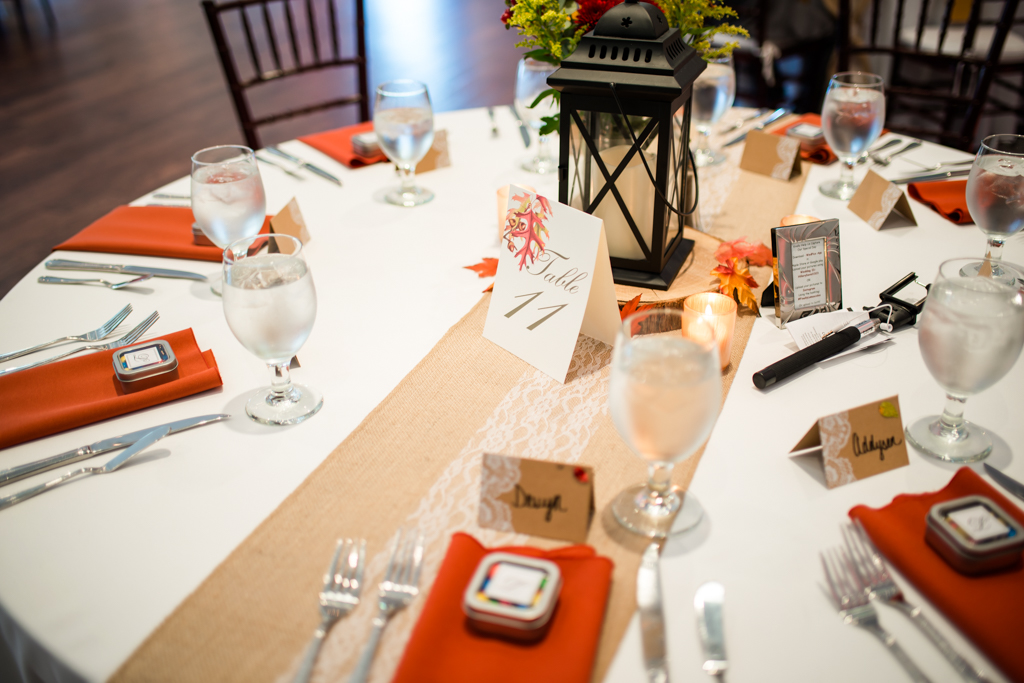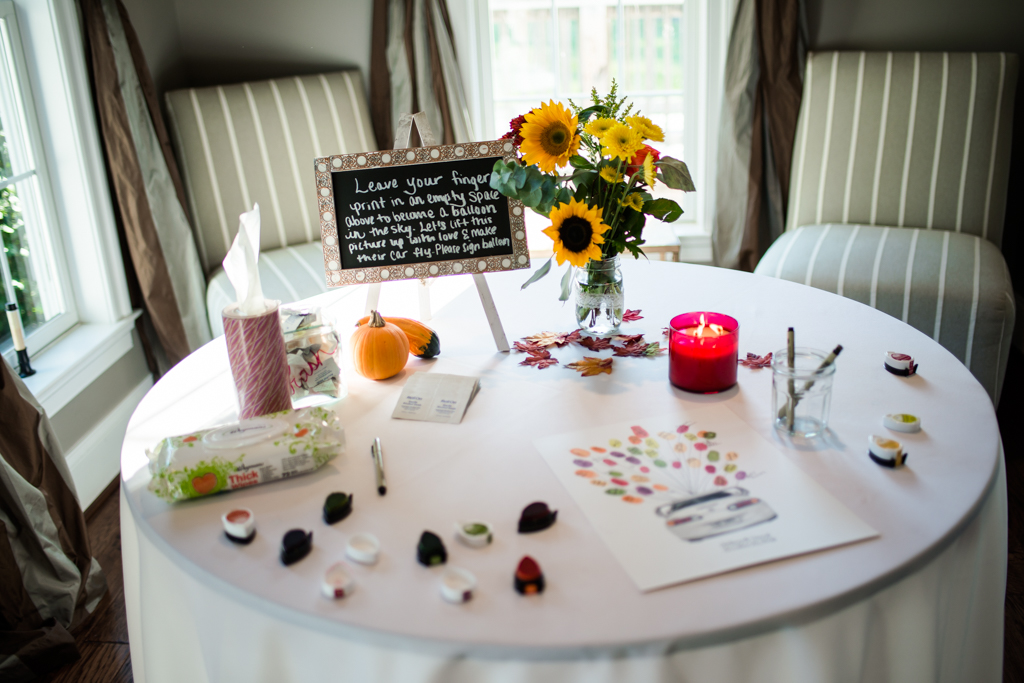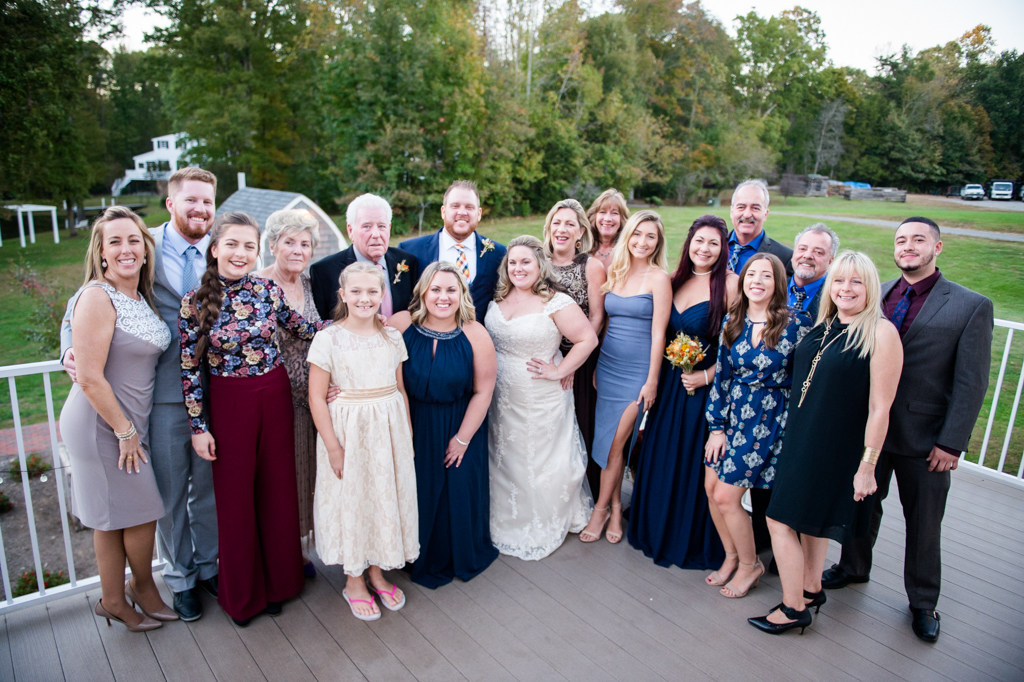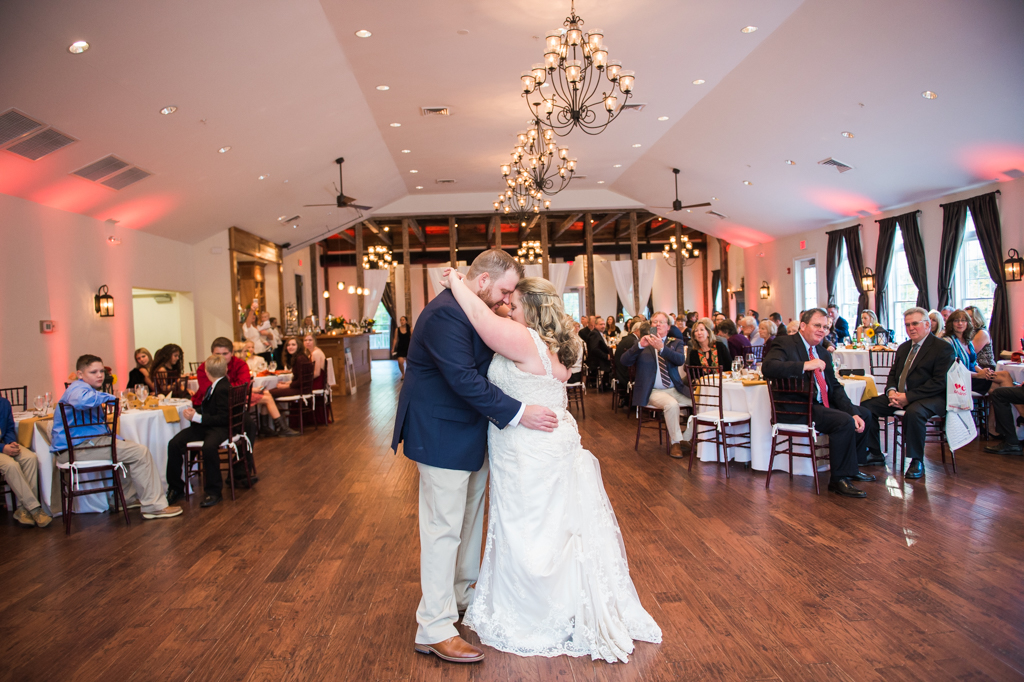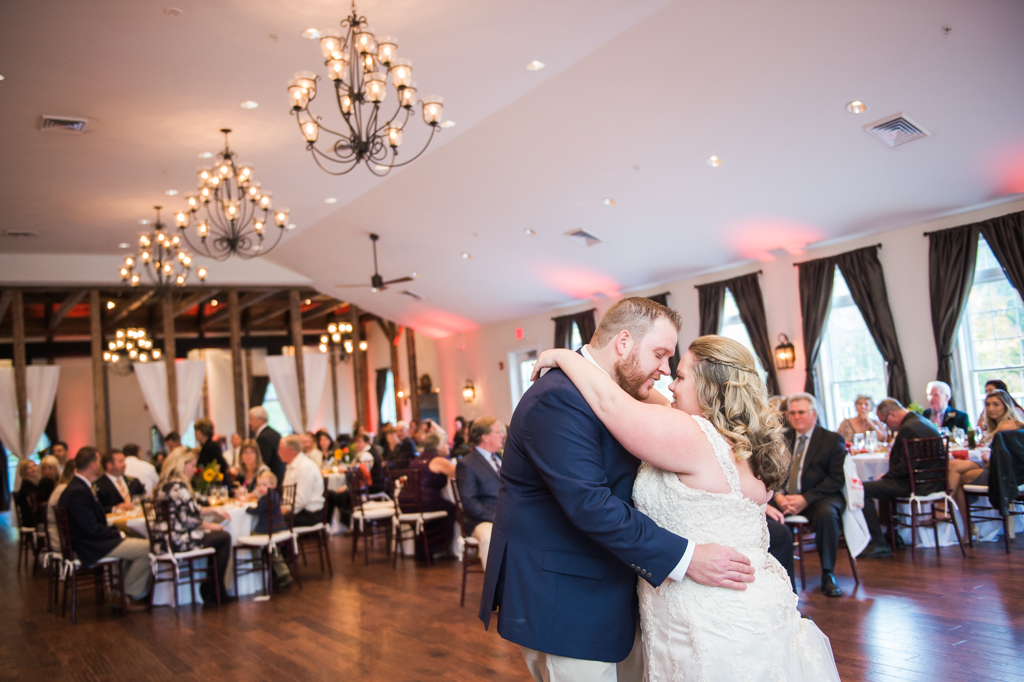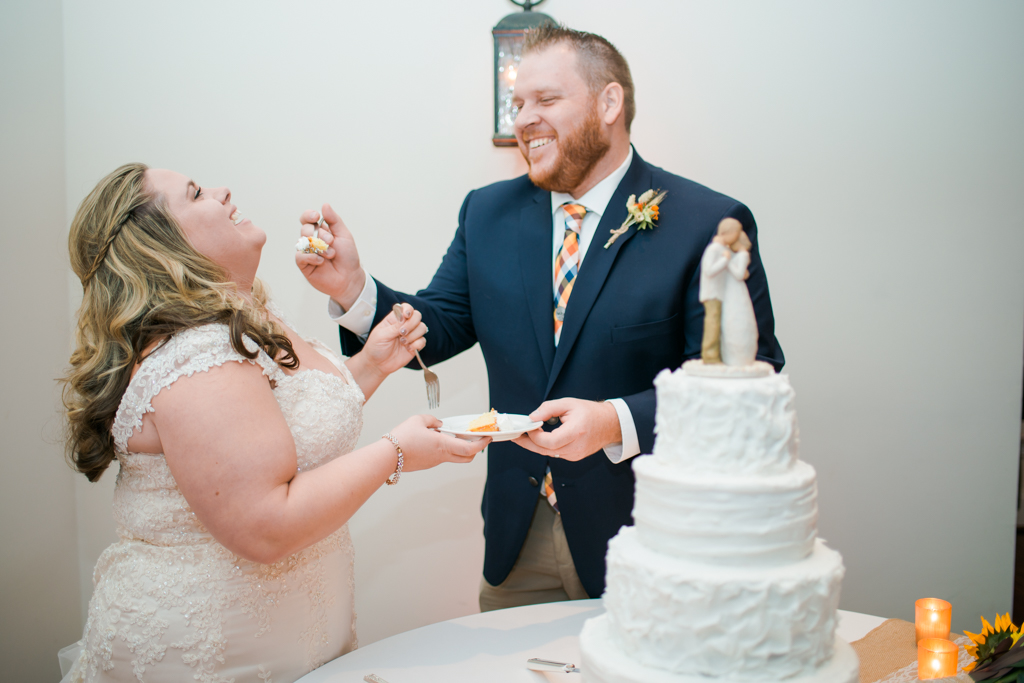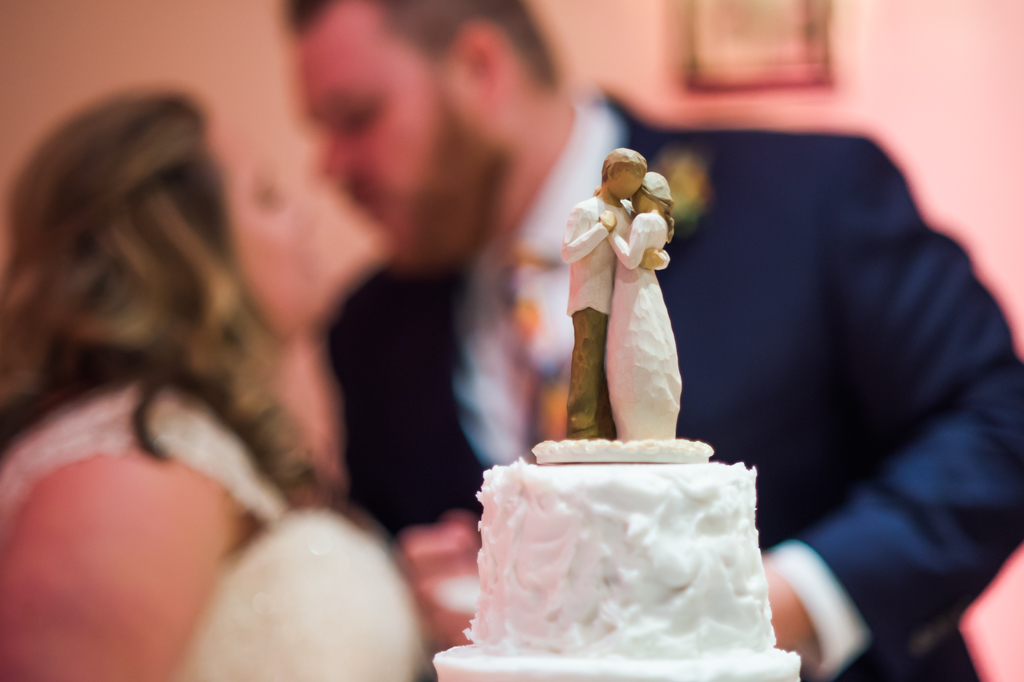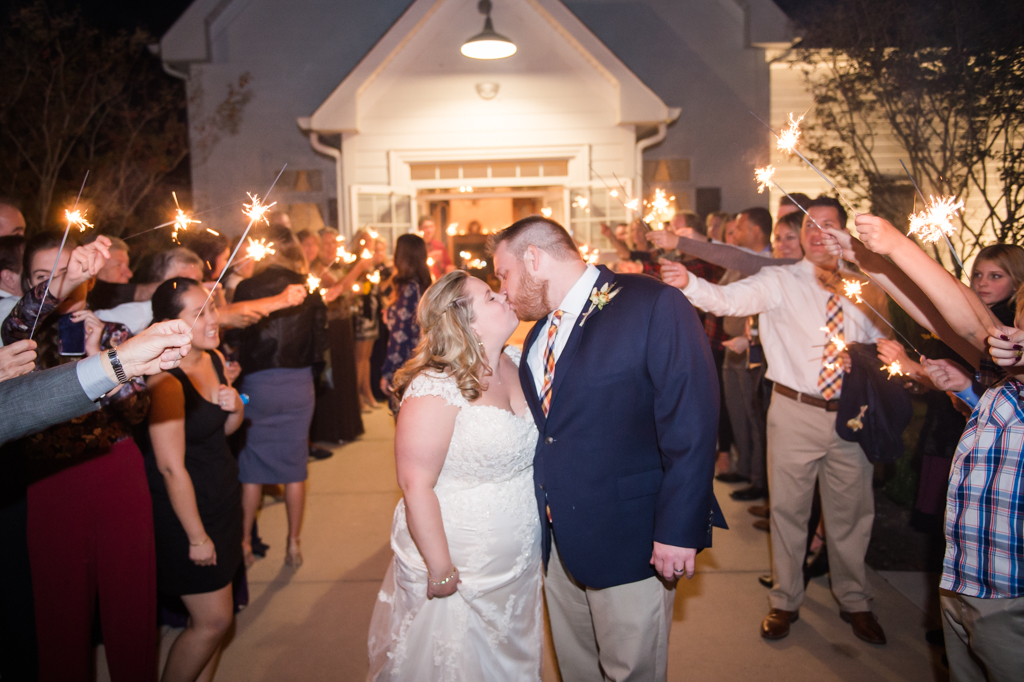 Hillary and David's Stevenson Ridge Wedding
To learn more about our photo sessions visit our FAQ page. If you'd like to book a photo session with Love Charm Photo, please send us a message or call us at 301-848-0020. We'd love to chat with you! Thanks so much for visiting our site!
All Photos Copyright © Love Charm Photo. All Rights Reserved.