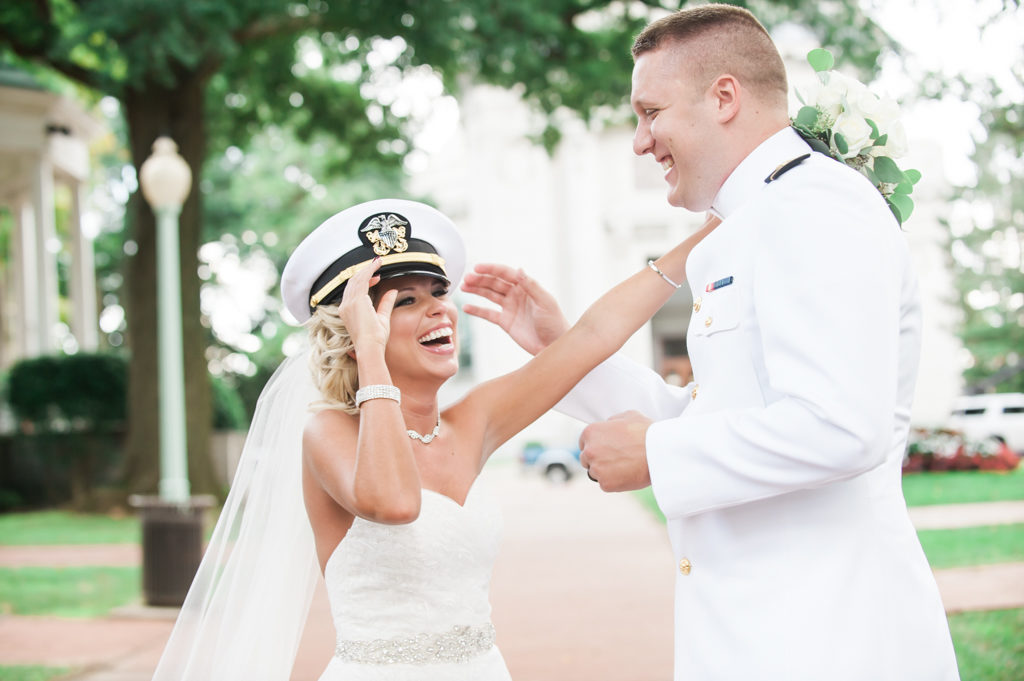 So excited to share some images from Angela & Erick's U.S. Naval Academy Wedding in Annapolis. This intimate wedding was so stunning it was so hard to choose which photos to share.
The couple rocked their Engagement Session and naturally the wedding was even better! We began with a First Look under the grandiose outdoor columns adjacent to Dahlgren Hall, a location for social activities with a restaurant, and very cool aircraft memorabilia. This moment was extra sweet because Angela had a special surprise in store for Erick. He had no idea she'd be wearing an actual wedding dress! All along he thought she was wearing a cute short summer dress.  His reaction was definitely worth it all and Angela looked absolutely beautiful.
Their wedding ceremony was held inside the Naval Academy Chapel with their closest friends and immediate families. It was so emotional to see this wonderful couple as man and wife. We were honored to be there with them, and even more honored to be there amongst the finely crafted ornate details of the chapel itself. There is a special aura of that location that makes you feel humble thinking about the glorious traditions of the Navy and what they do for our great country.
After their ceremony, Angela & Erick hosted their guests at the Annapolis Yacht Club for a charming reception which included a champagne toast by Erick, a Naval themed wedding cake and a Maryland tradition, crab cakes. 
We wish this amazing couple many years of happiness to come. Congratulations, Angela and Erick!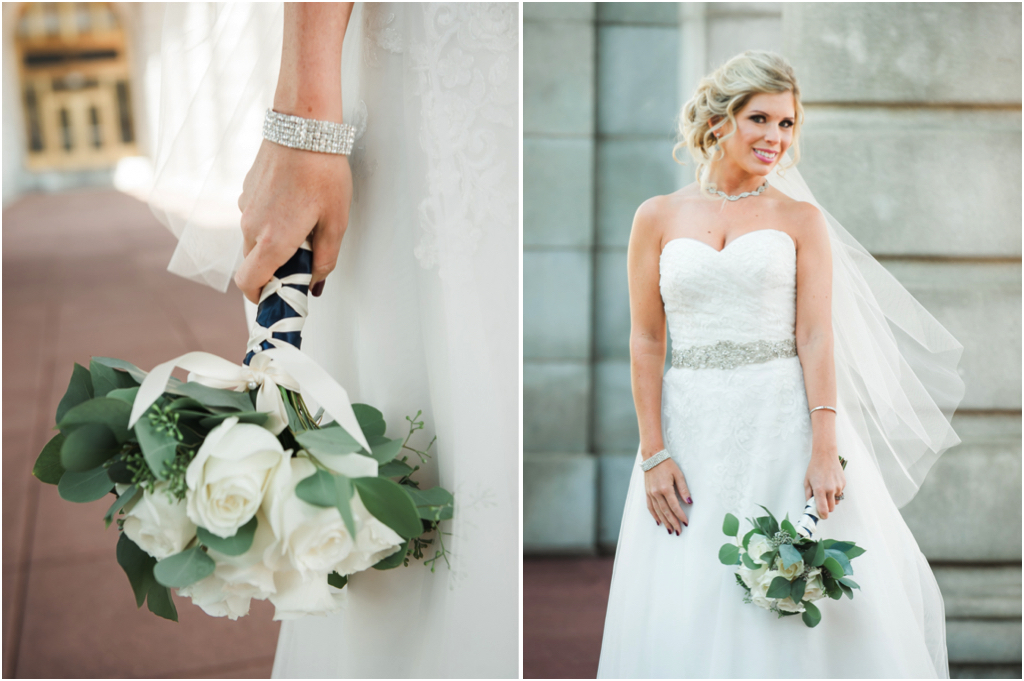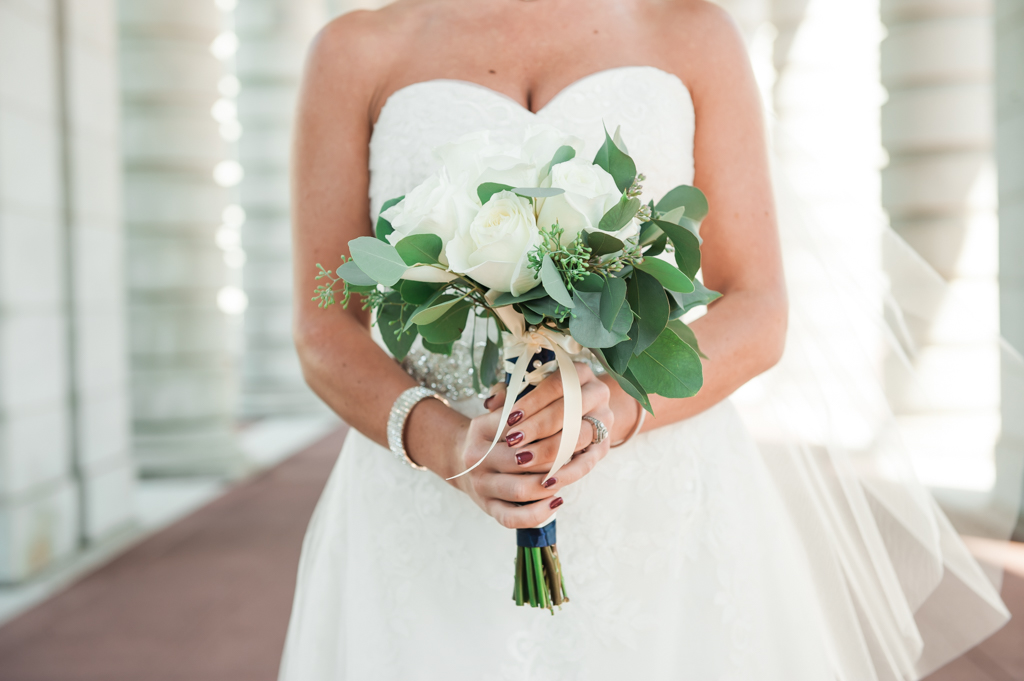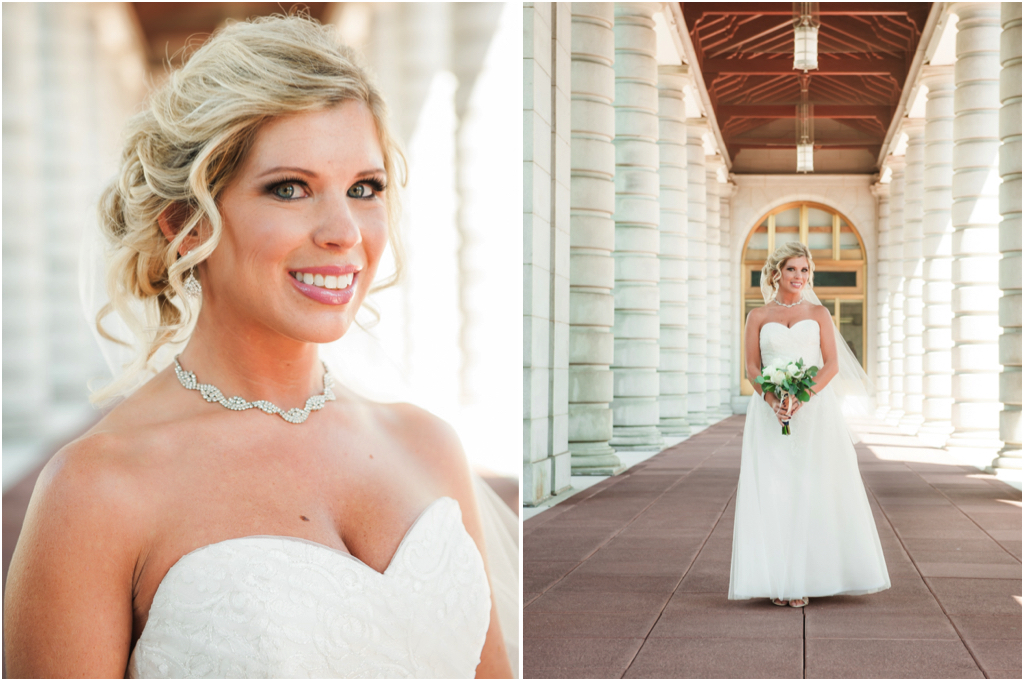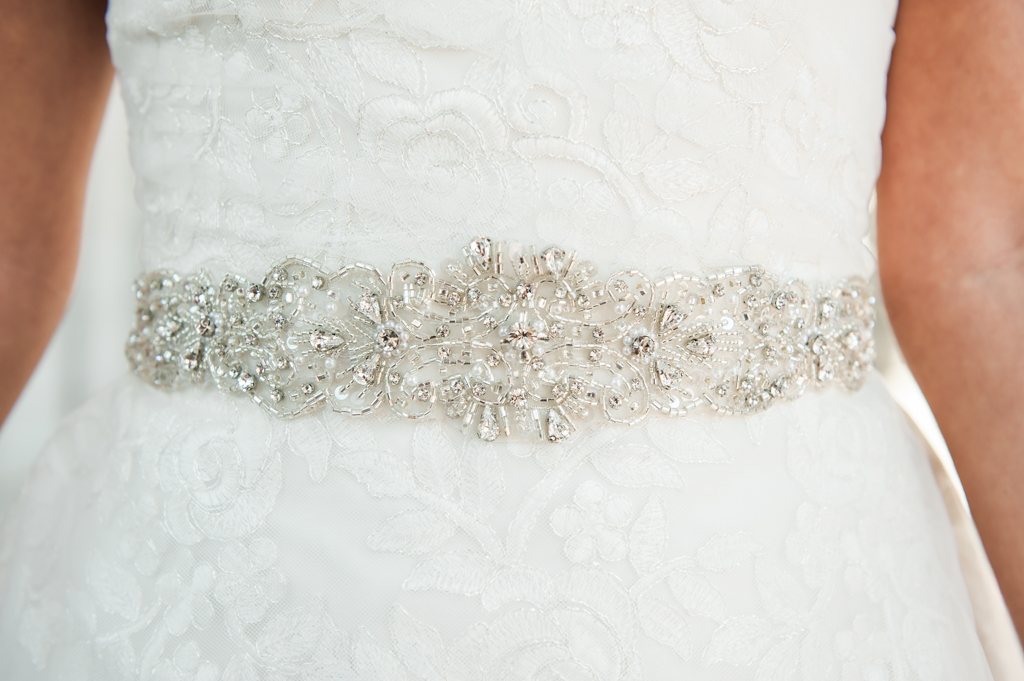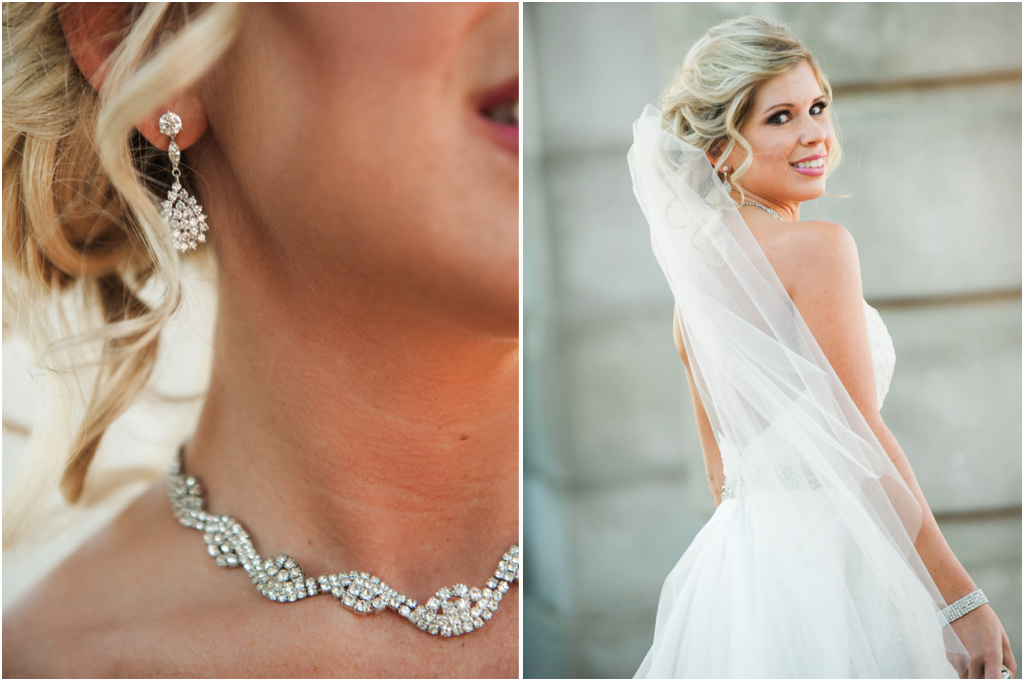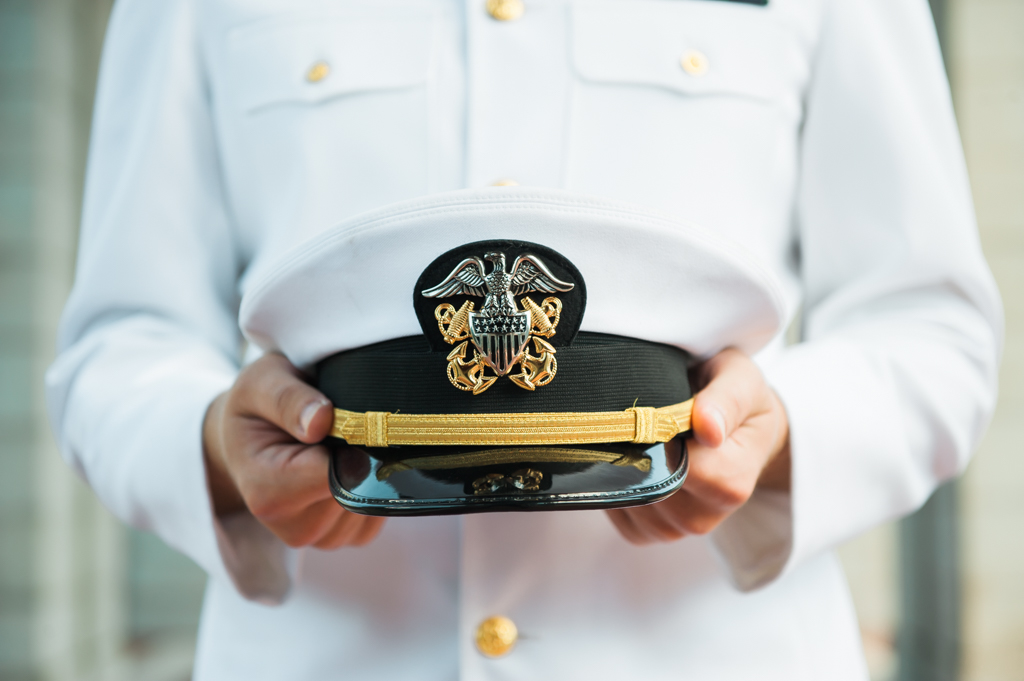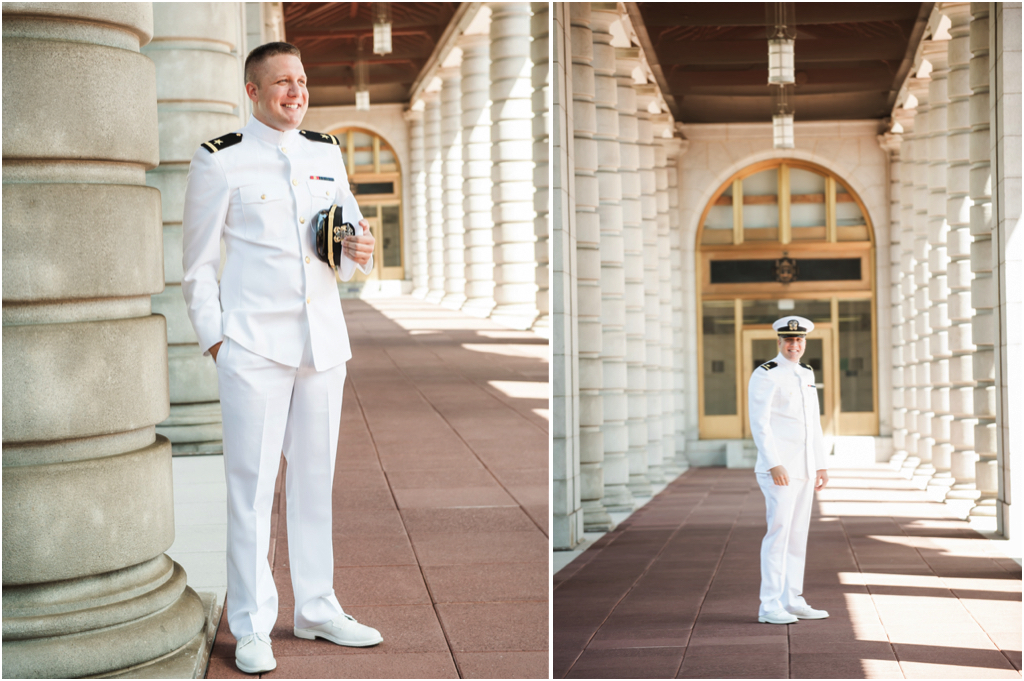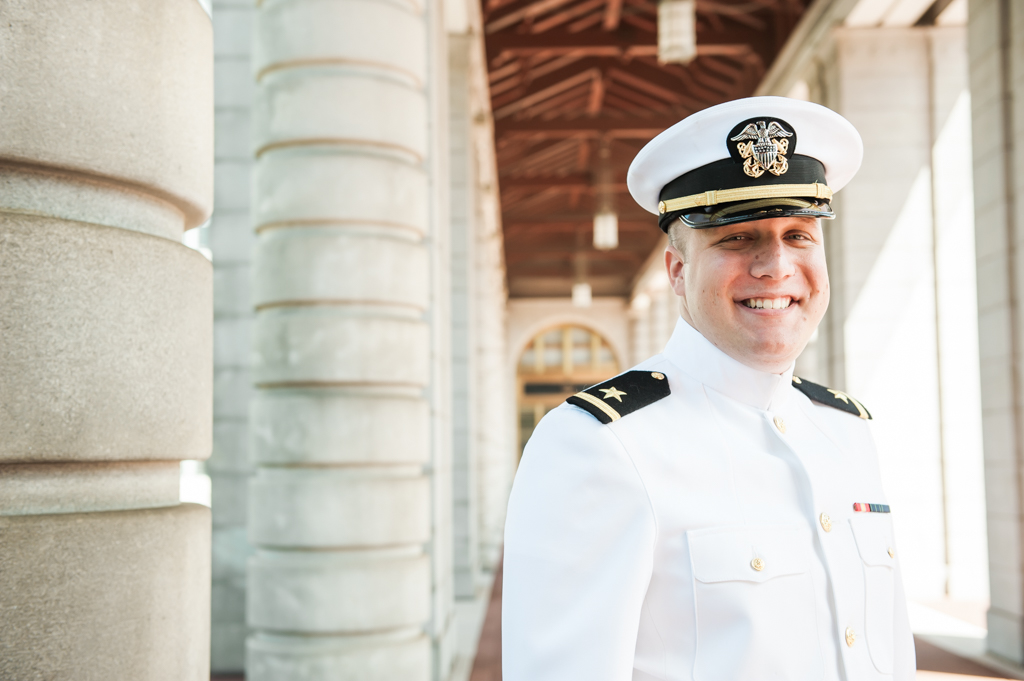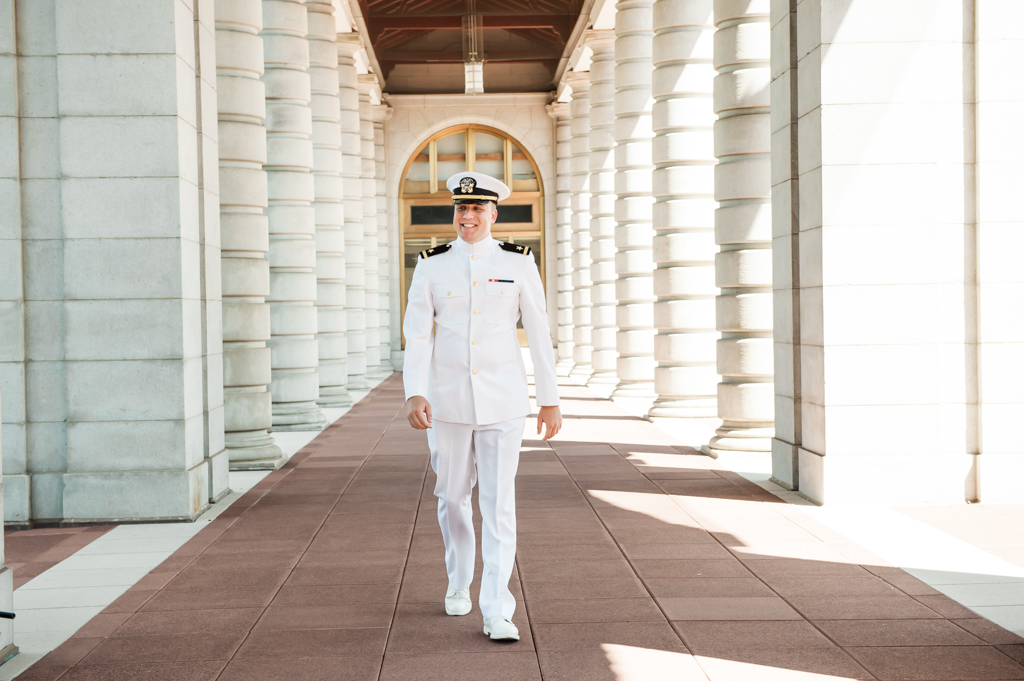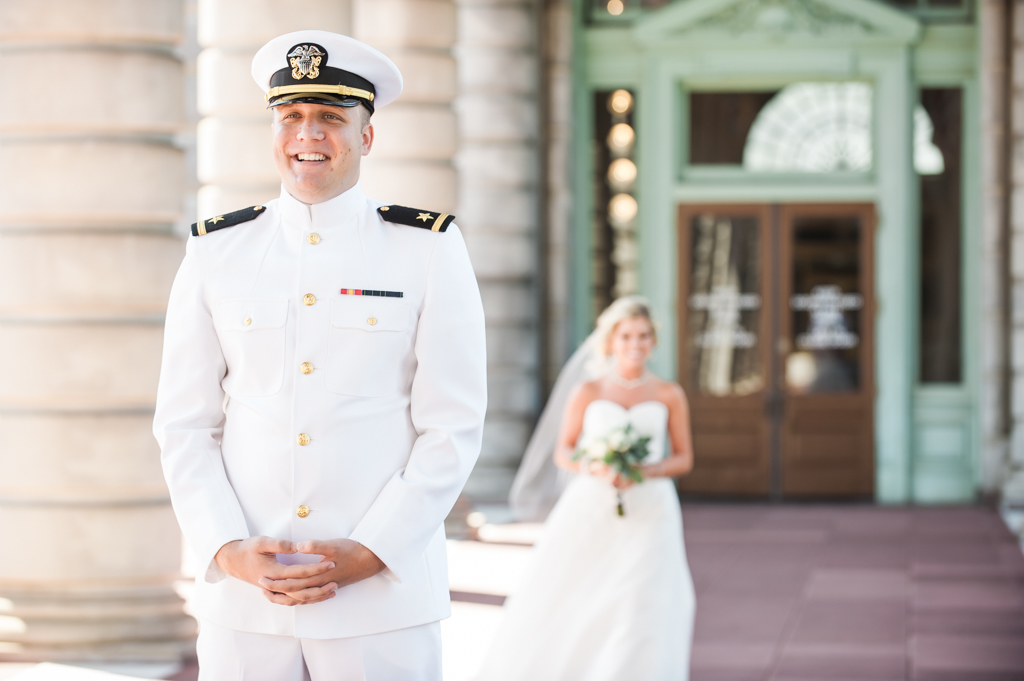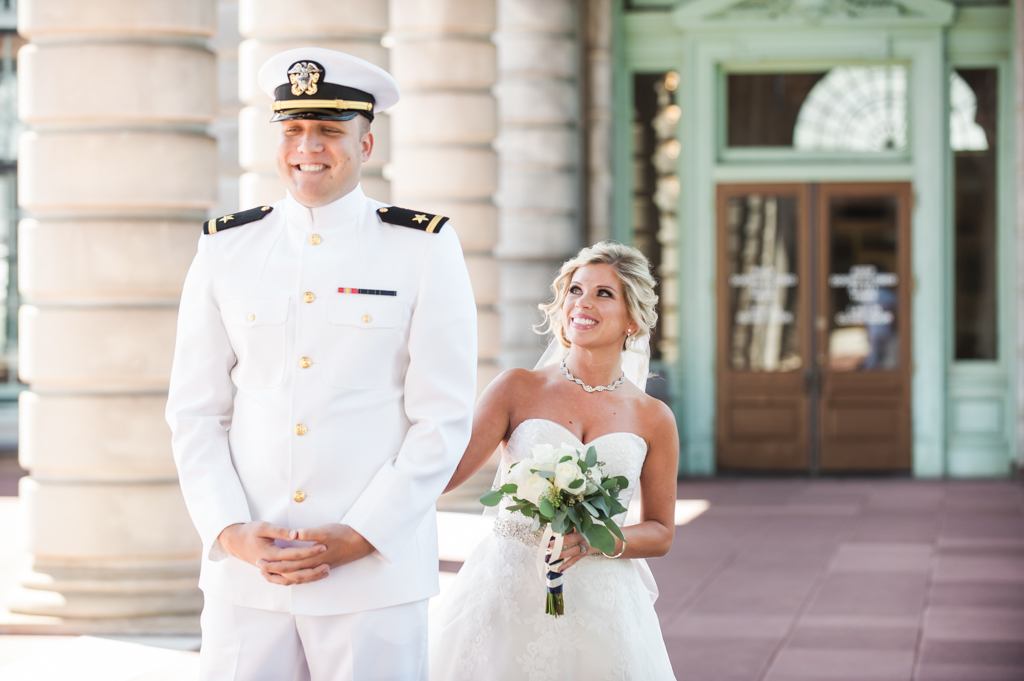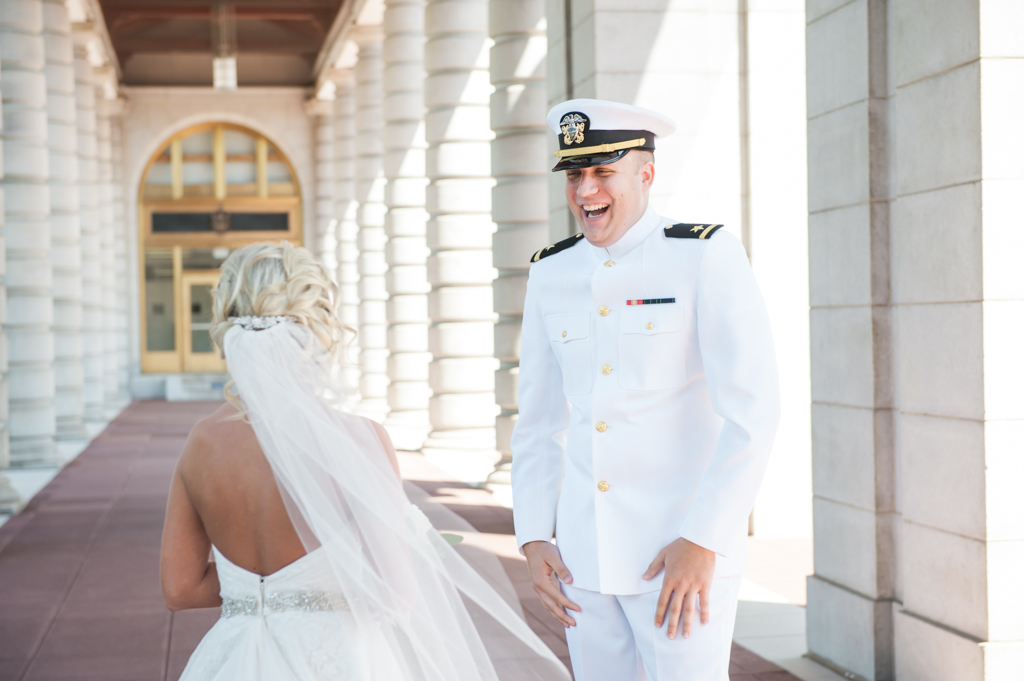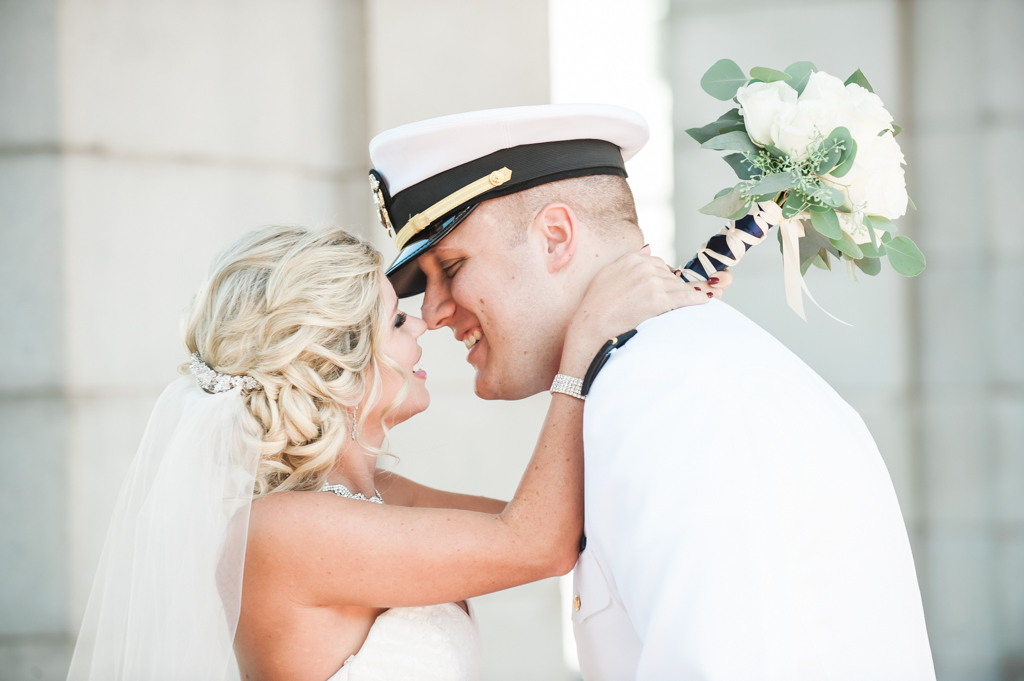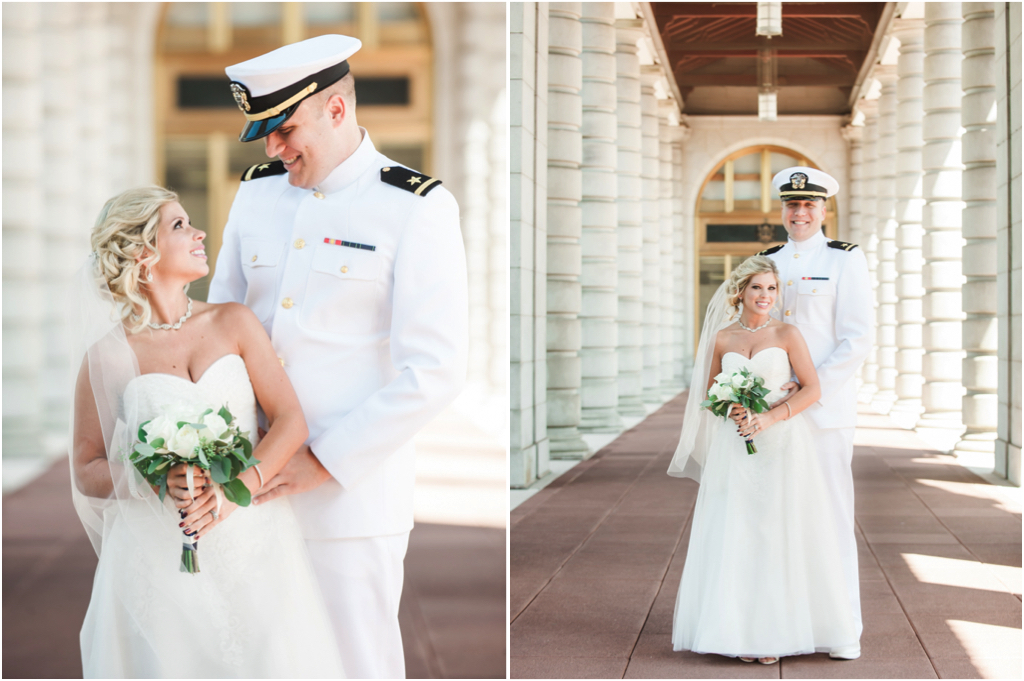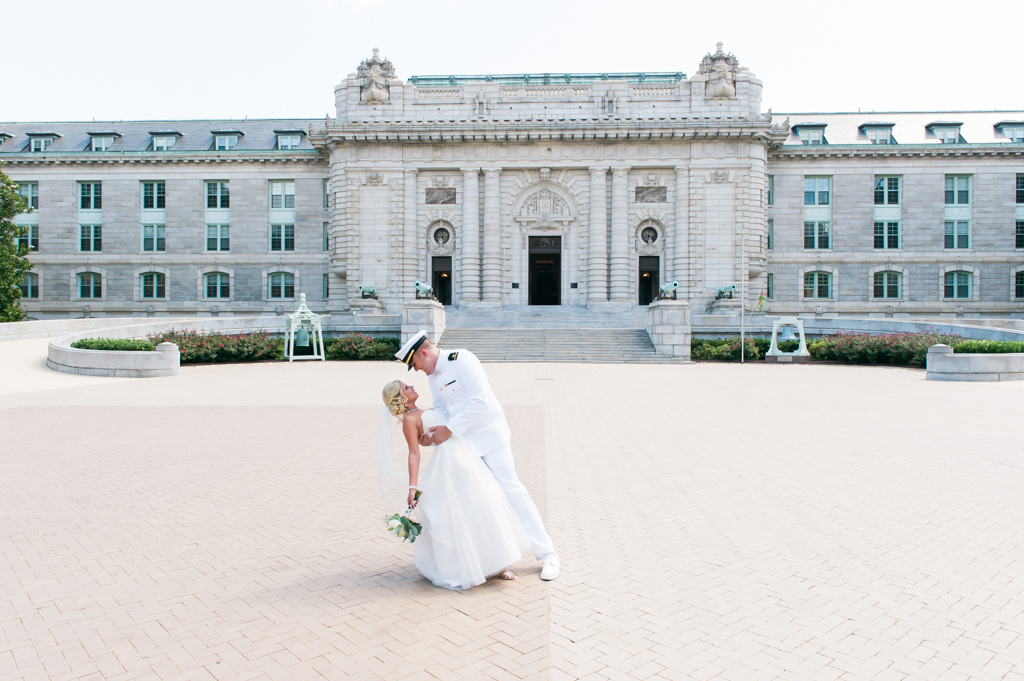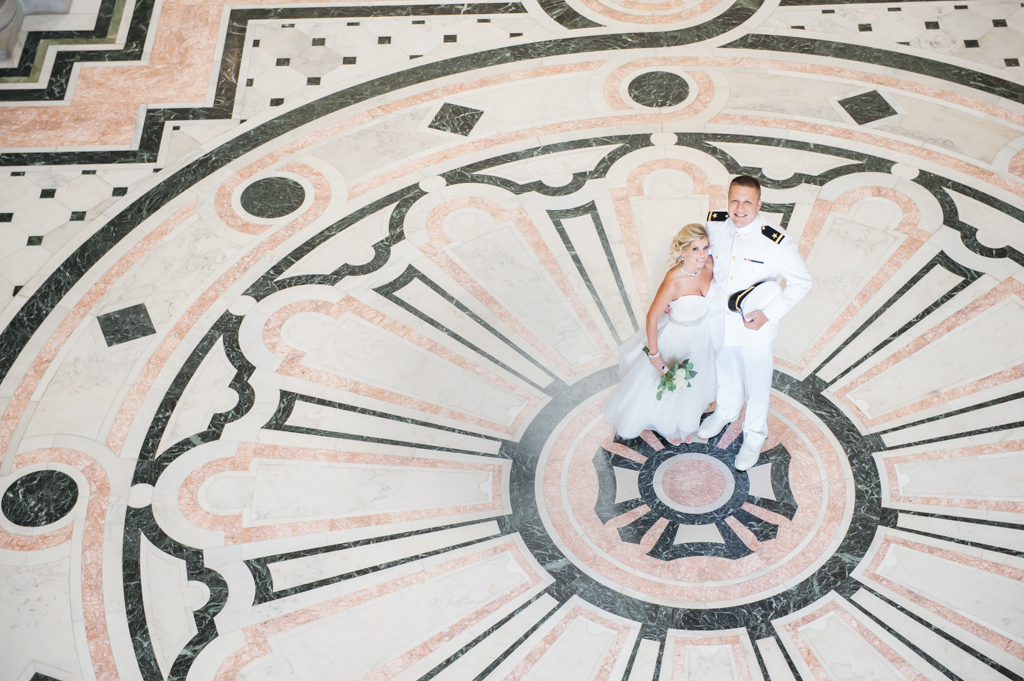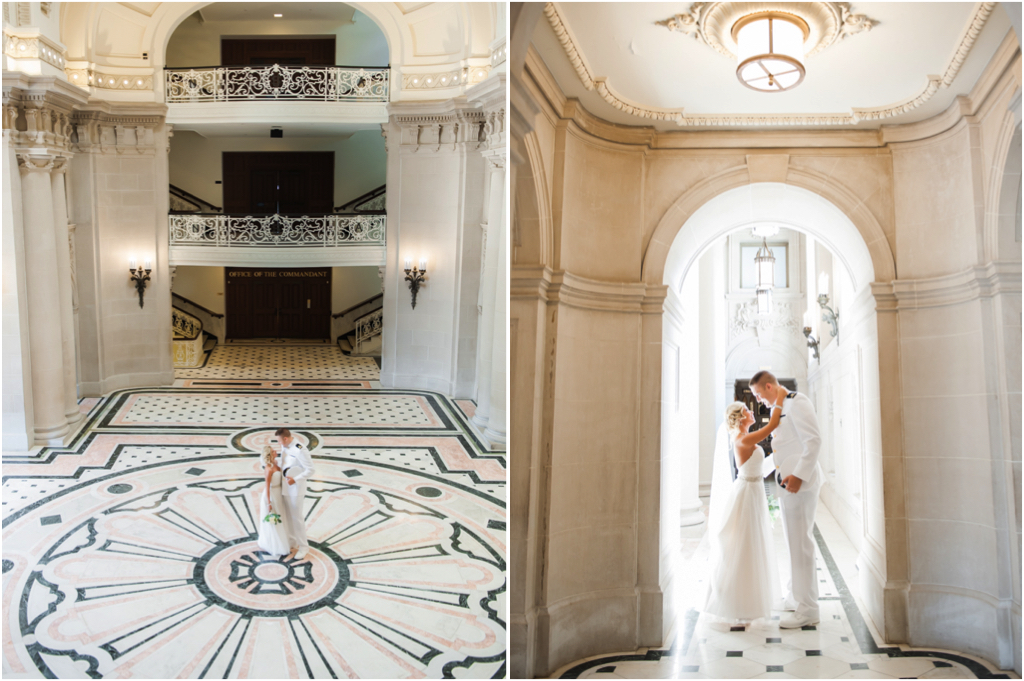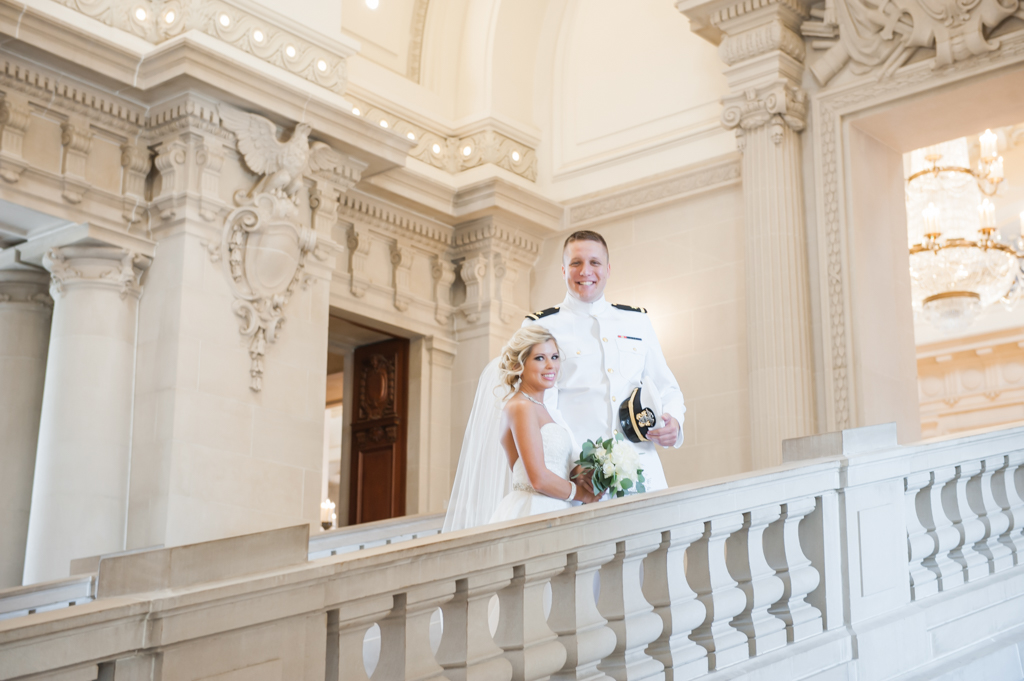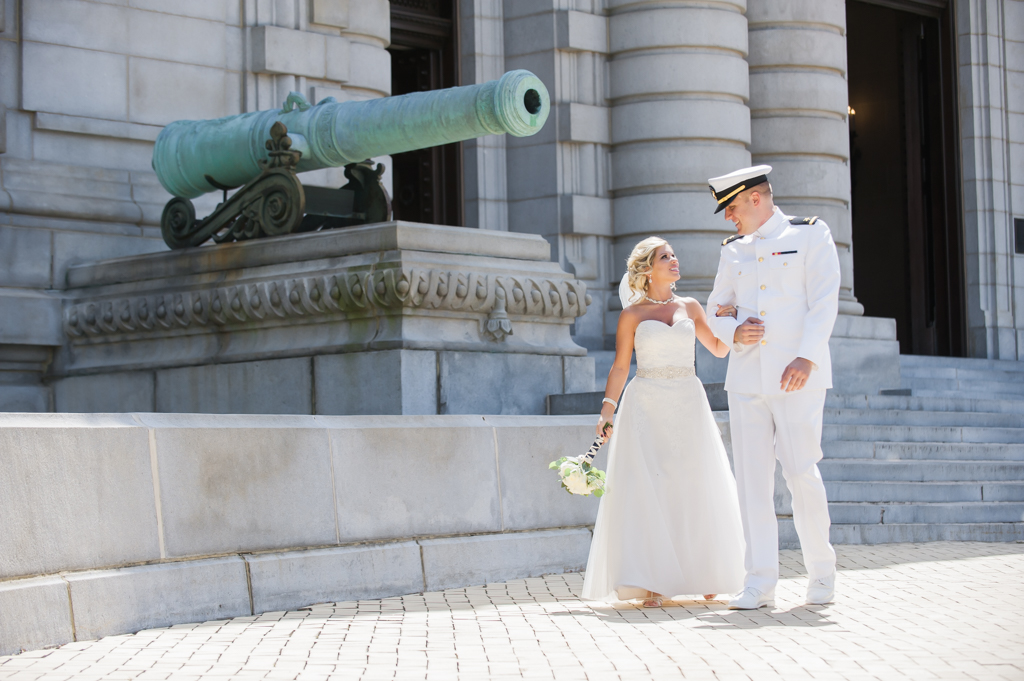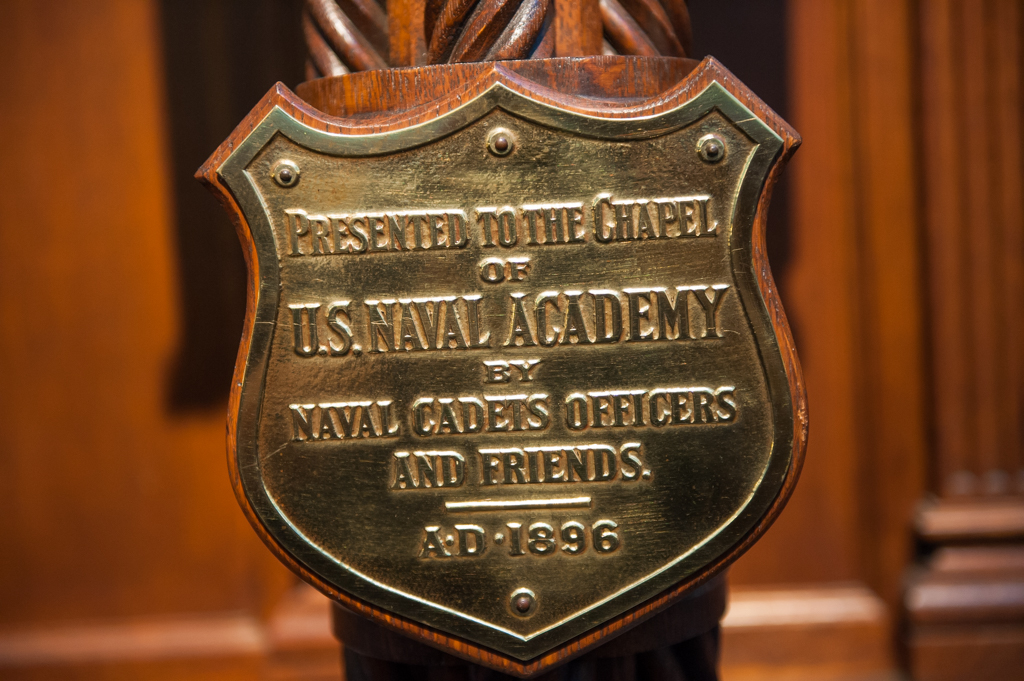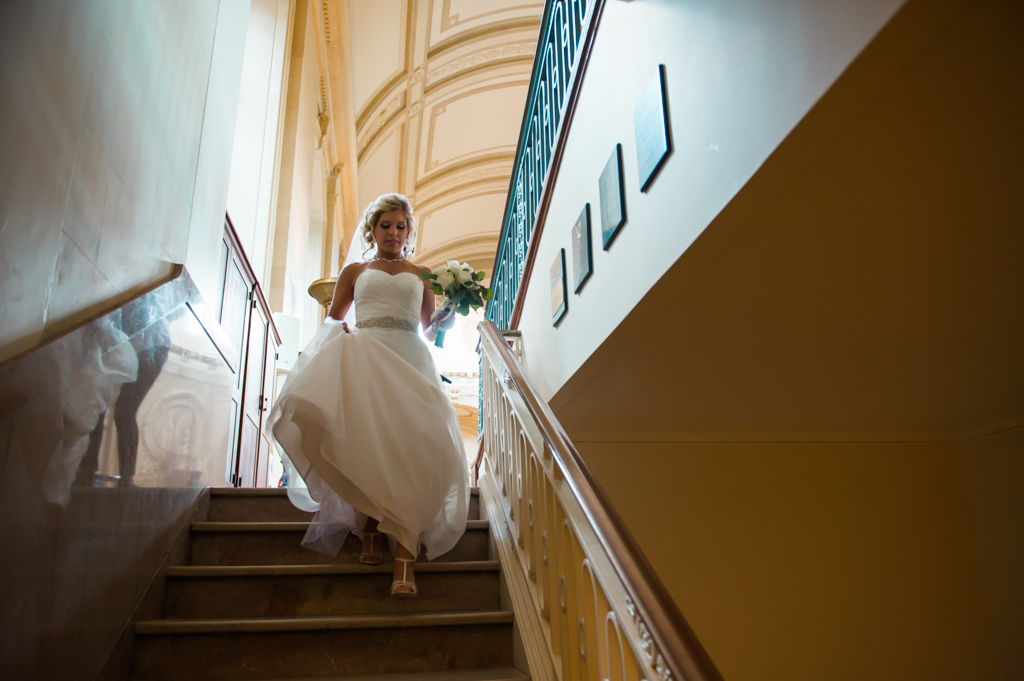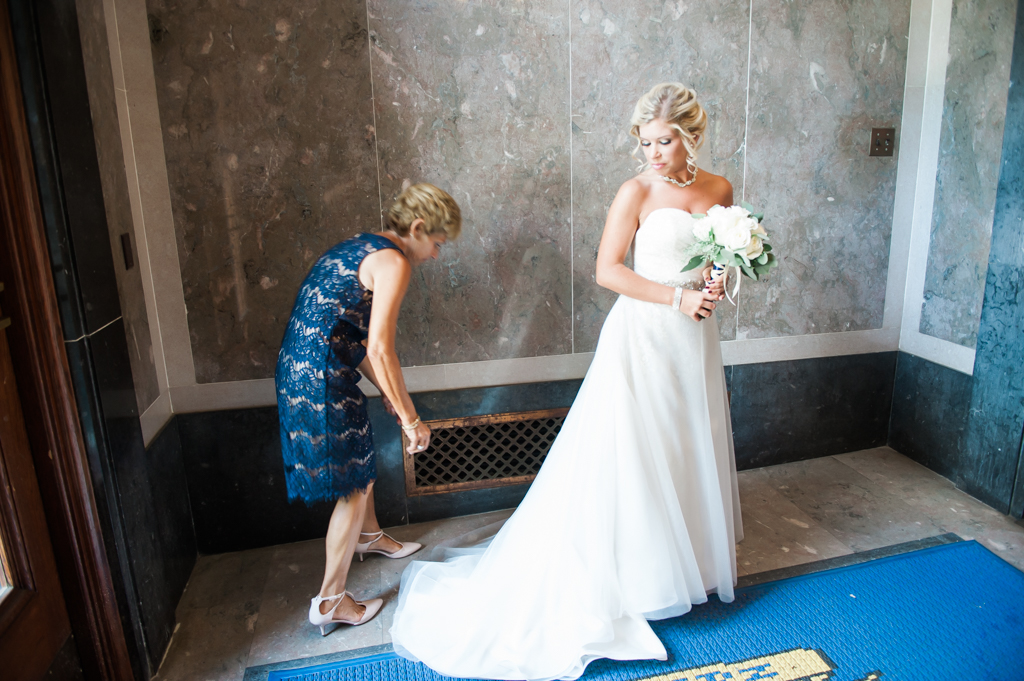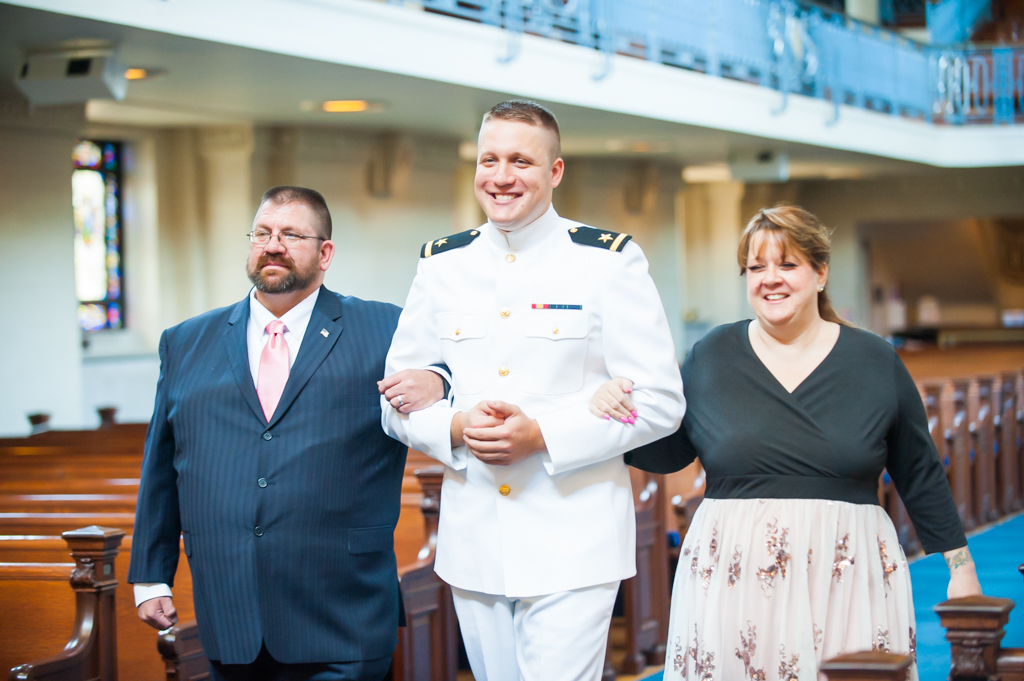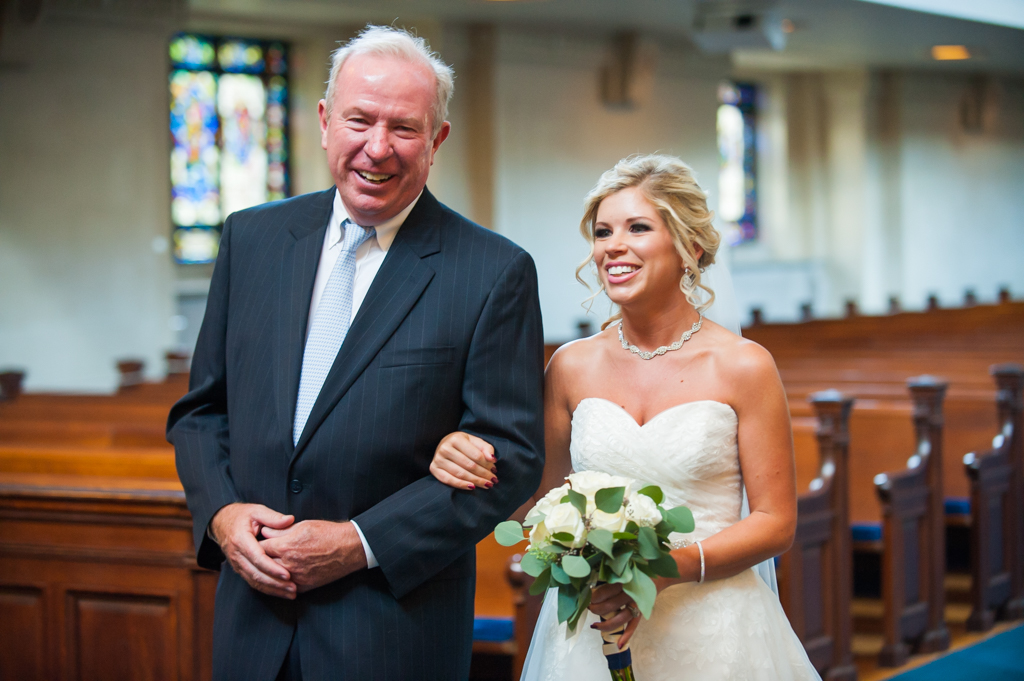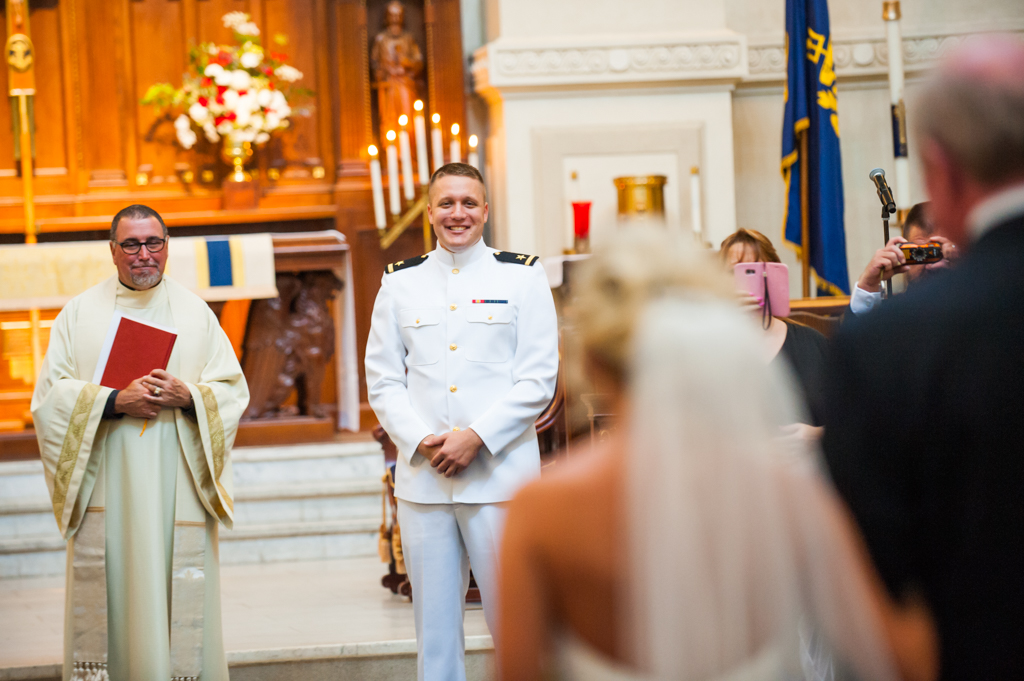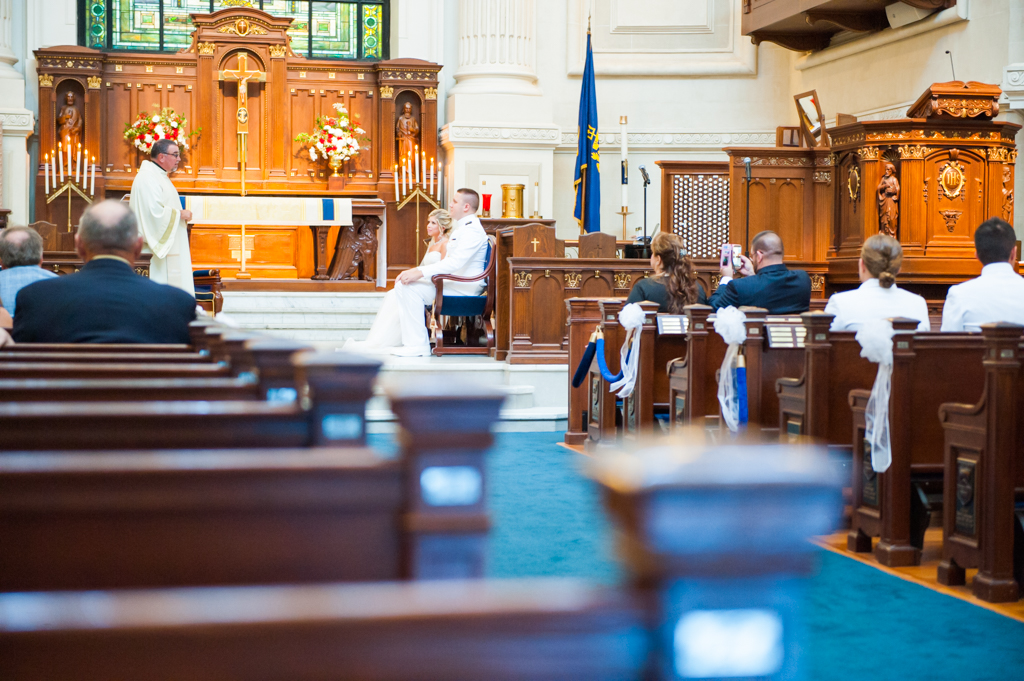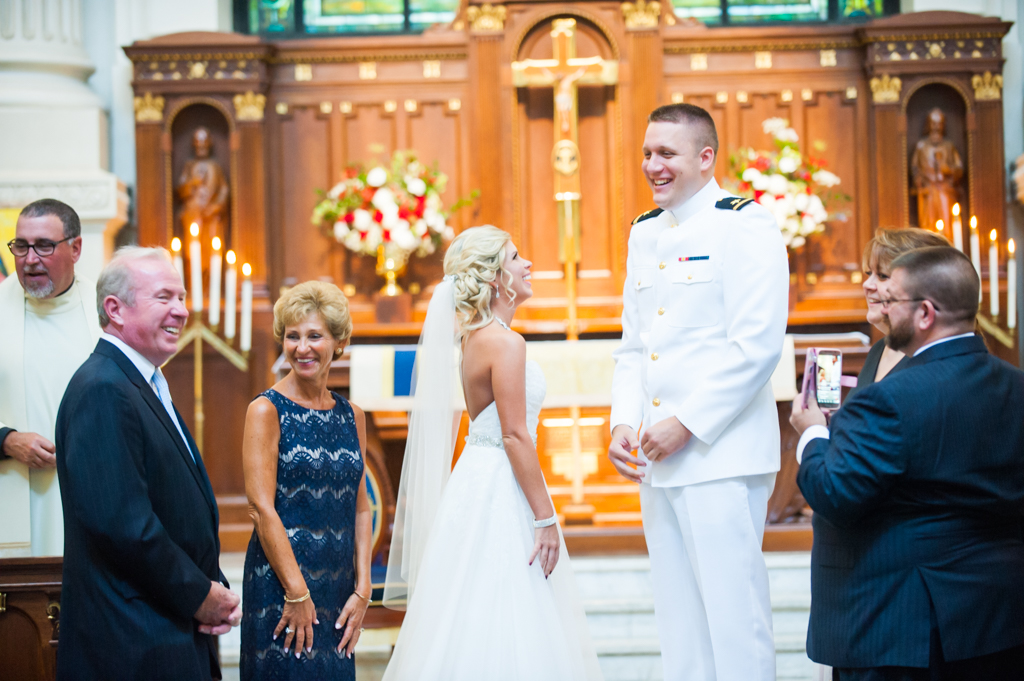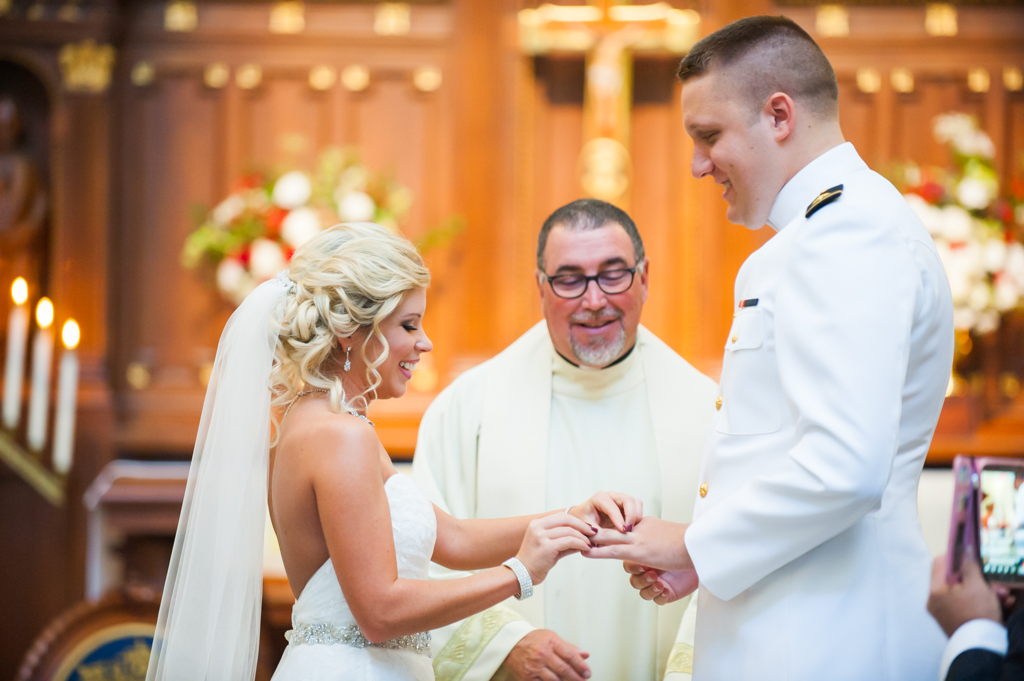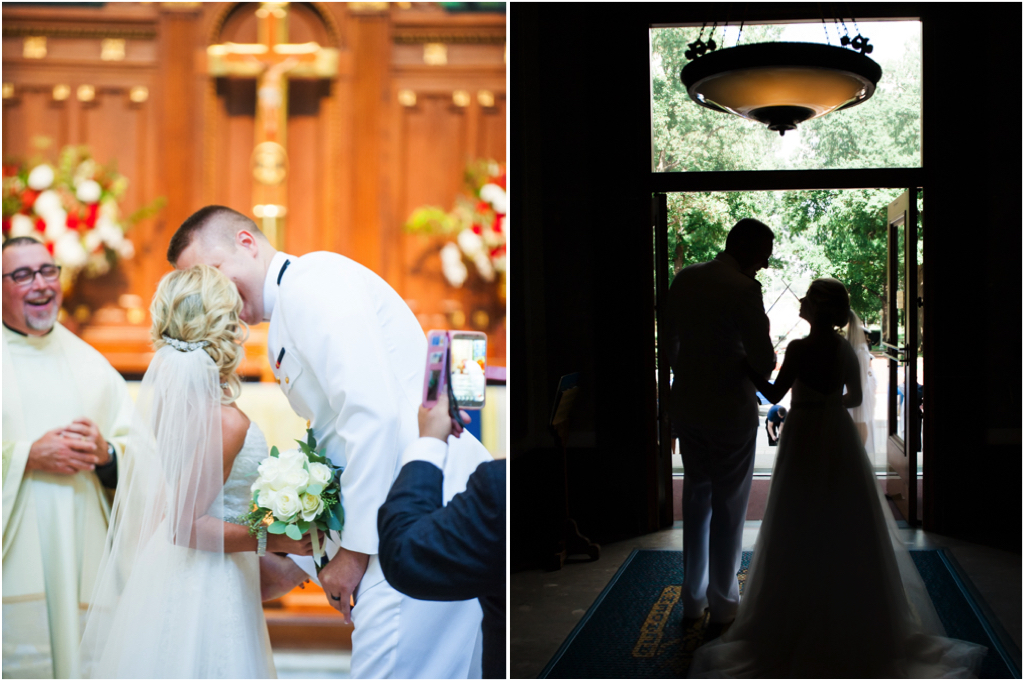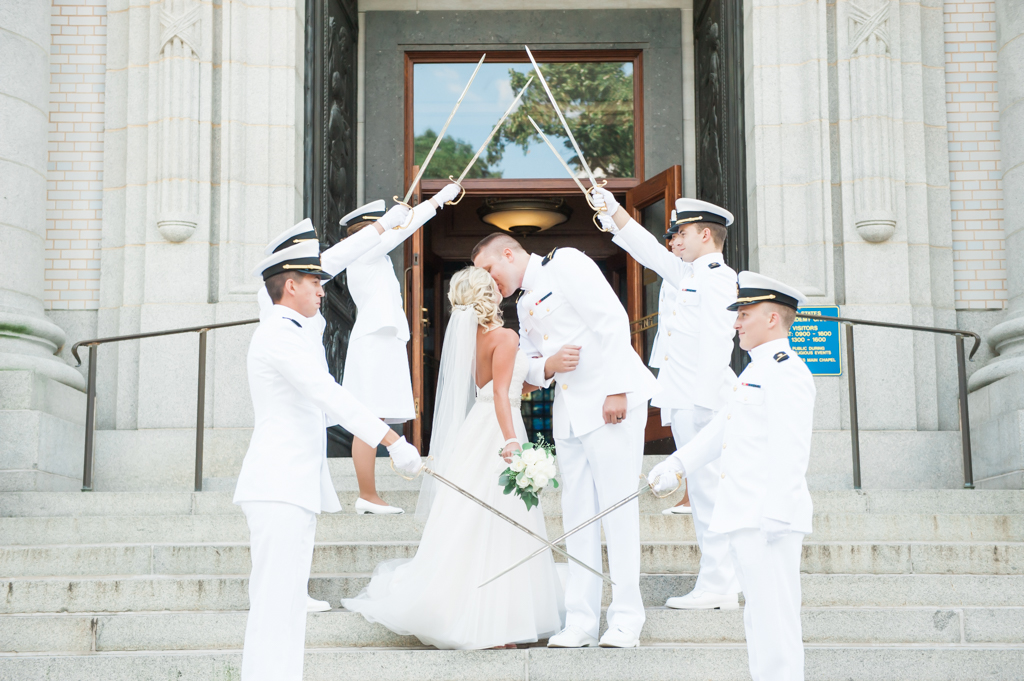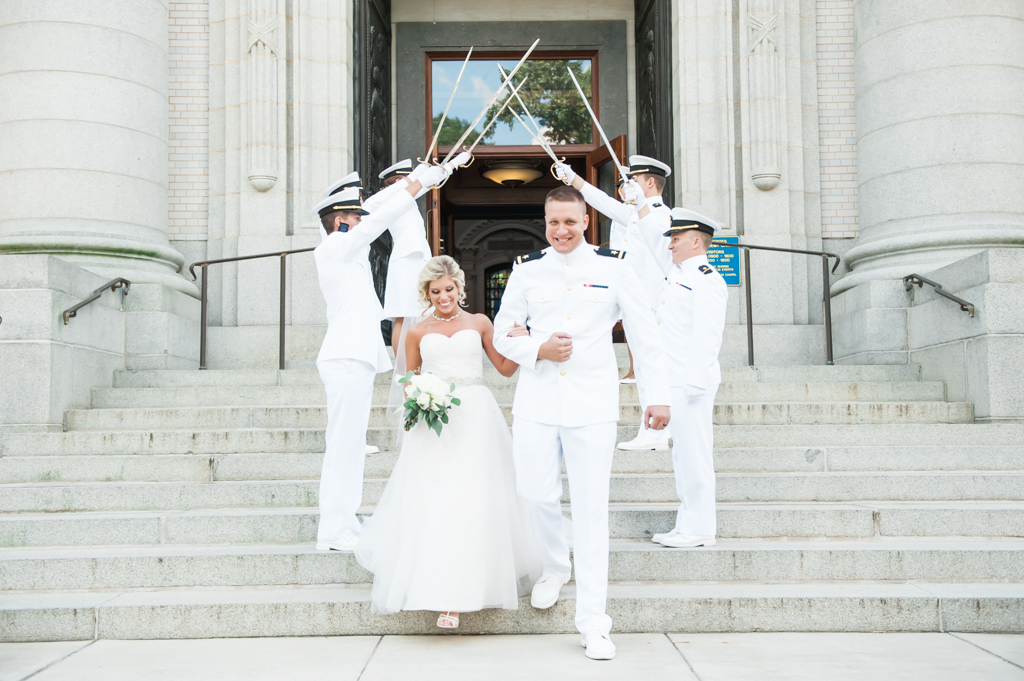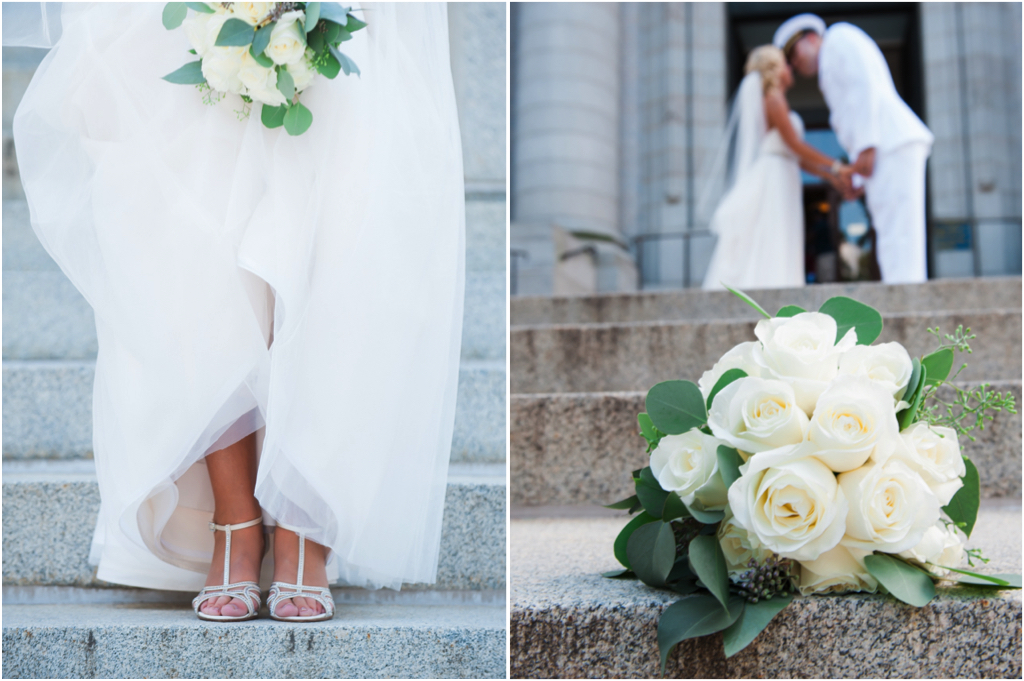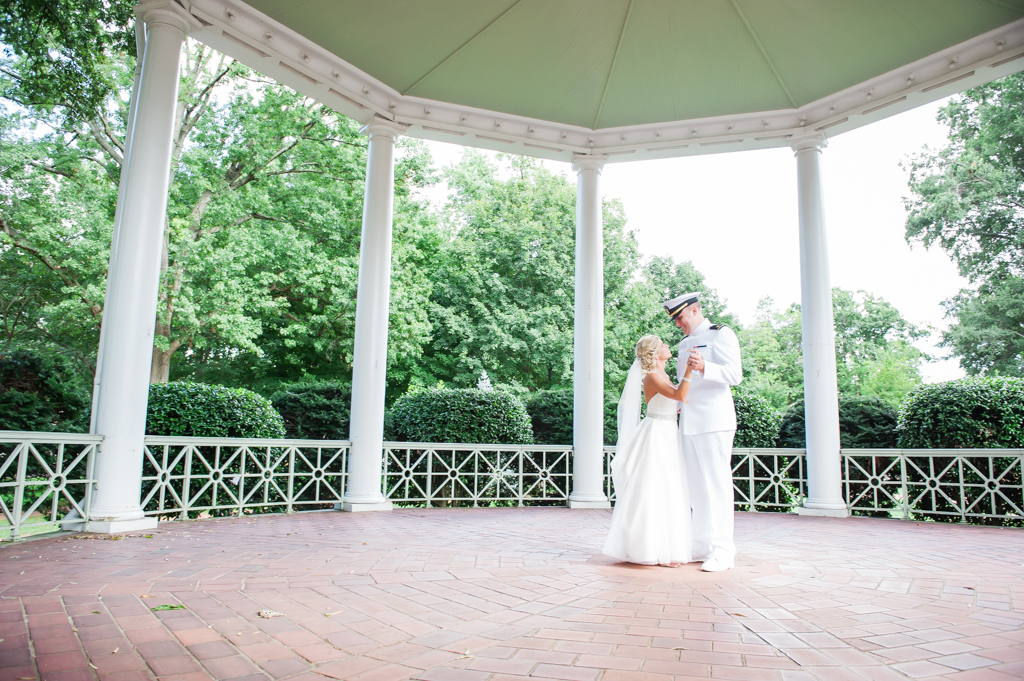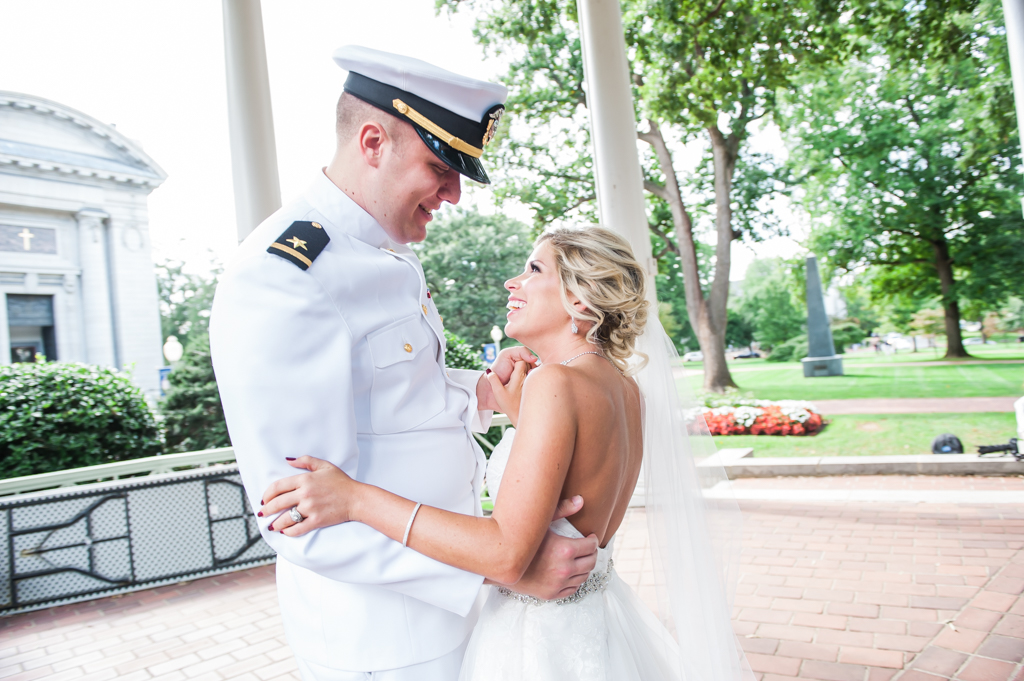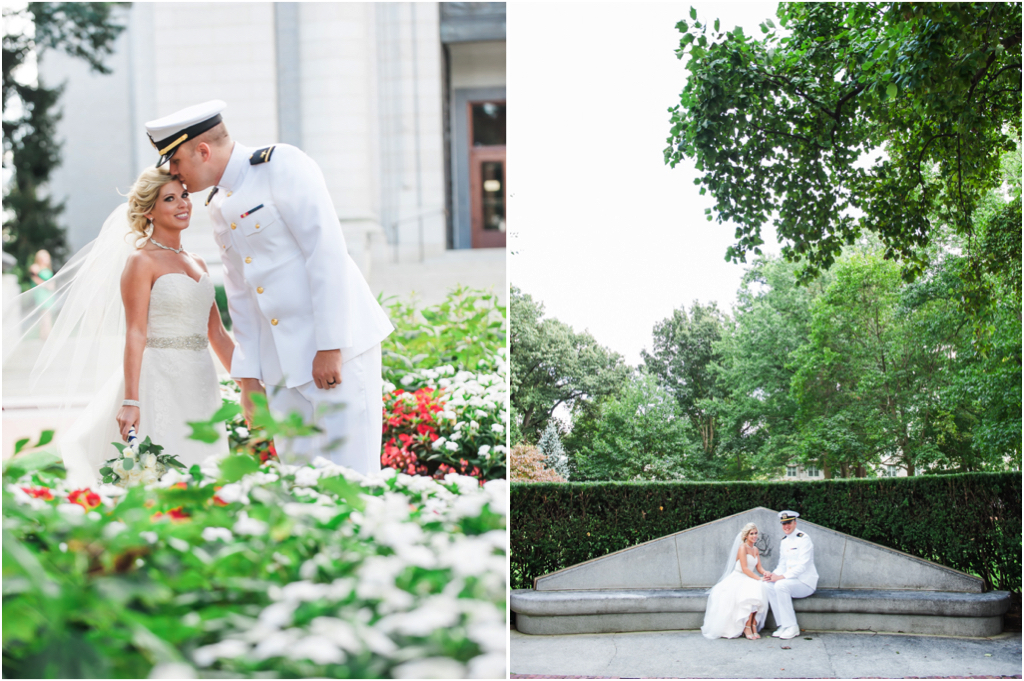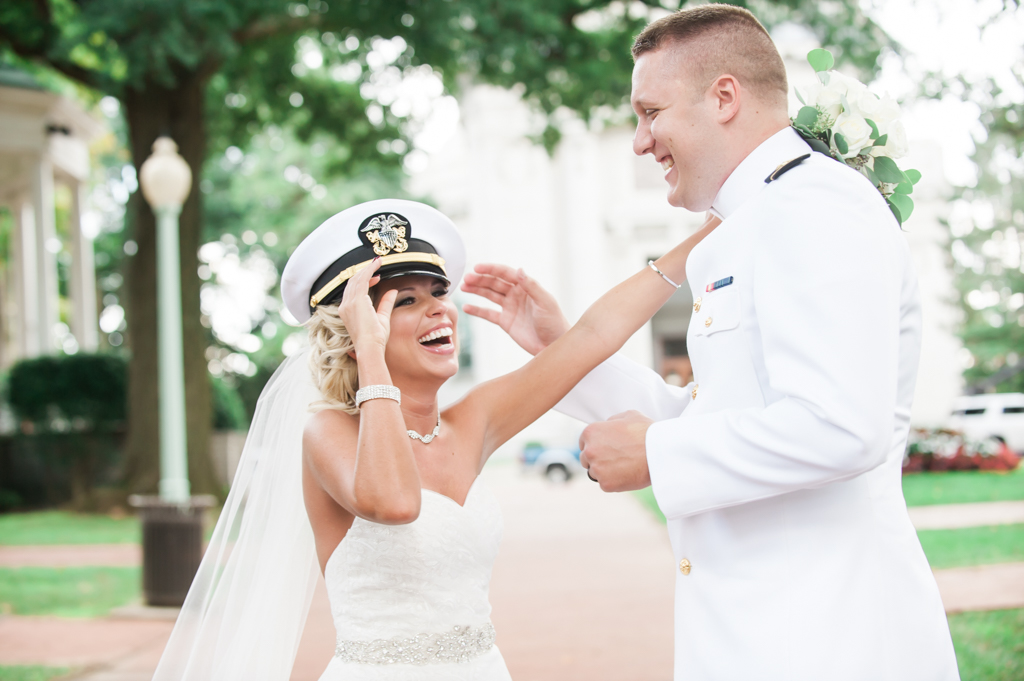 Angela & Erick's U.S. Naval Academy Wedding
To learn more about our wedding photography, engagement or portrait sessions visit our FAQ page. If you'd like to book a photo session with Love Charm Photo, please send us a message or call us at 301-848-0020. We'd love to chat with you! Thanks so much for visiting our site!
To learn more about the United States Naval Academy visit their site. 
All Photos Copyright © Love Charm Photo. All Rights Reserved.