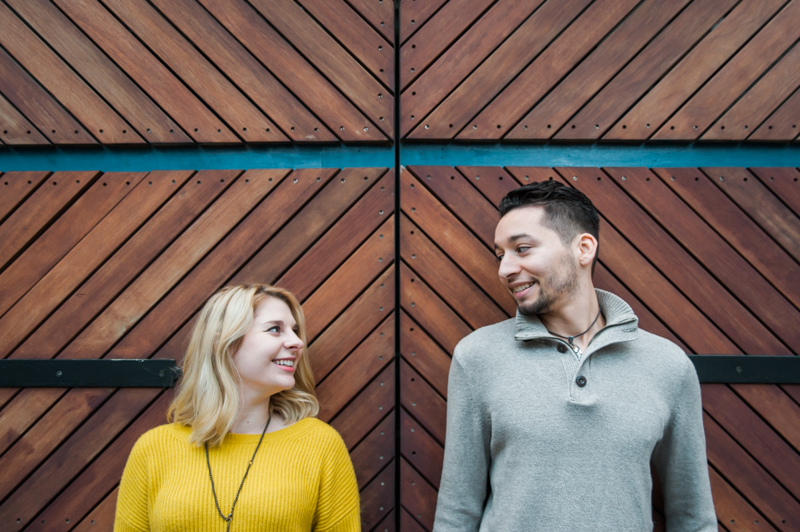 We are so excited to share this urban New York City couple photography session in Manhattan's Flat Iron District.
Alyssa and Gio are the quintessential couple "in-love". Dating for almost two years, they couldn't be more perfect for one another.
For their couple session, we took them to Madison Square Park in the shadows of the infamous Flatiron Building, a steel-framed landmark, named after it's triangular shape which resembles a cast-iron. This archetypal symbol of New York City was a great backdrop for Alyssa and Gio, especially since they found love in this steel jungle.
With their session we really wanted to explore the possibilities of using the city's urban landscape. Can we also talk about how perfect Alyssa's sweater matched the changing trees' leaves? It was so much fun watching them laugh and joke with each other! Alyssa and Gio both love hanging out in the city, cooking, eating sushi, and going the the movies. Let's congratulate them as they recently took the next step in moving in together!
Thank you, Alyssa and Gio for opening yourselves up for our camera's lens!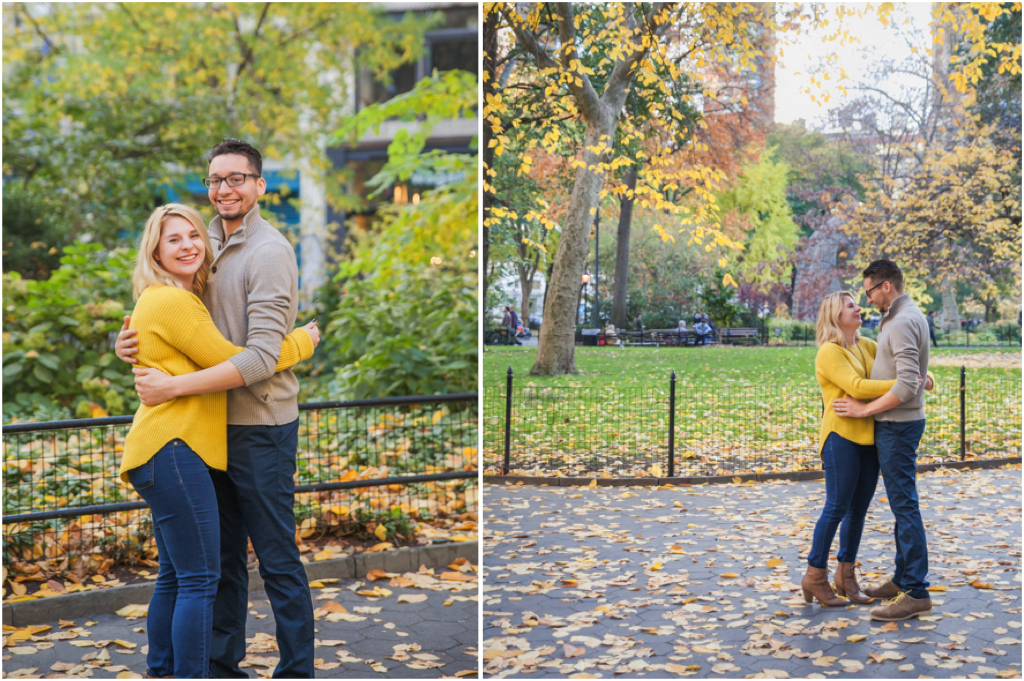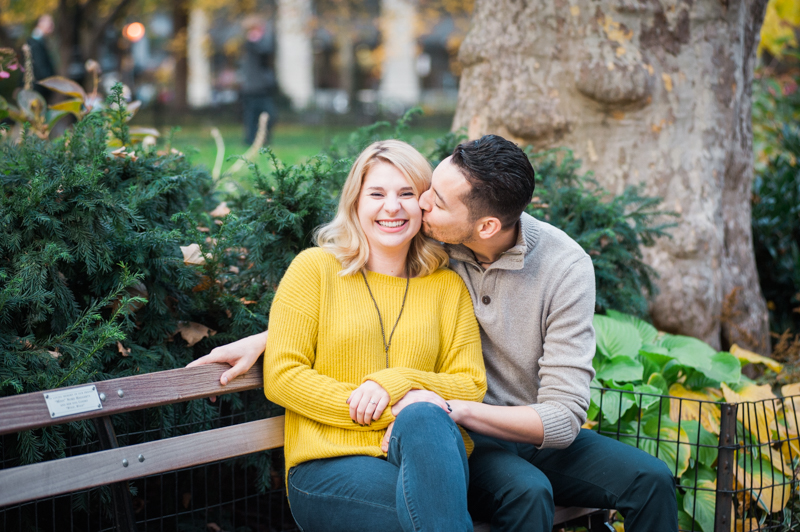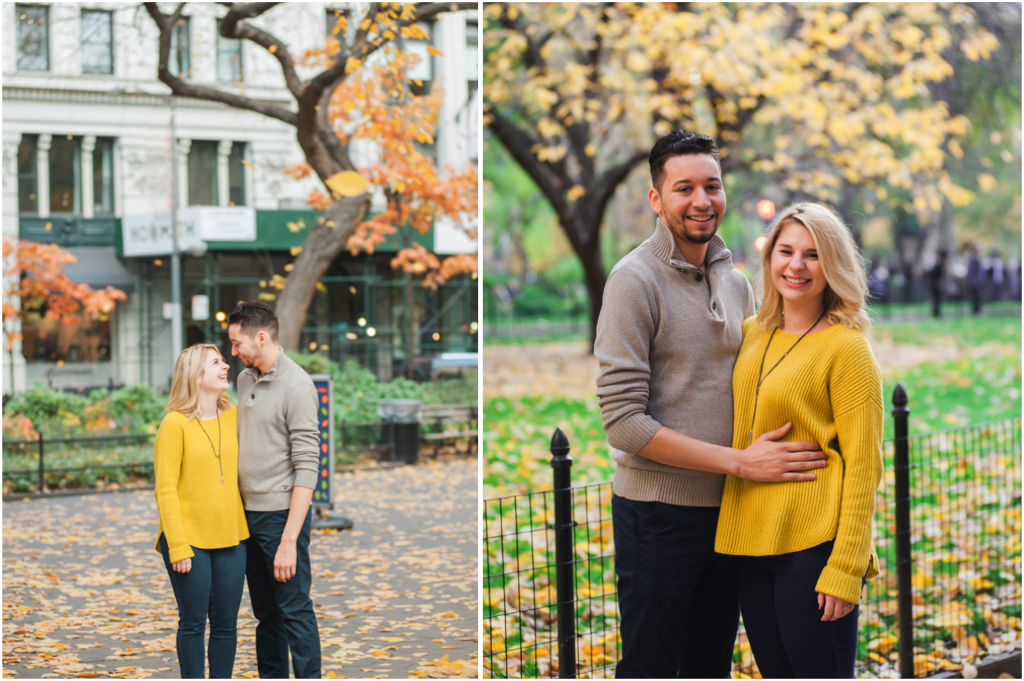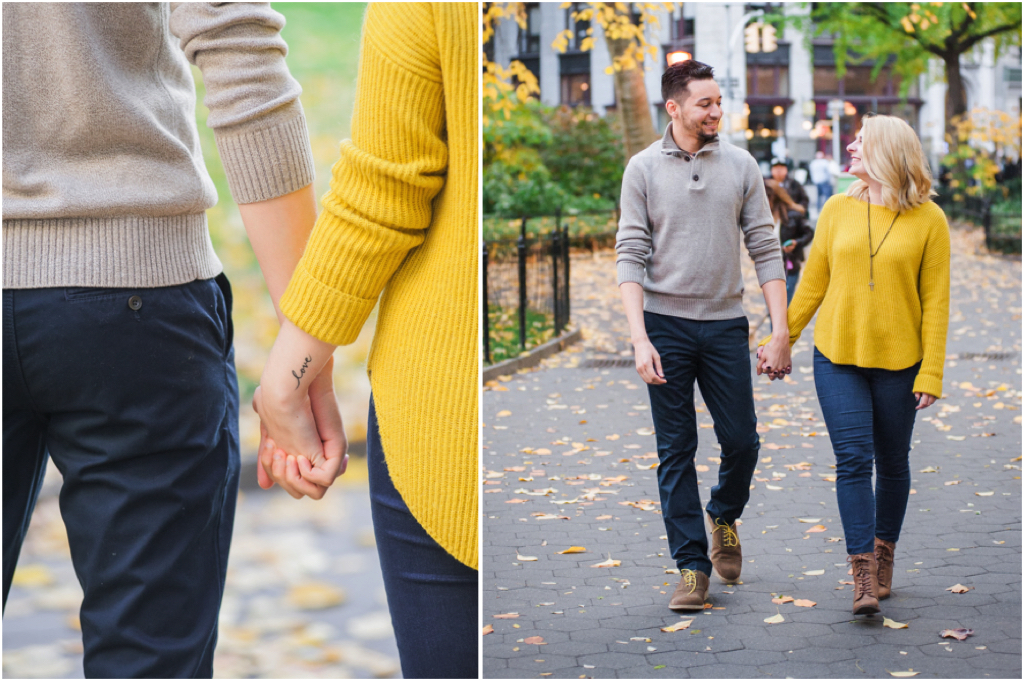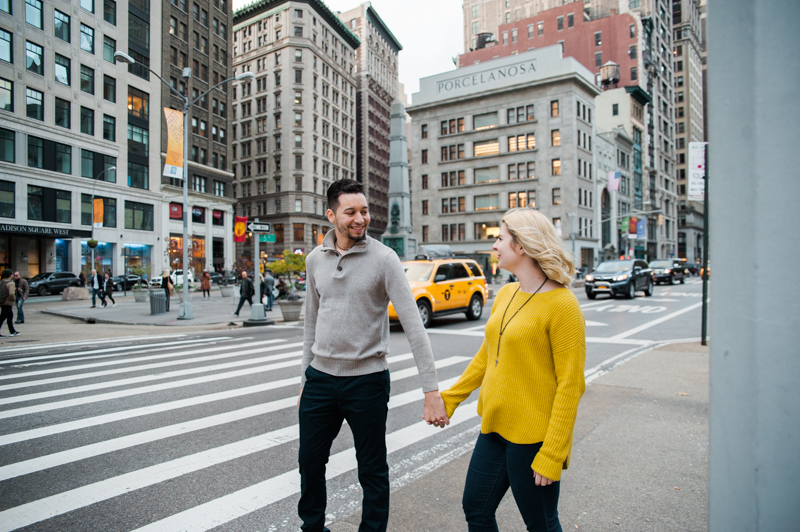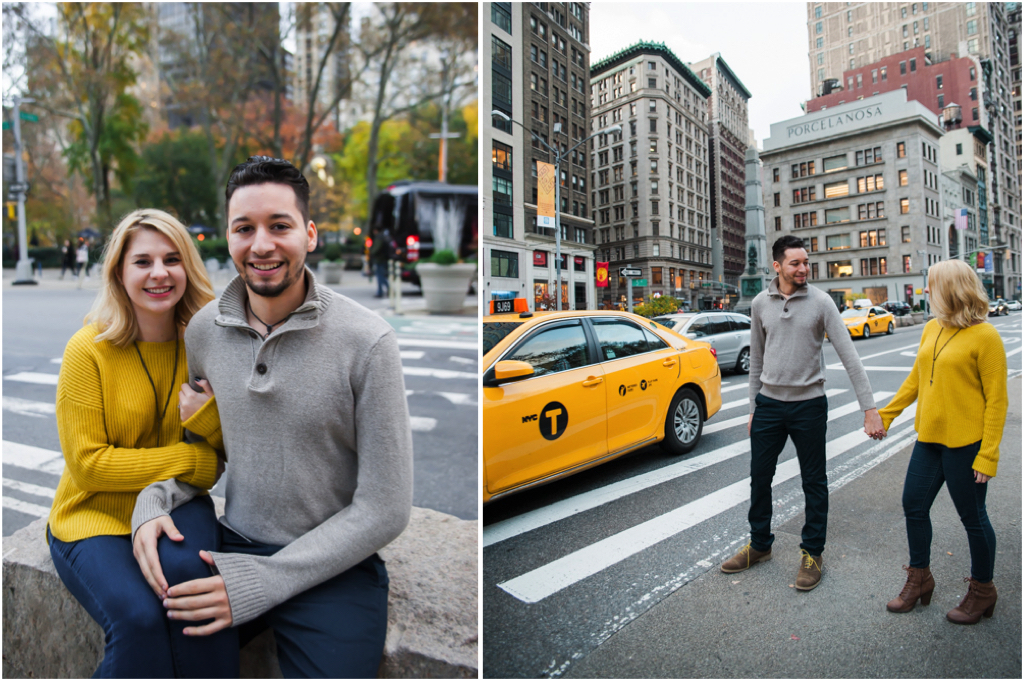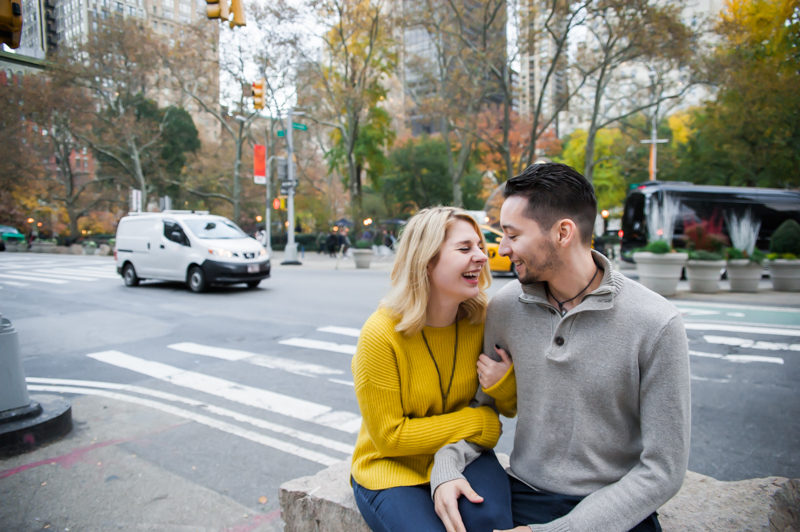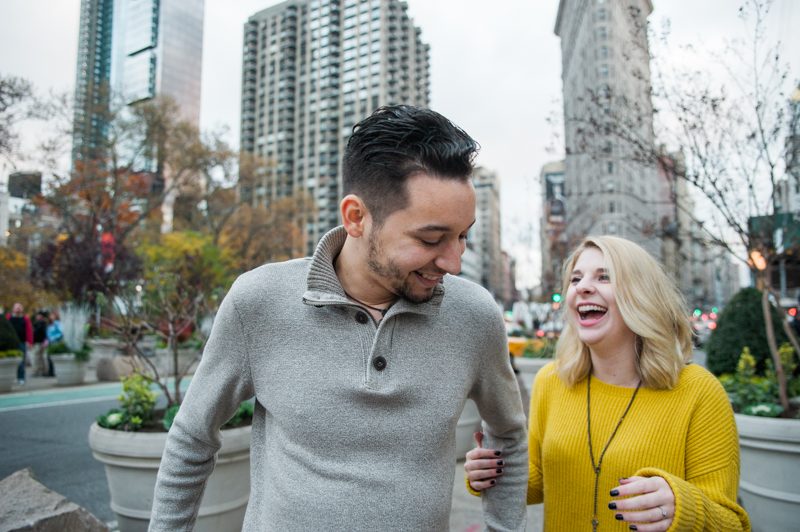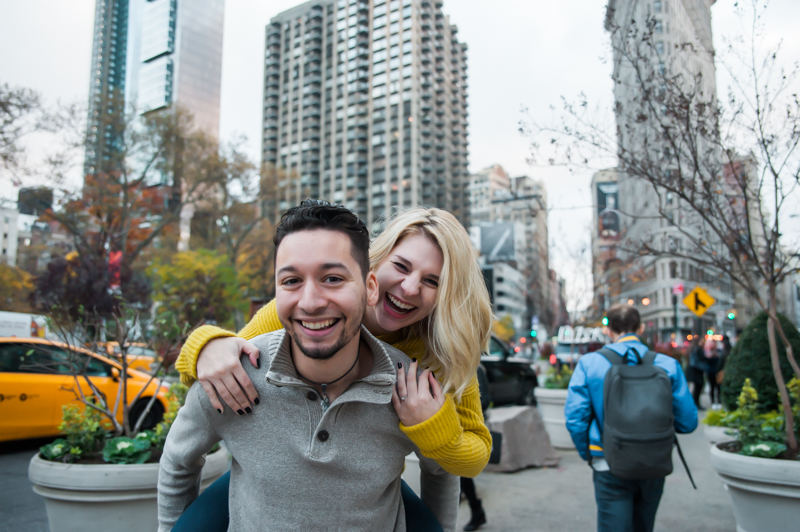 Alyssa & Gio's NYC Couple Session
To learn more about our photo sessions visit our FAQ page. If you'd like to book a photo session with Love Charm Photo, please send us a message or call us at 301-848-0020. We'd love to chat with you! Thanks so much for visiting our site!
All Photos Copyright © Love Charm Photo. All Rights Reserved.