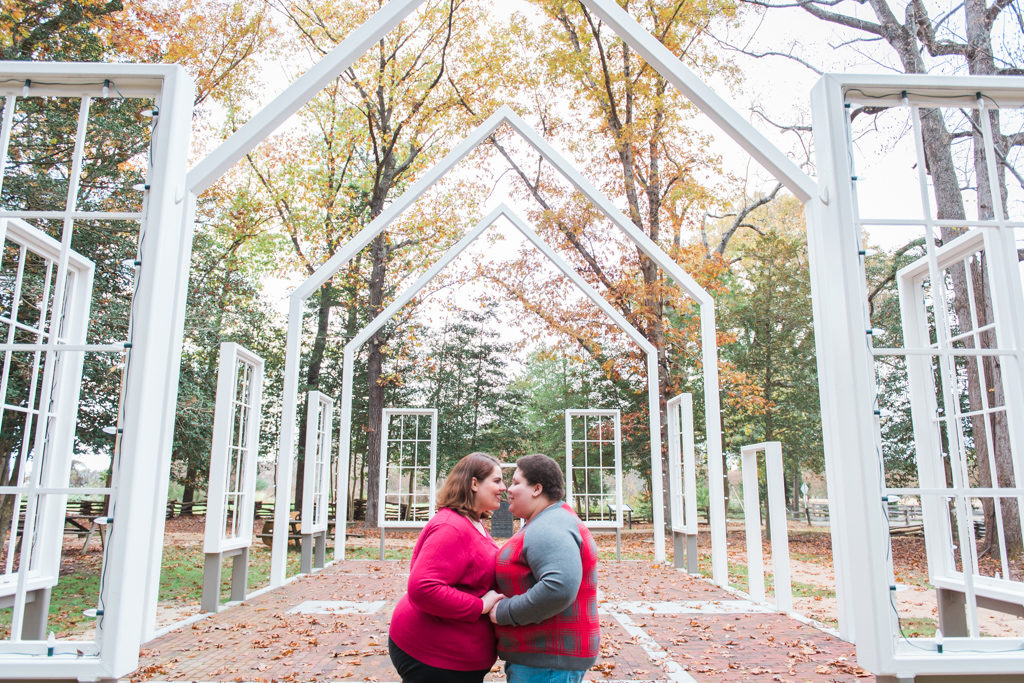 Virginia really is for lovers! …and proof positive is Alyssa & Courtney's Autumn Virginia Engagement. We met this fun loving couple along with their sweet puppy, Gus, at the beautiful Historic Polegreen Church in Mechanicsville, Virginia for their photo session. The couple was really inspired to take their photos there for many reasons. The first being the simplistic beauty of the geometric structure. Second, the symbolism of the property, and lastly, the historical role that the church played in American history. 
We personally loooove history so we really wanted to share some facts about the location with you guys!  The Historic Polegreen Church is a regional treasure that was constructed in 1743. It is said that the church is the first non-Anglican place of worship in Virginia with many famous American Revolutionaries in attendance including lawyer and politician Patrick Henry. In 1864 during the American Civil War, the church was caught in the middle of the Union Army's advance on Richmond and the Confederate lines and in the battle the structure was eventually destroyed. Now listed on the National Register of Historic Places, the "ghost church" honors the original structure with it's white metal beams to the dimensional shape and scale of the original building.  
Alyssa and Courtney were fun, easy-going and a real pleasure to work with. Their joy made photographing their session a pleasure. And, rambunctious Gus showed us how well he could behave, as posing can be quite difficult for our furry friends. We can't wait for their wedding next October! Congratulations to this amazing couple!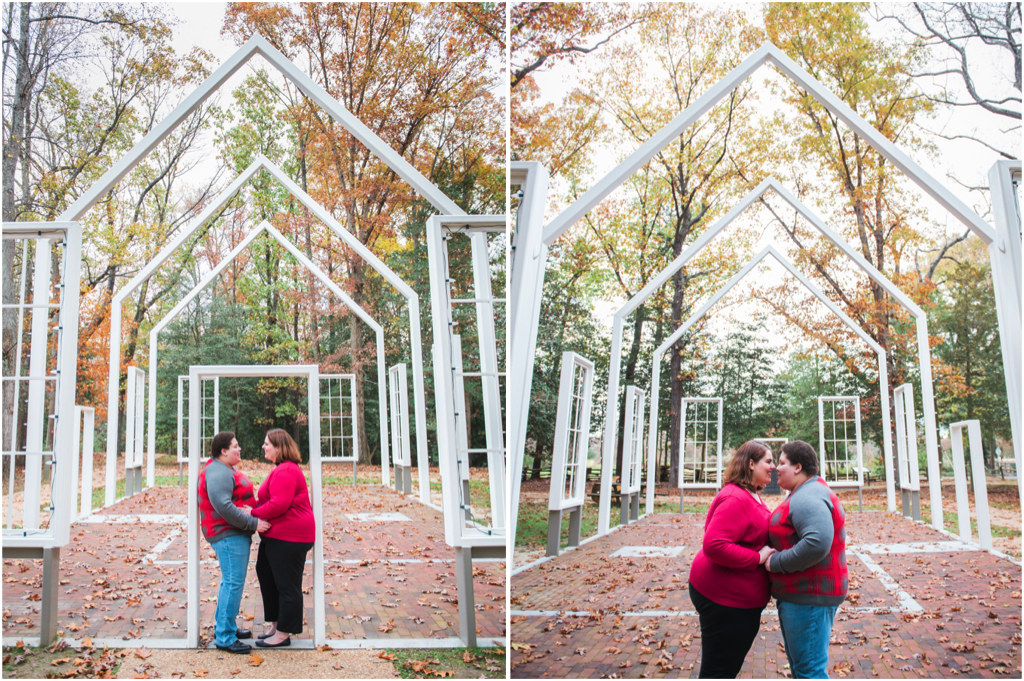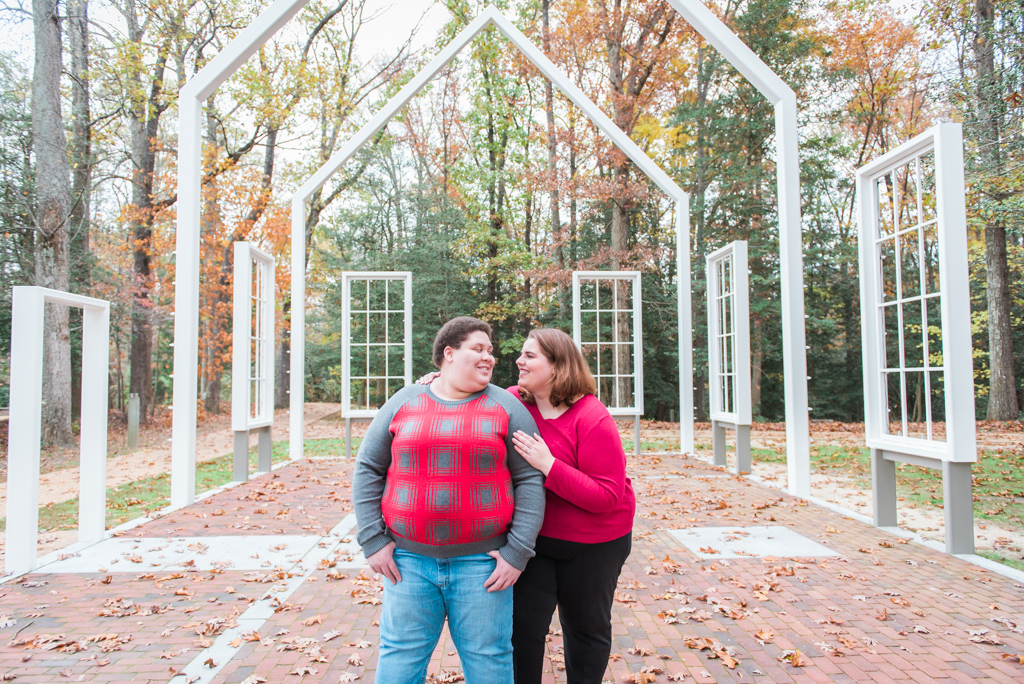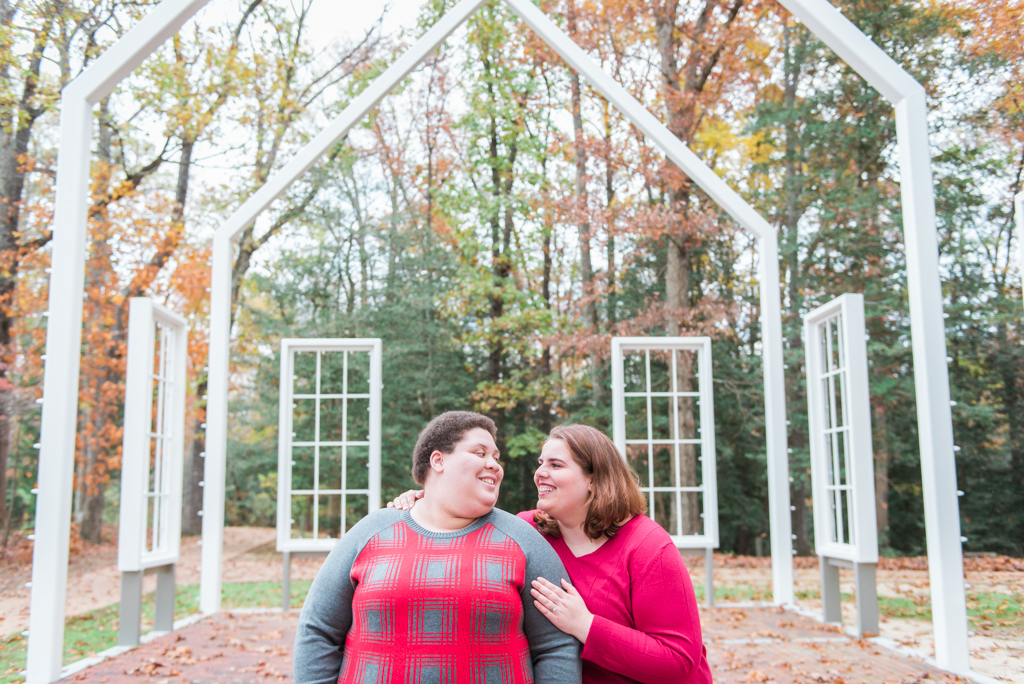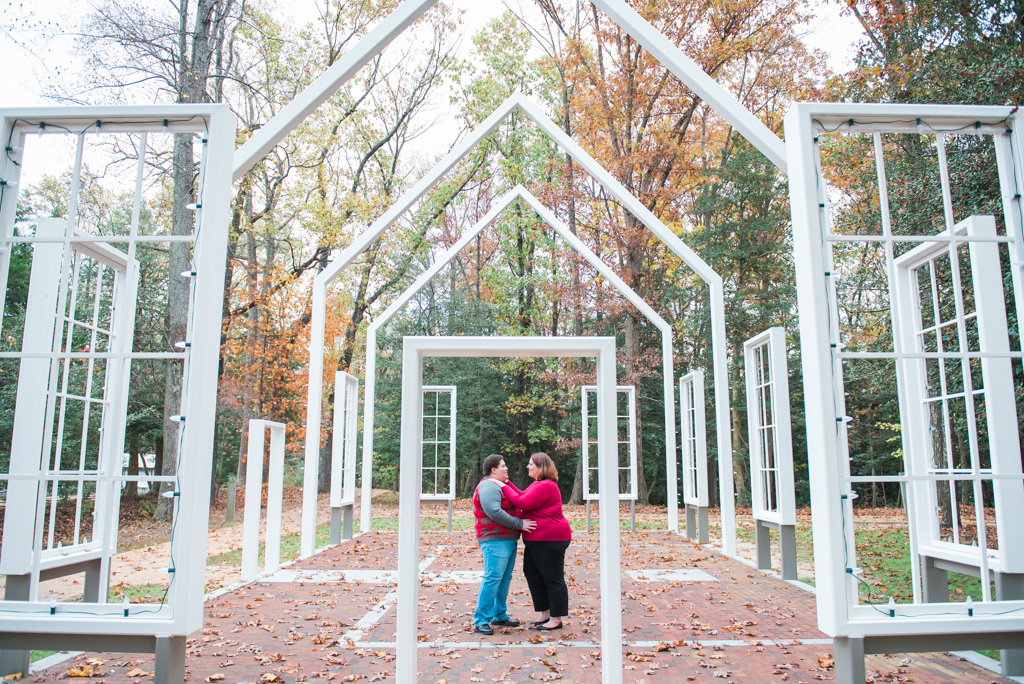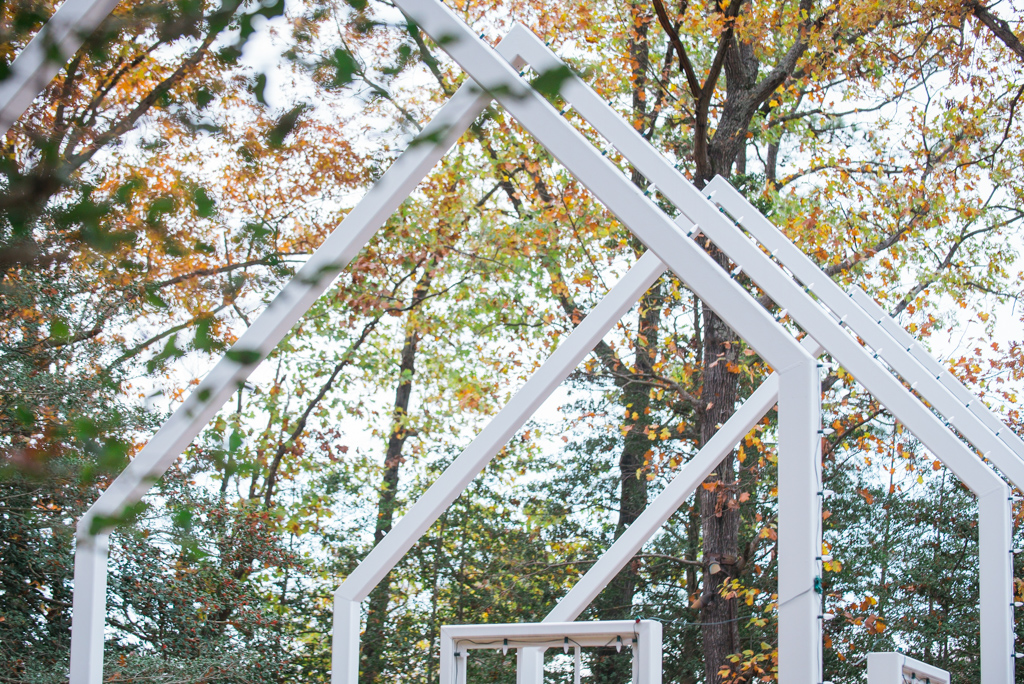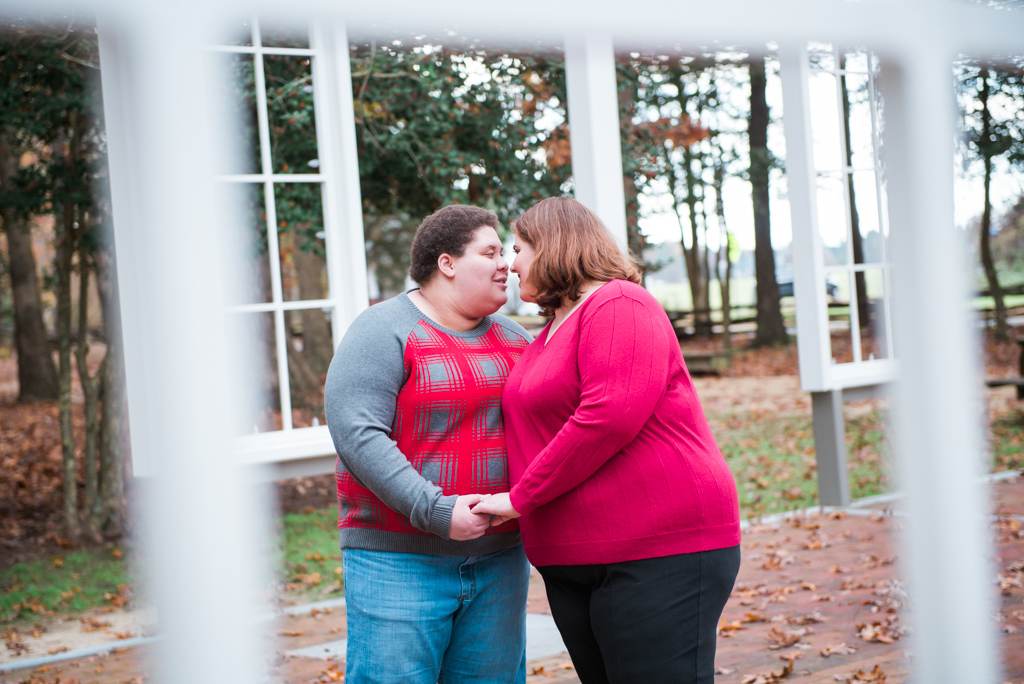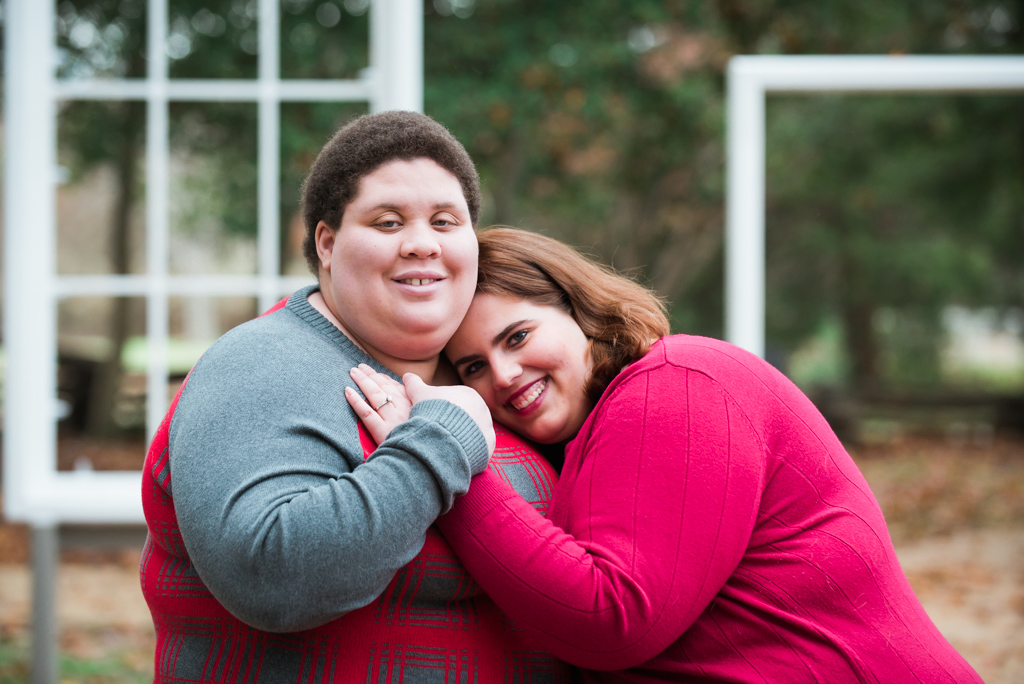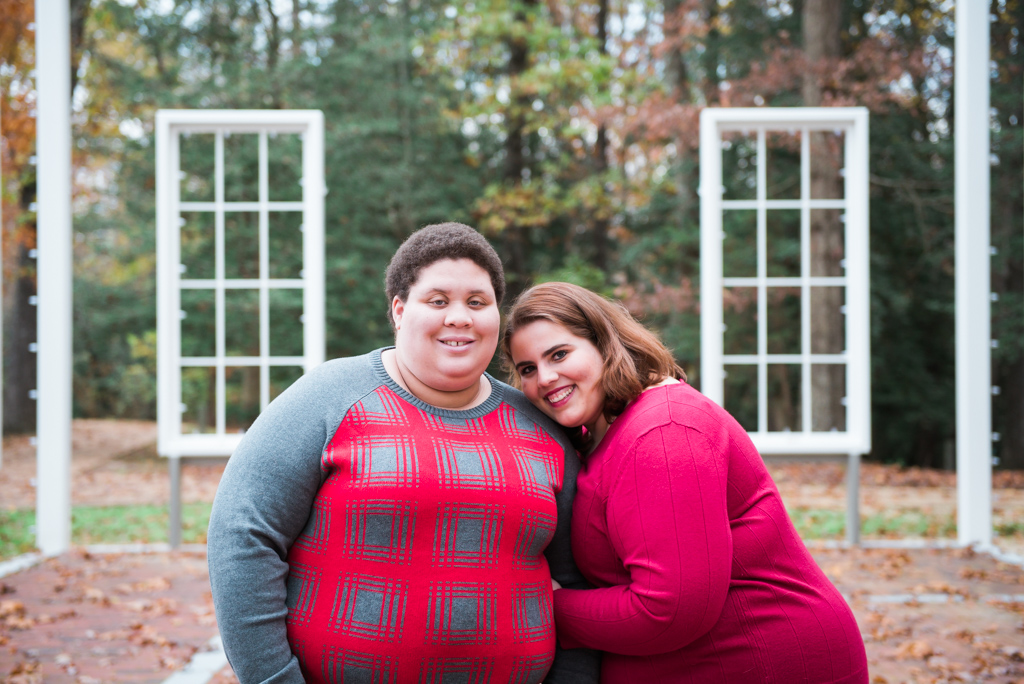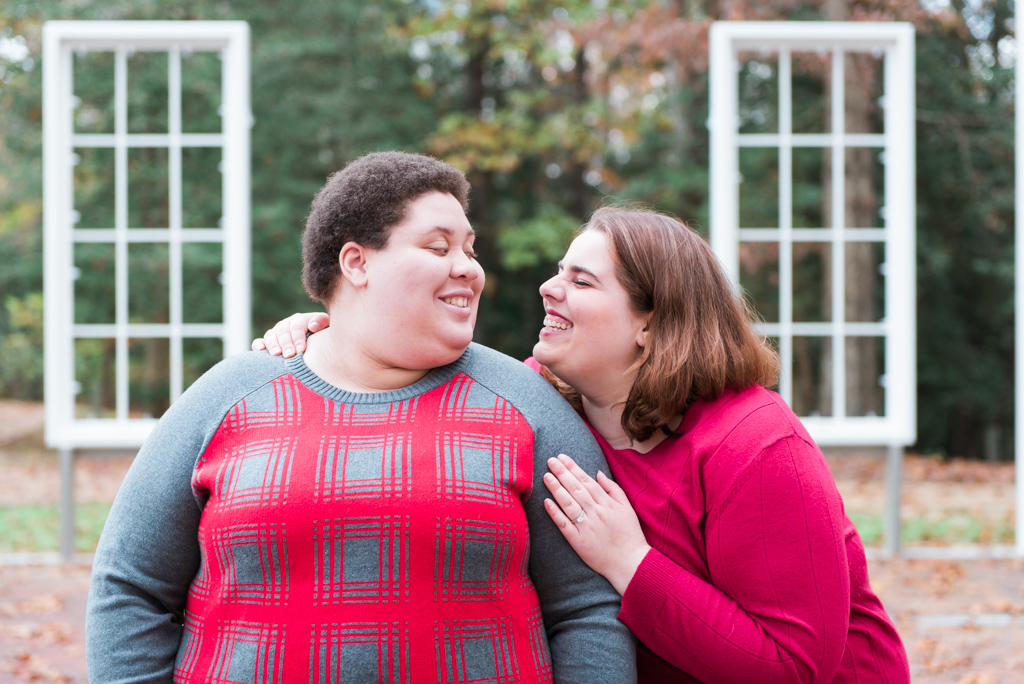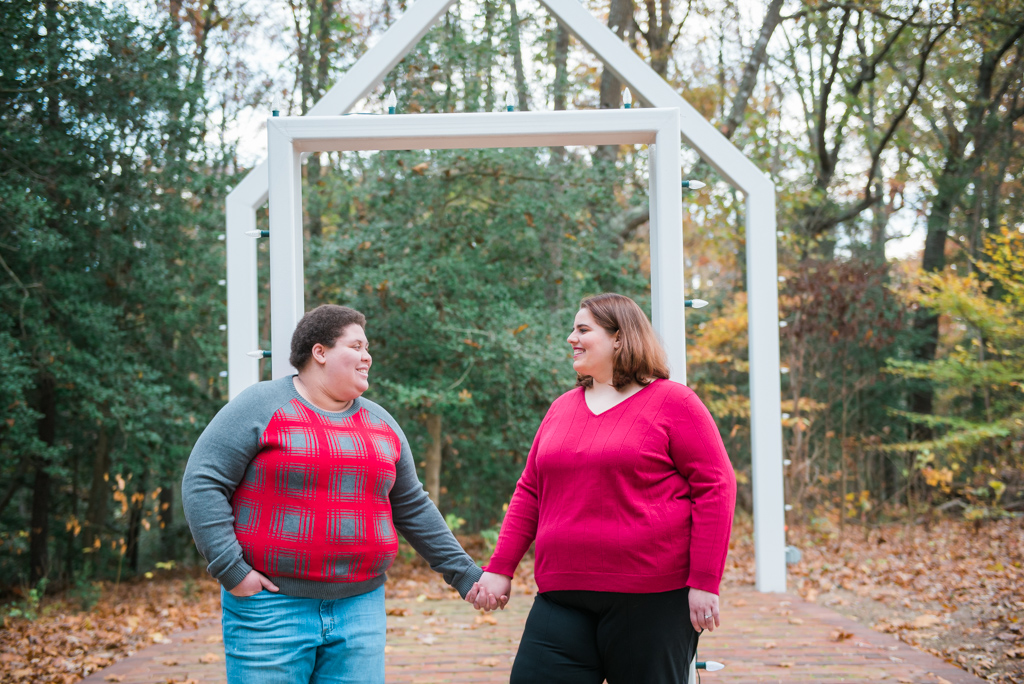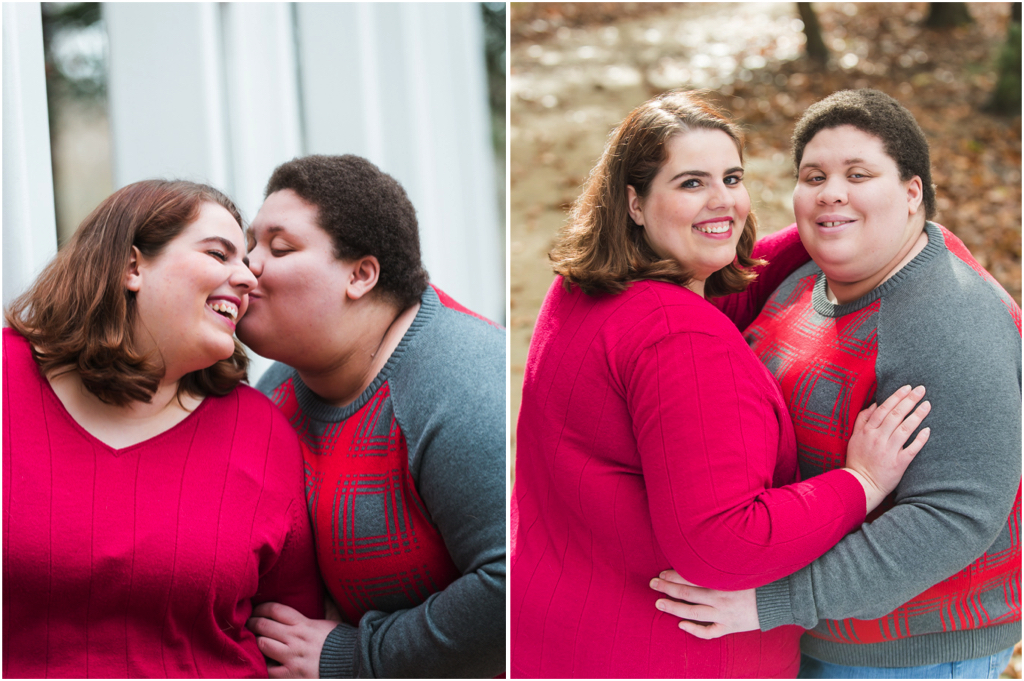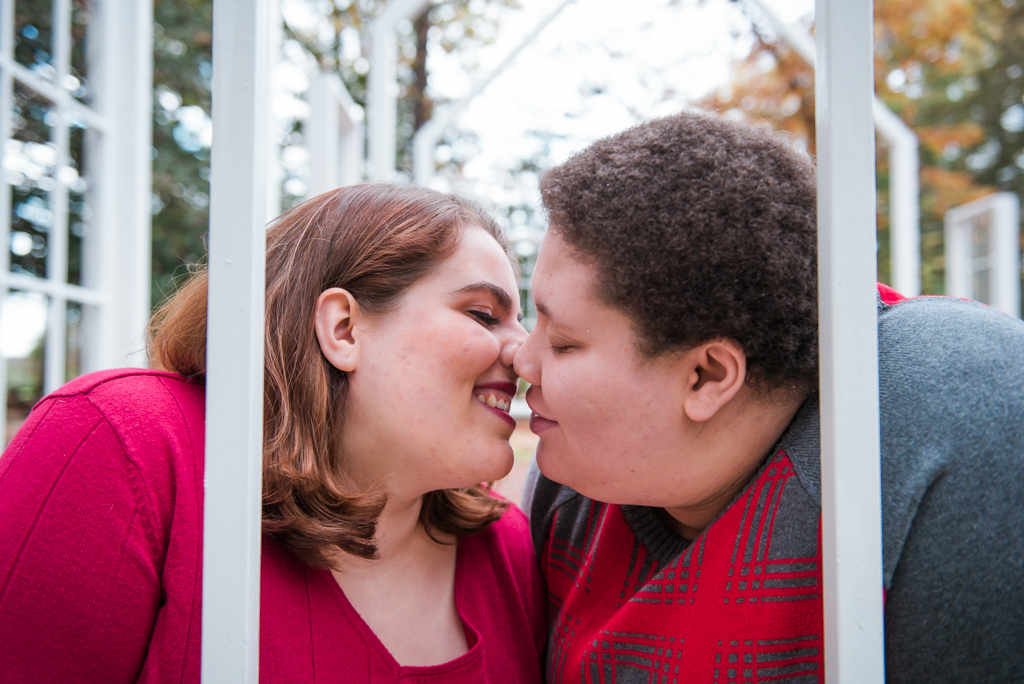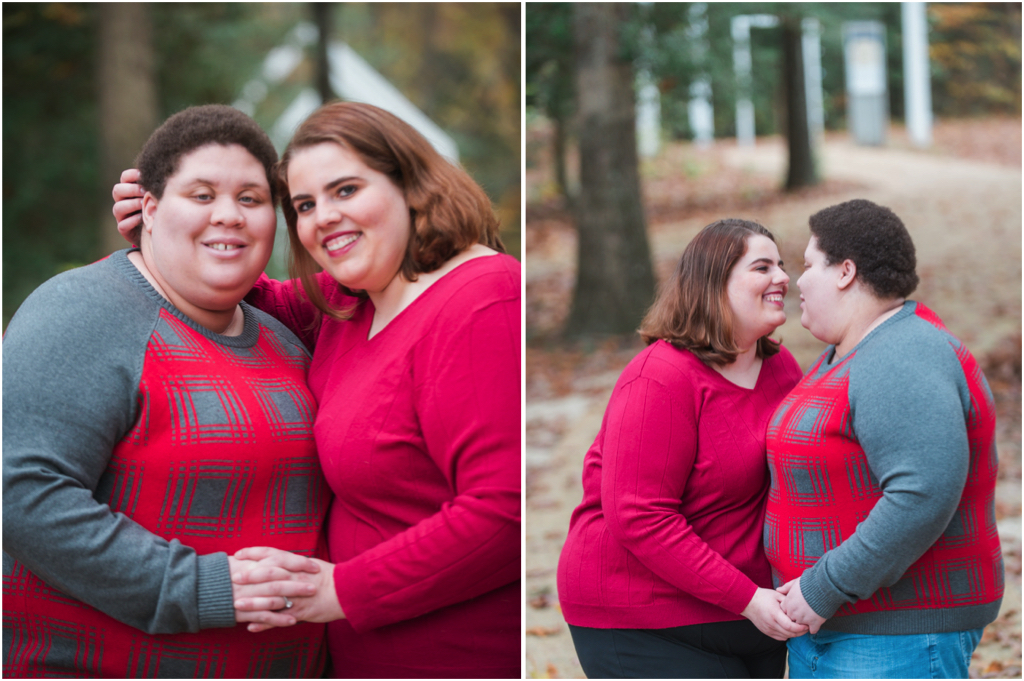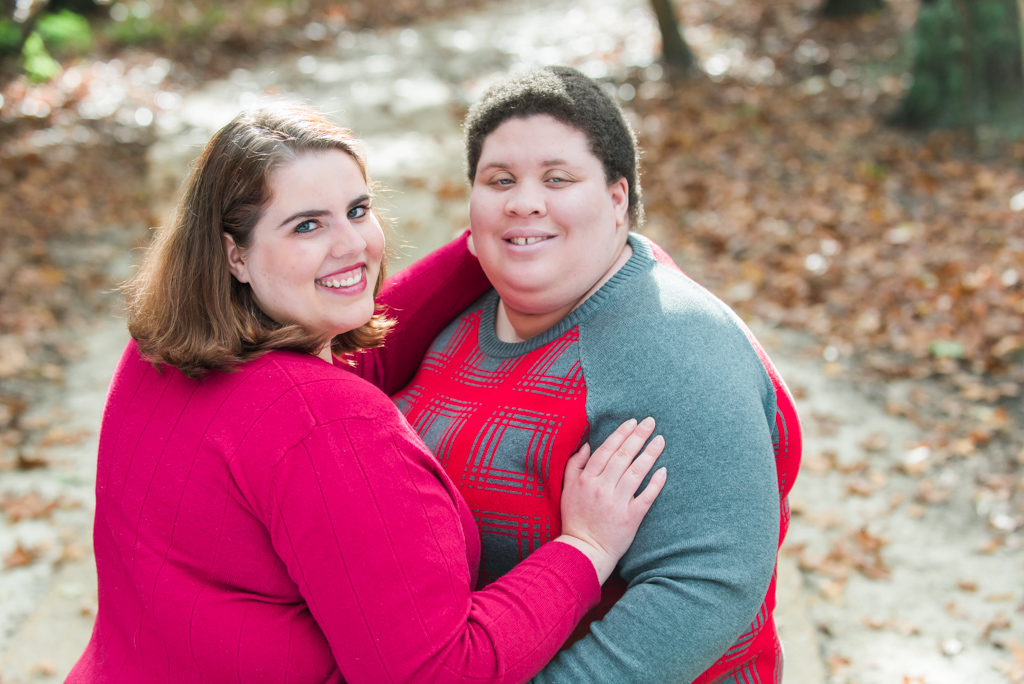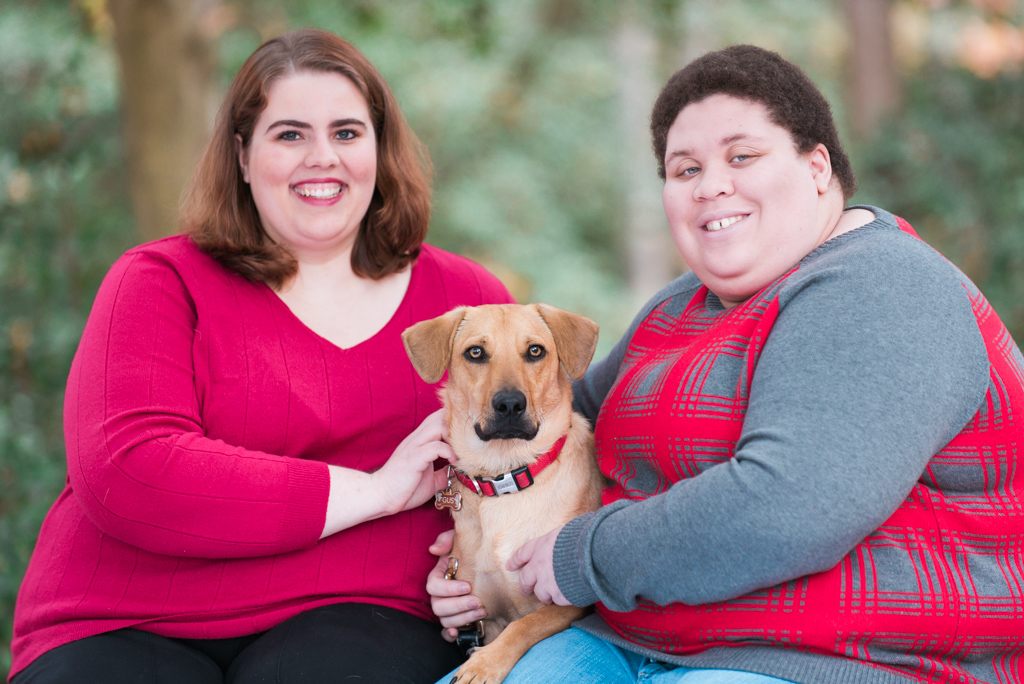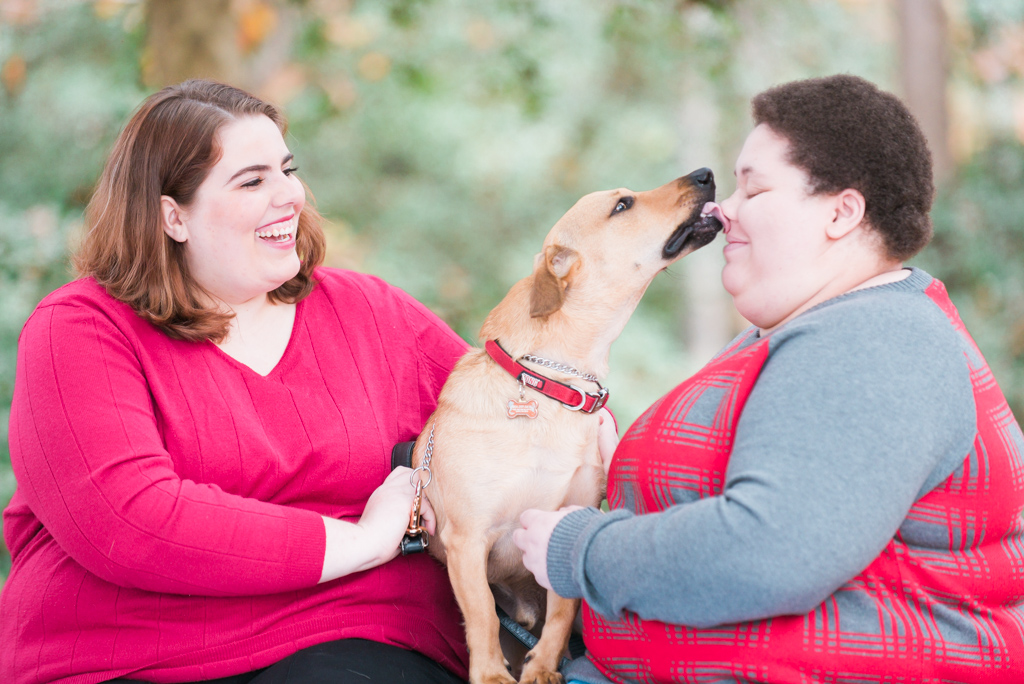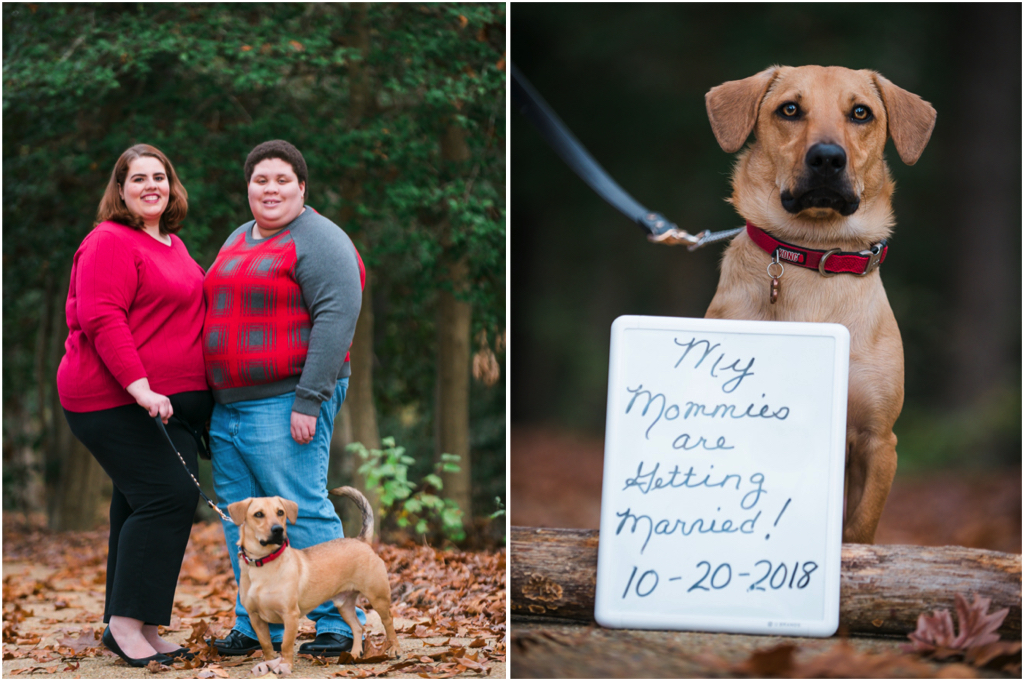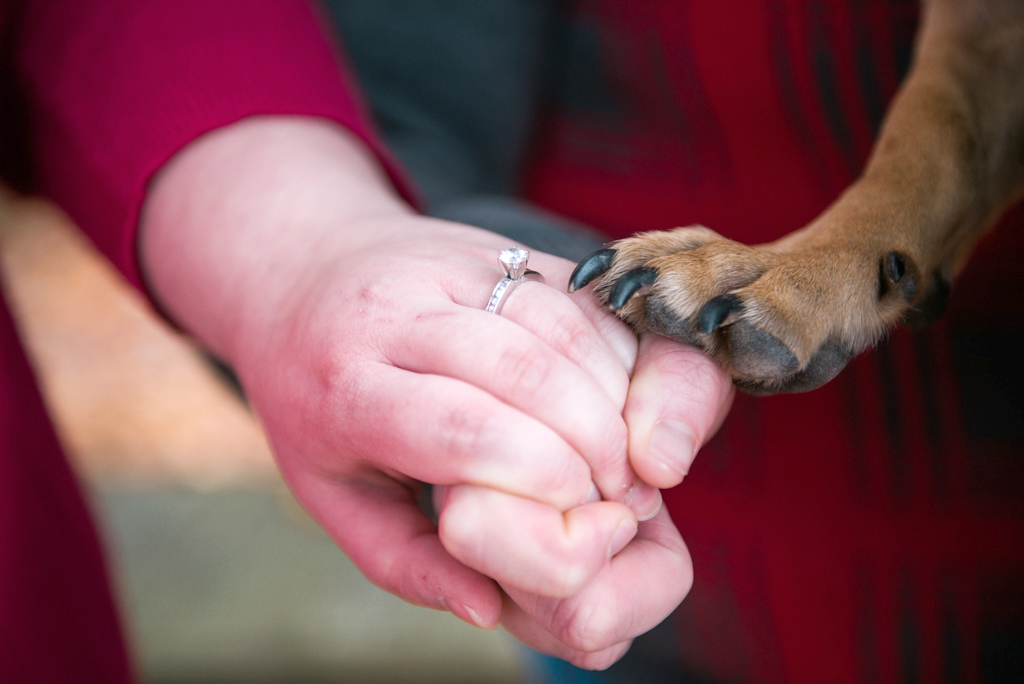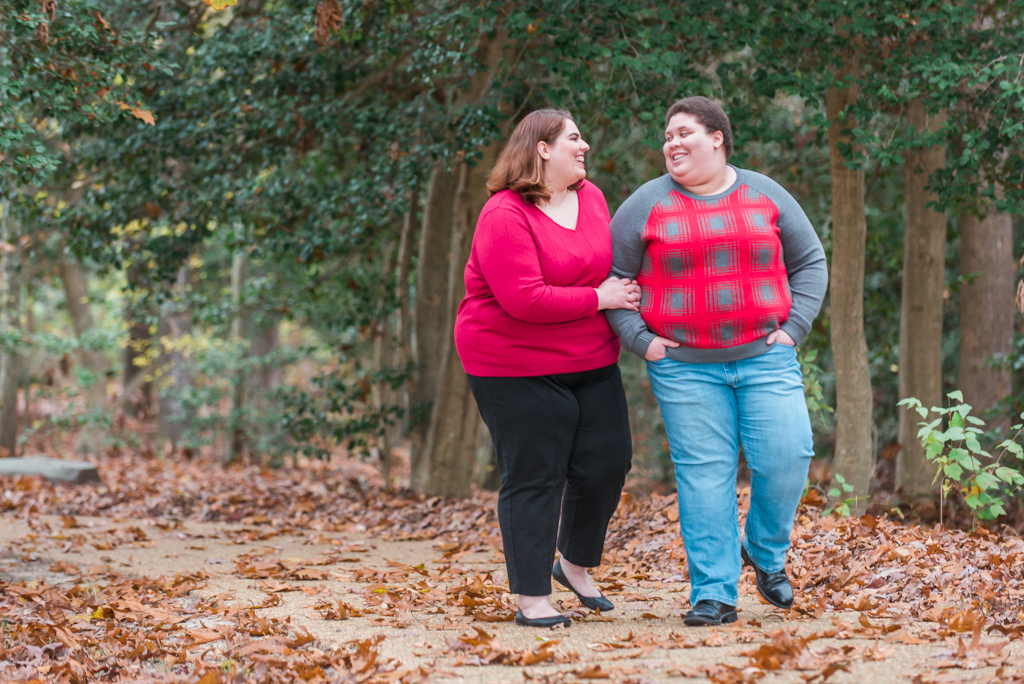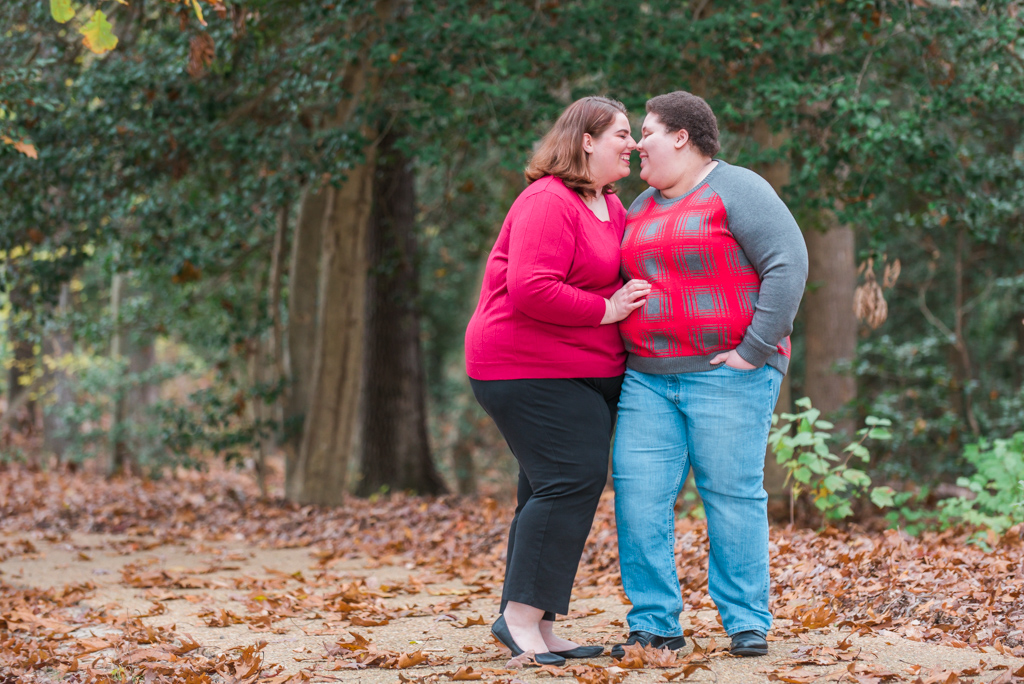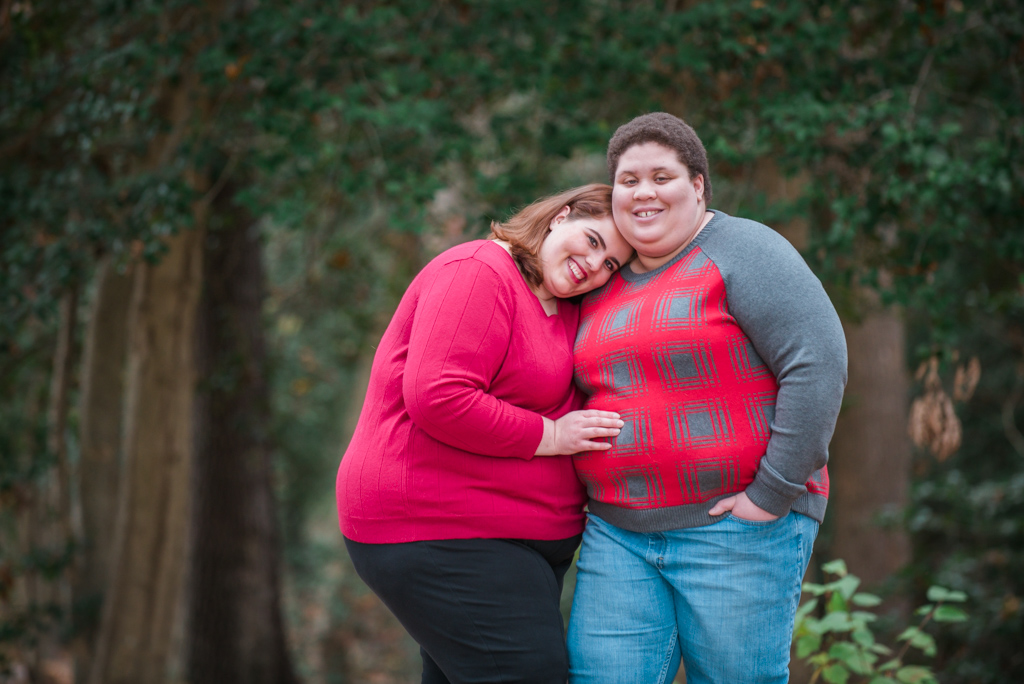 To learn more about our wedding photography, engagement or portrait sessions visit our FAQ page. If you'd like to book a photo session with Love Charm Photo, please send us a message or call us at 301-848-0020. We'd love to chat with you! Thanks so much for visiting our site!
All Photos Copyright © Love Charm Photo. All Rights Reserved.