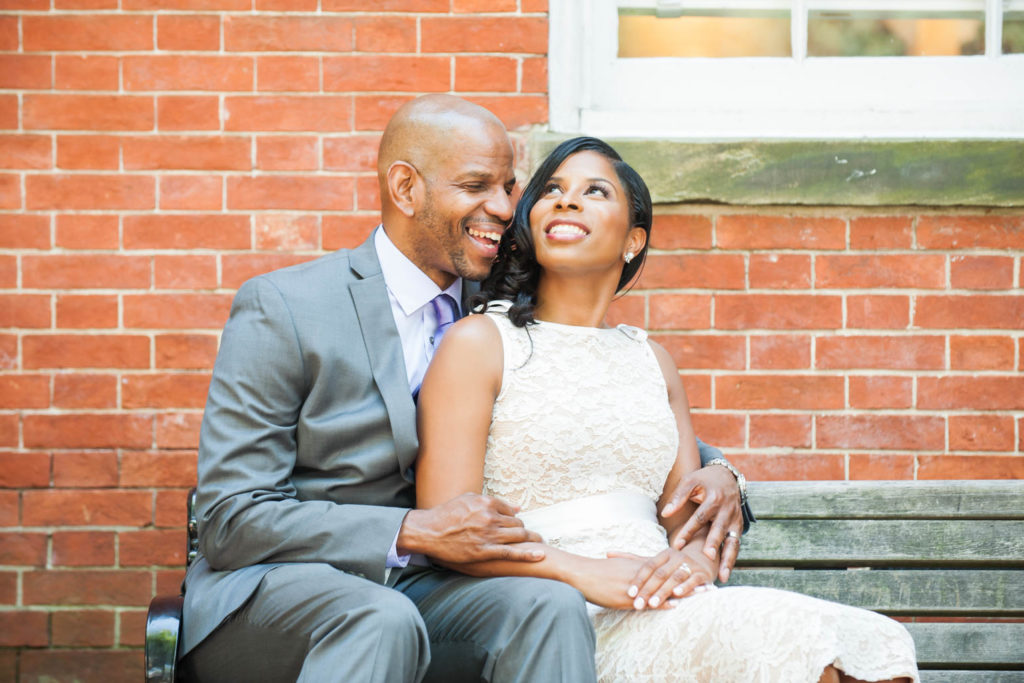 Today we are sharing Alonda & Byron's Downtown Annapolis Courthouse Wedding. Taking place on a sunny summer Friday, the couple, along with family and friends joined together at the Annapolis courthouse for a short, but sweet ceremony.
We've photographed several weddings at the courthouse now and every time we appreciate the calmness of the grounds. The building is nestled right in the downtown section of Annapolis and surrounded by red brick sidewalks. Across the street is a beautiful historic church with flowered walkways and lush surrounding greenery.
On their special day, Alonda looked stunning! Her lace form fitting dress was the perfect mix of class and elegance. Her delicate jewelry was just the right accent against her white and lilac bouquet. Byron's tie perfectly matched her colors and the pair look incredible together. Concluding their ceremony, we took the couple in a little stroll in the area snapping a few photos. Passerby's were literally stopping us on the street to tell Alonda how amazing she looked and to say congratulations.
Congratulations Alonda and Byron! We wish you many years of joy!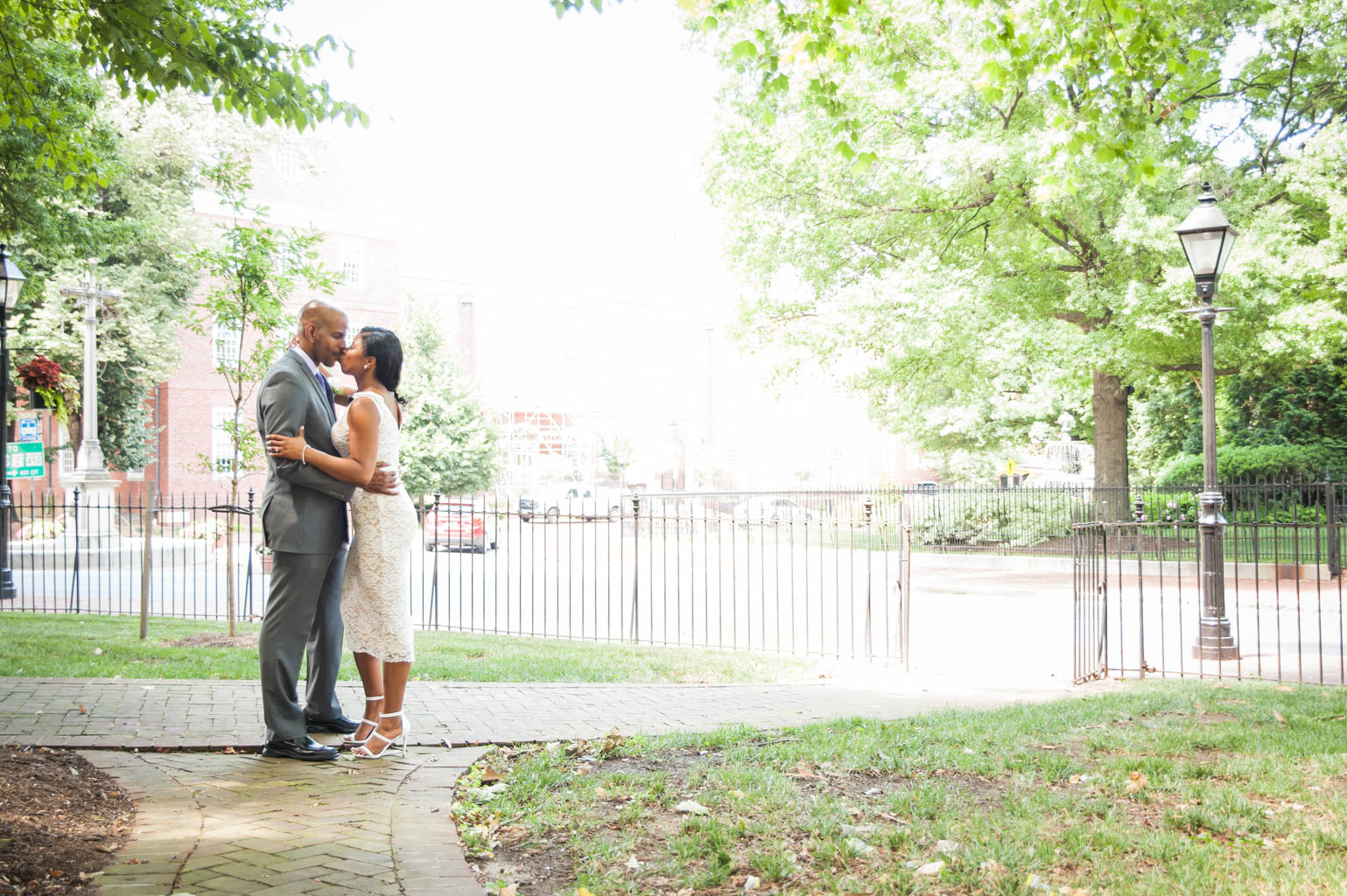 Alonda & Byron's Annapolis Courthouse Wedding
To learn more about our wedding photography, engagement or portrait sessions visit our FAQ page. If you'd like to book a photo session with Love Charm Photo, please send us a message or call us at 301-848-0020. We'd love to chat with you! Thanks so much for visiting our site!
All Photos Copyright © Love Charm Photo. All Rights Reserved.