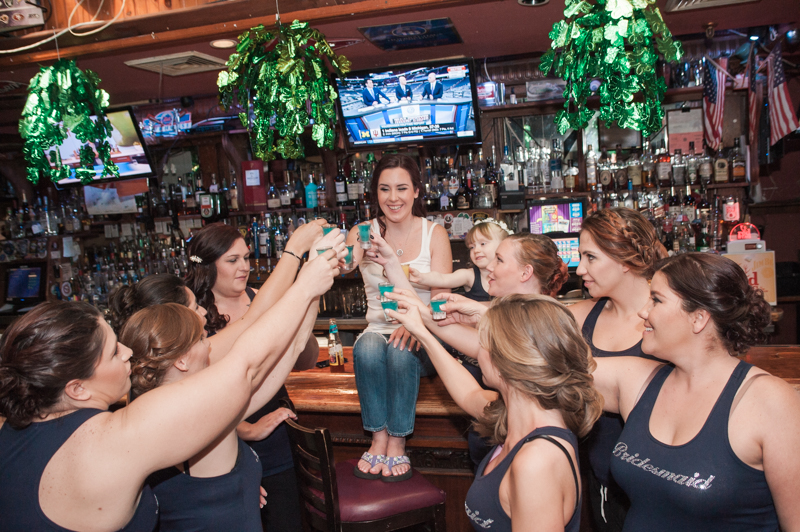 Last Friday we took a drive through the center of Long Island with the goal to reach the very end point, Montauk. As we were going through the suburban borough of Queens, we decided to make a pit-stop for lunch. Since Richie's a fan of the TV series King of Queens, starring Leah Remini (Carrie) and Kevin James (Doug), we chose to head to Cooper's, the bar featured on the show which is known to have great food and a good beer selection.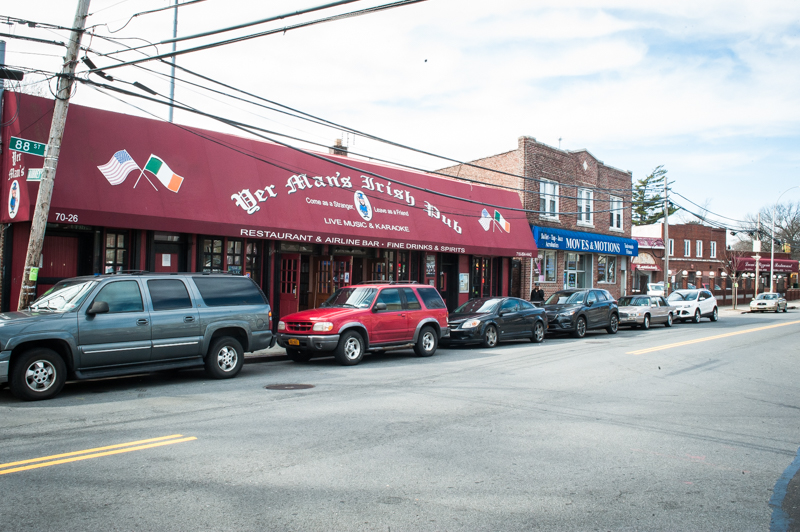 The real life location, now called Yer Man's Irish Pub, may not be what King of Queens aficionados hoped for, but its inviting character, warm interior, and charismatic bartender definitely won us over. We enjoyed a classic melt-in-your-mouth burger and a juicy bratwurst loaded with sauerkraut and sautéed onions on a distinctive pretzel roll.
You are probably wondering, "Why are they writing about food?" Well, this blog entry is not an effort to purposely urge you to make a visit to Yer Man's (although you should). Instead, we want to share with you how our short stop suddenly became a lot more than a memorable culinary experience.
As we sat waiting for our food, a young woman walked in wearing a wedding veil. She was on friendly terms with the bartender, and was perhaps local to the neighborhood. Before we knew it, the bar was filled with her bridal party. They had stopped in for a drink before returning to the pre-ceremony preparations. As we watched them try to take selfies, Richie offered to lend a hand.
Although we took just a few snapshots, we are very happy we could document this moment. It was surely memorable for us and we wish Nicole and her husband a very wonderful and happy marriage.